Our second and last day in Venice was filled with fun activities. Just a little warning, this is a post with plenty of photos. I hope it would give you a feel of this beautiful city.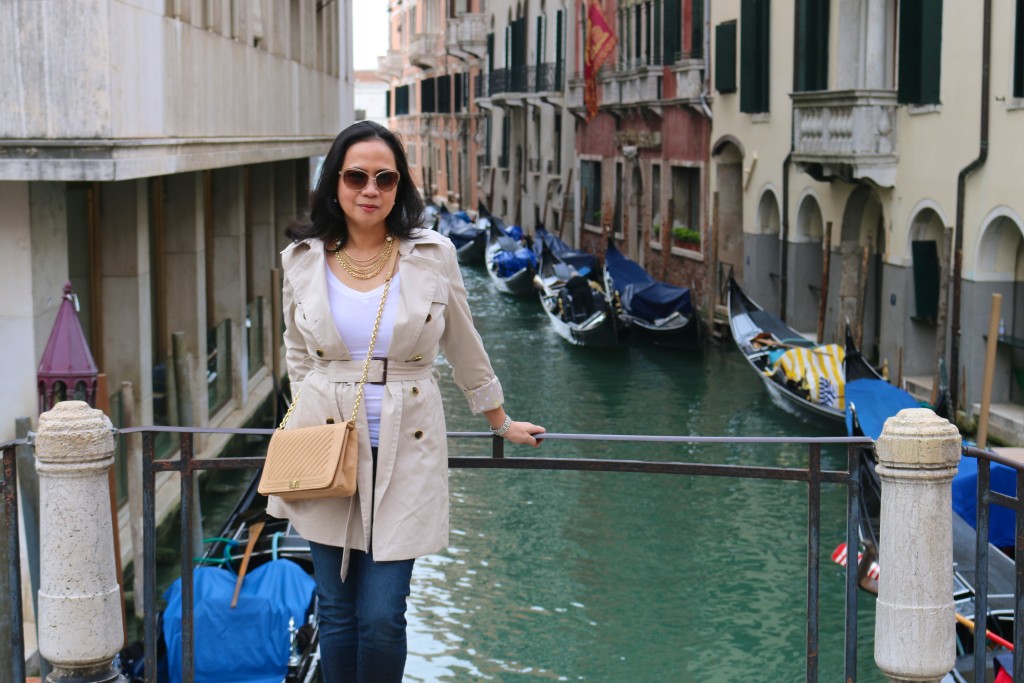 We were at St. Mark's Square by 0830 and had more than an hour before St. Mark's Basilica opened. We took this opportunity to take a few photos and enjoy the view while the place was deserted. It was great to have the place almost to ourselves!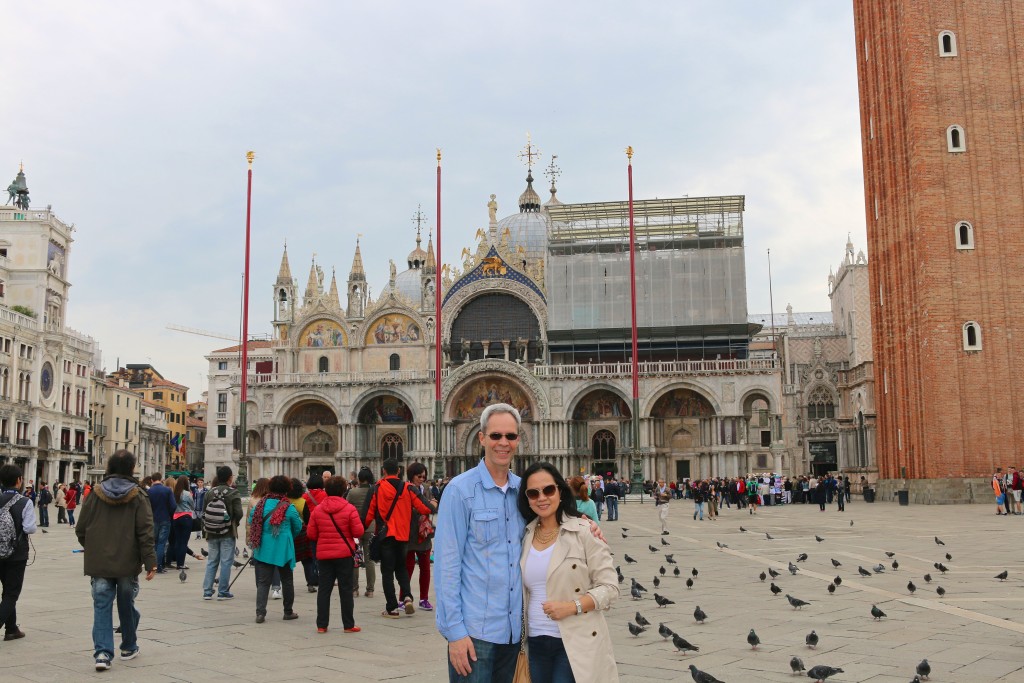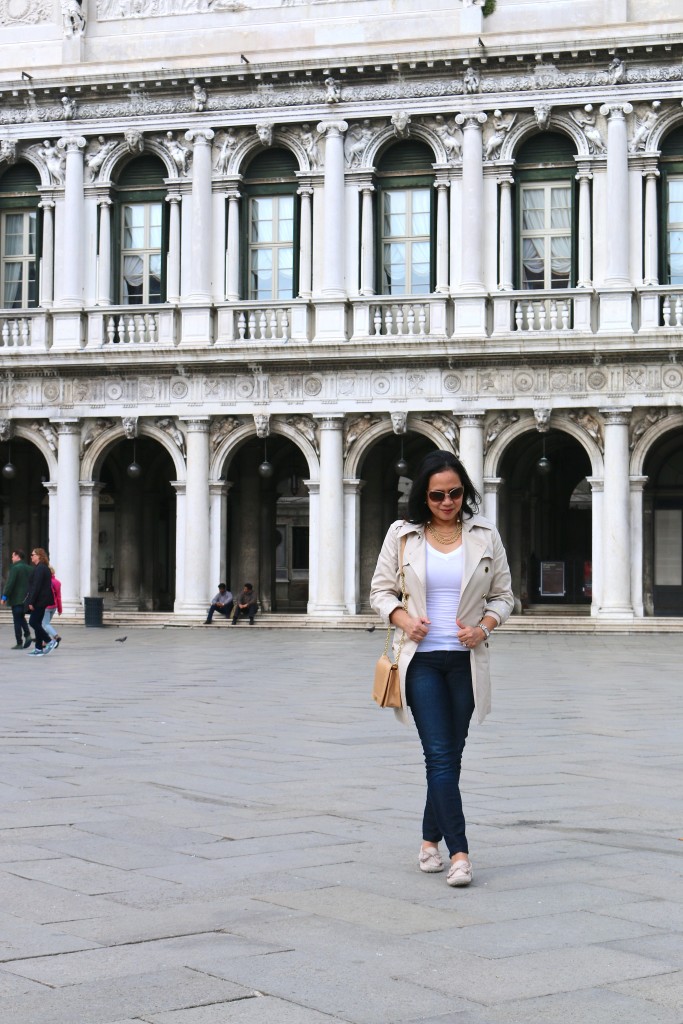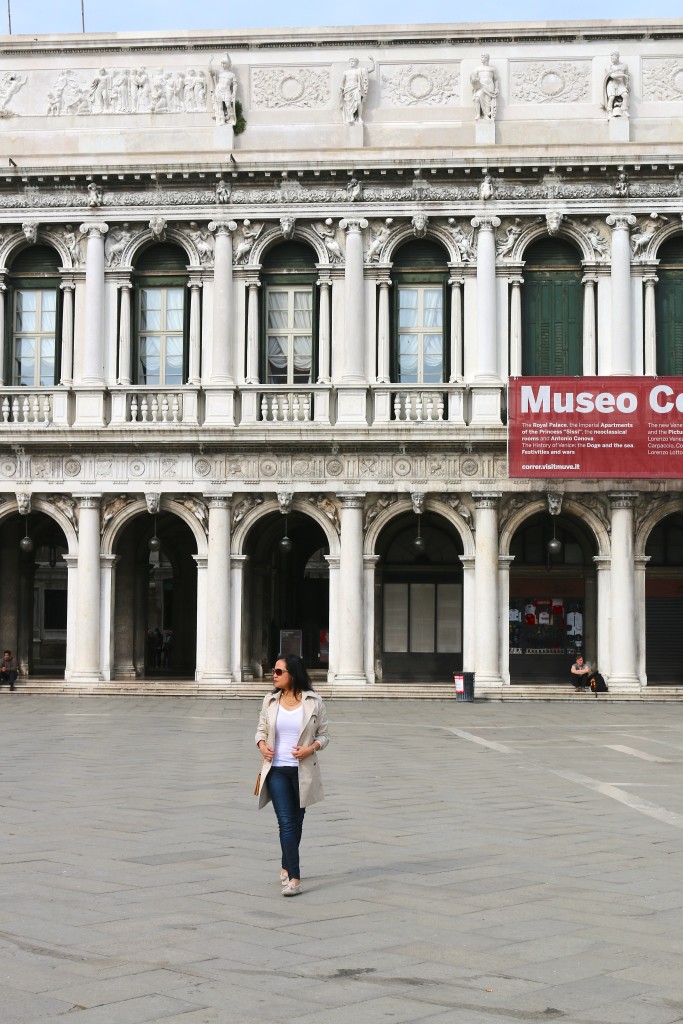 We were one of the first in line to go inside the Basilica. It was an incredible Byzantine masterpiece! Sadly, no photography is permitted 🙁  You have to see it to appreciate the awesome details of this famous church. No trip to Venice would be complete without experiencing the magnificence of this famous Venetian monument.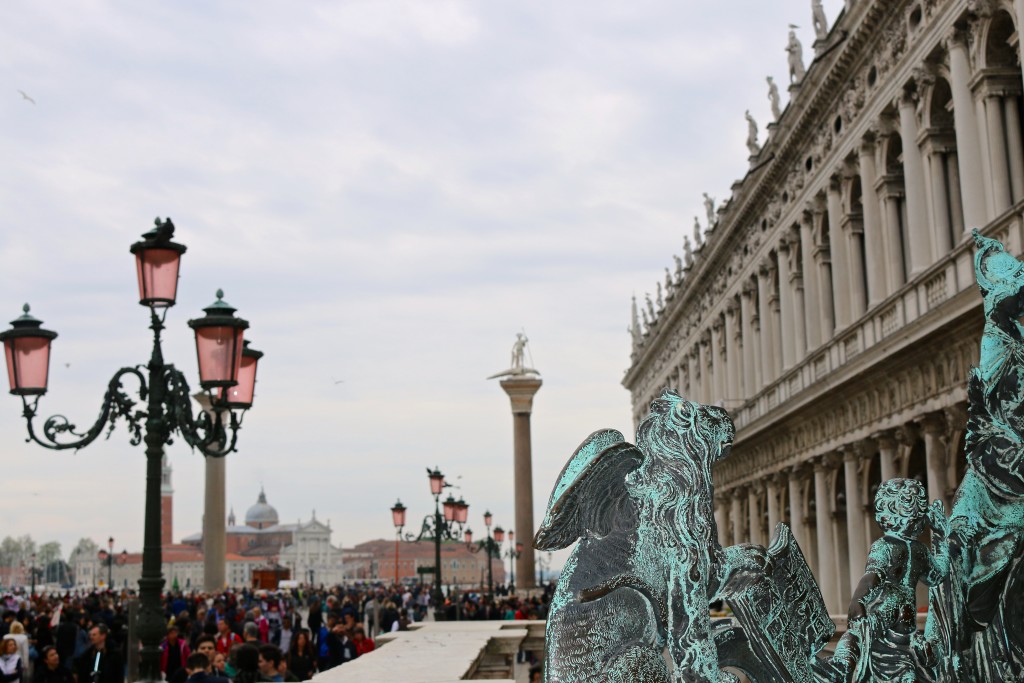 After our church visit,  we headed to the Square's Tower to ride the elevator up the Campanile di San Marco. By this time,  the square was filled with tourists. The wait was less than an hour, not bad at all.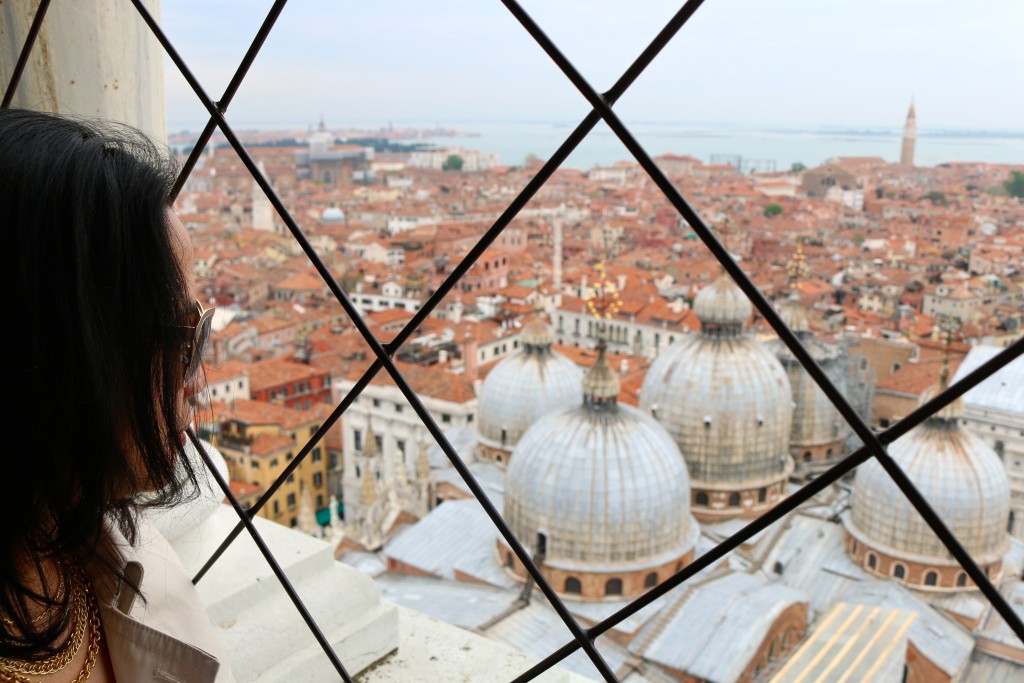 Check out the views of Venice from the tower!  It was so worth the wait in line!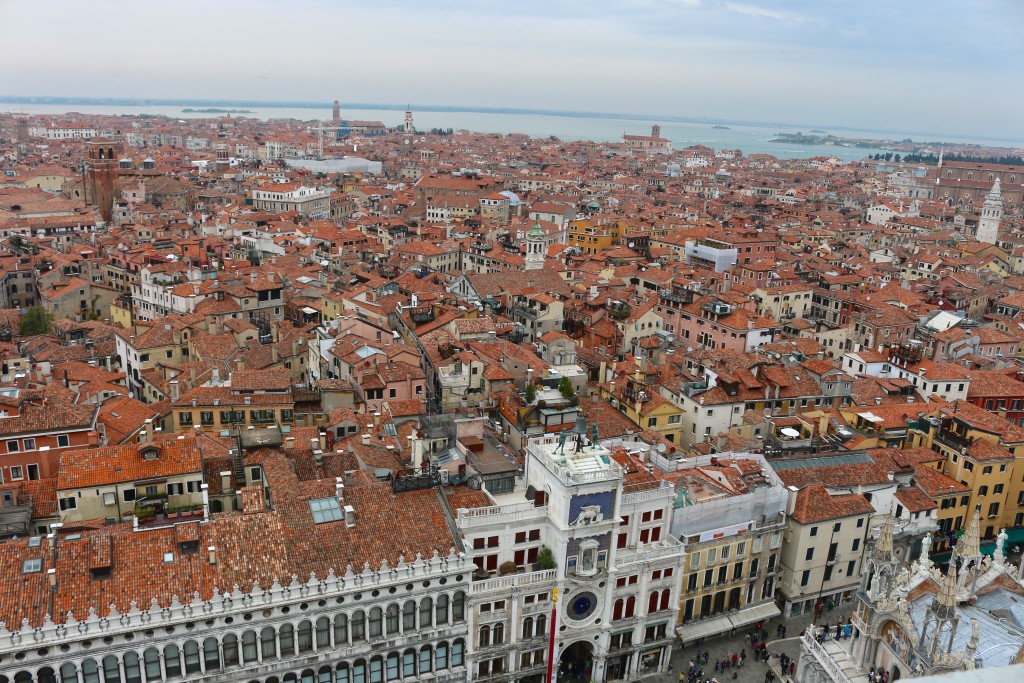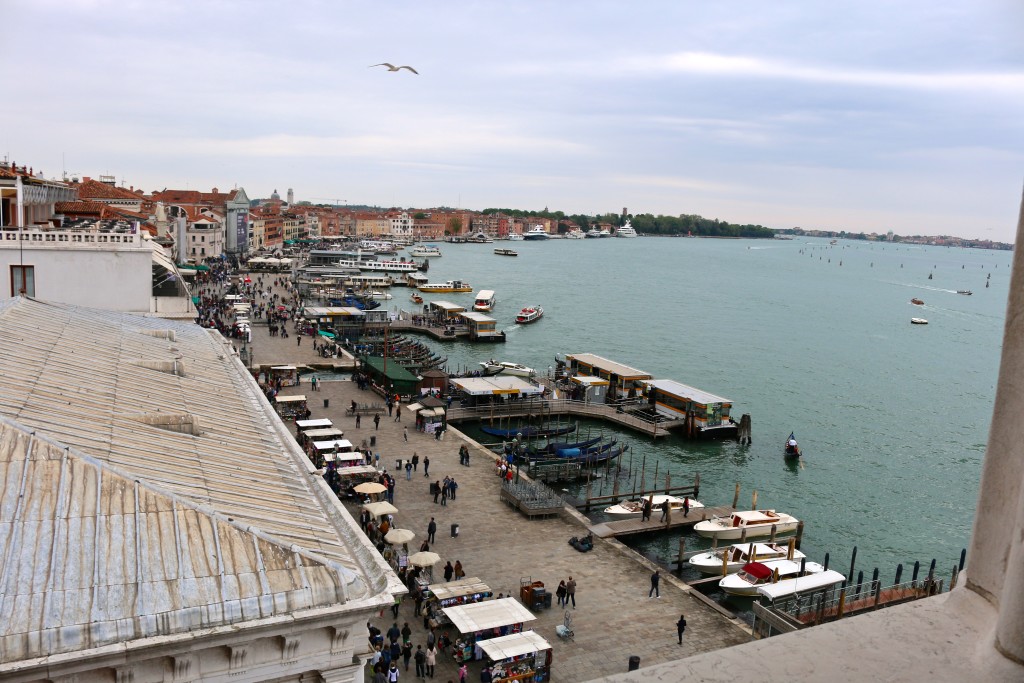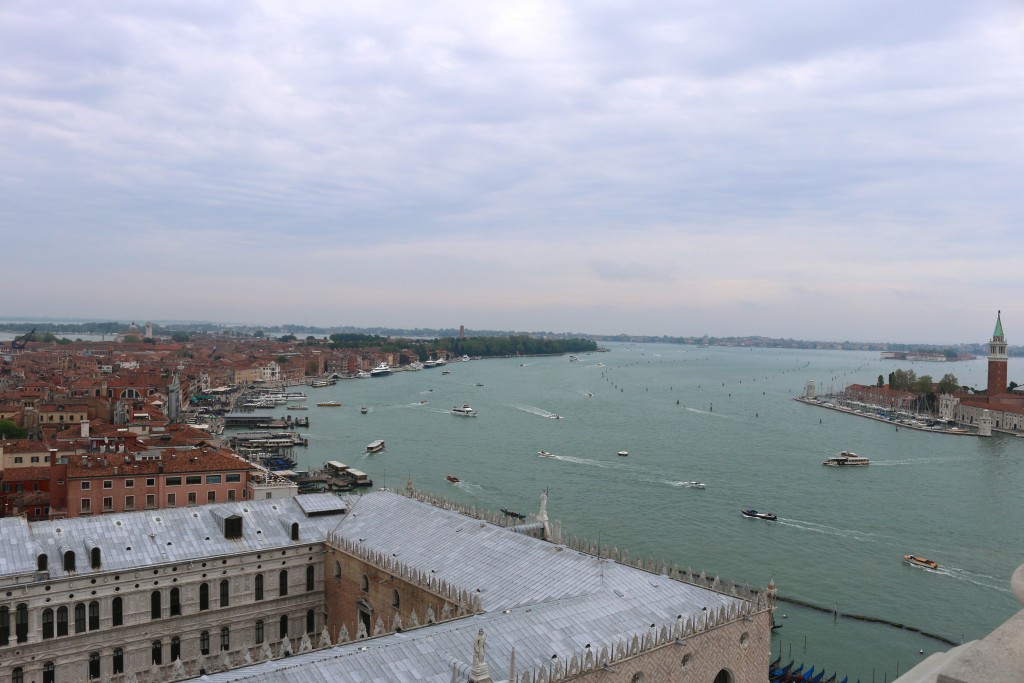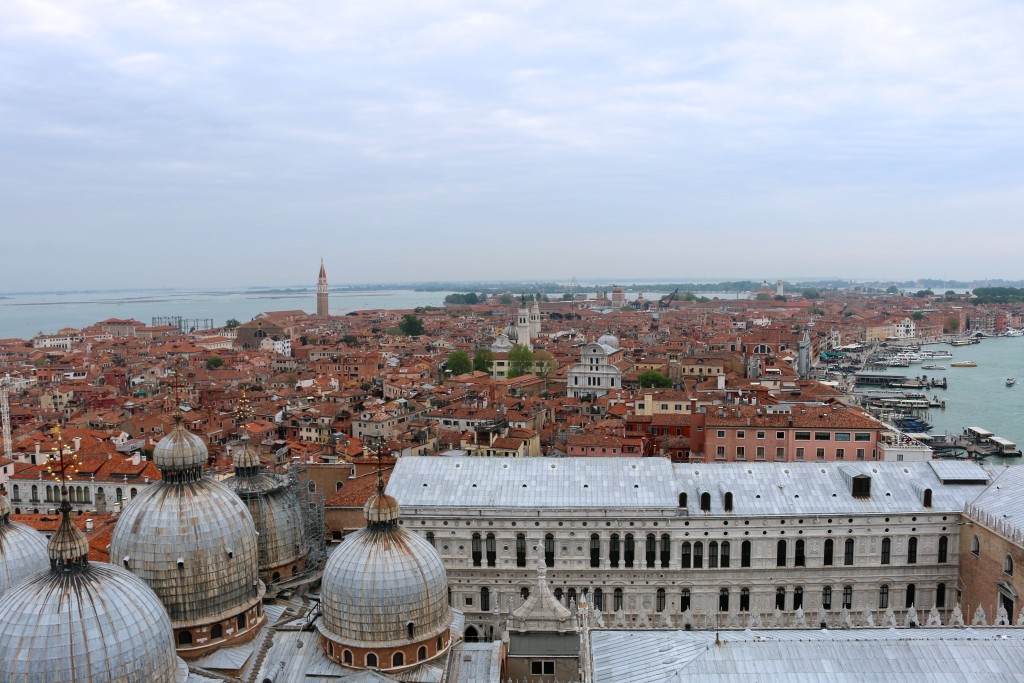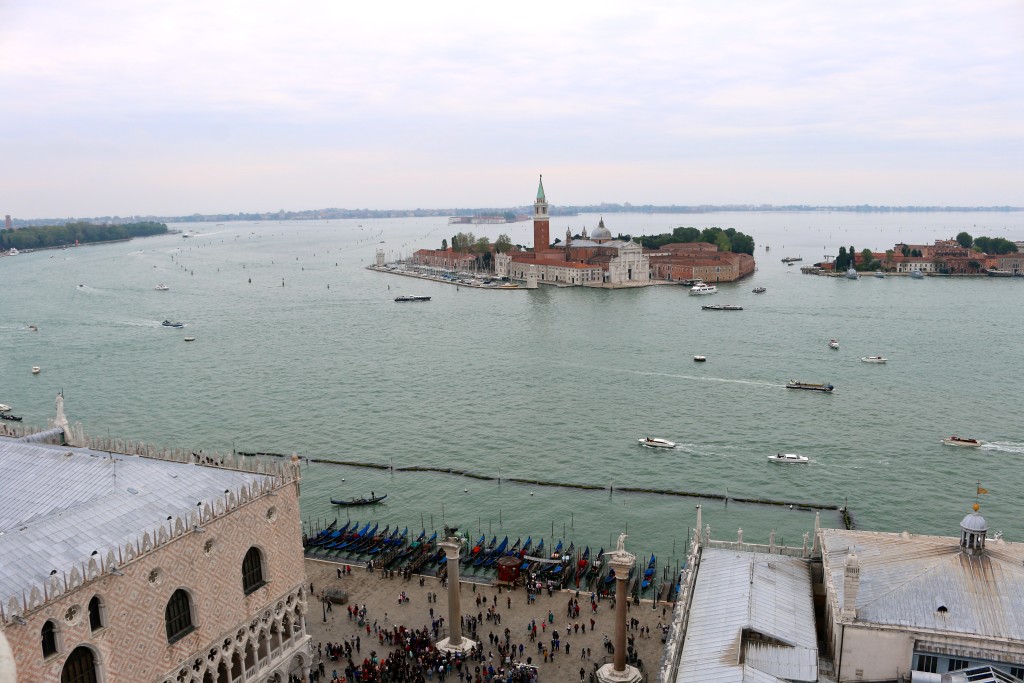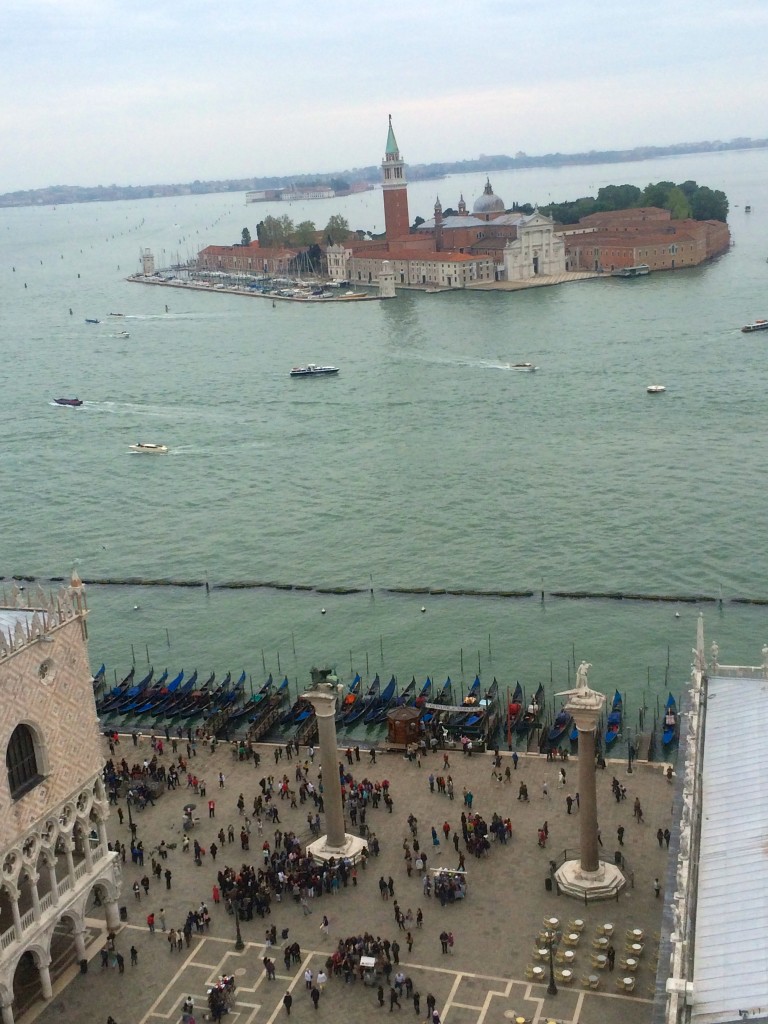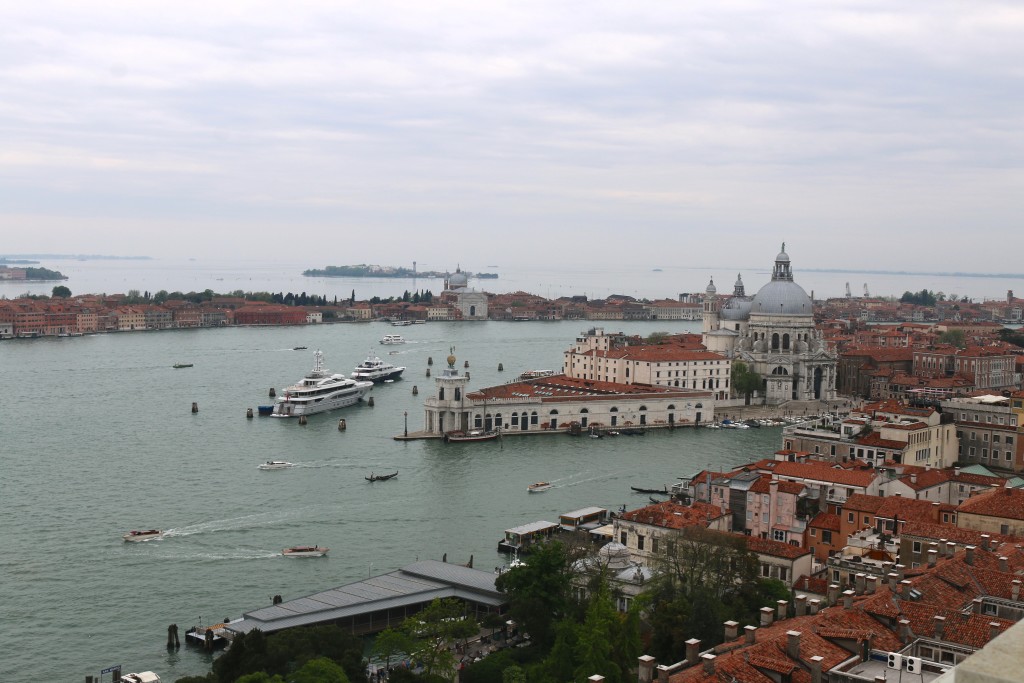 Before noon, we headed to Doge's Palace for our Secret Itineraries Tour. This was a fascinating tour! Our tour guide was very informative and entertaining!
We learned about the doges (the chief magistrates of Venice) who ruled for a 1000 years and explored their very elaborate public rooms,  saw the Piombi attic prison – Casanova's prison cell,  walked across the Bridge of Sighs to see the New Prisons,  and my favorite part of the tour – admired the Italian Renaissance artwork and Tintoretto's awesome ceiling frescos!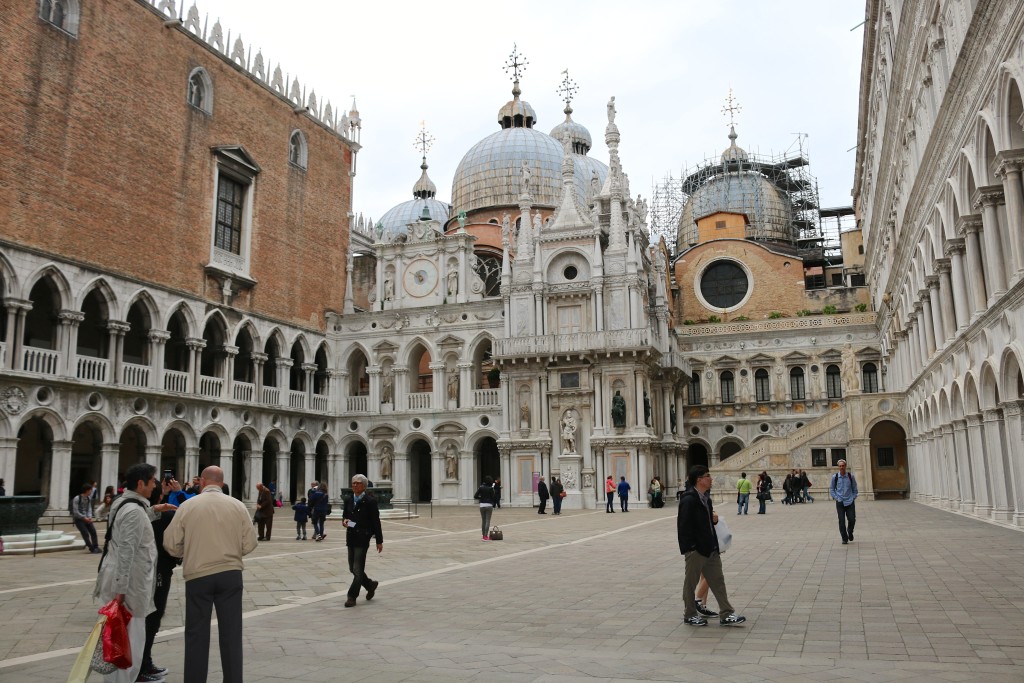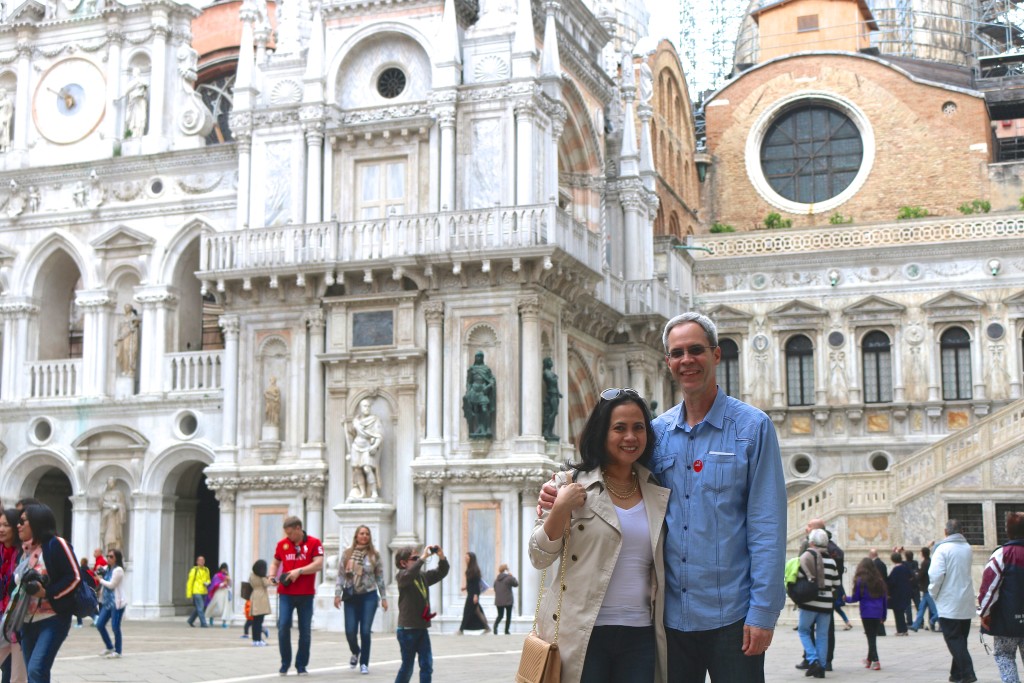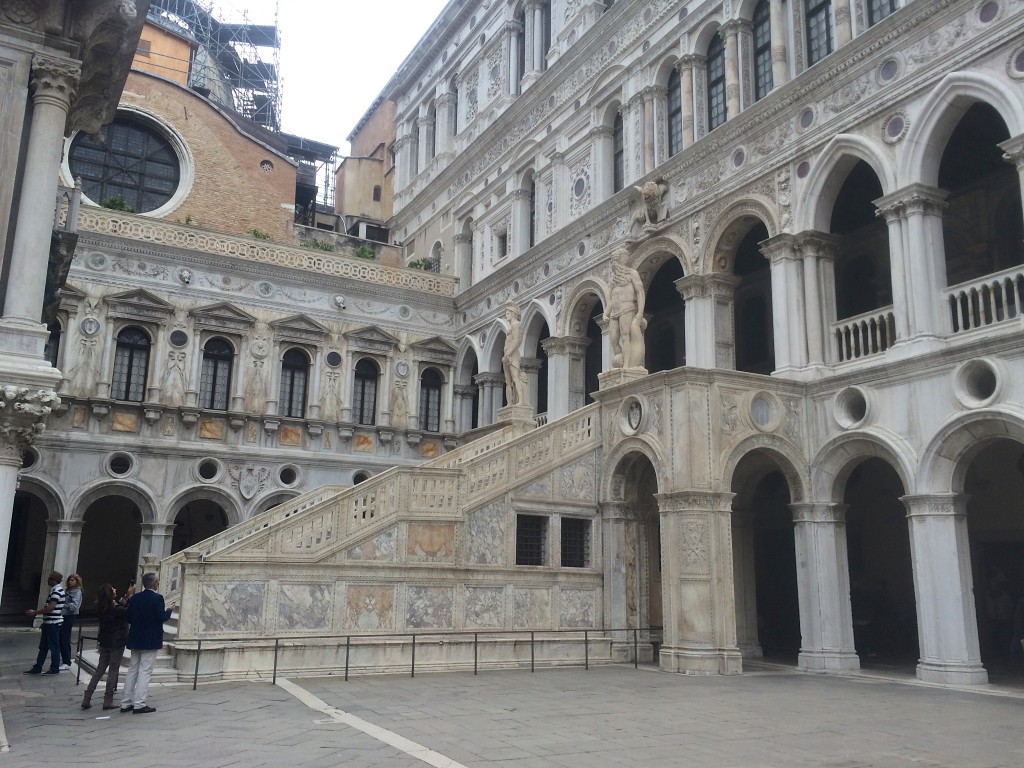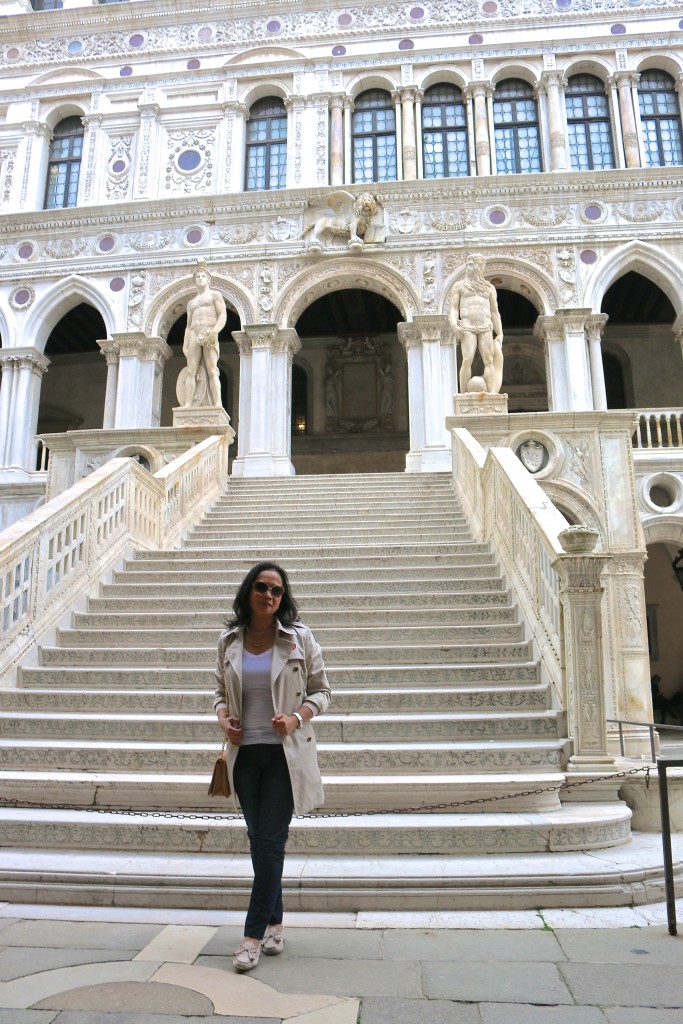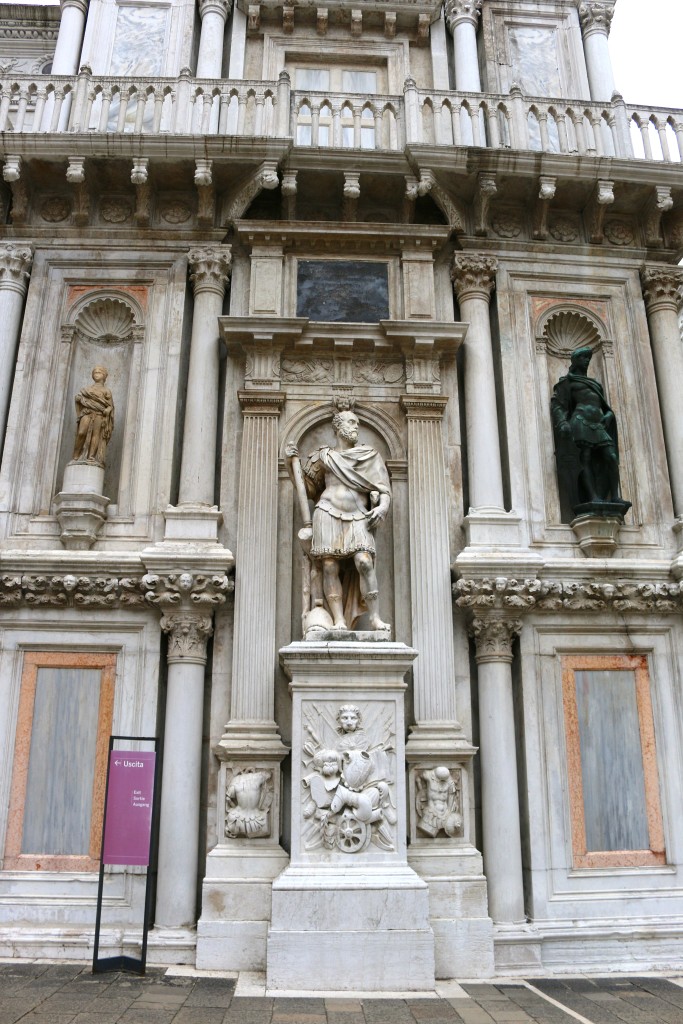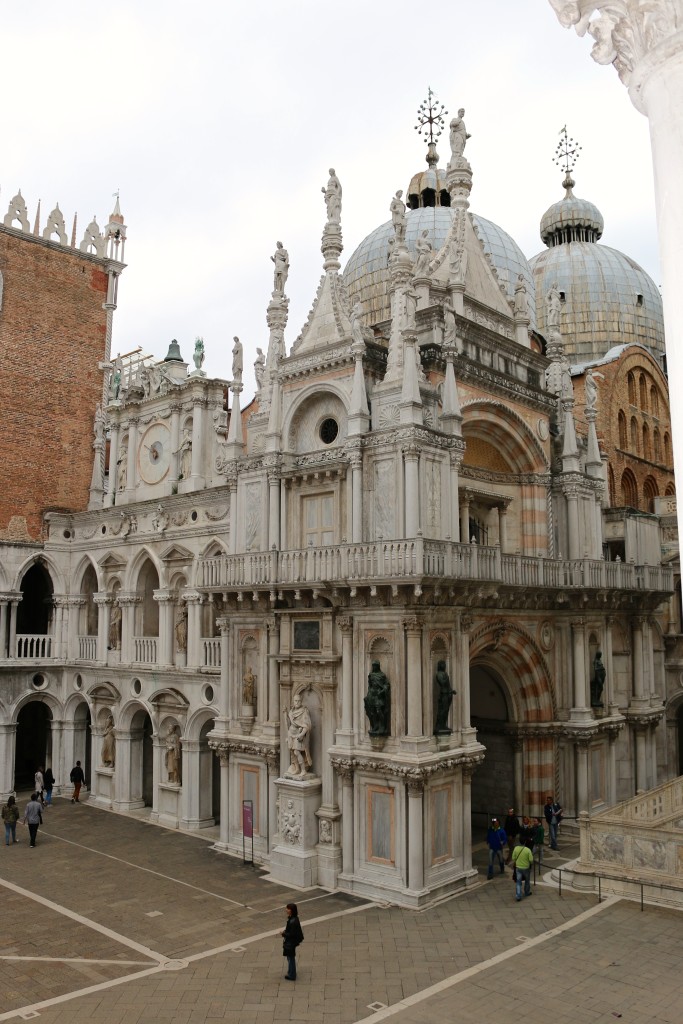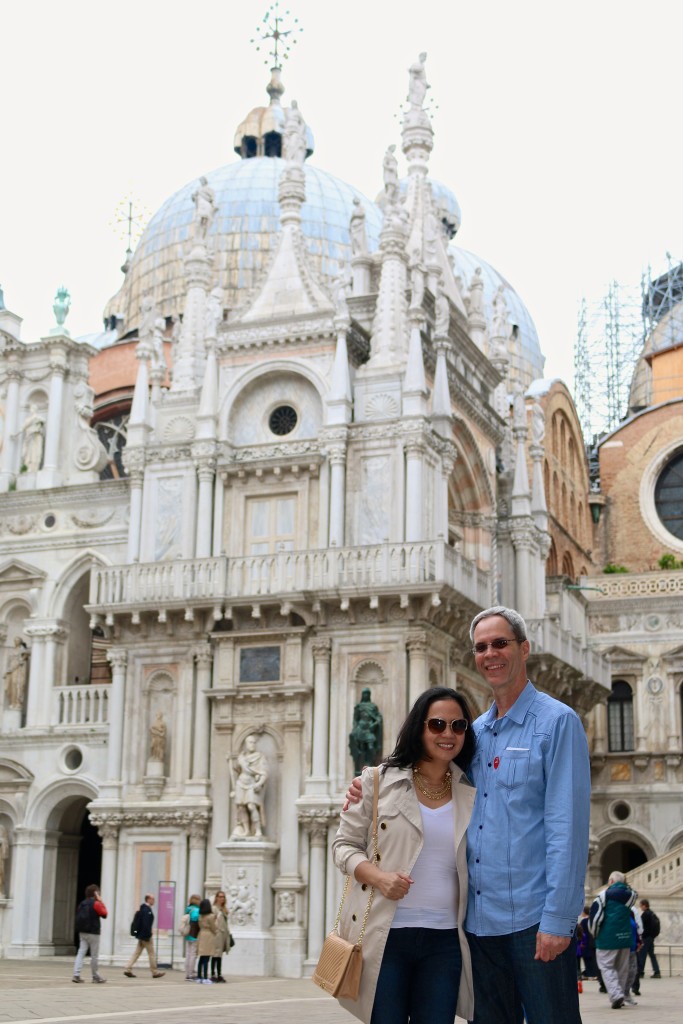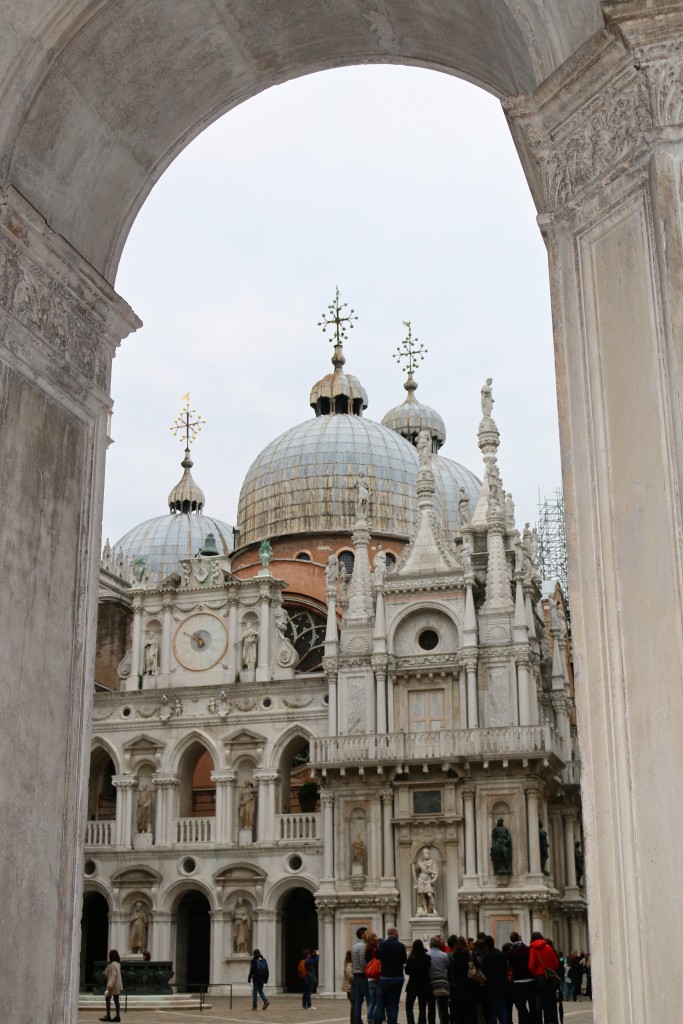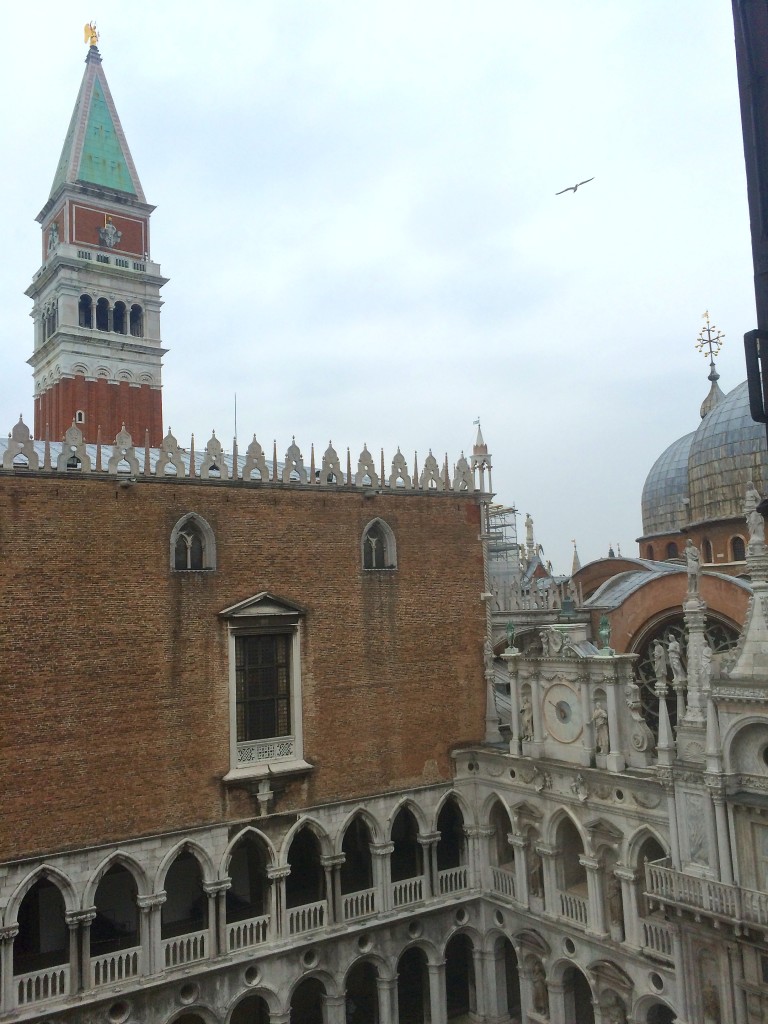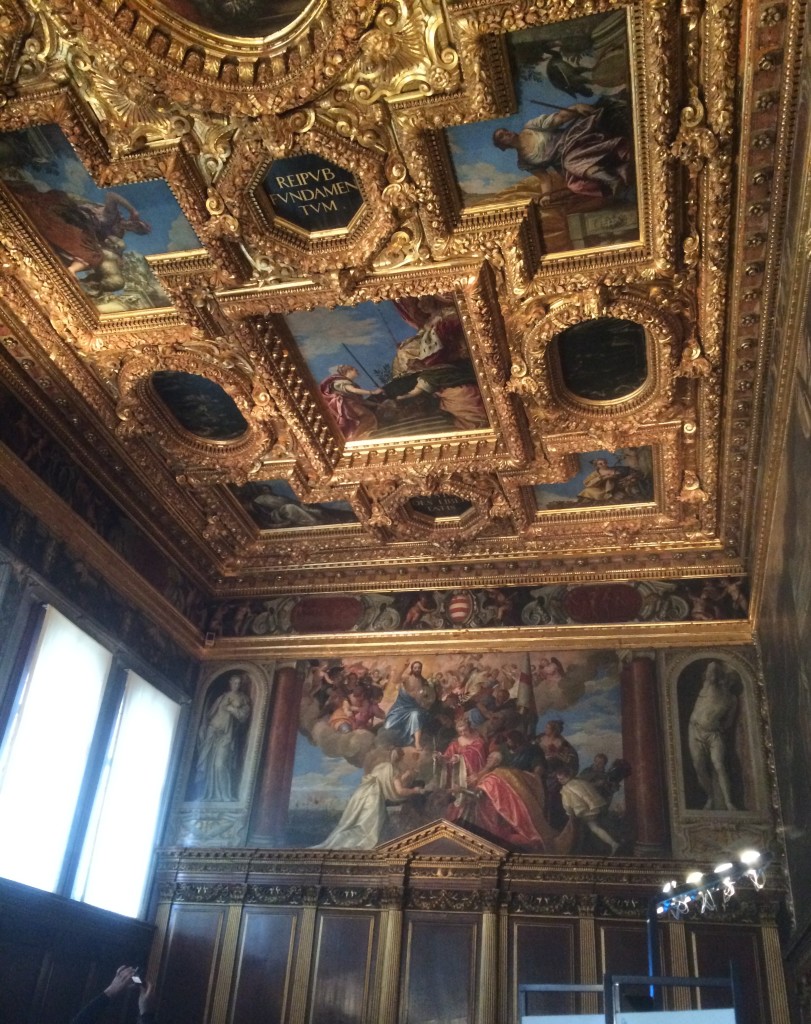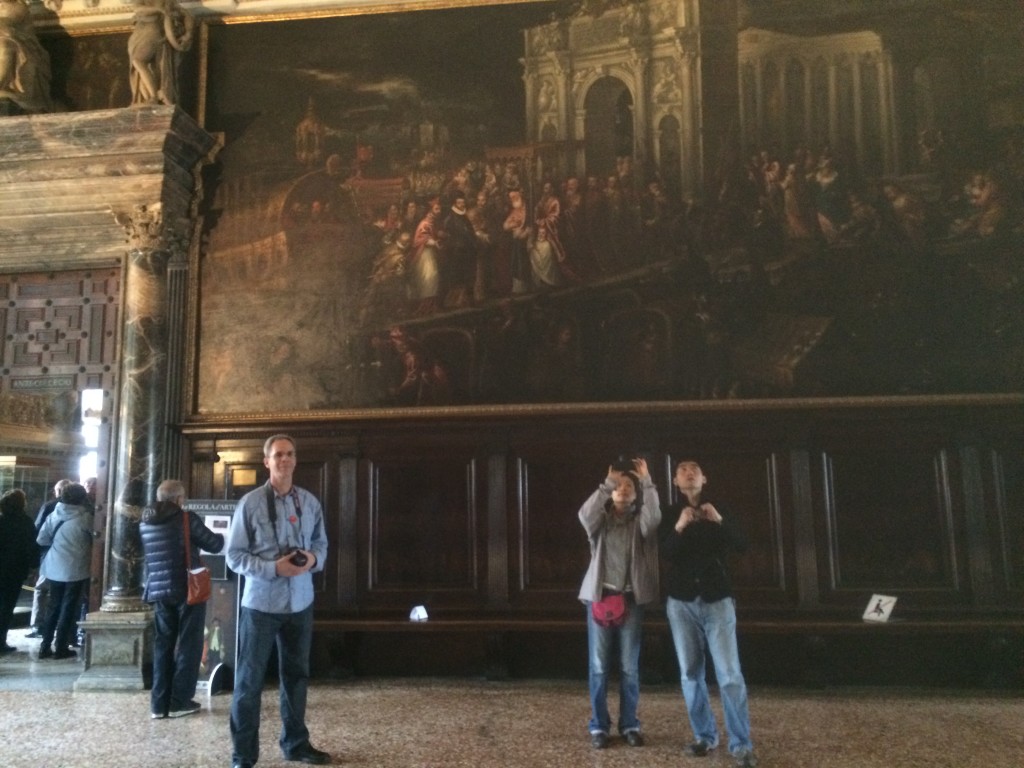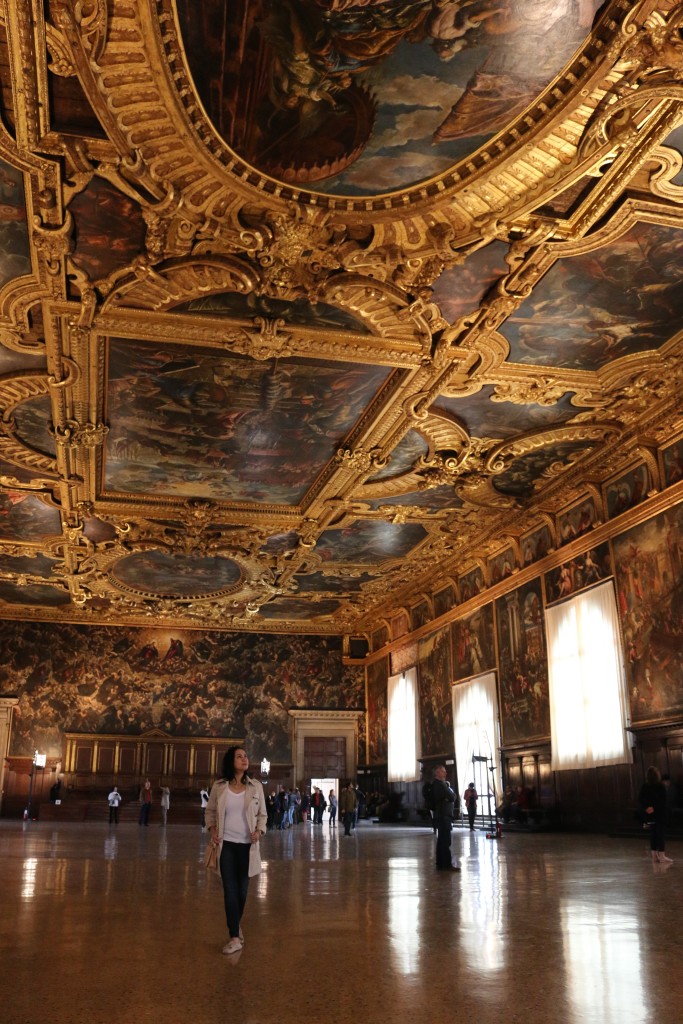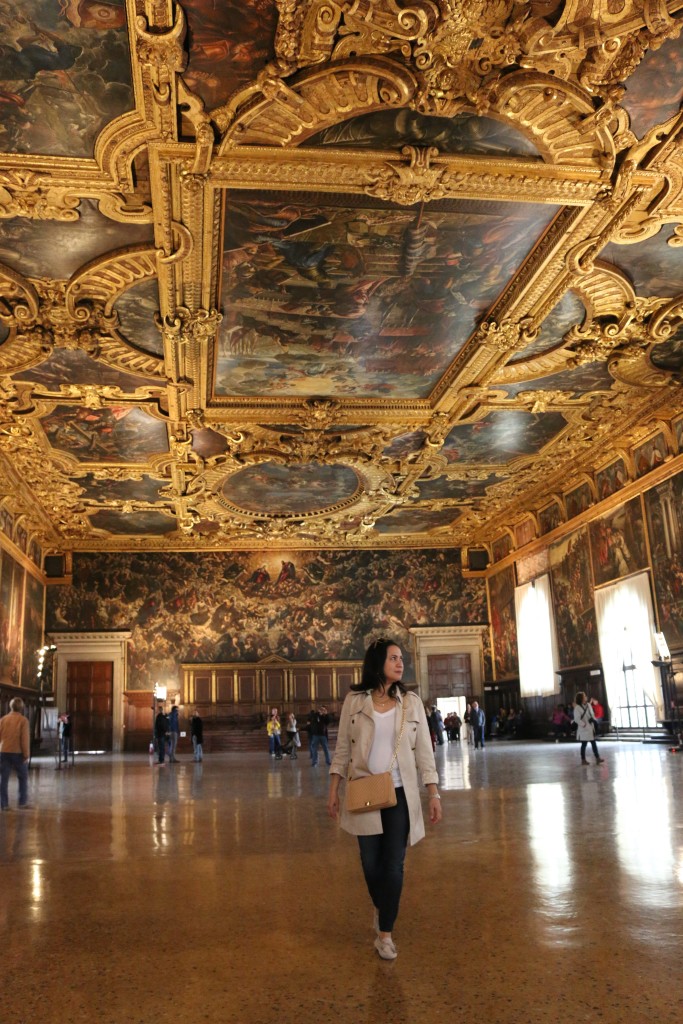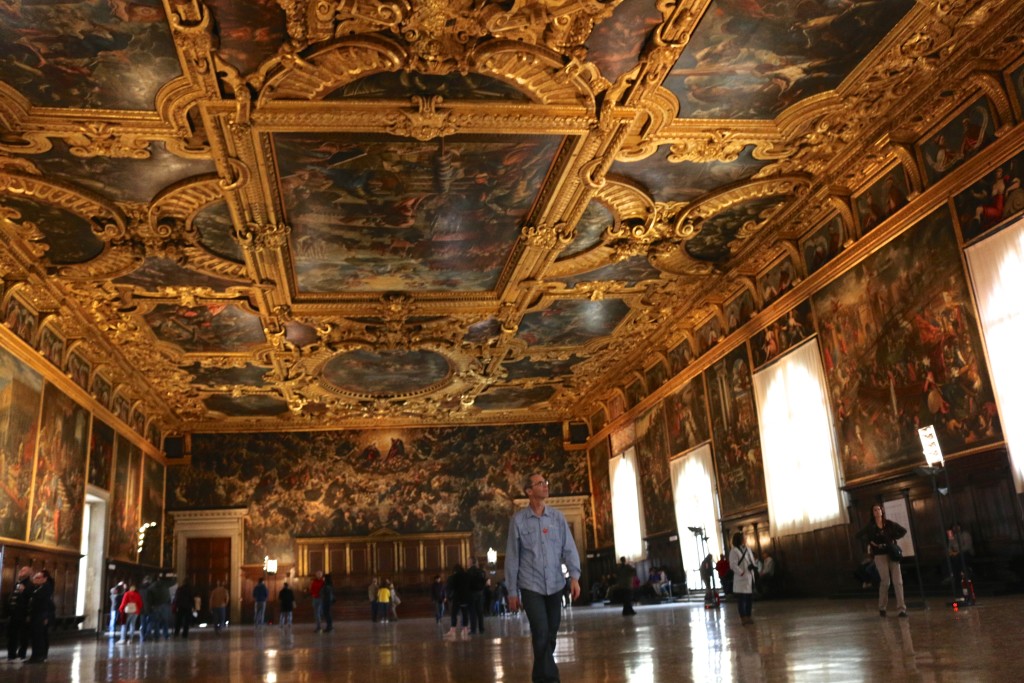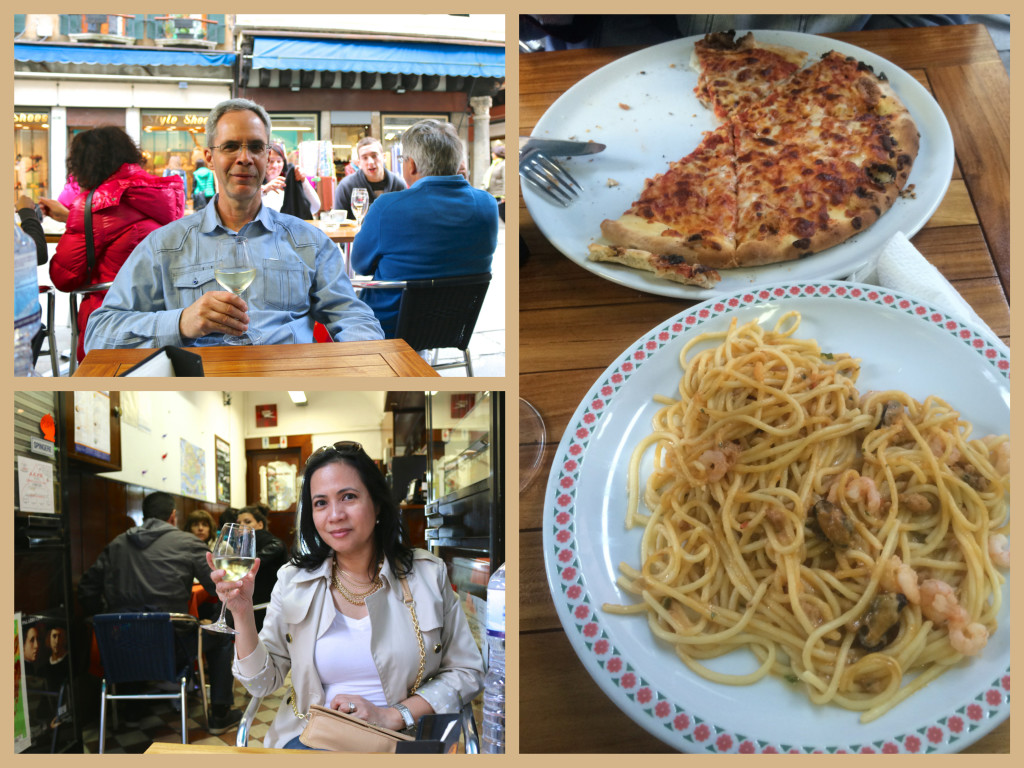 By the end of our tour,  we were so ready for lunch… some gelato, and a stroll before a much needed riposo.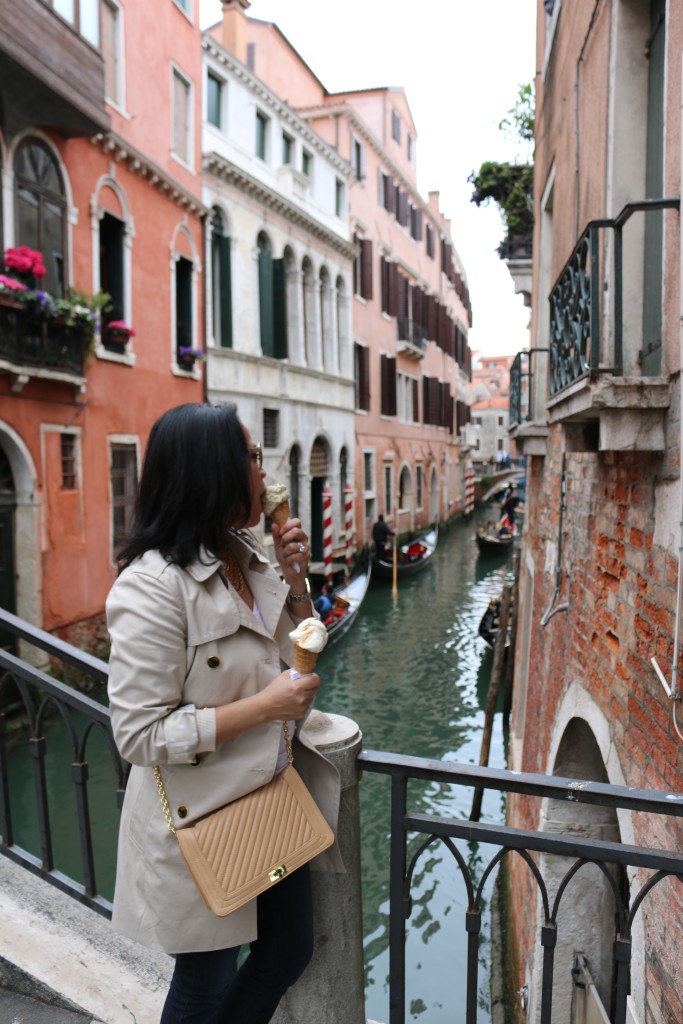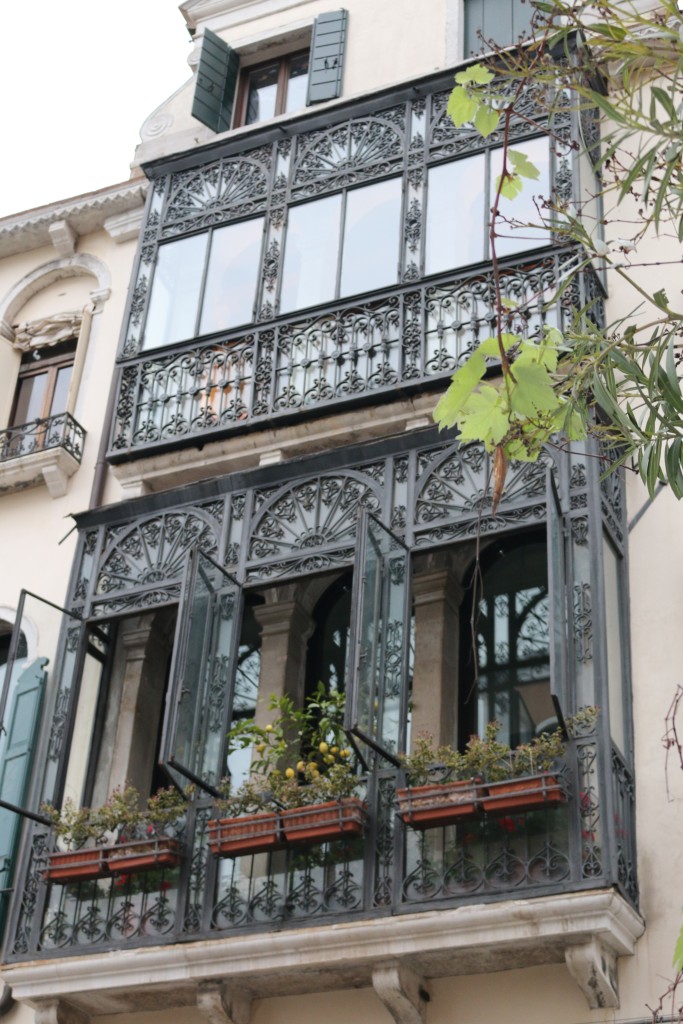 After our power nap, we strolled towards the Gondola Pier for a gondola ride. Below are a few shots of the interesting places we passed by…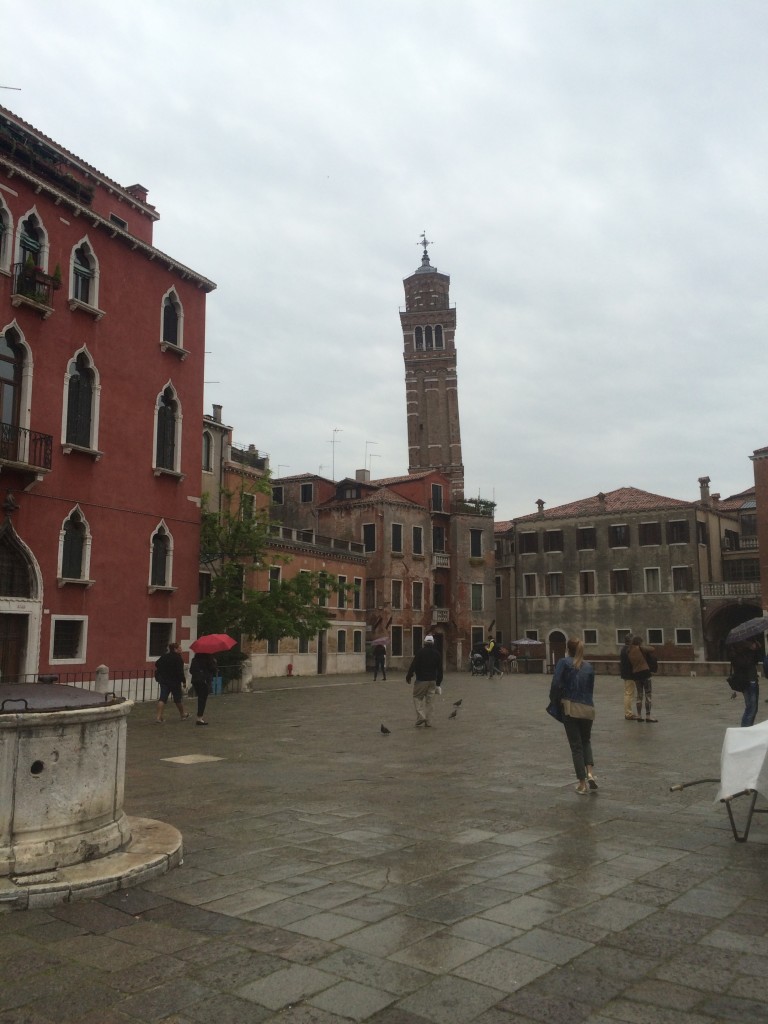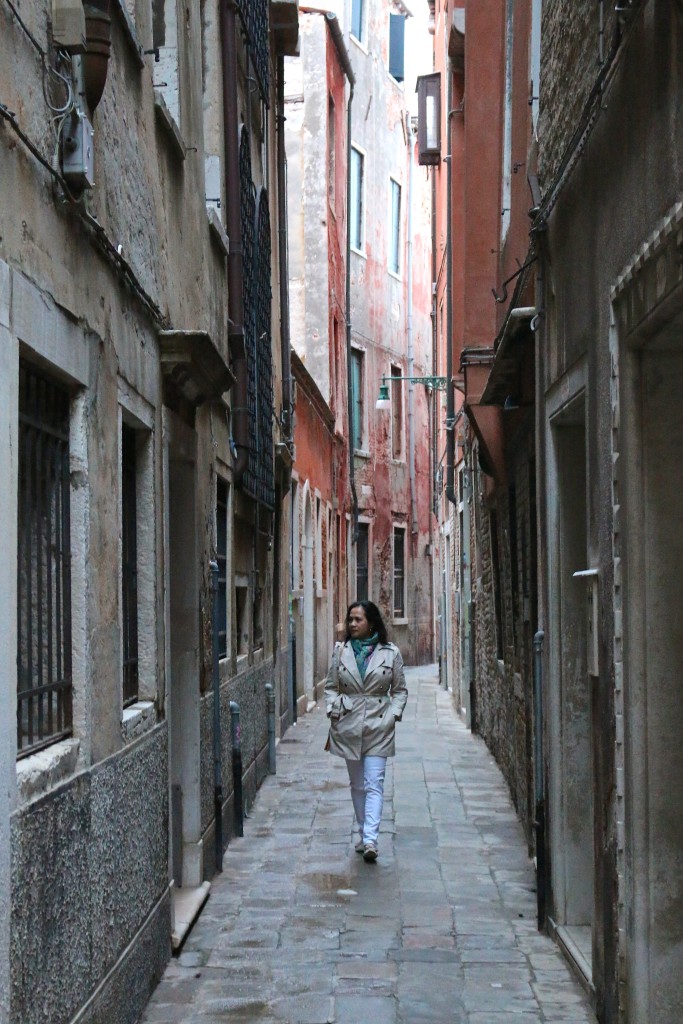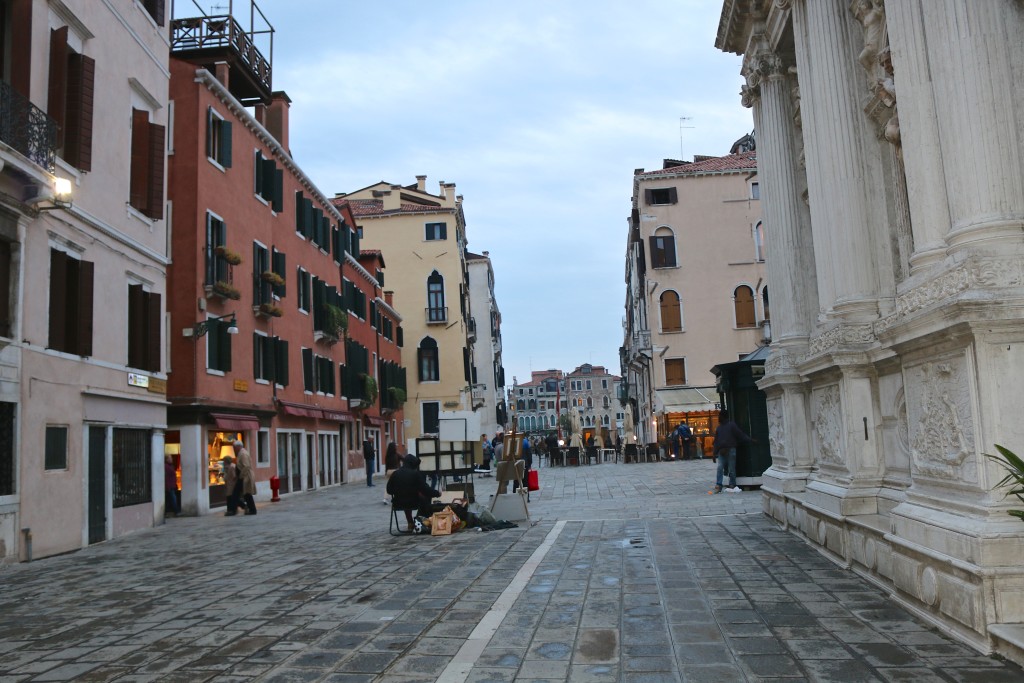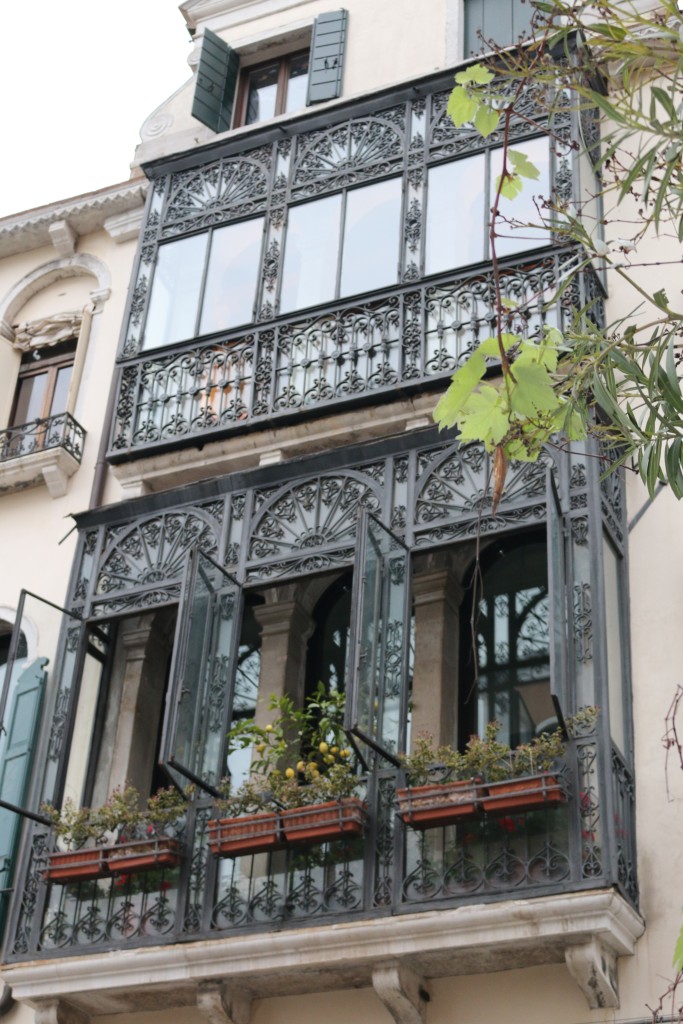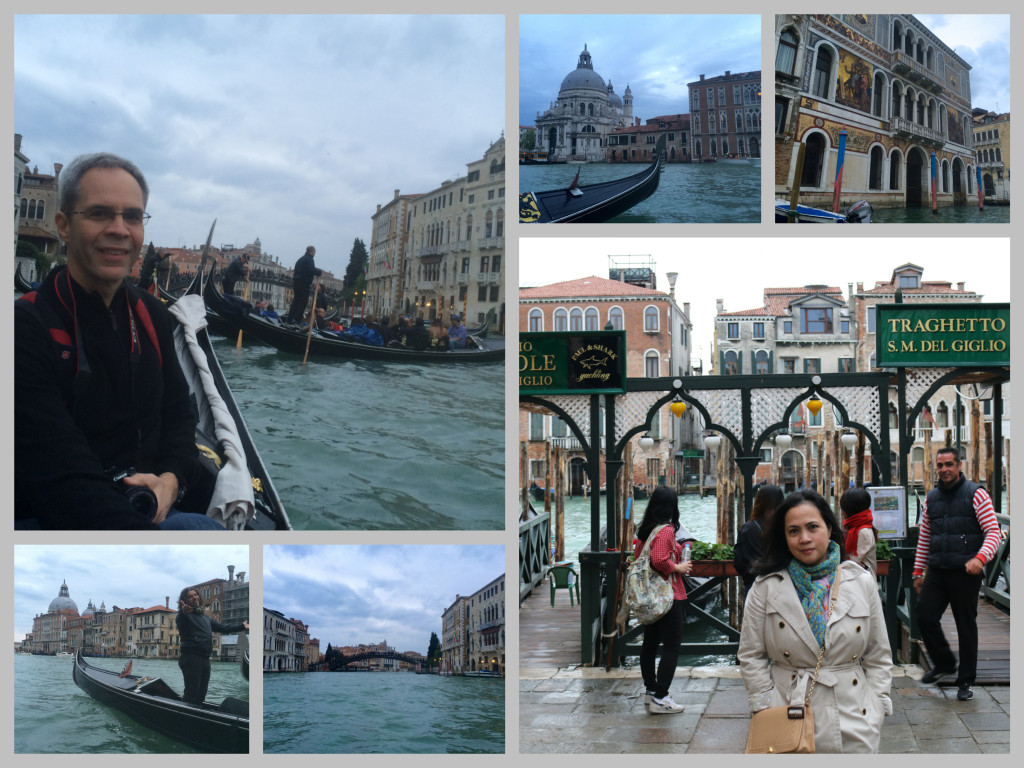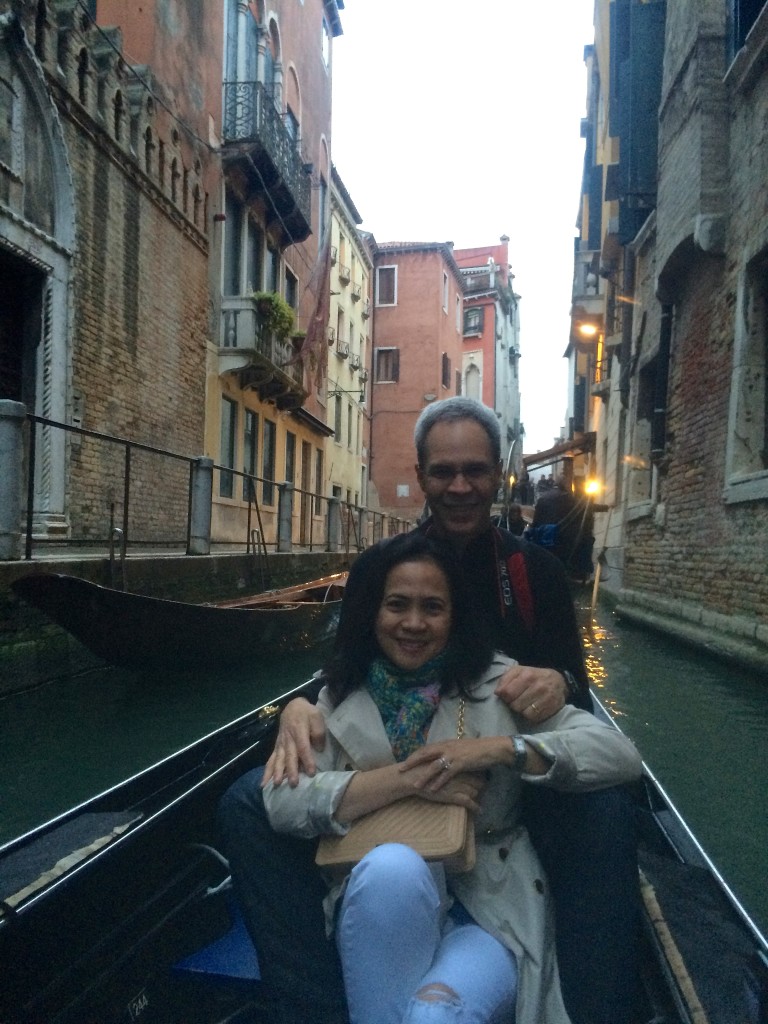 Some may think a gondola ride in Venice is so cheesy, but we actually enjoyed it. It was a romantic and memorable event ♥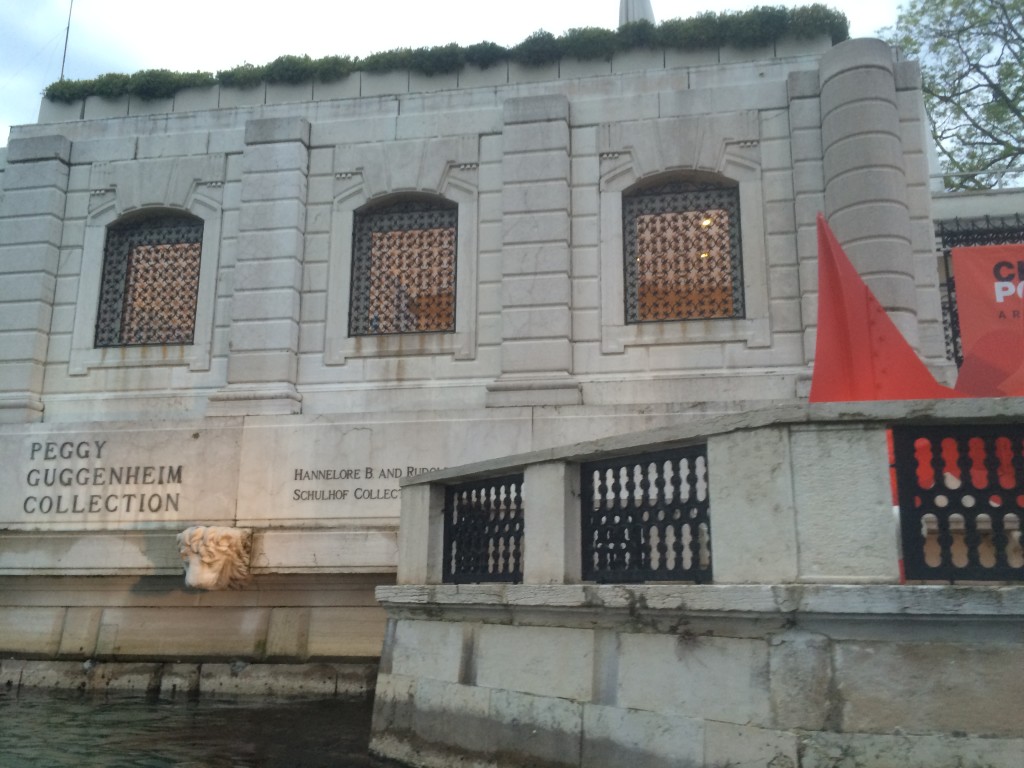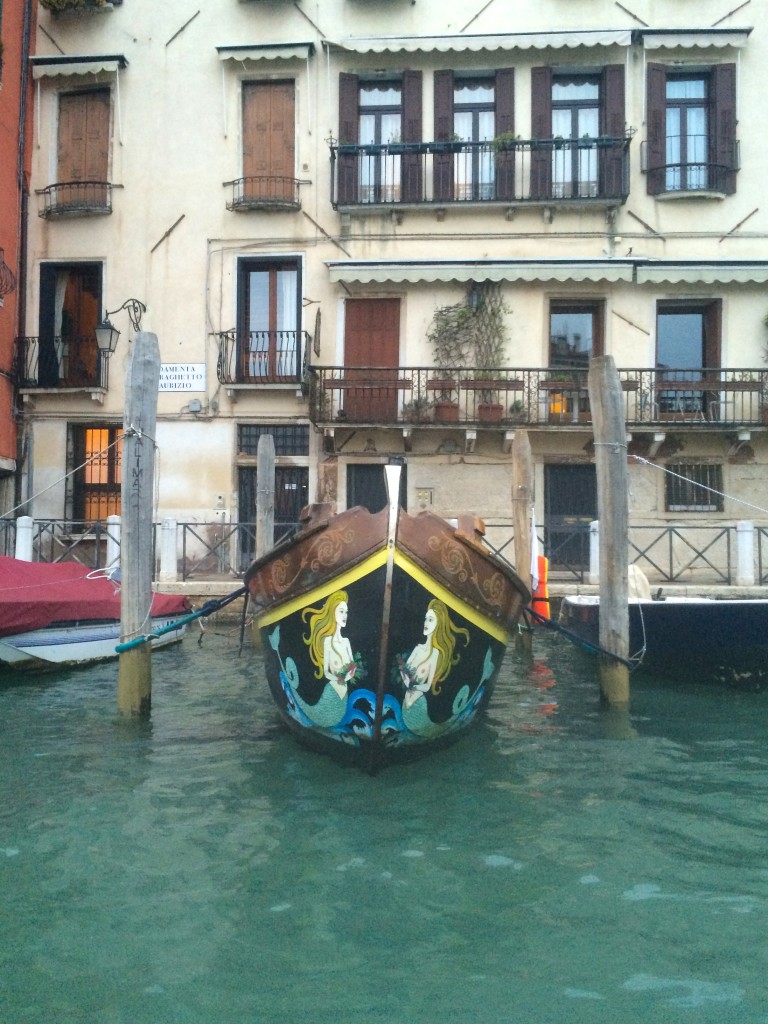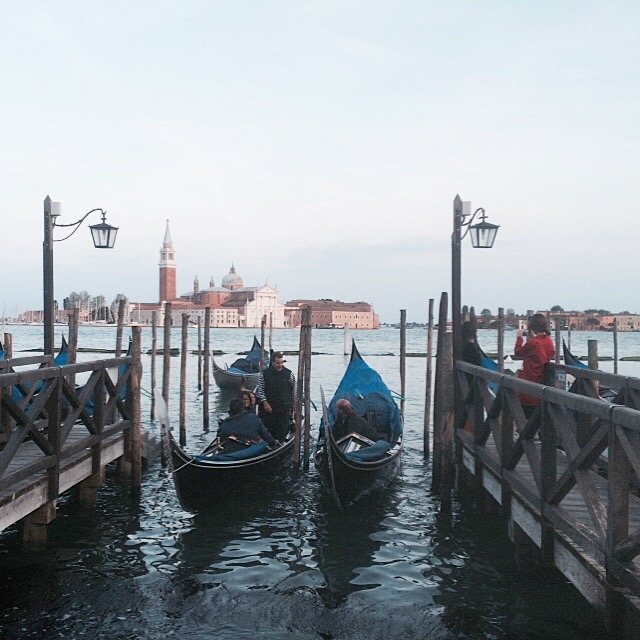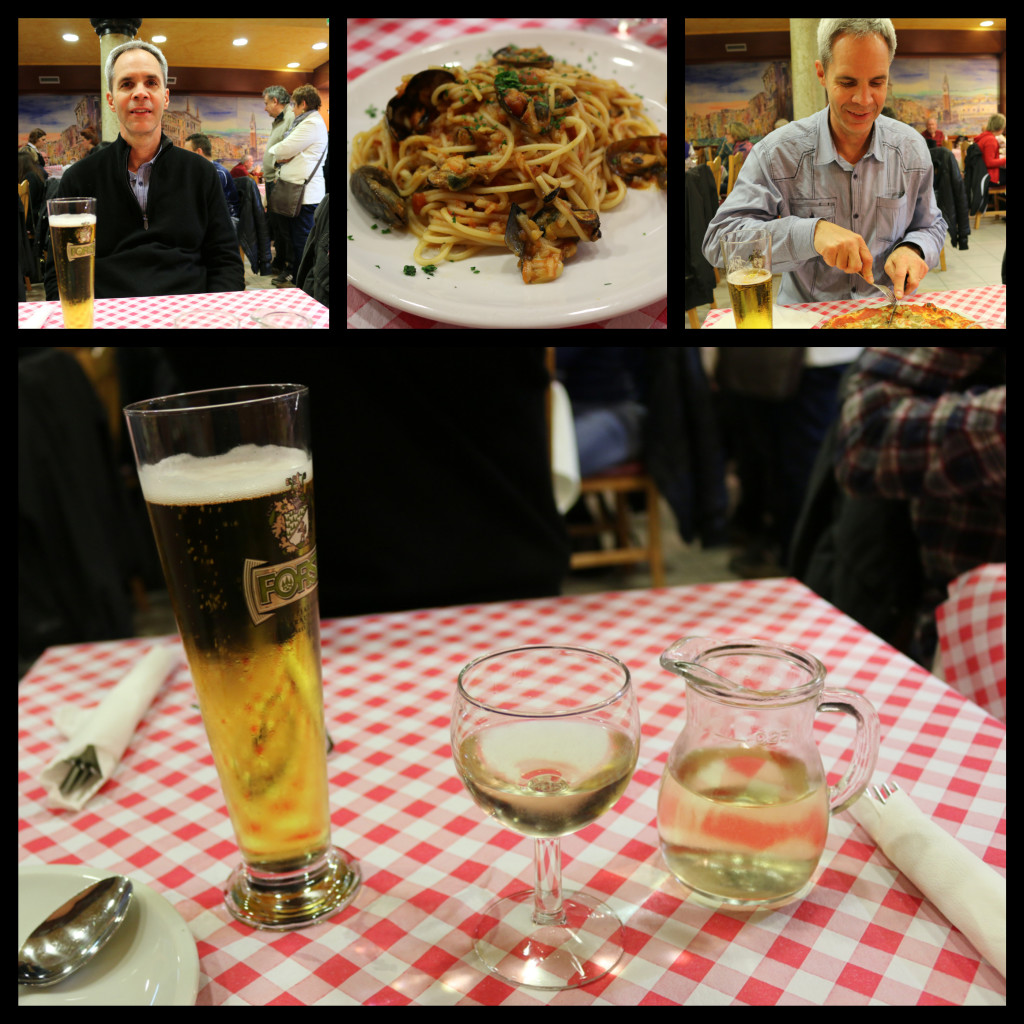 After dinner, we strolled for a few minutes before calling it a night. We had to prepare for our train ride to Florence in the morning.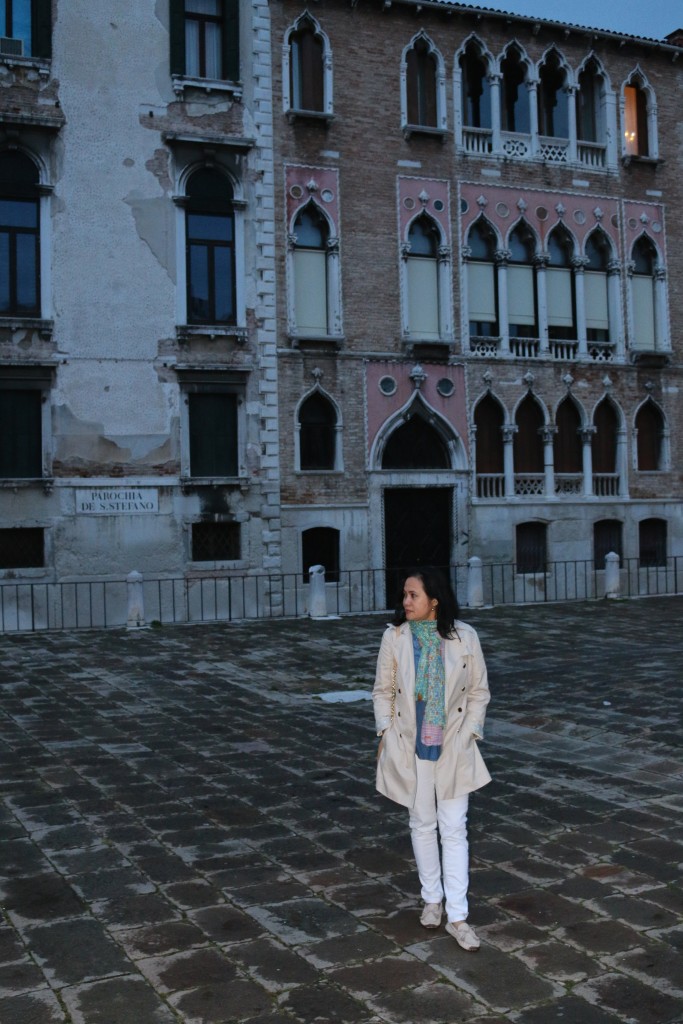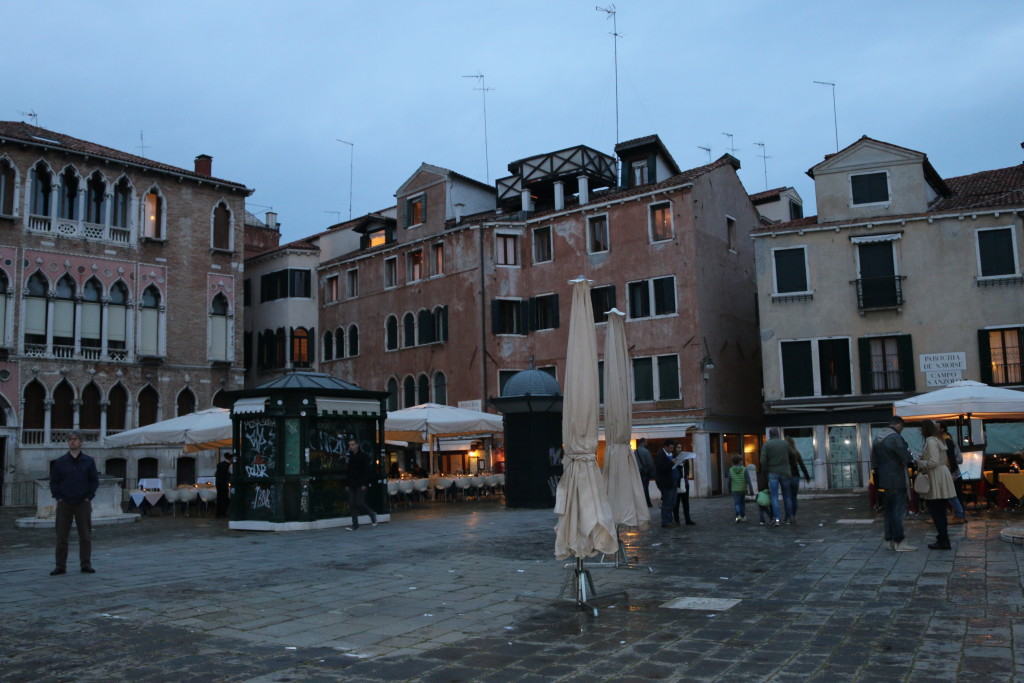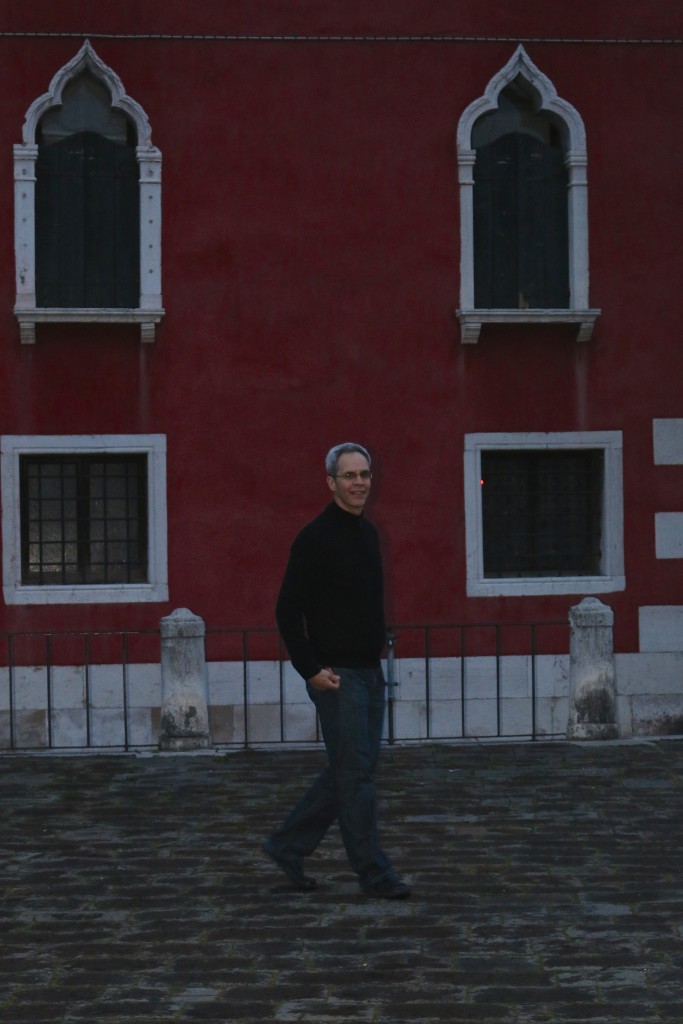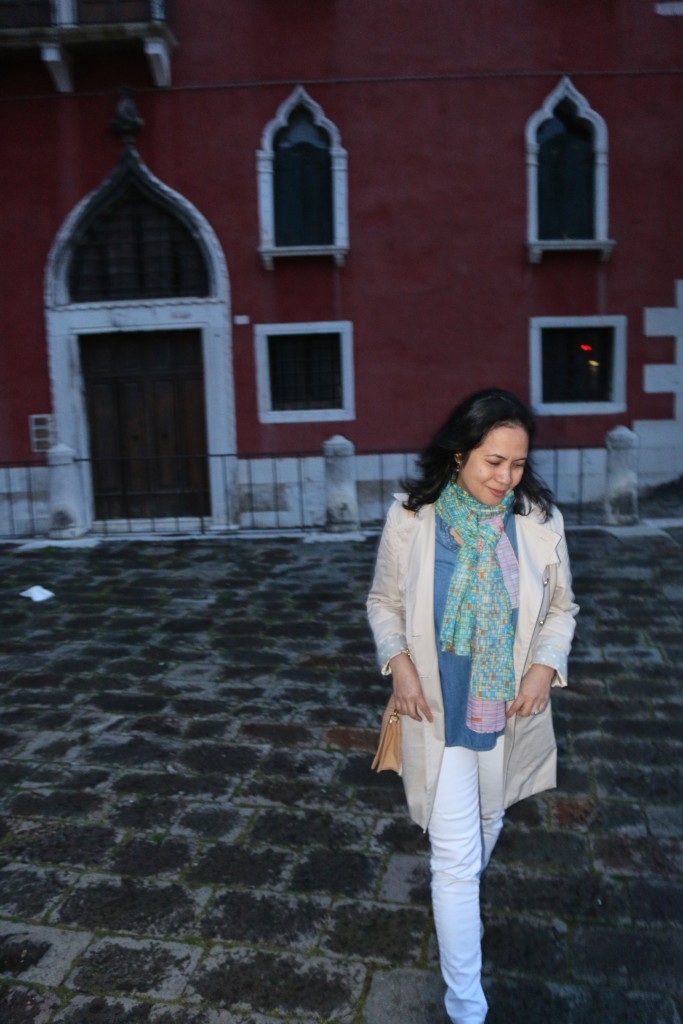 Here's one last look at Venice… before heading to the train station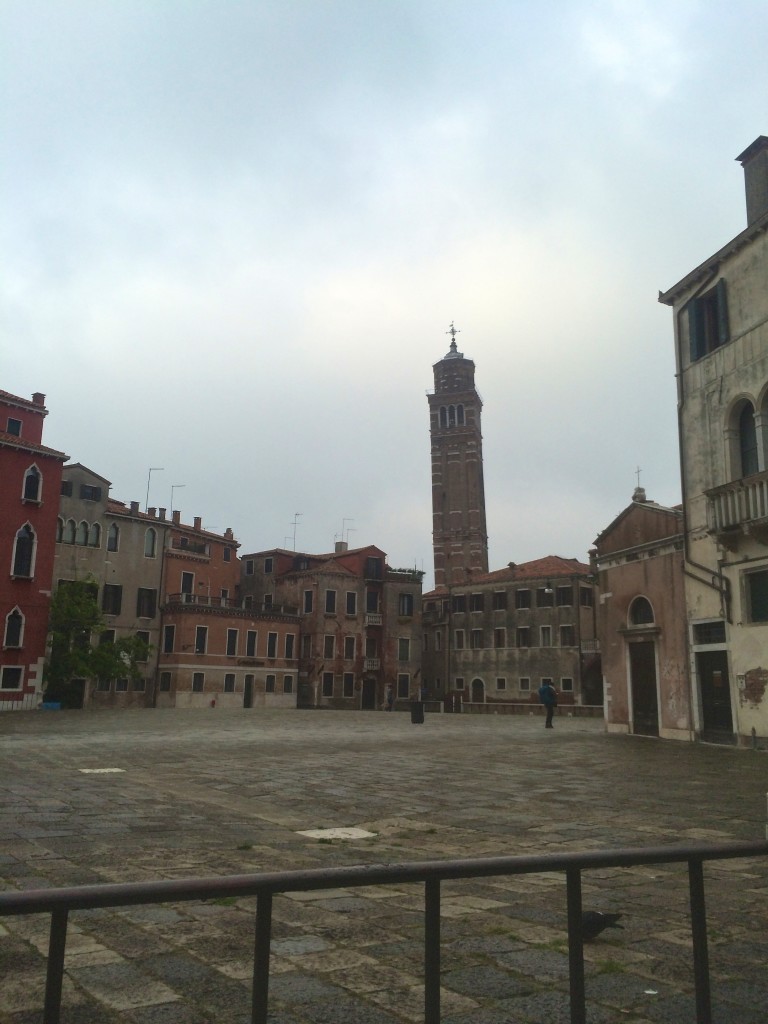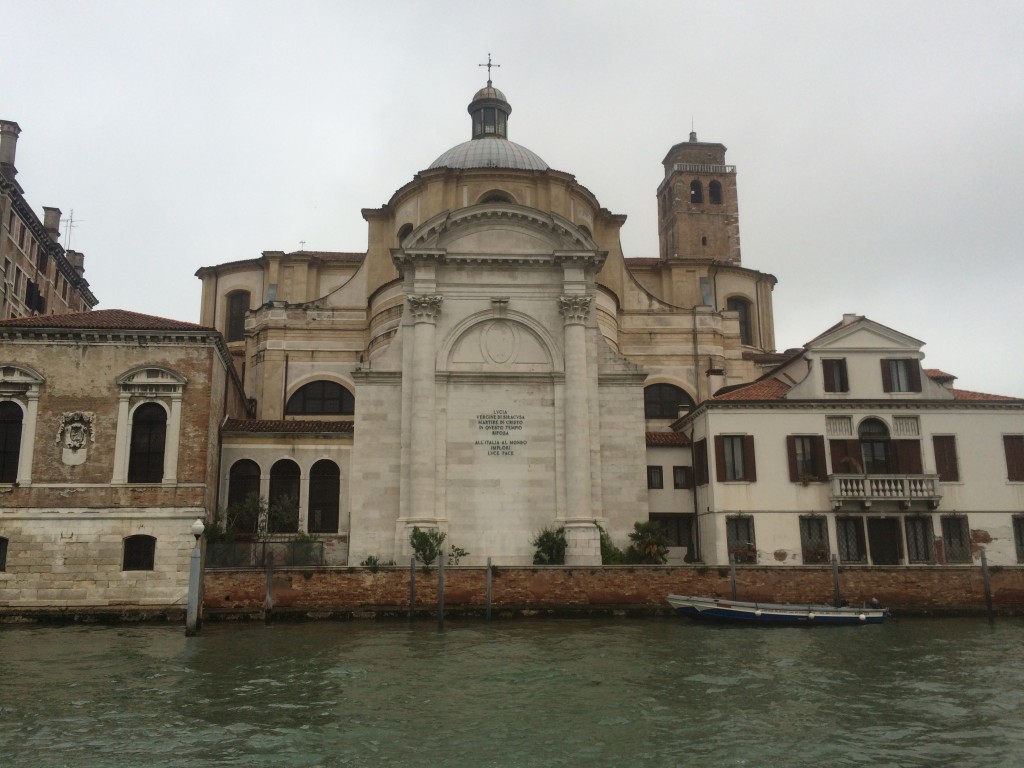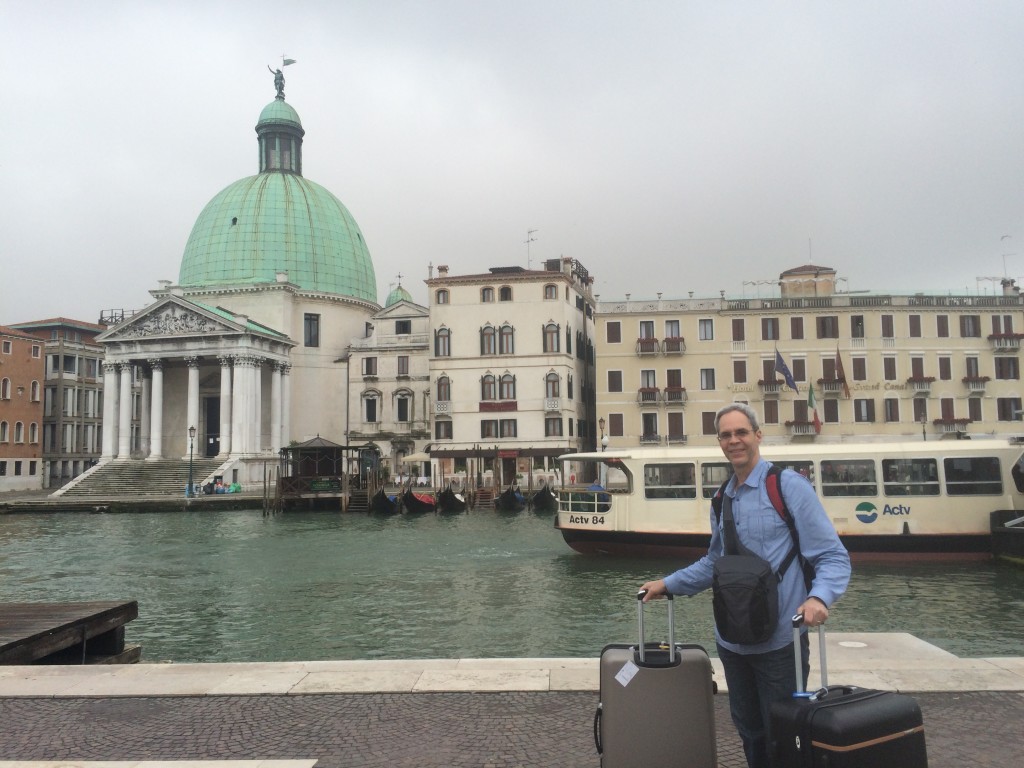 One of the fun things to do in Venice is exploring and getting lost in its many alleys. We got lost a few times and at one point – for a long time (and it wasn't fun, anymore.) That's when hubby used Google maps on his iPhone.
There were a few sites we wanted to visit but were closed due to a holiday. We now have a few reasons to come back someday 😉  
Thanks for reading and have a great day!
♥ Emms