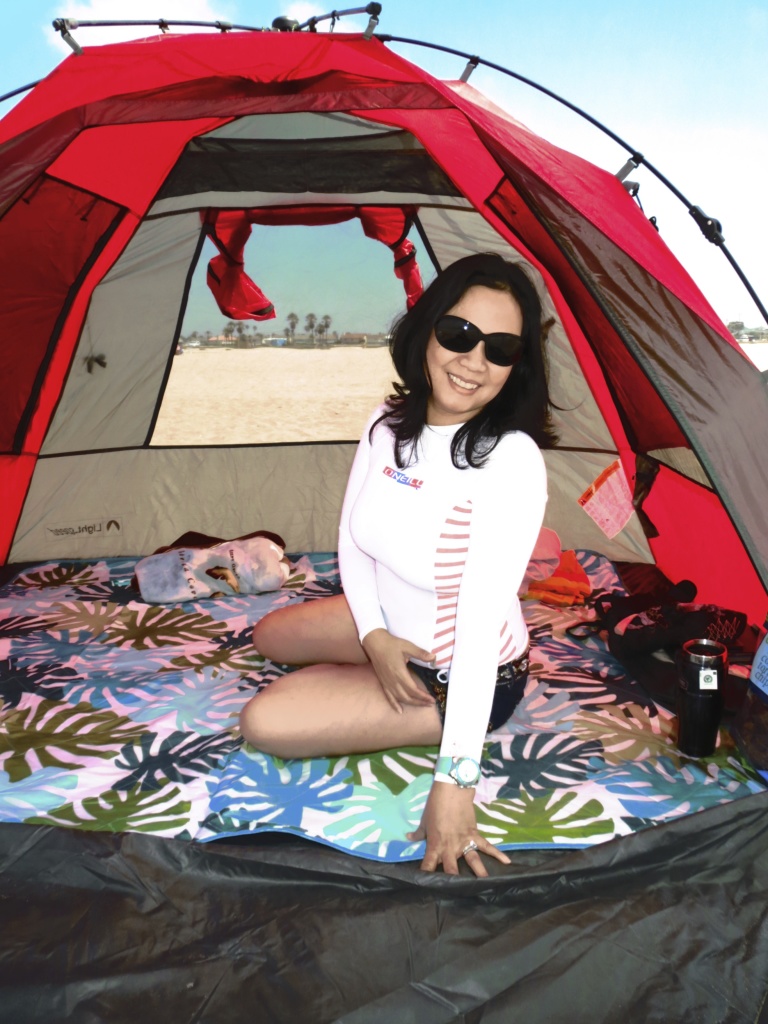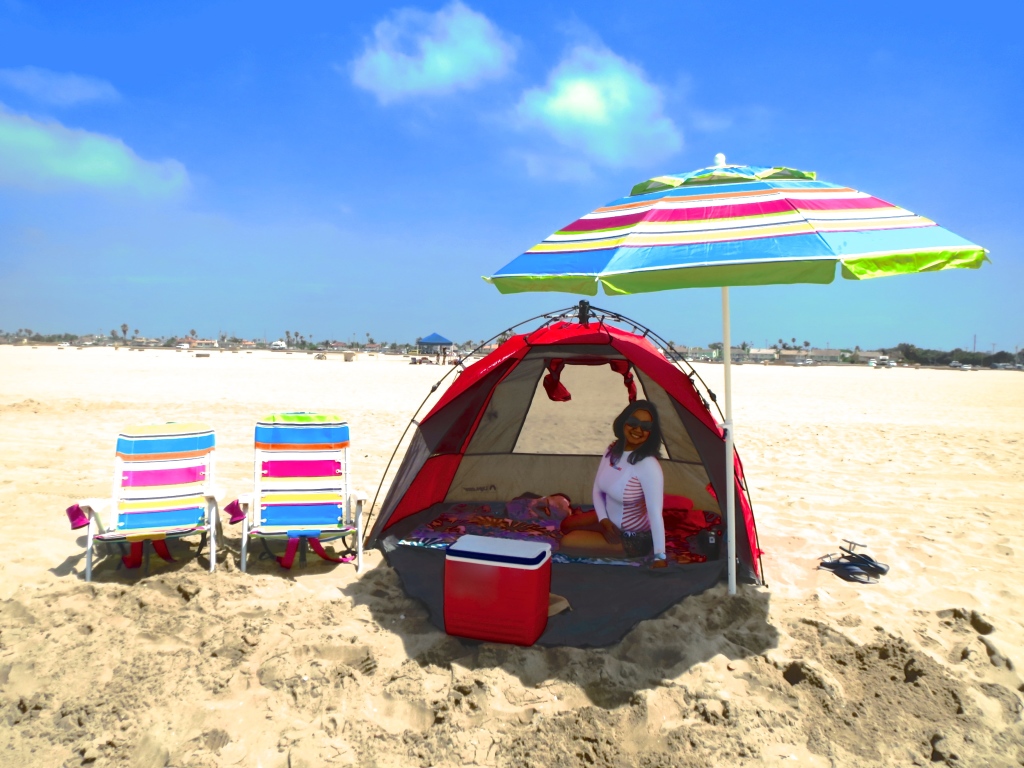 Pardon the pic quality, I accidentally changed my camera's setting.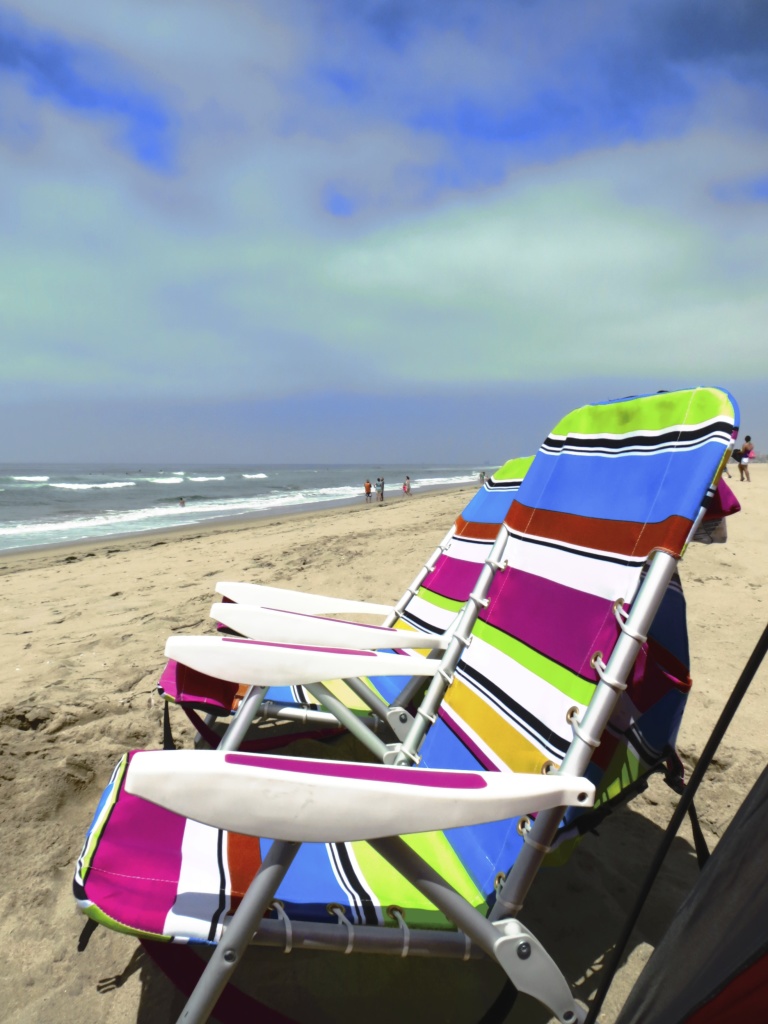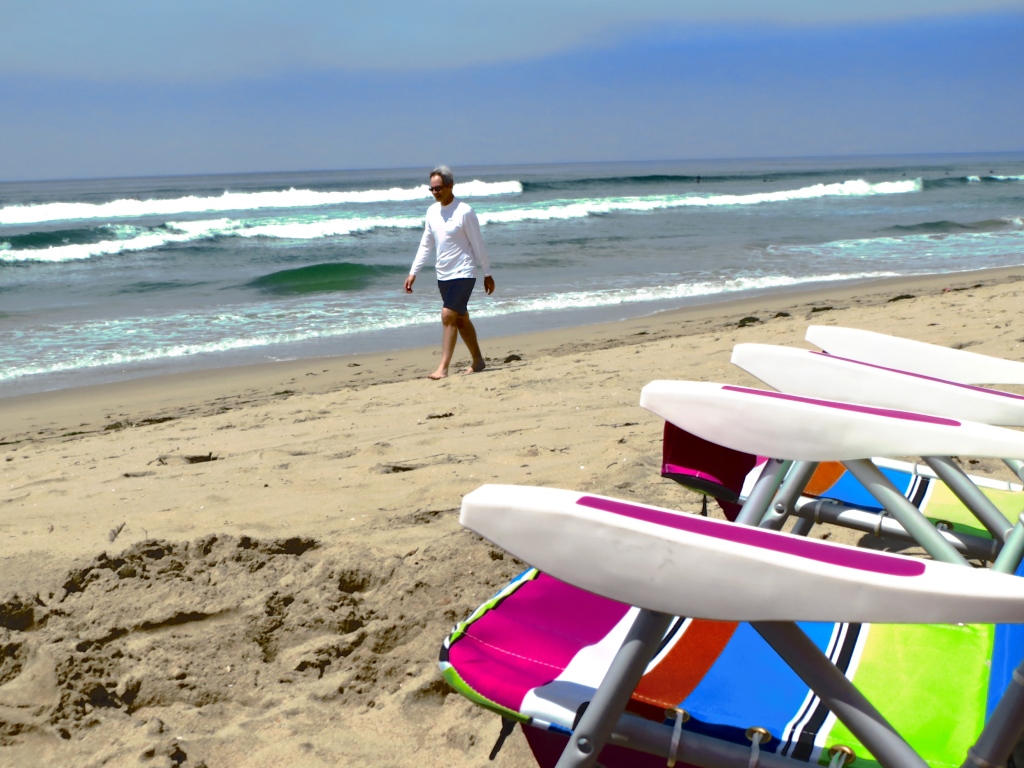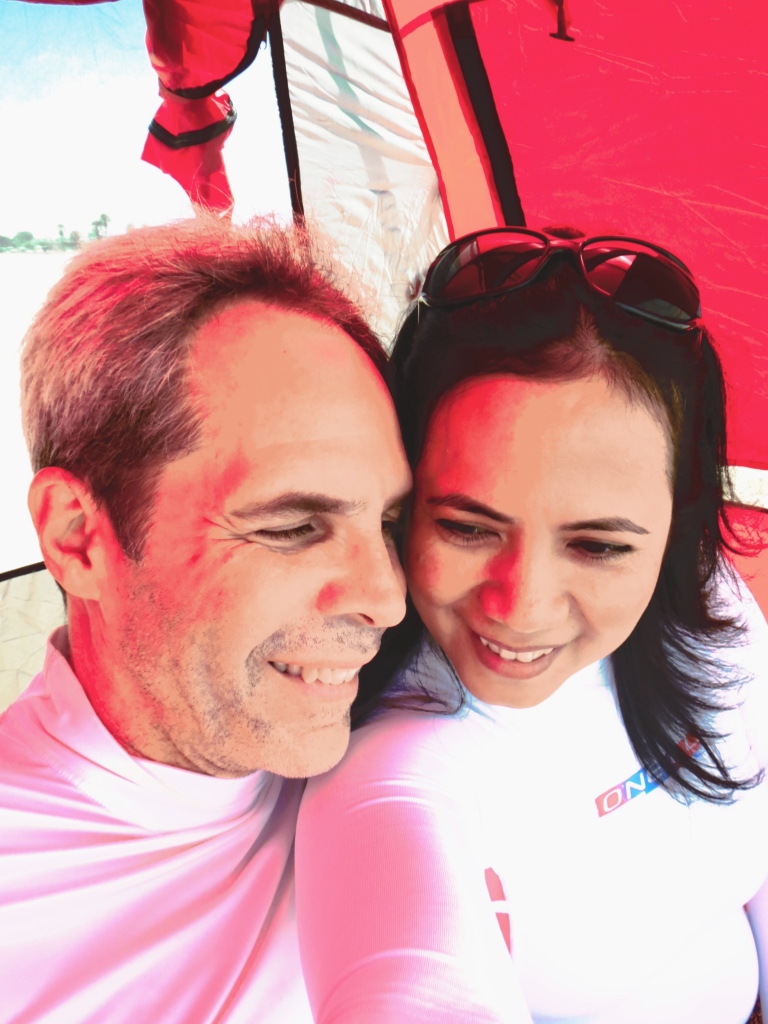 We went to Huntington beach today to get some sun and breath of fresh air. We brought food for brunch, ate inside our tent, and had a great time. The delightful sound of the waves crashing against the sand and the sight of the beautiful ocean was very relaxing. Just what we needed on this beautiful day!
Hope you are having a beach kind of day!
♥ Emms