It was pouring rain when we left Mo'orea for the airport. Our flight to Bora Bora was not cancelled, however we landed in Huahine airport to wait for better weather. Two hours later, we boarded our plane.  Once we claimed our luggage and left customs in Bora Bora airport, we took the boat shuttle to take us to our destination. A lot of transfers but worth it! We made it to the Hilton Bora Bora Nui Resort safely.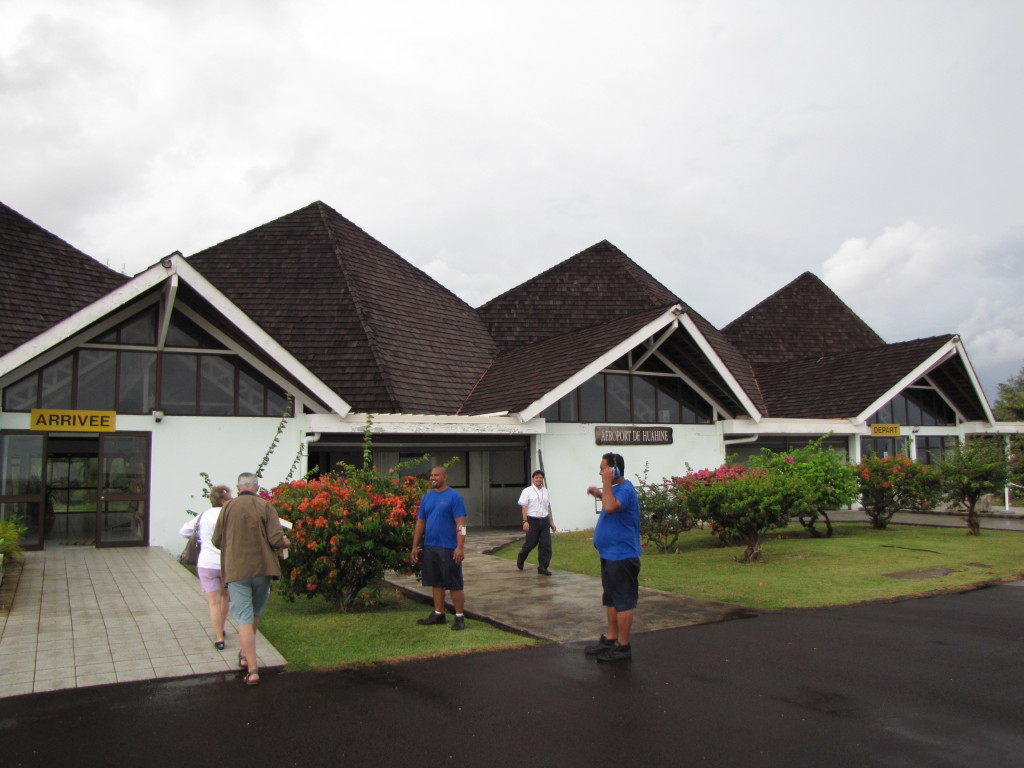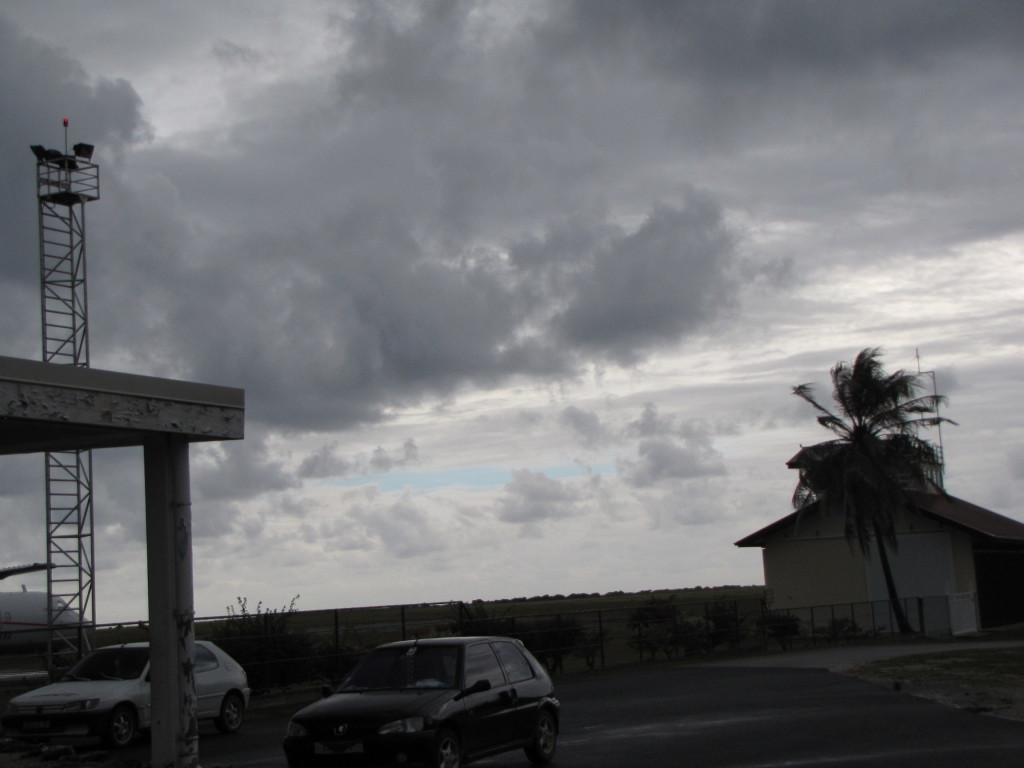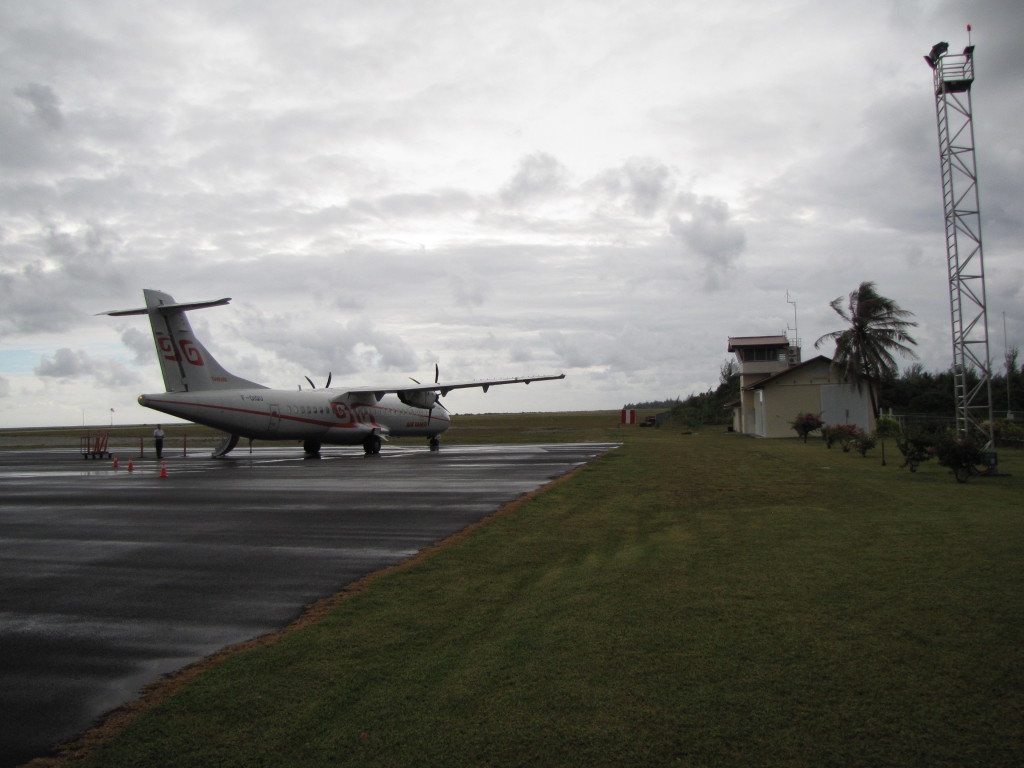 While waiting in Huahine Airport, I developed an allergic reaction to something (wasn't able to figure out the source.) By the time we boarded the plane, I was very drowsy from the allergy meds I took.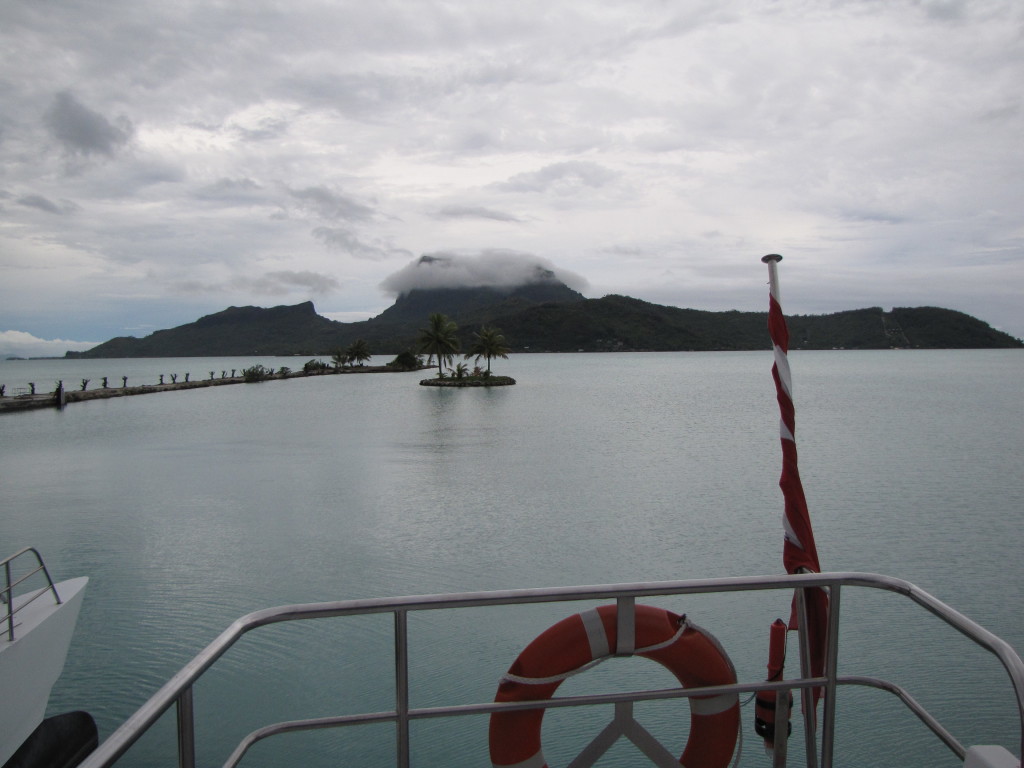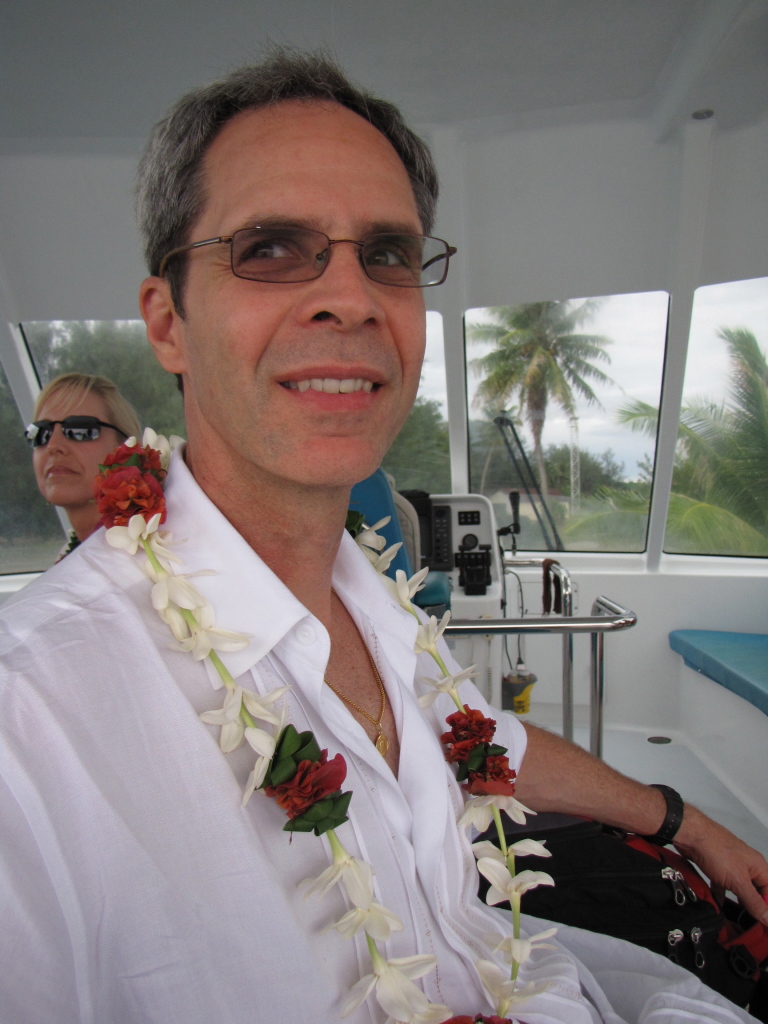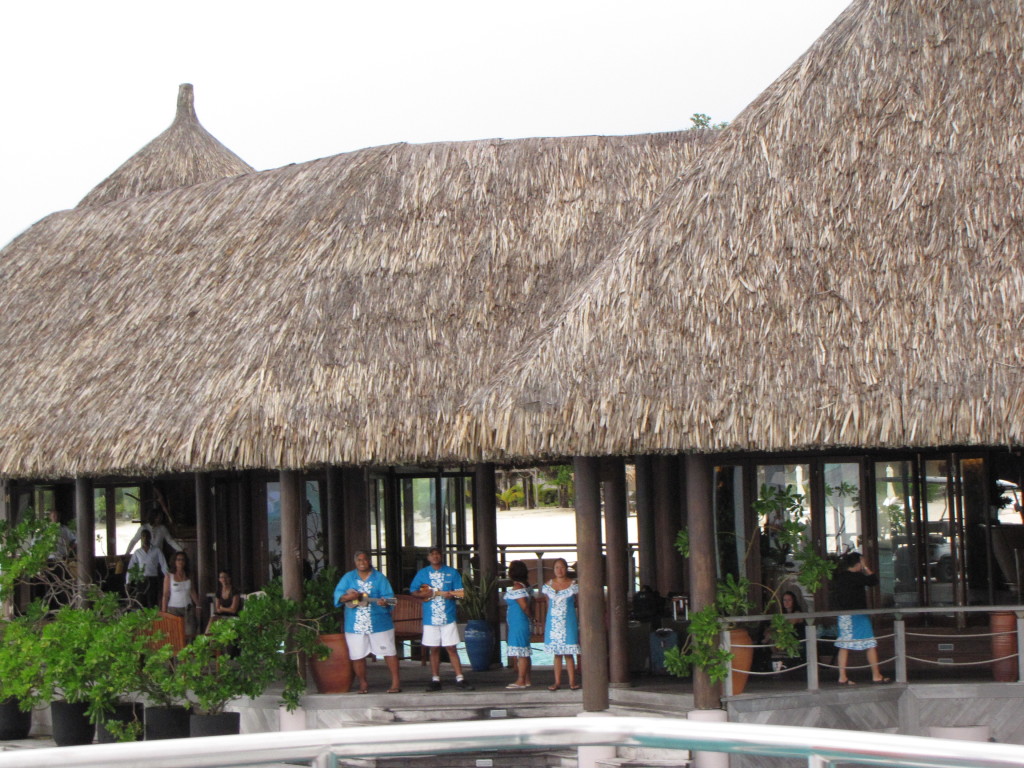 We were greeted by the Hilton crew with a Polynesian song.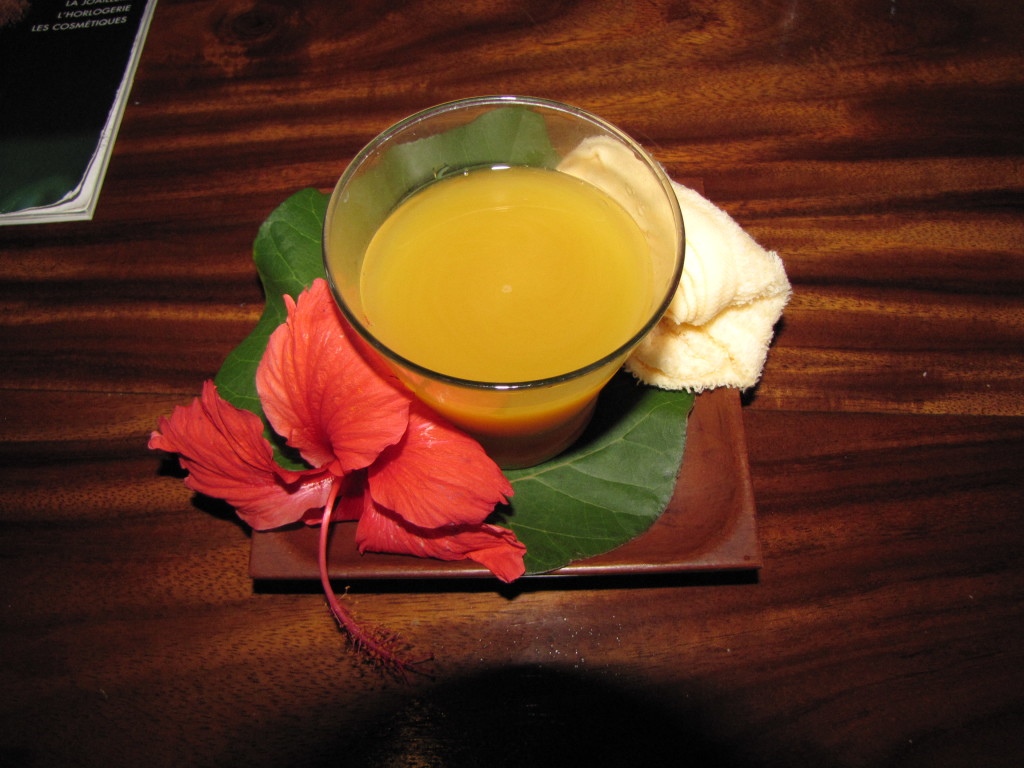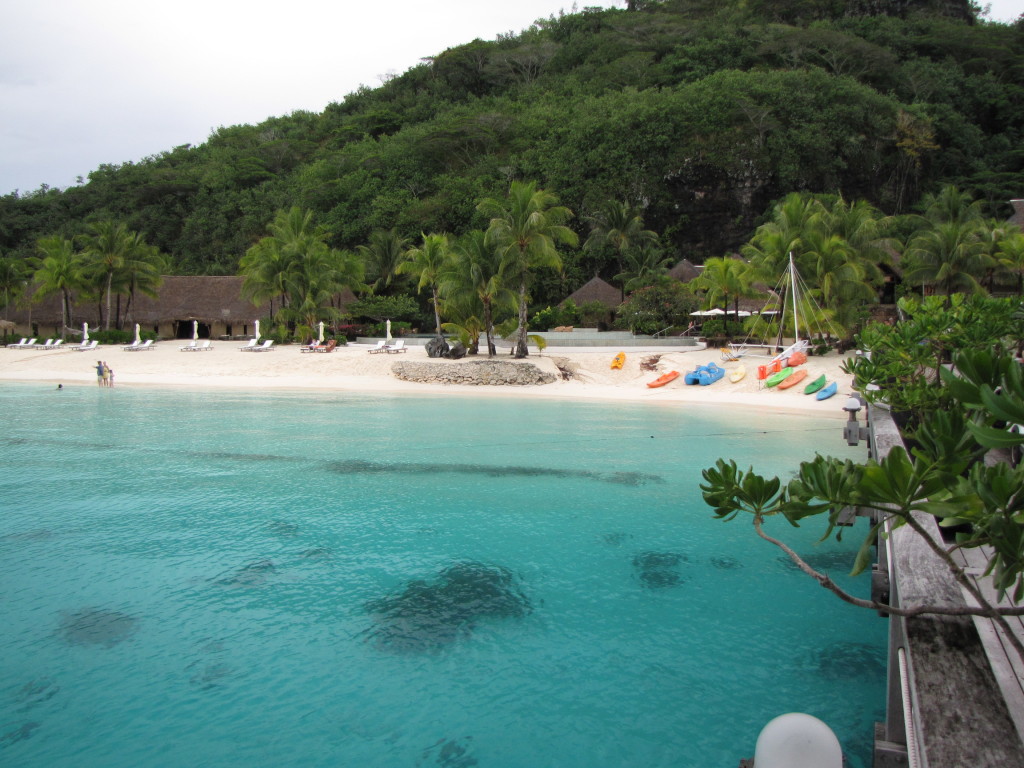 Bora Bora is one of the most beautiful islands we've ever seen! Clear emerald lagoon and white sand beach – such a perfect romantic setting!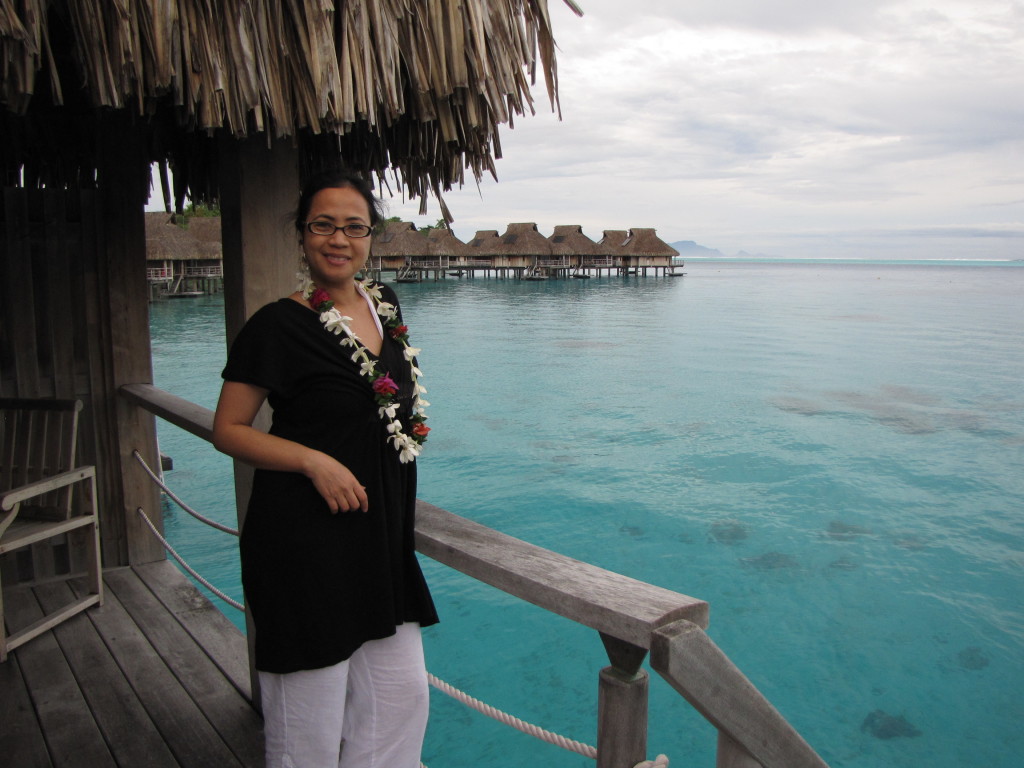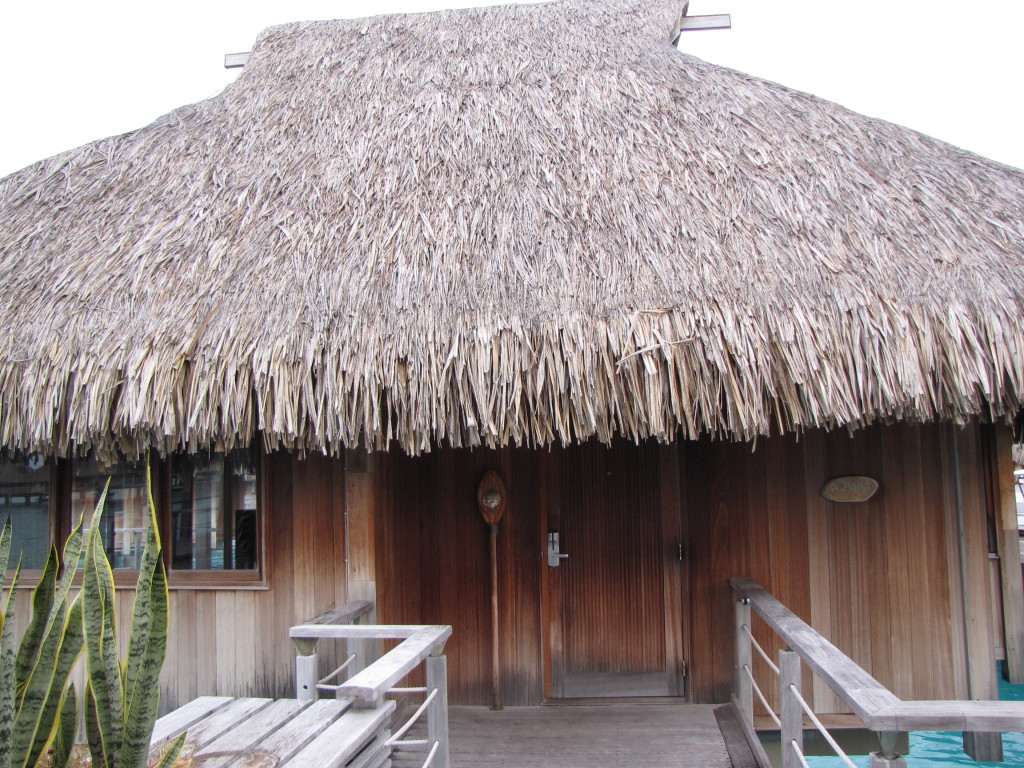 Our home for the next five days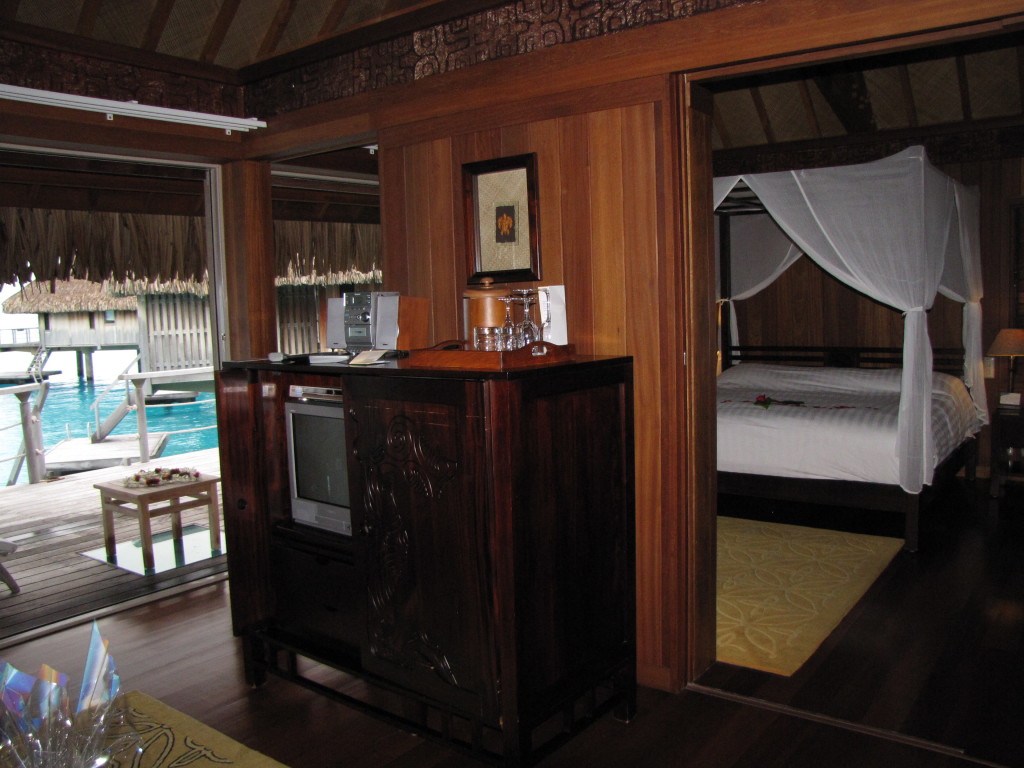 Inside our overwater villa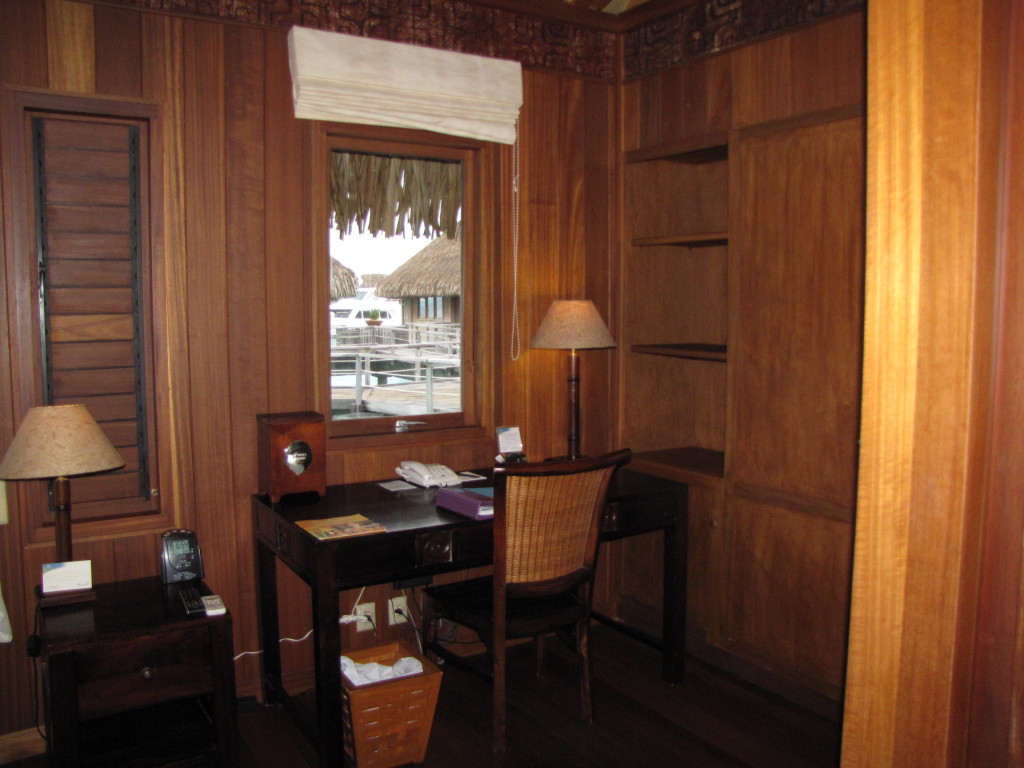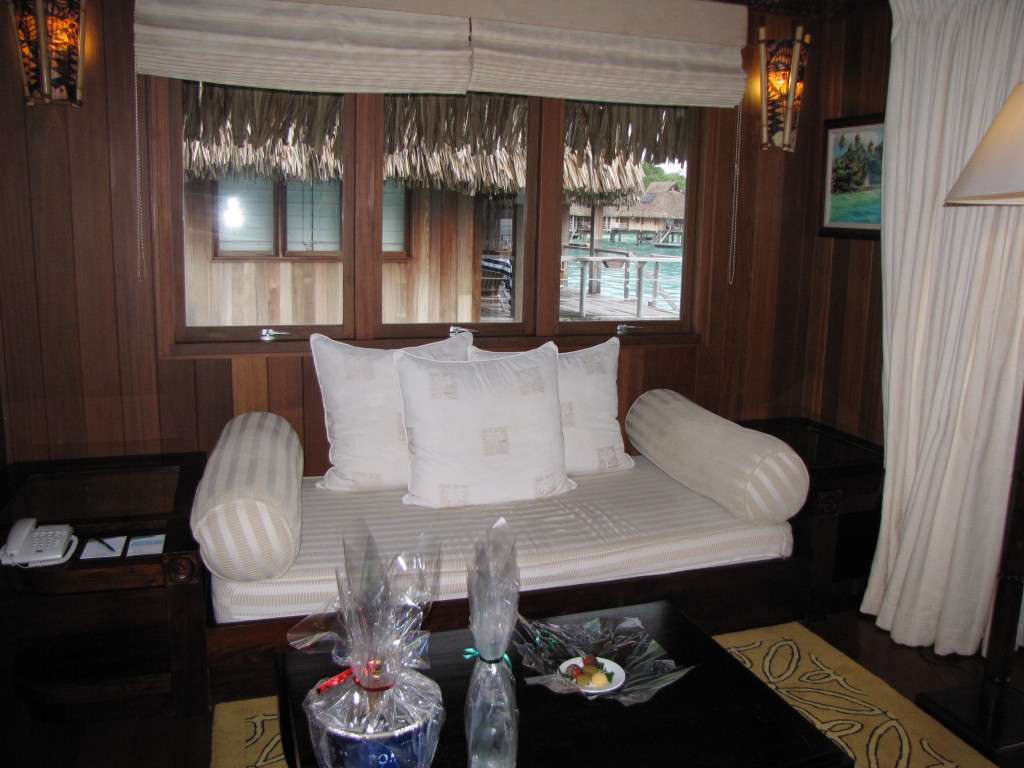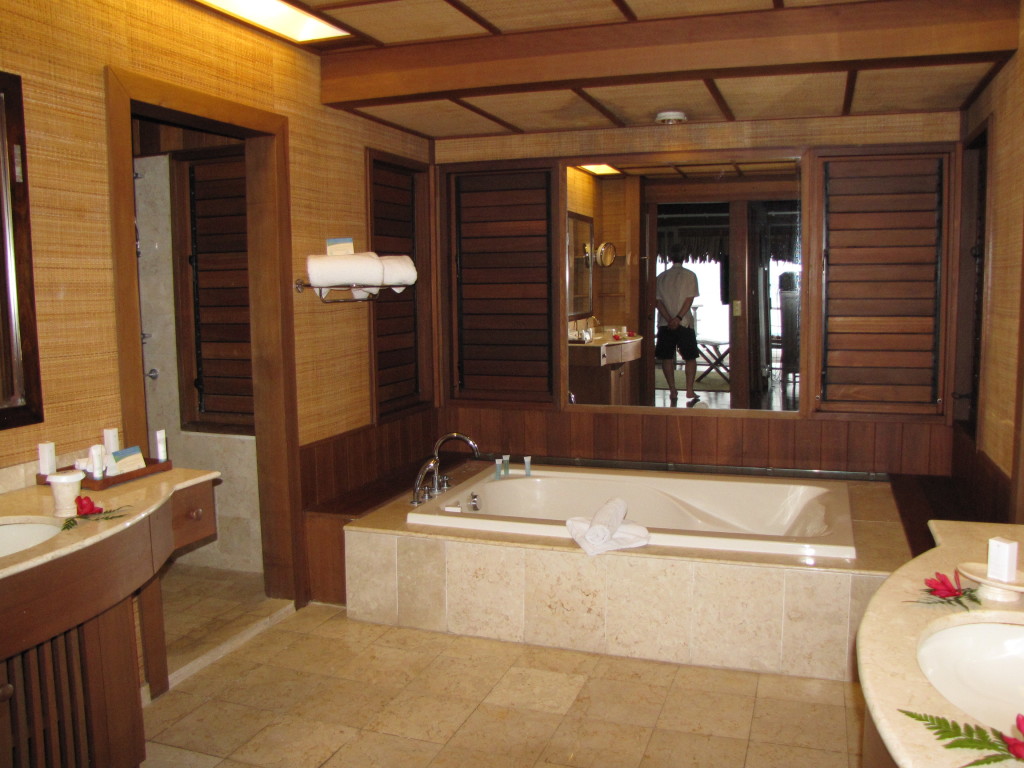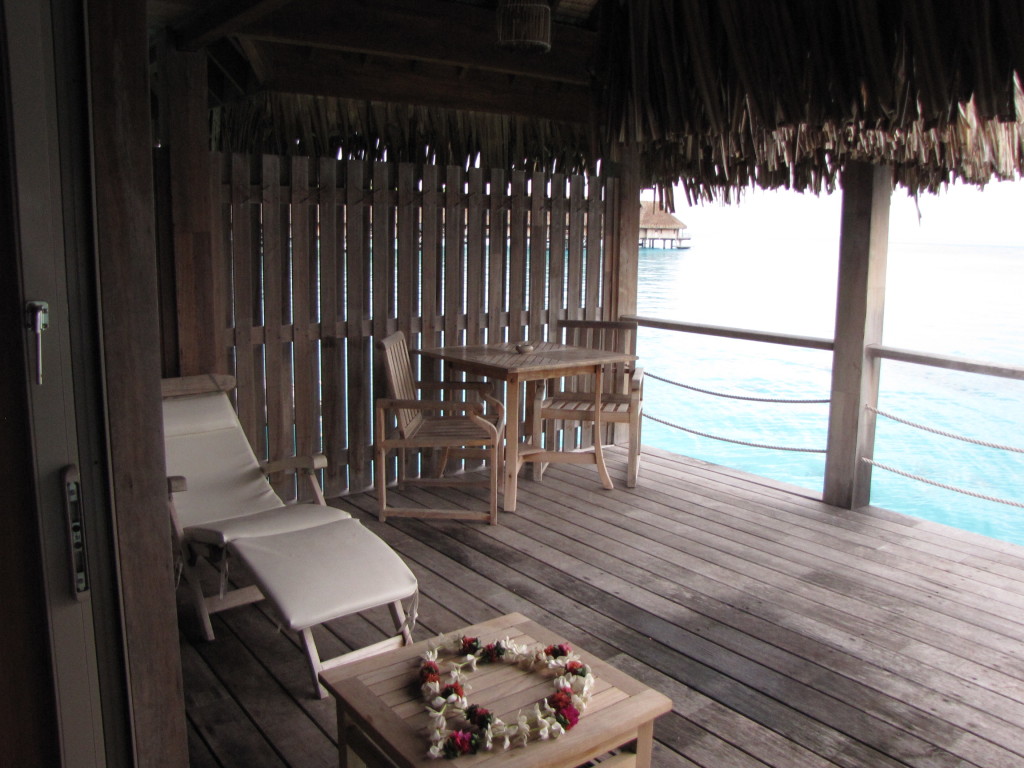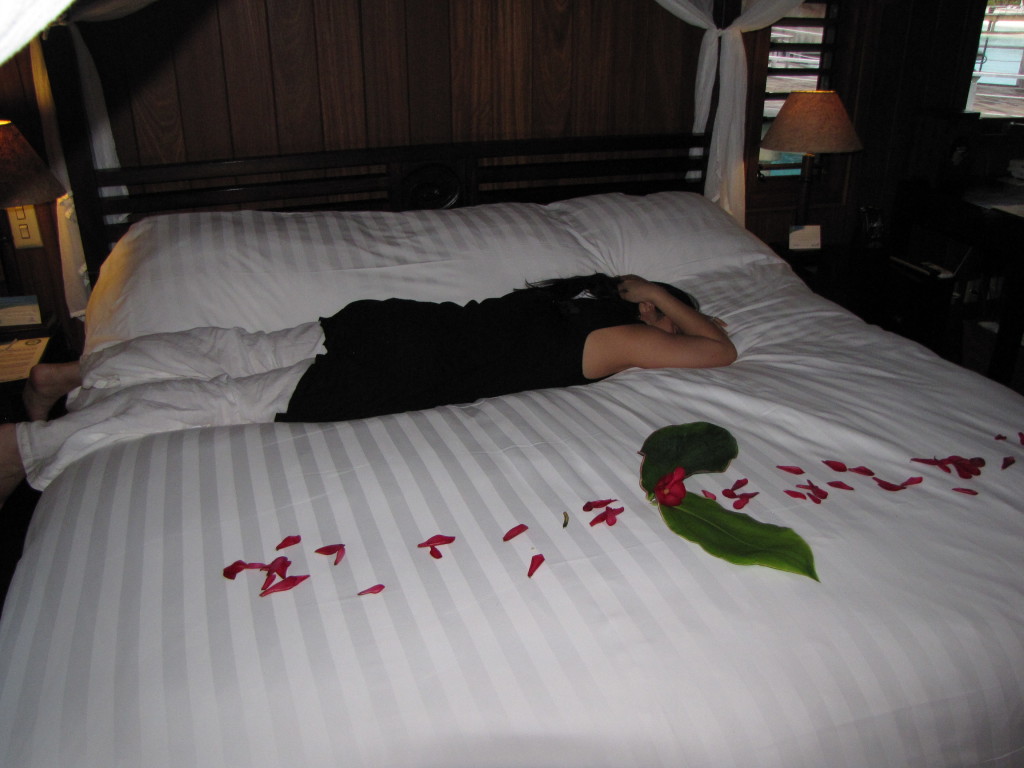 A little nap before dinner 😉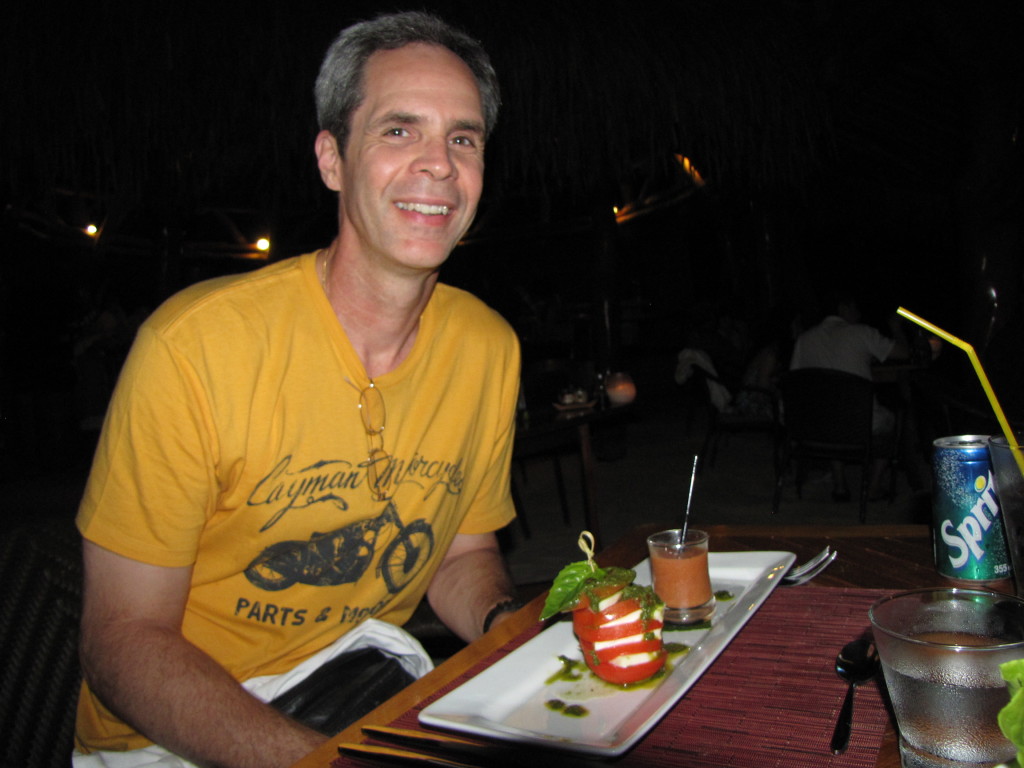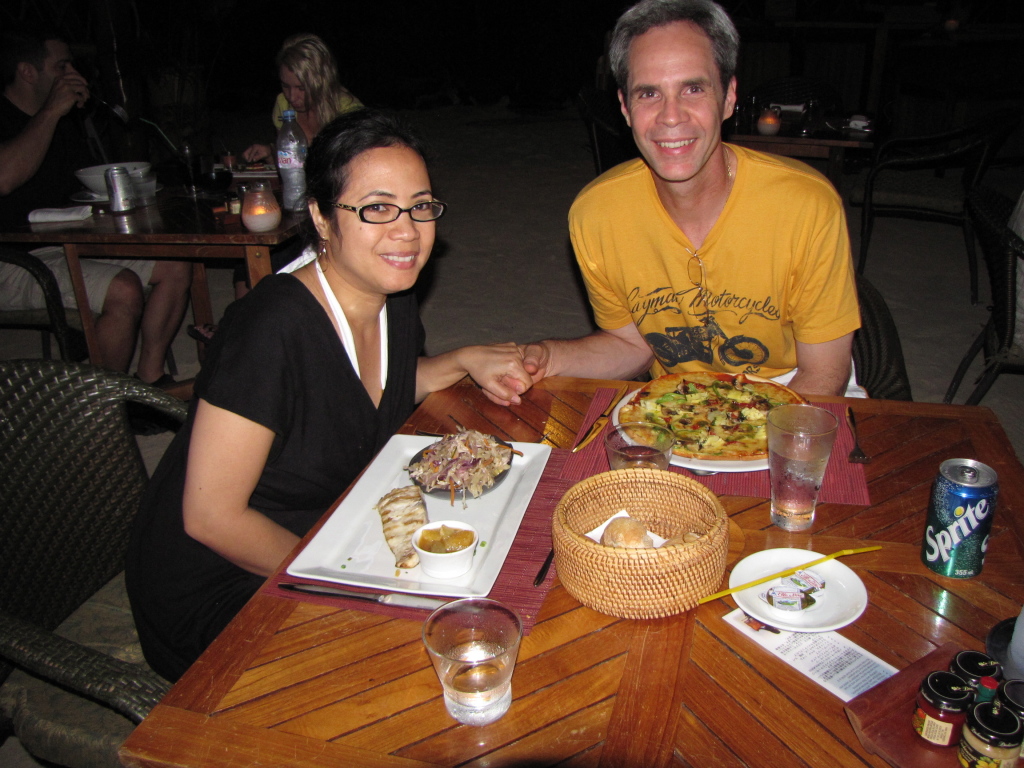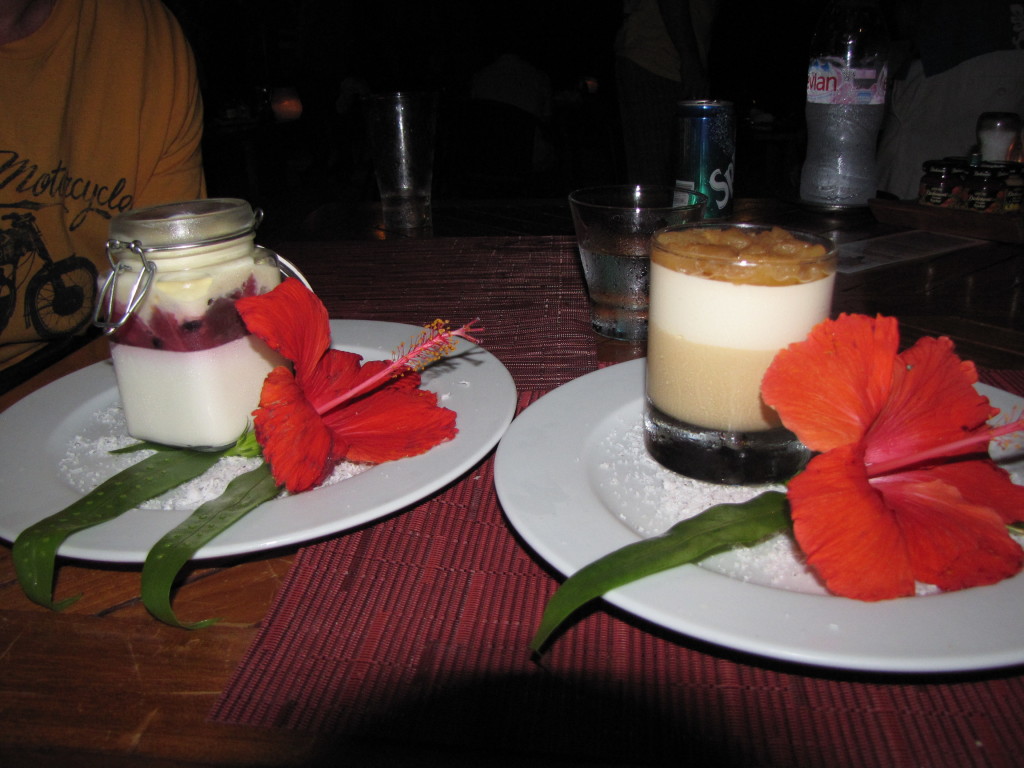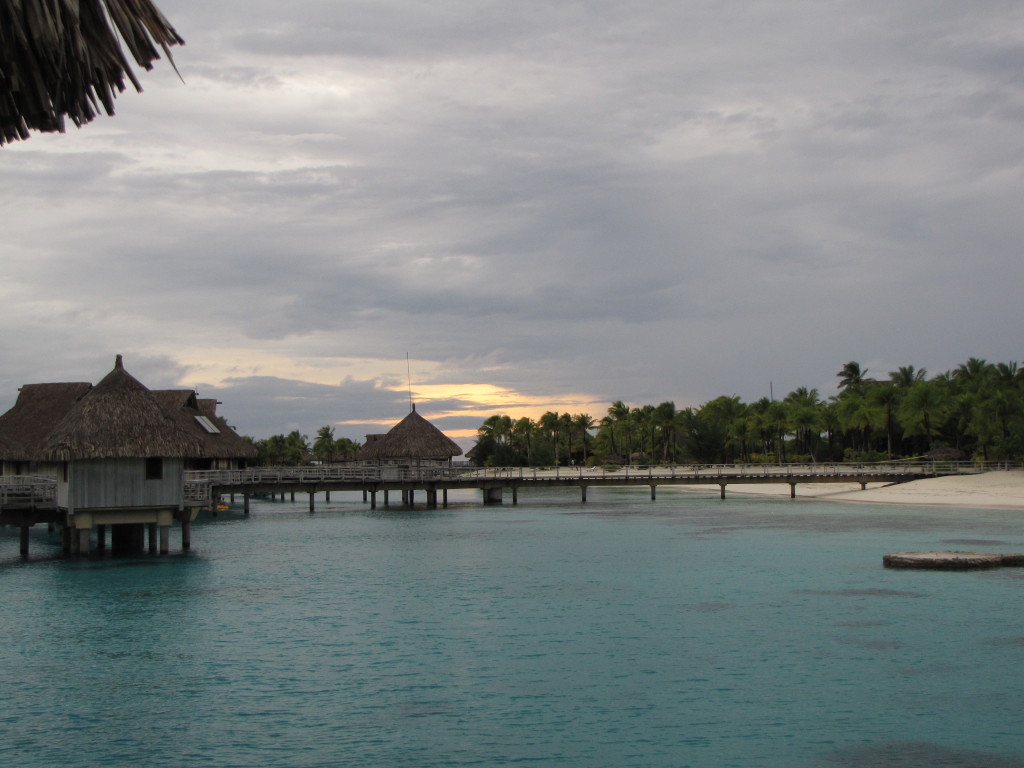 We couldn't wait to savor the panoramic views of this beautiful tropical island!
Have a beautiful day!
♥ Emms