Yes, it's been a while since I did an outfit post… Been busy with this thing called life. No complaints, just grateful and thankful for all our blessings.
Anyway, today I'm pairing a blouse with distressed jeans and heels to create an edgy look. I love the feminine details of the blouse – bows on sleeves and embellished heels!
It may be summer but the holes on my jeans will keep me cool on this hot day 😉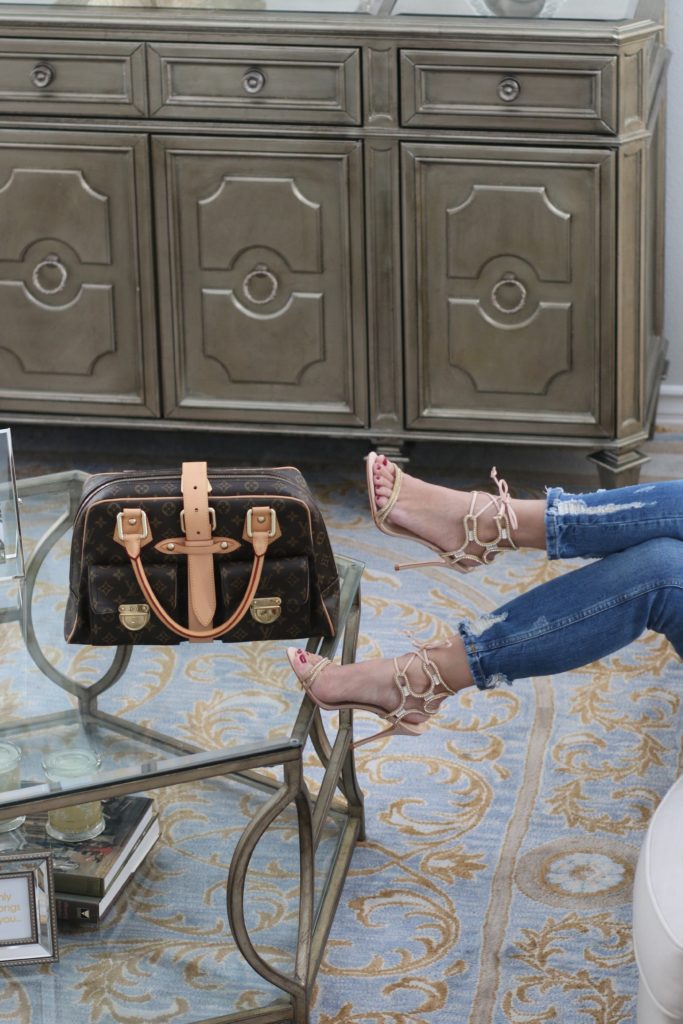 Jeans: Zara | Shoes: Schutz | Sunglasses: Prada | Bag: Louis Vuitton | Blouse: TJMaxx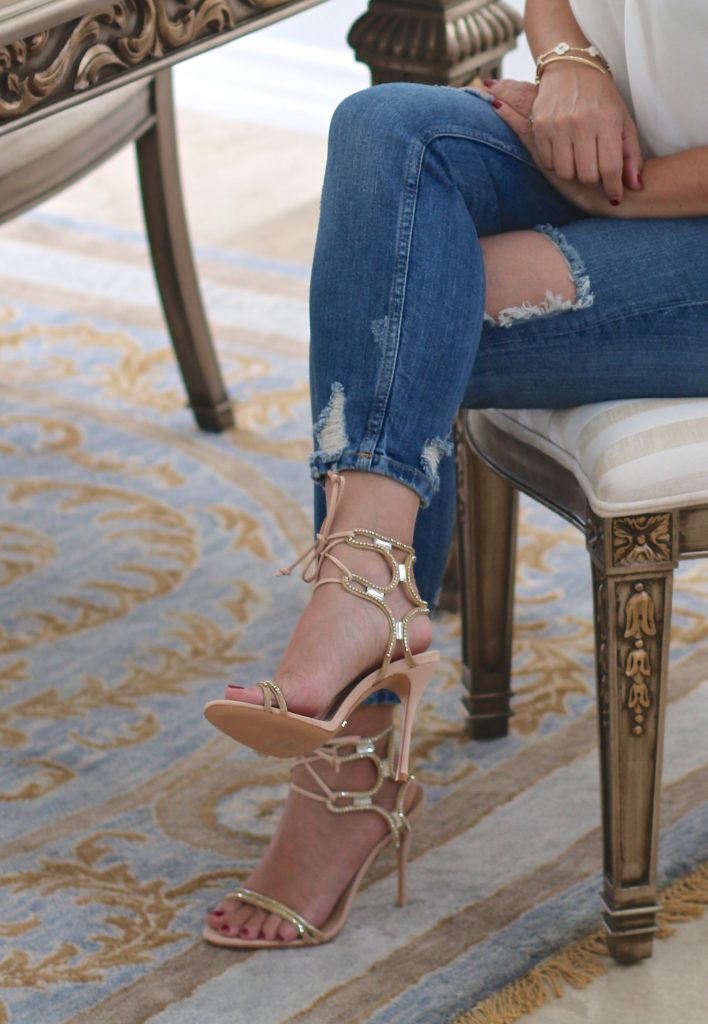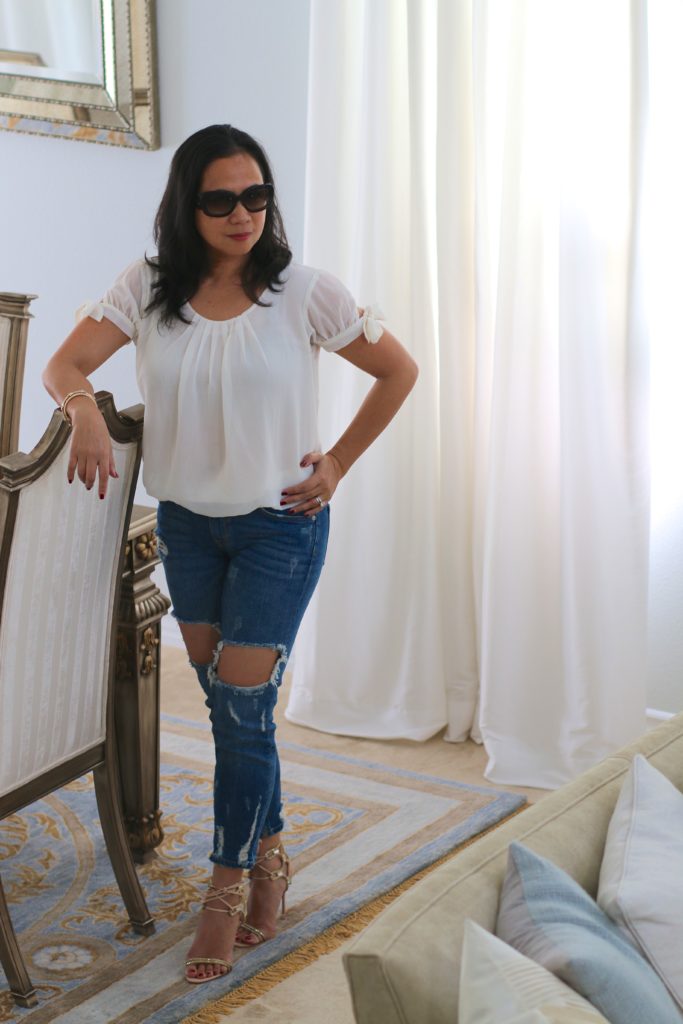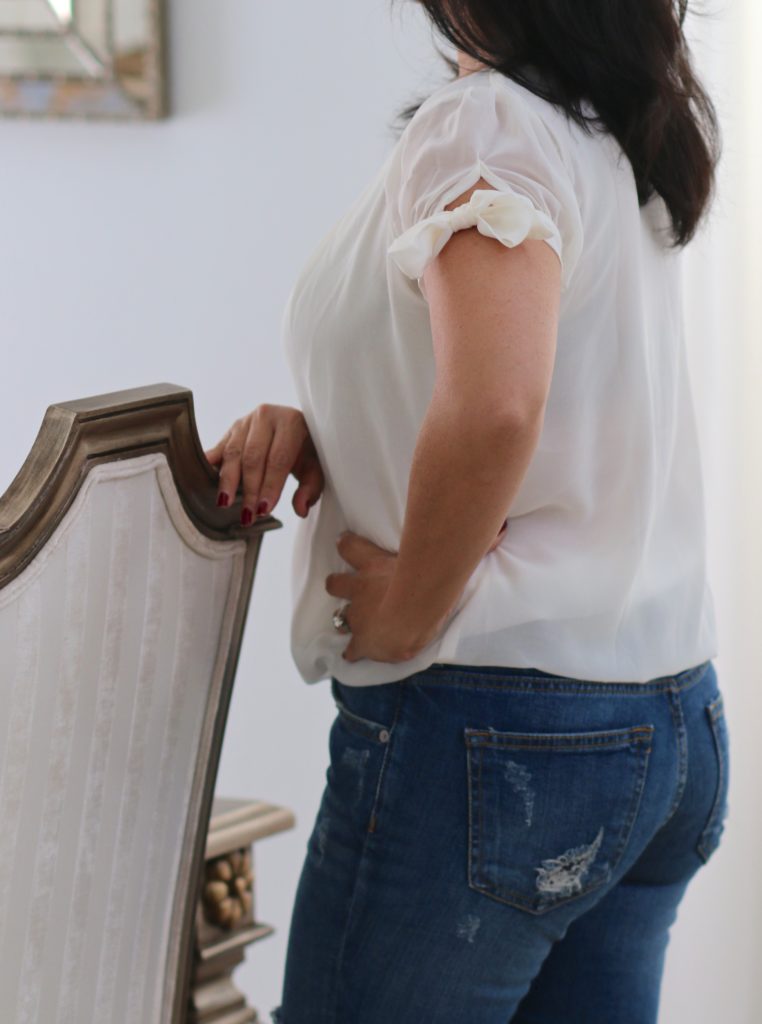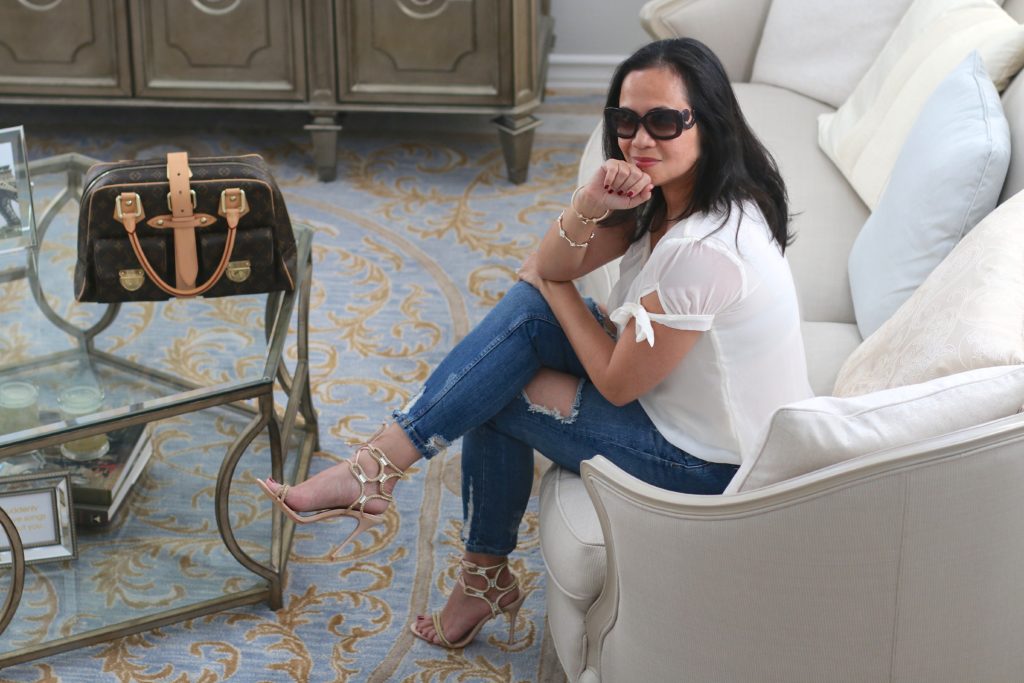 Stay cool!
♥ Emms