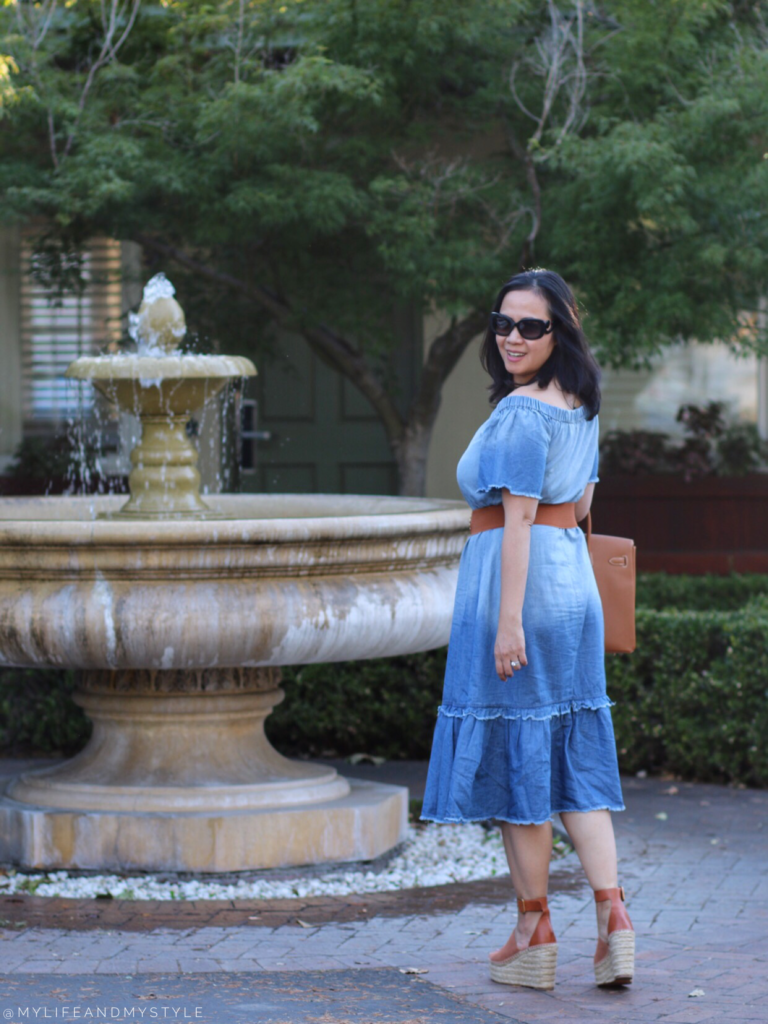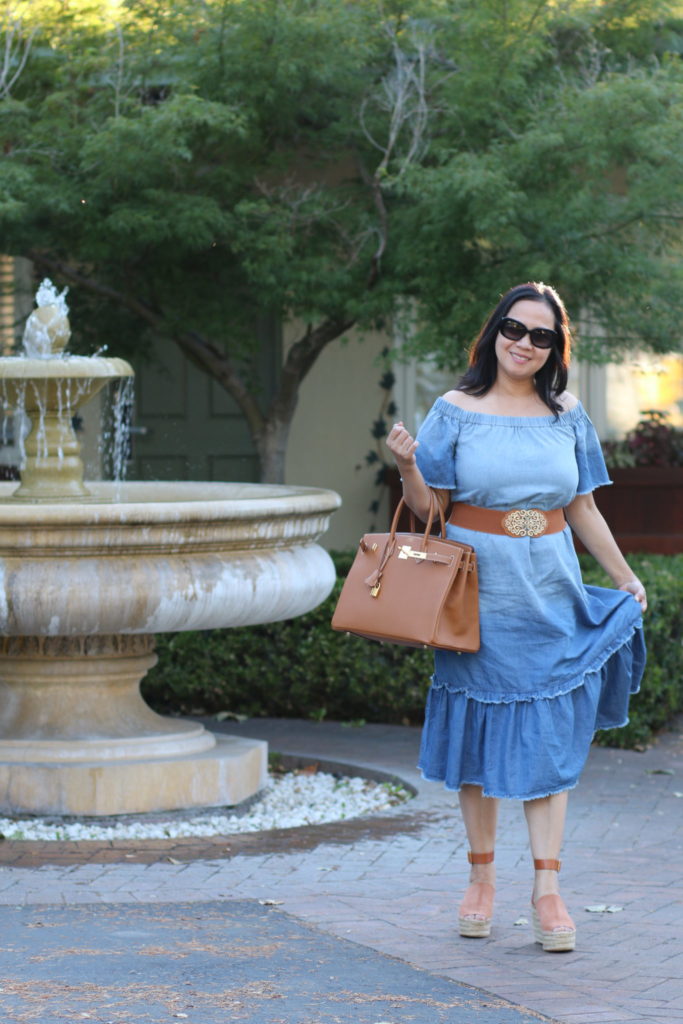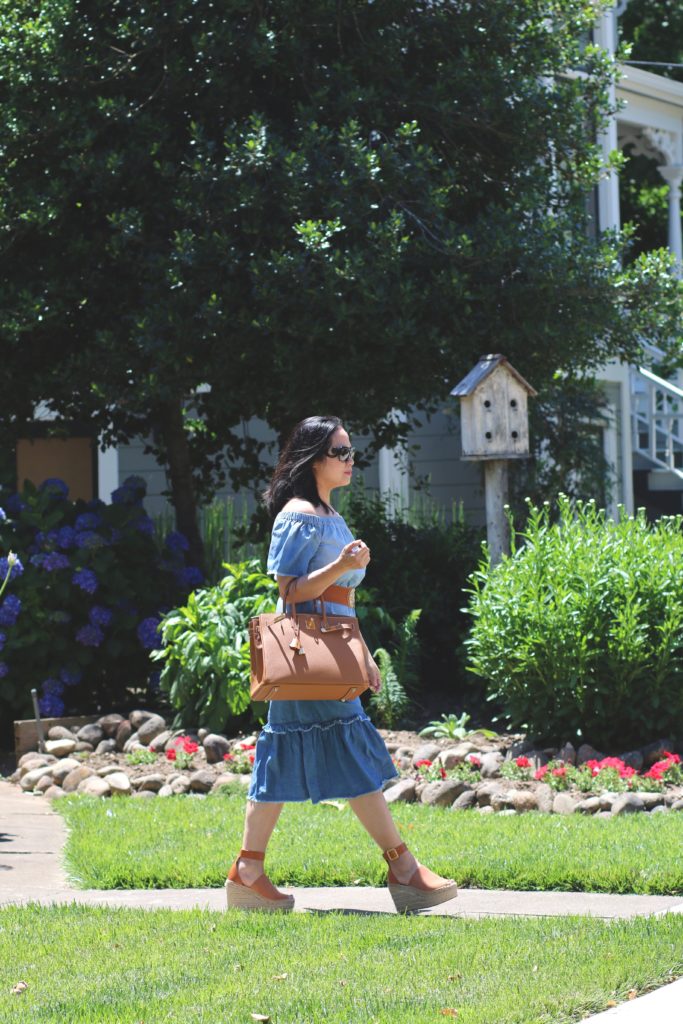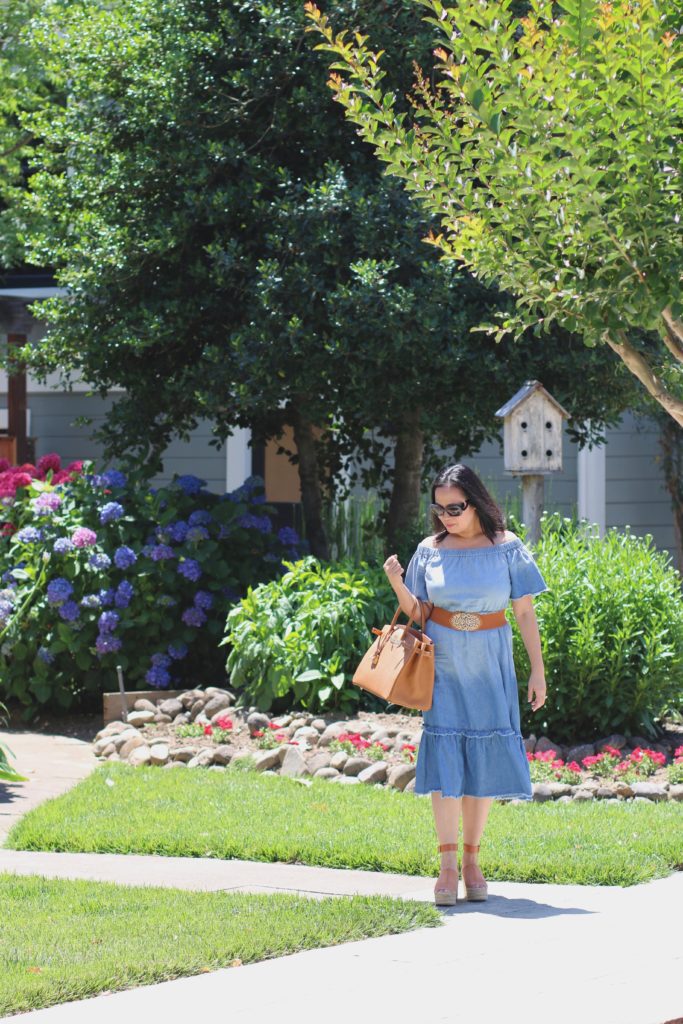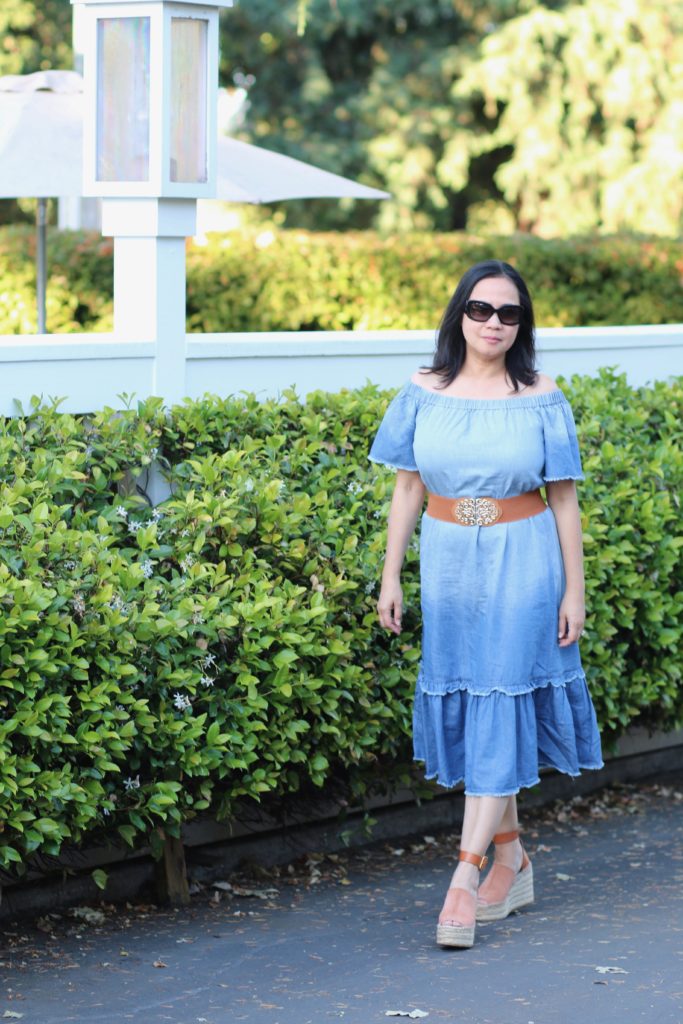 Happy 4th of July week! I wore this chambray dress with tan accessories on my recent road trip to Napa Valley. I picked this dress to wear on our 7-hour drive to St. Helena because it is a comfy one. I love a comfy dress on a hot and sunny day! By the way, it was a long drive hence the "not ironed dress look." Please excuse the creases 🙂
Since we were only there for 3 days to sight-see, spend time with my niece, and bring her back home from college for the summer, I packed (somewhat) light 😉
Chambray Dress with Tan Accessories
I picked my outfits for this trip based on my neutral colored accessories. I like tan and blue colors and I think it looks good paired together. And that's how my chambray dress with tan accessories was put together!
Our Mini Getaway
We enjoyed our mini getaway and had fun eating at different restaurants and sightseeing. Joe and I are not big wine drinkers so there was no wine tasting involved on this trip. However, we got to visit quite a few restaurants and a great burger eatery called Gotts Roadside 🙂 Great burgers and shakes!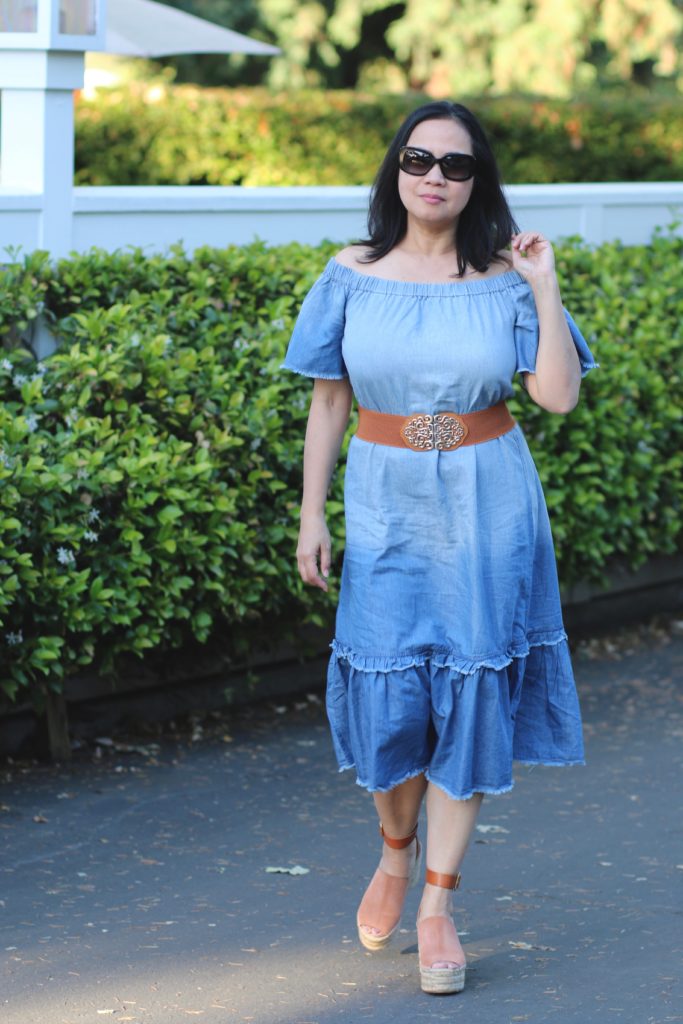 Bag: Hermès similar here and love this  | Shoes: Chloe (sold out) similar here and here | Sunglasses: Prada | Dress: AUW (old) similar here for $89 and love this | Belt: old similar here
Joe and I are looking forward to celebrating and spending the 4th of July with our family. What are your plans for the week? Happy 4th of July and enjoy your week!
Thanks for reading!
♥ Emmalyn
Photos by J♥E