We drove and arrived early in Florence to start our much-anticipated hiking day trip to Cinque Terre. This tour was one of the anticipated highlights of our Tuscany trip. It was a two-hour coach ride and along the way our tour guides told stories about Lucca, their funny personal experiences, and Michelangelo and his marble mountains of Carrara.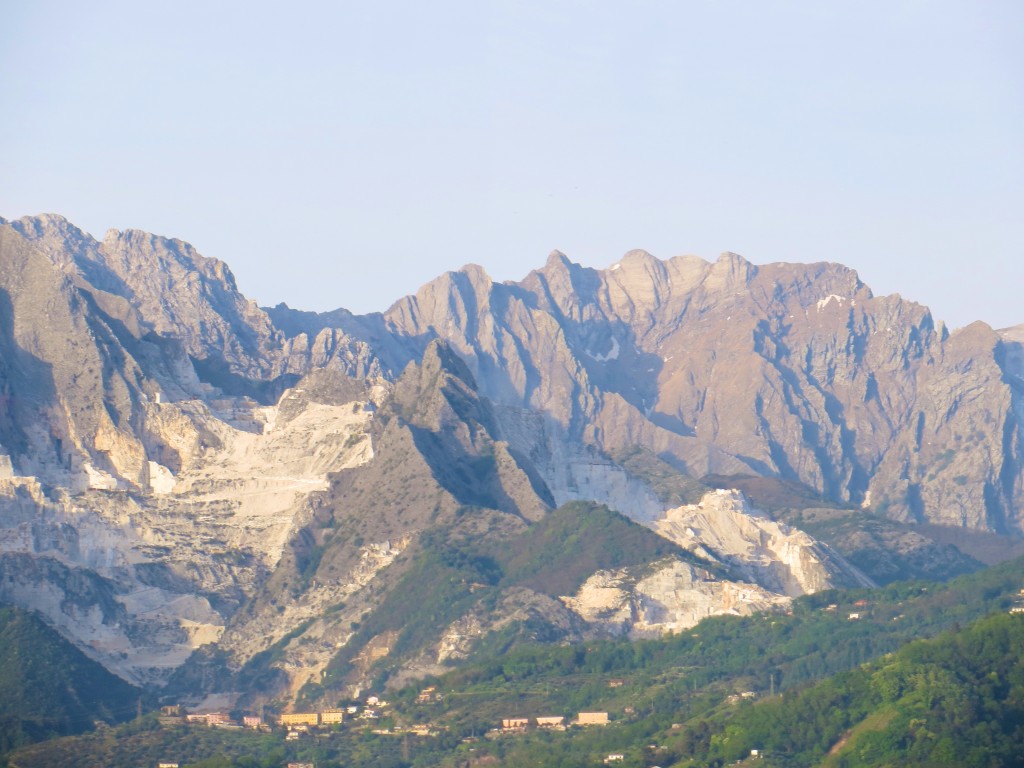 The marble mountains of Carrara and Carrara marble blocks – pictured below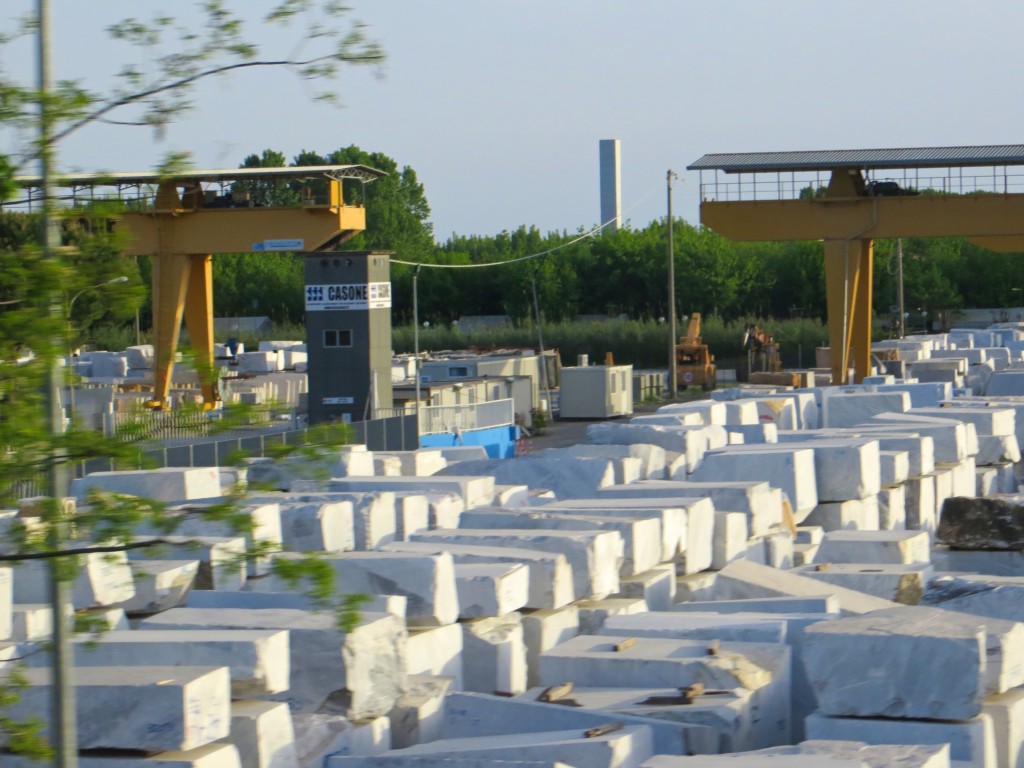 Our first peek of Cinque Terre.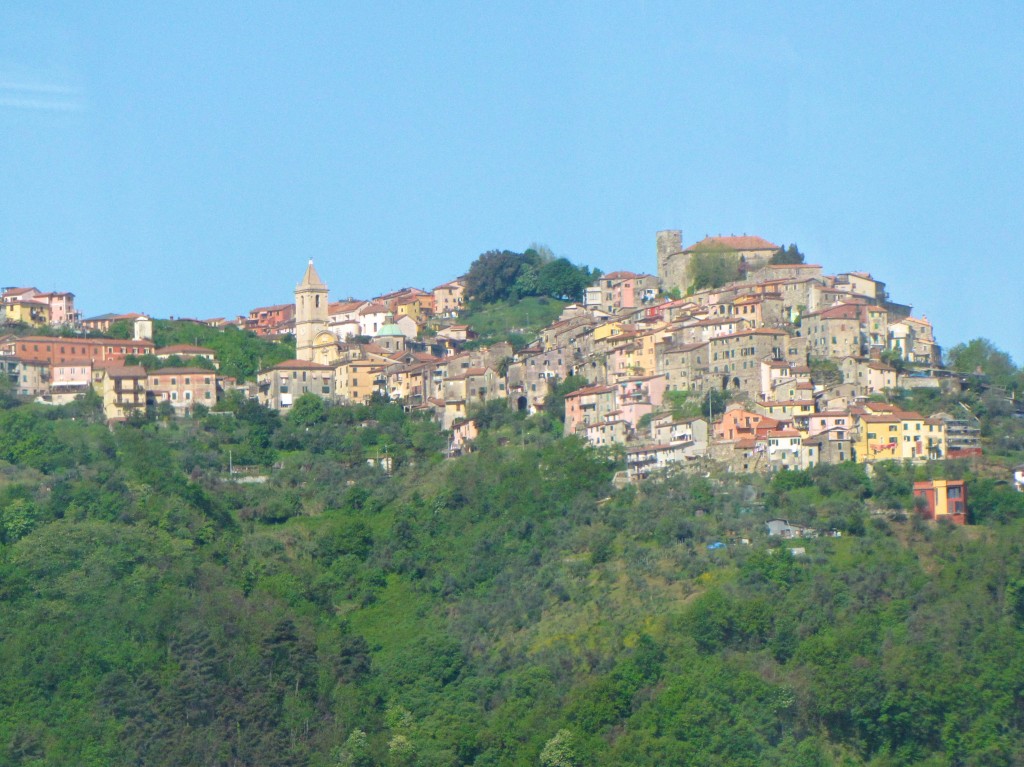 Here's a few facts we learned about this beautiful place. The Cinque Terre or "The Five Lands" is located on the Italian Riviera in the Liguria region of Italy, west of the city of La Spezia. "The Five Lands" comprises the five picturesque fishing villages of Riomaggiore, Manarola, Corniglia, Vernazza, and Monterosso al mare. The Cinque Terre is a  national park and Unesco Heritage site.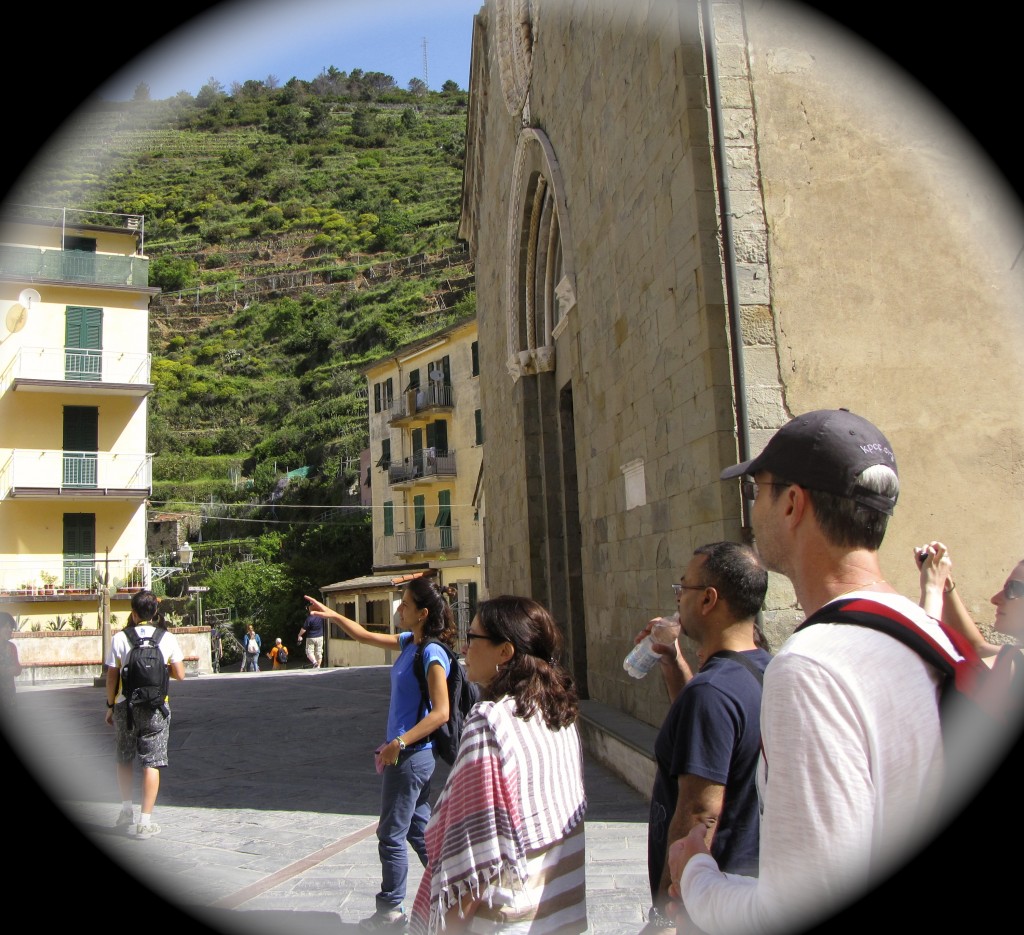 Getting ready to start our hiking adventure 🙂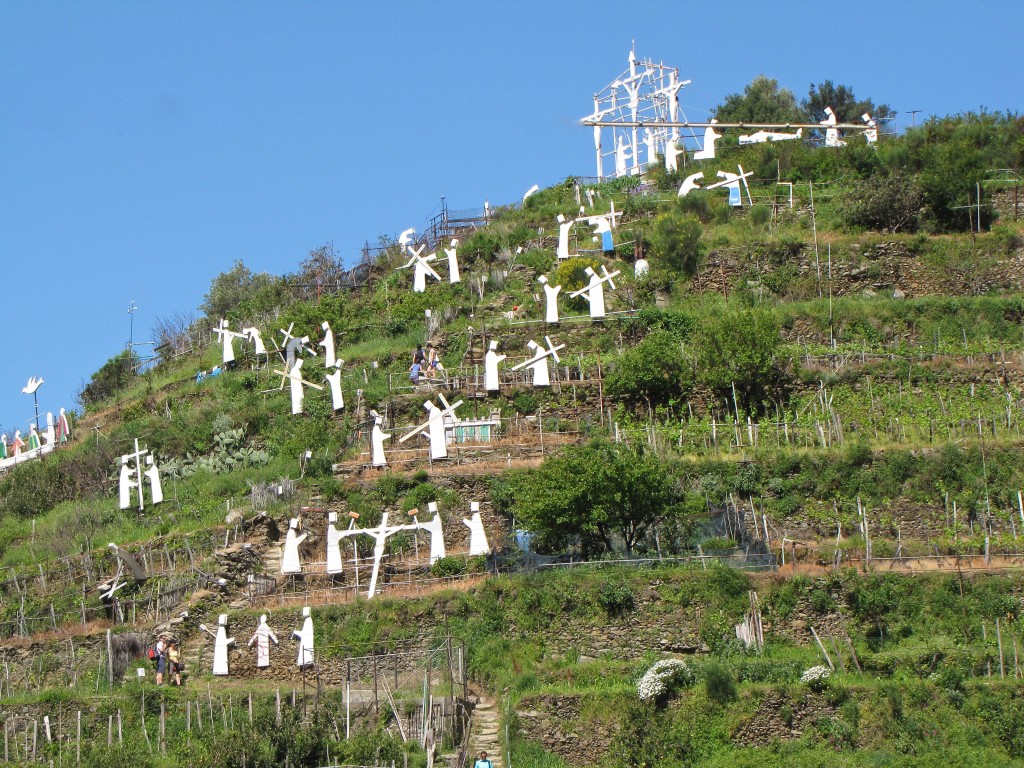 A hillside nativity in Manarola.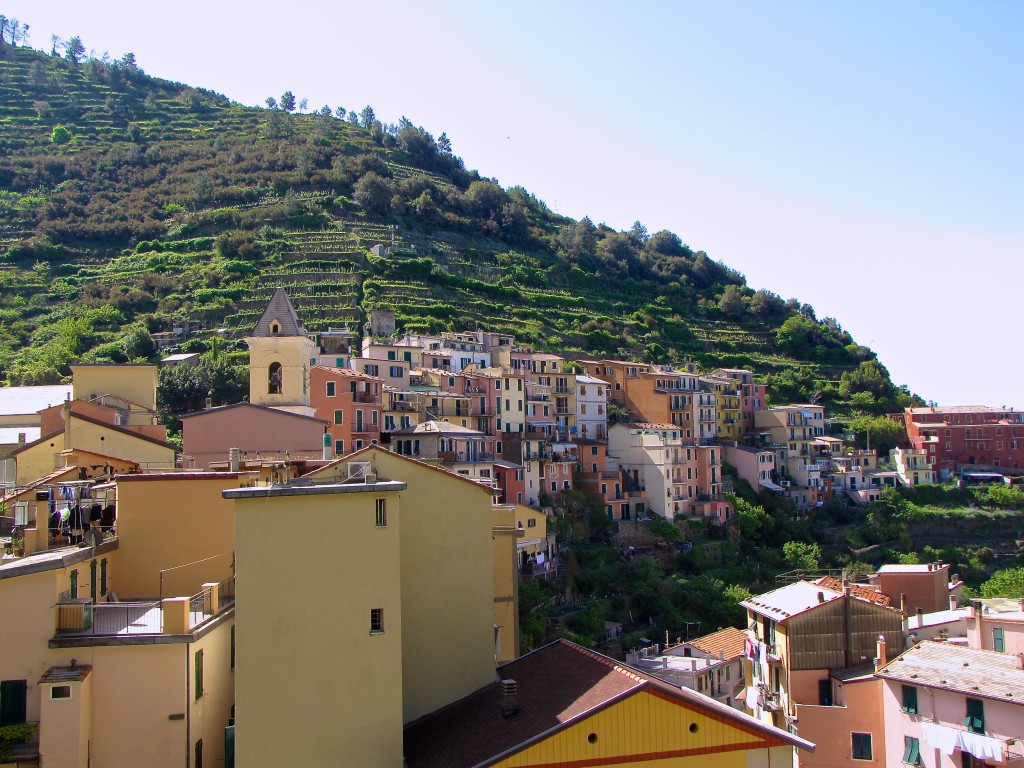 Pics from our hike up the trail to Corniglia.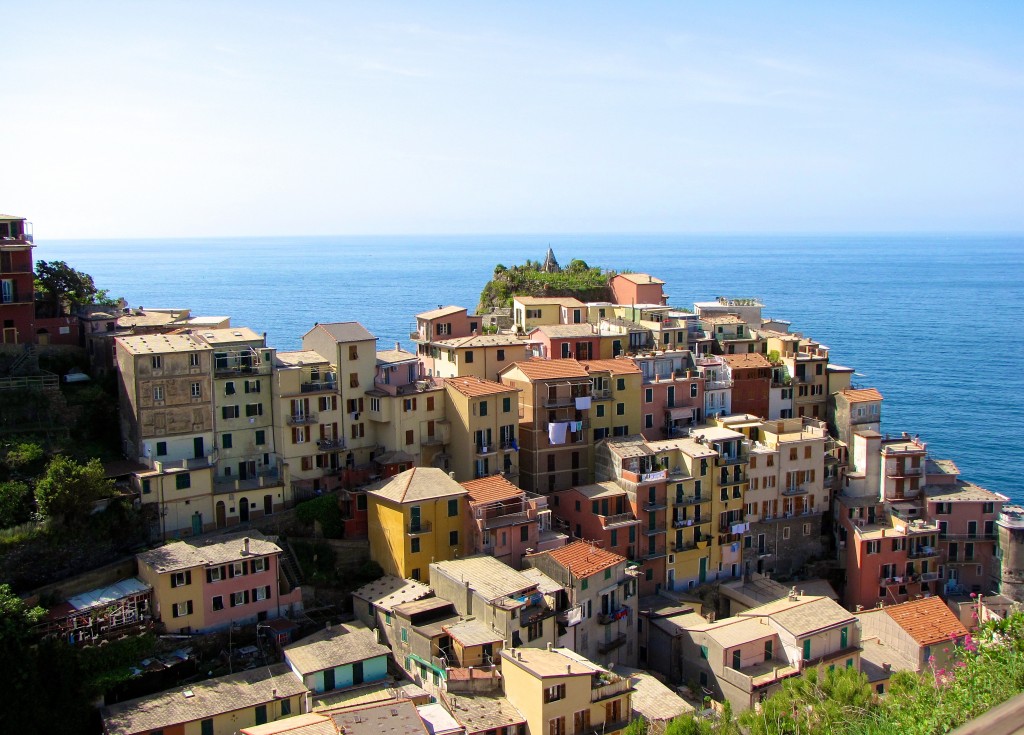 View of Manarola from the Corniglia hiking trail.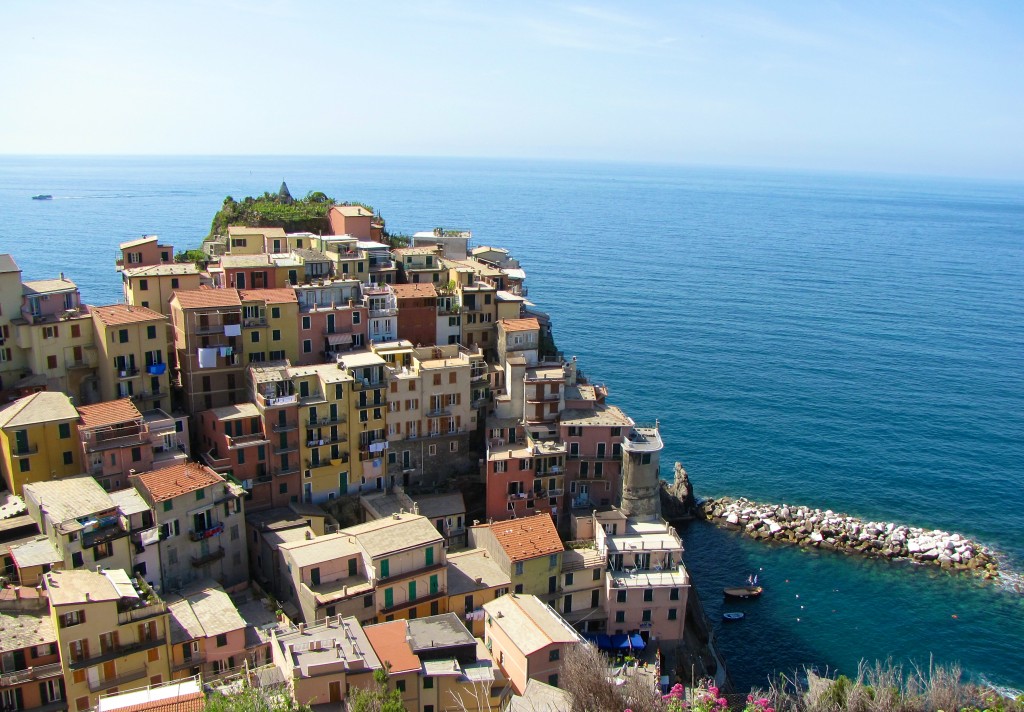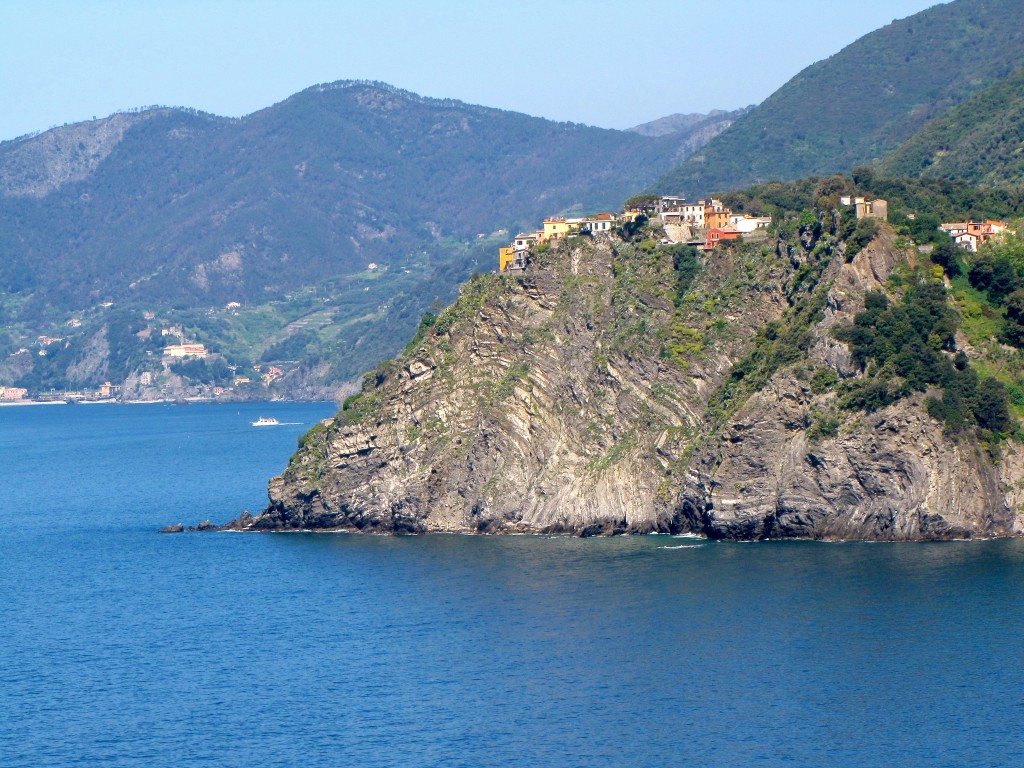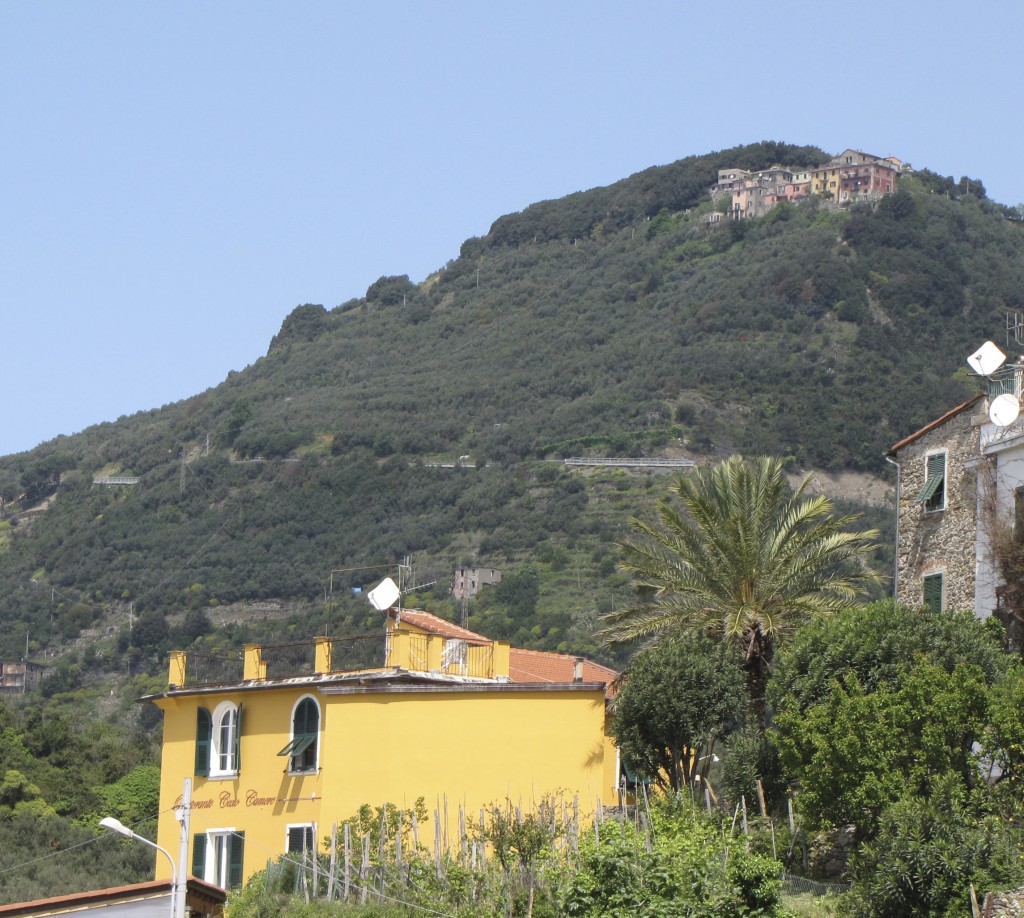 After our hike of about 400 zigzagged steps up to Corniglia, we had a delicious lunch at Ristorante Cecio.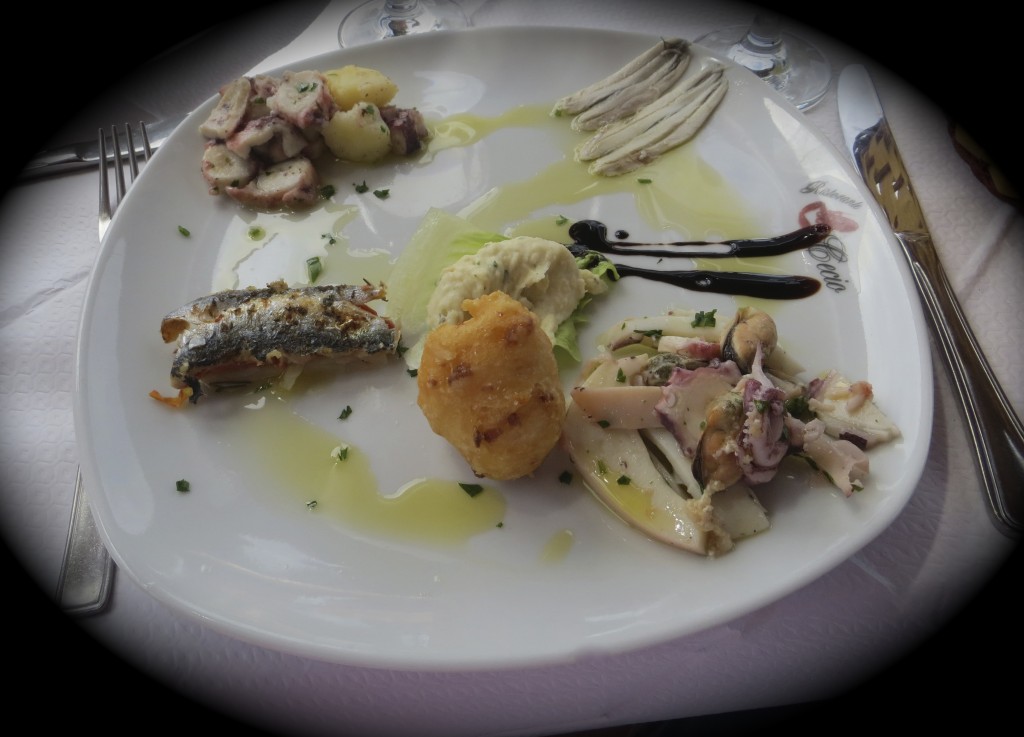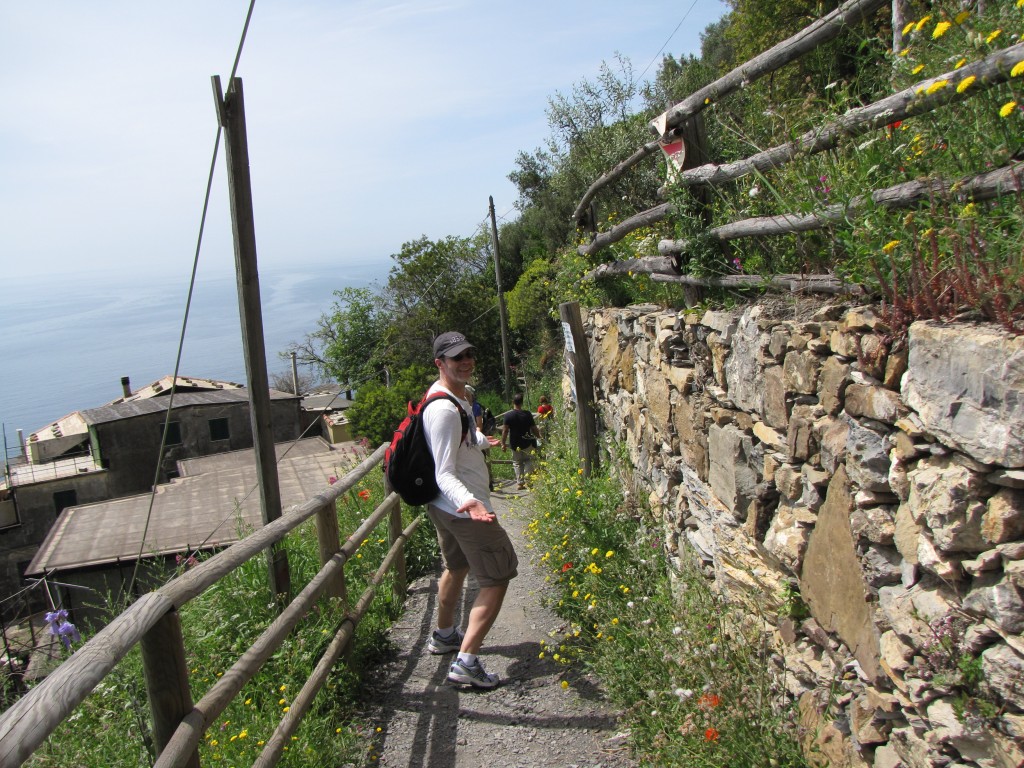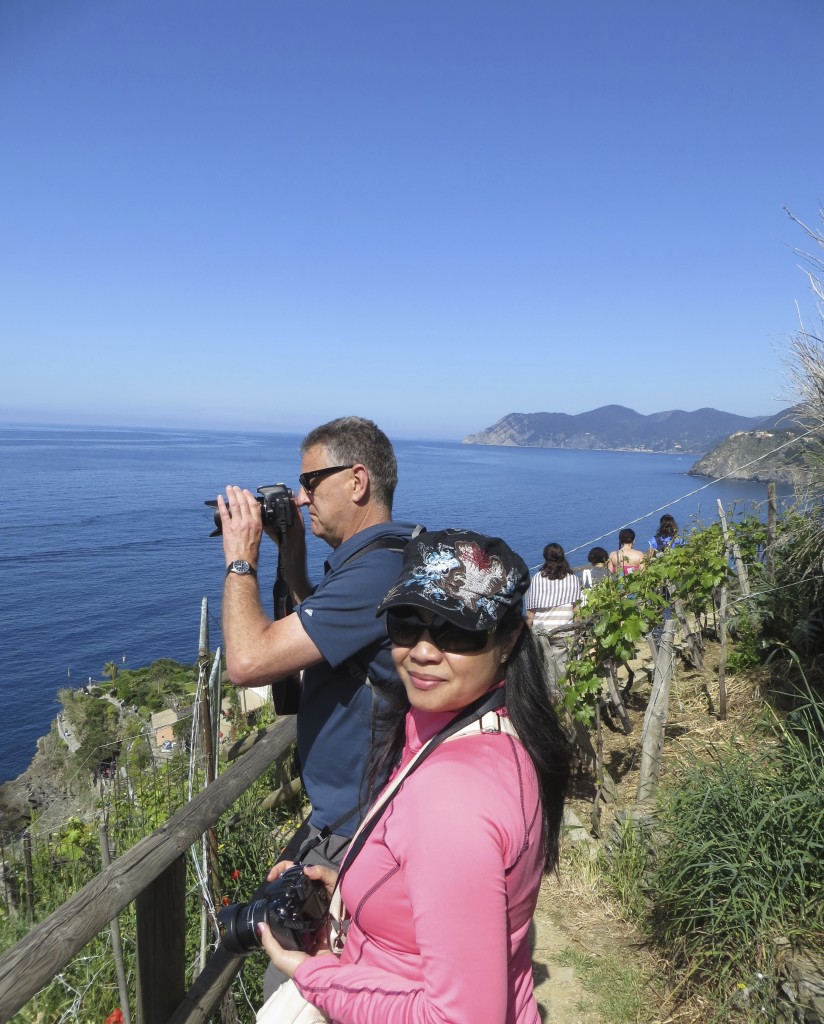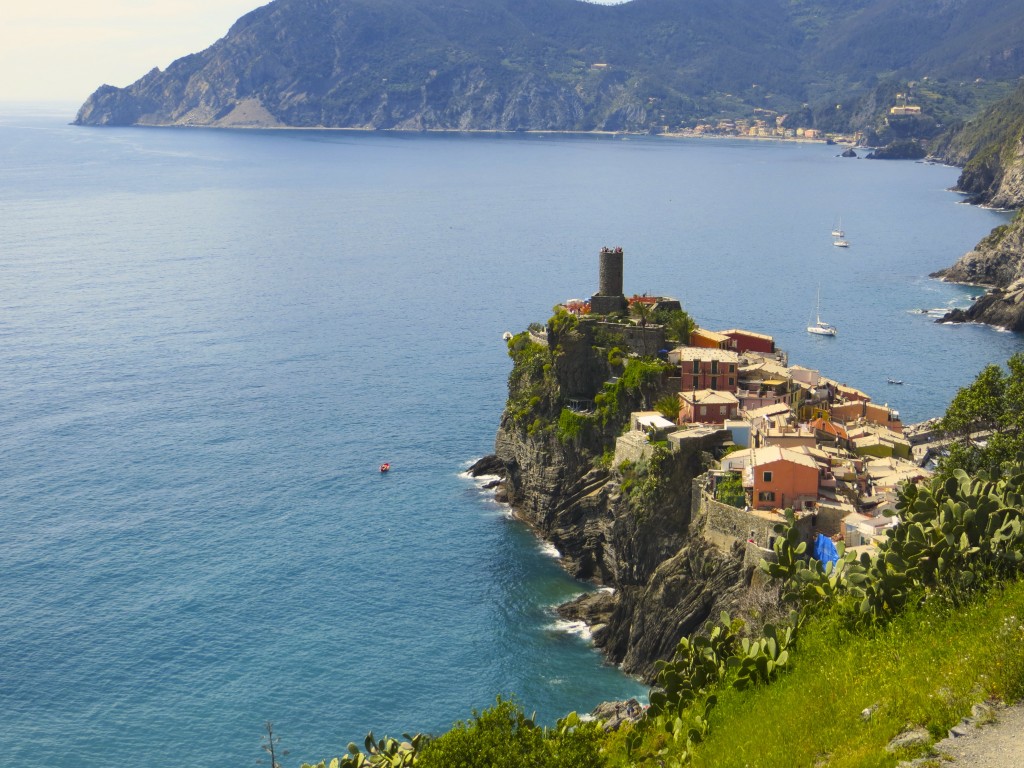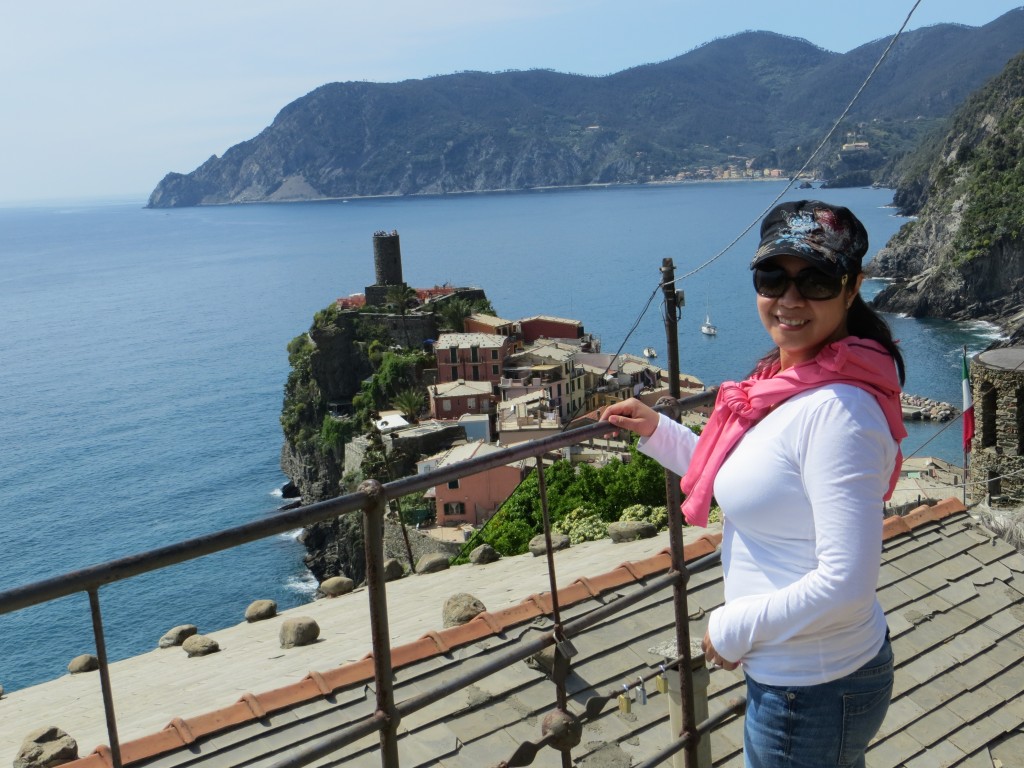 On our way to Vernazza, I sprained my ankle. And the sad part was the trail was flat! I thought I broke my ankle but it was just a sprain that that hurt like a … There goes the last 4 days of our vacation 🙁  – straight down the drain. I must admit, I shed a few tears.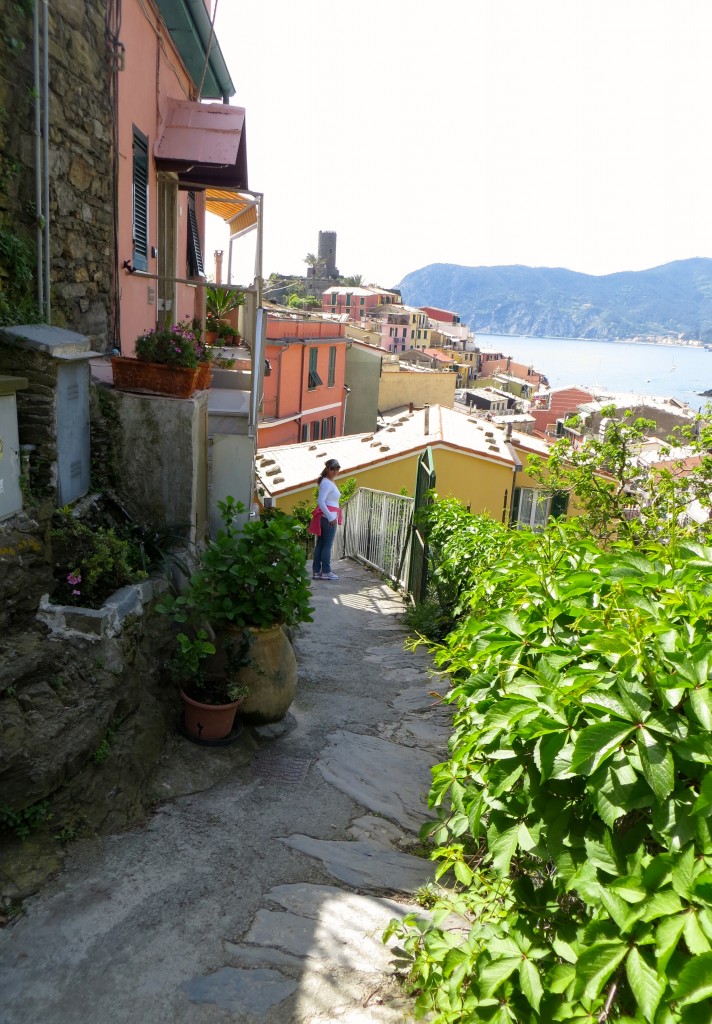 I made it! This photo was taken an hour later, after I wrapped my ankle with my scarf, rested for 20 minutes, and limped down the trail's last quarter of a mile. Hubby was so sweet, he offered to carry me for the remainder of the hike.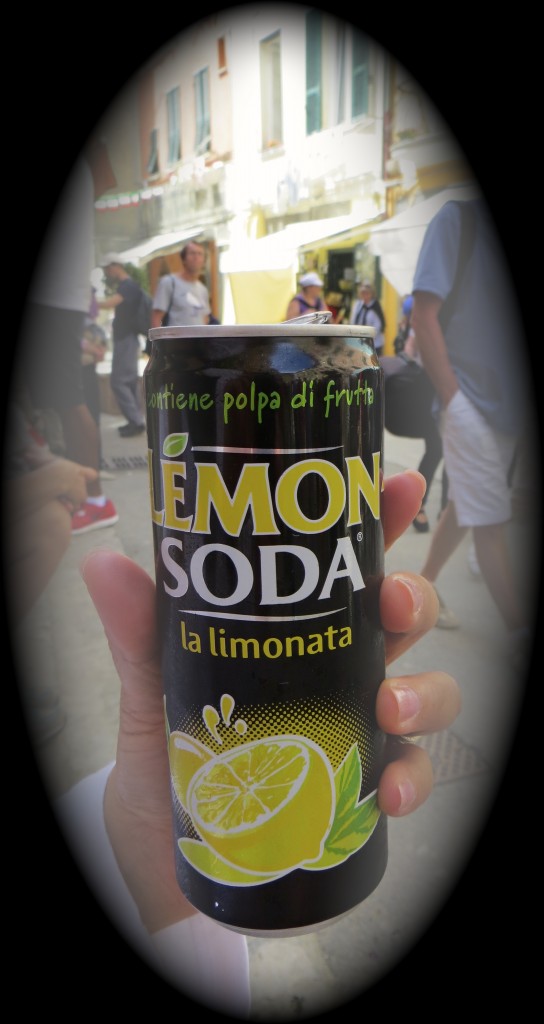 Joe's favorite Italian Soda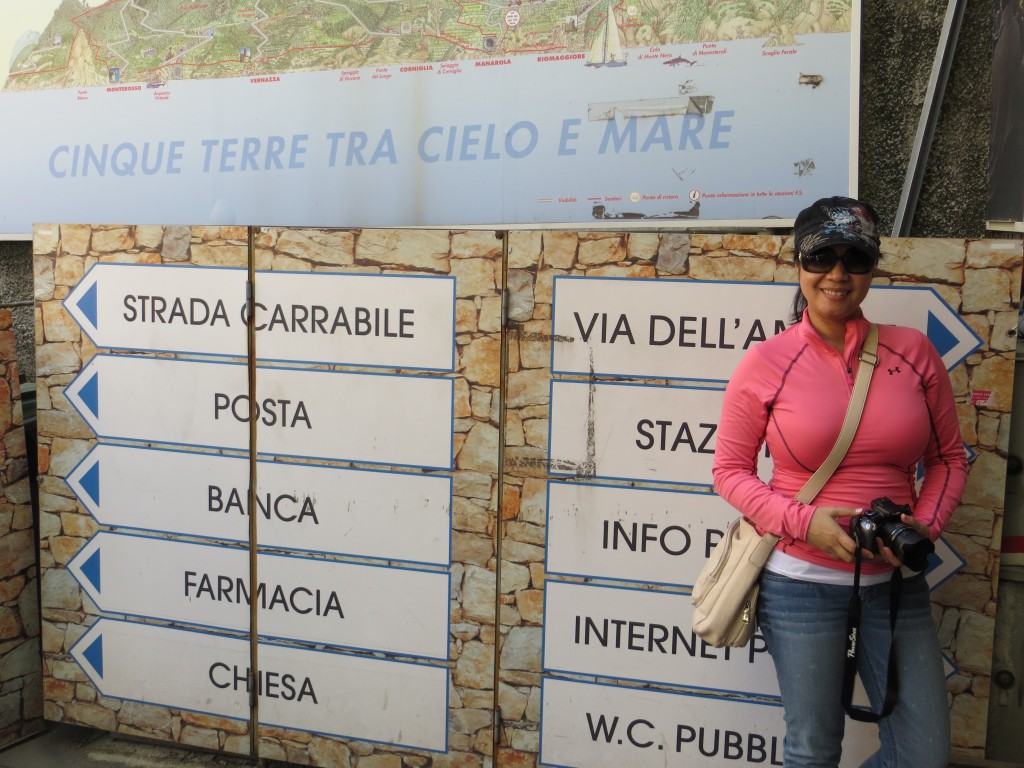 On our way for a short train ride to Monterosso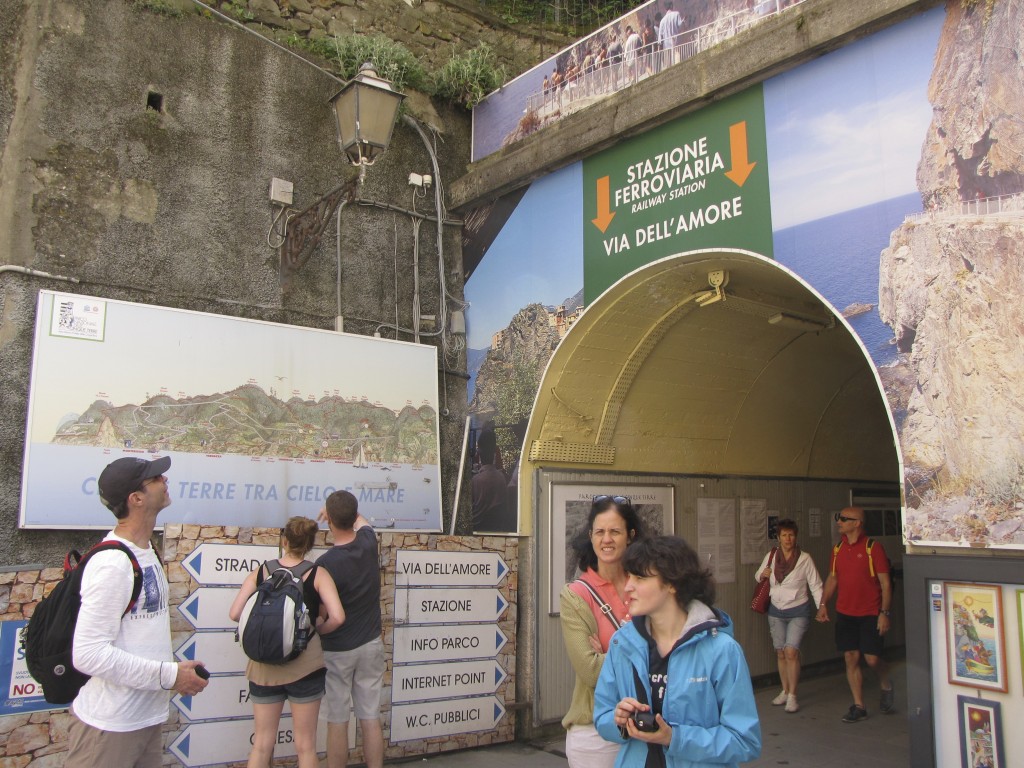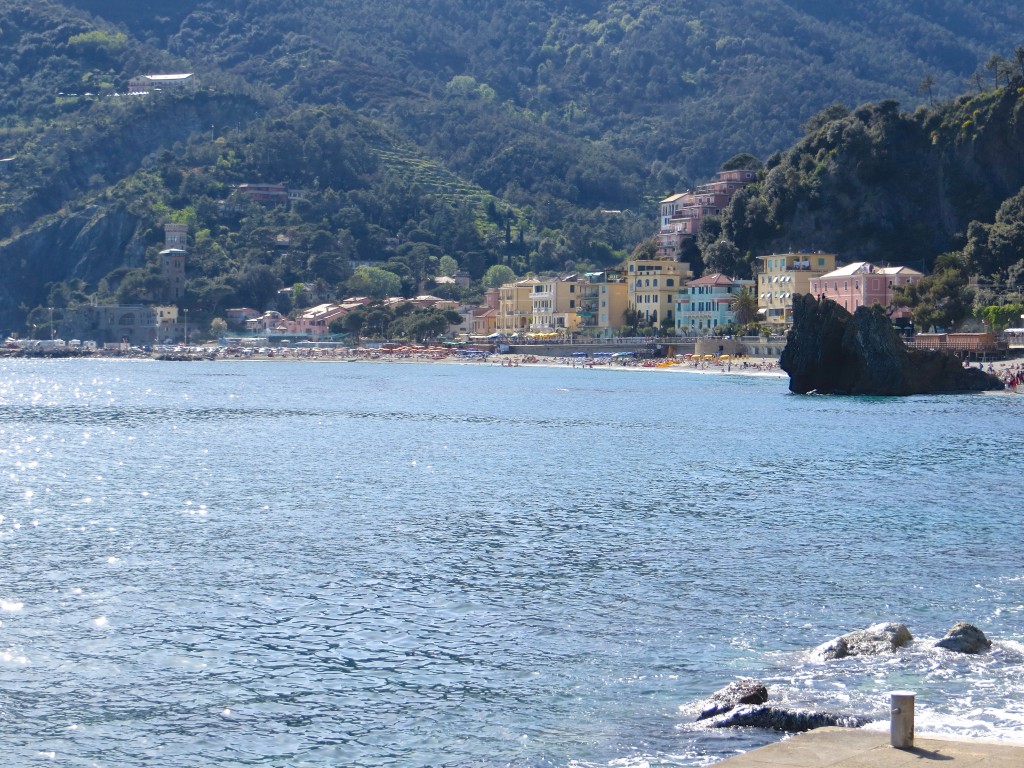 Monterosso al Mare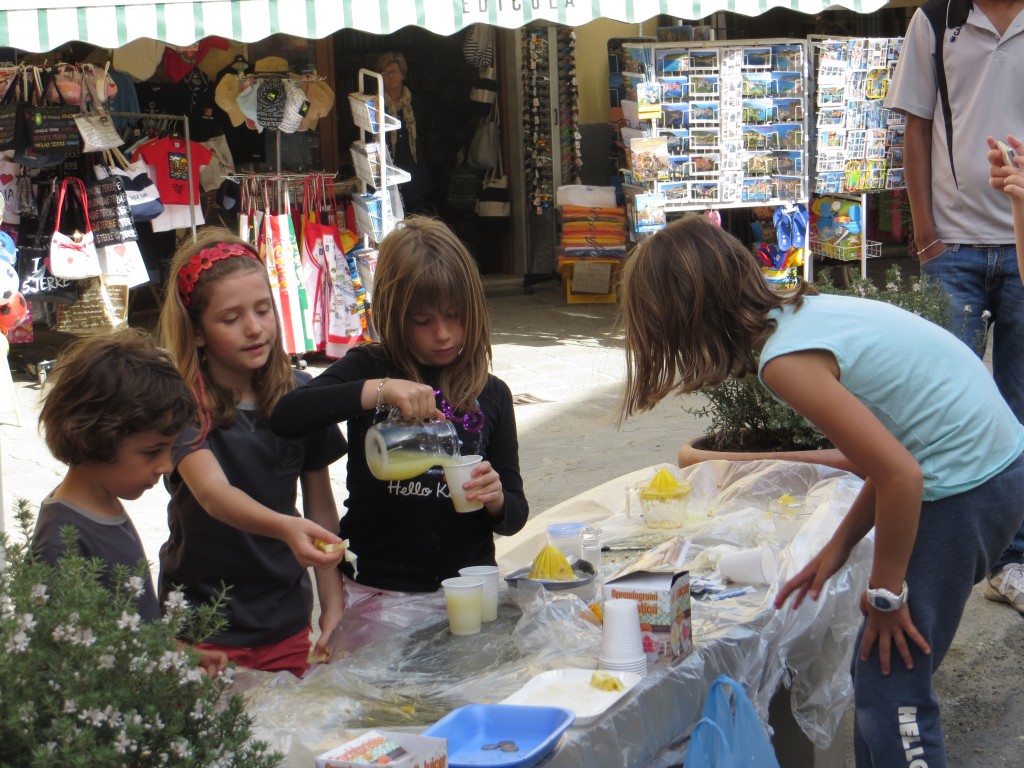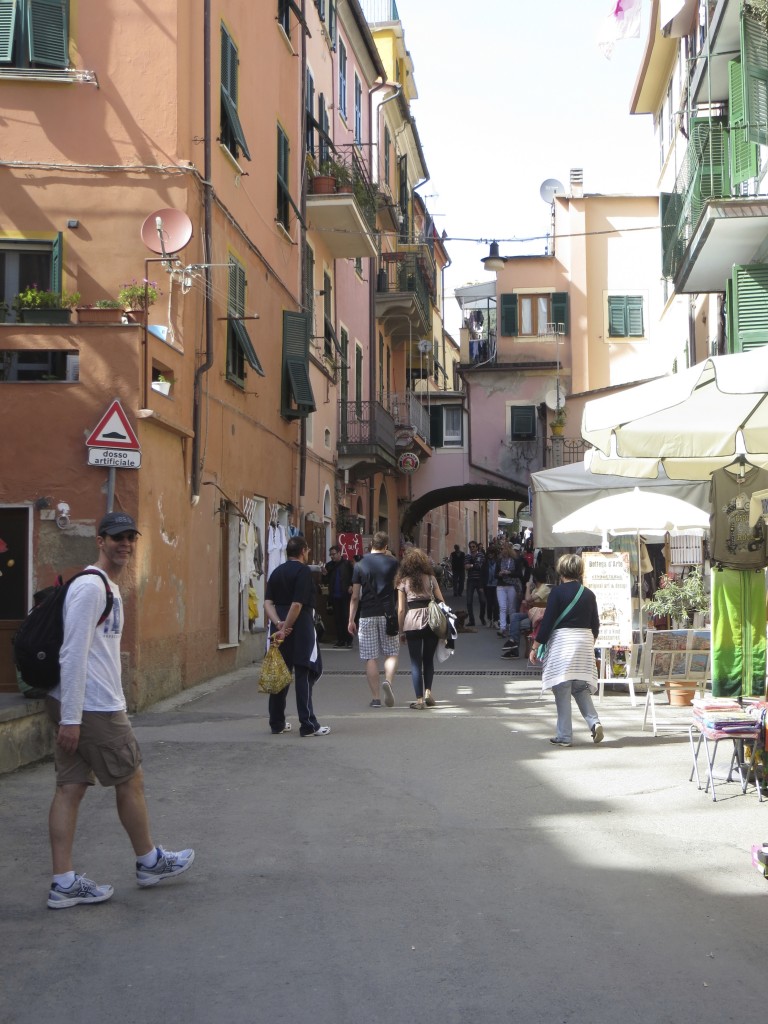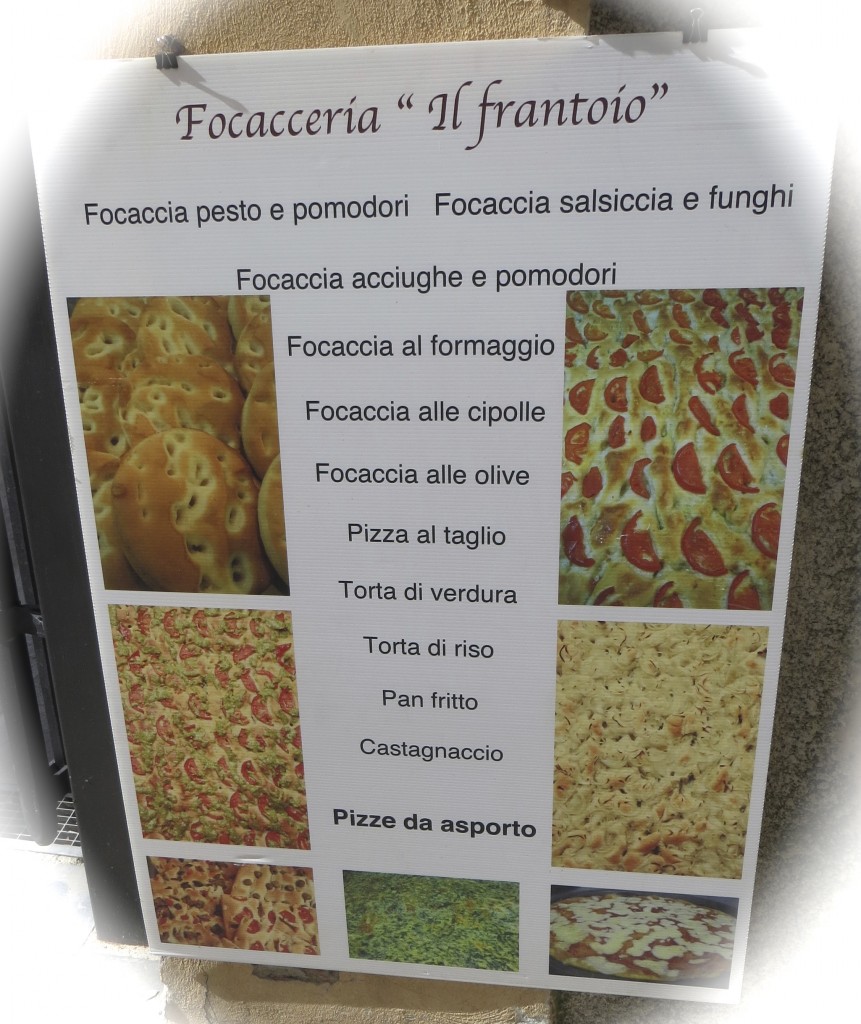 We had pizza at this place, it was good!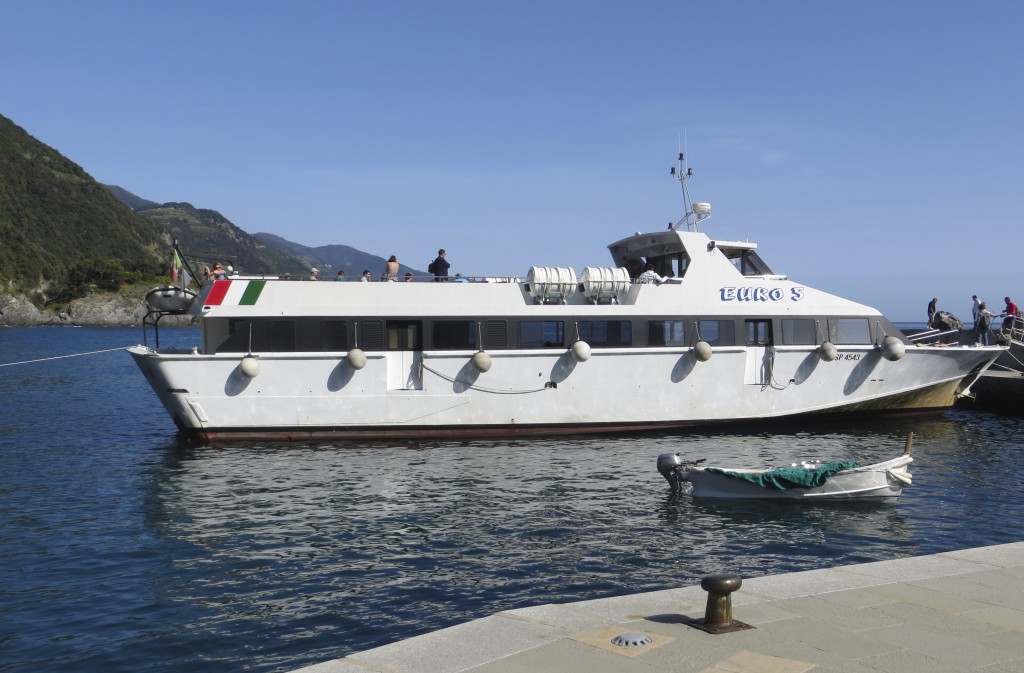 Our ride to Riomaggiore from Monterosso. The scenic boat ride (pictured below) took less than an hour.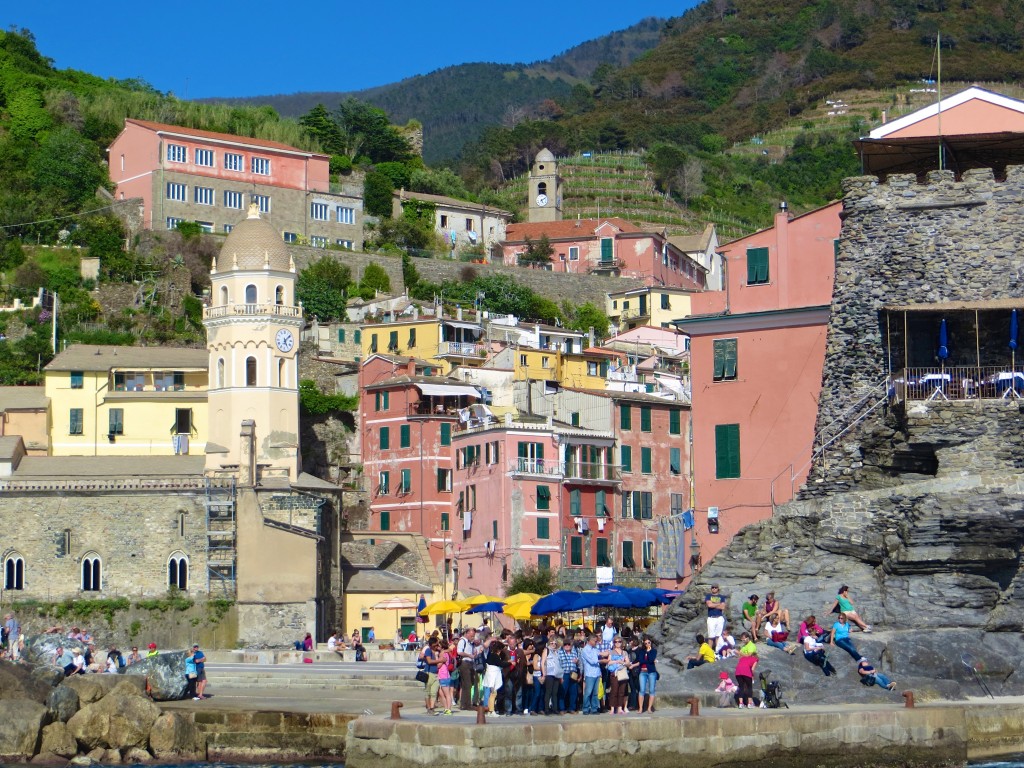 The view of Vernazza from the boat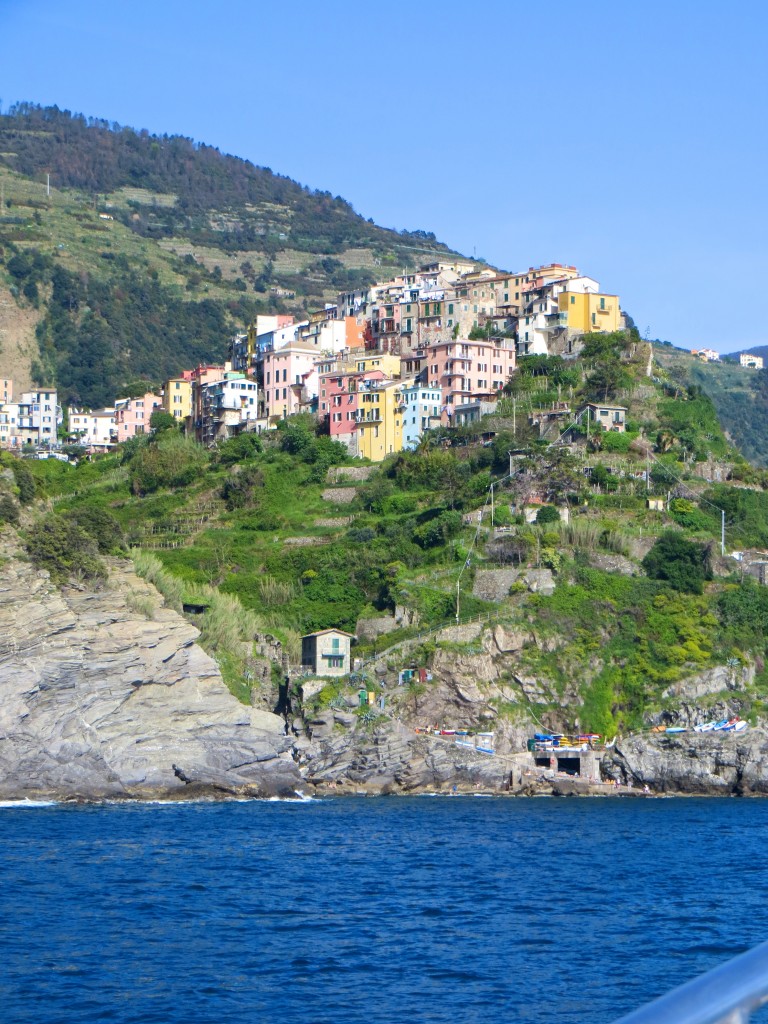 I think this one is Corniglia???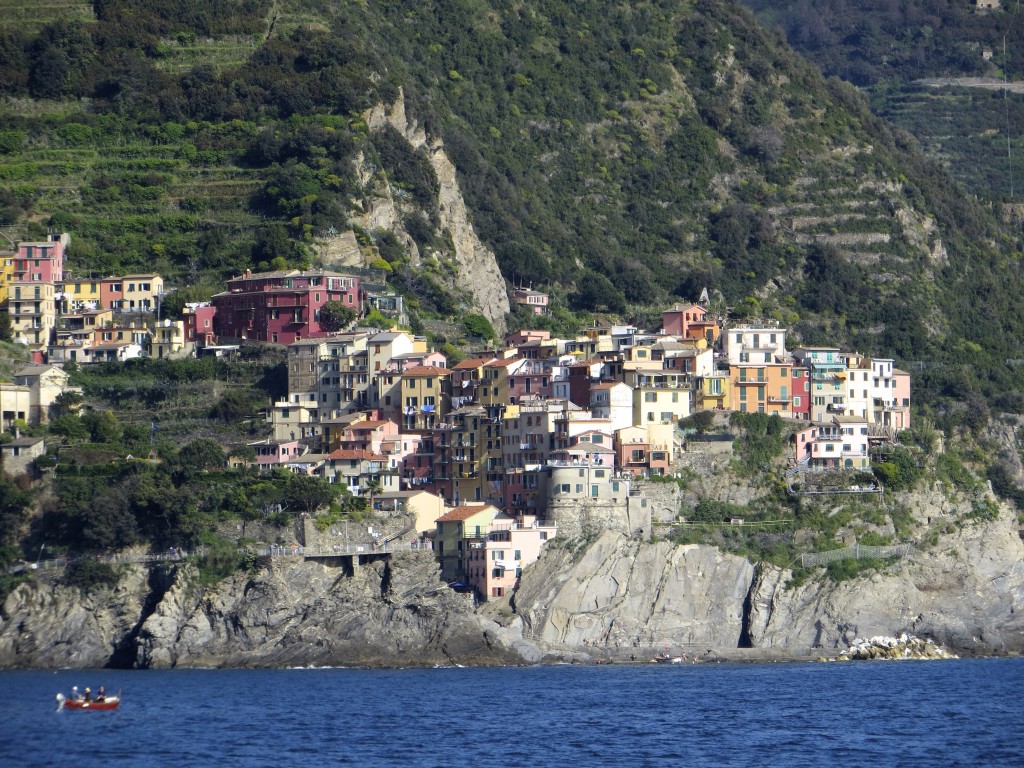 Manarola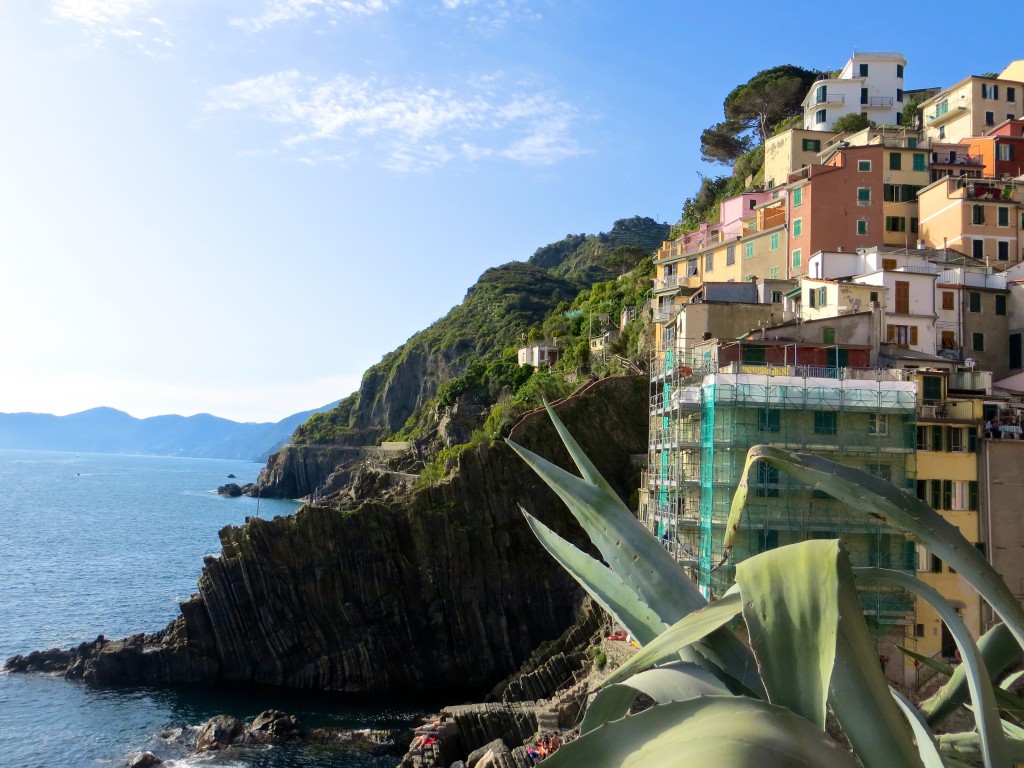 Riomaggiore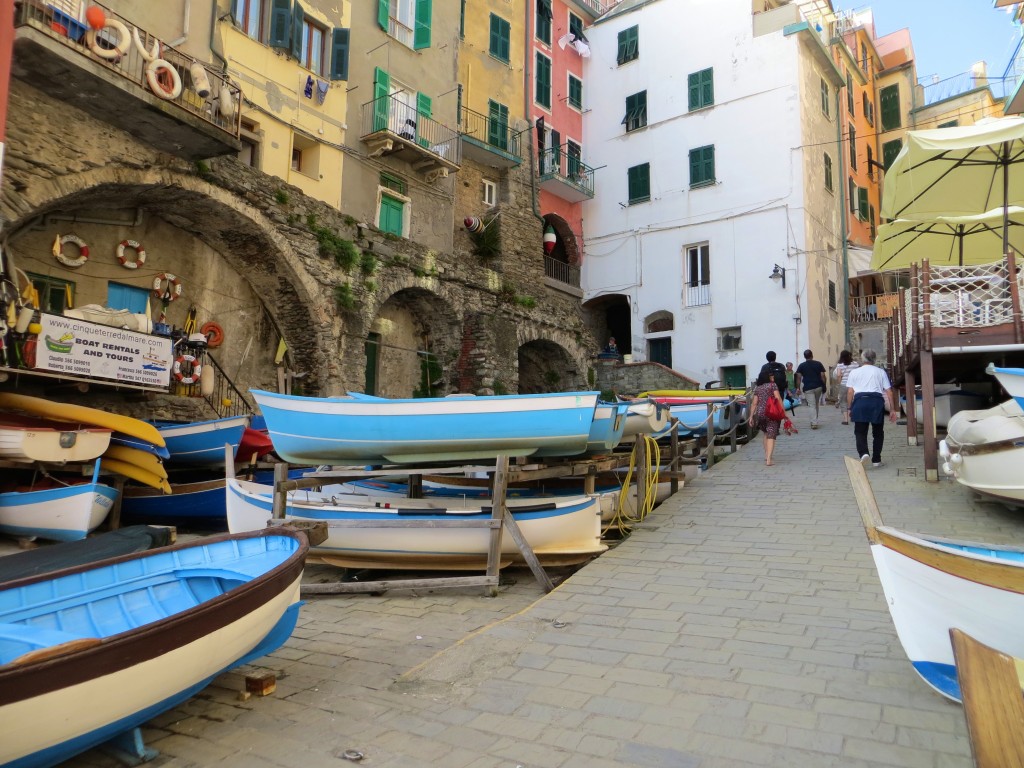 The famous trail called Via dell'Amore, "Lover's Lane"  was closed due to a landslide that occurred in 2012.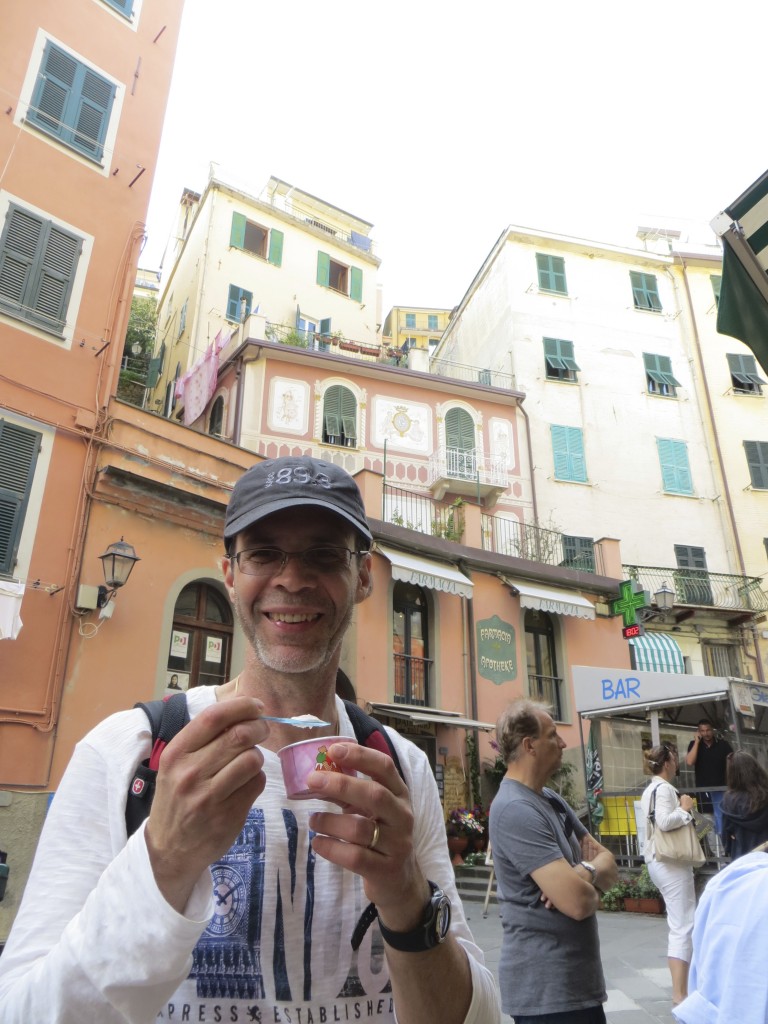 Since we weren't able to walk the trail, we had gelato instead 🙂 Win-win!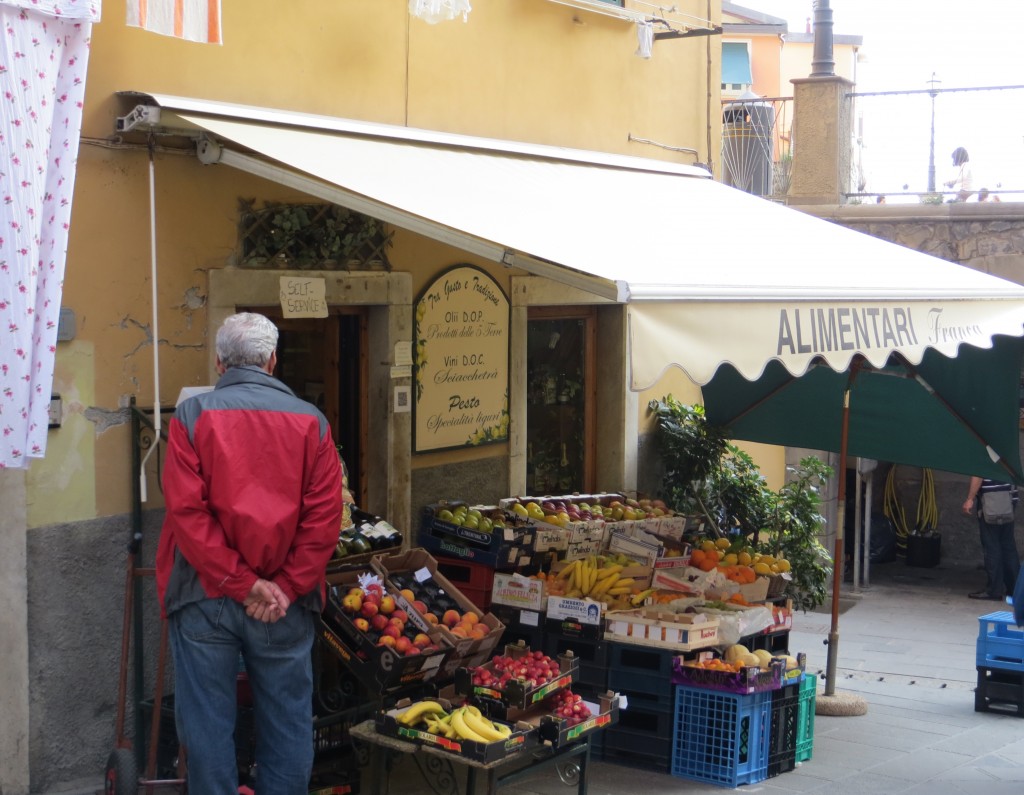 We walked, (actually I limped) around town before heading back to Florence.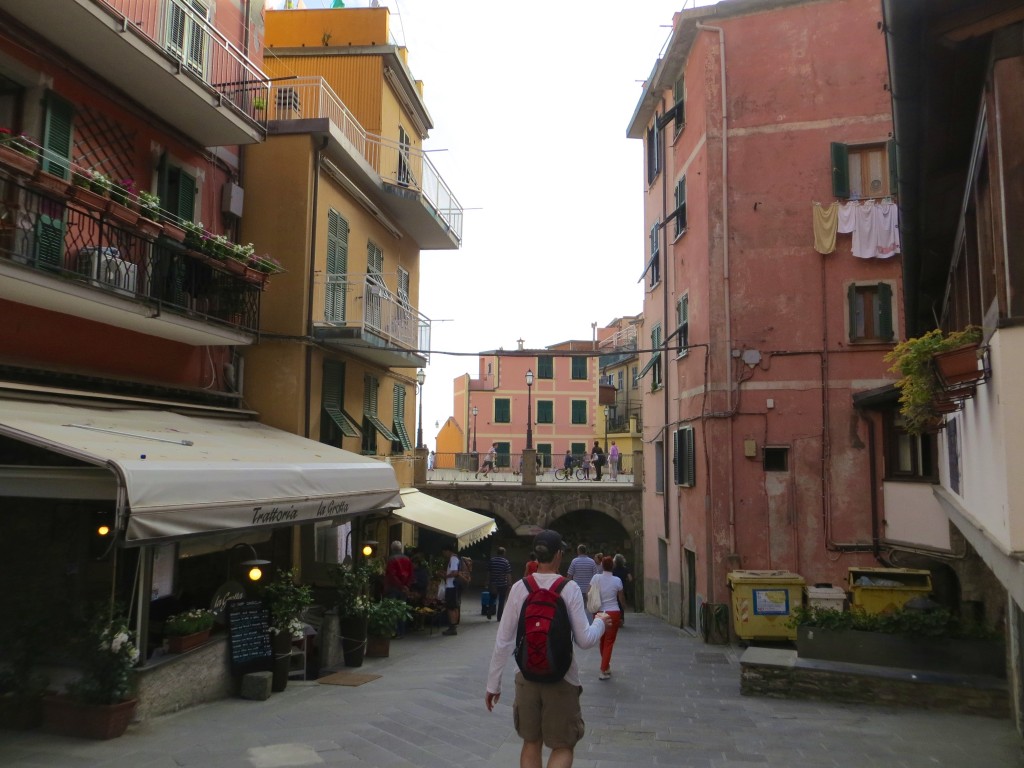 Despite my sprained ankle, we had a great time exploring Cinque Terre. The only thing I would do differently next time is to plan to stay here for at least a couple of days to enjoy this beautiful seaside destination and no more sprained ankle.
Have a beautiful day!
♥ Emms