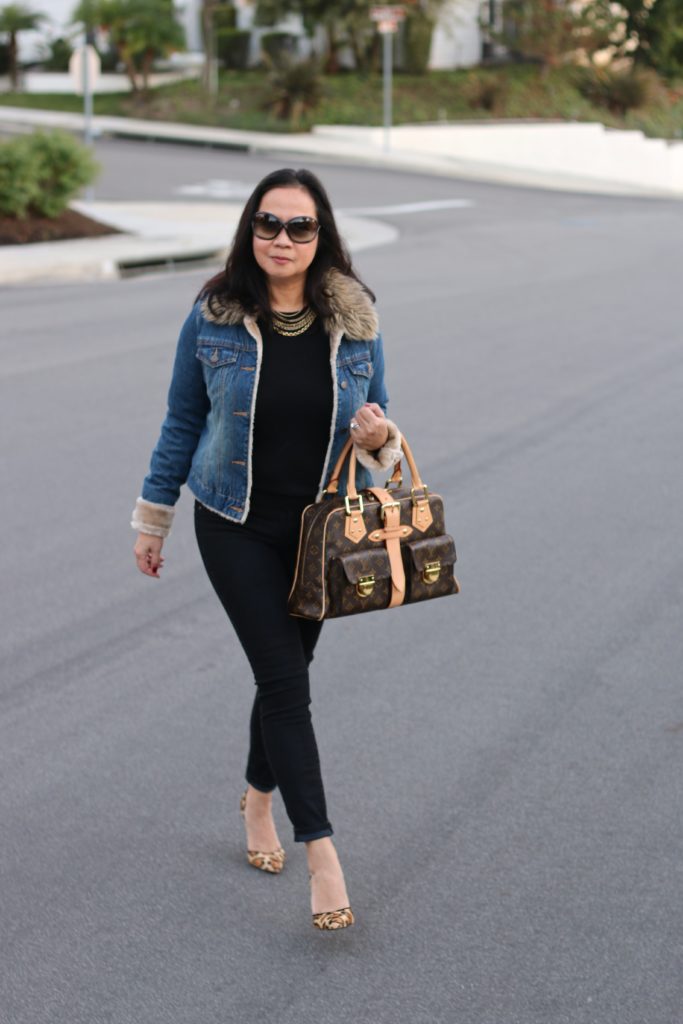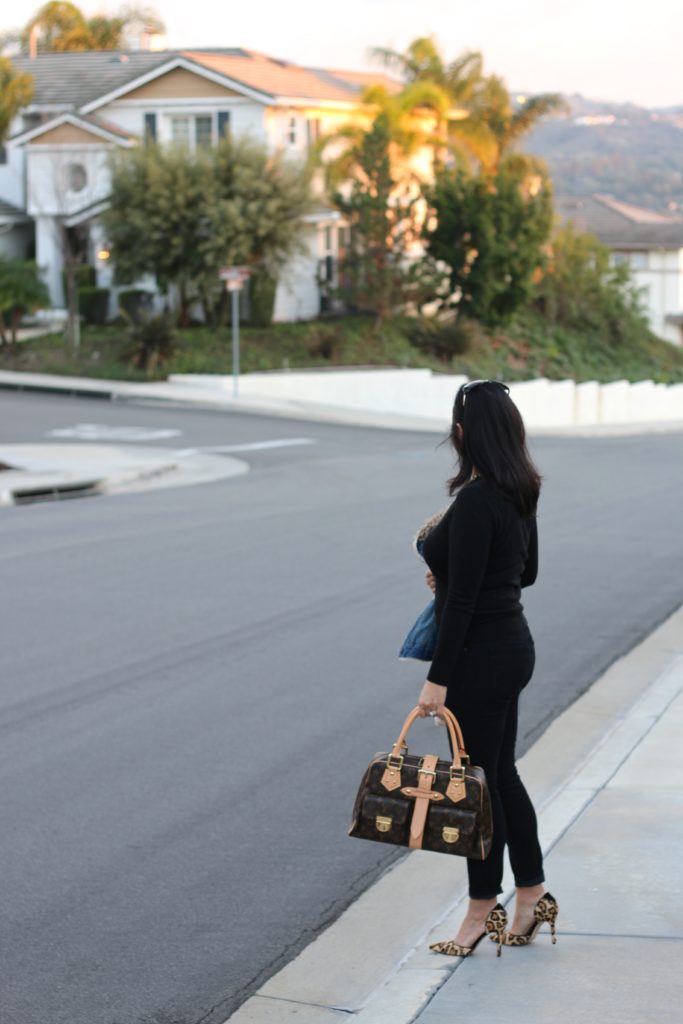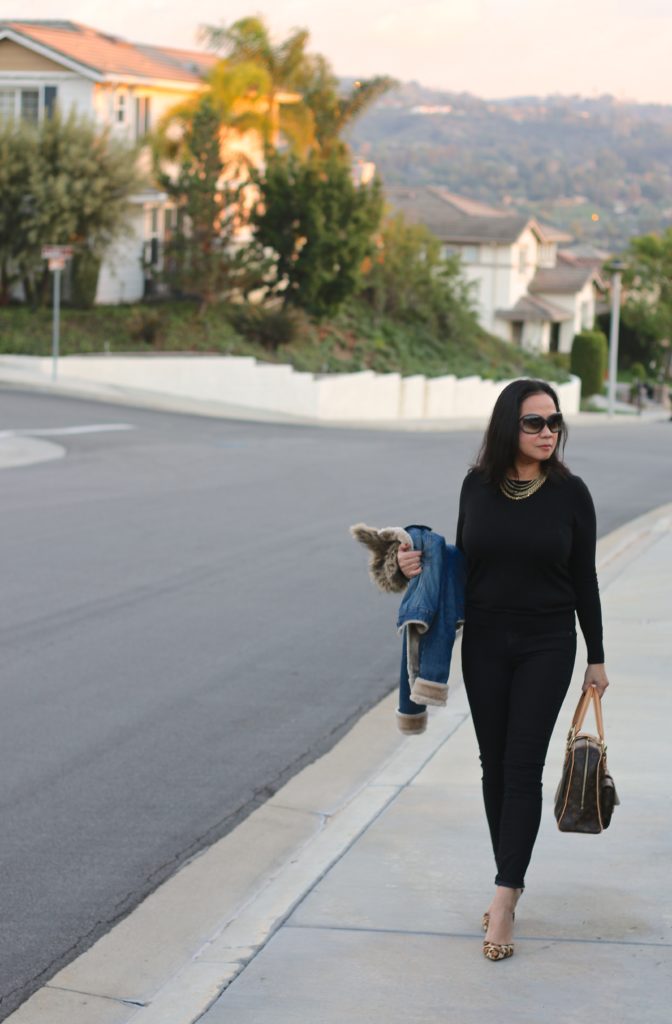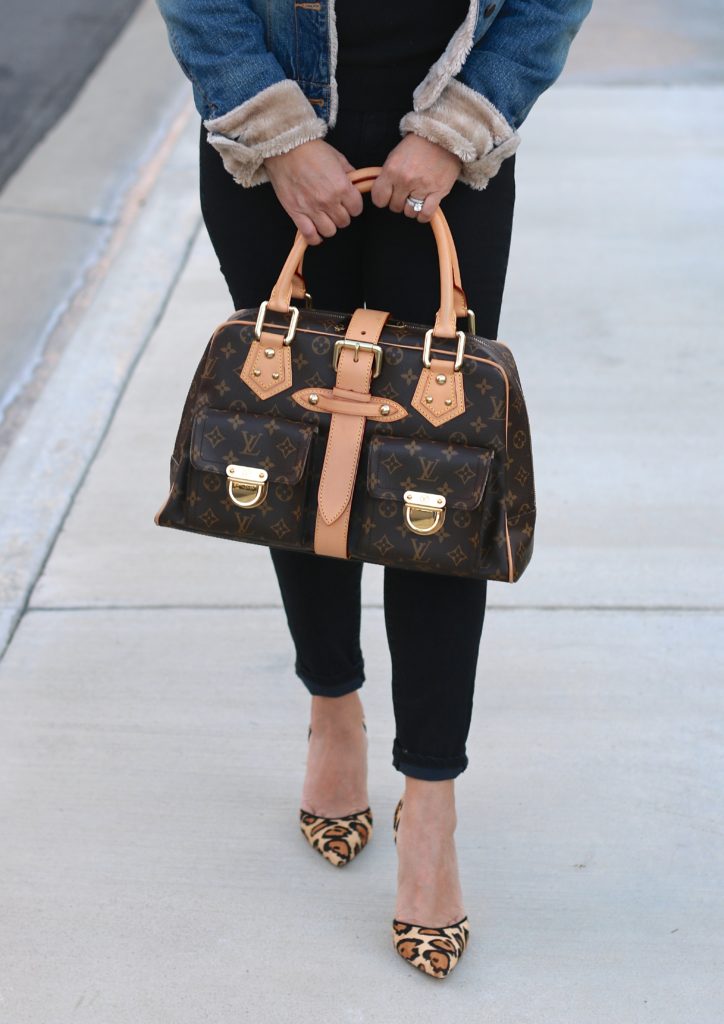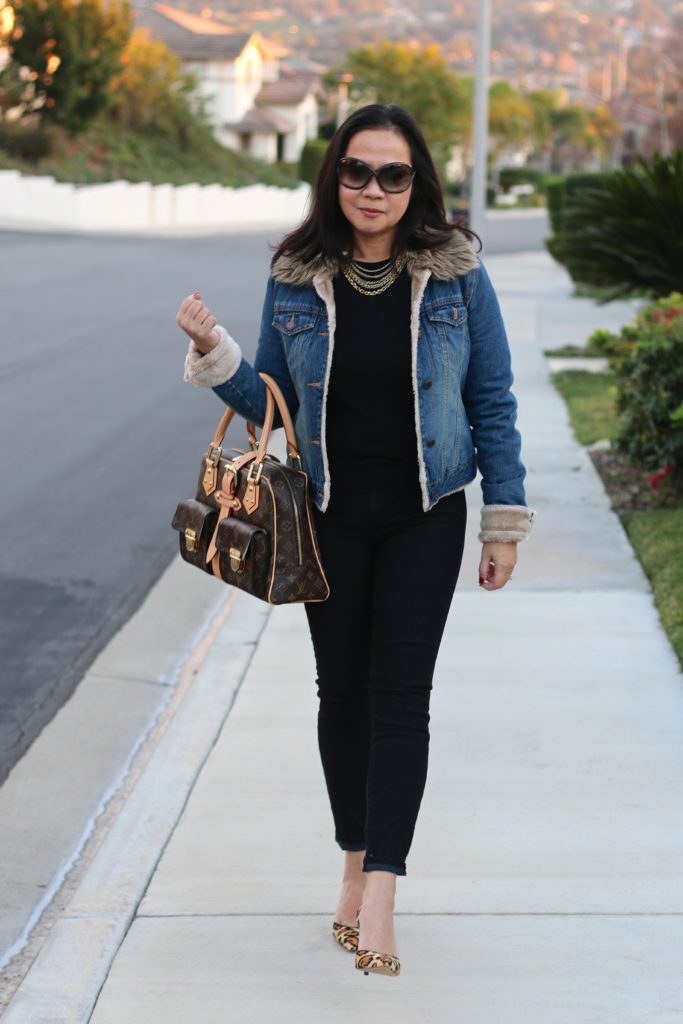 Shoes: Sam Edelman (sold out) similar here | Bag: Louis Vuitton (old)  | Sunglasses: Tom Ford | Jeans: Rich & Skinny (old) similar here | Jacket: Abercrombie & Fitch (old) | Top: Ann Taylor (old) similar here
Hi everyone! Today, I'm sharing one of my favorite classic outfits: black on black paired with a faux fur denim jacket. It is probably one of my most go-to outfit. I'm also sharing some of my wardrobe essentials that have been in my closet for, at least, a couple of years. Because I love classic outfits, I tend to buy neutral colored fashion items. My closet staples include solid colored sweaters and blouses, dark-colored jeans, pointed toe heels, classic handbags, and fashion jewelry. These items are my essentials for putting together a classic outfit.
Why I love classic outfits
Classic outfits are always in style, versatile, and come in handy when: I want to be comfortable and look put together, I can't decide what to wear, or I'm in a rush. It also has an effortless look that I always want to achieve. This black sweater is one of my most favorite wardrobe staple and I linked a similar one here. My versatile jeans work great dressed up or down and most of all, with a plain tee-shirt.
Since it has been a little cold in So Cal lately, I layered today's look with a faux fur denim jacket, paired with leopard print pointy heels and my very first Louis Vuitton bag (that I bought about 10 years ago). I wore a multi-chain necklace to give this black on black outfit a polished look. I like that a simple change in accessories can create a new look! These wardrobe essentials have stood the test of time, hence my love for classic outfits continues 🙂
So, what is your go-to classic outfit?
Thanks for reading and stopping by!
♥ Emmalyn
Photos by J♥E