Joe and I felt like going out to dinner today. I have been consistent with my workouts and did not want to overindulge. So, Fitness Grill to the rescue! It's one of our fave restaurant in Orange County. This restaurant serves healthy and delicious menus and the service is always great.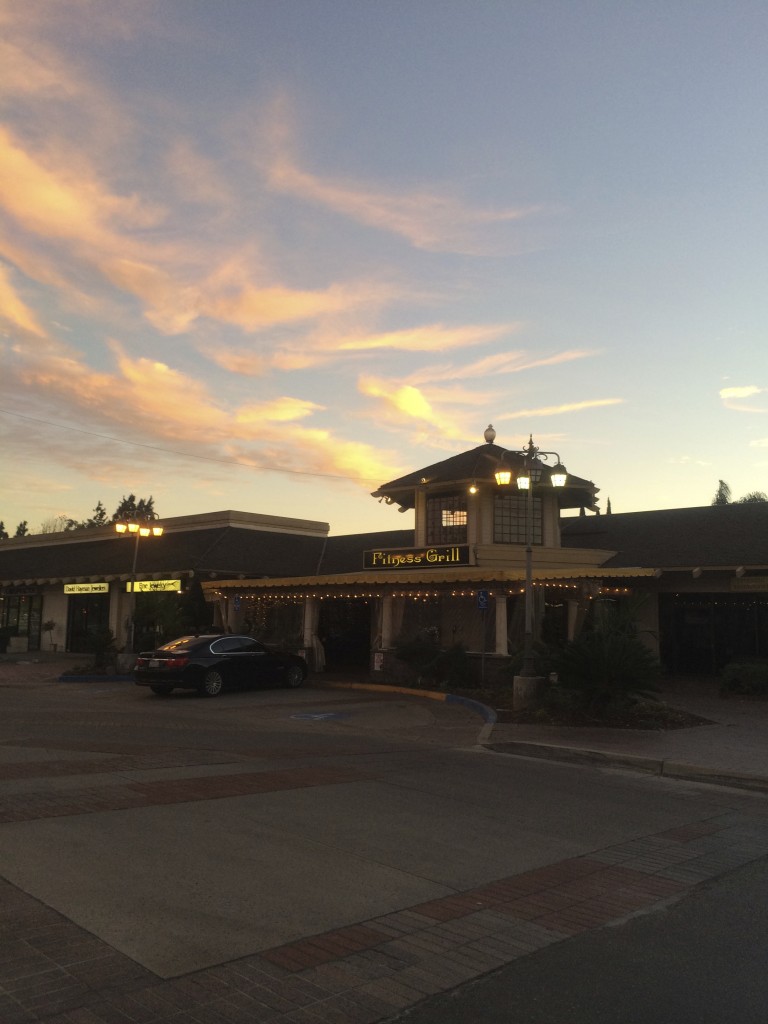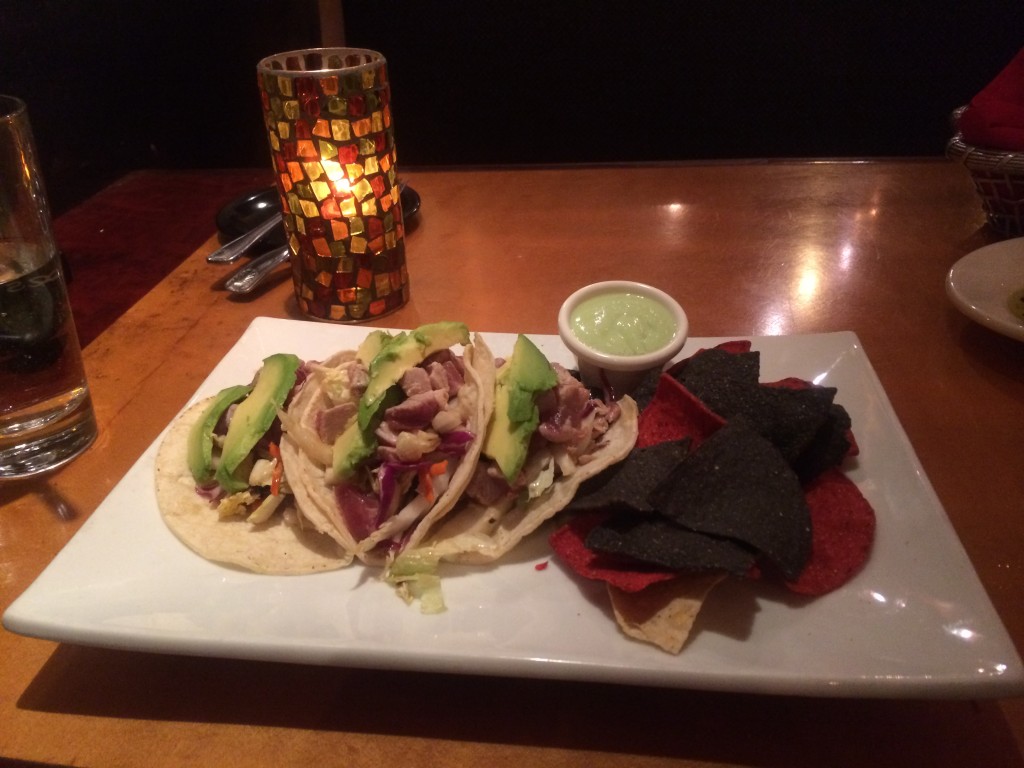 I had the Seared Ahi Tacos and Joe had the Grilled Flat Iron Steak. As always, both entrees were delicious.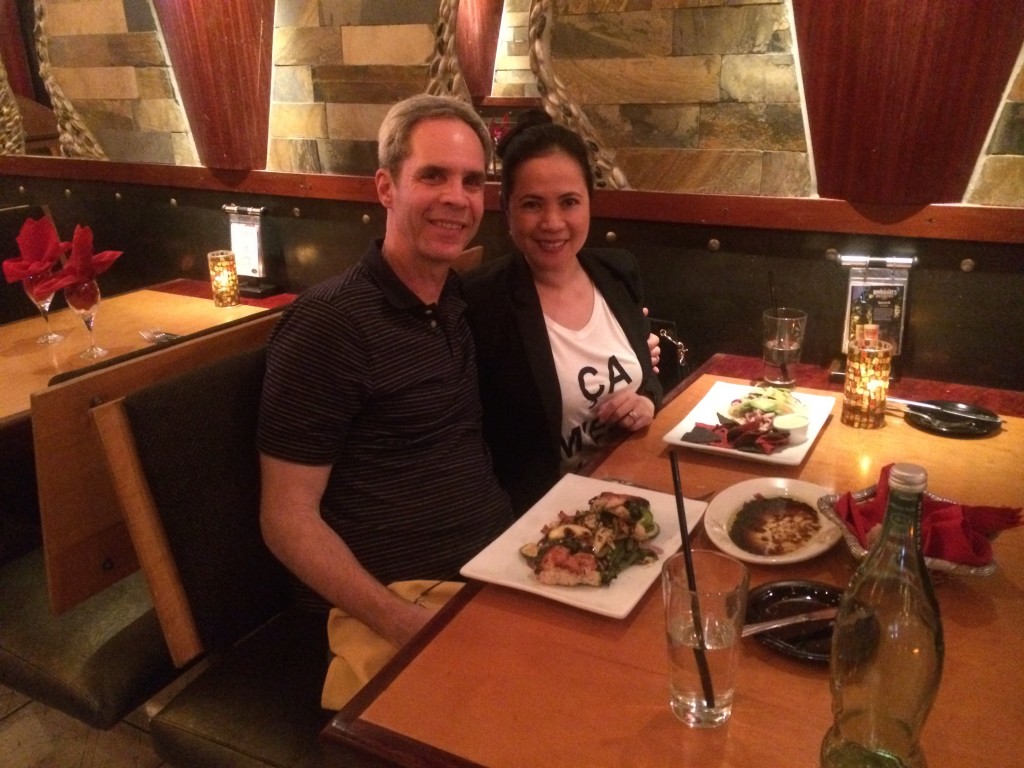 The plan was not to overindulge … but we found a reason to celebrate!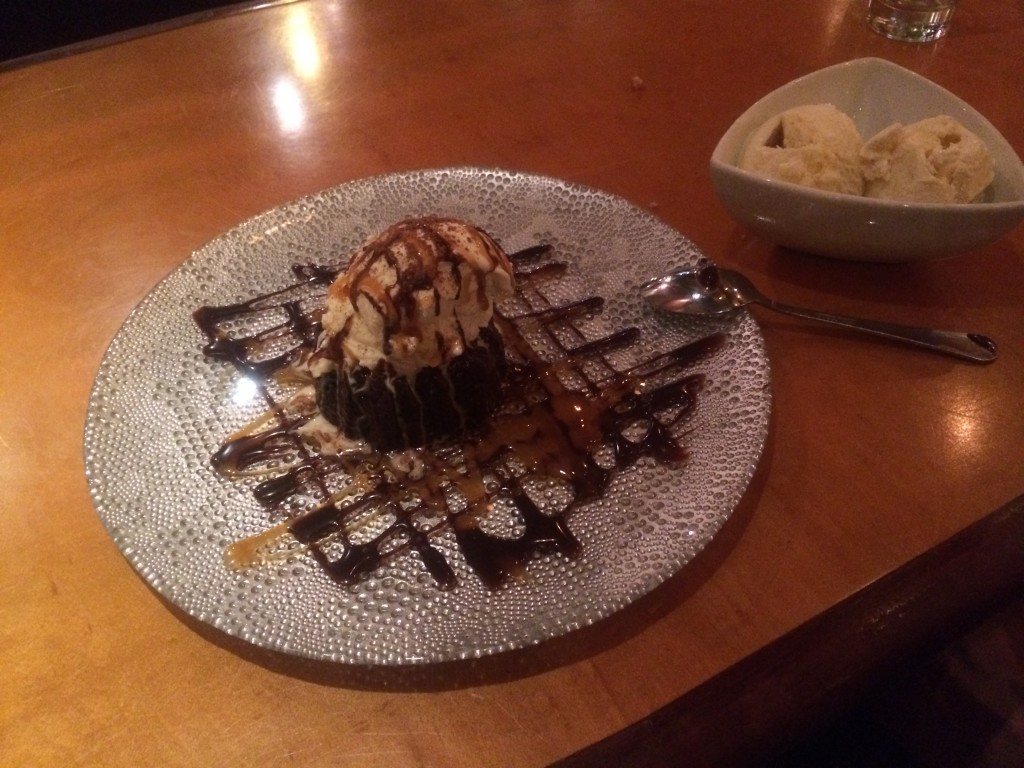 The Chocolate Molten Soufflé and Vanilla Bean Gelato were definitely worth the calories!
Happy Monday Everyone 🙂
♥ Emms