We celebrated our anniversary in Florence, four months ago. Our comfortable train ride from Venice to Florence took approximately 2 hours. After settling in our hotel, we were ready to explore the city of Michelangelo.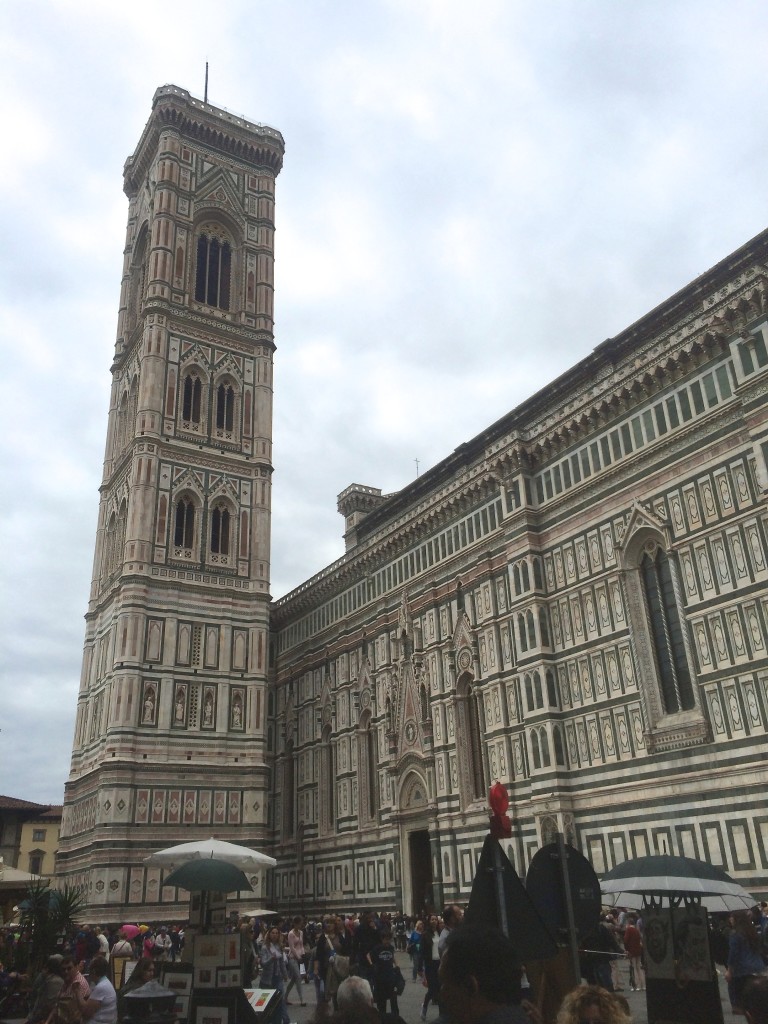 Oh Florence, we are so glad to be back after 2 years!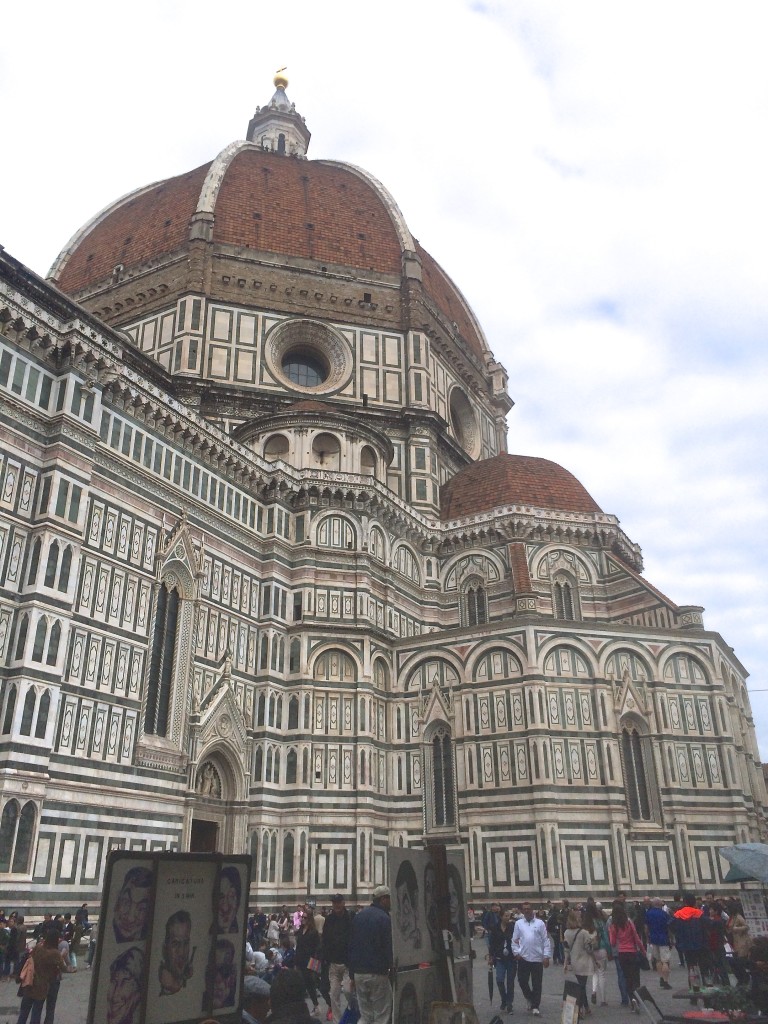 Our first stop – was the Duomo. Boy, was it crowded! The line to go inside the Cattedrale di Santa Maria del Fiore was so long, it looped around the back of the church. So, we decided to skip it.
It was a huge disappointment to see that the Baptistery was under restoration until the summer. We did not get the chance to visit, the last time we were here. Oh well, here's another reason to come back to Florence 🙂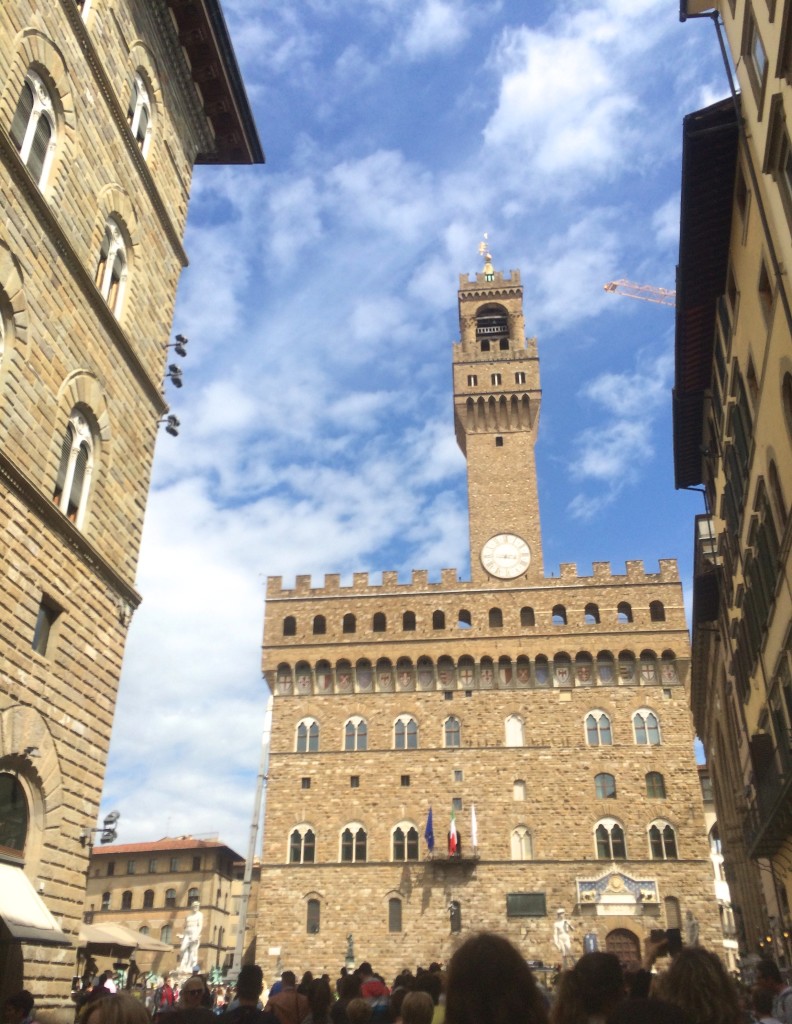 We headed to the Piazza della Signoria to say "Hello" to a few friends.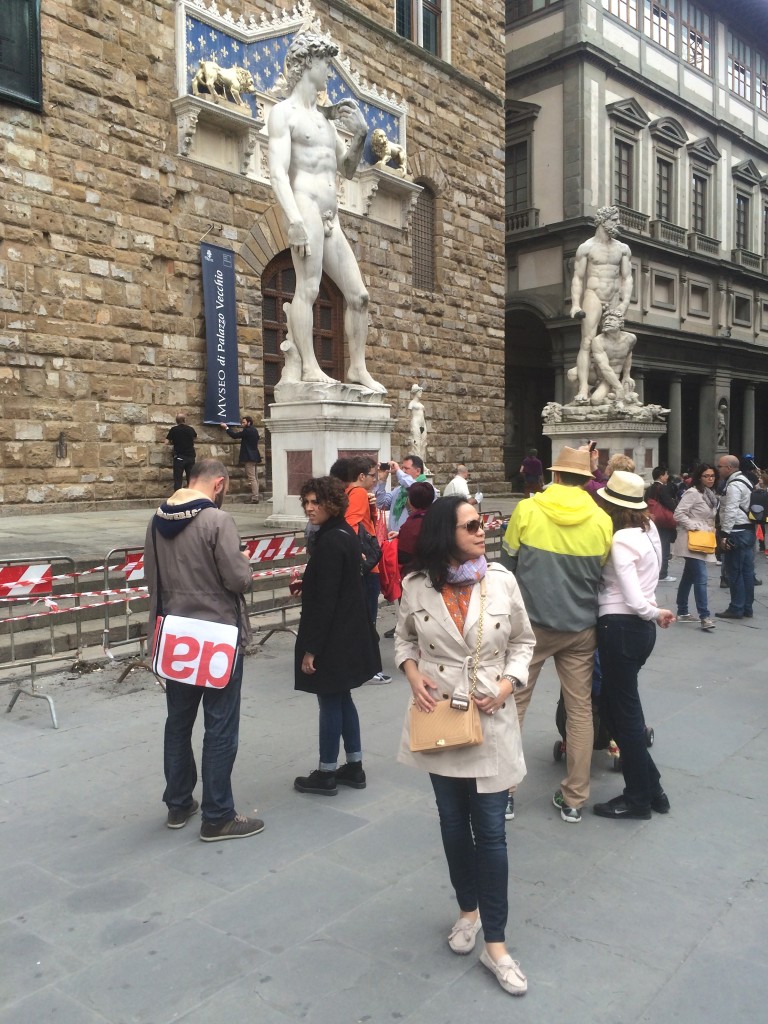 Michelangelo's David (replica) and Bandinelli's Hercules and Cacus (right)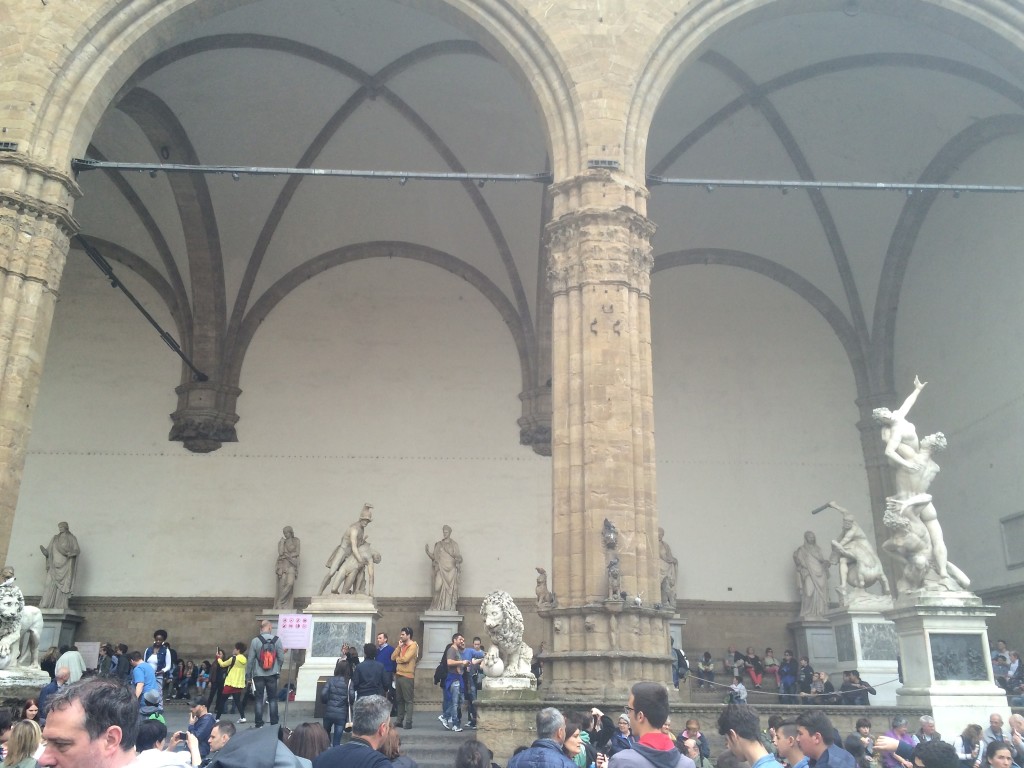 Sculptures at the Loggia dei Lanzi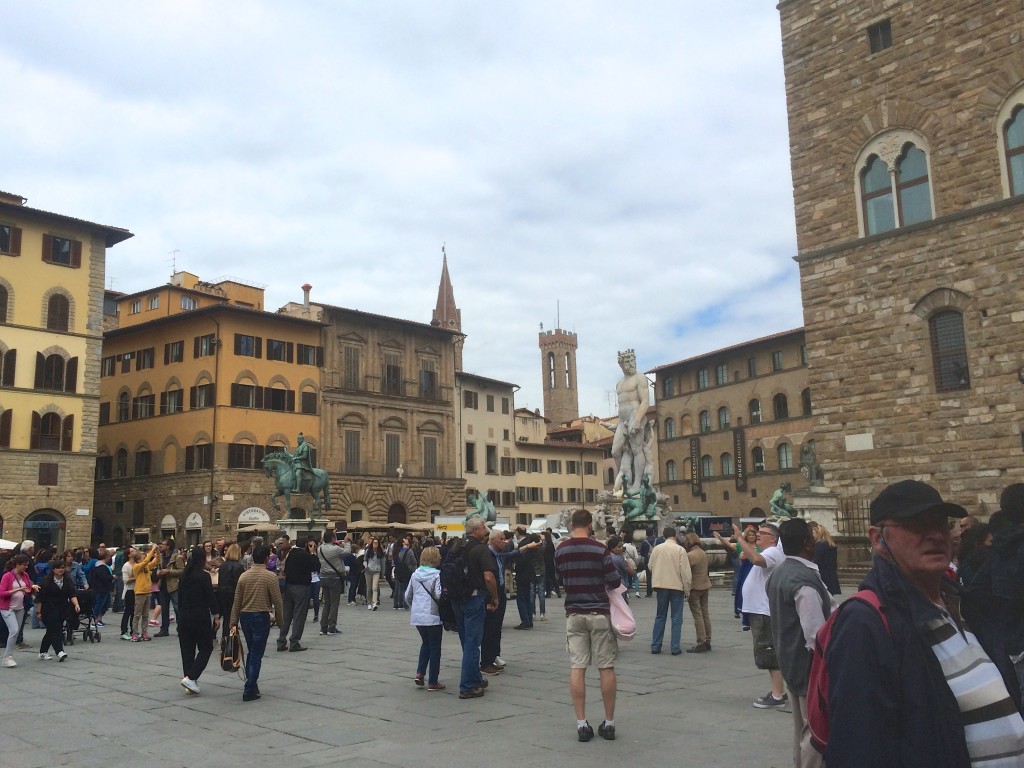 The Nettuno by Ammannati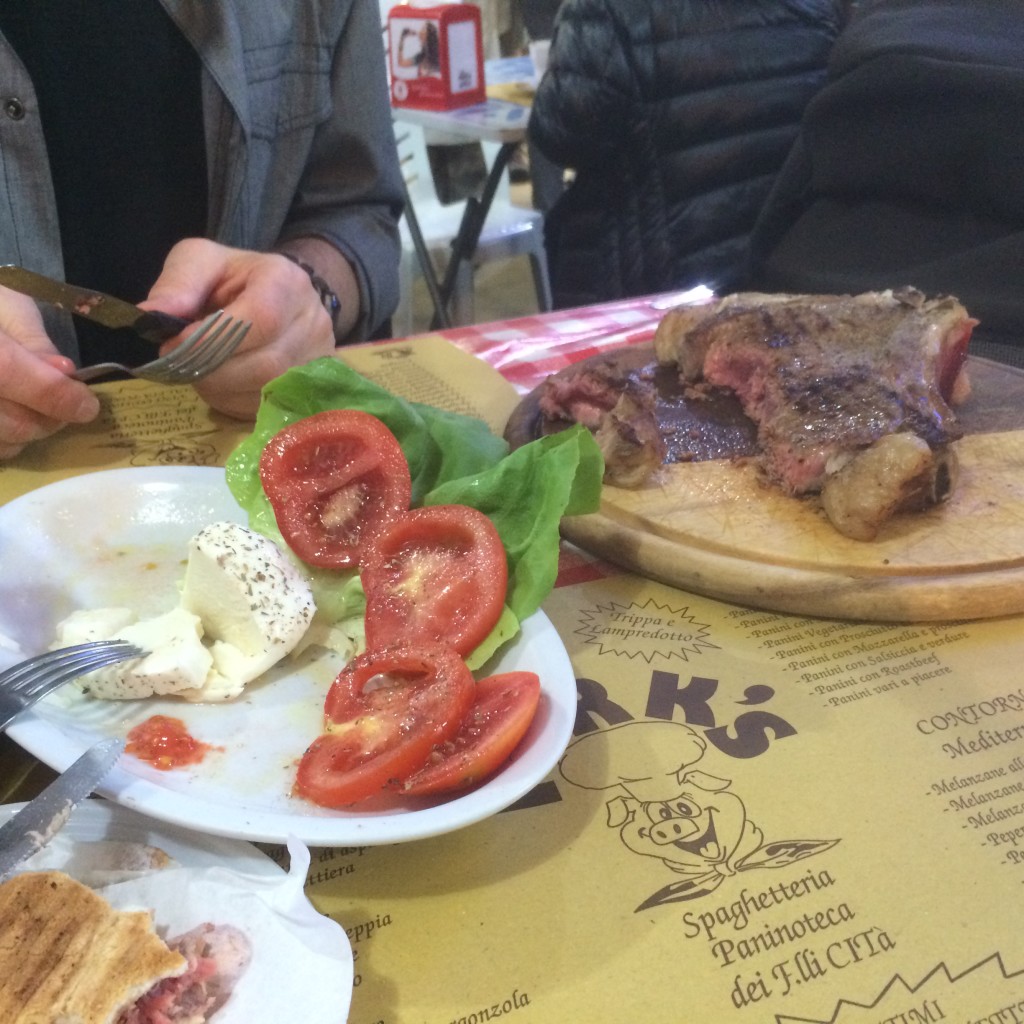 Time for a little 😉 lunch and gelato. Joe enjoyed his bistecca alla Fiorentina (…too red for me to eat.)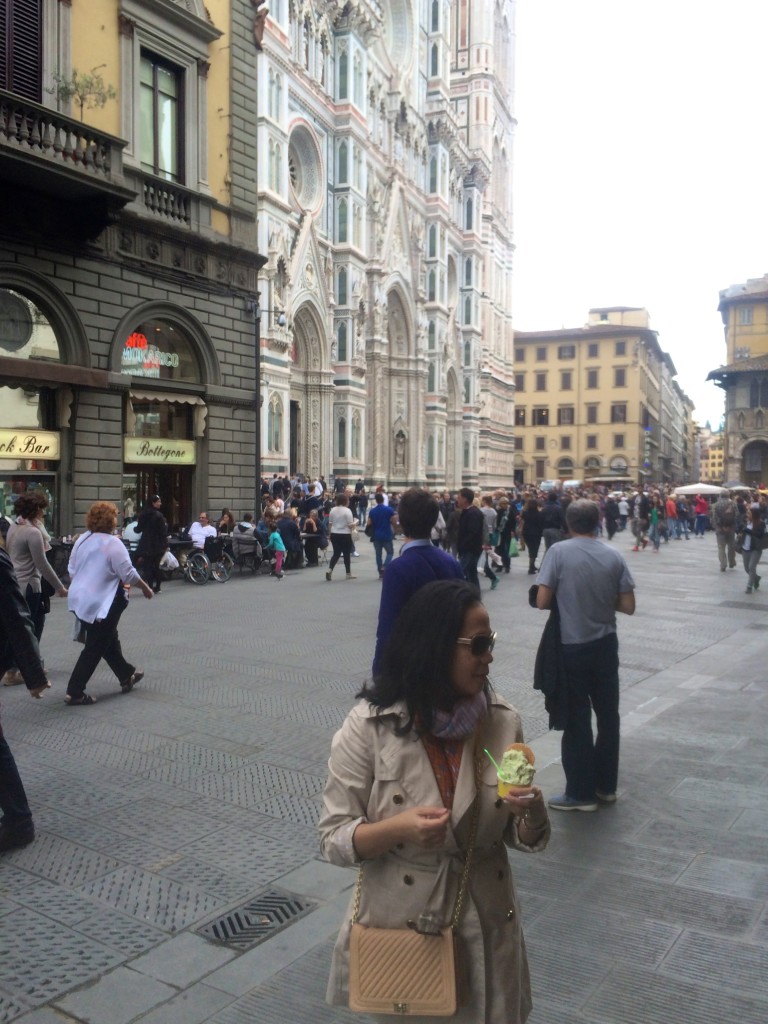 And it's time to celebrate! It took us a few wrong turns before finding Il Latini. A large crowd had gathered outside but we were seated right away. It pays to plan ahead, we booked our reservations in the morning . The food was good and the service was great.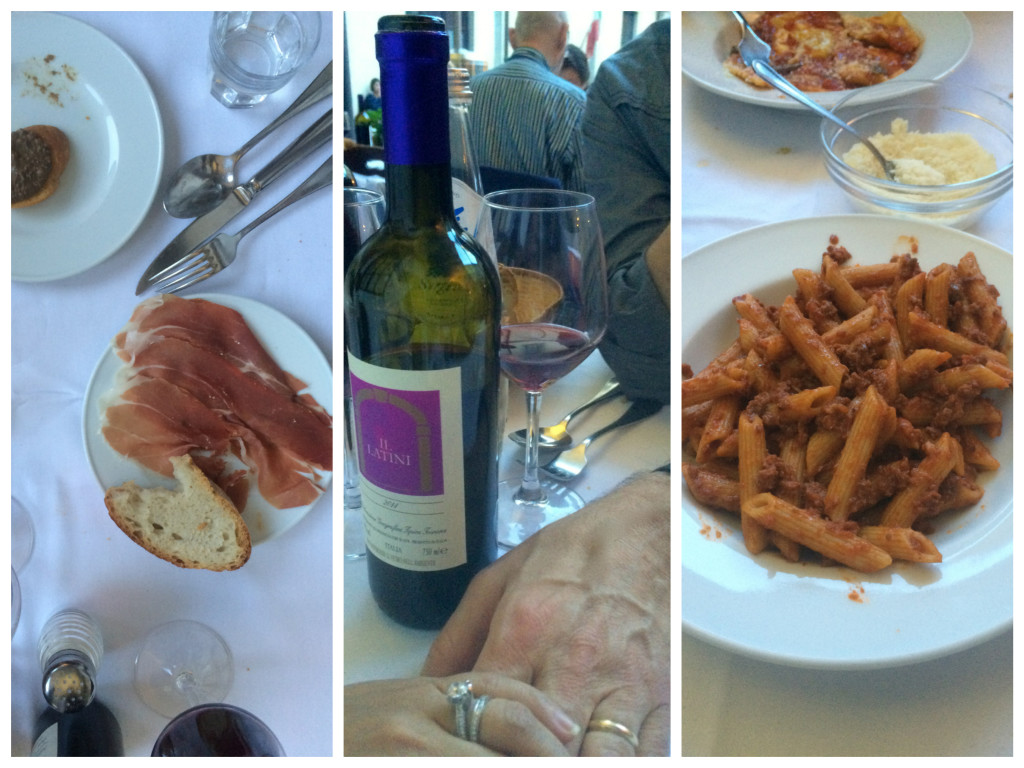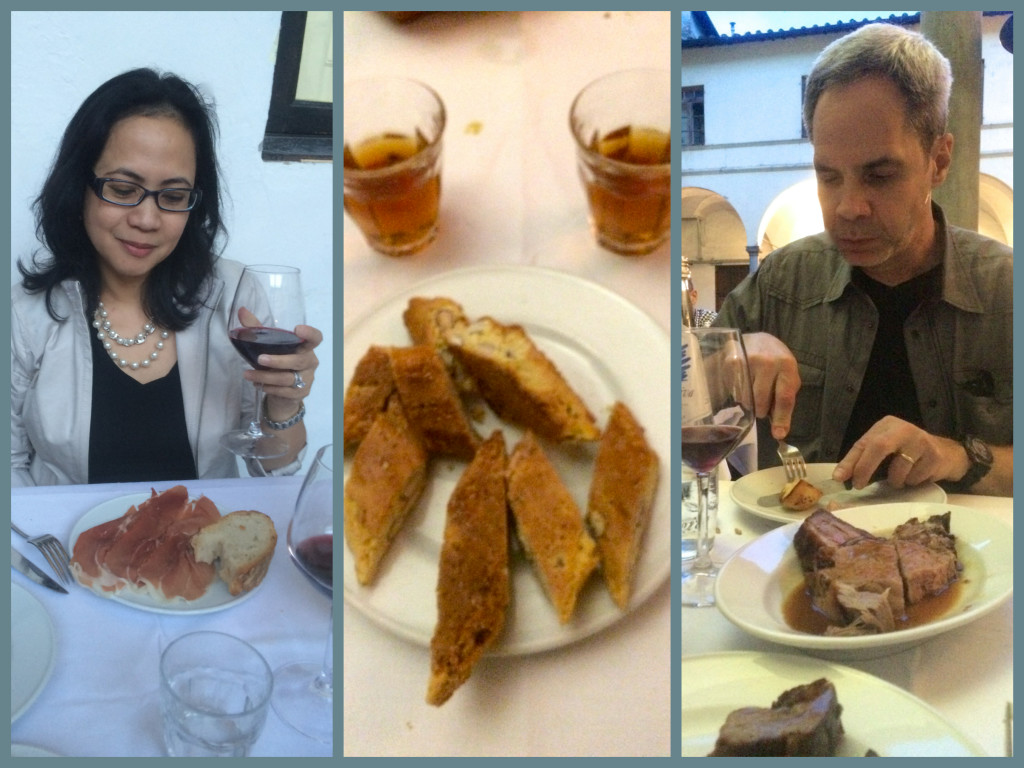 Cheers to another wonderful year of married bliss ♥!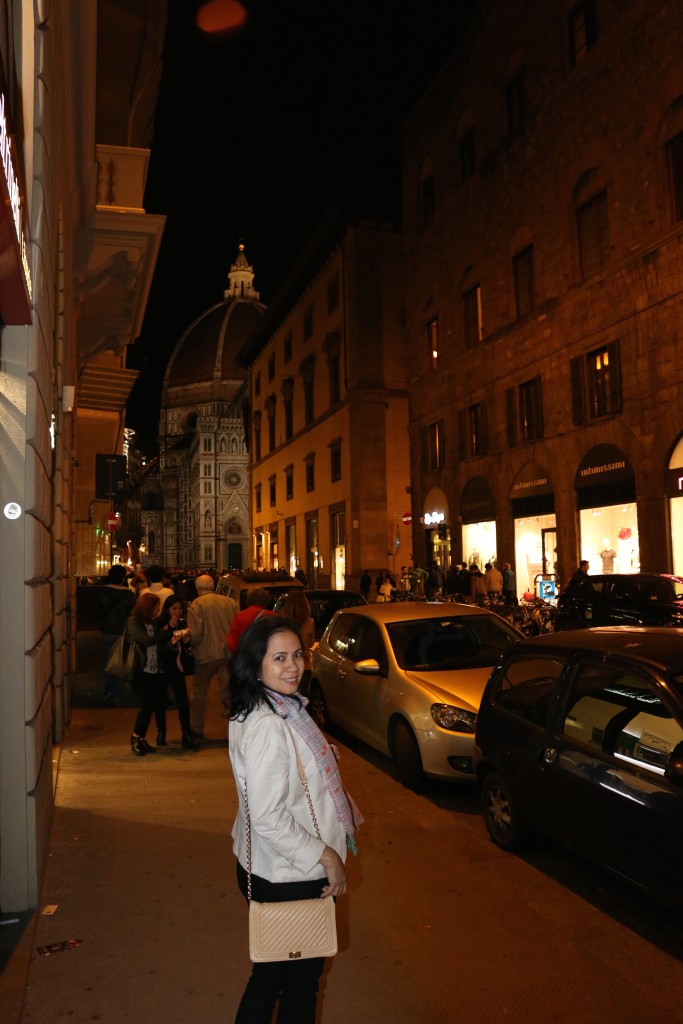 It was such a nice evening, we strolled around and headed to the Ponte Vecchio (old bridge), after dinner.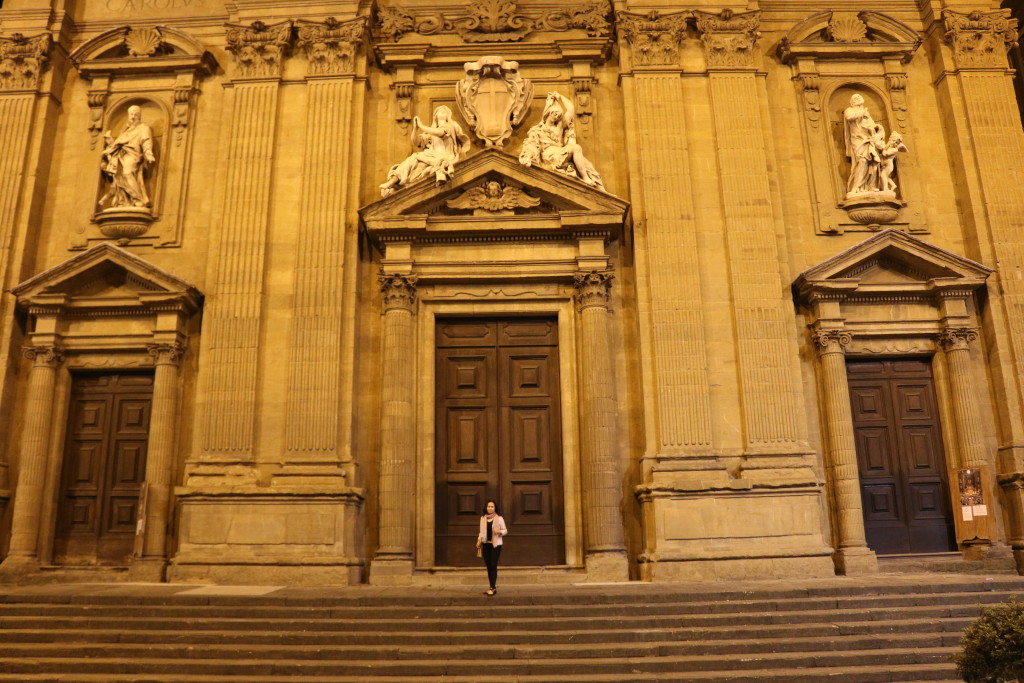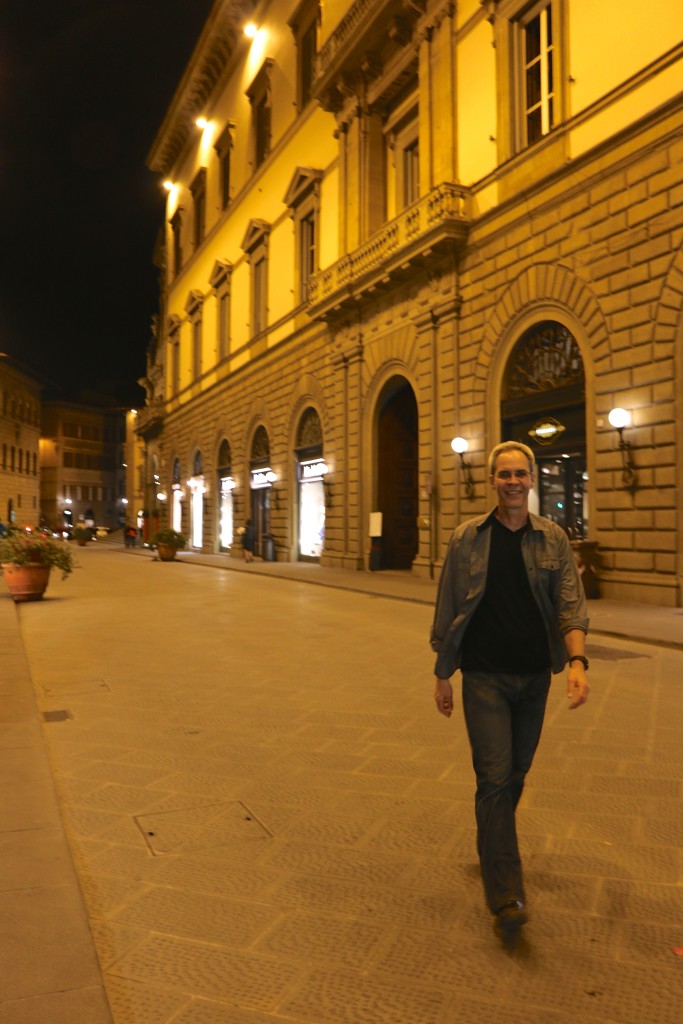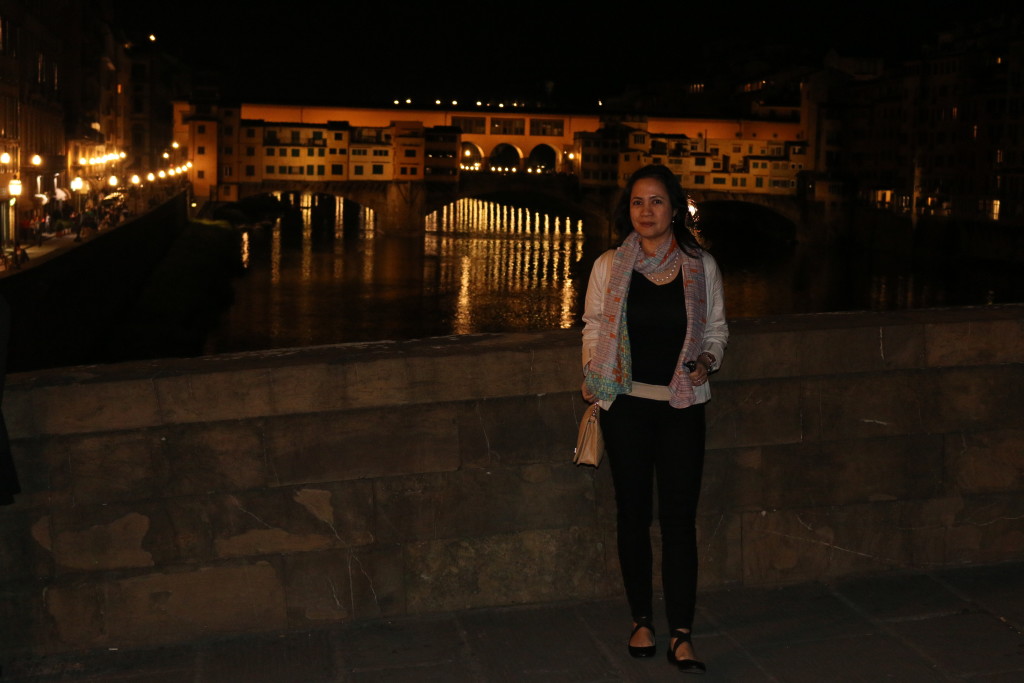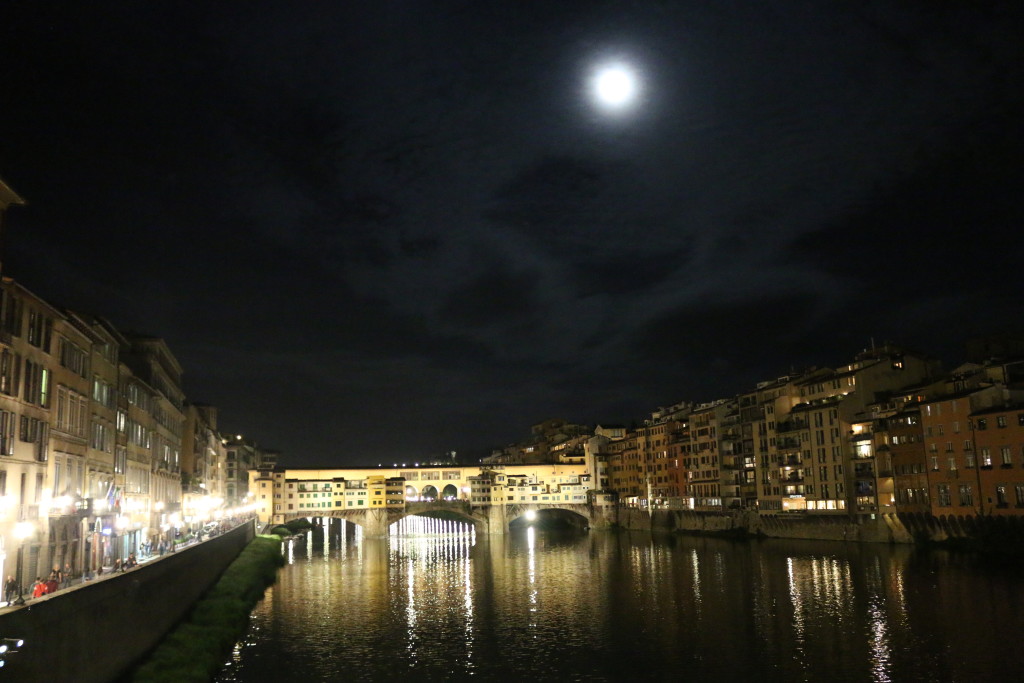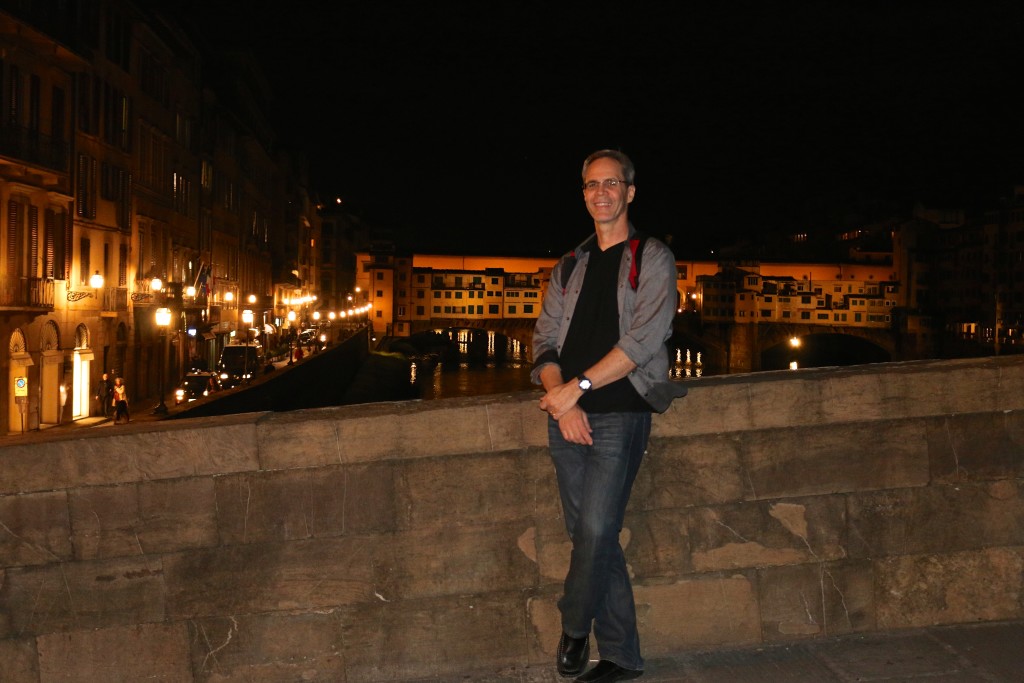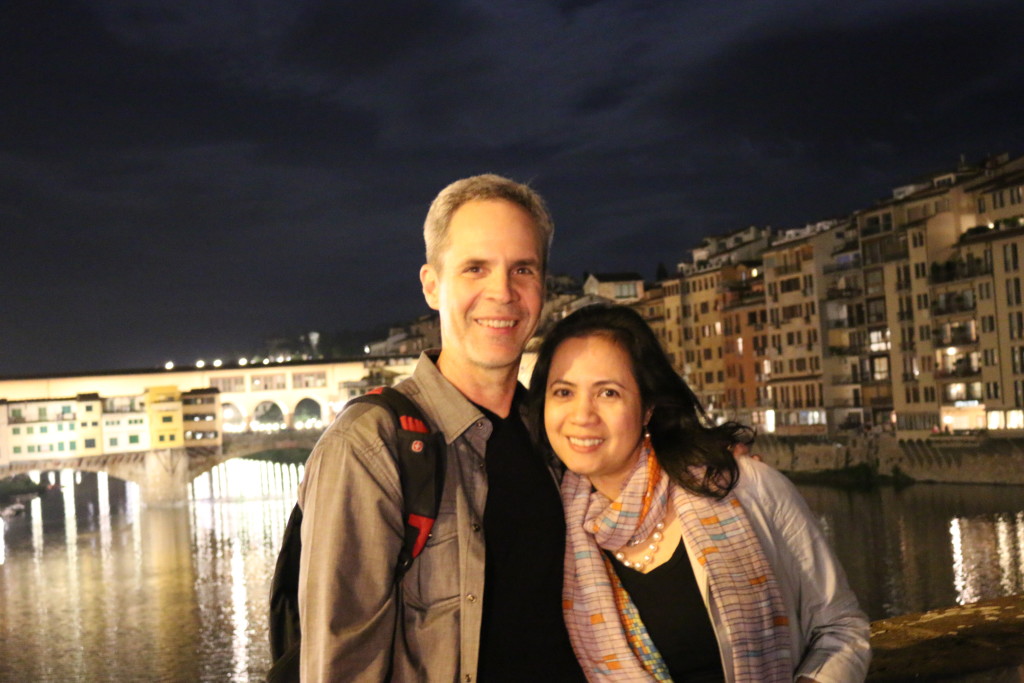 Feeling blessed and grateful…
Buona notte!
Thanks for reading,
♥ Emms