The weather has not played nice lately. In the last few very humid days, we have experienced scattered thunderstorms in Cocoa Beach, FL. Today, we had a break. The sun was out to play and so were we – well we actually headed to Port Canaveral for lunch.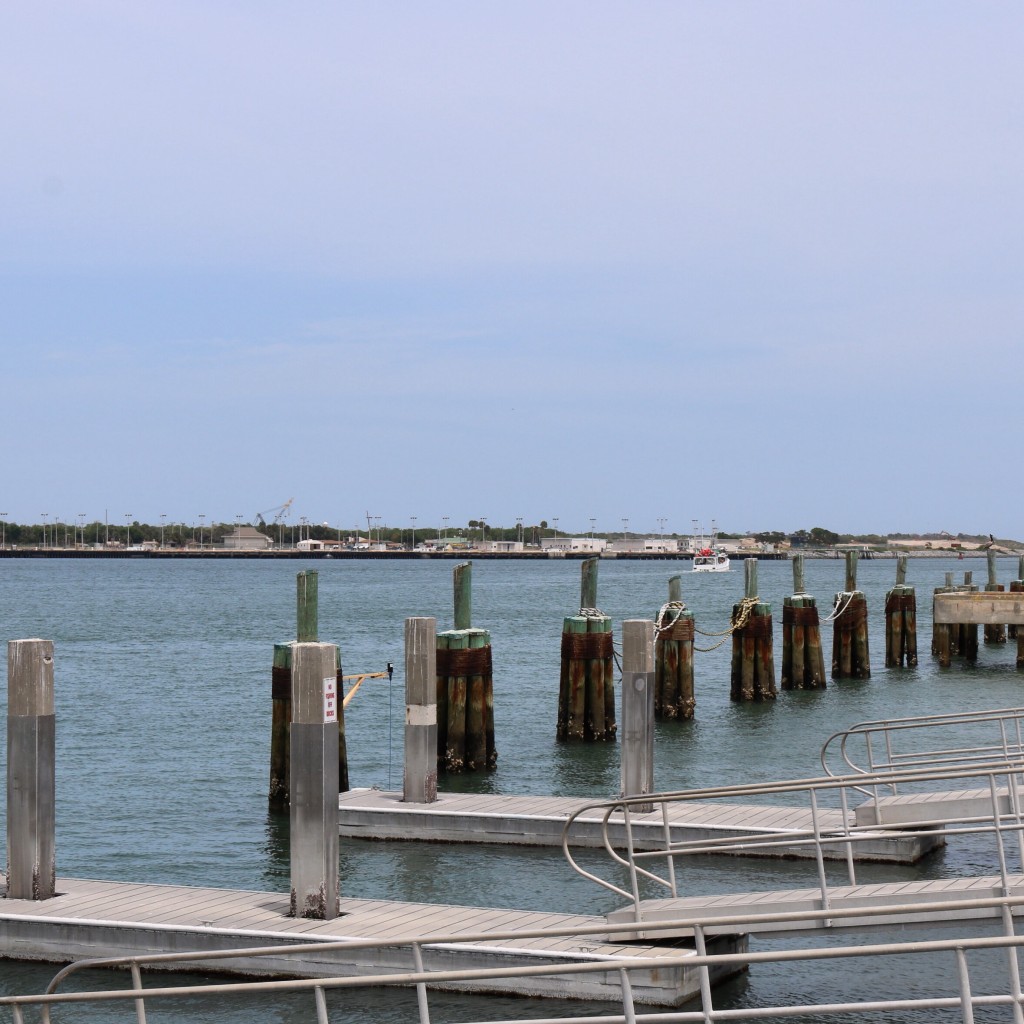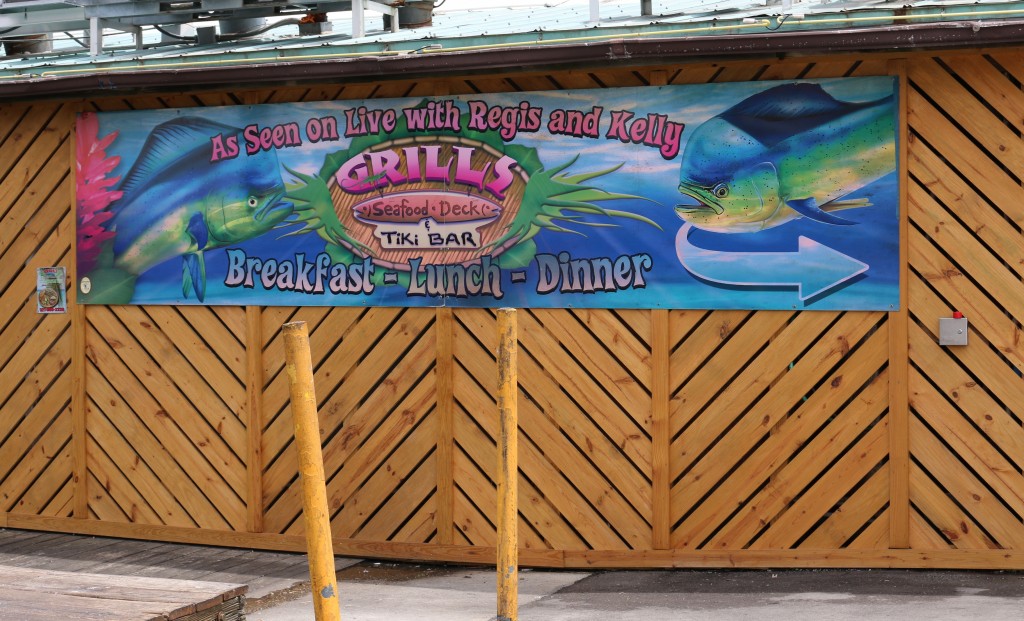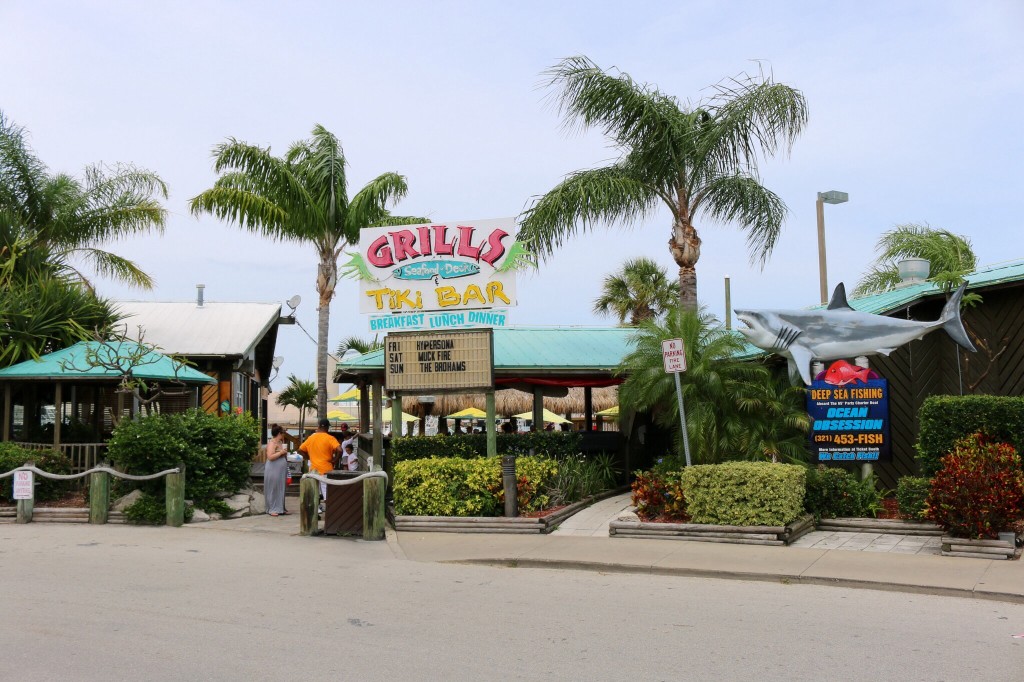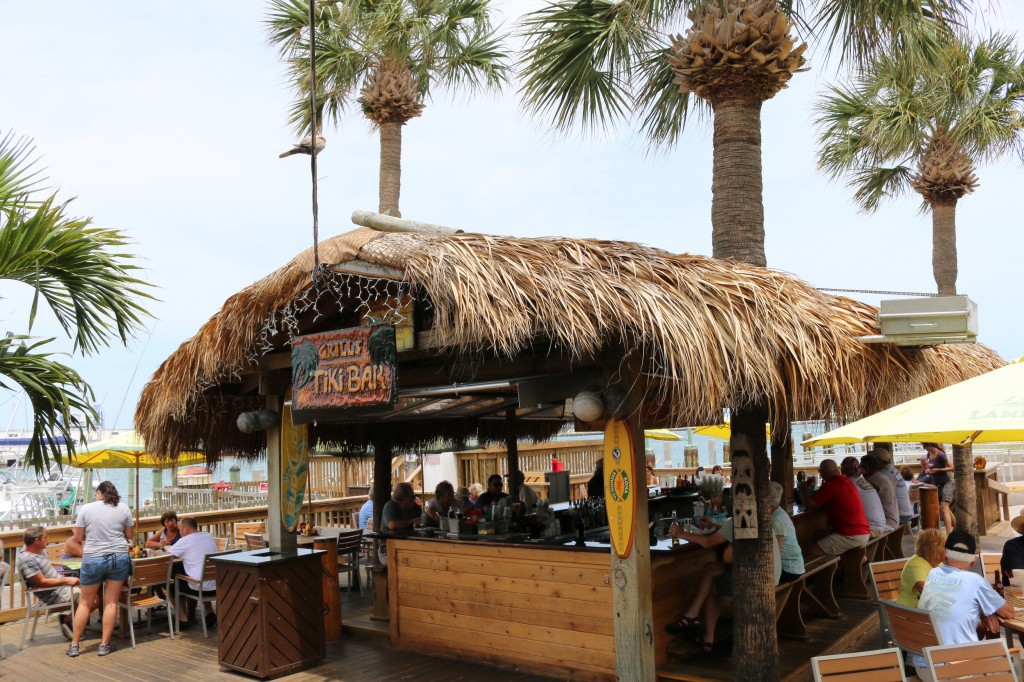 Grills Seafood Deck and Tiki Bar is popular among the locals. It has a great view of the cruise ships, fishermen's boats, pelicans, and dolphins. Hubby spotted two dolphins taking a dive together but I was not quick enough to snap a photo.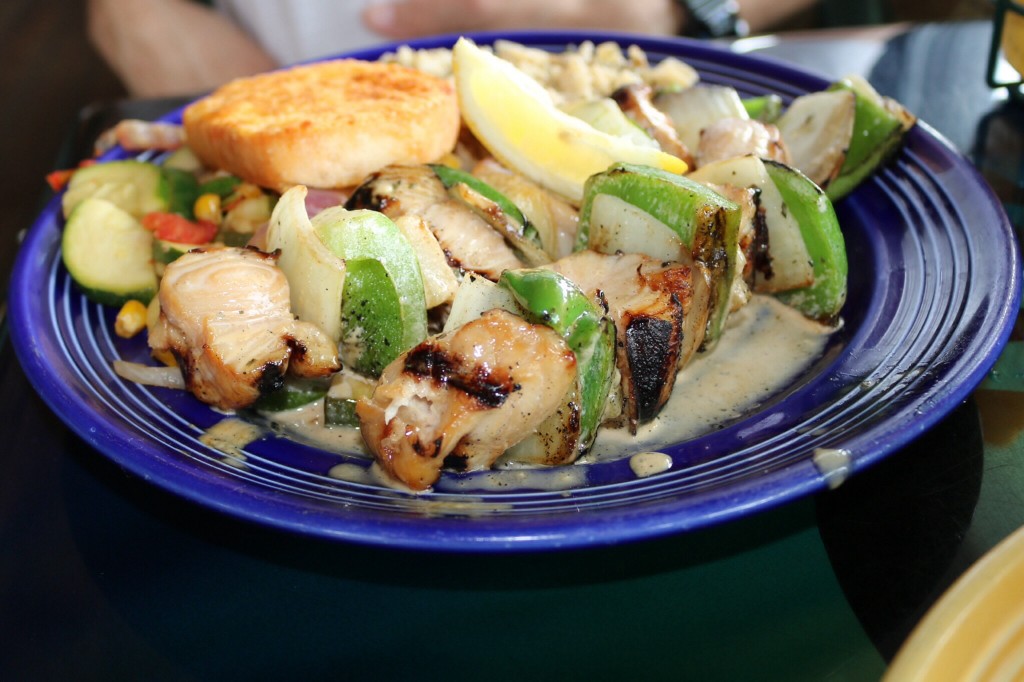 Hubby was brave enough to try the Black Fin Shark Kabobs. He said it was delicious, enjoyed it, and promised to never eat shark again after this meal.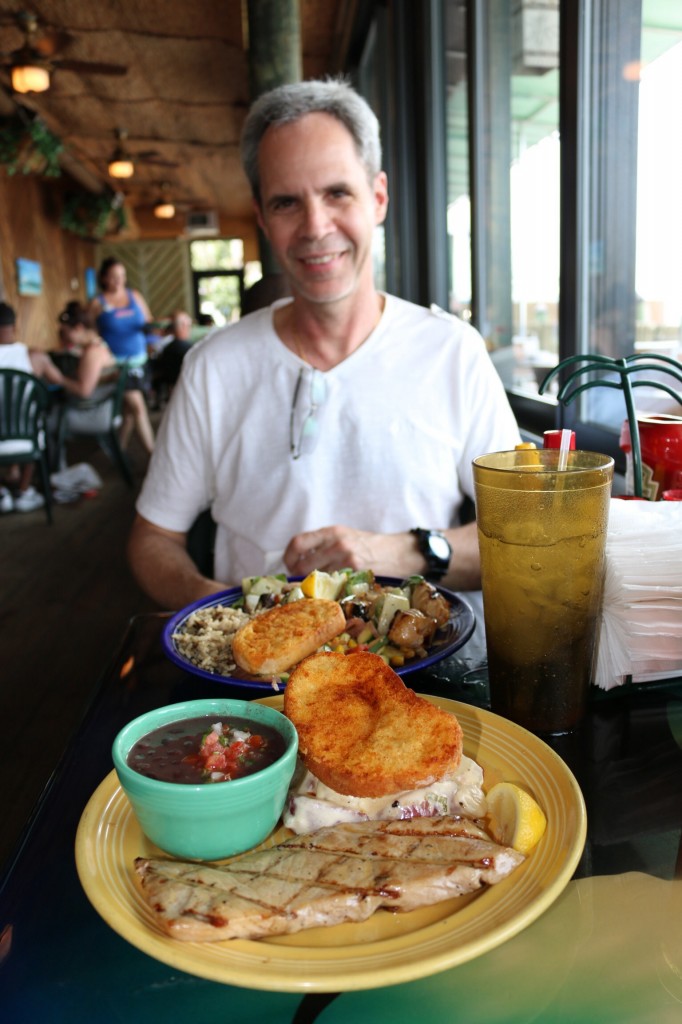 The Grilled Mahi was bland and so-so but the black beans were very good!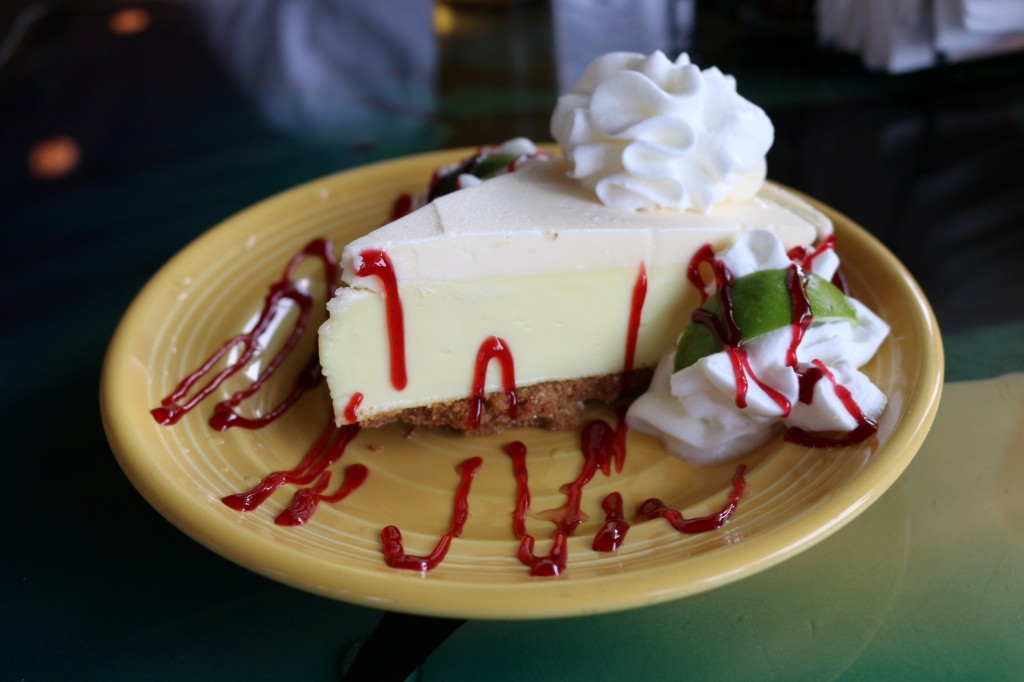 The Key Lime Pie was ohh so good. It's worth coming back just for a slice before I go home to Cali!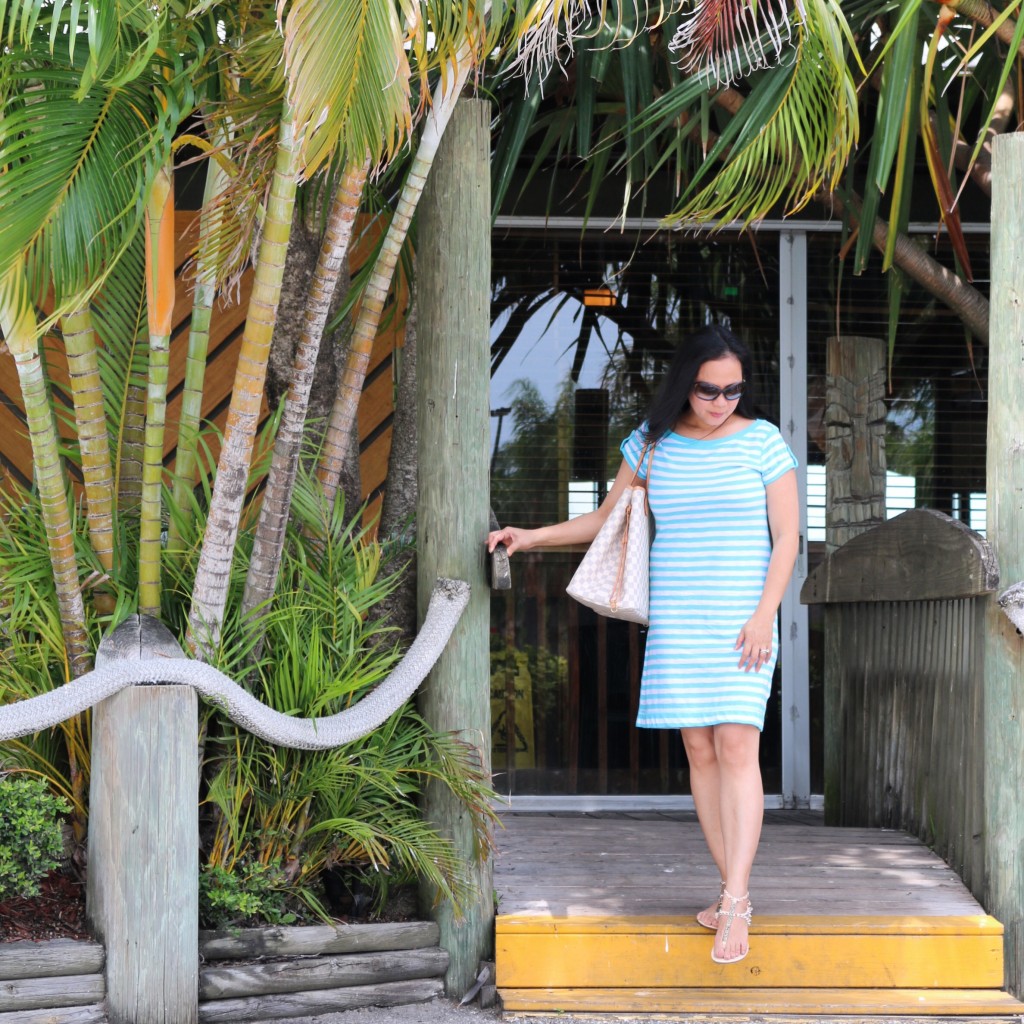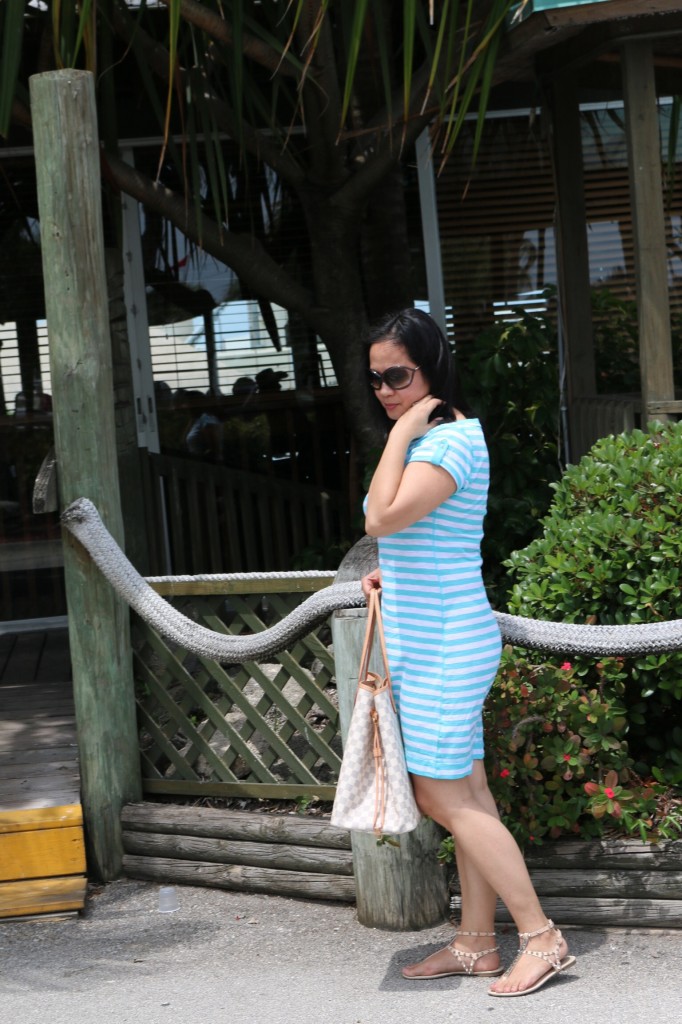 We strolled for a bit after lunch … and drove to a nearby grocery store to get some stuff.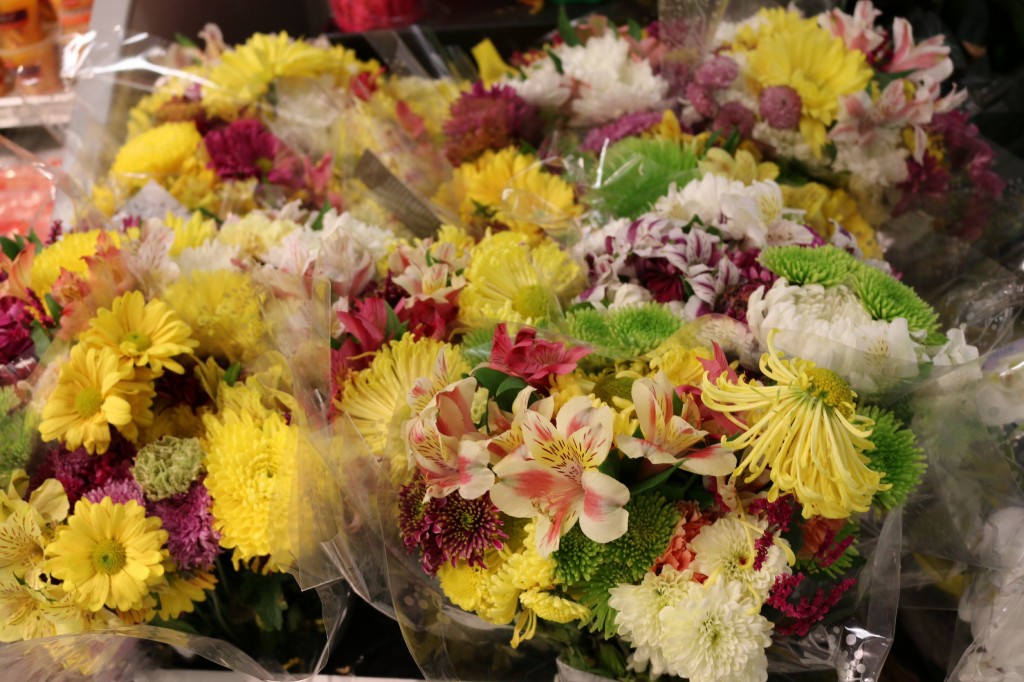 We made it to the condo way before the thunderstorm started. Hope the weather is nicer in your part of town.