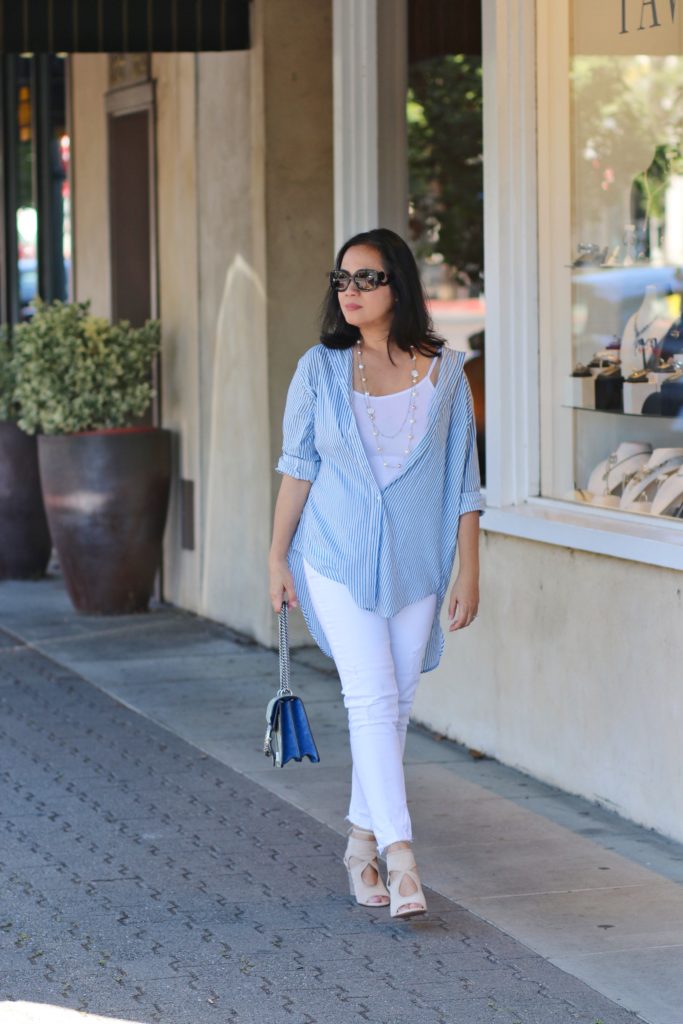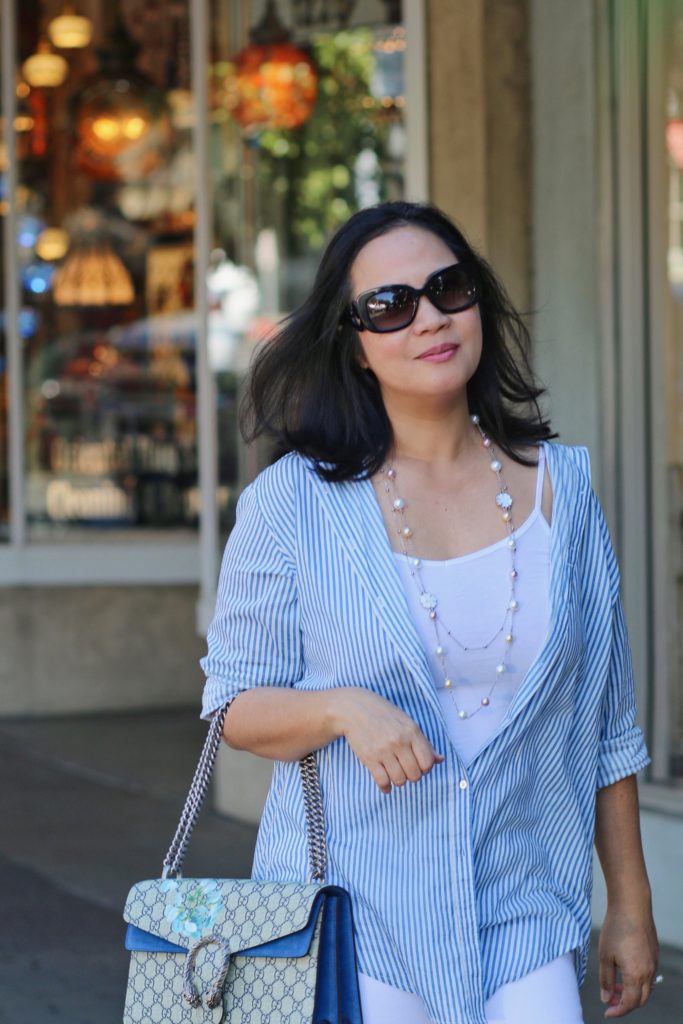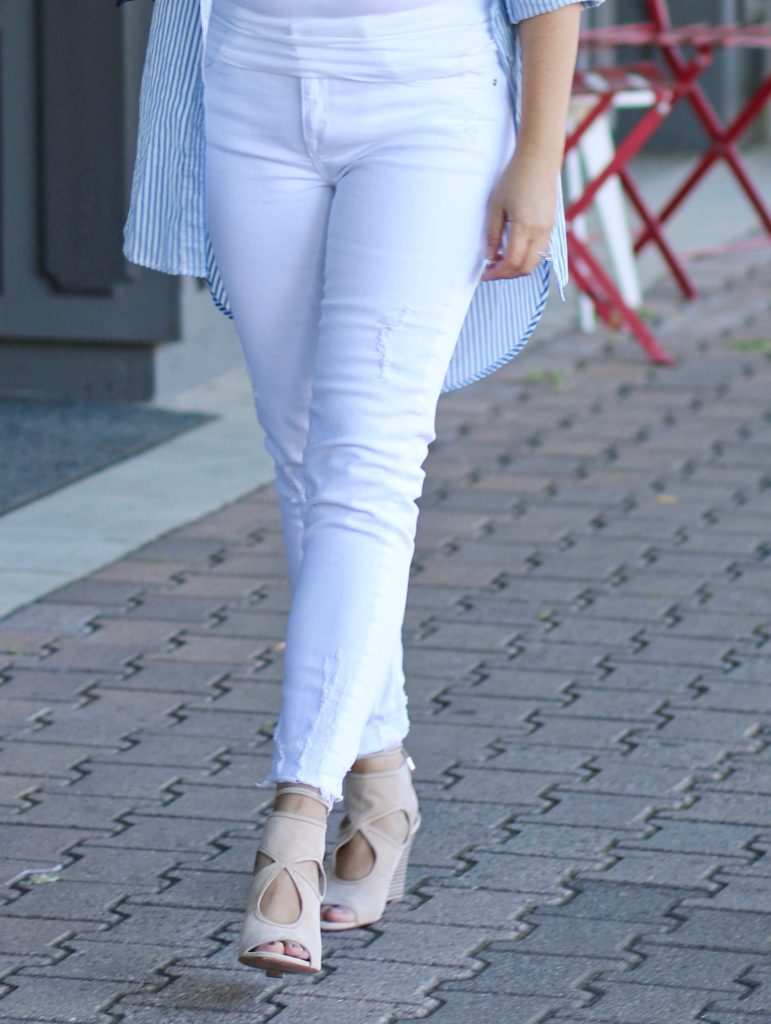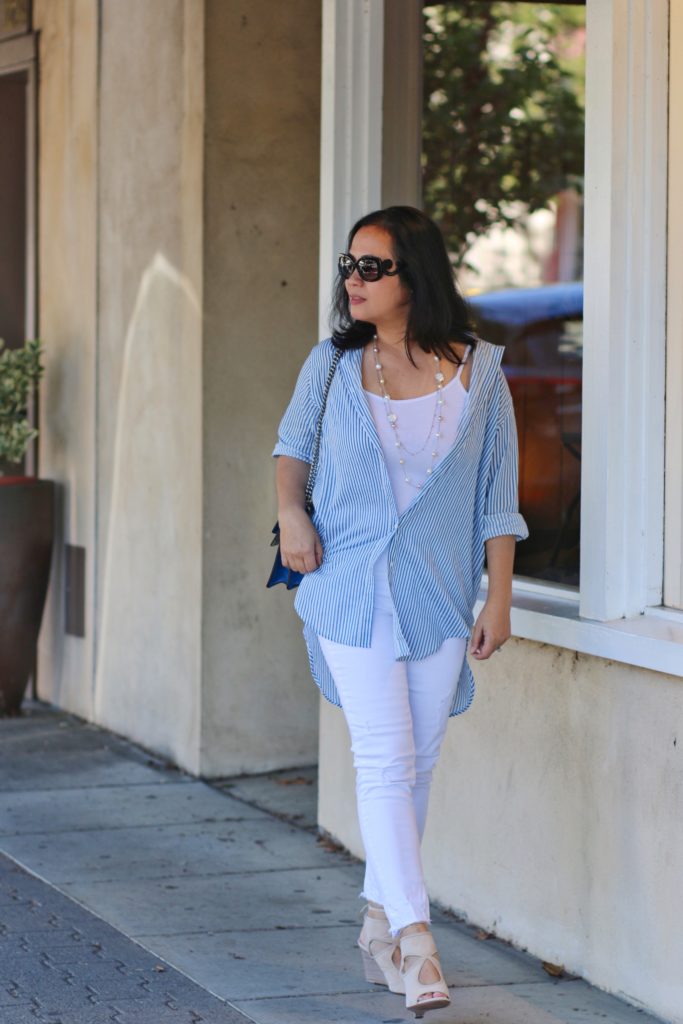 Summer is in full force and so is going to the beach to cool off. It is blazing hot in California right now and all I want to wear is something white, light, and breezy — like a basic and simple summer outfit. Basic summer outfits do not have to be plain, dull, or boring. It's all about how you put them together. So, today I'm sharing a few tips on how to boost a simple summer outfit.
How to Boost a Simple Summer Outfit
Add a necklace to a plain camisole or t-shirt
Layer a camisole with a breezy button-down shirt
Pair with a statement bag
Wear with a pair of cute neutral wedges or flat sandals
And don't forget to wear your cute sunglasses to shield your eyes from the glaring sun
All it takes is a few accessories to amp a simple outfit and make you look cool 😉 What are some of  your tips to boost a simple outfit?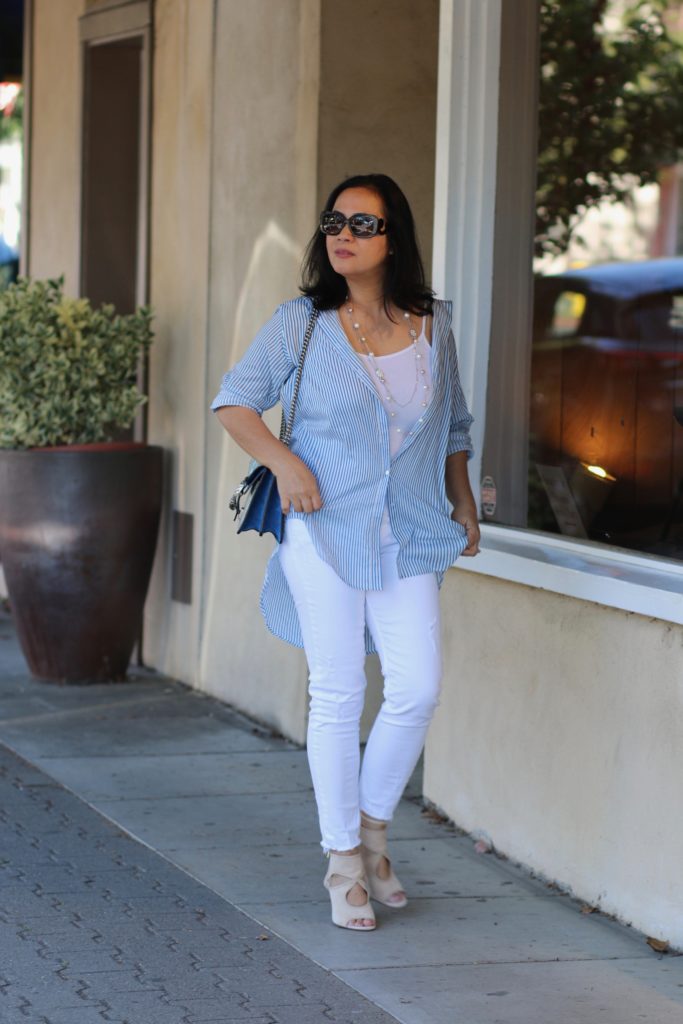 Bag: Gucci | Shoes: Aquazzura similar here | Sunglasses: Prada | Jeans: Zara (old) similar | Shirt: Zara (old) similar here
Thanks for stopping by!
♥ Emmalyn
Photos by J♥E