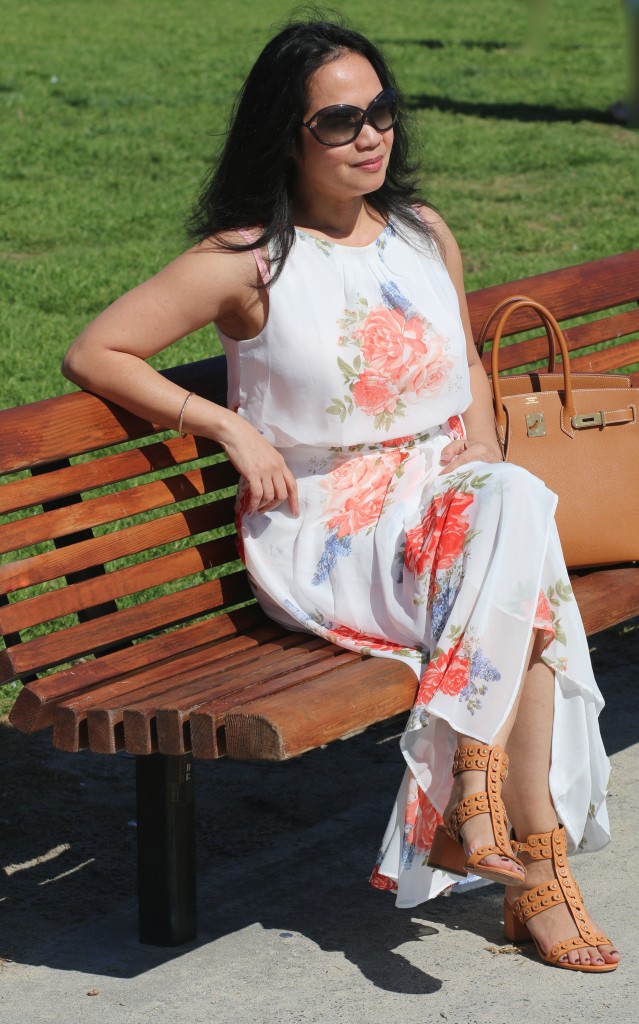 People who know me, know that I'm a smart shopper (more like a bargain hunter) when it comes to clothing and accessories shopping. Today, I'm sharing a few tips on how to shop smart and look fashionable. When I can, I take advantage of department store sales at Nordstrom, Saks, Barneys, and etc. I also love to shop at outlets like Nordstrom Rack, Saks Off 5th, Barneys Warehouse, etcetera and at bargain stores such as TJMaxx, Ross, and Marshalls. Bargain stores carry some designer items, but stock is limited. So it's a hit or miss with these stores. But when I find classic items at a fraction of their original price, it's a major SCORE!
How to Shop Smart and Look Fashionable
Take advantage of department store sales
Shop at outlets or bargain stores for more discounts
Invest on classic fashion items such as classic cut dresses, structured bags, neutral shoes, silk or cashmere scarves, etc.
Incorporate classic pieces with trendy pieces — I like to incorporate the season's trends into my style. Mixing and matching these items to liven or update an outfit is as easy as pairing a dress with designer shoes and bags, adding a piece of fashion jewelry to an outfit, or tying a scarf on a handbag.
The Classics: Why I Invest in Them
Because trends fade fast, I tend to stock up on quality classic pieces even if the sale price is still a little expensive. When it comes to classic accessories such as bags and shoes that don't go on sale, I spend my savings (and hubby's) on those investment pieces. Classic clothes and accessories never go out of style. You get wear after wear out of them for years. I can justify the expense by the number of times I wear these items. Also, a few of my accessories have a great resale value! Not that I would ever sell any of my beloved bags and shoes, I'd rather give them to my sisters and mom.
What are your shopping smart tips?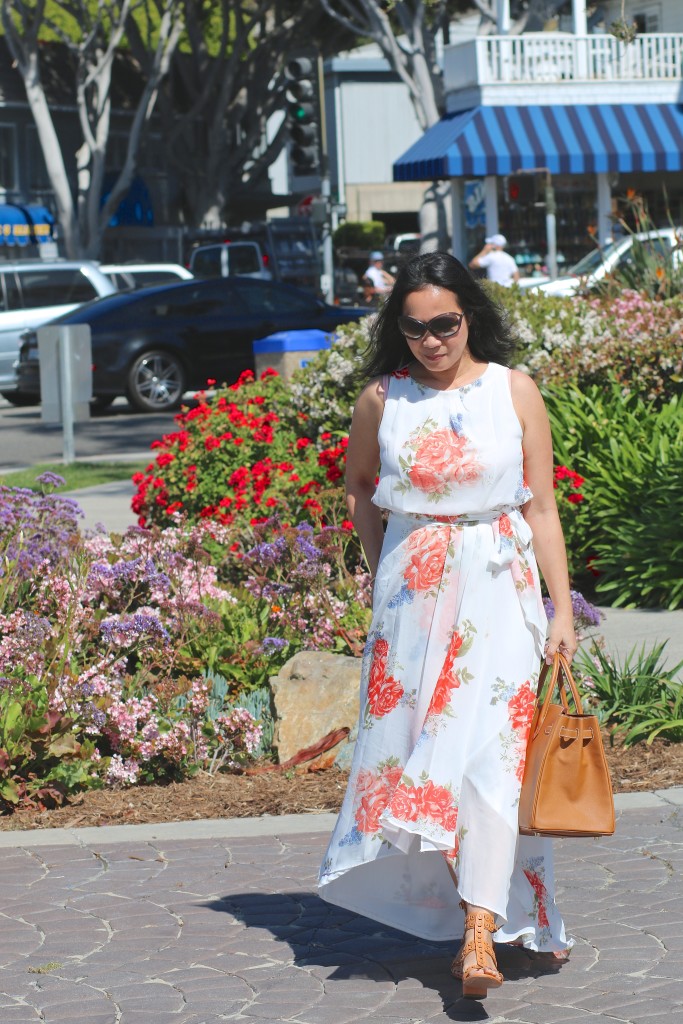 By the way, I got this dress from Ross for $19.95!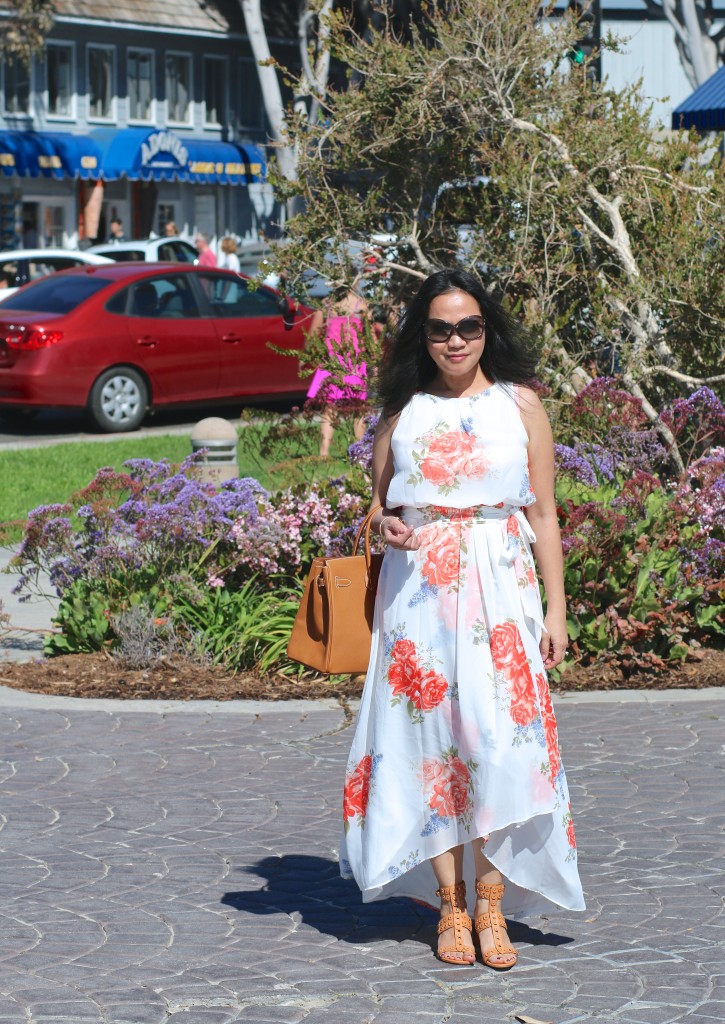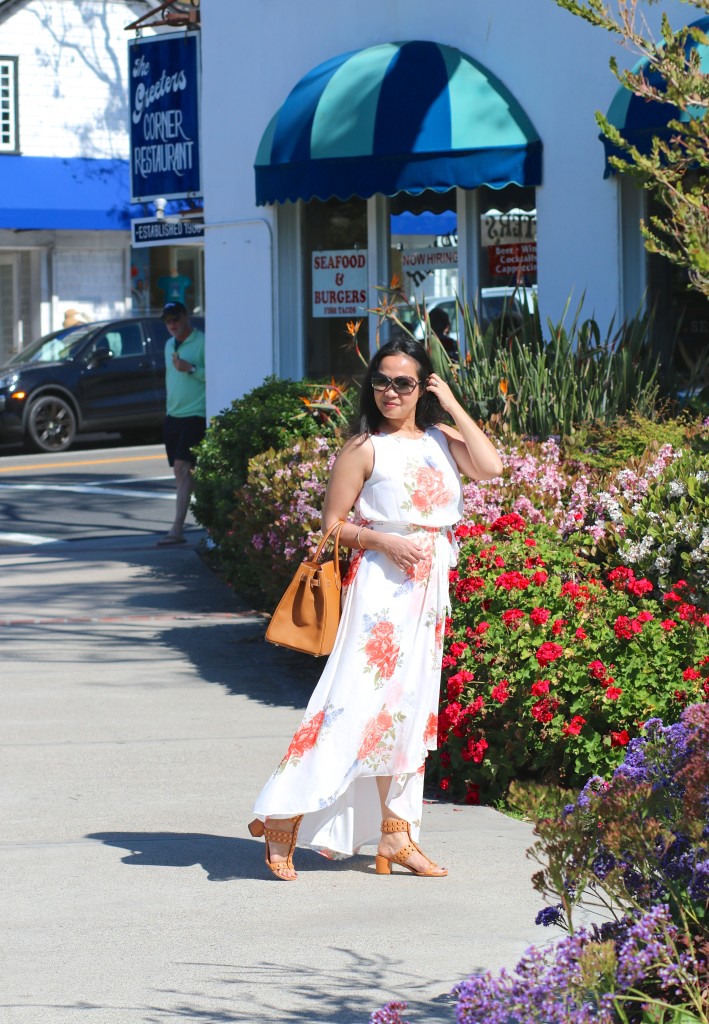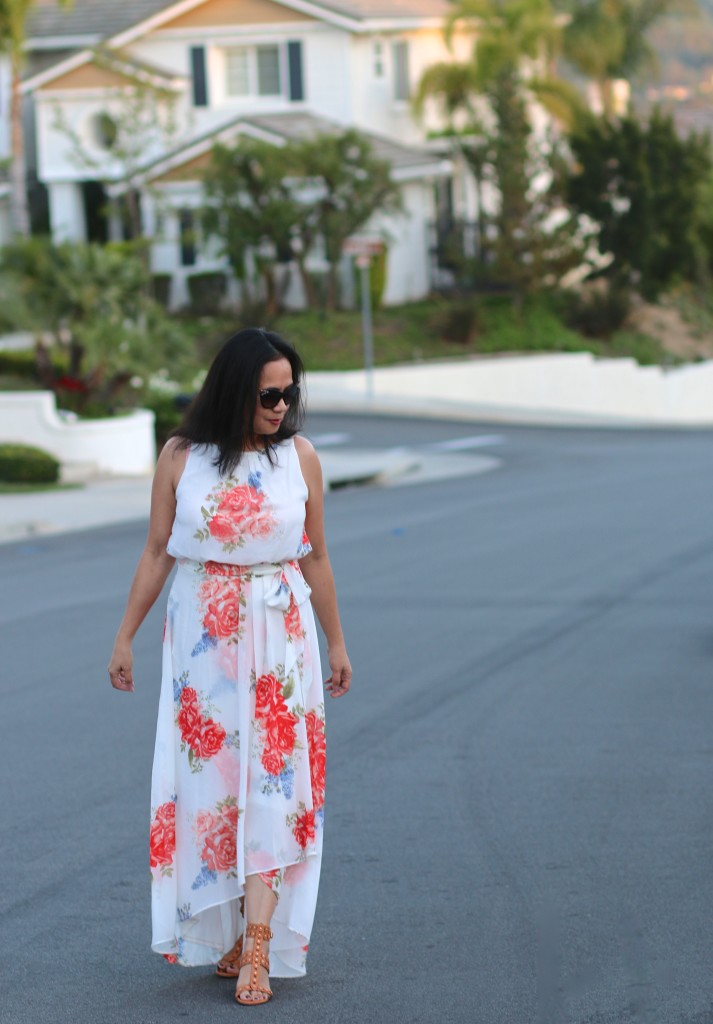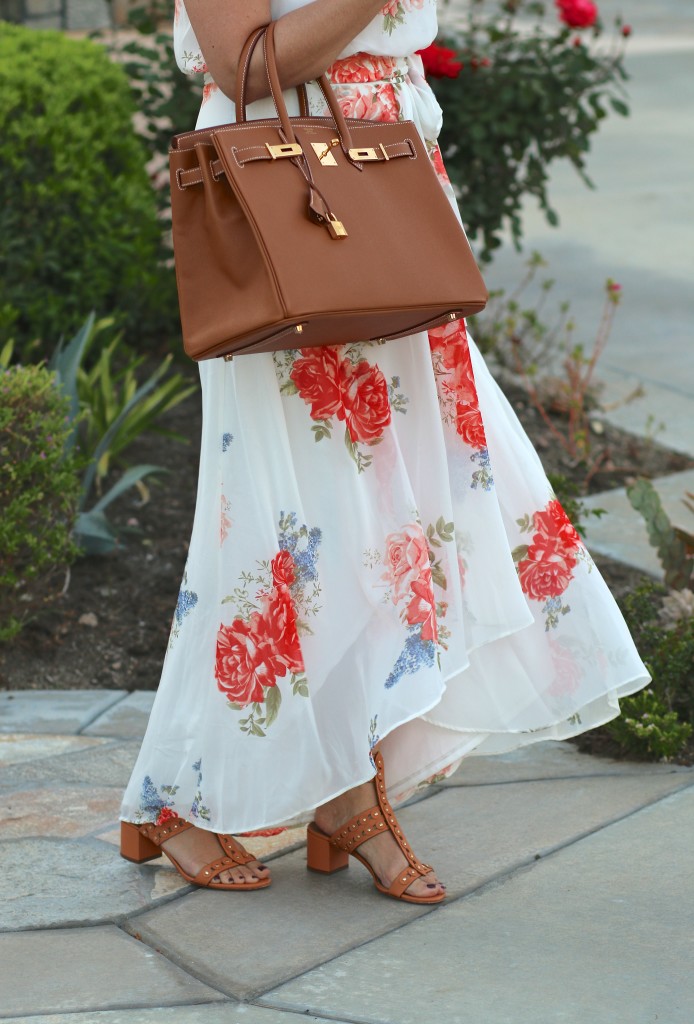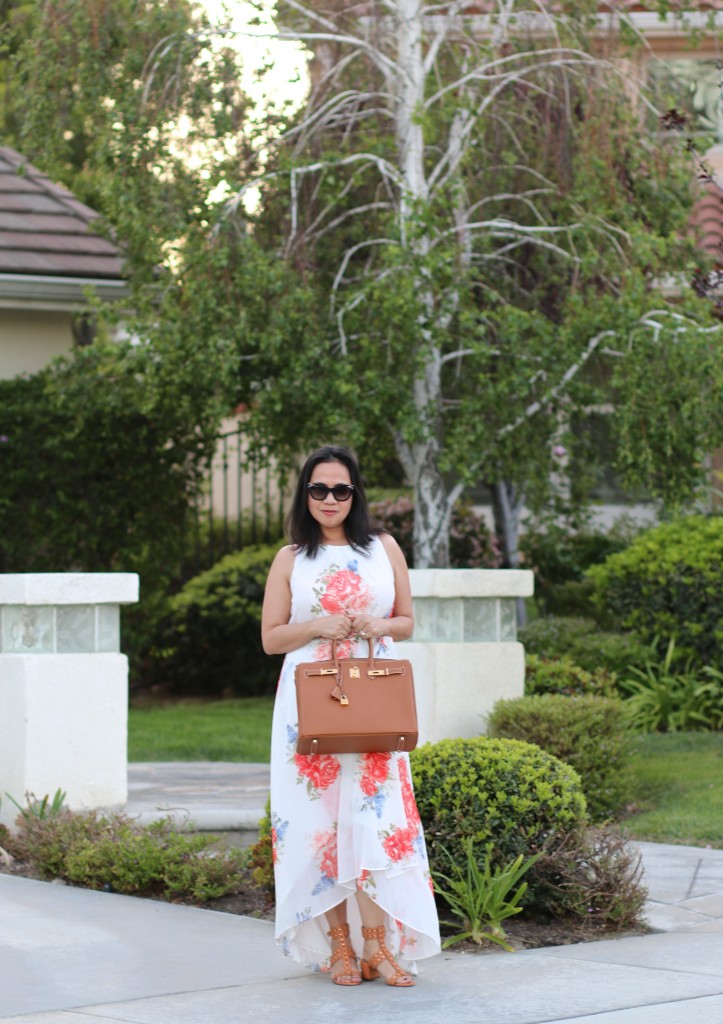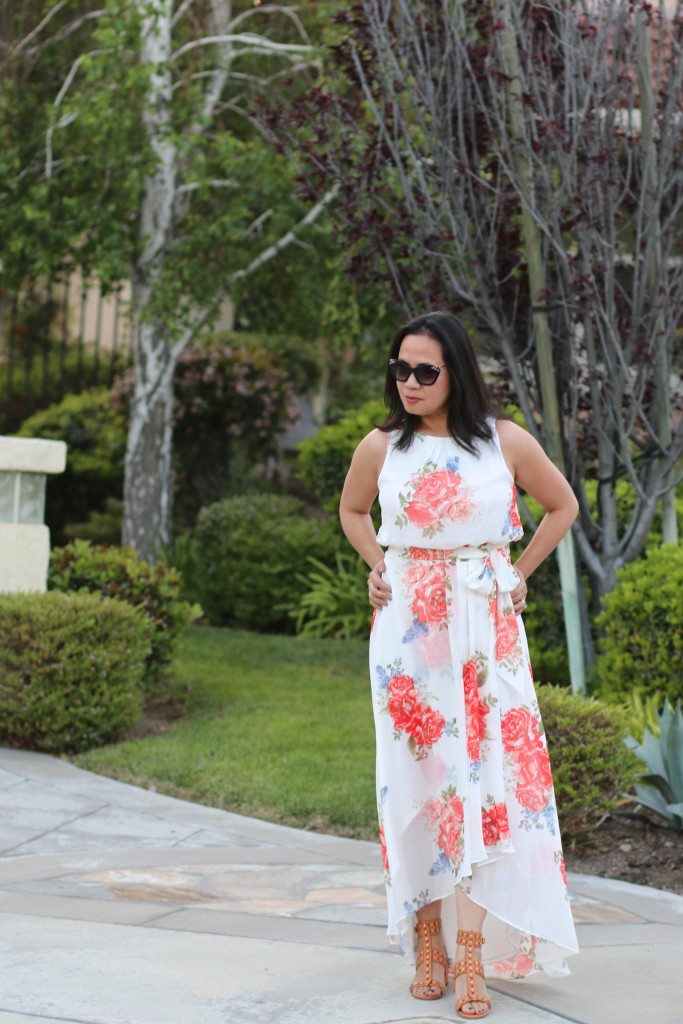 Bag: Hermès | Shoes: Aquazurra similar here | Dress: Shelby and Palmer | Sunglasses: (top 4 photos) Tom Ford | Sunglasses: Miu Miu (old) similar here and here
Have a great weekend and thanks for stopping by!
♥ Emmalyn
Photos by J♥E