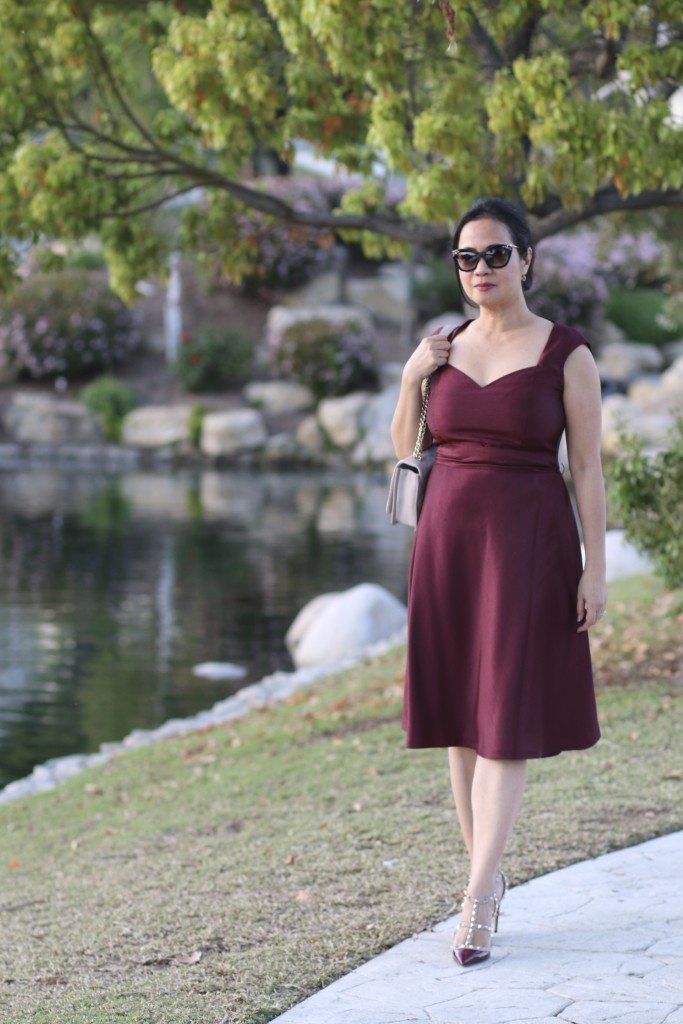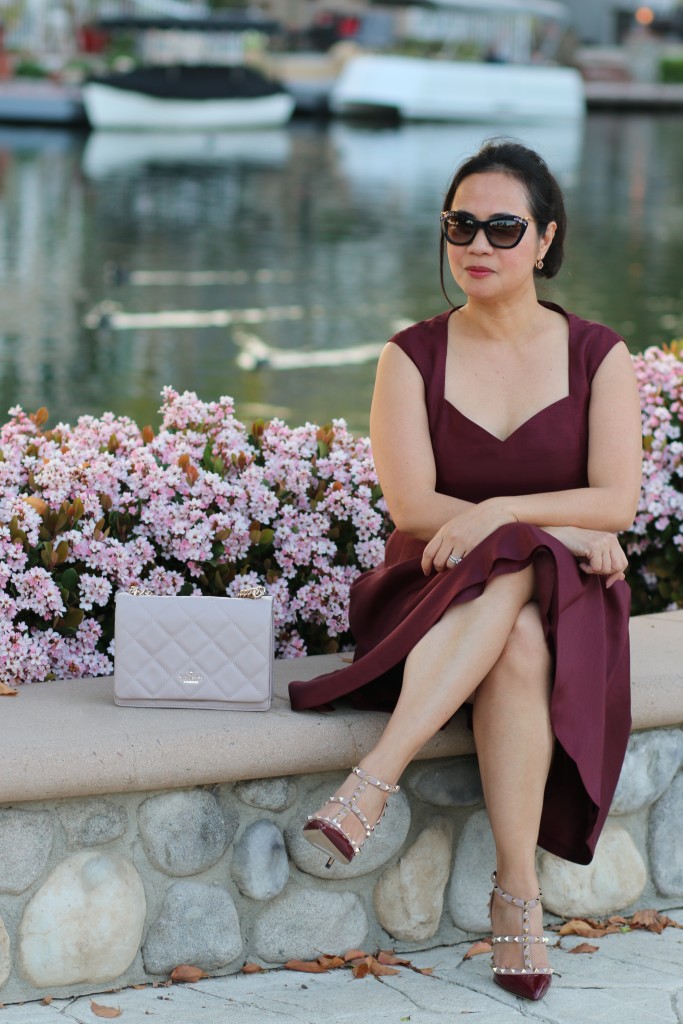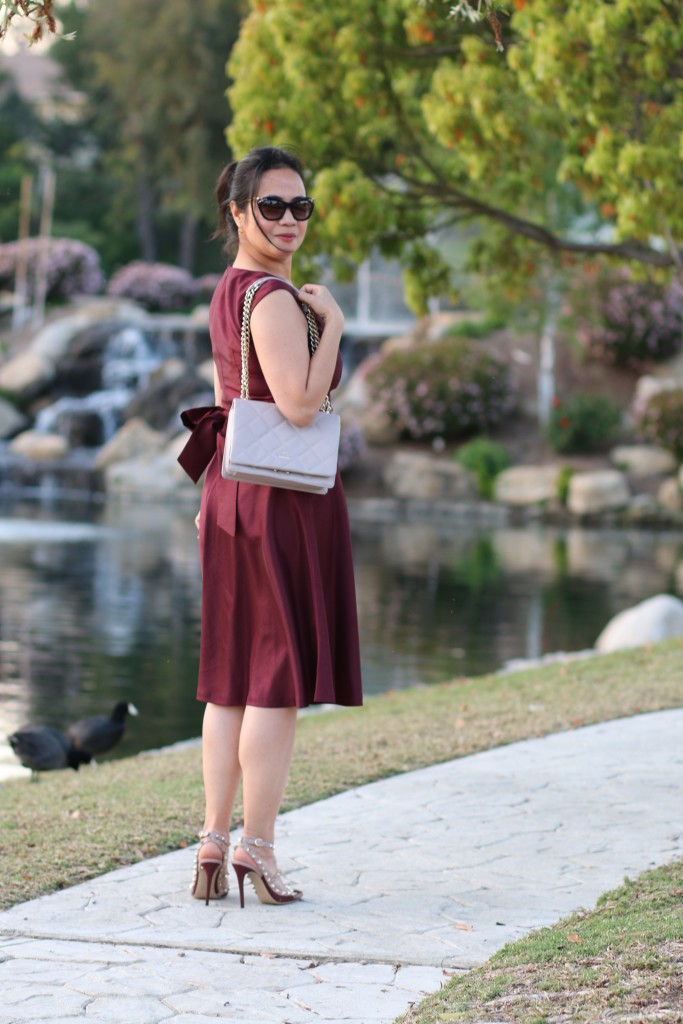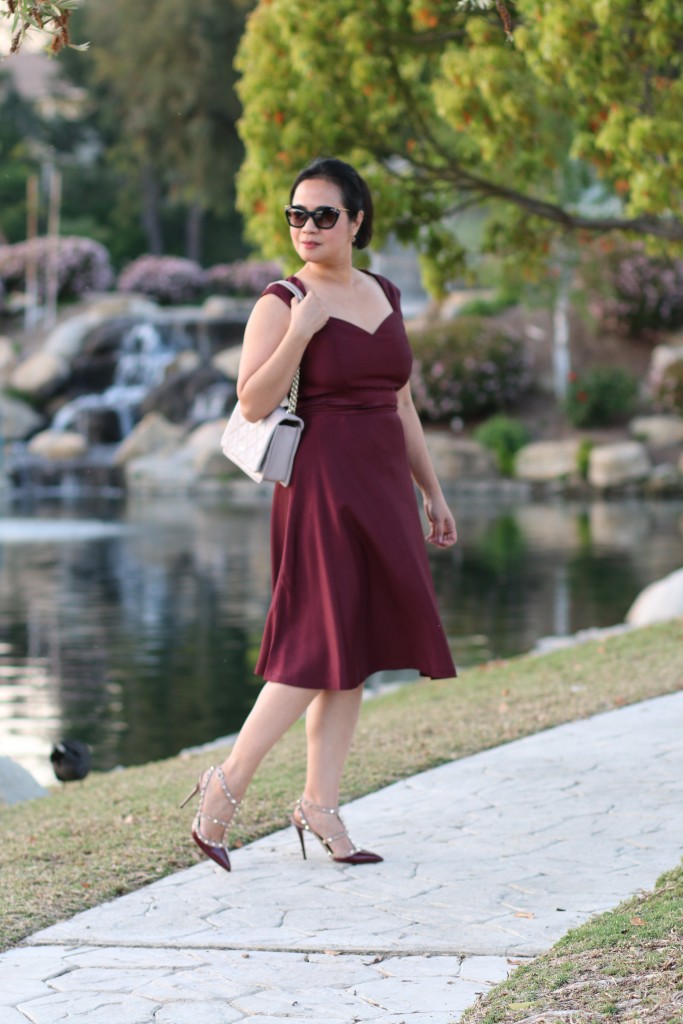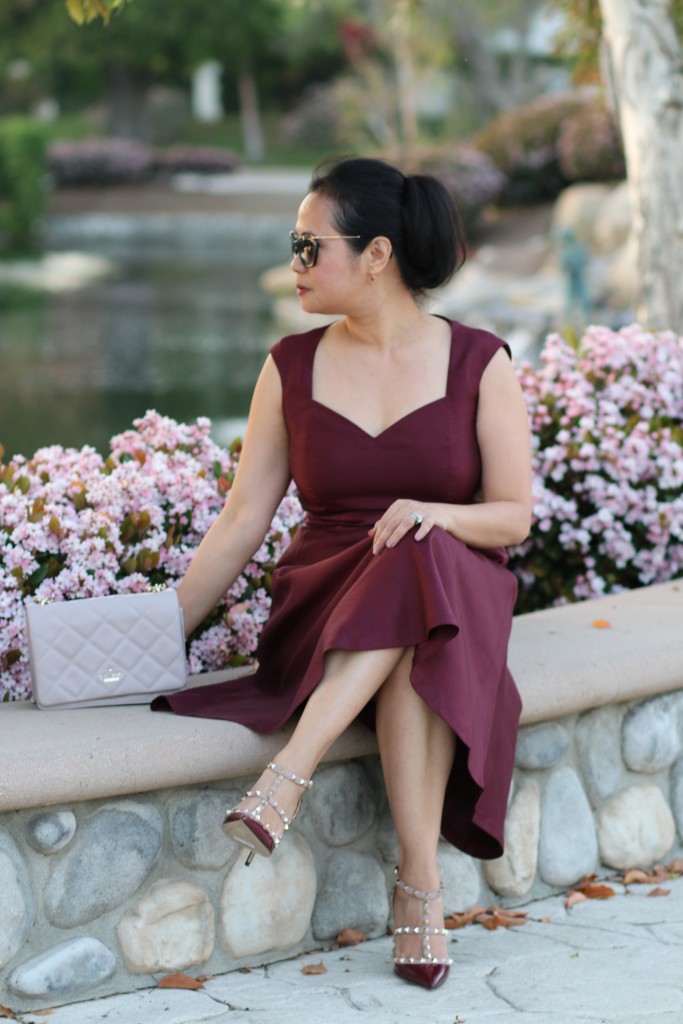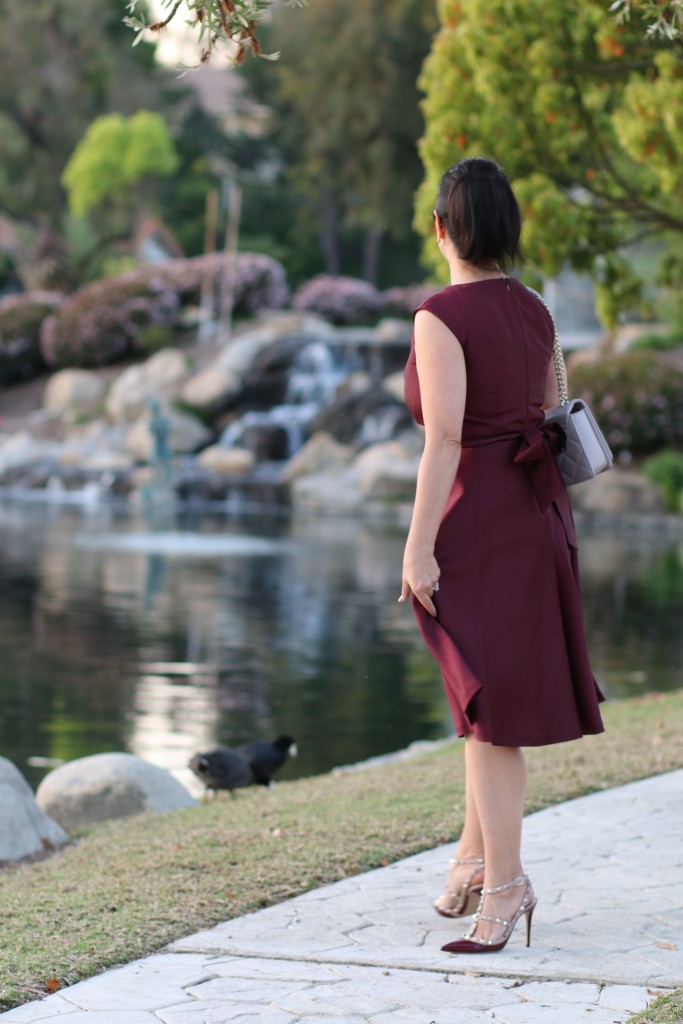 Spring has sprung! Well, one more day and it's officially spring 🙂 In today's post, I'm talking about how to style a burgundy dress in the spring. It all started with a dress I found on sale during the winter. I didn't get the chance to wear it until last week — and it's almost spring! It was a sunny day and the temperature was in the mid – 70's. It was the perfect day and weather to wear my dress to church. And… to welcome the new season, I updated this dress with neutral accessories. Here's how I accessorized my burgundy dress to transition to spring.
How to Style a Burgundy Dress in the Spring
For today's look, I kept it simple. The dress is a rich dark shade of red. To lighten it up a bit, I opted for nude accessories. I love the excellent contrast created by the juxtaposition of nude and burgundy colors. It gave the dress a hint of light color that's perfect of spring 🙂
Other Ways to Style a Burgundy Dress in Spring
Wear with neutral or light-colored jewelry
Add a springtime hued or light-colored silk scarf
Accessorize with ivory or neutral heels and bag to contrast with the dark shade of the dress
Style with a neutral or belt to define waistline
Pair with a blush pink or ivory cardigan
I think ivory, blush/light pink, and nude are great color accents for burgundy. Of course, there are many ways to style a burgundy dress in the spring — what matters is how you feel about your outfit. If you like the way you look in your outfit, that's all that matters! What colors do you pair with burgundy?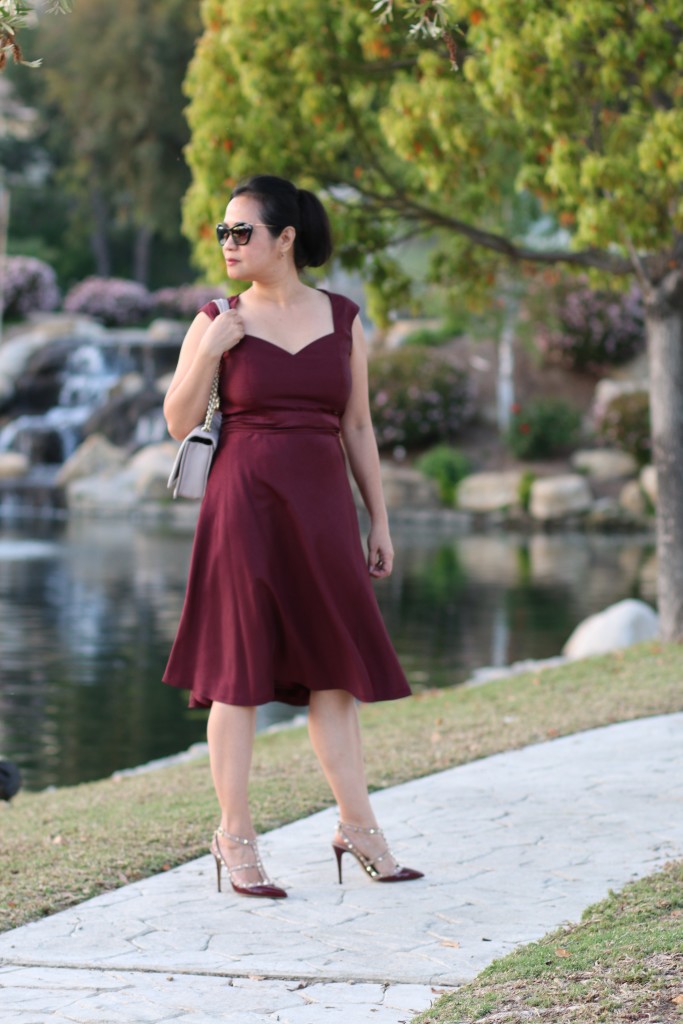 Dress: Kasper  | Shoes: Valentino (similar here)  | Bag: Kate Spade  | Sunglasses: Miu Miu
Thanks for stopping by and have a great weekend!
♥ Emmalyn
Photos by J♥E