Despite the rain, we decided to go on a Kayak and Snorkel Tour on Hanalei River. So glad we did, we had a great time! Our tour guides talked about Hawaiian history, the mountains – including Puff the Magic Dragon, and taught us some words in Hawaiian (sadly, I can only recall a few.)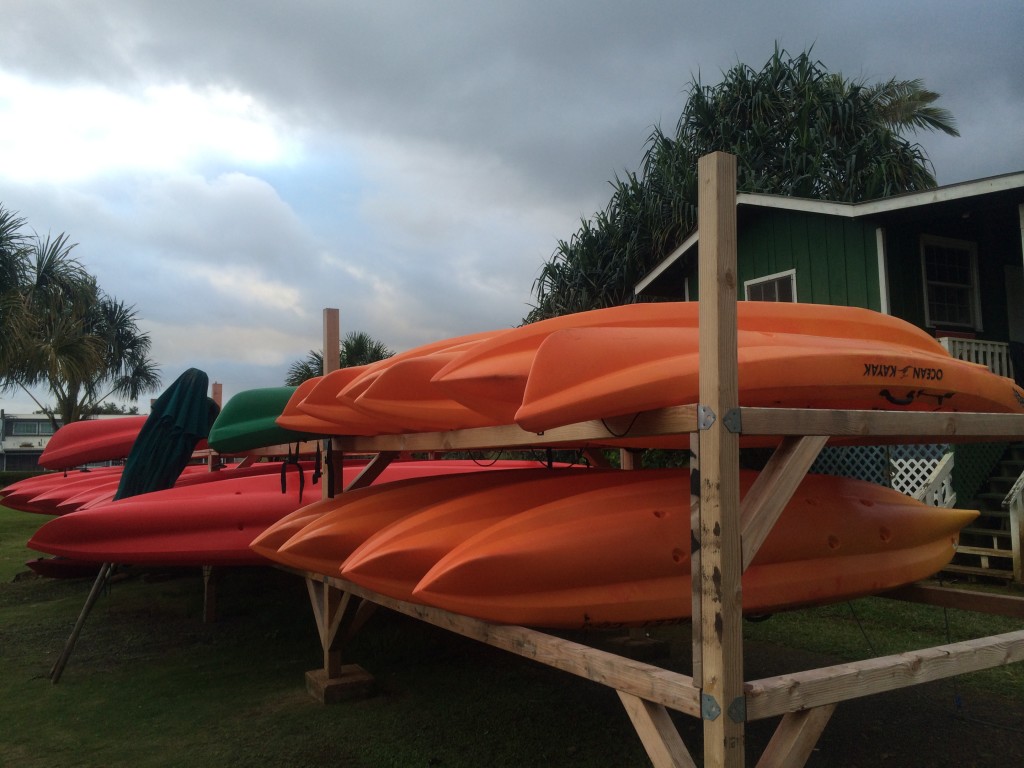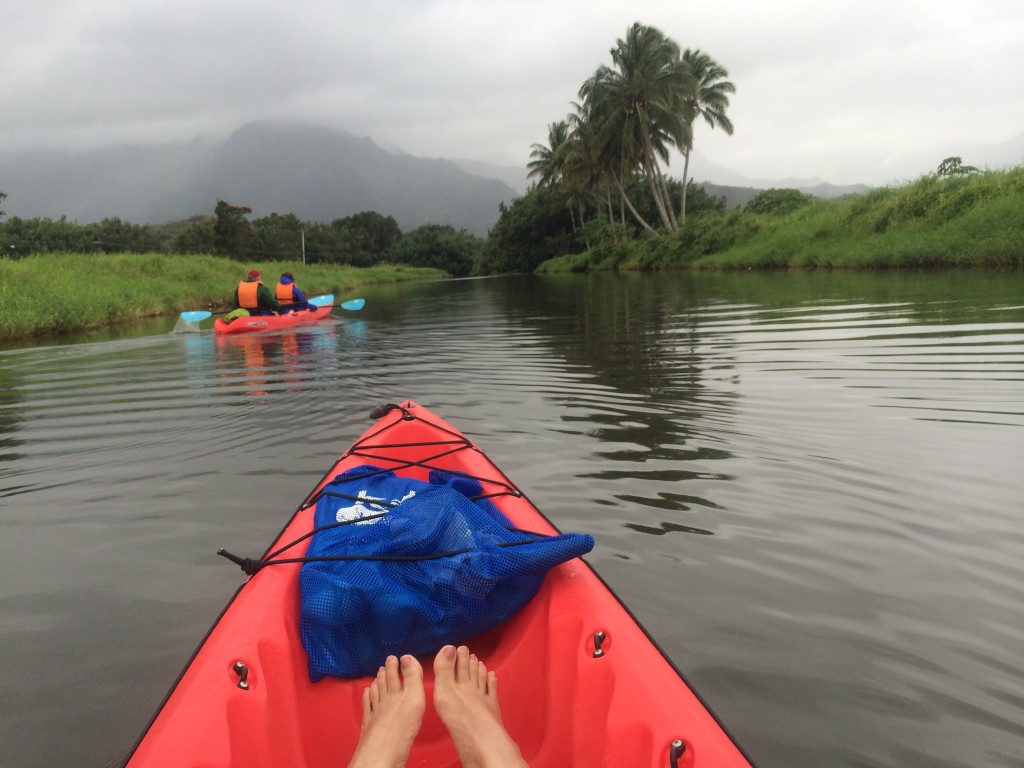 This picture reminds me of how peaceful and beautiful this place was.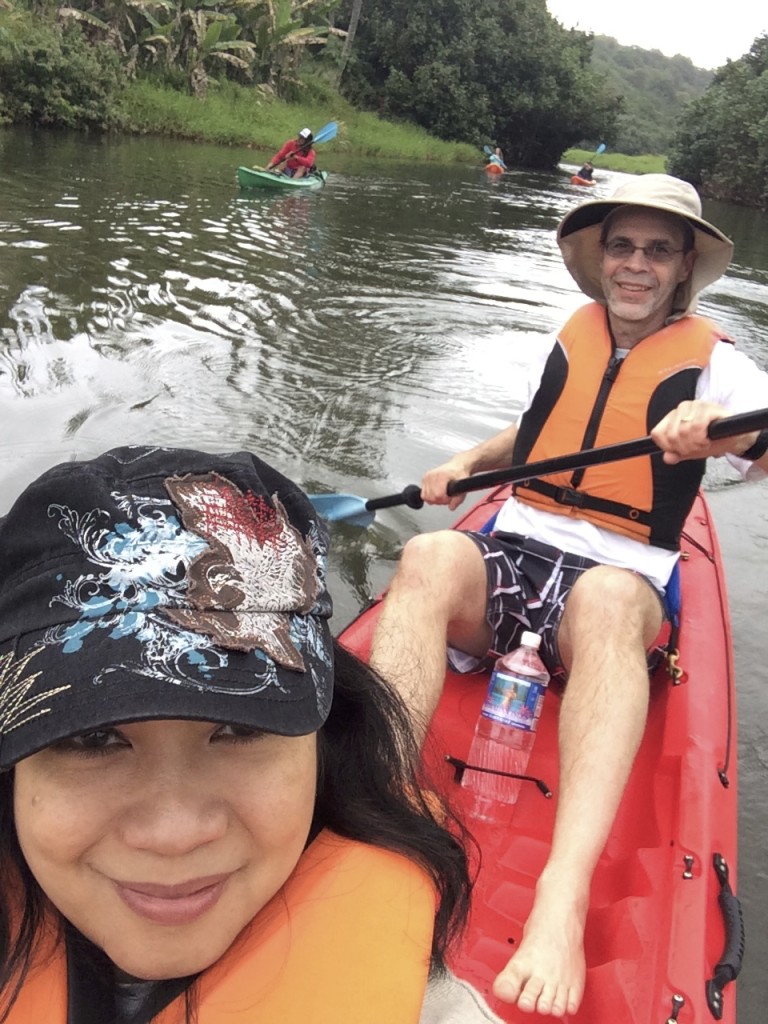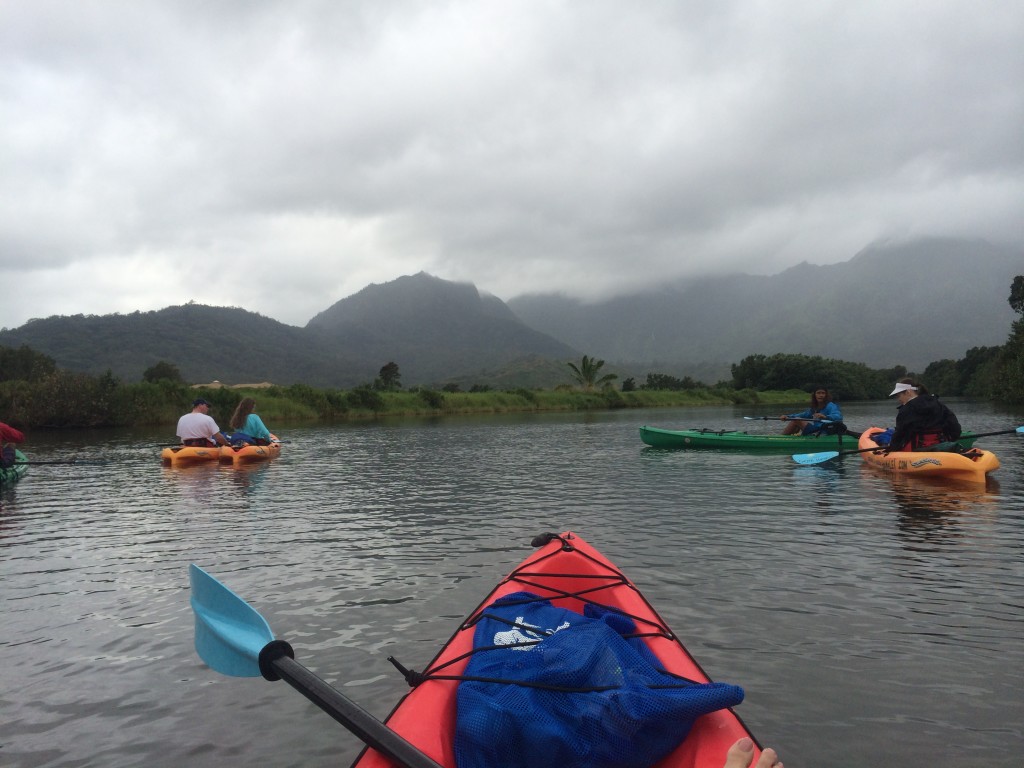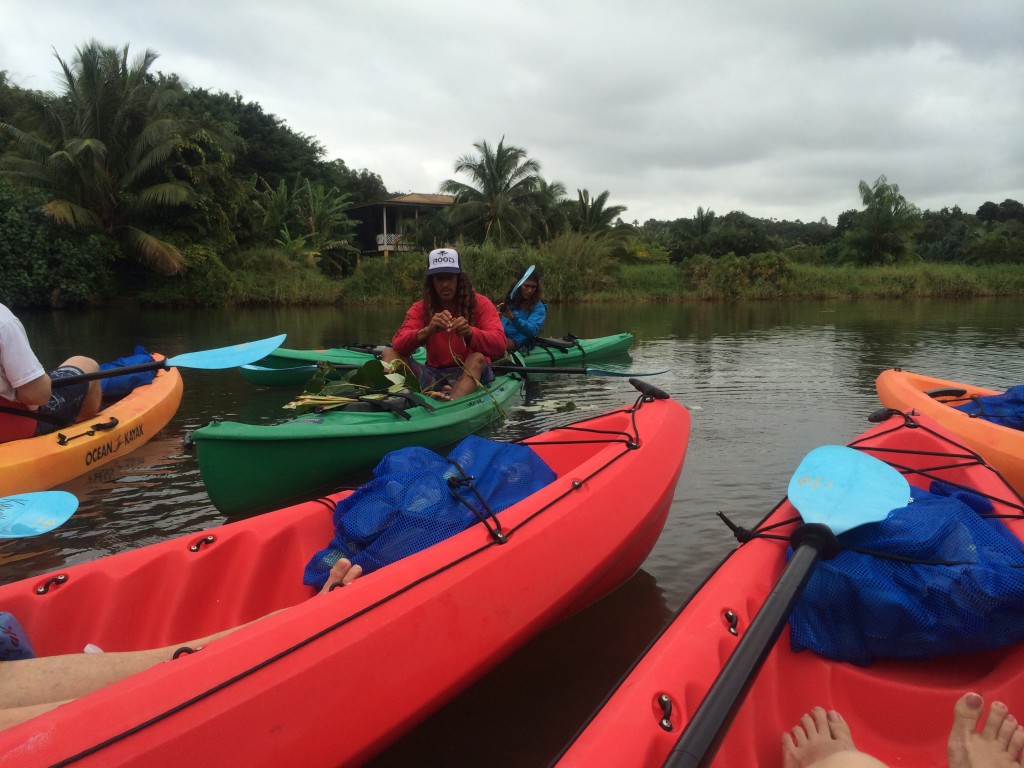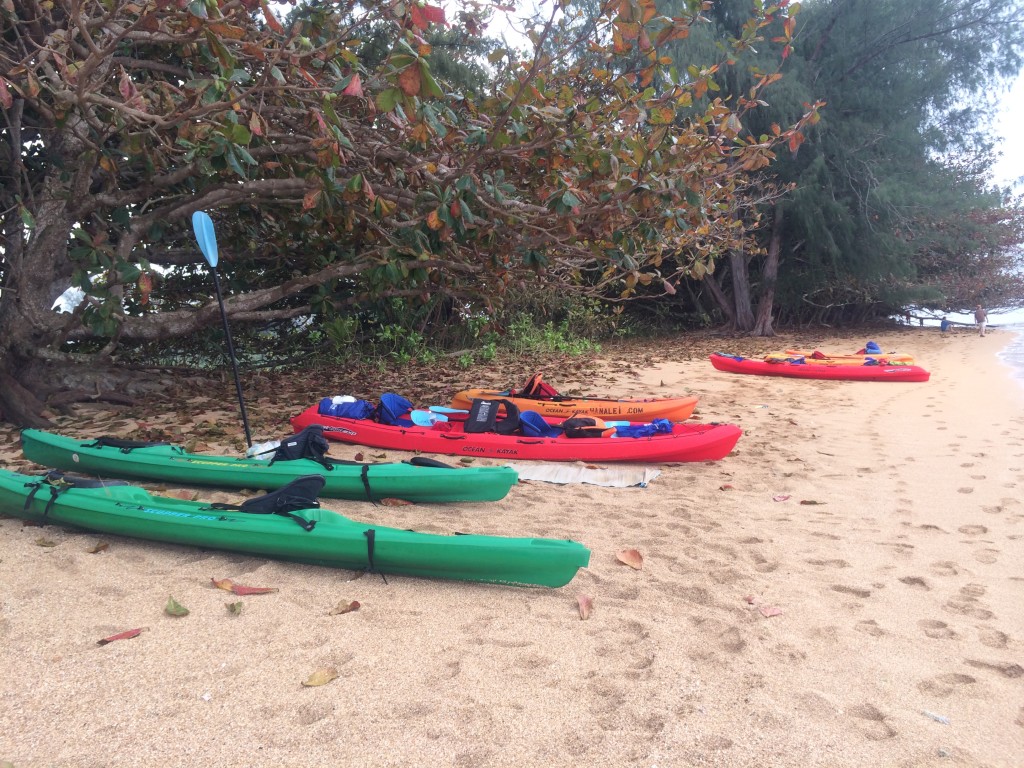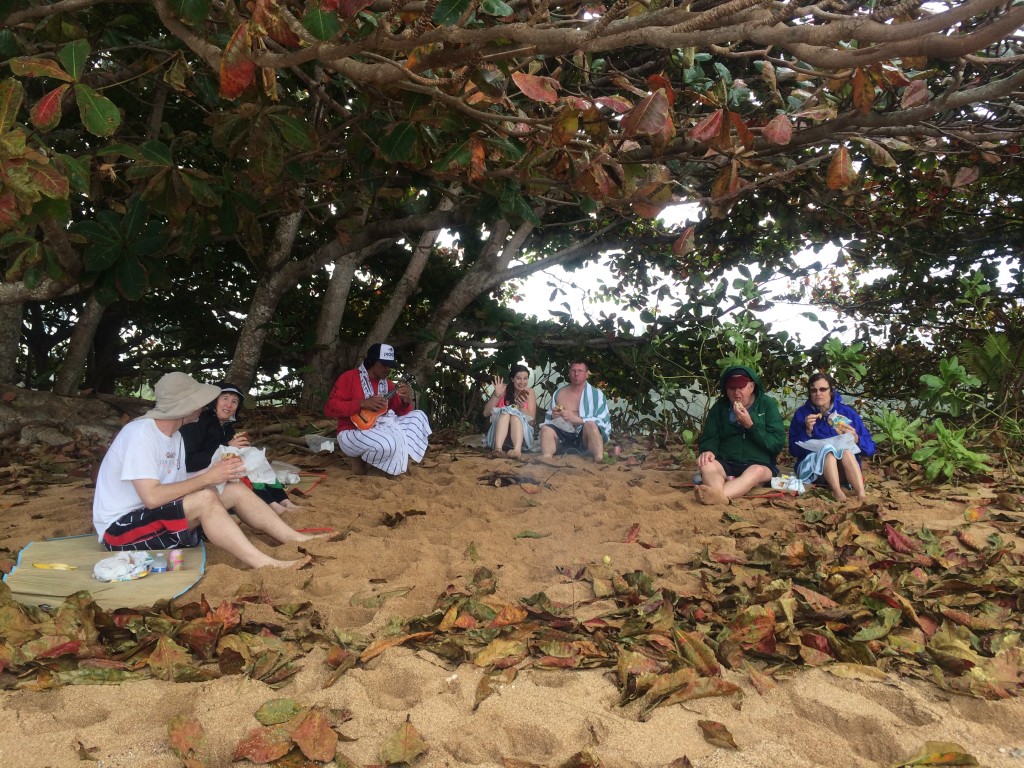 Our tour guides entertained us with a few Hawaiian songs during lunchtime.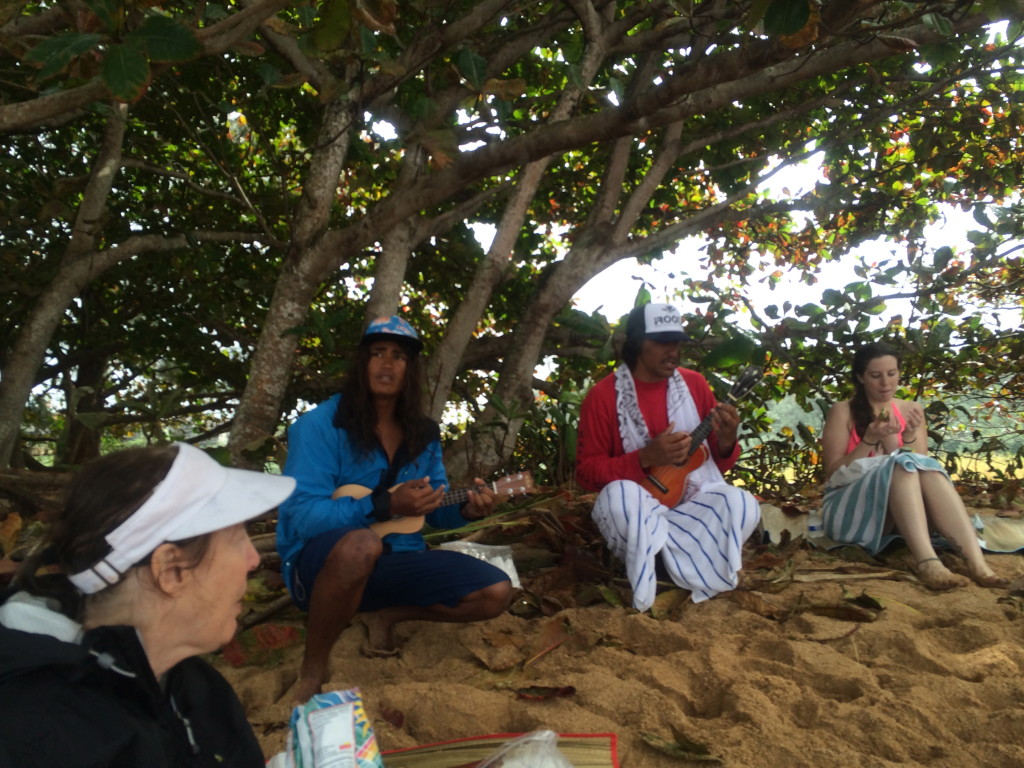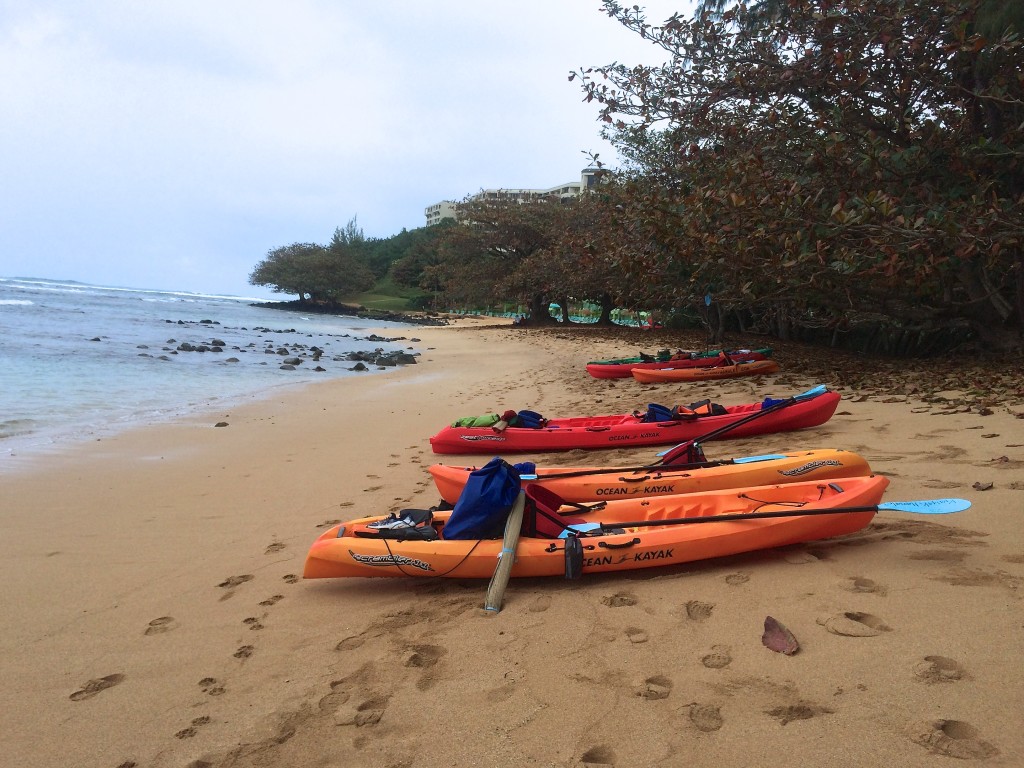 While Joe and the rest of the group snorkeled, I stayed behind. The waves were too choppy for me (I was a little scared.)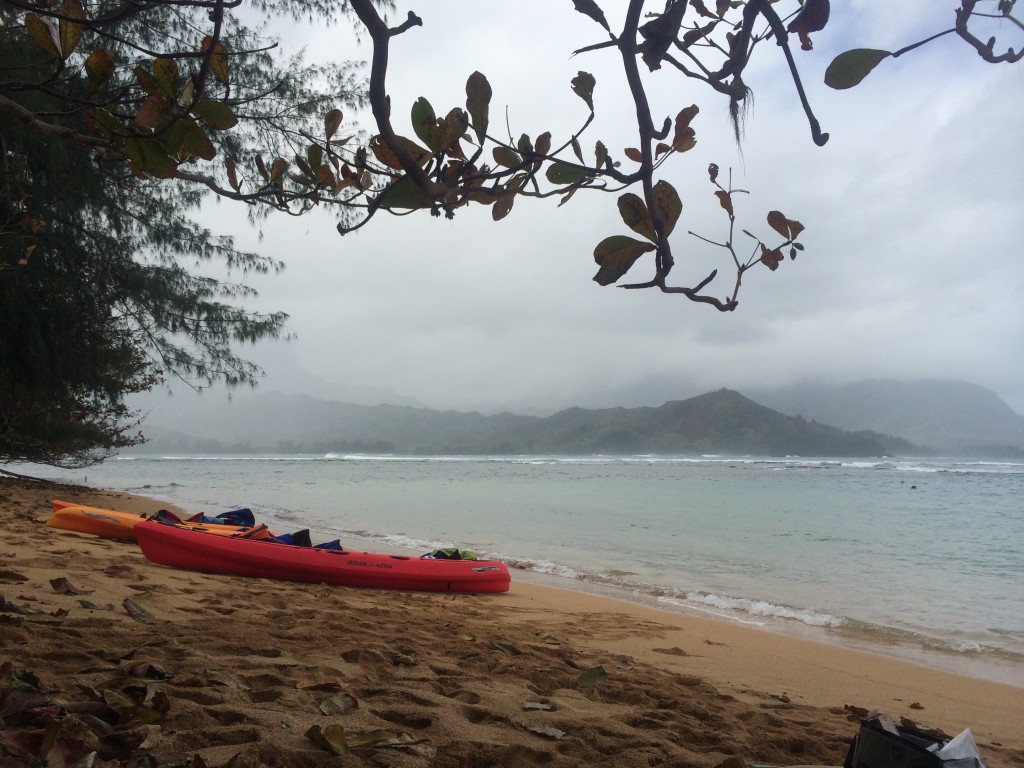 Puff the Magic Dragon – up close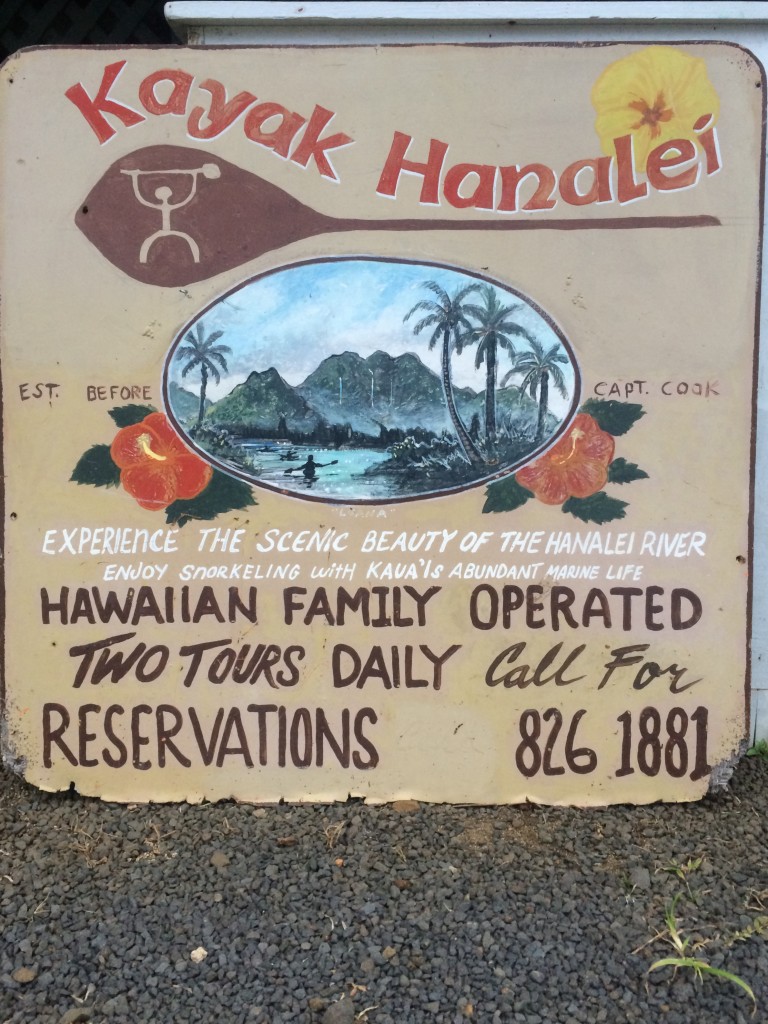 It was a beautiful adventure!
We would gladly do this again, but next time we will just rent their kayaks and go on our own. It's only about a couple of miles to go up the river or to the ocean. They have an instant river access and we won't need an organized tour. 
Have a beautiful day!
♥ Emms