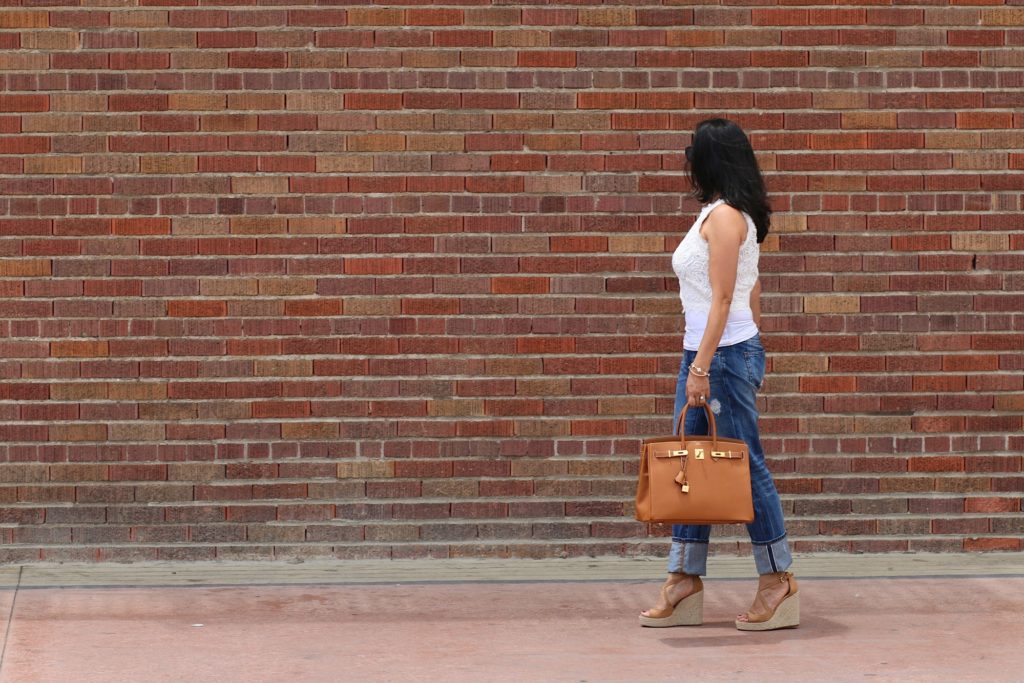 Jeans: Zara | Shoes: Saks Fifth Avenue | Sunglasses:Prada | Bag: Hermes | Top: Marshalls score 😉
One of my favorite outfits: (feminine) lace top and distressed jeans. I like how the lace top made my distressed jeans look more feminine and less rugged.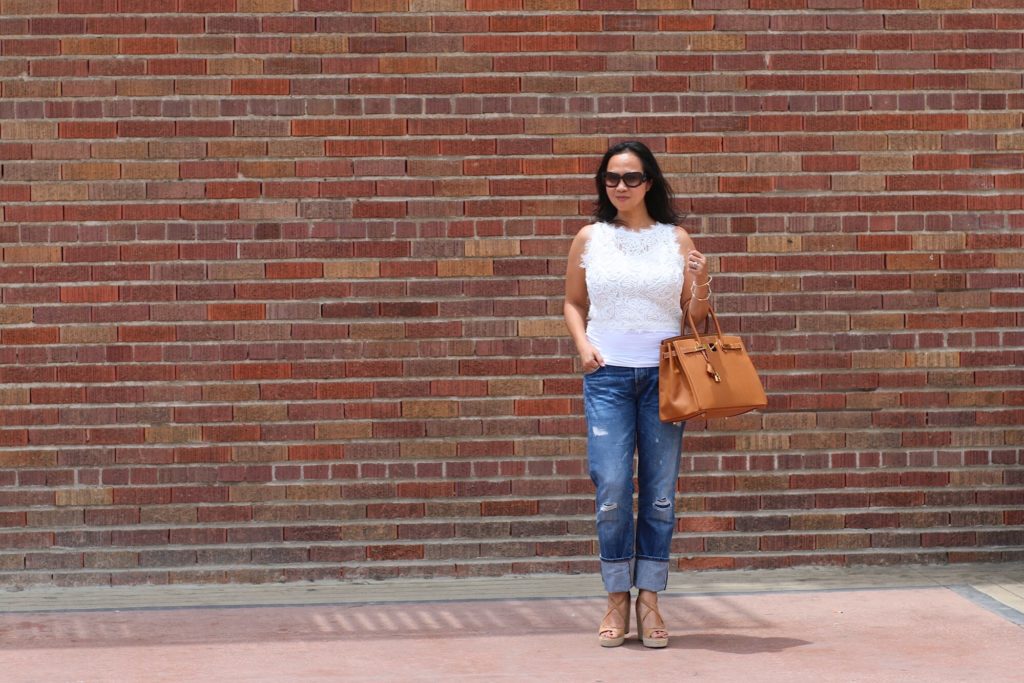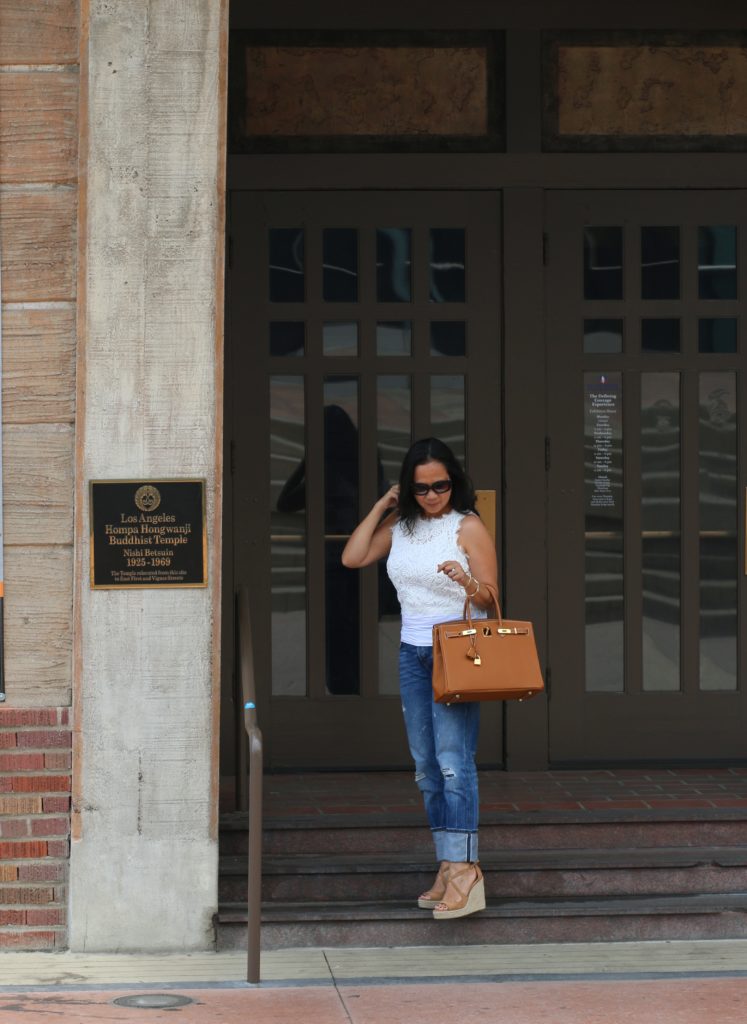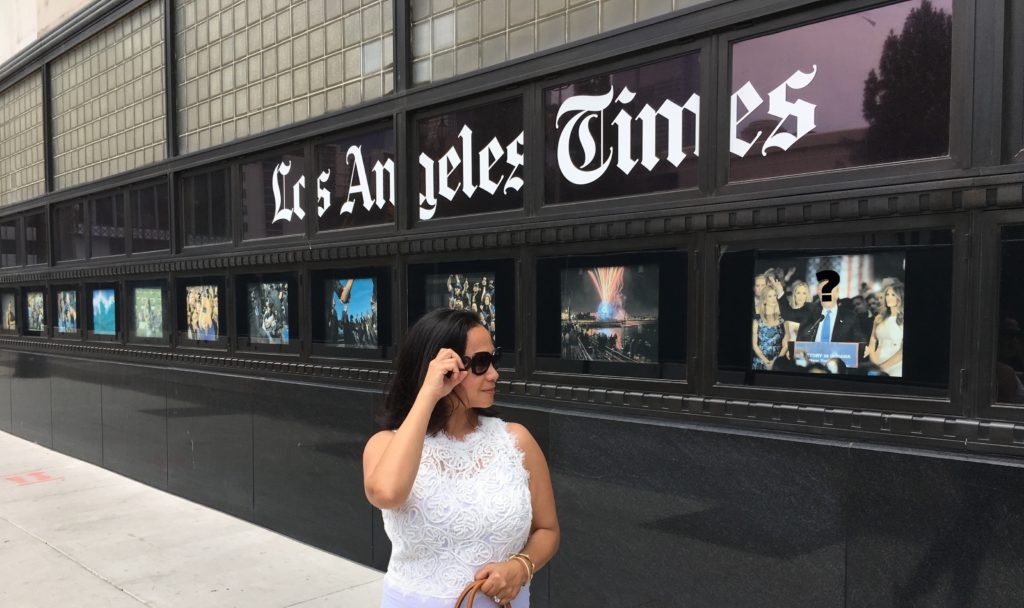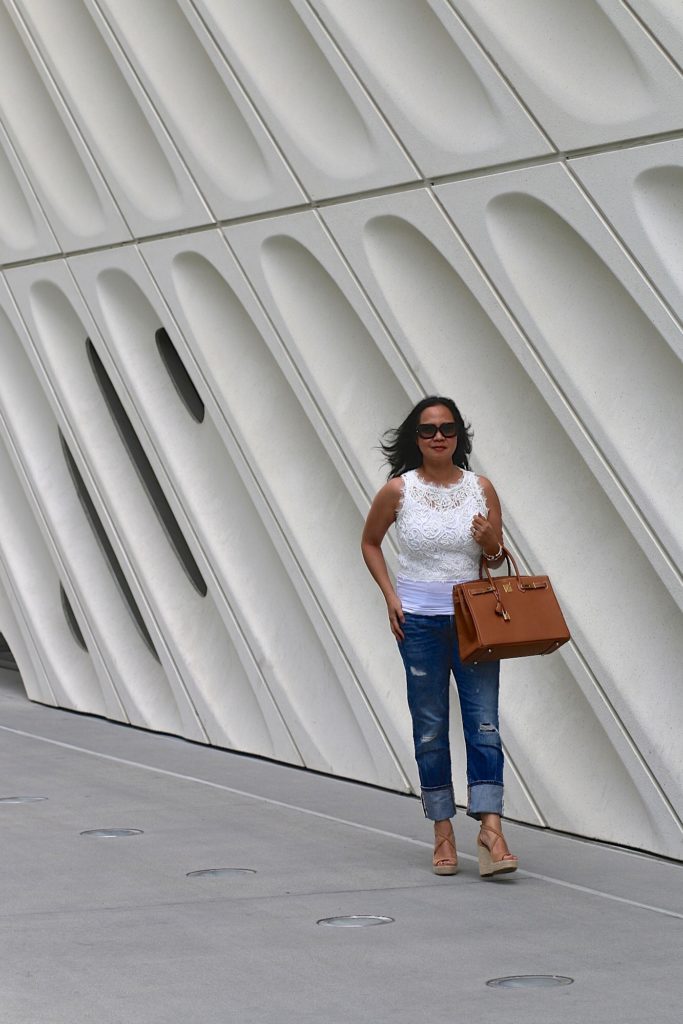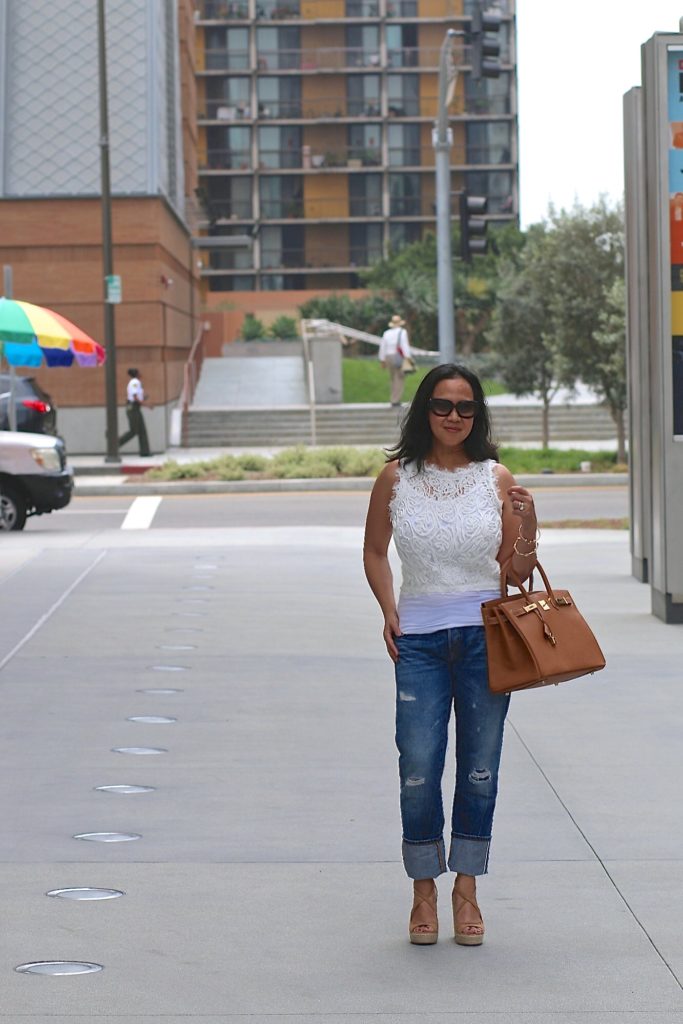 Hi there! Yes, it has been a while! Had a lot of important family stuff to attend to… Anyway, today I'm sharing an outfit I wore that one day Joe and I planned to visit the Broad Museum in Downtown LA…
Unfortunately, we didn't have reservations. We thought we could get in if we were on the standby line first thing in the morning. Boy were we wrong! After standing in line for over an hour, we were told the wait time was another hour and a half. Long story short, we decided to come back at another time and reserve our tickets.
We ended up at Chado Tea Room and enjoyed our tea and sandwiches. It turned out to be an enjoyable day 🙂
Thanks for reading and have a nice day!
♥ Emmalyn
Photos by J♥E