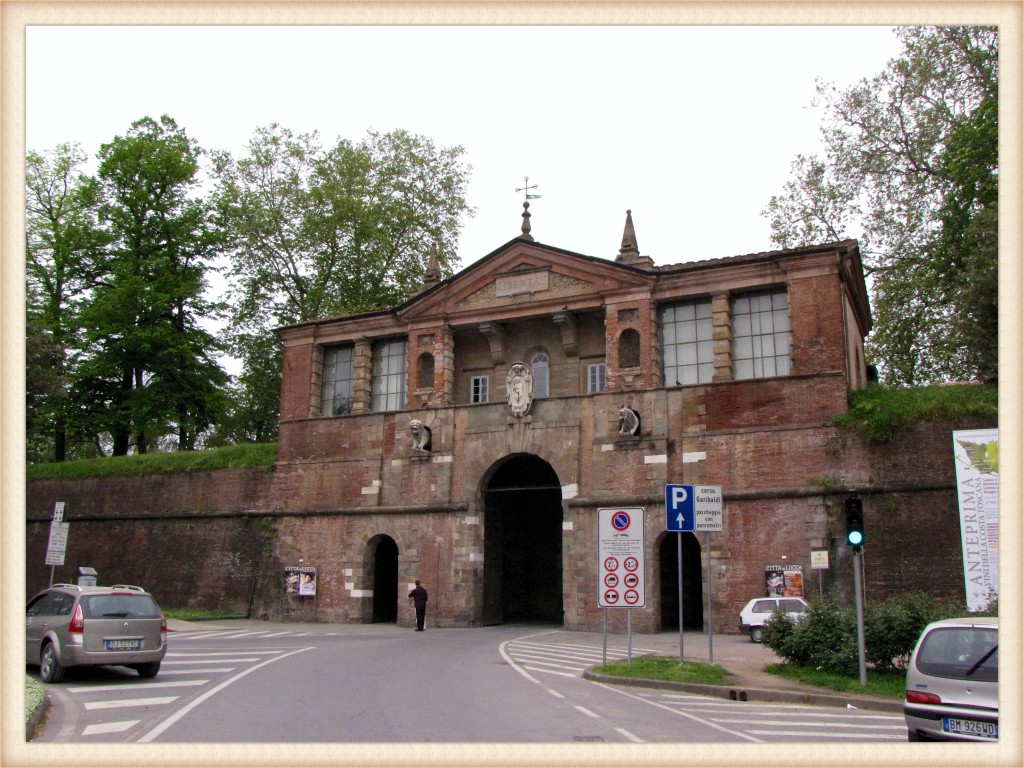 Lucca is a Medieval walled city located in Northern Tuscany. It is over fifty miles west of Florence. Hubby and I drove from Montespertoli and it took us about an hour to get here. So worth the drive!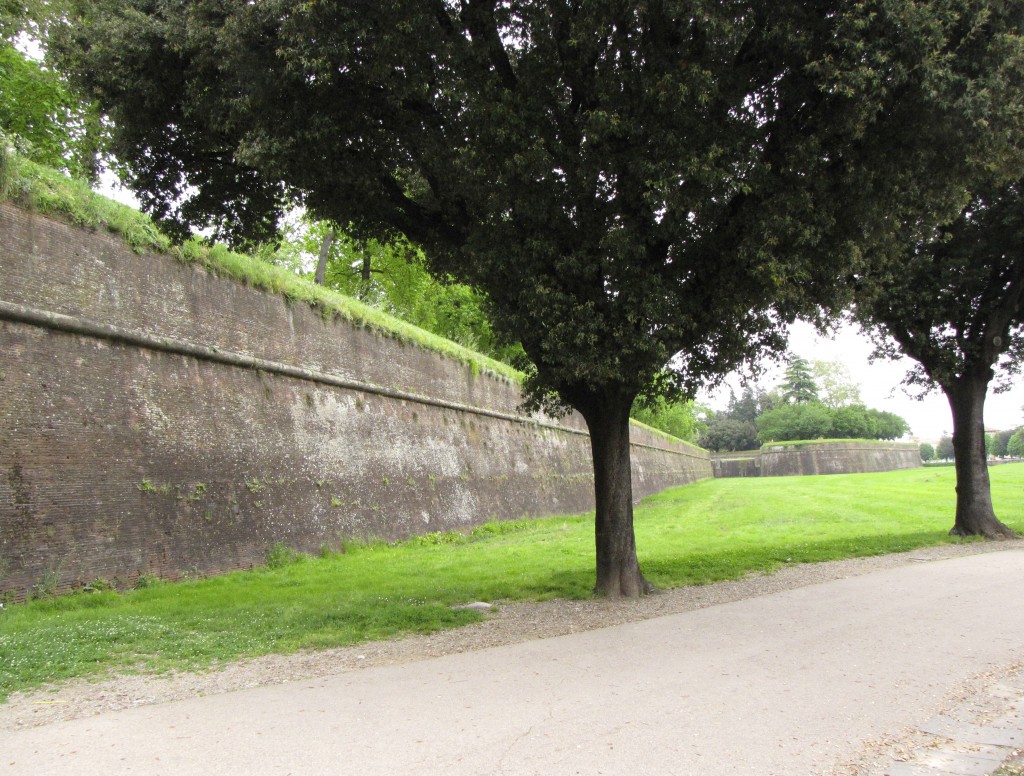 This city is surrounded entirely by 16th century walls. In the 19th century, trees and grass were planted on top of these well preserved ramparts turning it into a huge park. One can walk or cycle around this 3 mile oval park.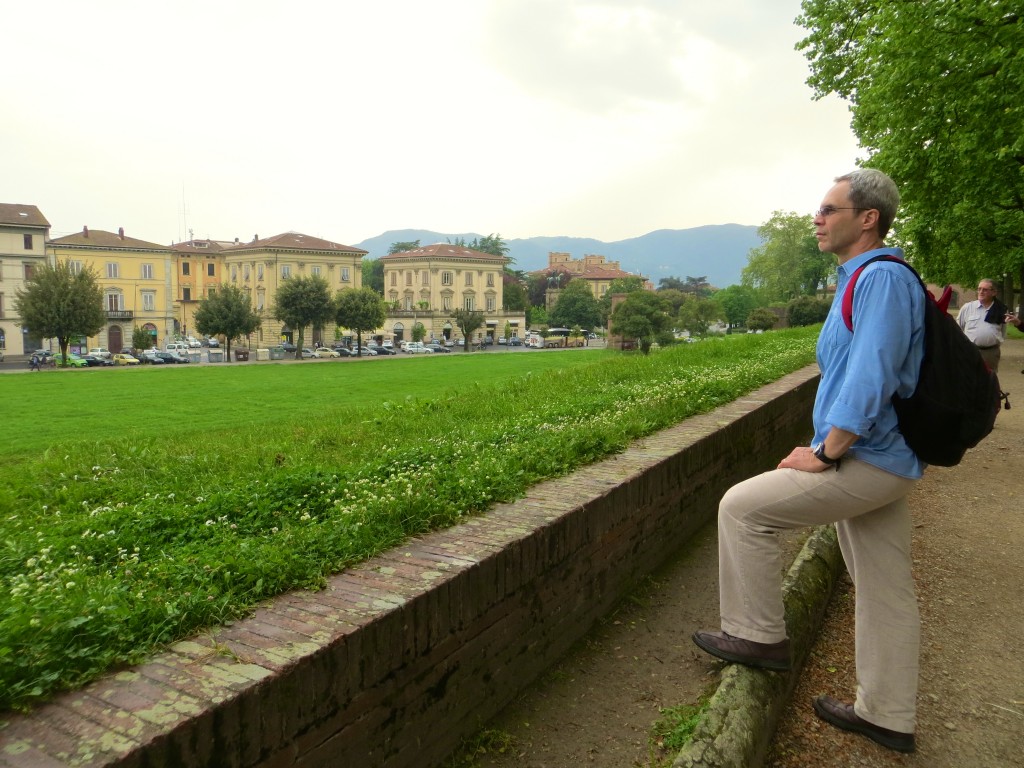 Hubby on top of the wall looking at the enclosed city of Lucca.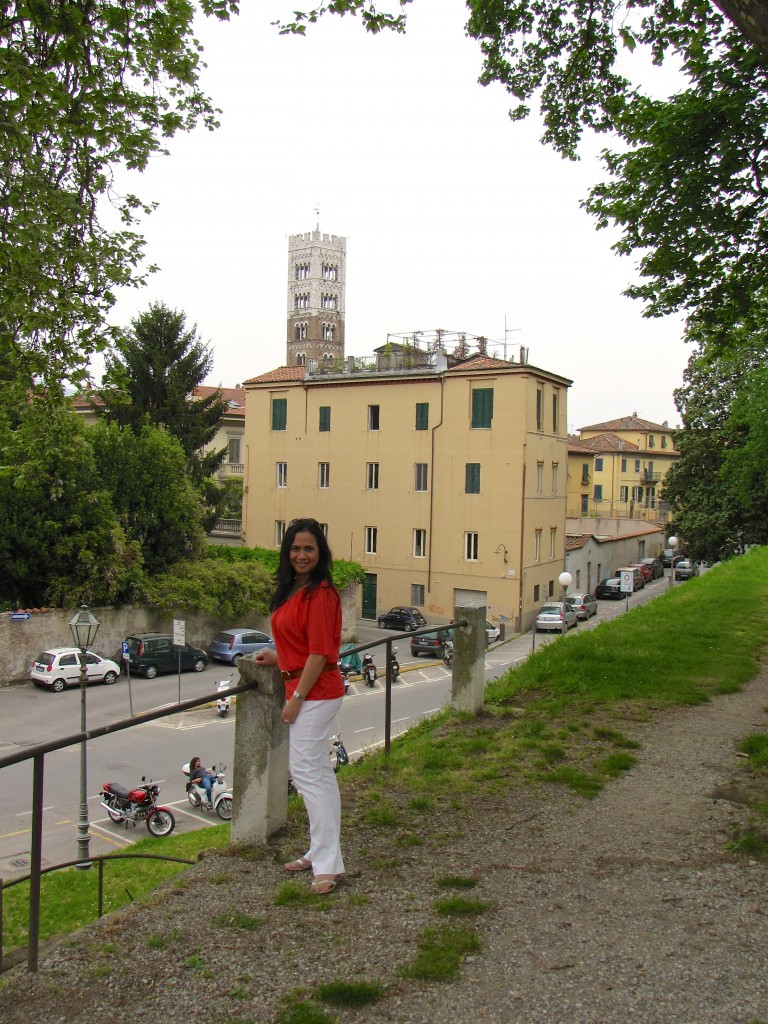 It's not everyday we get to walk around such a beautiful park! We enjoyed our pleasant 3 mile walk.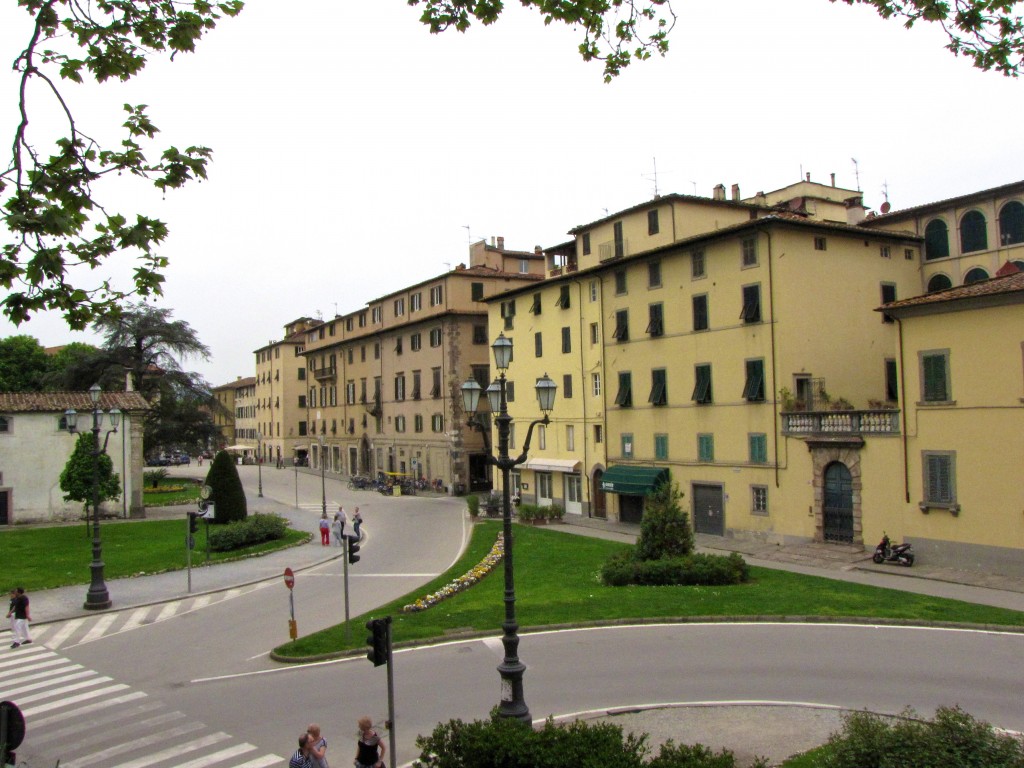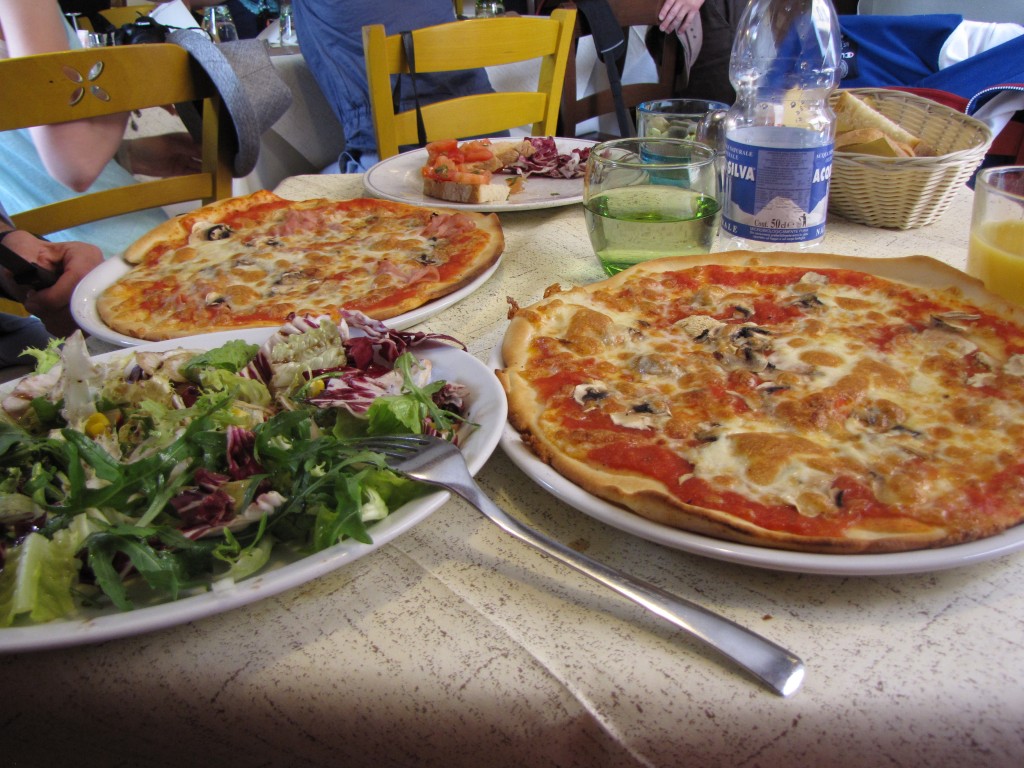 A little lunch before walking around Lucca.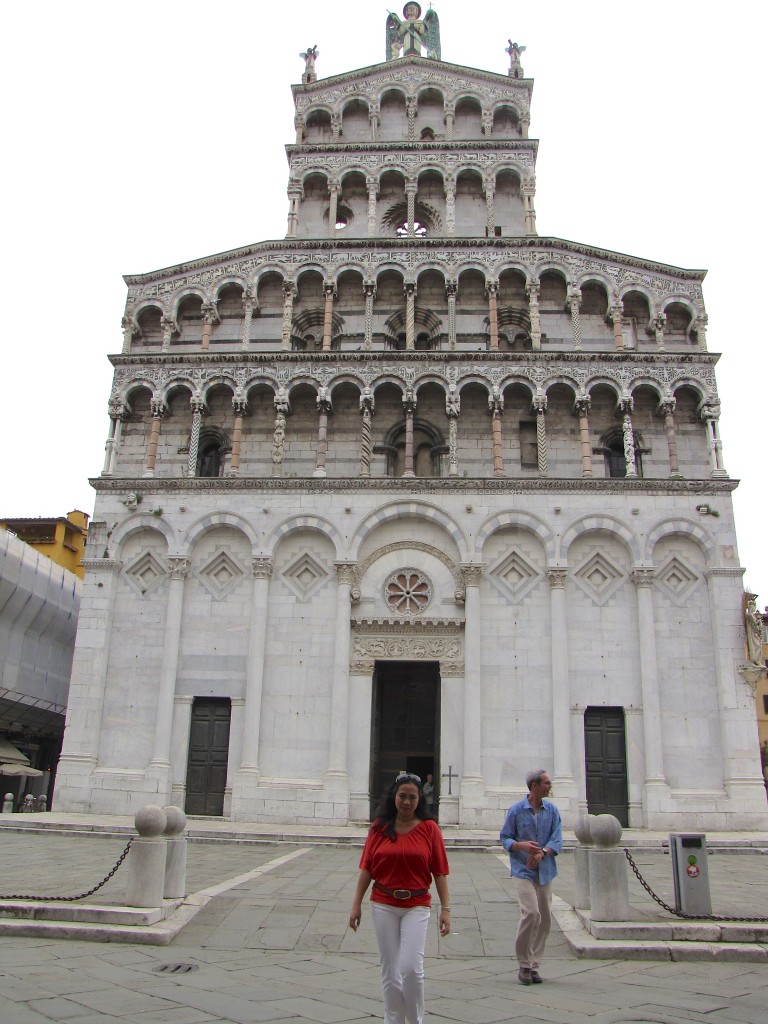 San Michele in Foro with its magnificent Pisan Romanesque marble facade.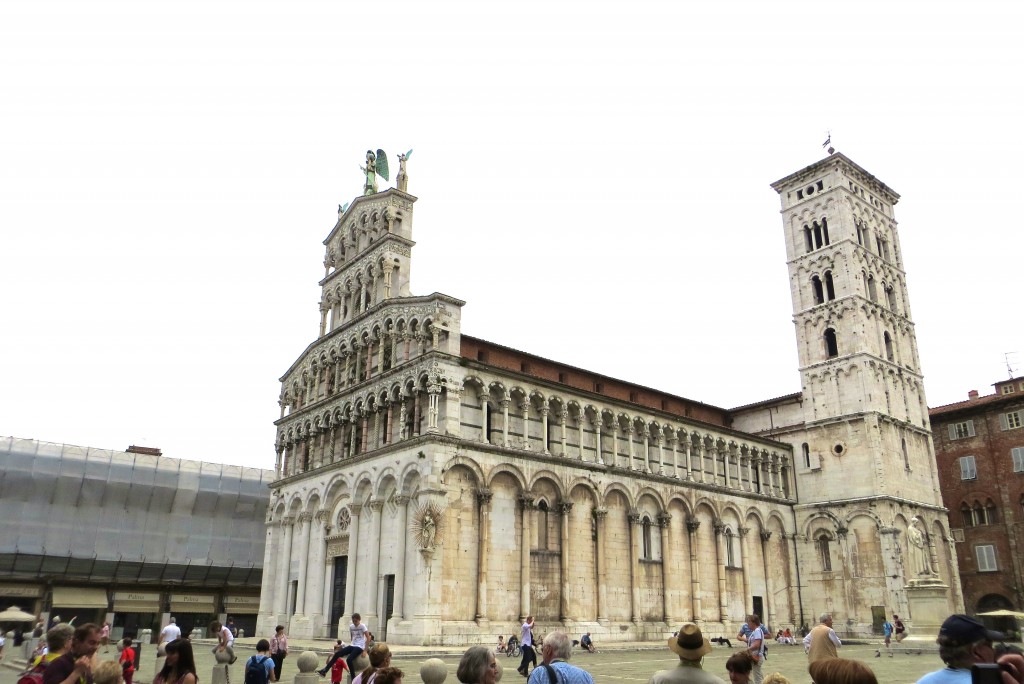 Archangel Michele on top of the church. His wings can be retracted during high winds and articulated to flap away wildly during festivals.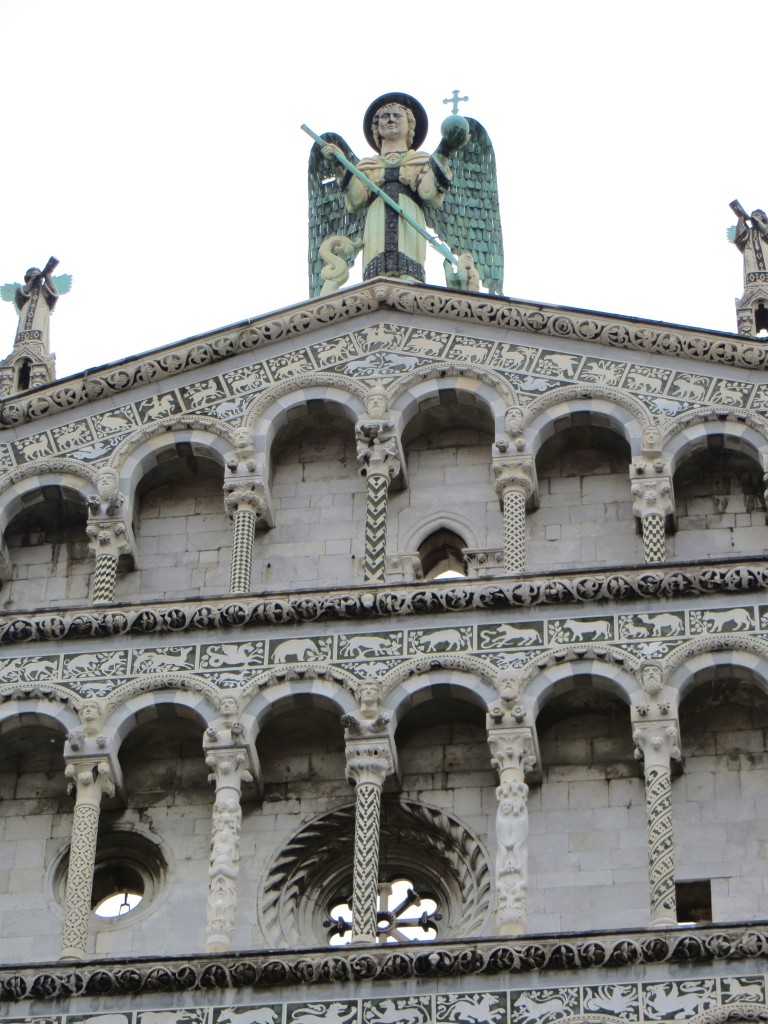 So intricate! The top tiers of San Michele's facade showcase real and mythical animals in white inlaid marble against a dark green marble background. Carved and inlaid marble columns support the arches.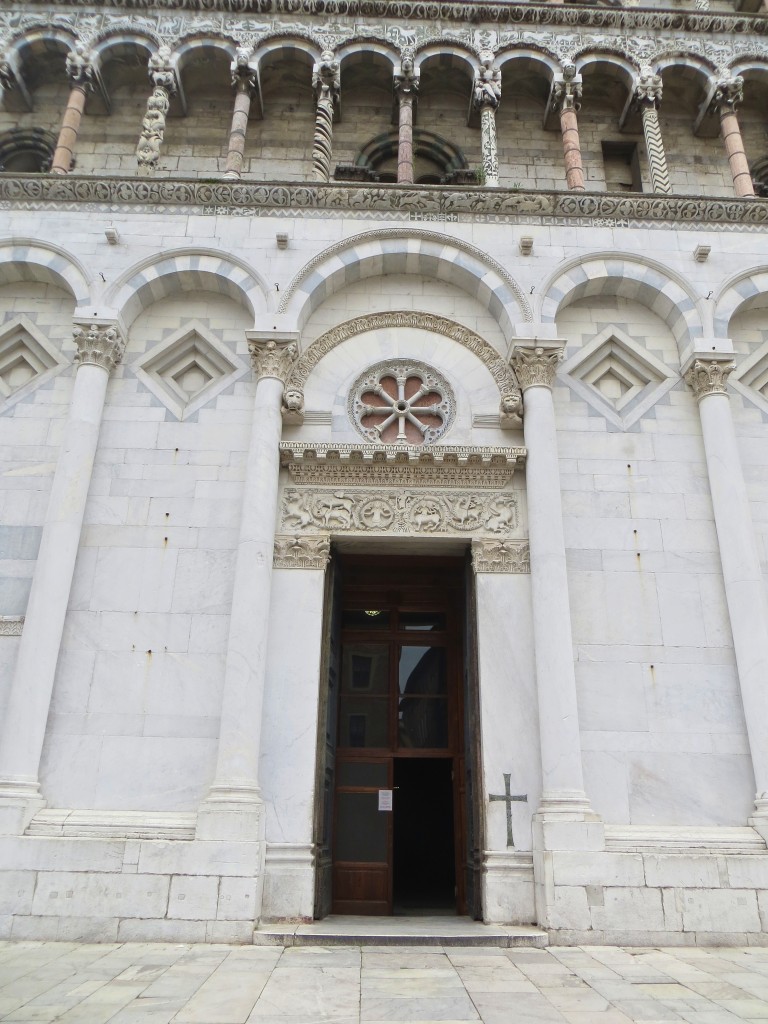 Lower facade with white and light grey marble blocks.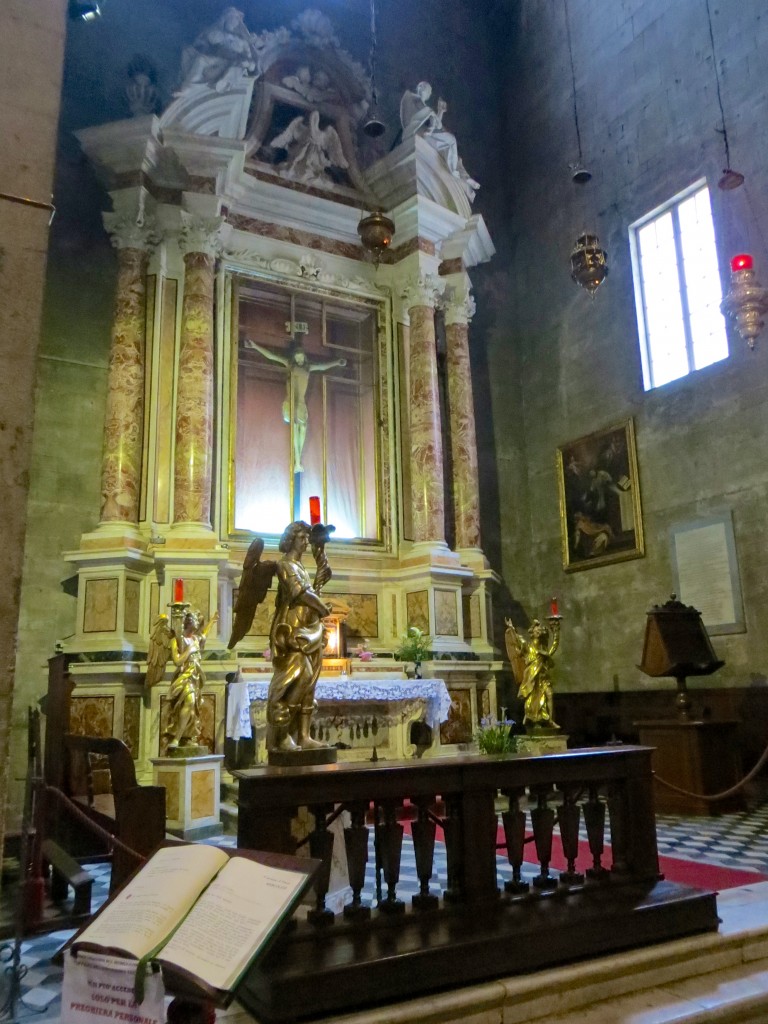 Inside San Michele church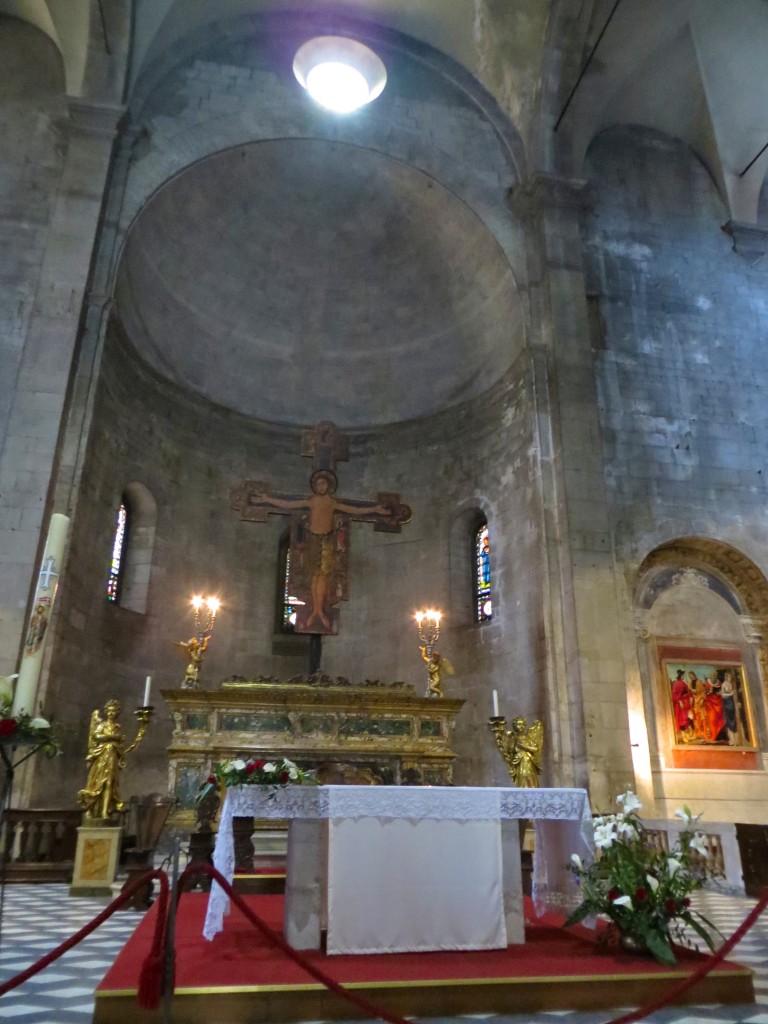 Apse with 12th-century painted crucifix
A painting by Fillippino Lippi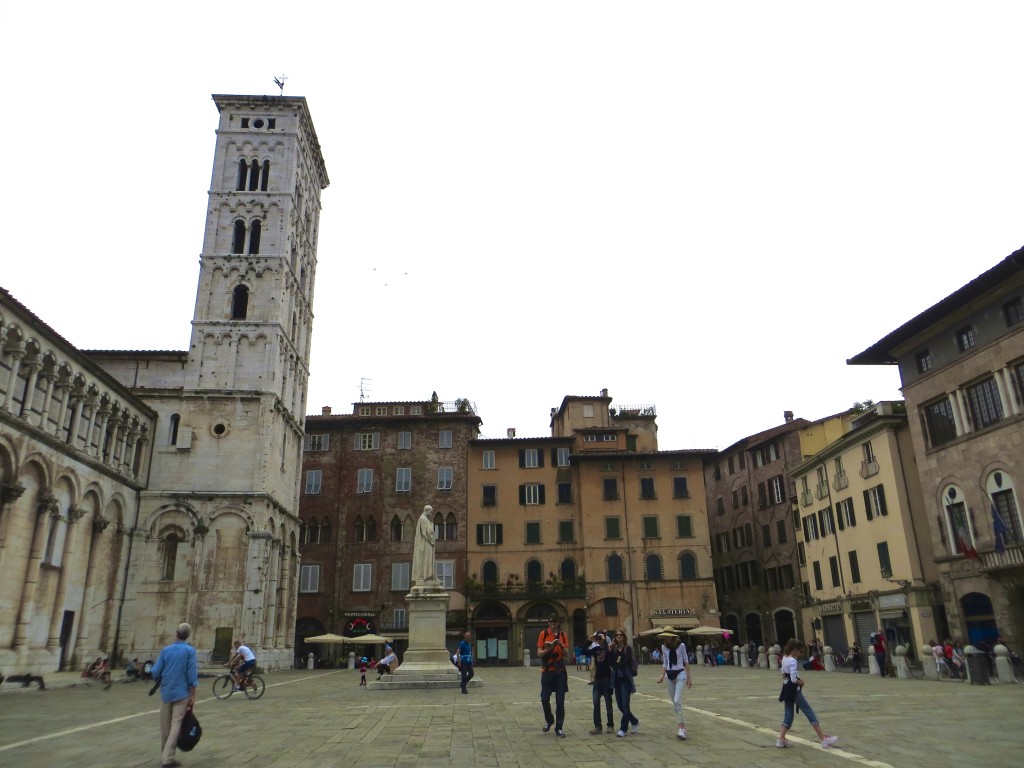 Piazza San Michele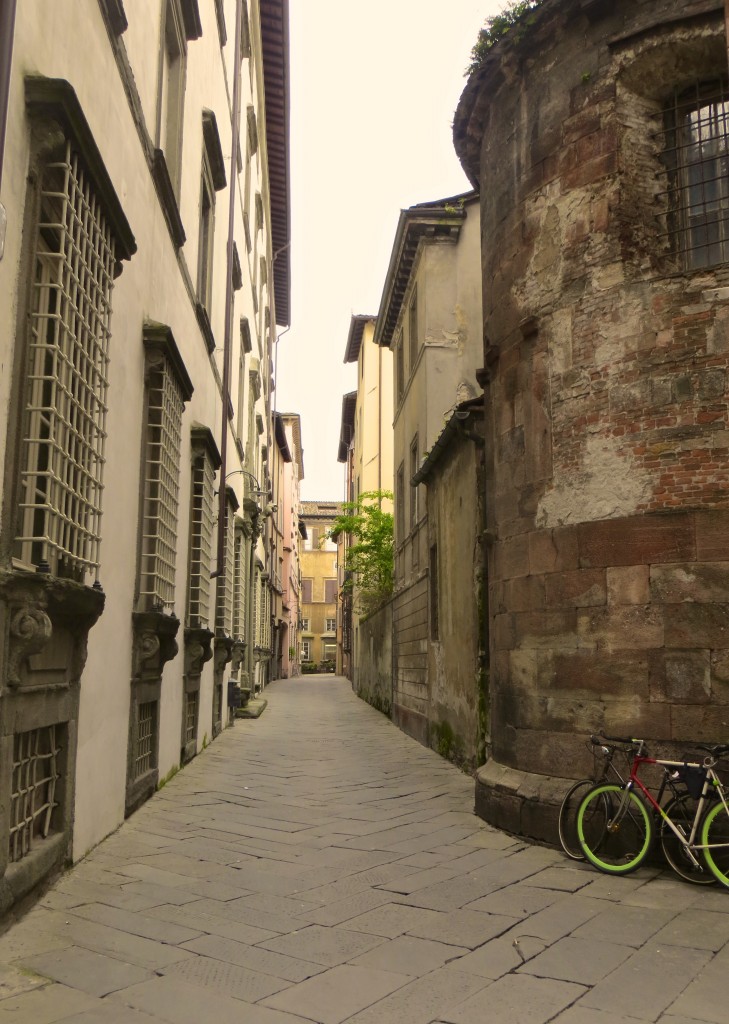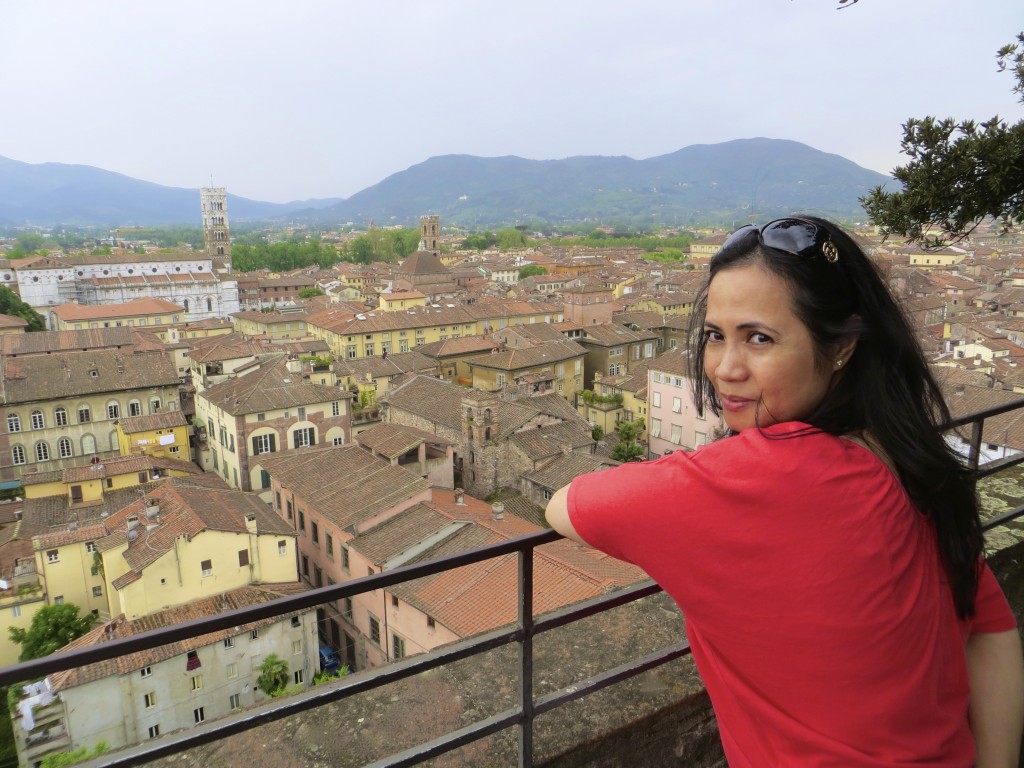 We climbed 230 steps to reach the top of this 14th century tower. Our reward – fantastic views of Lucca!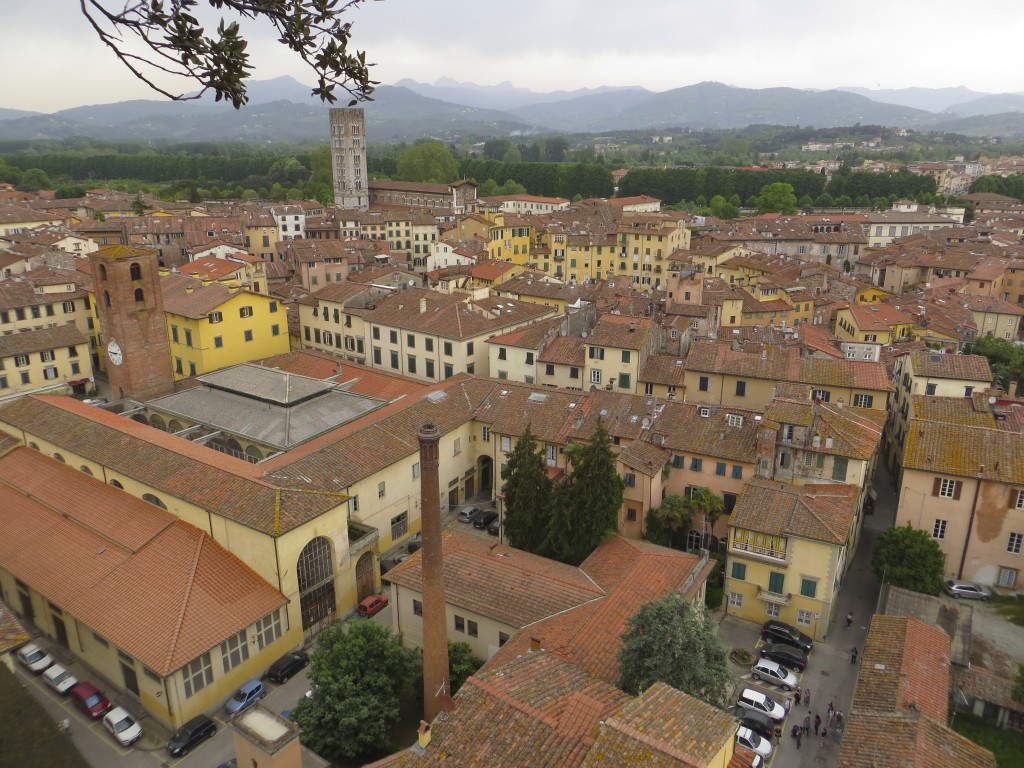 The view of Lucca's countryside and tower from the top of the Guinigi Tower.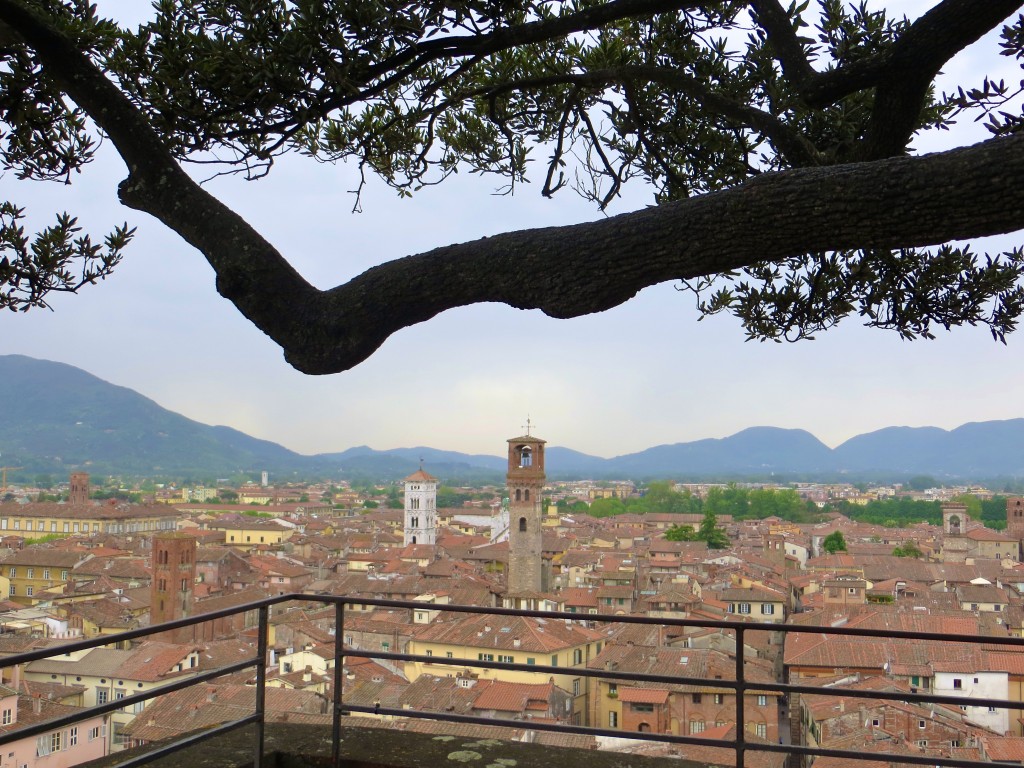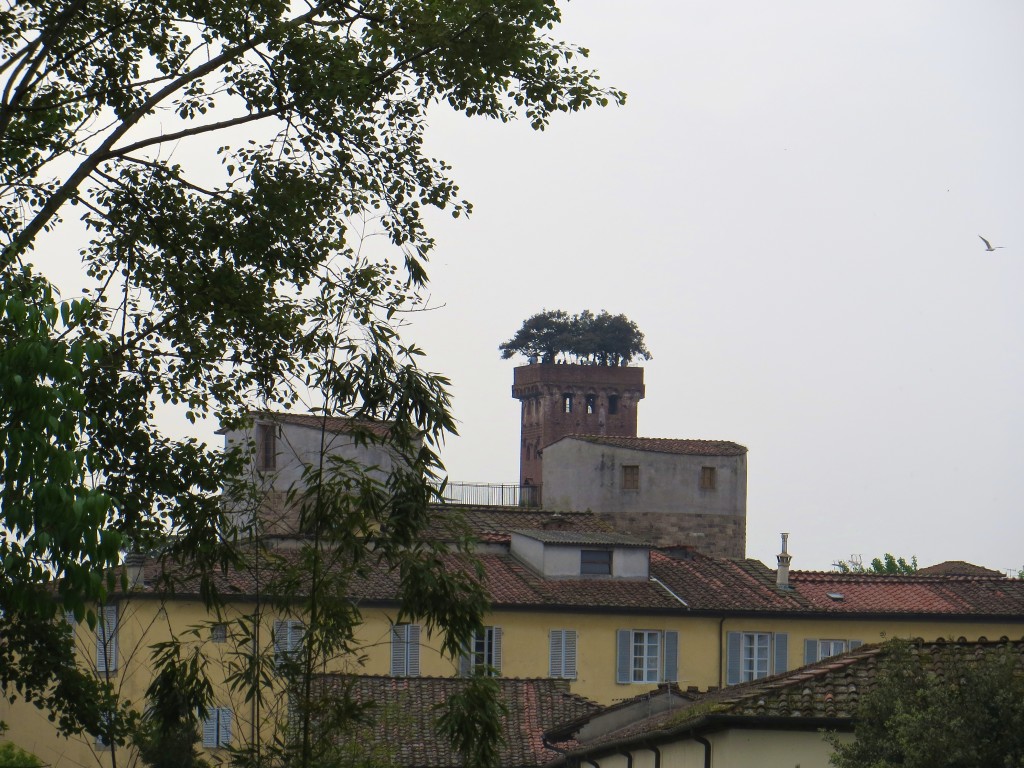 The Guinigi Tower can be identified from a distance by the large oak trees growing out of its top. By the time we went down the tower, rain was starting to pour.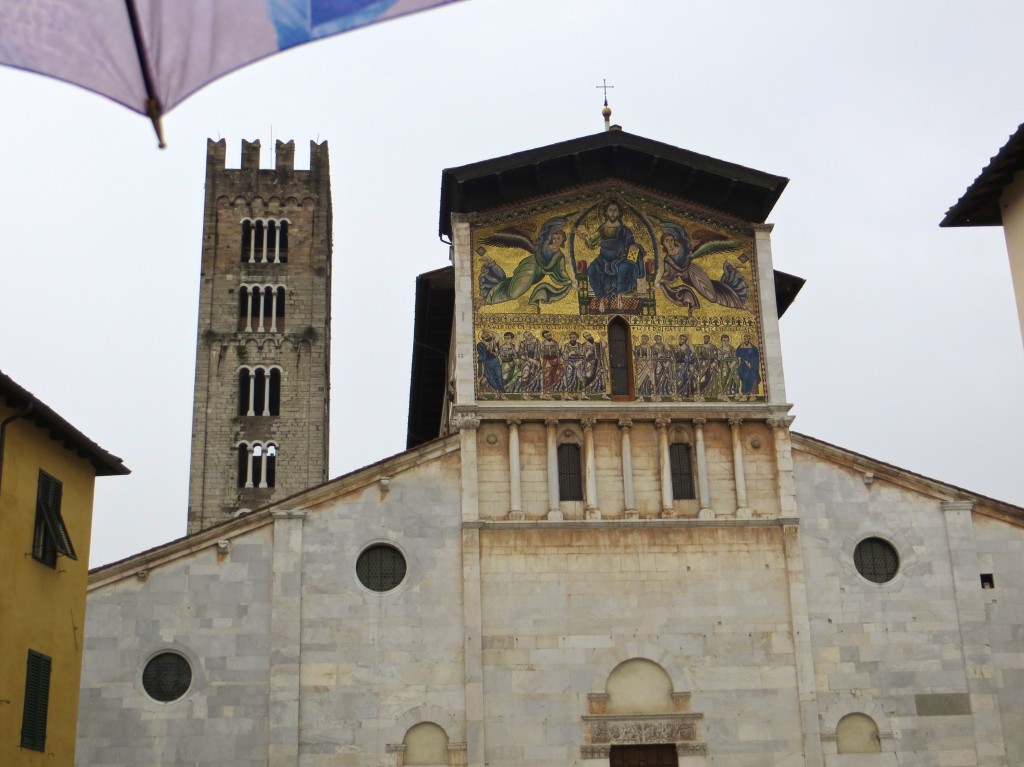 We rushed past the church of San Frediano – one of the most ancient churches of Lucca, and headed to the parking lot. This was an awesome adventure and one we would gladly experience again, someday.
♥ Emms