It's time for dinner and a movie! My busy hubby was off work early today. We decided to see The Grand Budapest movie. It got a lot of great reviews and the preview looked very interesting. As a nurse, I'm used to wearing comfortable (pajamas) scrubs at work. I tend to wear nicer outfits when I'm not at work. I picked a feminine casual outfit for the occasion and paired it with heels.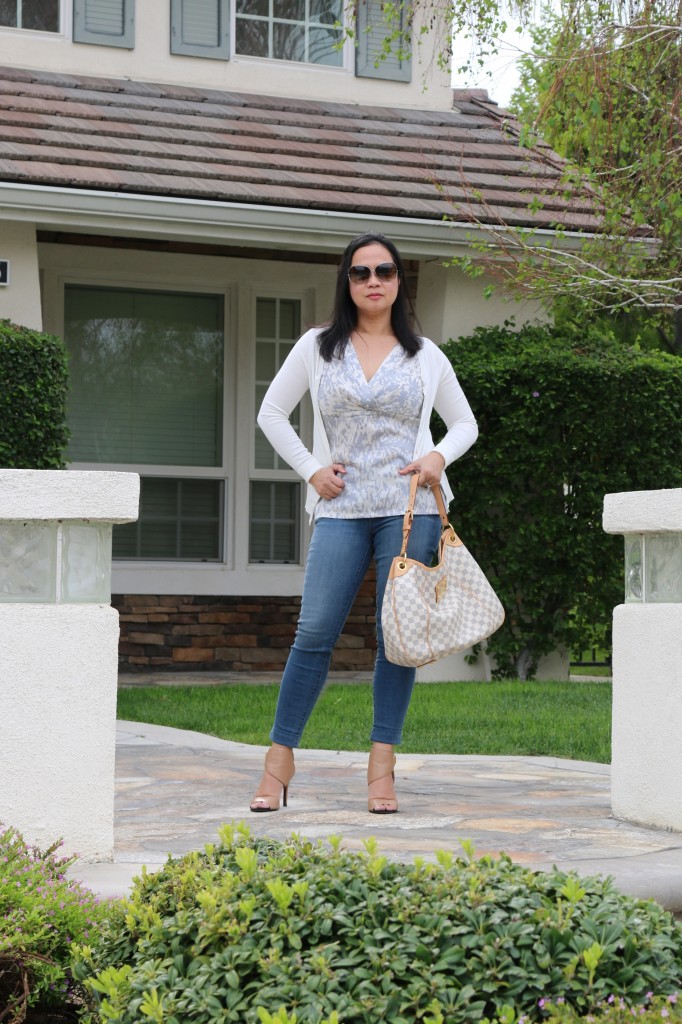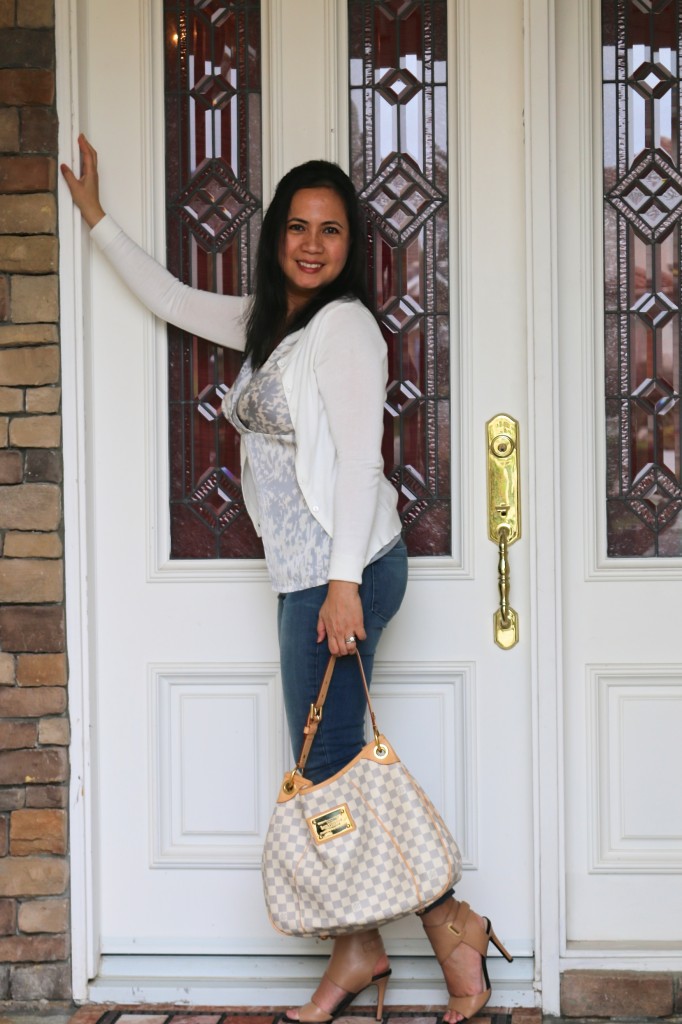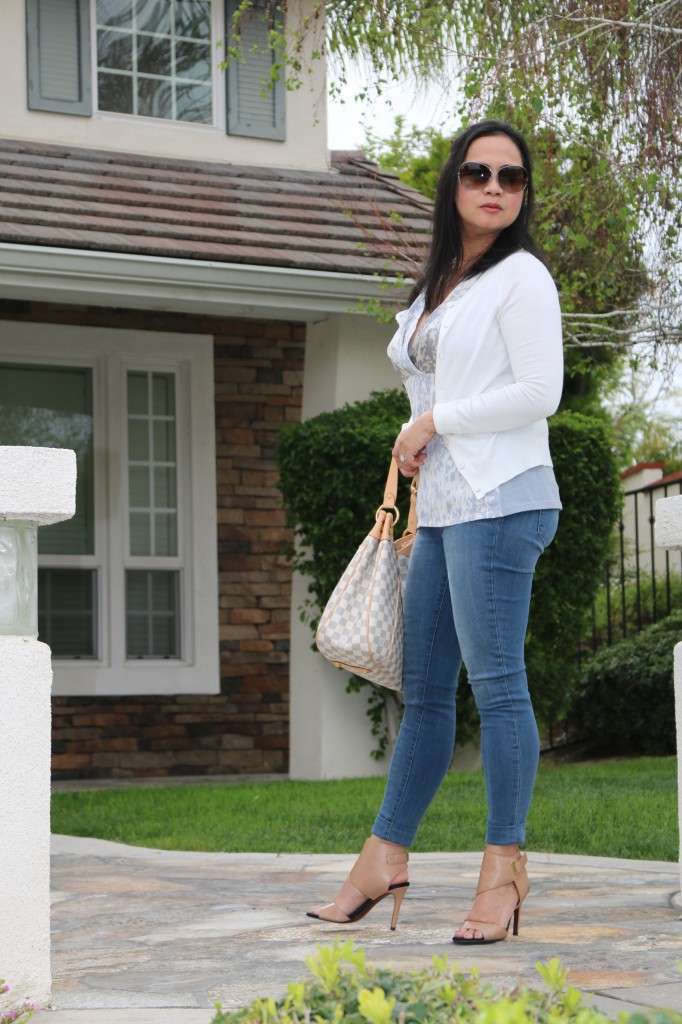 The movie was great and very entertaining. I'll buy the DVD when it's out for sale. Have you seen any good movies lately?
Emms
I wore jeans by J Brand, Ann Taylor Factory top and cardigan, Boutique 9 heels, Tom Ford sunglasses, and Louis Vuitton purse.