We planned to visit the Musee' du Orsay after our Impressionist Art Walking Tour but had so much fun in Monmartre we ran out of time. This museum was a 'must see' for our Paris trip. We had a busy schedule but managed to visit later that week.
So glad we did! The Musee' du Orsay, boasts "the world's largest collection of Impressionist and post-Impressionist art!" Indeed, we were very impressed 😉 by the large number of famous and important Impressionist art we saw and admired. No photos allowed inside …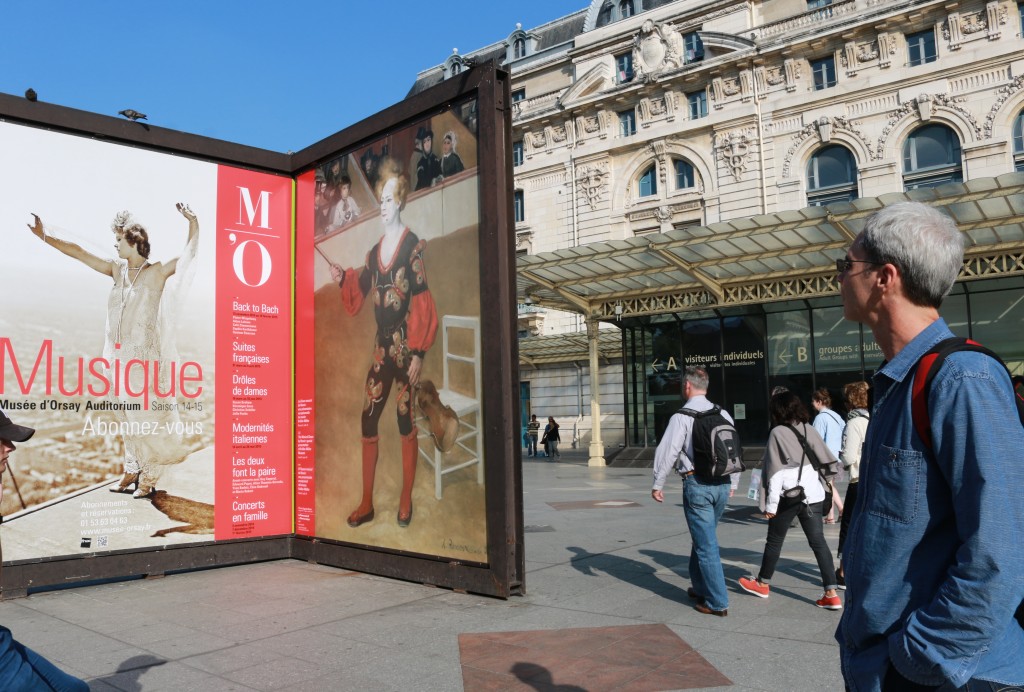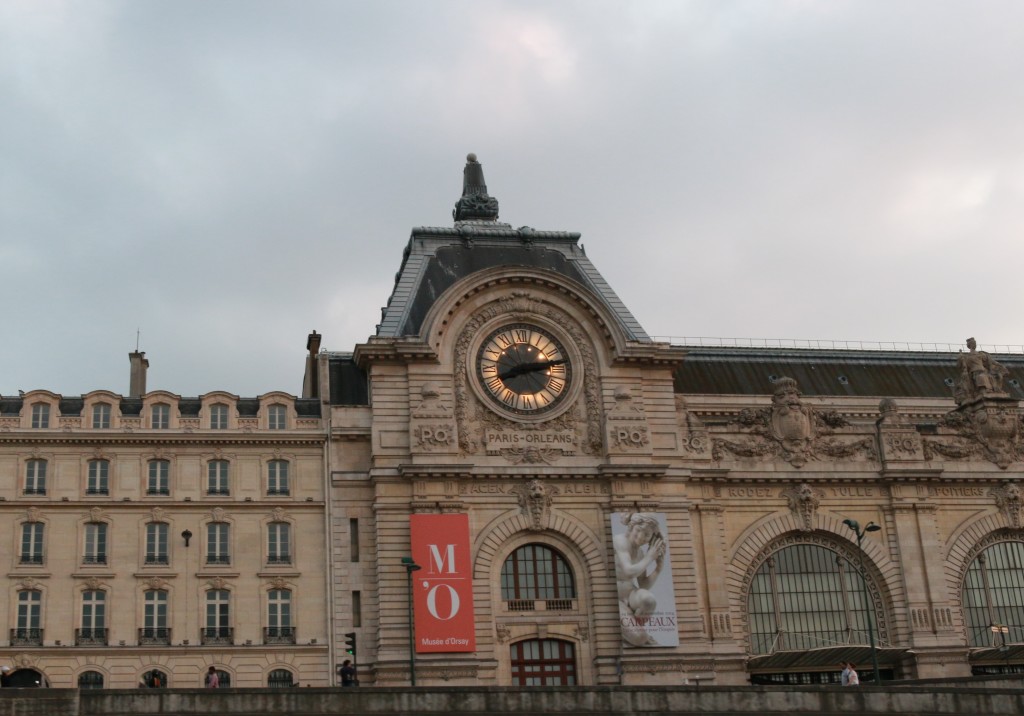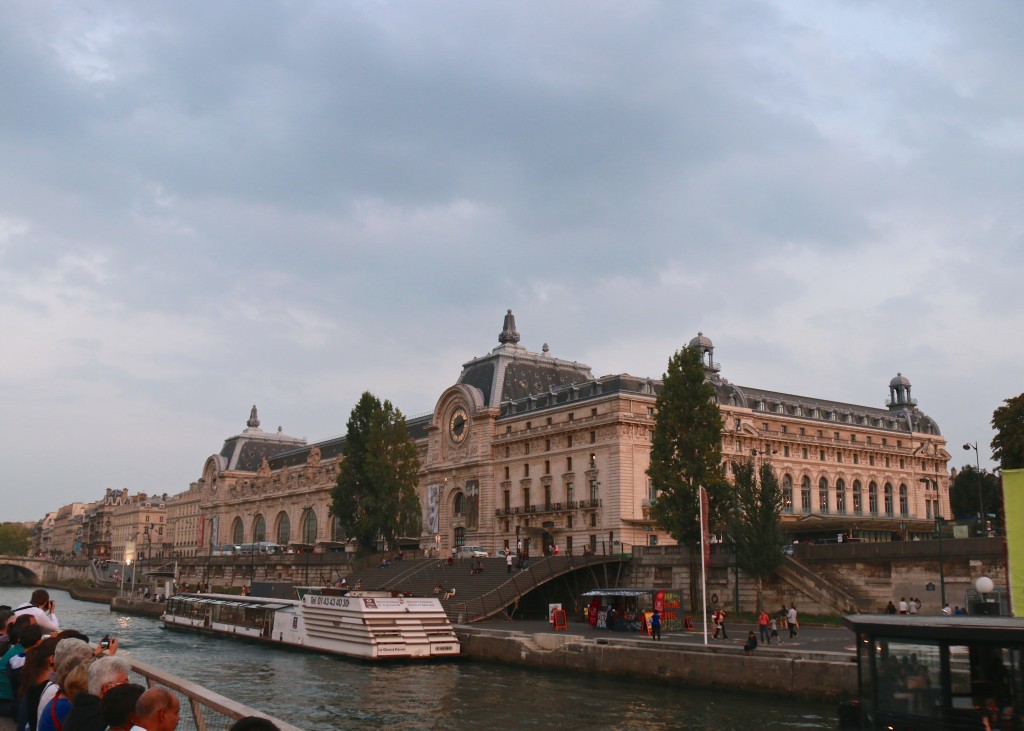 The railway station turned museum building is a work of art in itself!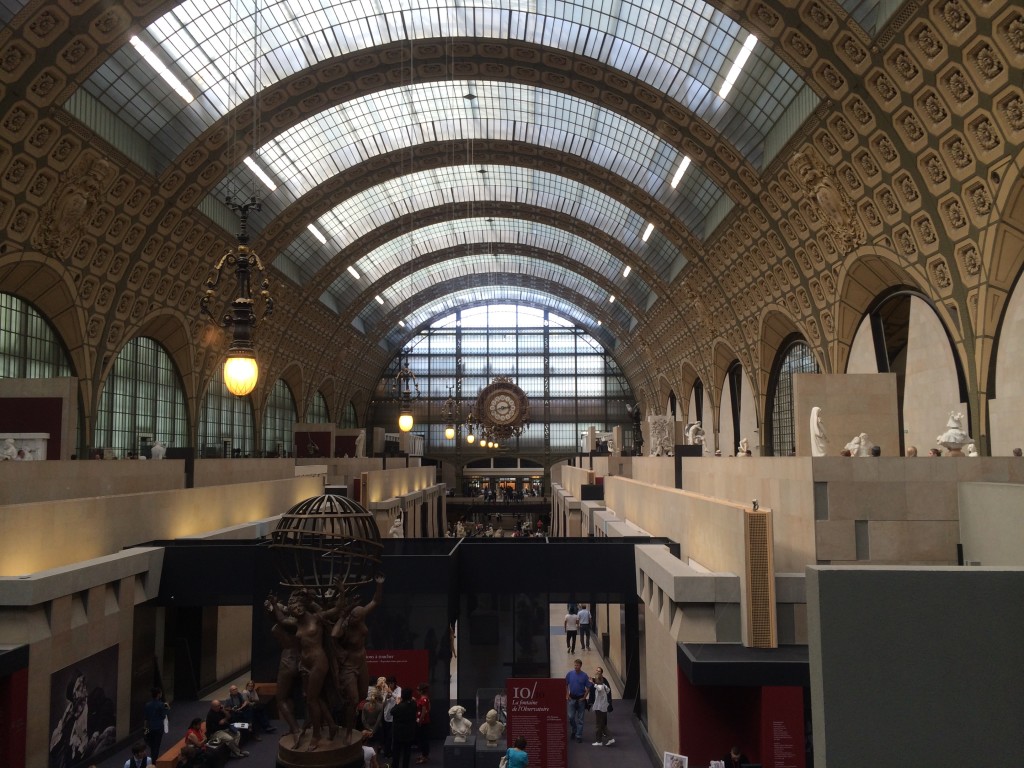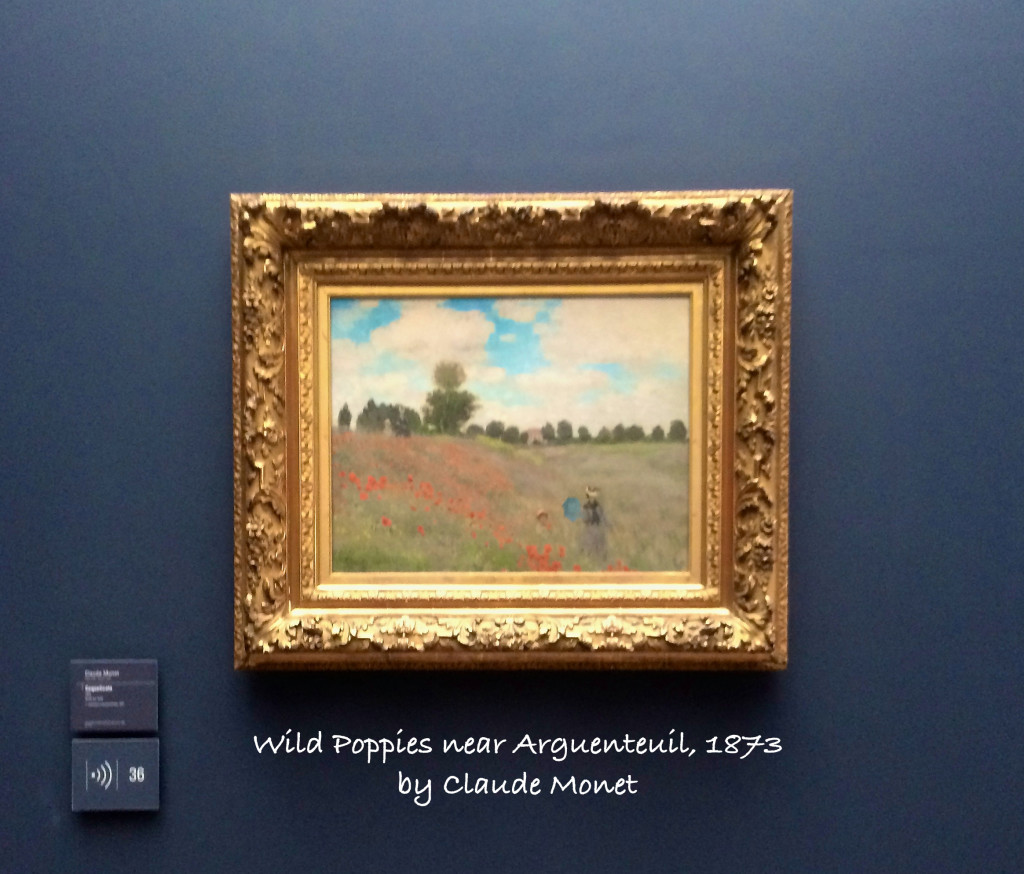 I may have sneaked a few (no flash) photos of my faves to remember this precious moment. I did not want to be a distraction so I exercised good manners…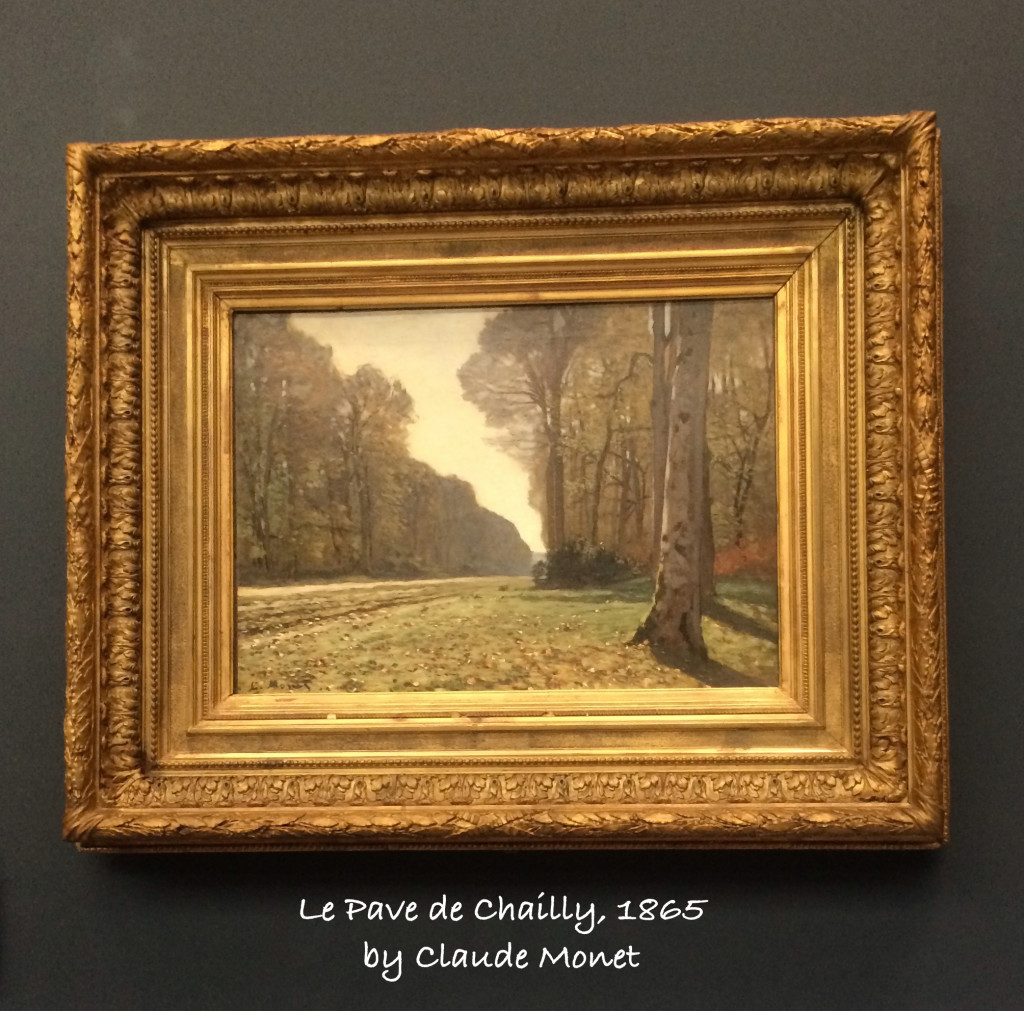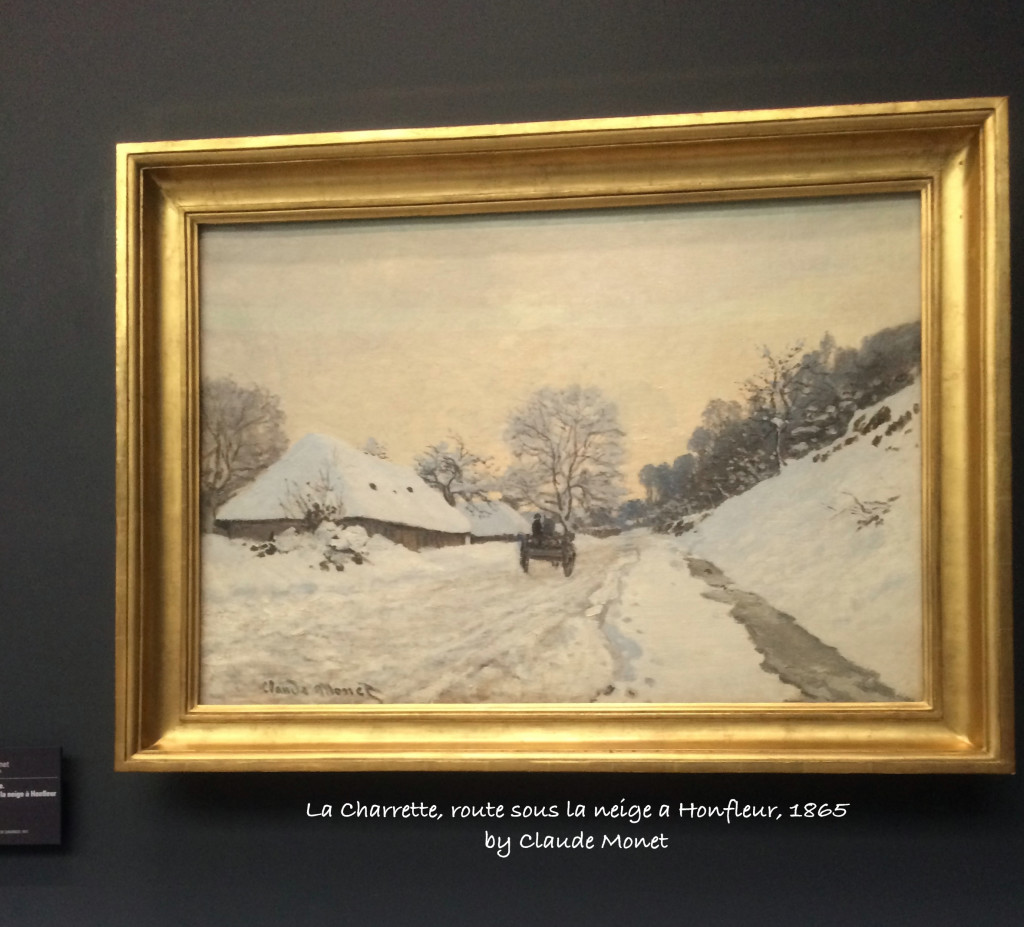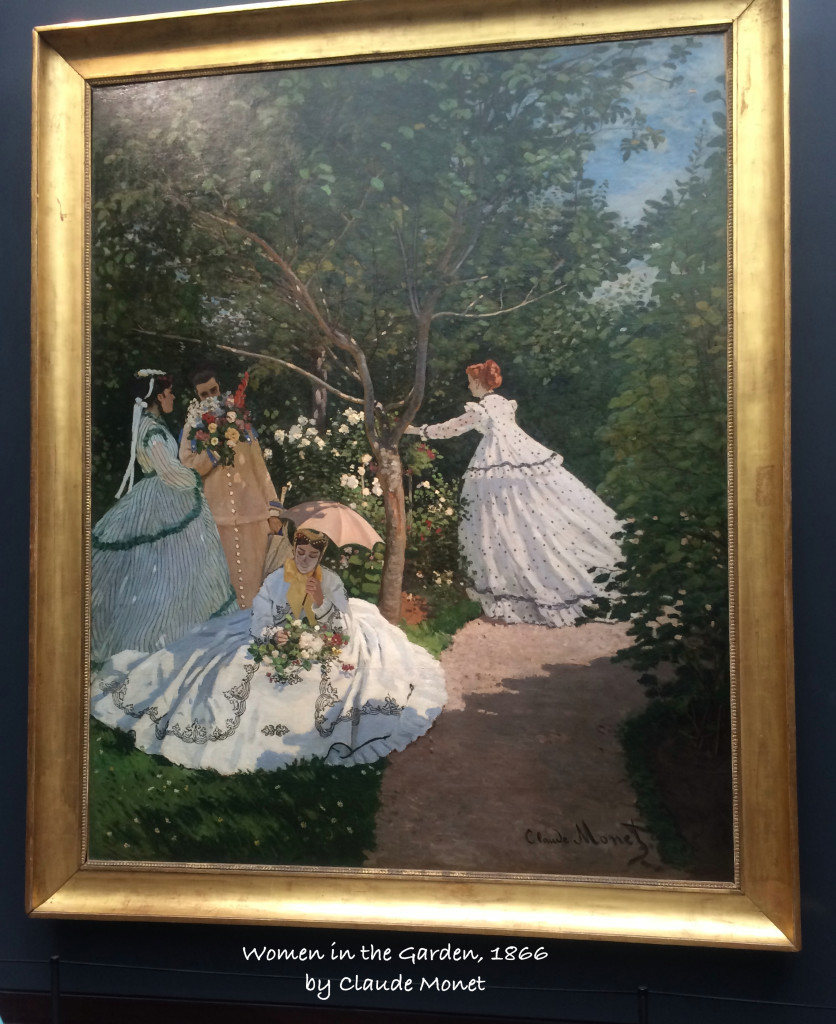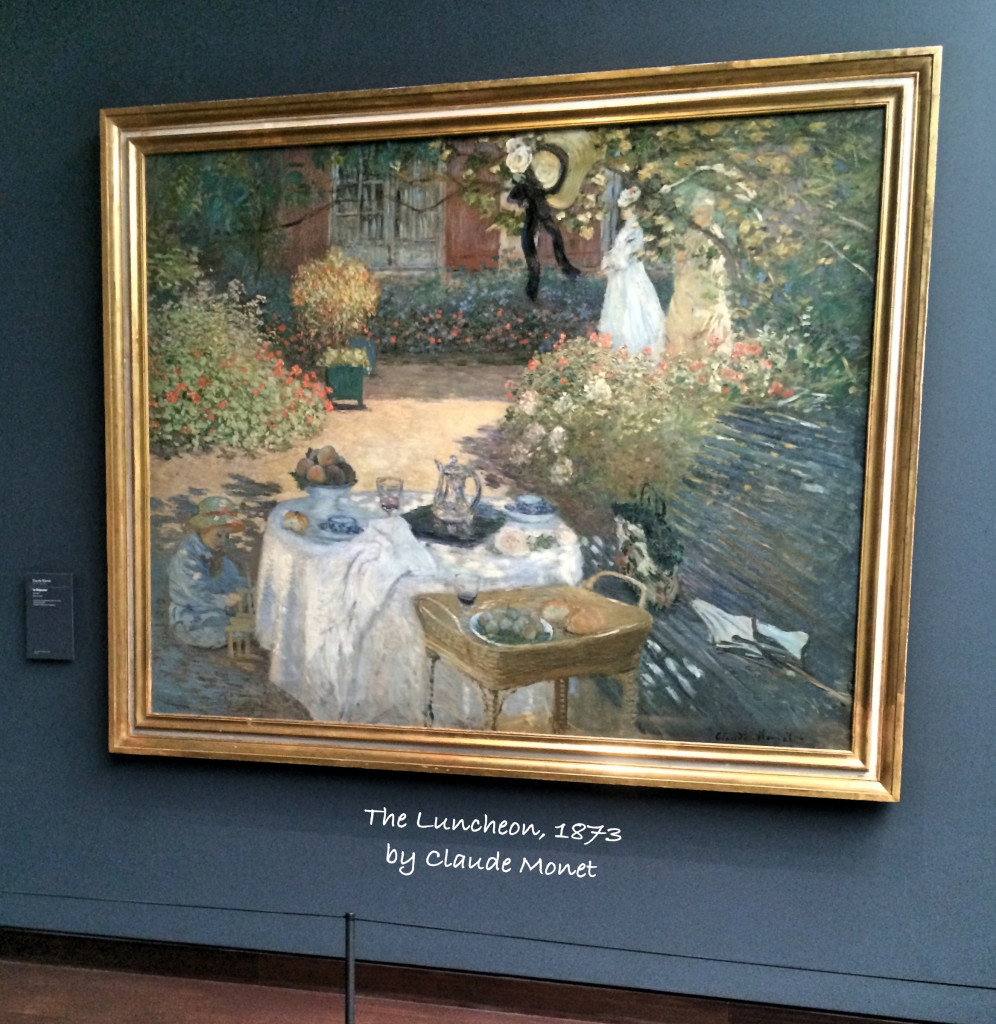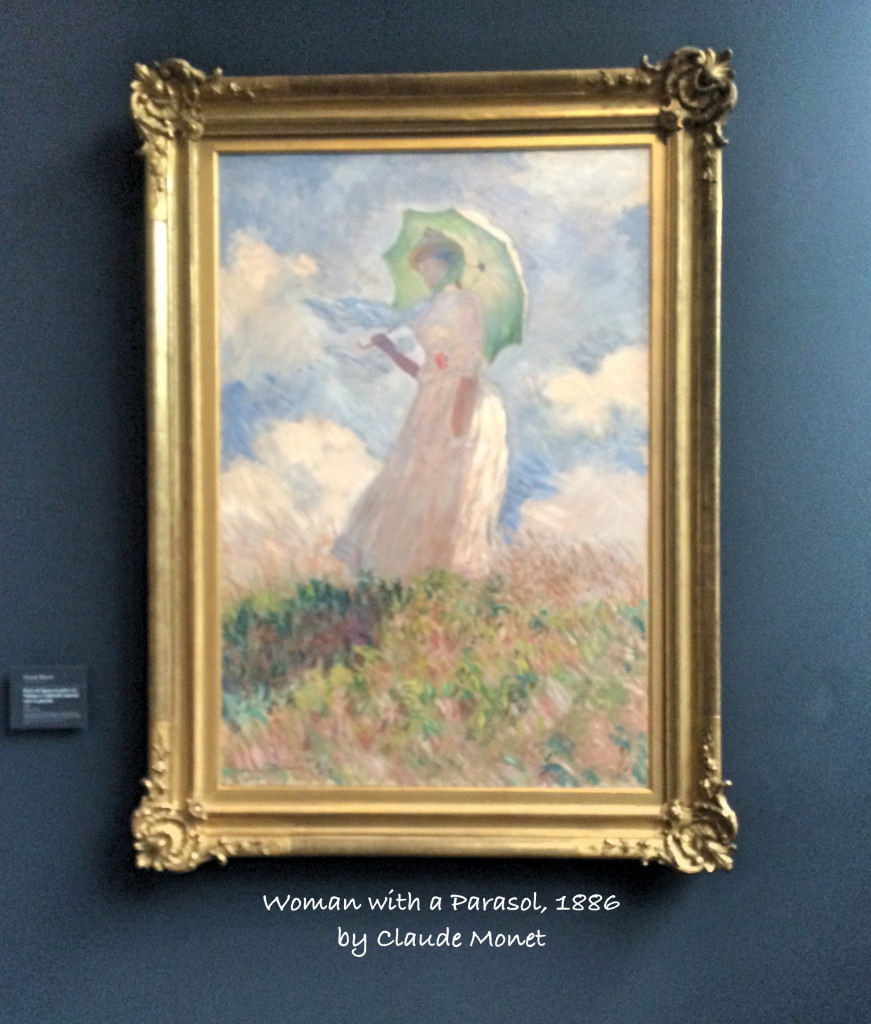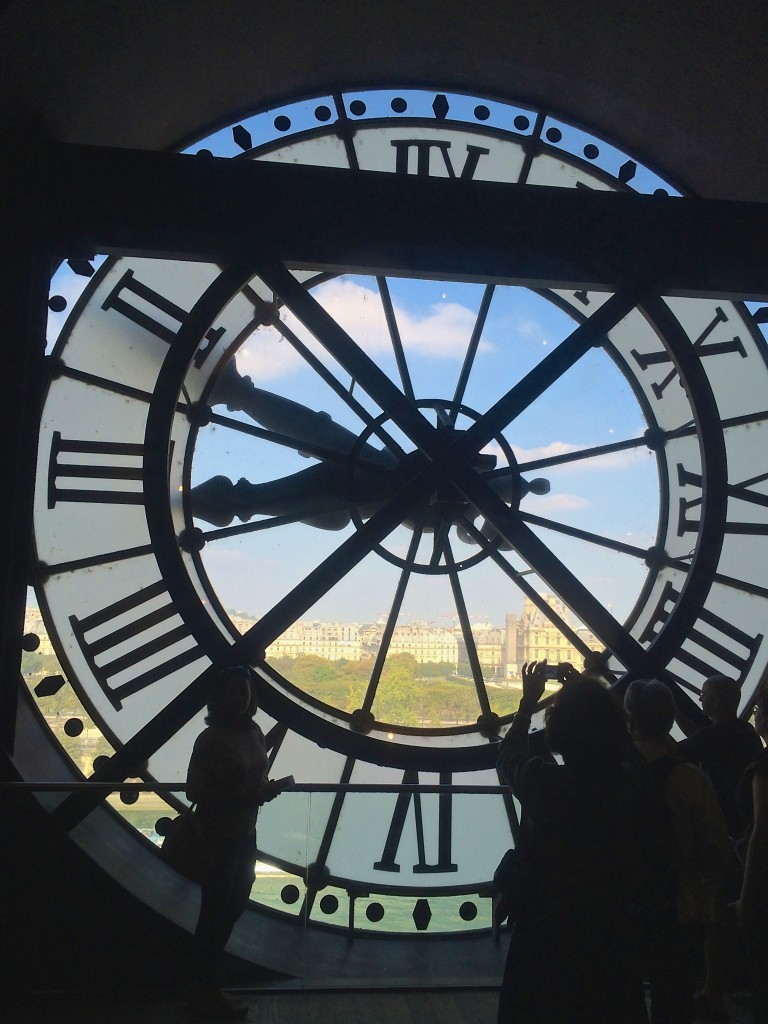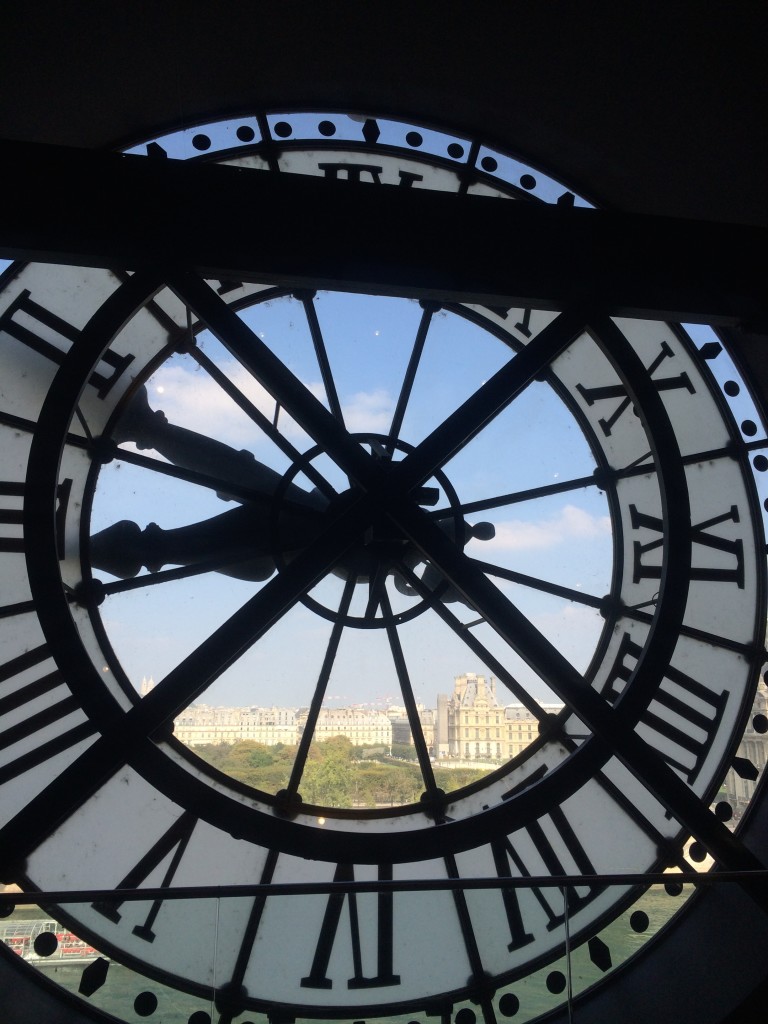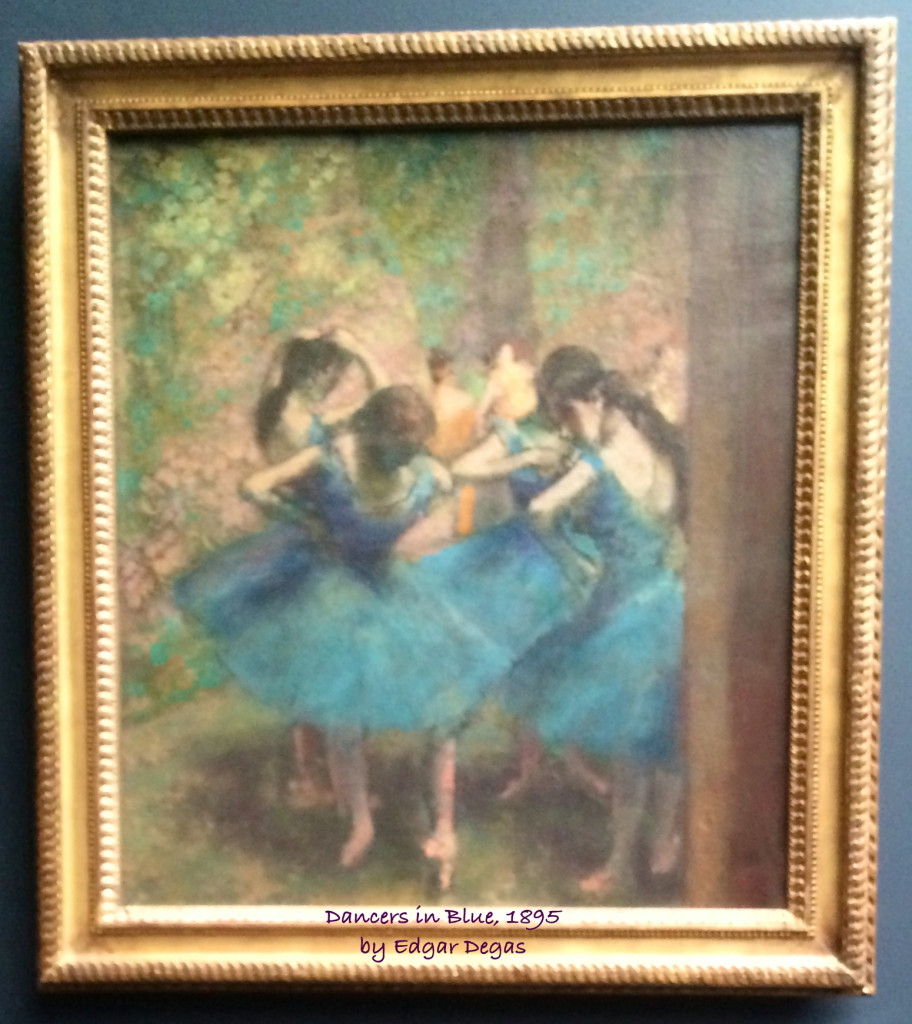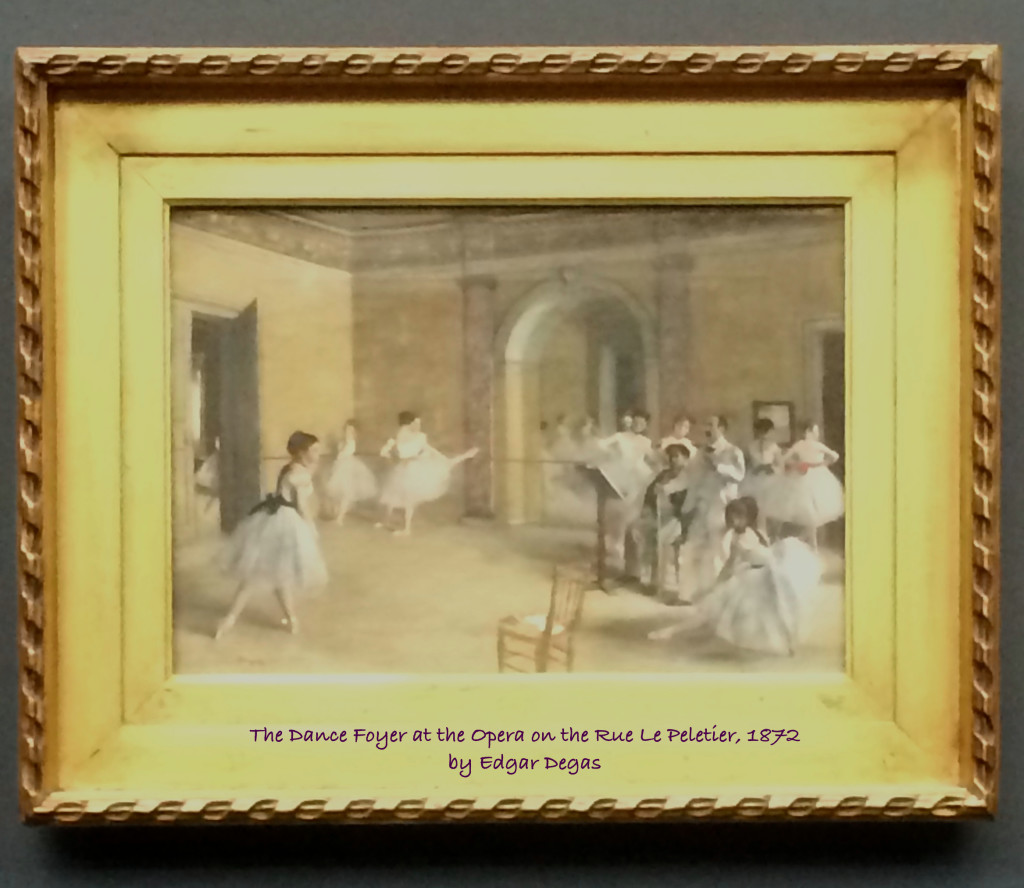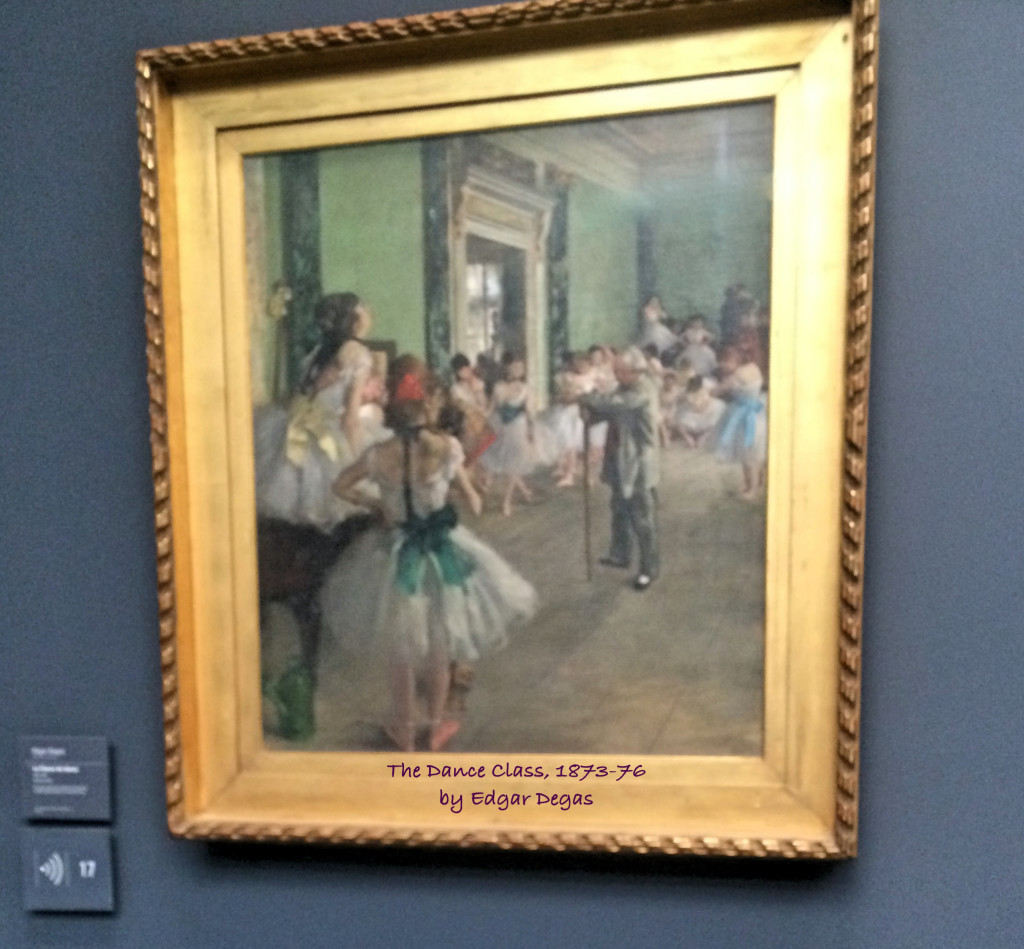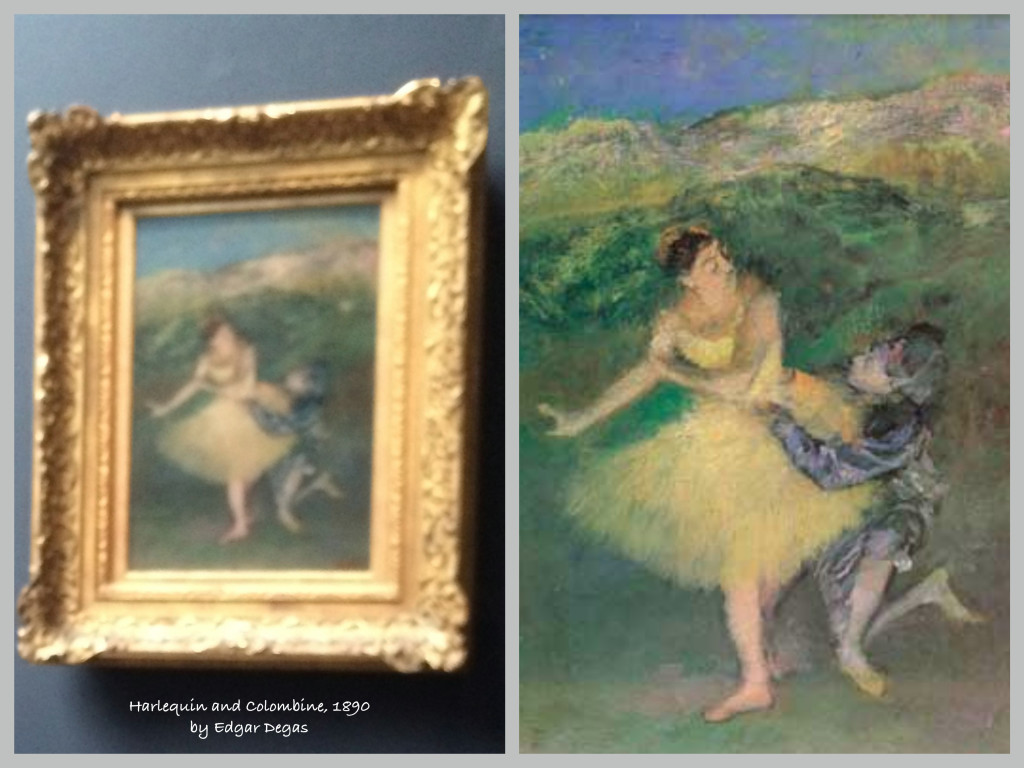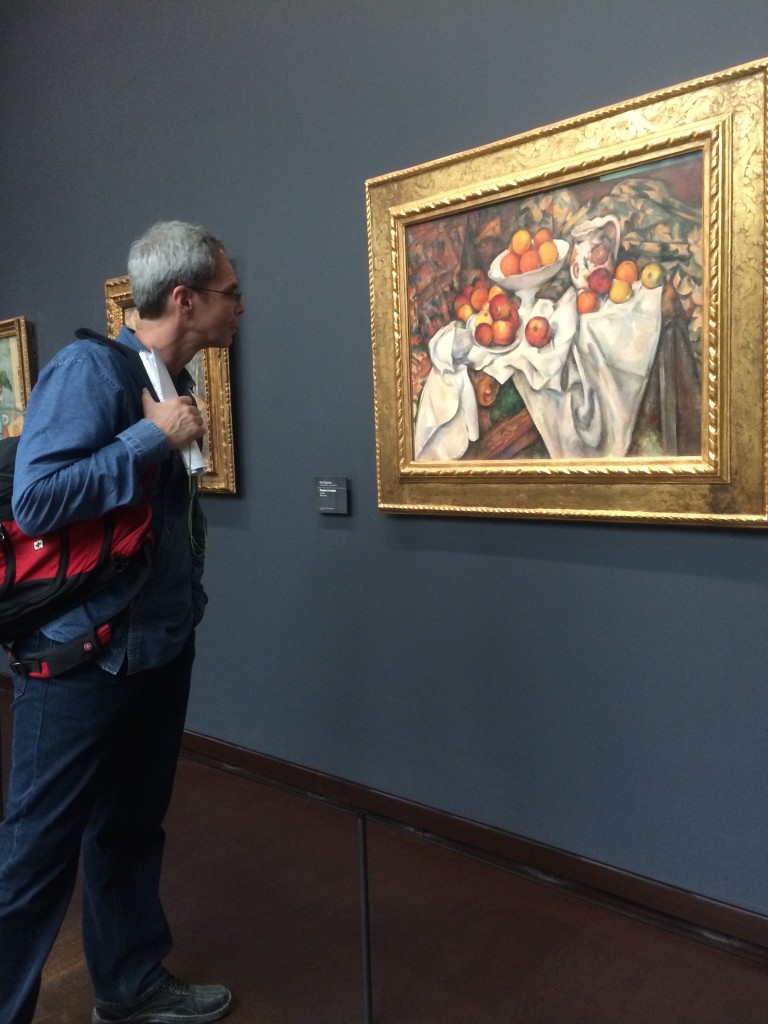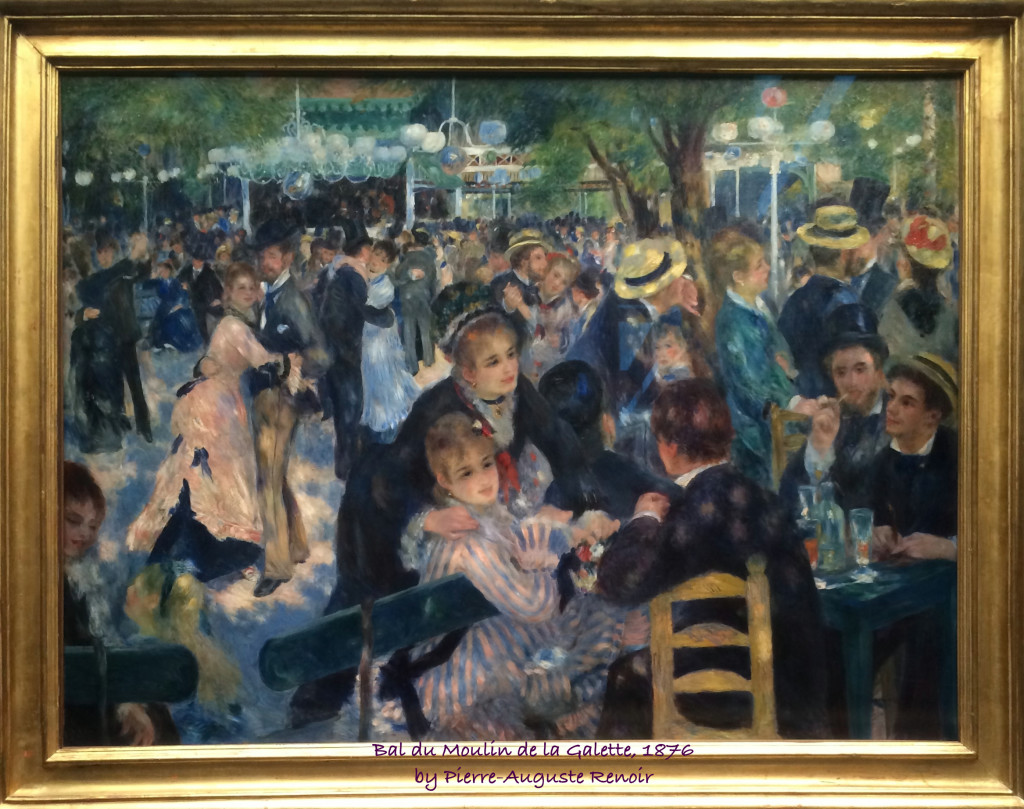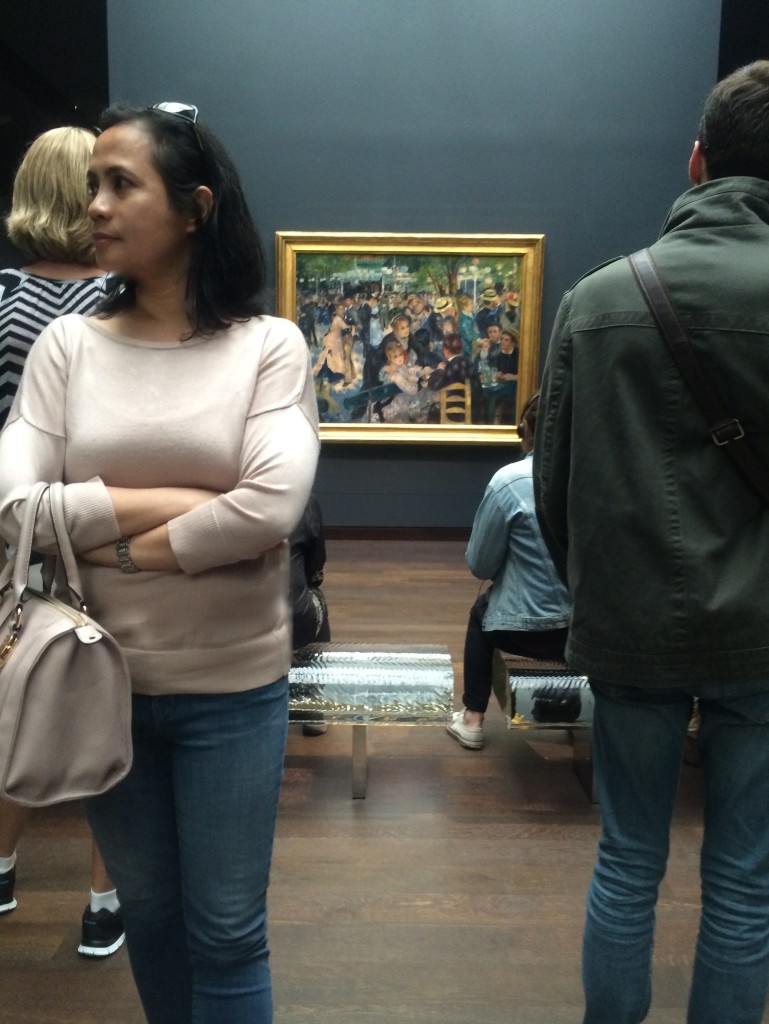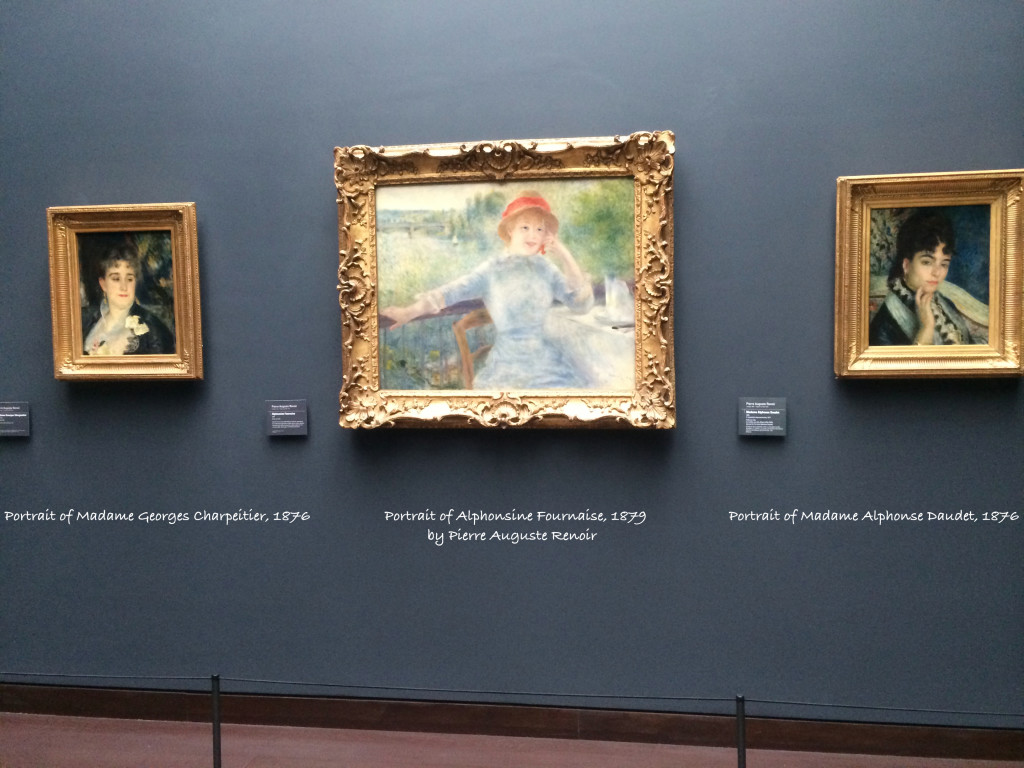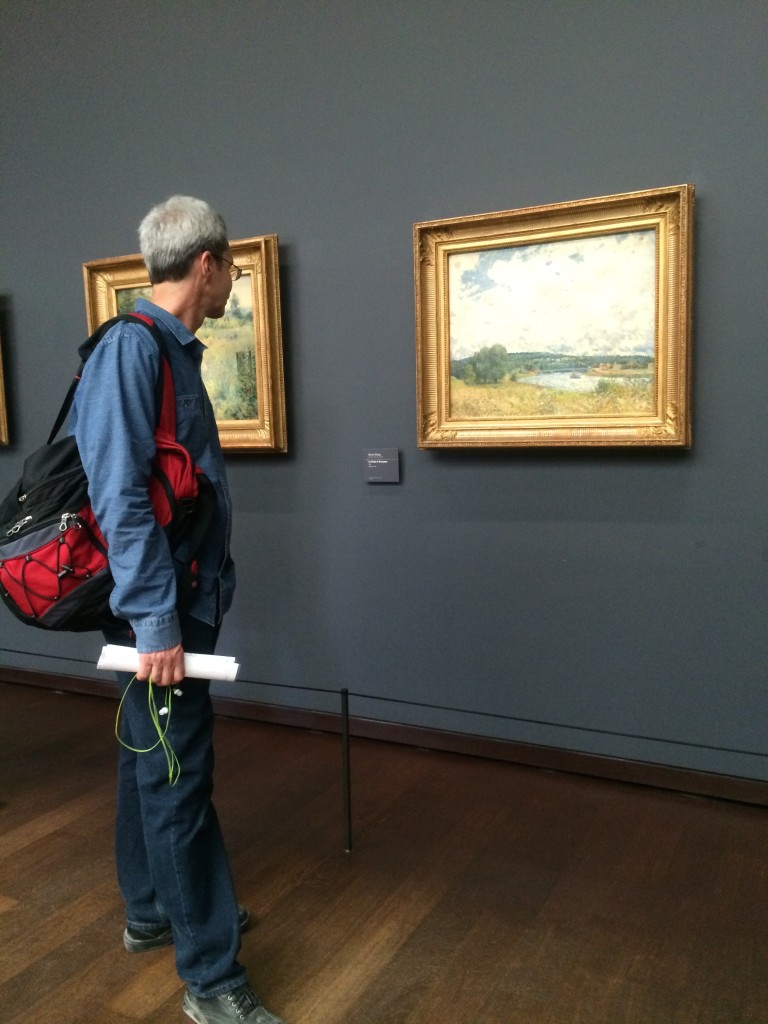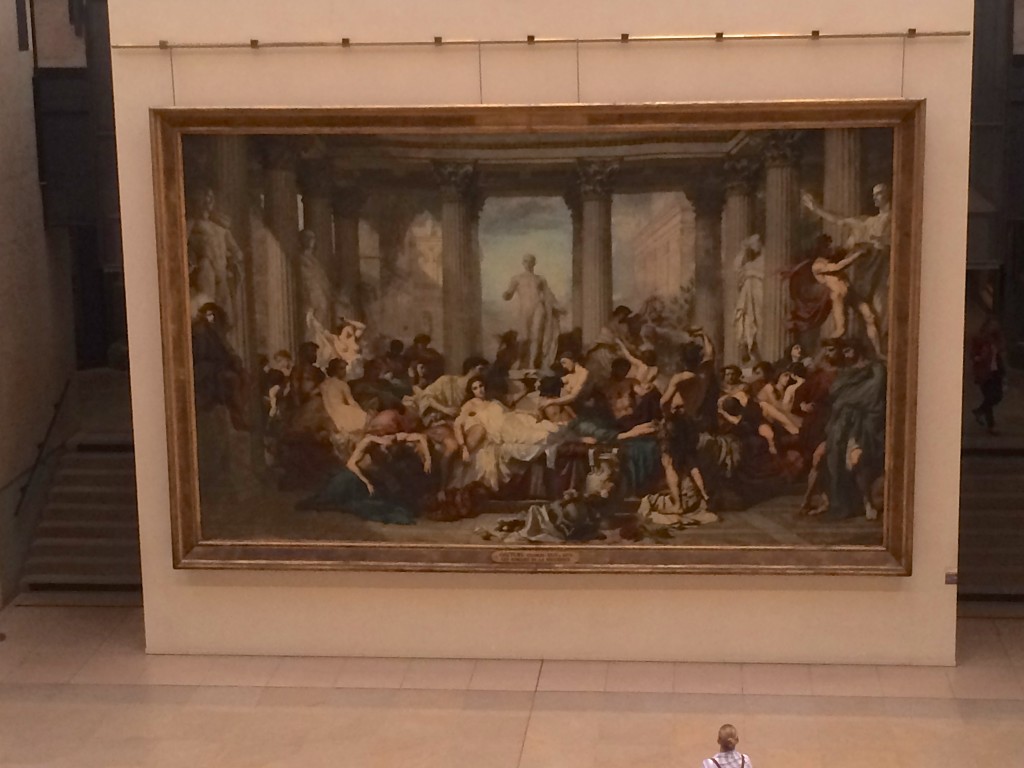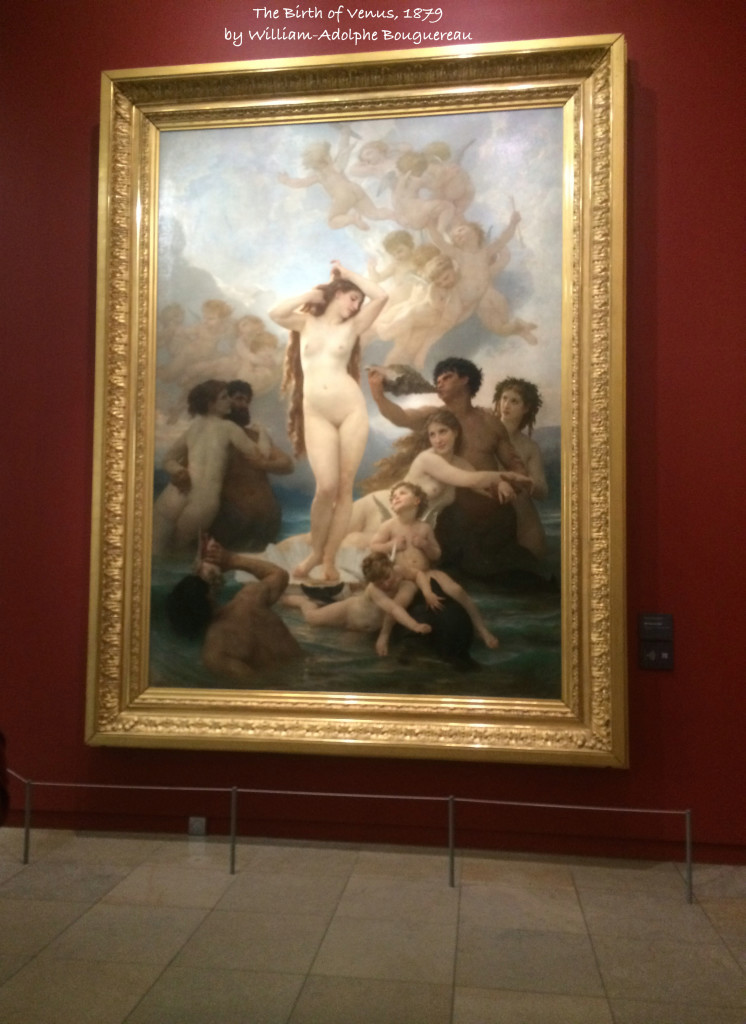 It was an awesome experience to see the artworks of Monet, Renoir, Degas, Van Gogh, and many more all in one place!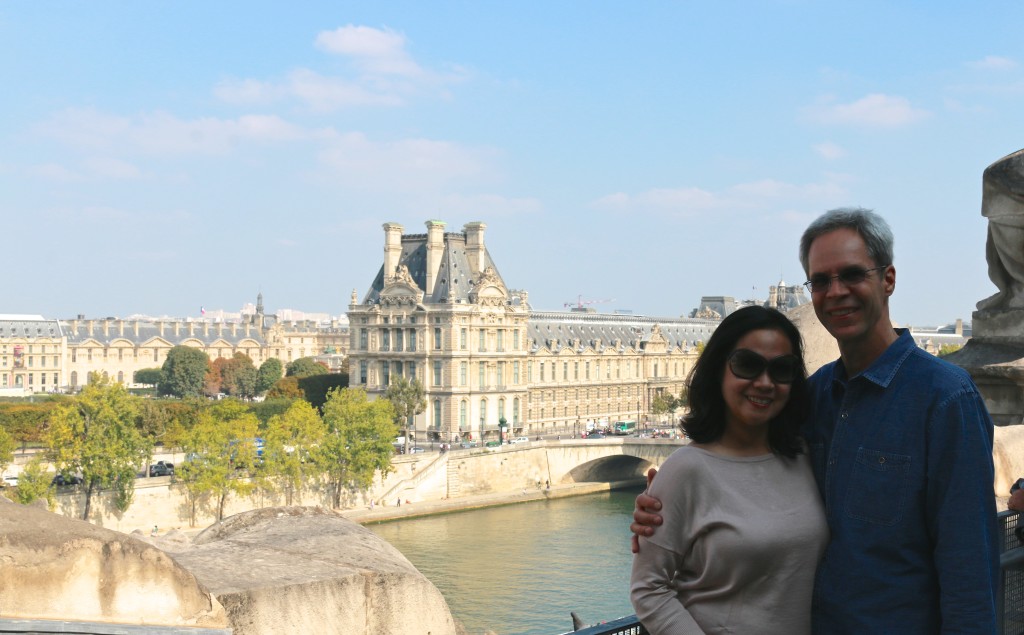 The view from Musee' du Orsay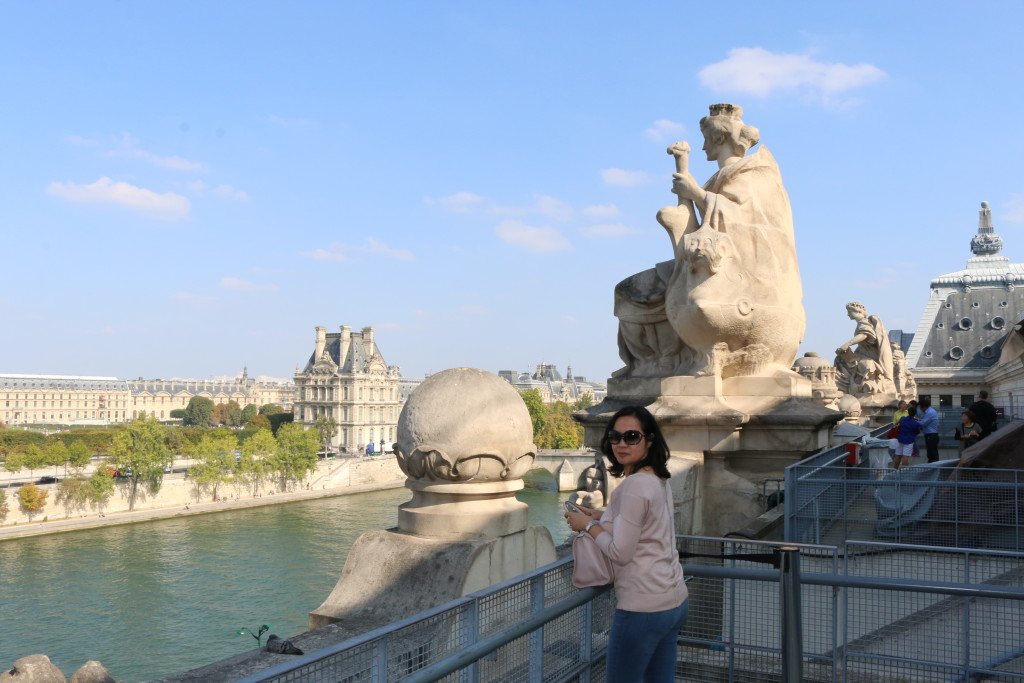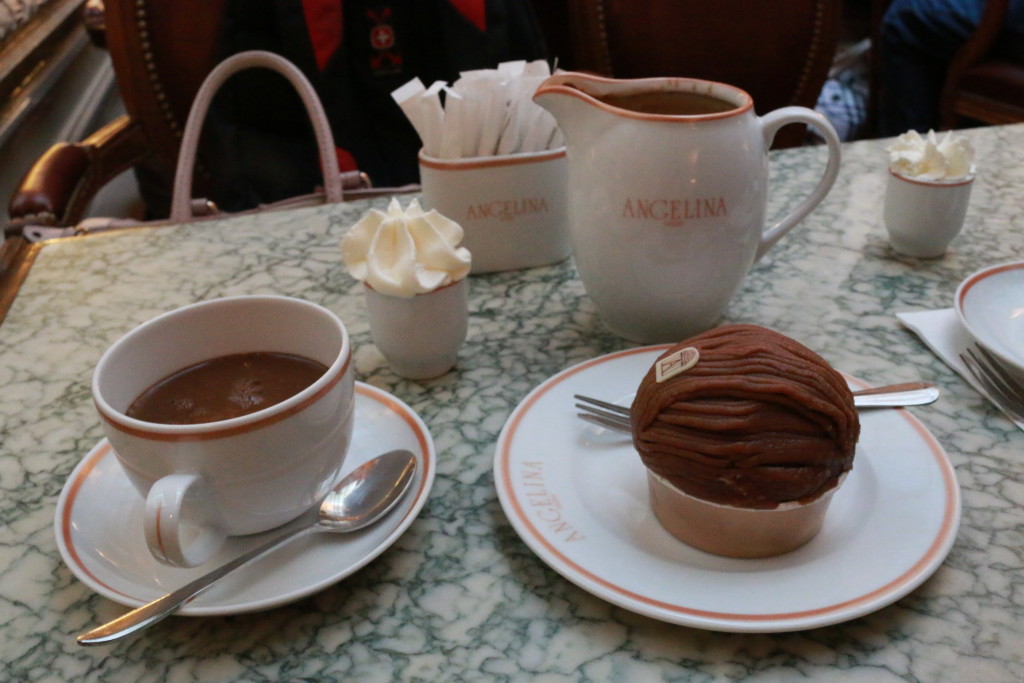 Later that day, we headed to Joe's new favorite place – Angelina of Paris for some pastries and…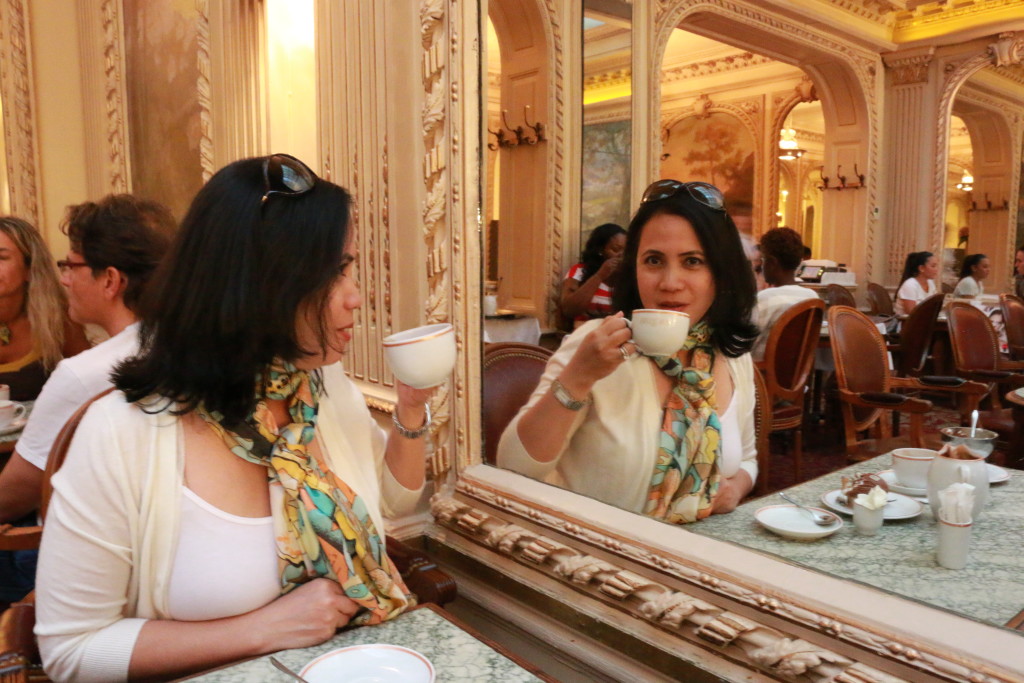 treated ourselves to Angelina's signature old-fashioned hot chocolate "L'Africain" , a sundae, and Mont Blanc pastry. The hot chocolate was the way it's supposed to be enjoyed – rich and delicious! Joe liked this decadent drink so much, he's planning to have another one, soon!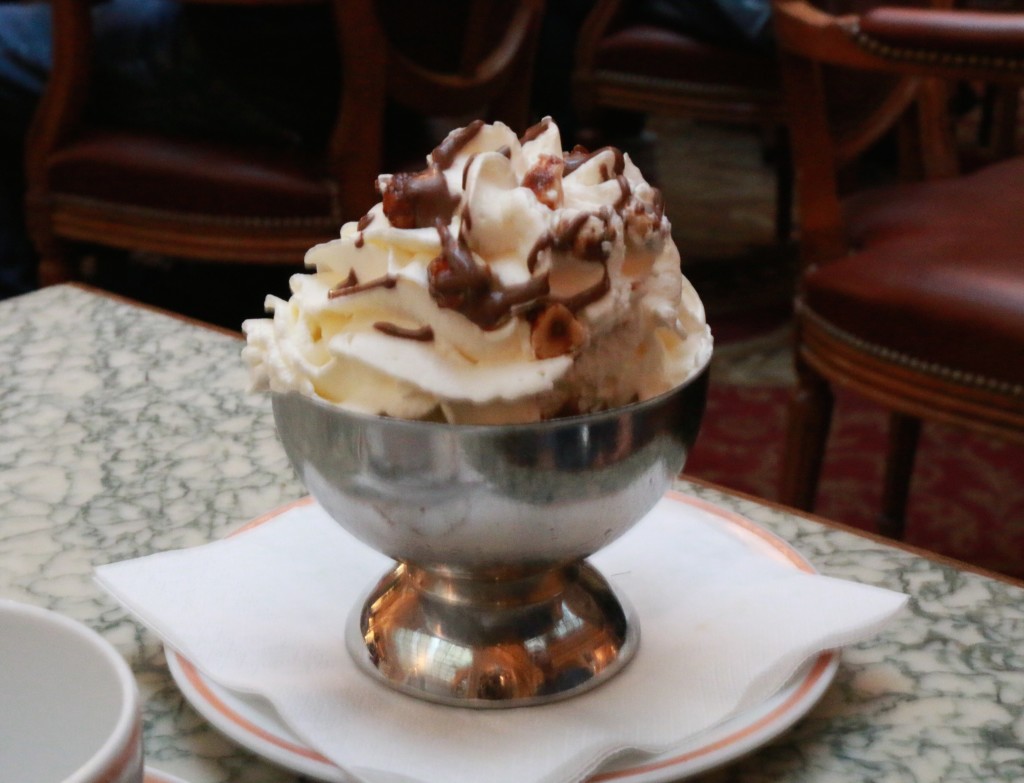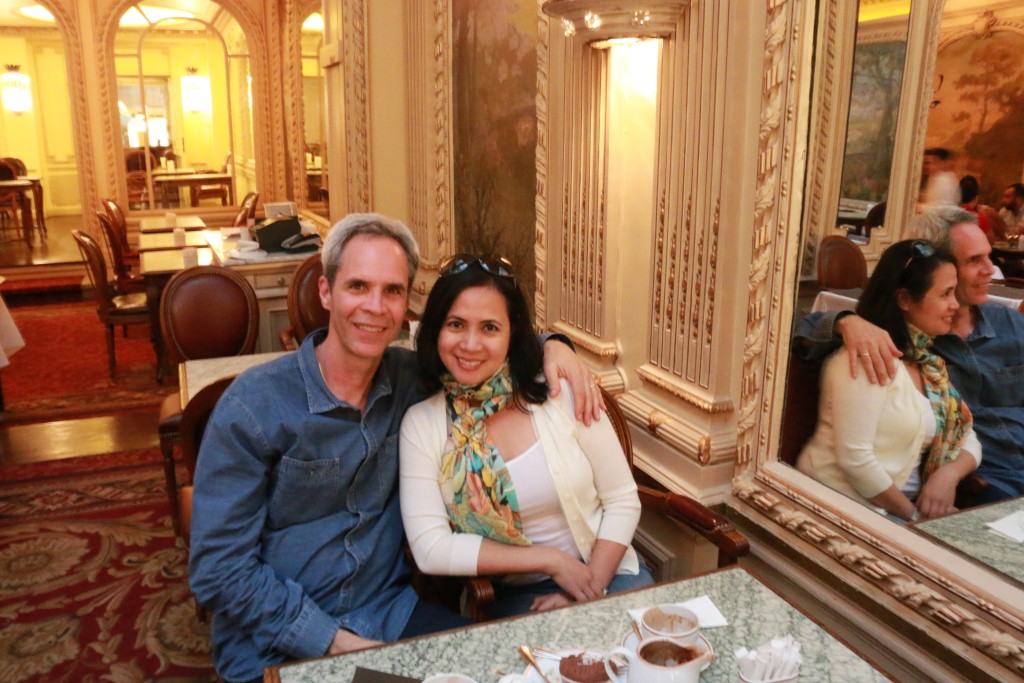 We needed to get rid of a "few" calories 😉 so we strolled around and relaxed at the Jardin du Tuileries.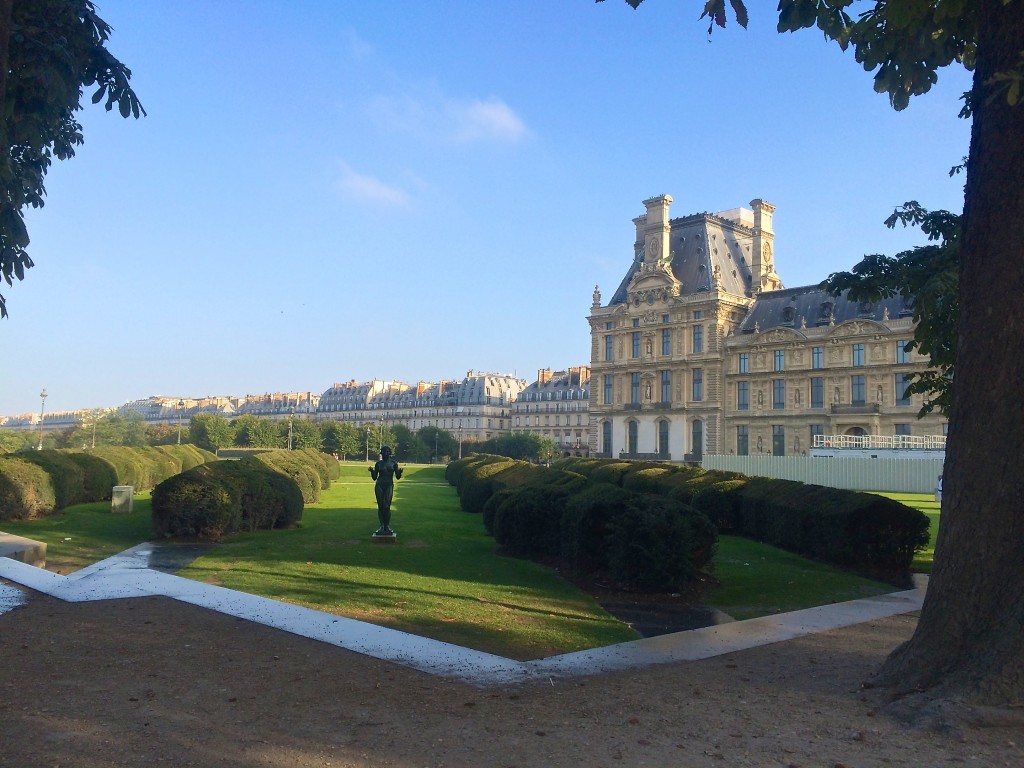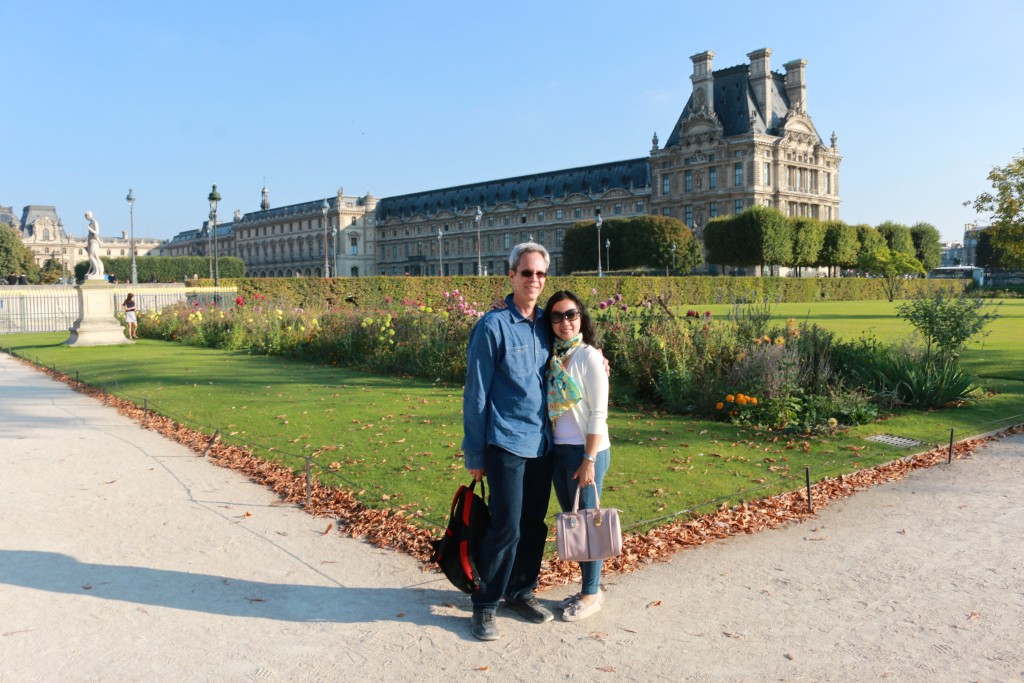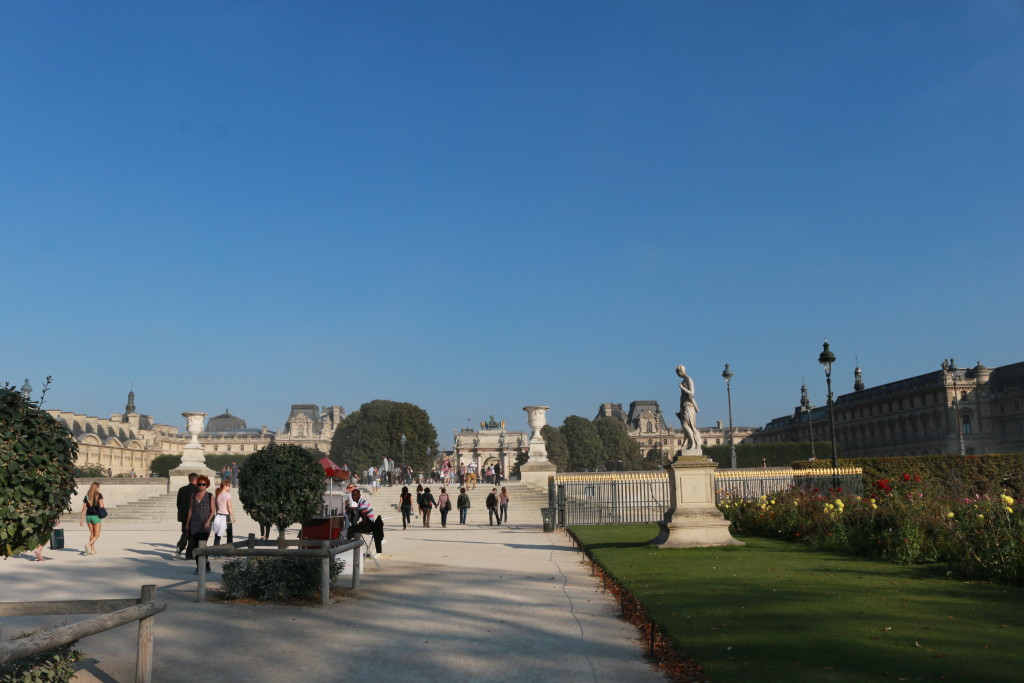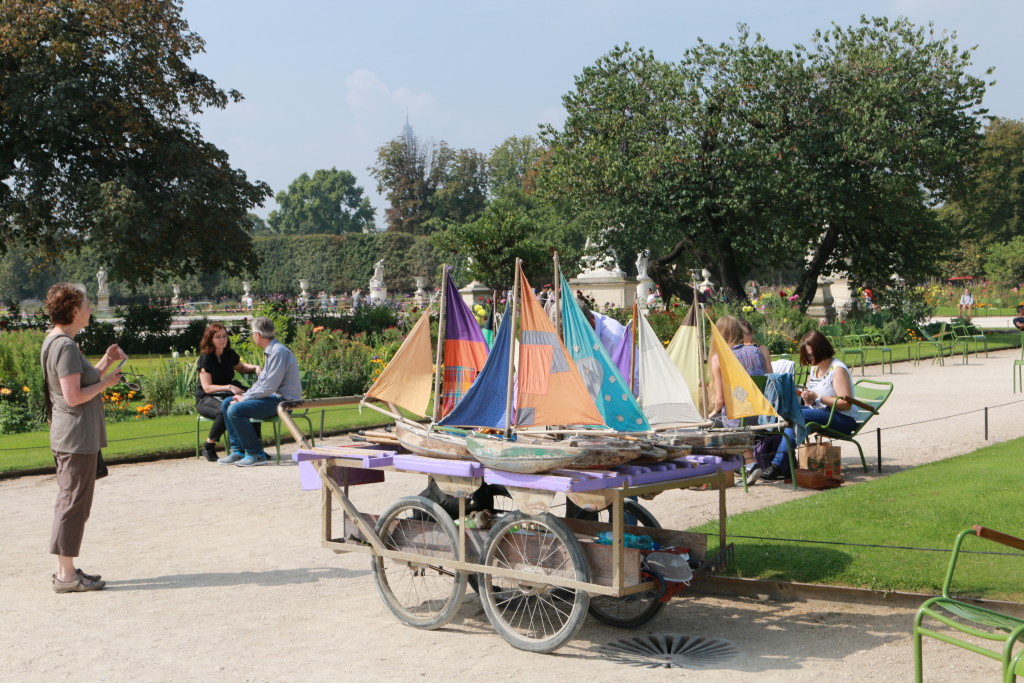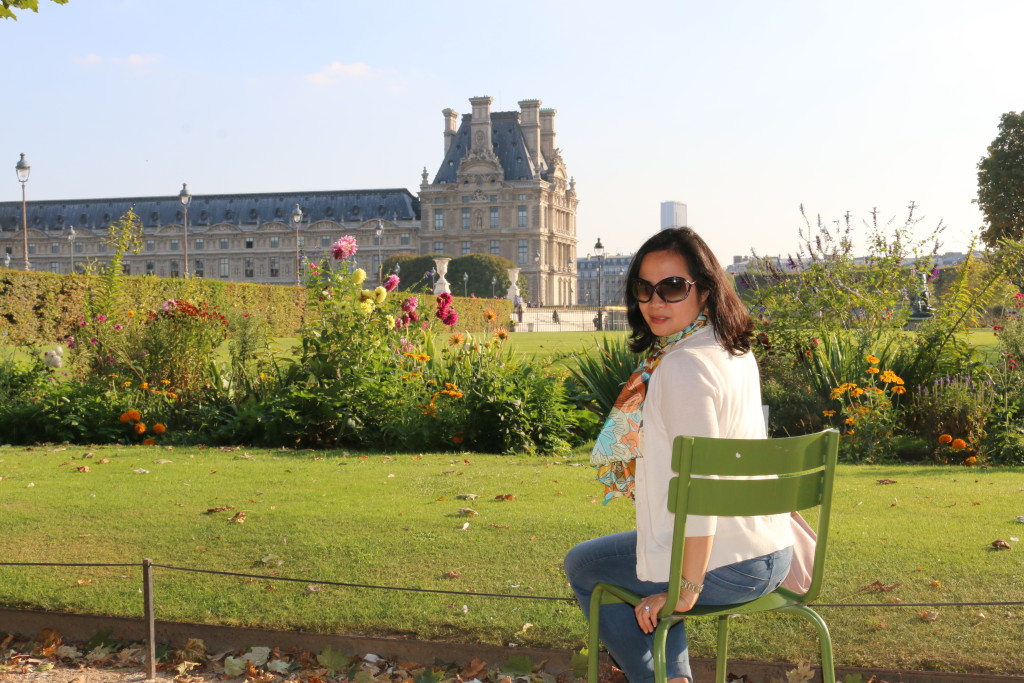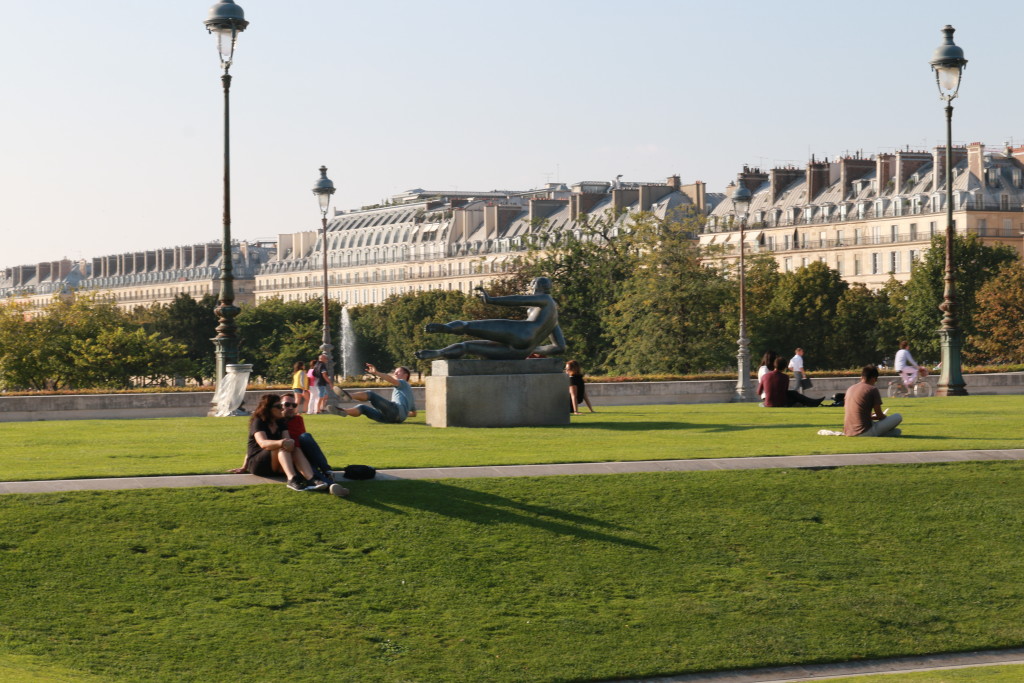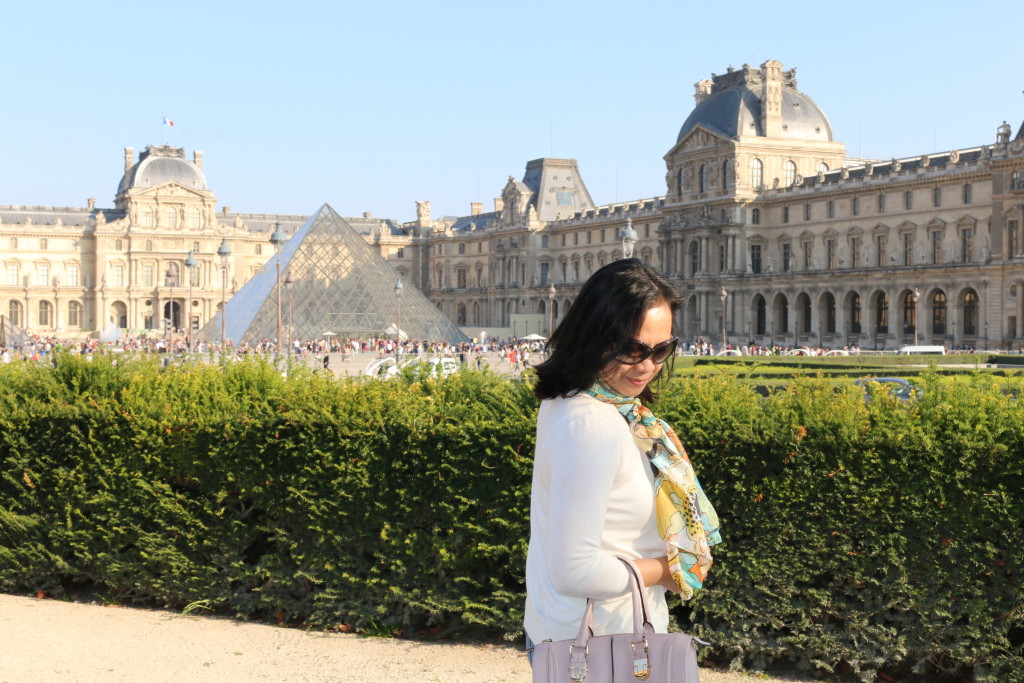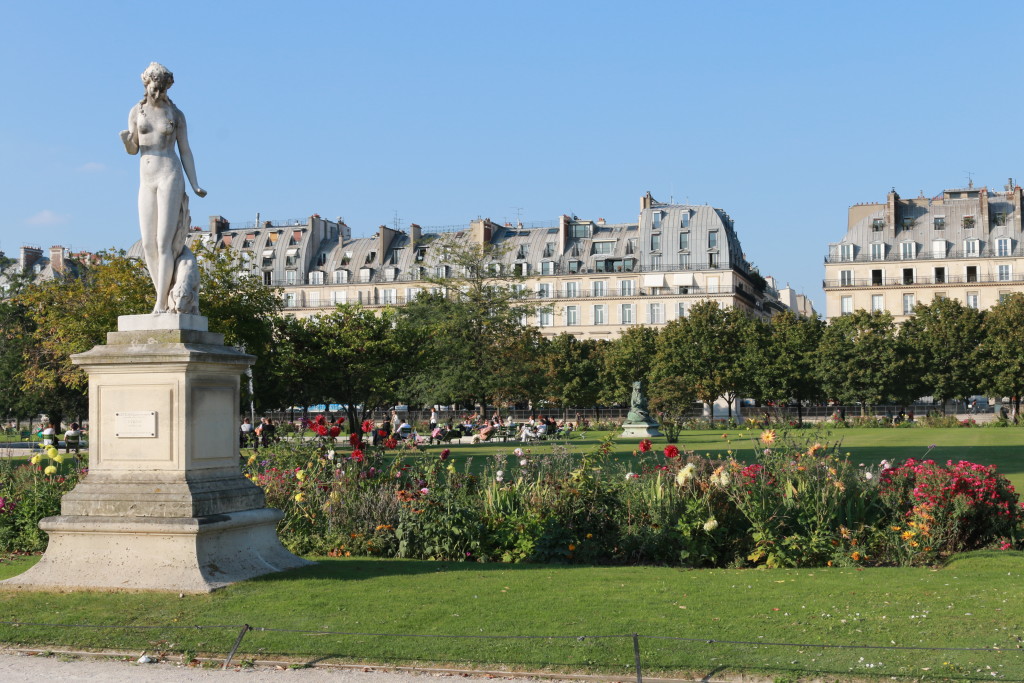 Have an awesome day!
♥ Emms