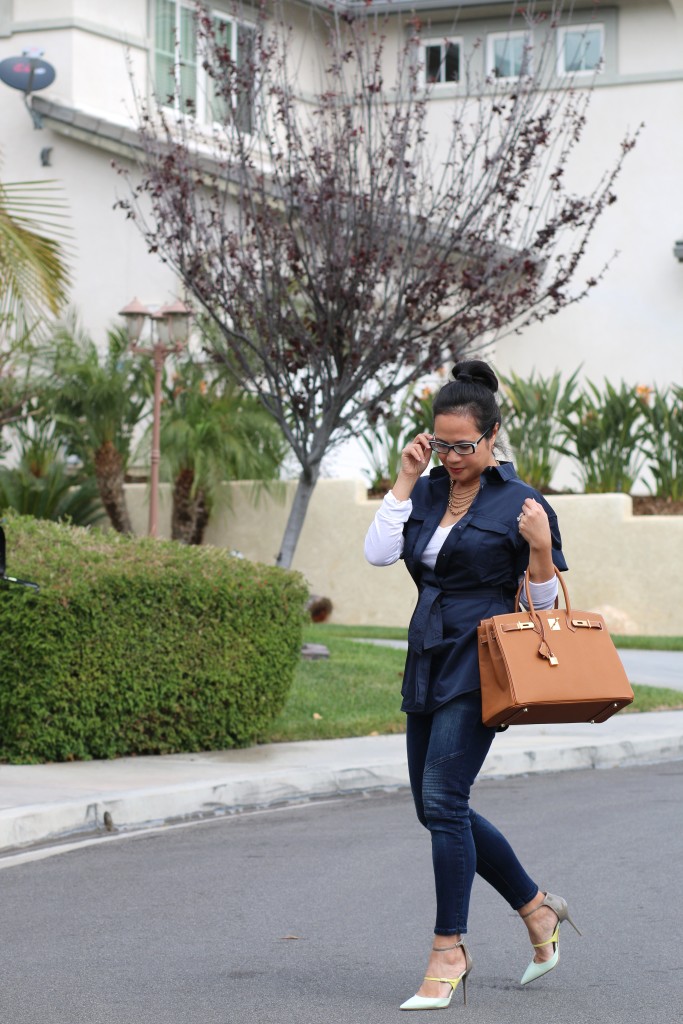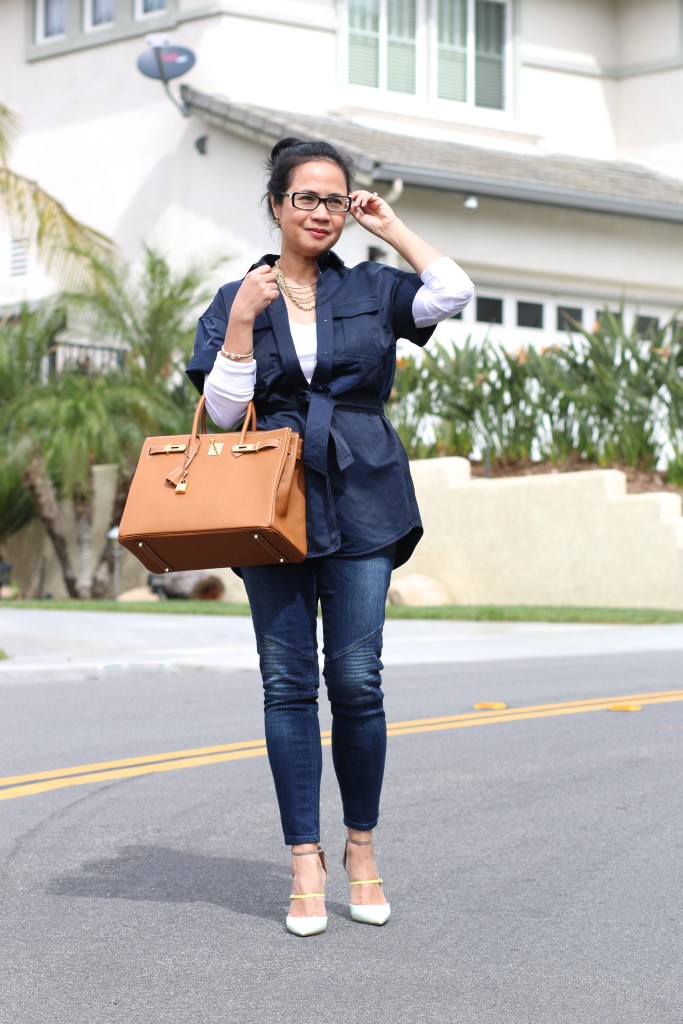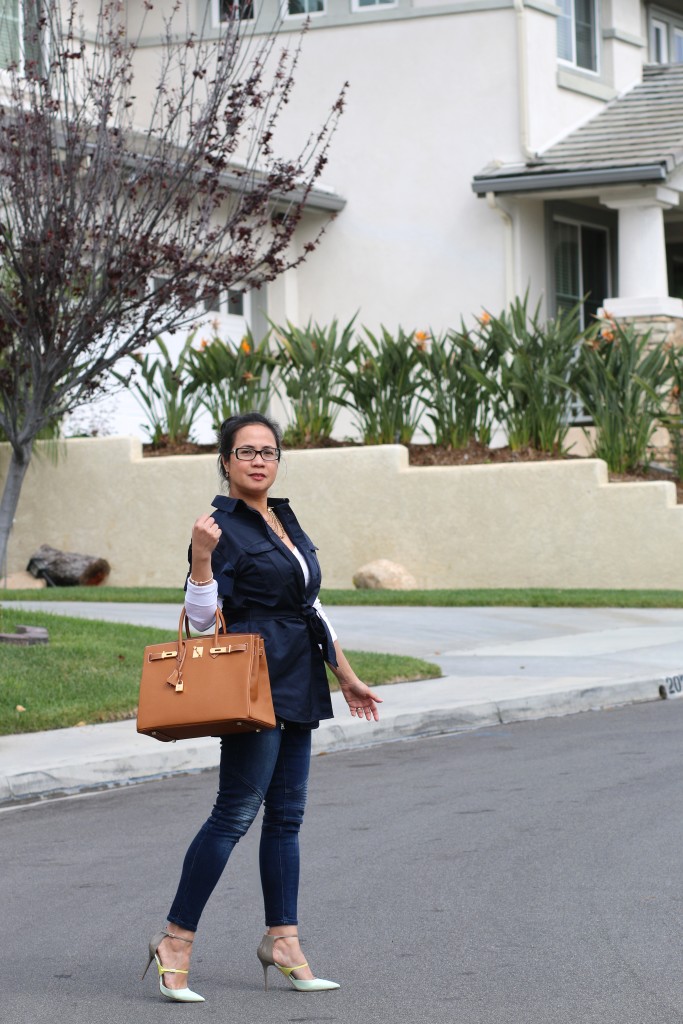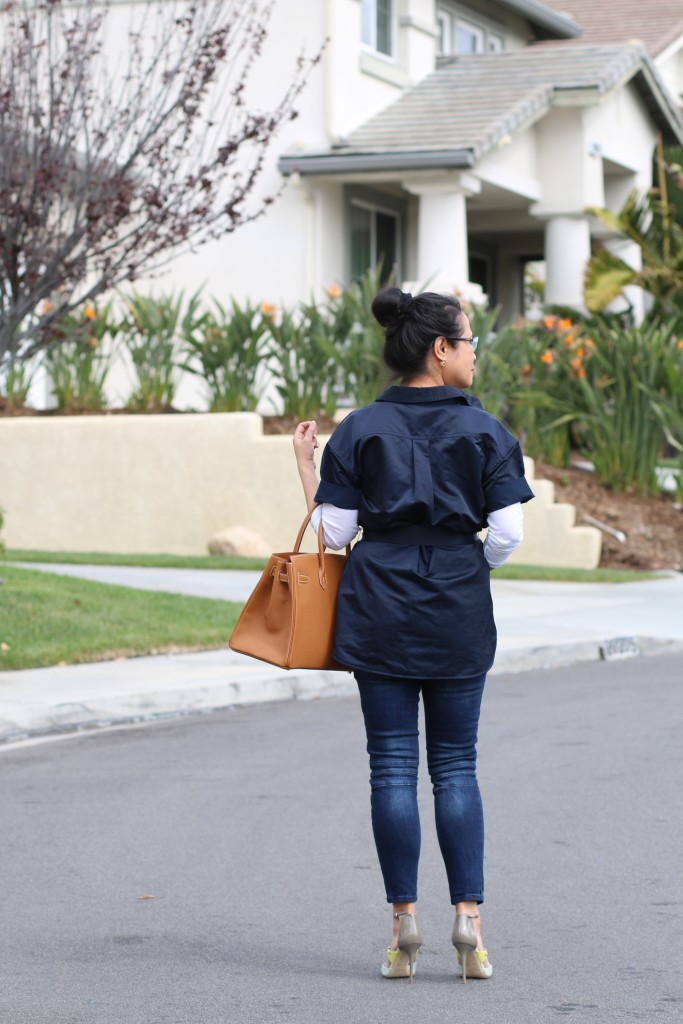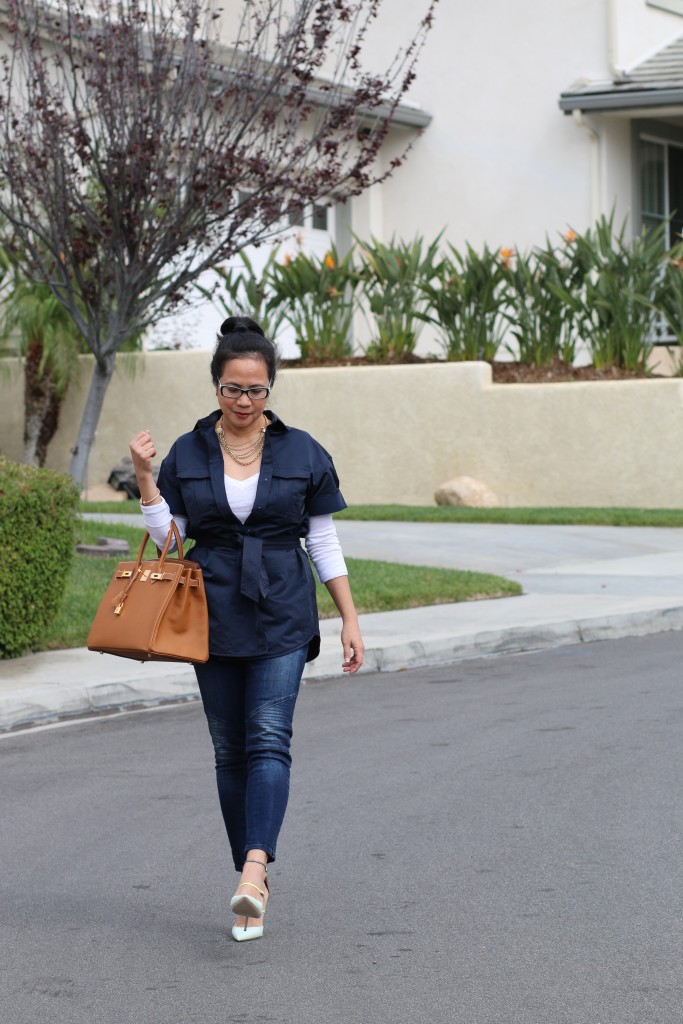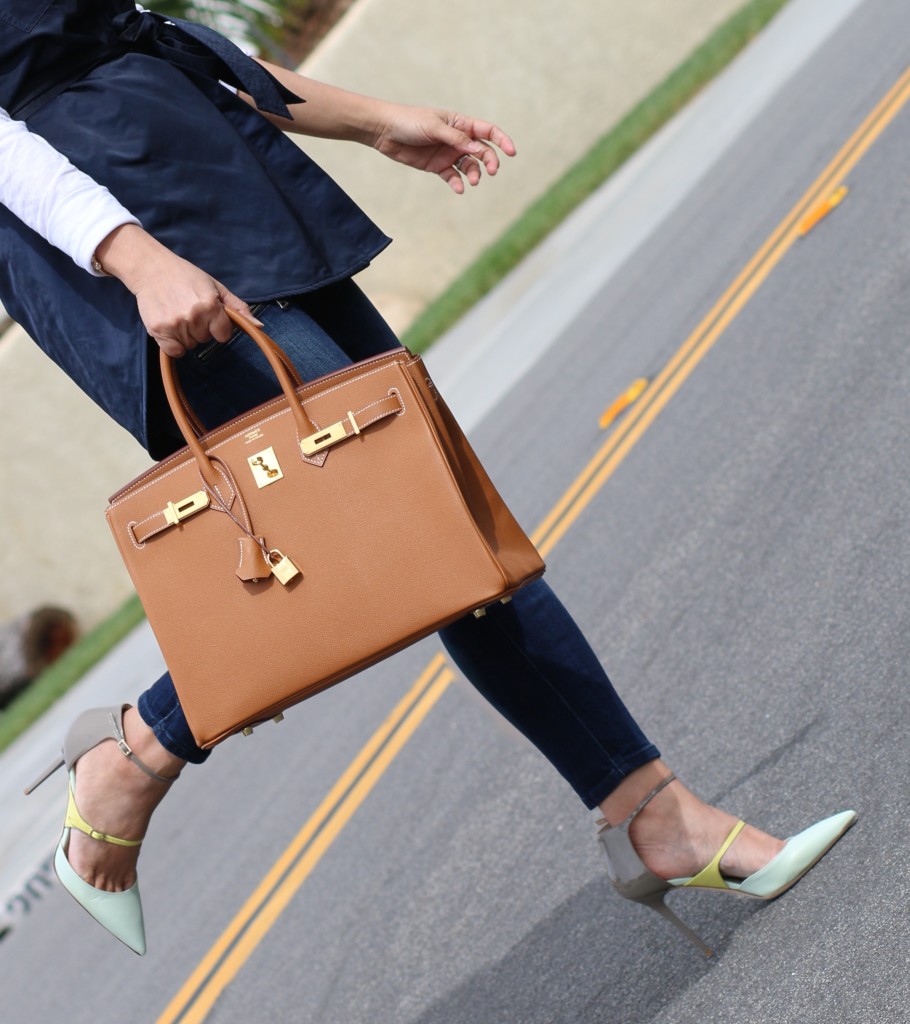 Bag: Hermes   | Shoes: Jimmy Choo   | Jeans: Zara   | Top: Banana Republic ℅ my sis, Pepah   | Necklace Ann Taylor    | Glasses: TiffanyandCo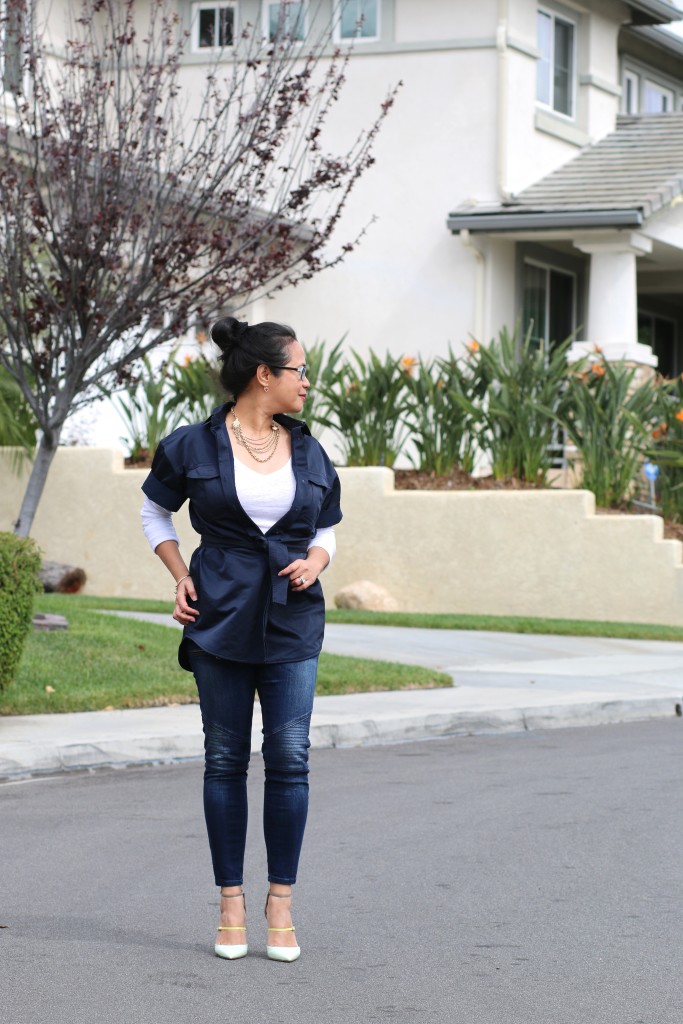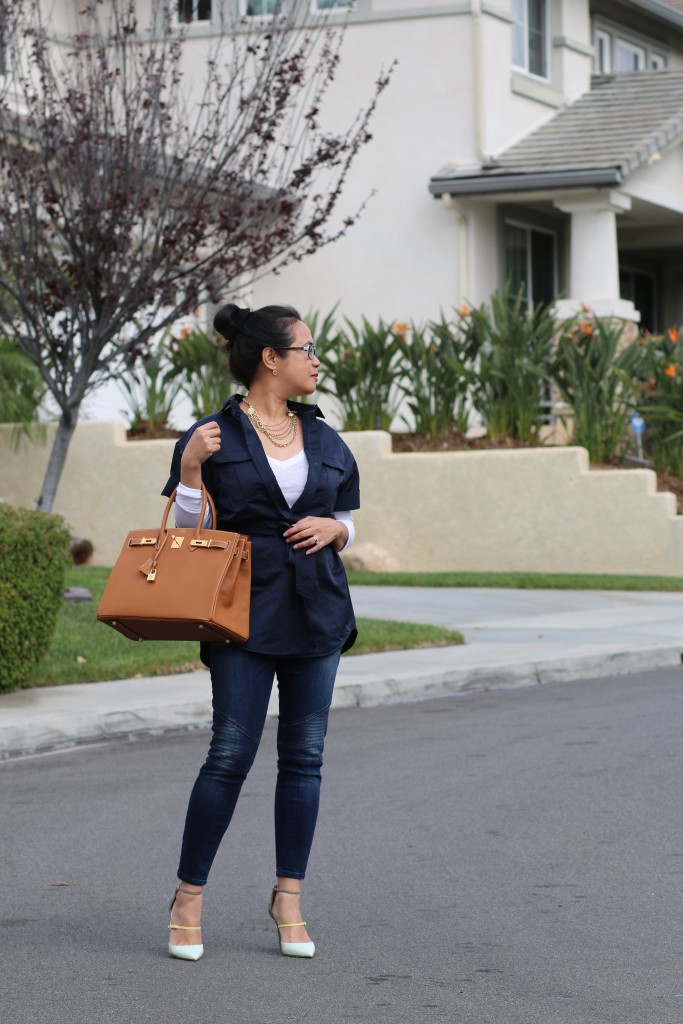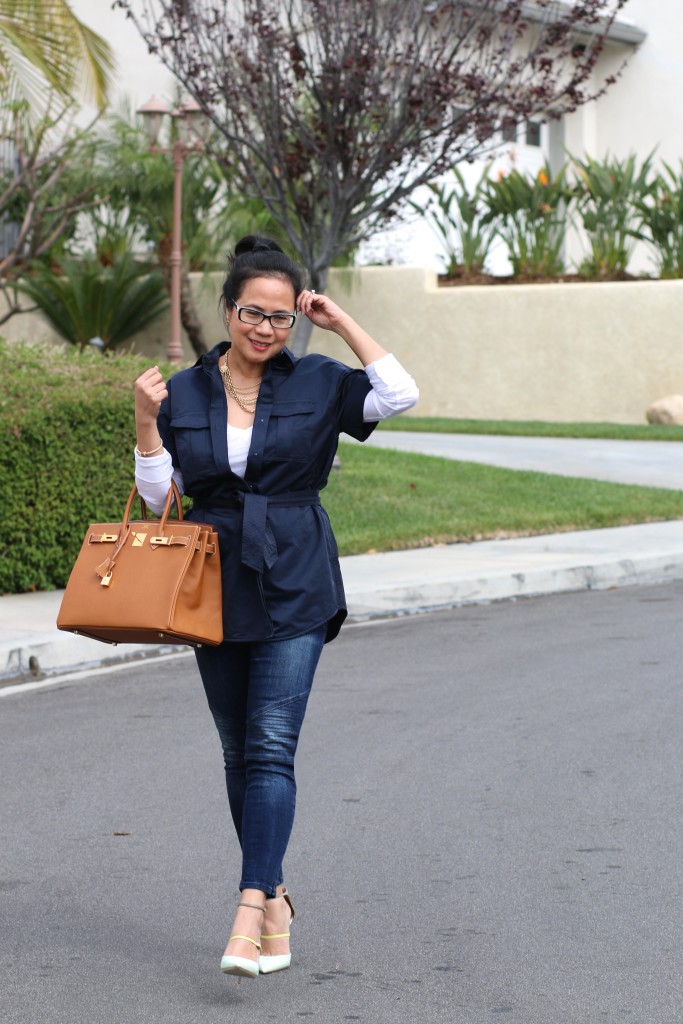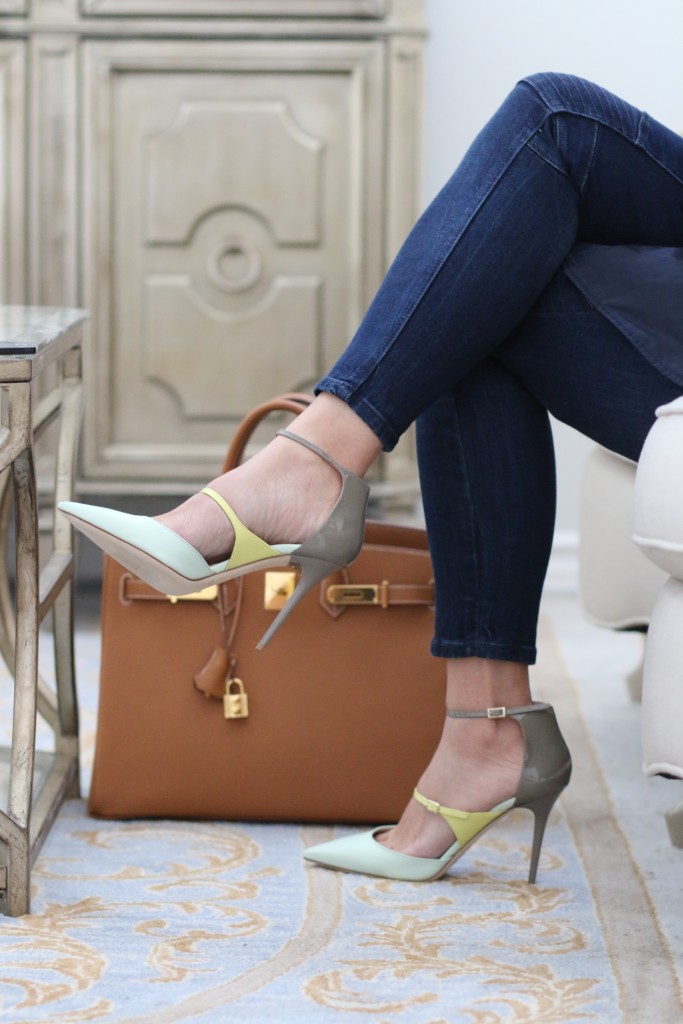 Happy Monday! My sis got me this blue top for my birthday and I couldn't wait to wear it 😉 She knows just what I need!  Sadly, I got the flu and almost 2 weeks later, finally got over it.
So, this one's for you Pepah!
Thanks for reading and have great day!
♥ Emms
Photos by J♥E