Our hotel had a great selection of breakfast food. Joe and I enjoyed Greek yogurt mixed with honey, corn flakes, and peaches. We spent most of our second day on this island exploring the town of Hora.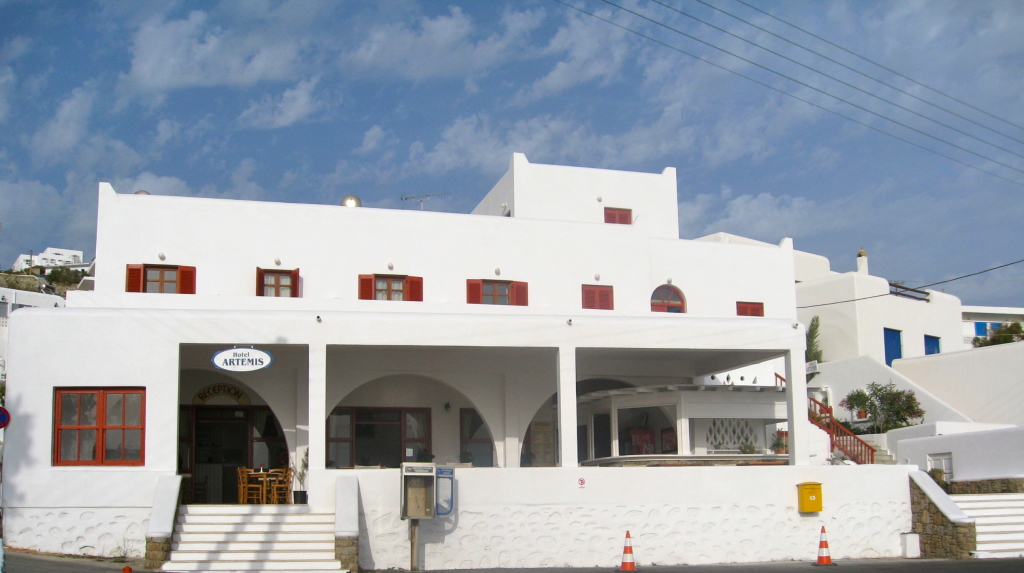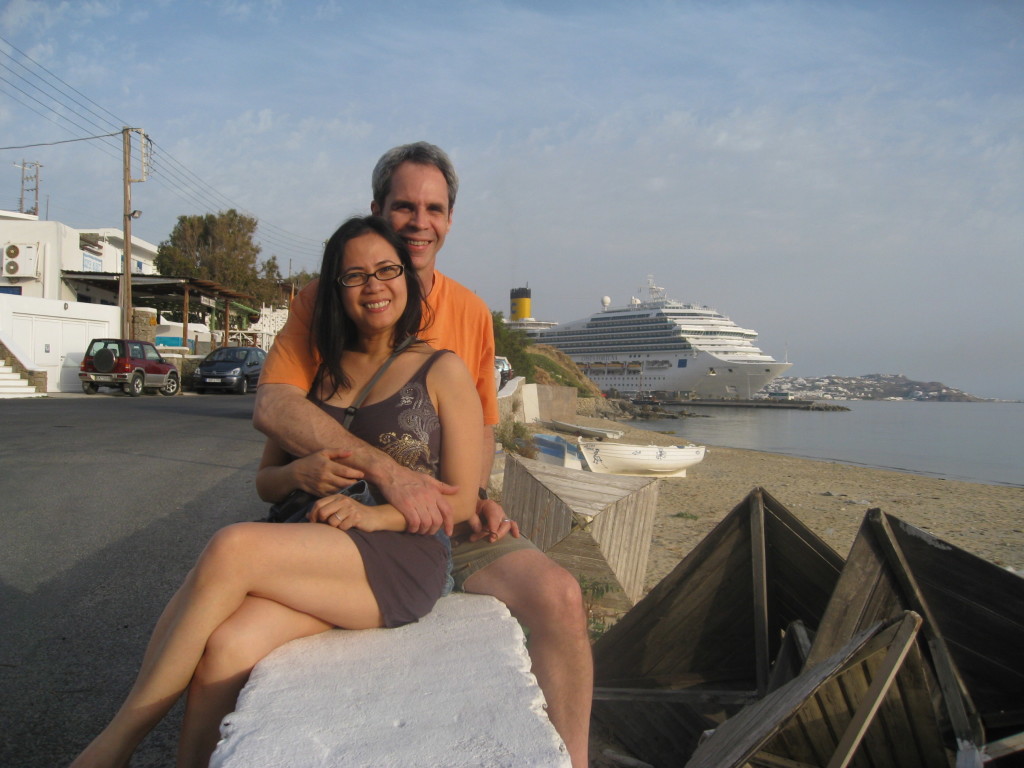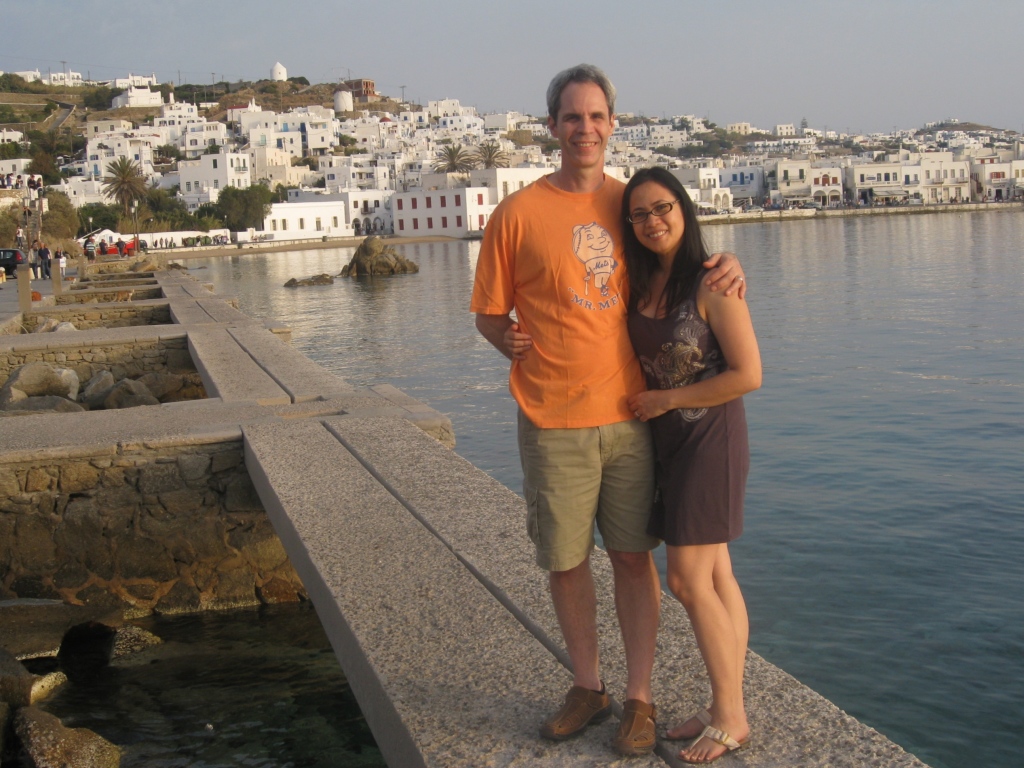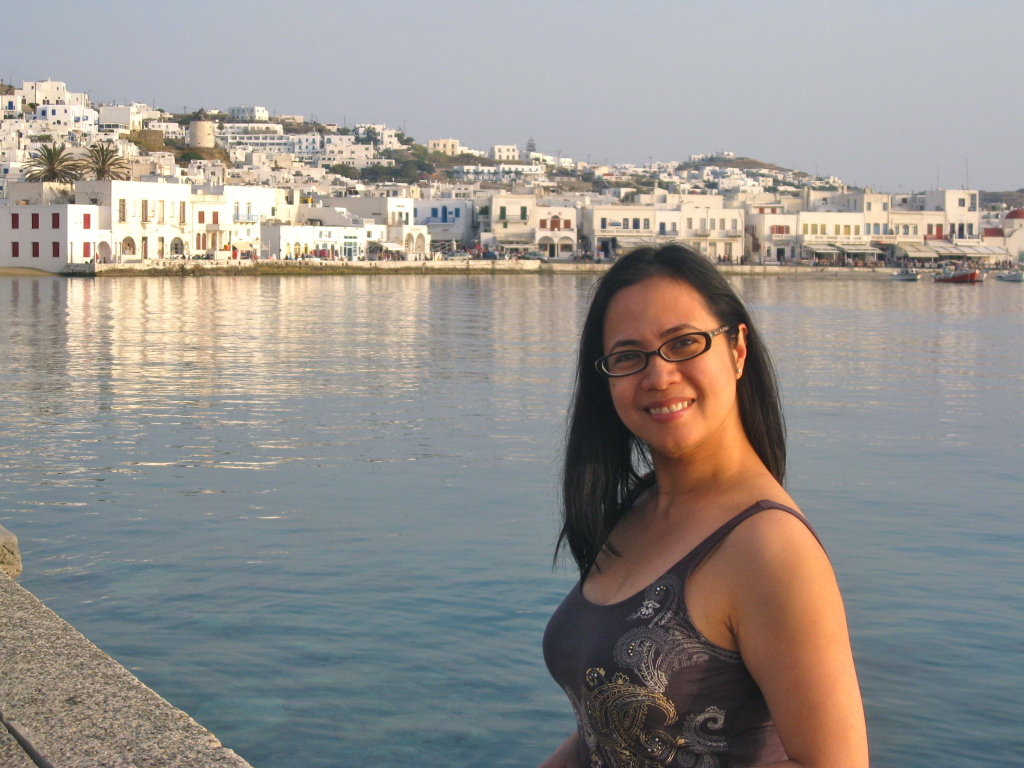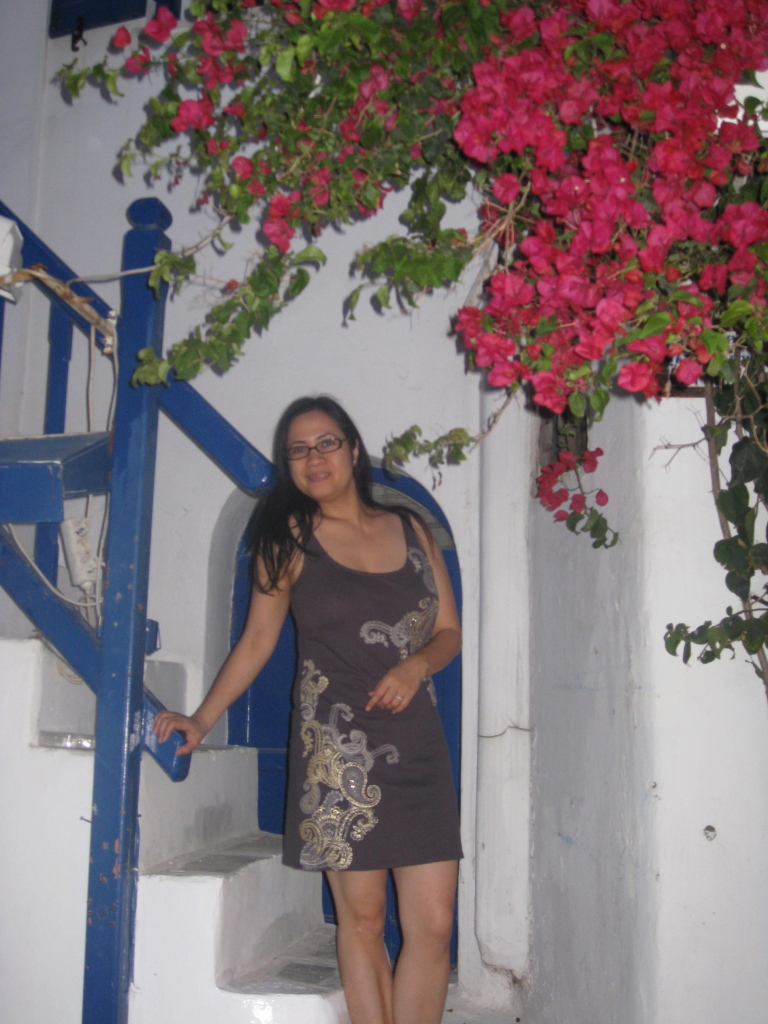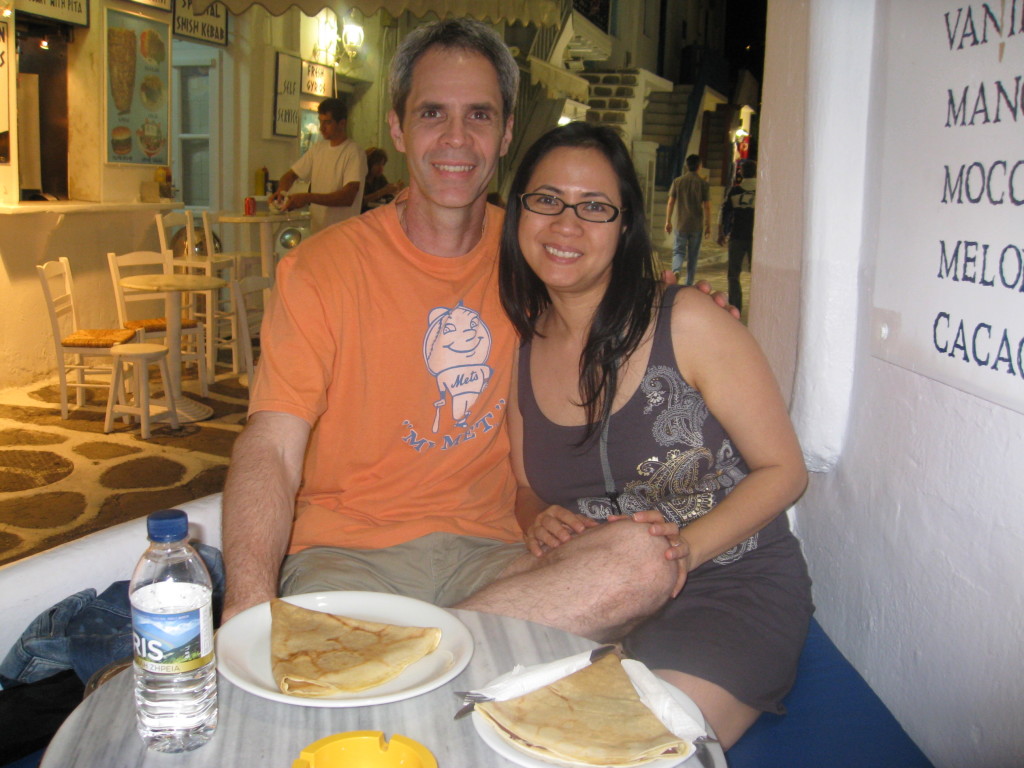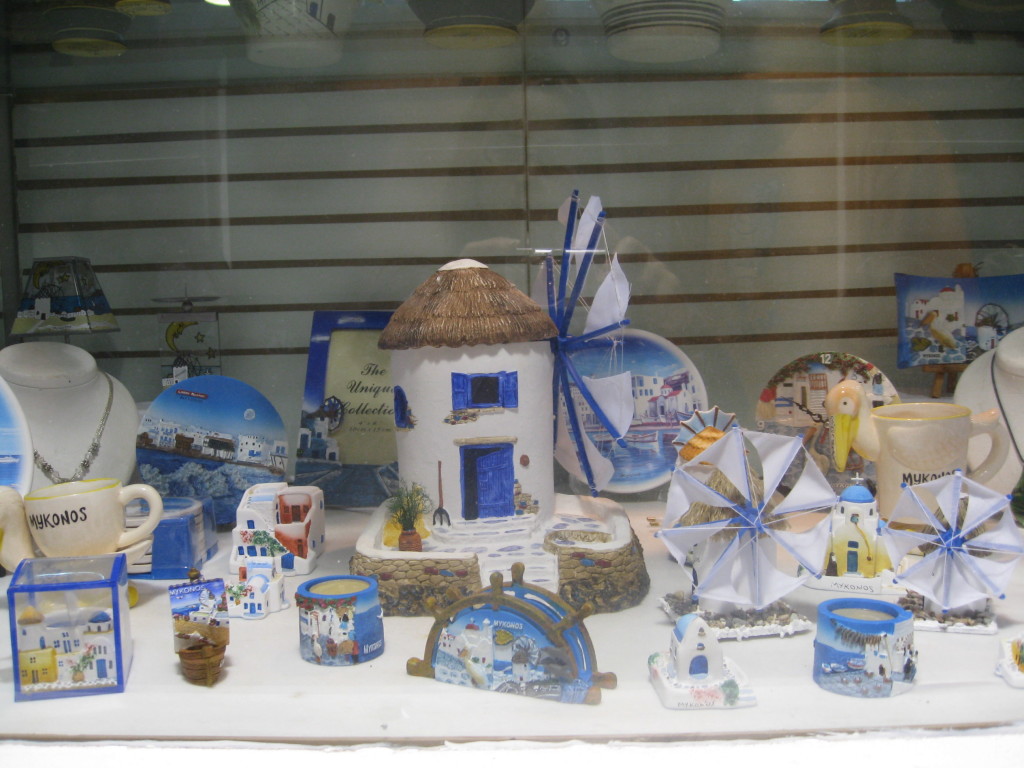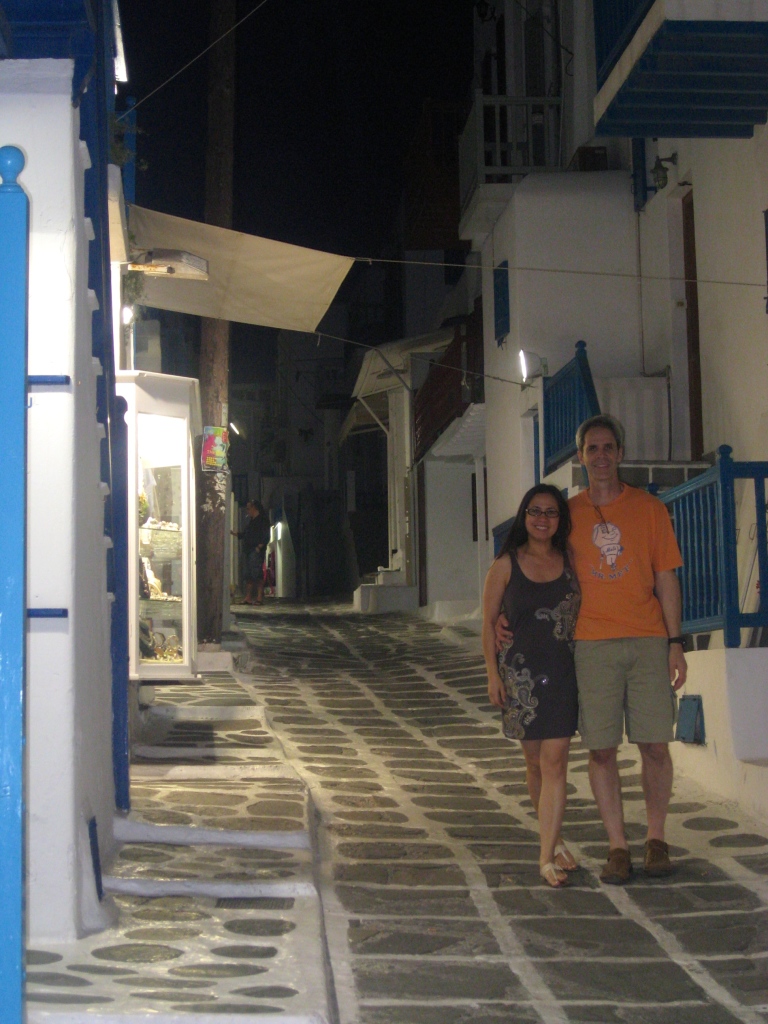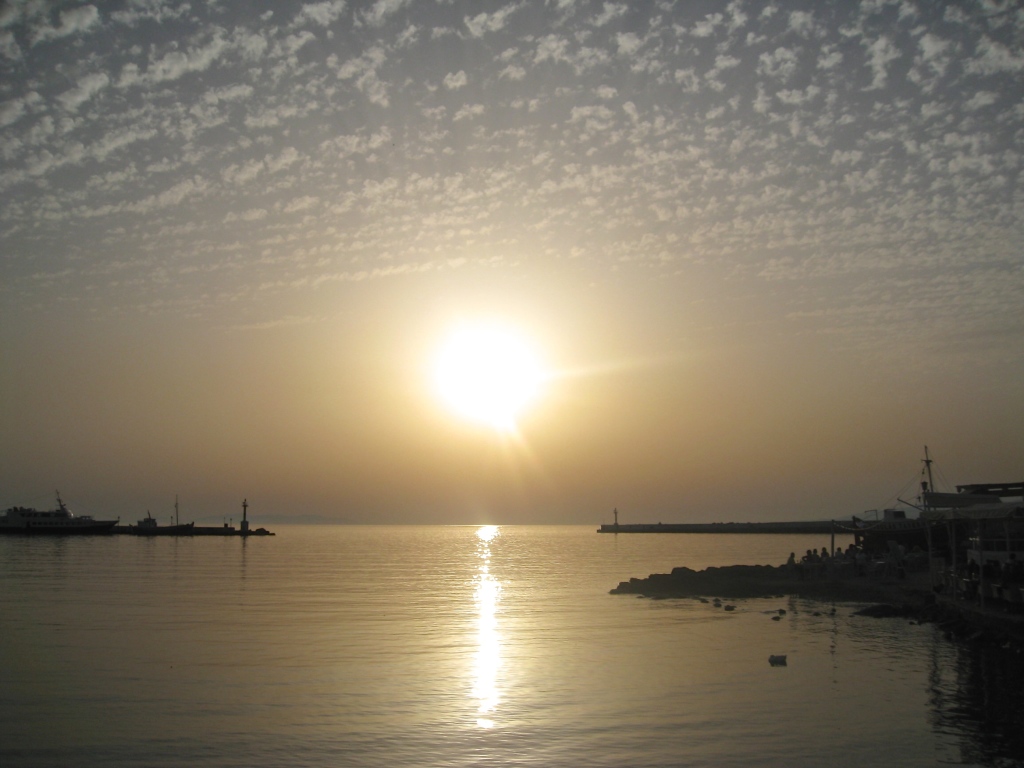 We strolled around the narrow marble streets and saw many whitewashed houses with colorful doors and window frames, bougainvillea trees in bloom, and churches.  It was fun wandering around the pedestrian shopping streets of Hóra; very colorful and busy. And hubby bought me a lovely present 🙂
Have a pleasant night.
♥ Emms