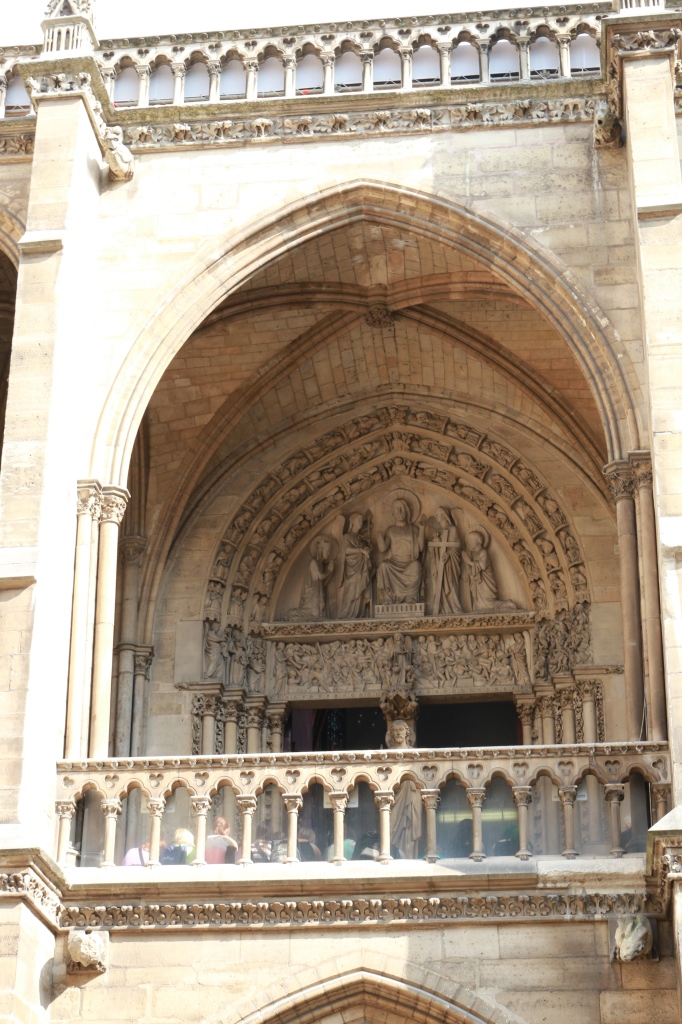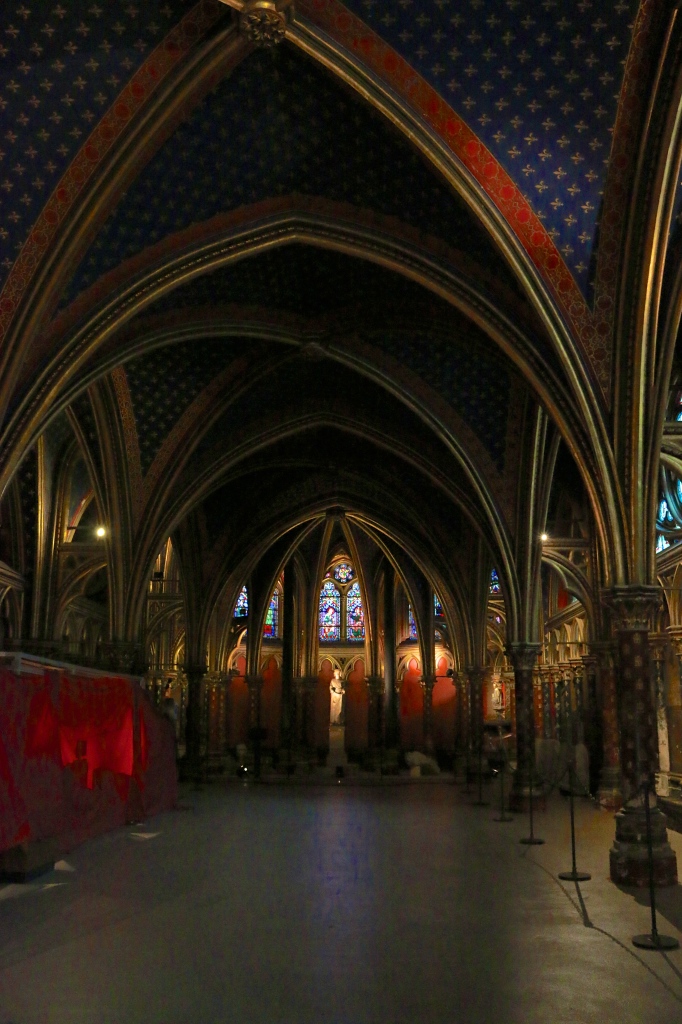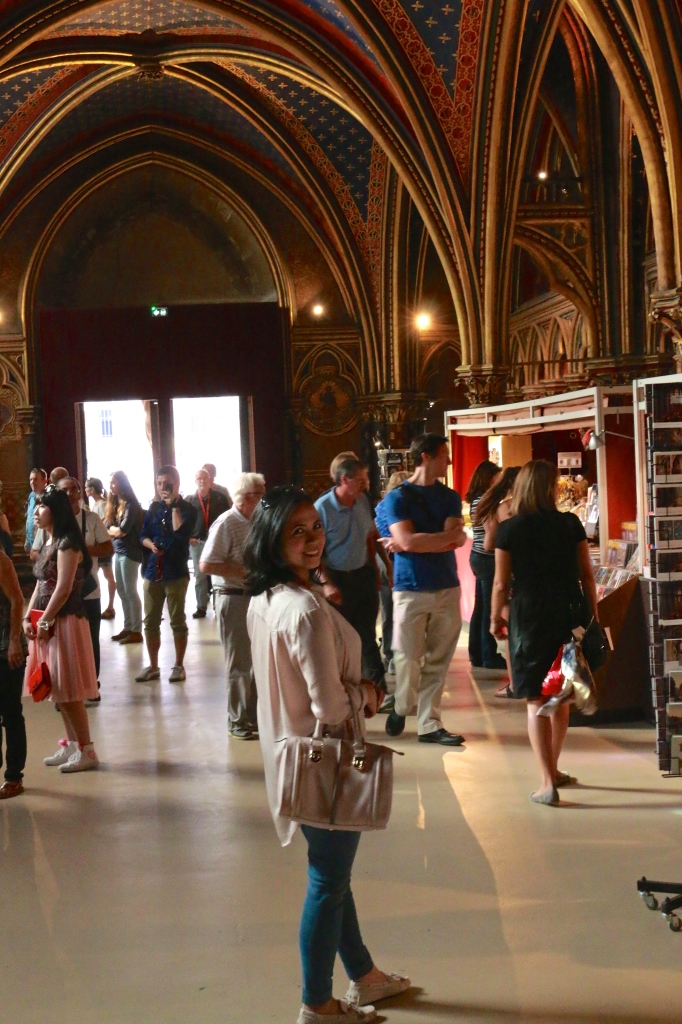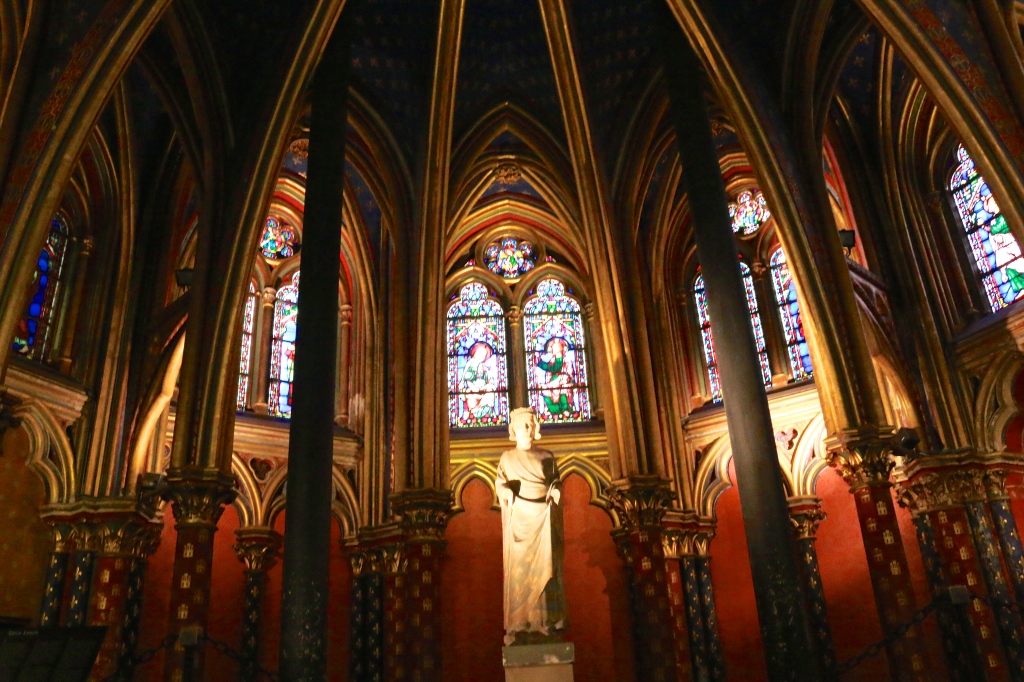 This lower chapel was dedicated to the Virgin Mary.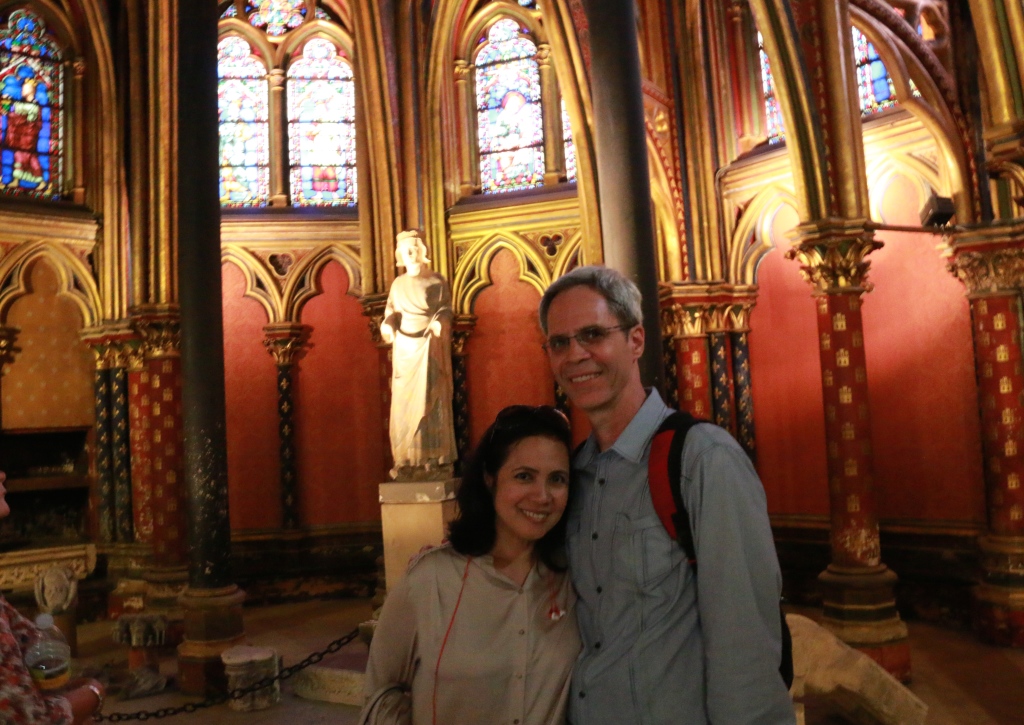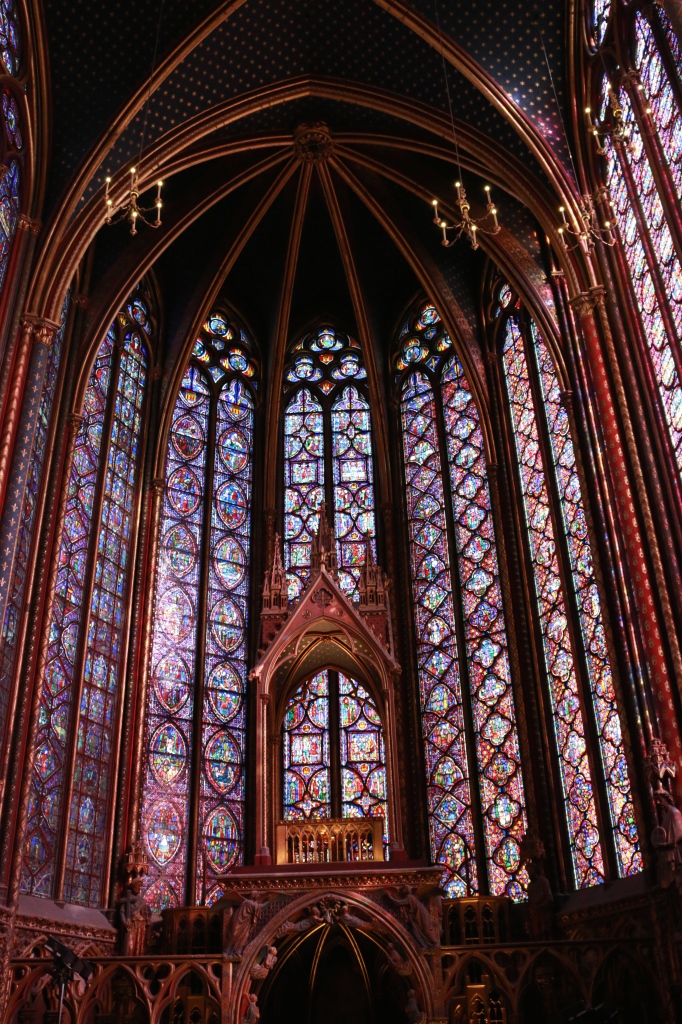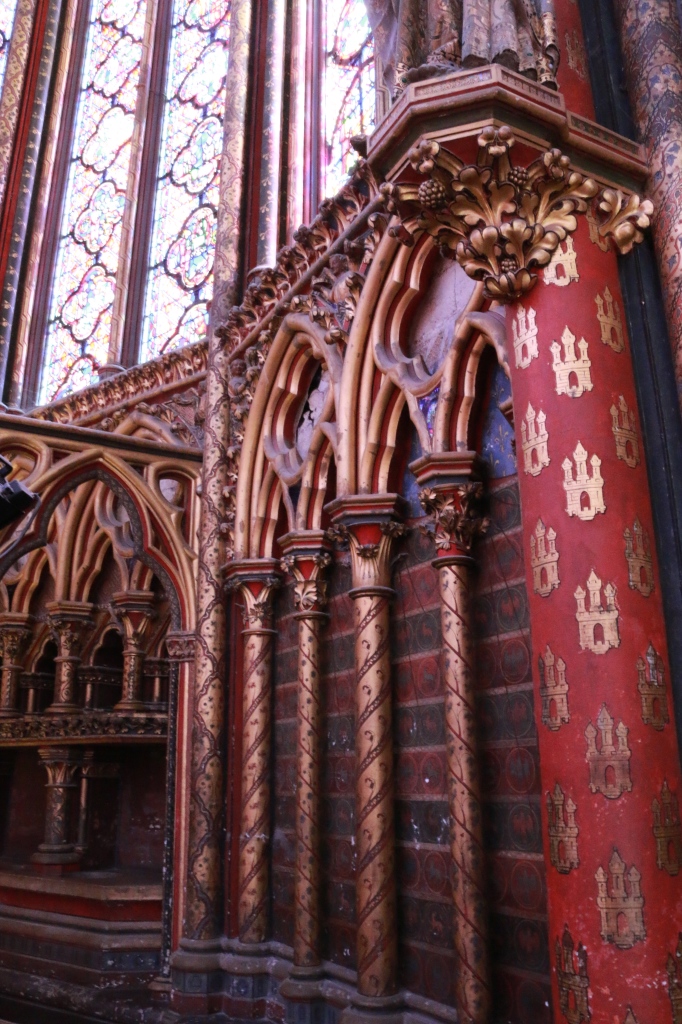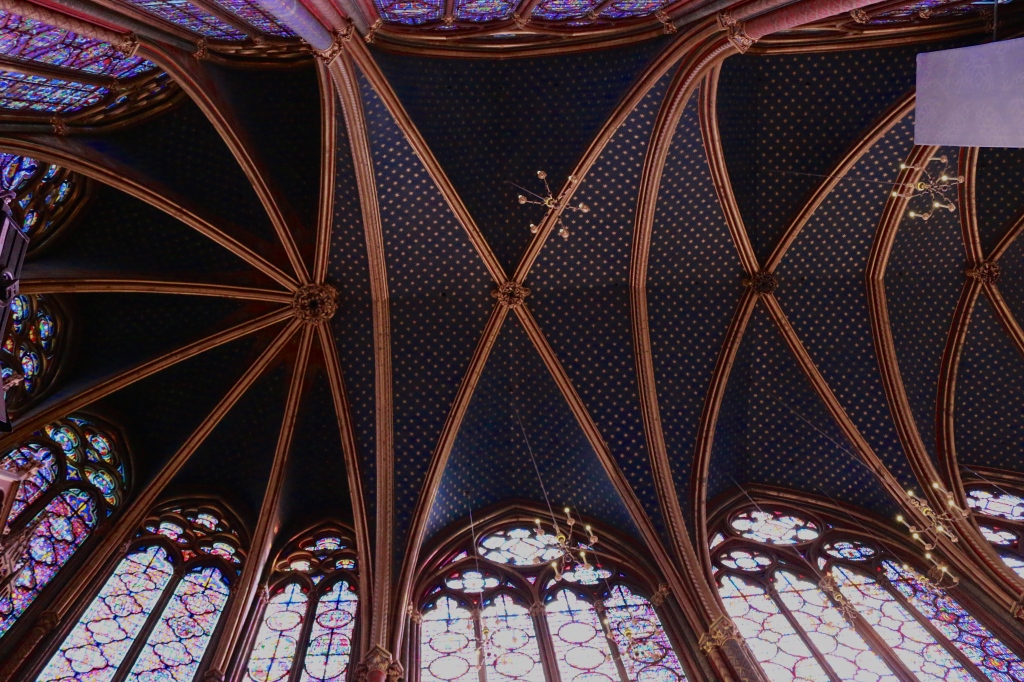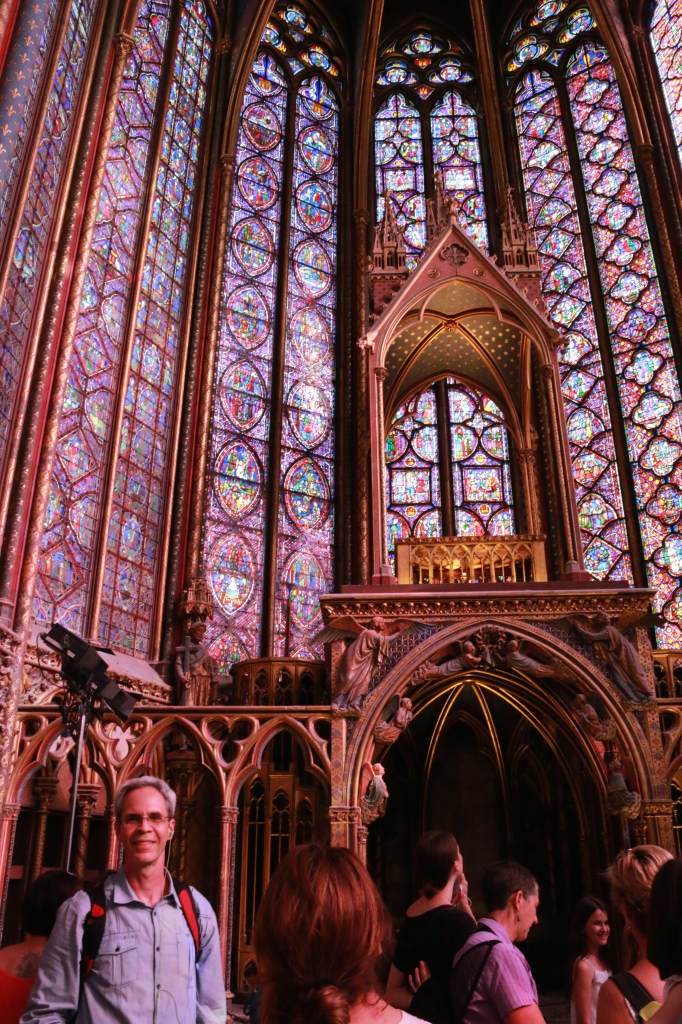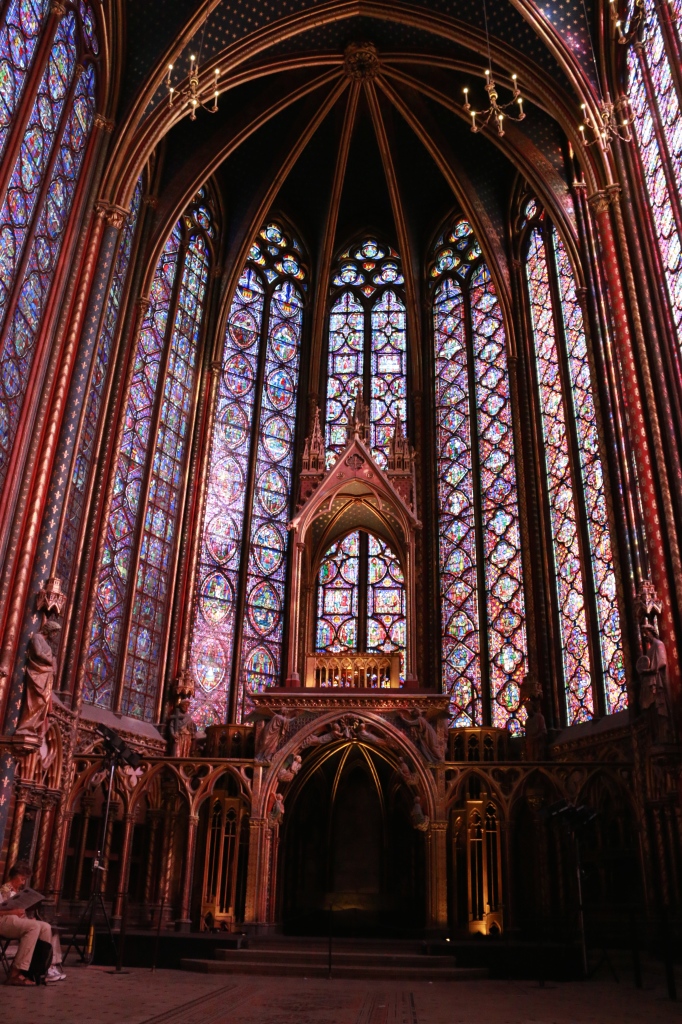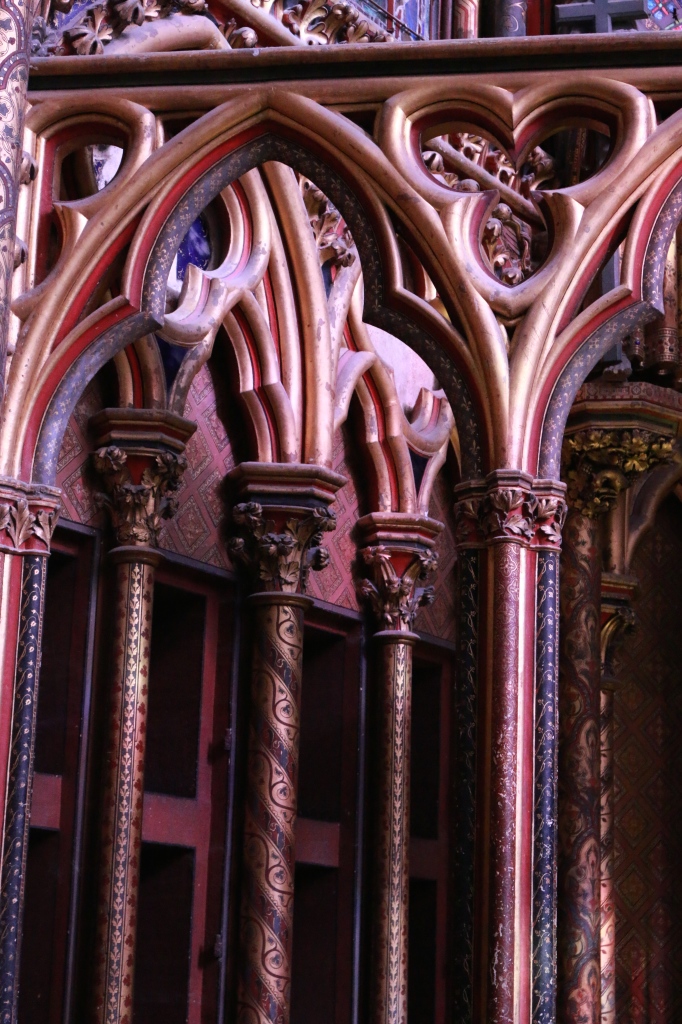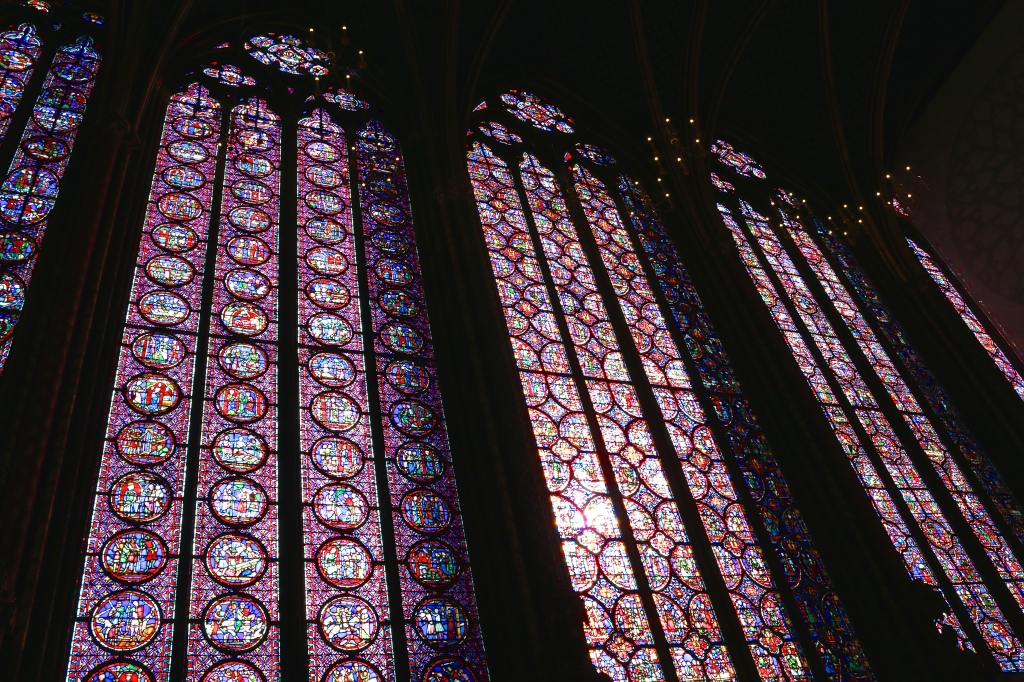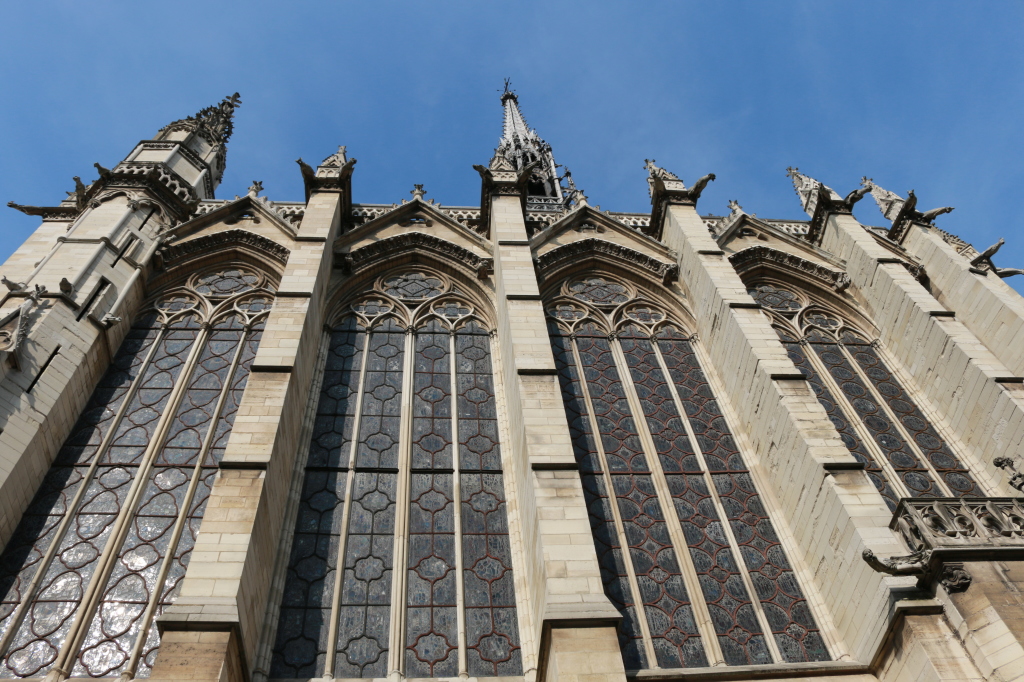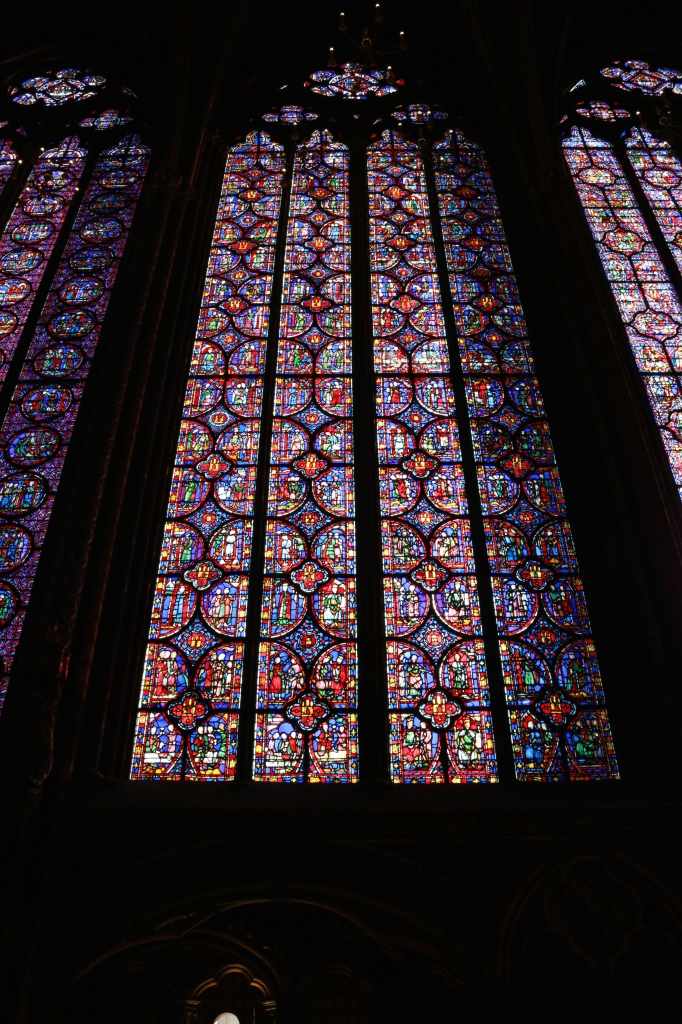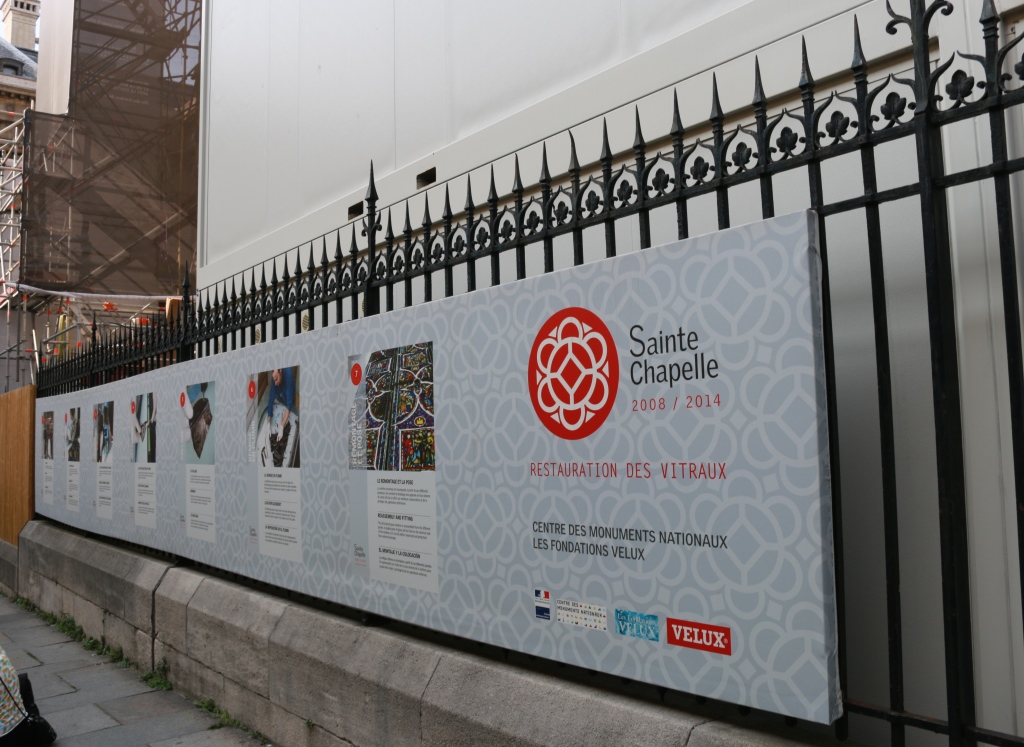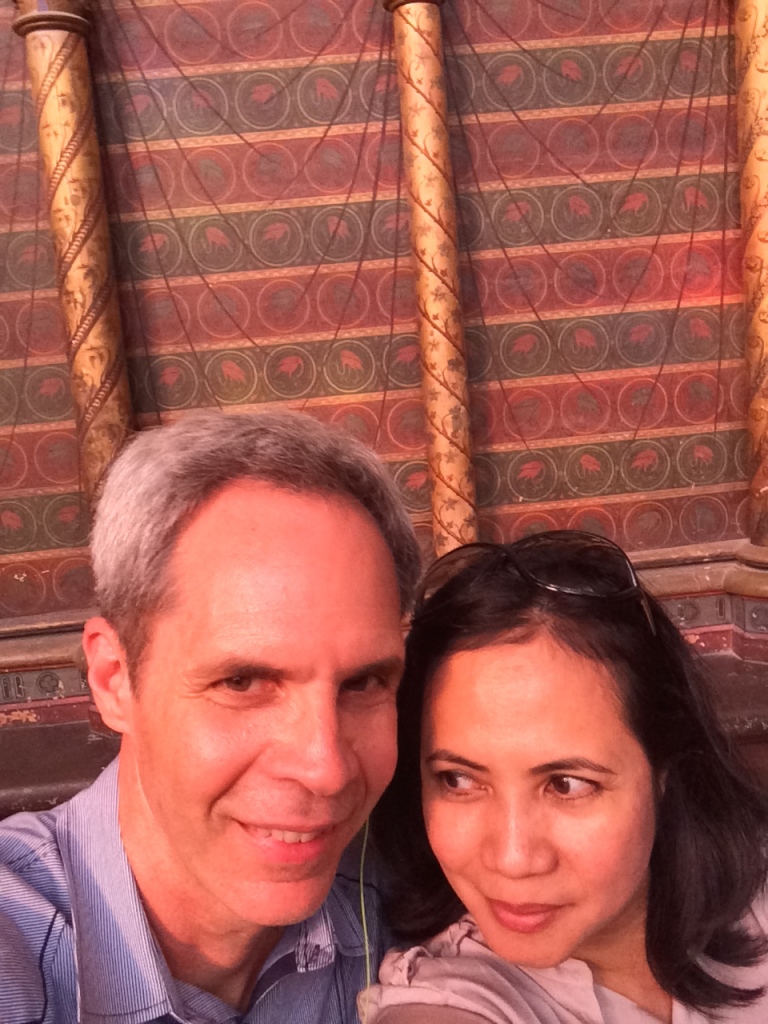 Sainte-Chapelle was the second French Gothic architecture we visited on Day 3 of our Paris trip. Here's what we learned during our visit: The Sainte-Chapelle was founded by King Louis IX of France and served as the holy chapel for the royal palace. It was consecrated on April 1248.
Don't let its humble exterior and size fool you. Sainte-Chapelle has over 6,000 square feet of stained glass windows with over 1000 illustrated bible figures! The whole chapel was bathed in light and colors! What a sight to behold! We have visited many grand cathedrals and chapels in Europe and the USA, this by far is the most beautiful chapel and best stained glass windows we've ever seen!
Unfortunately, the Rose Window was under restoration, at the time of our visit. Joe was looking forward to it 🙁 And now we have another reason to come back to Paris, someday!
Have a wonderful day!
♥ Emms