We did some more sightseeing on our final day in Santorini. We were headed to Black Sand Beach when we spotted this restaurant with a nice view. We had lunch and took a few photos of this beautiful place.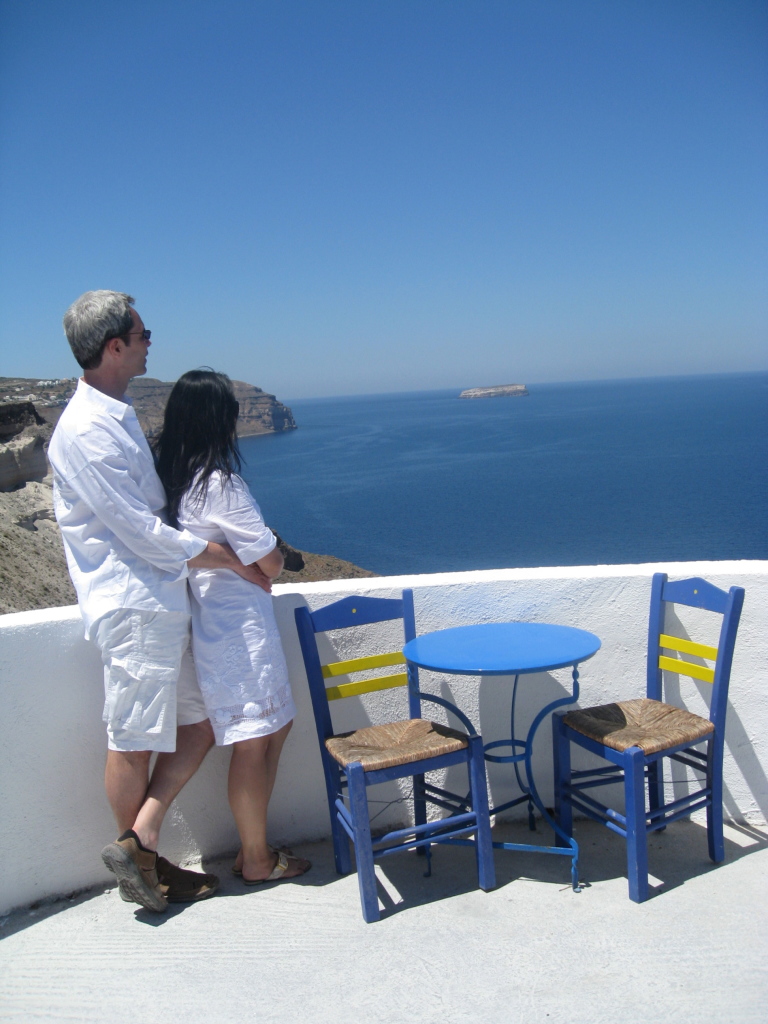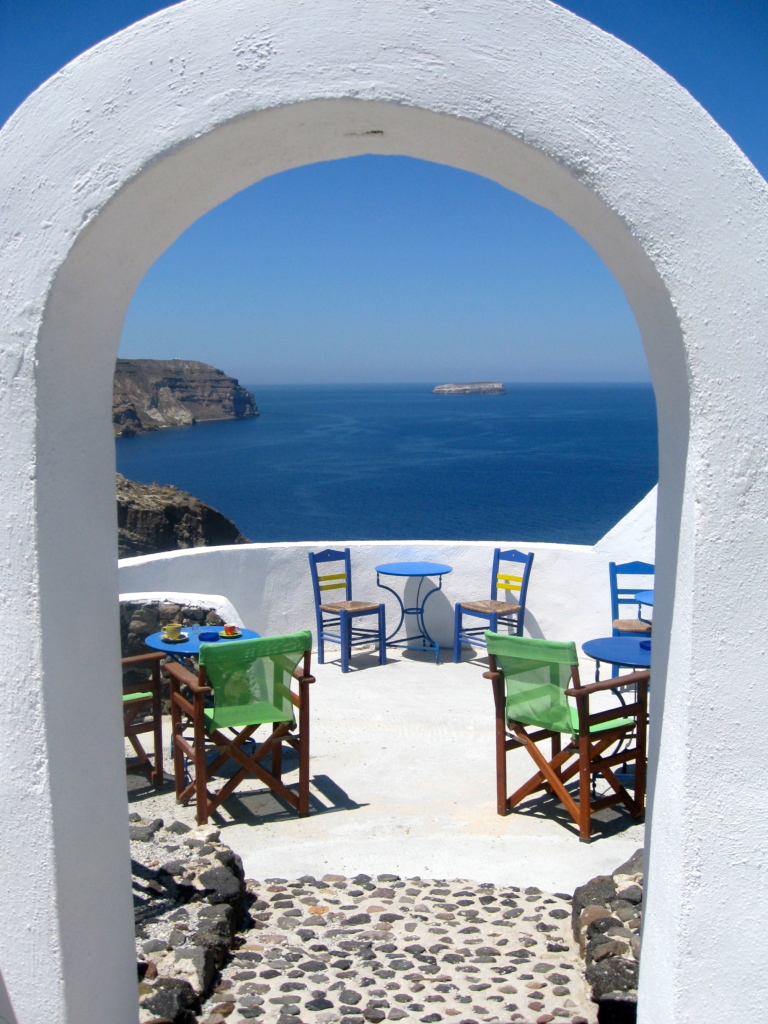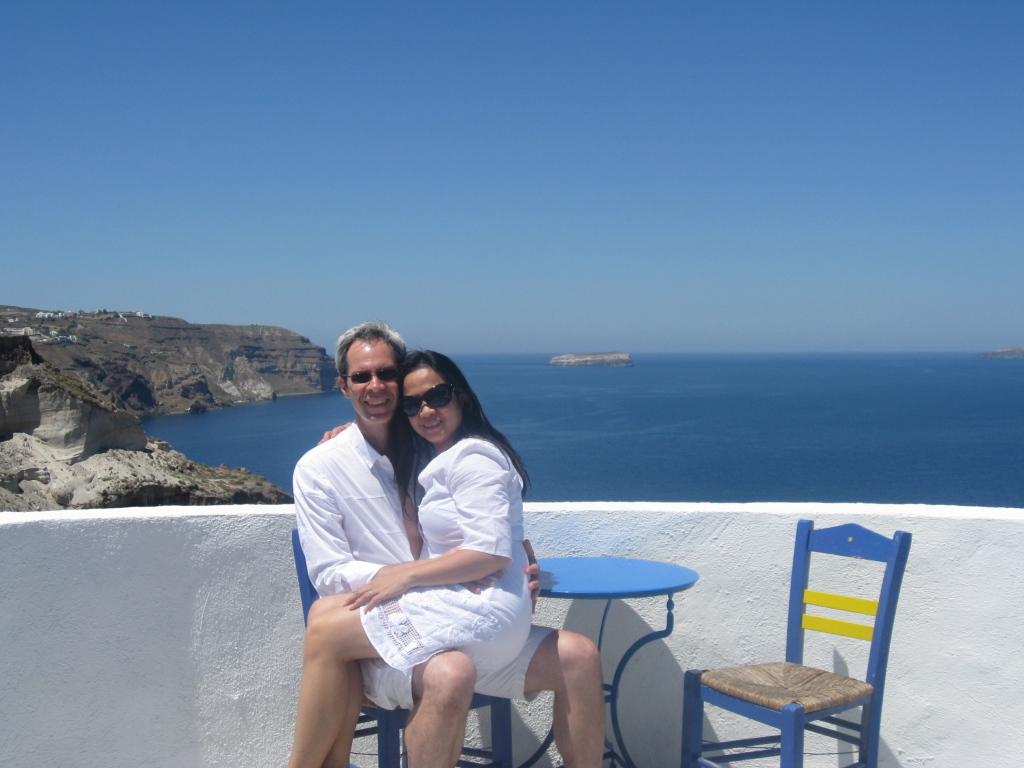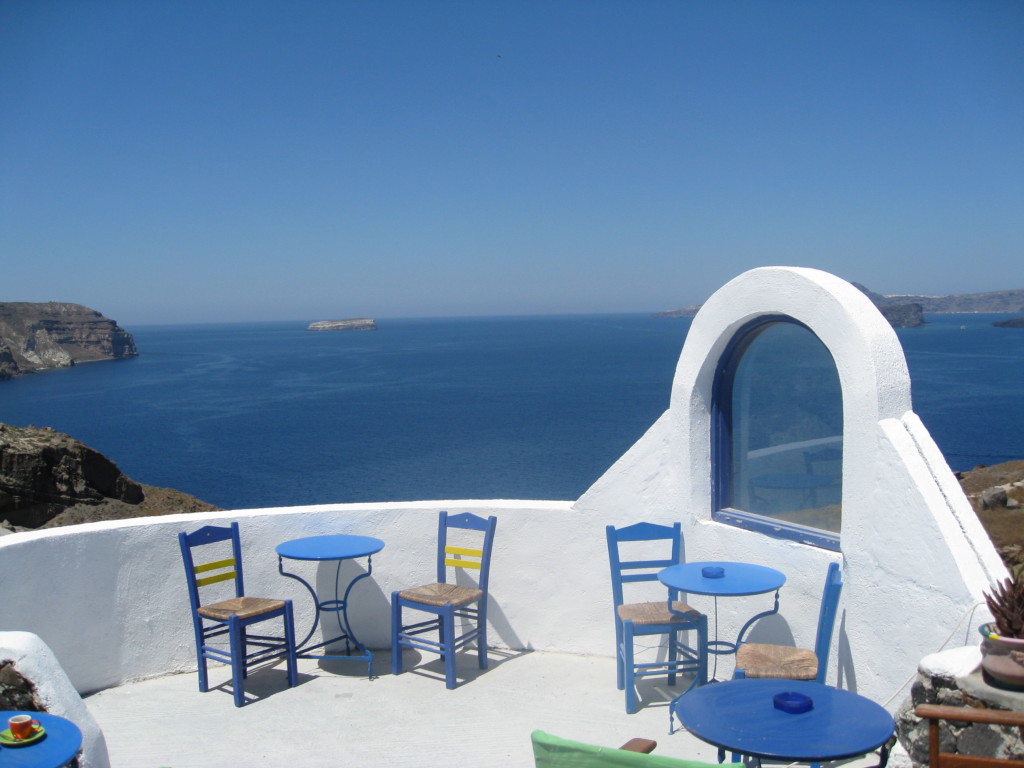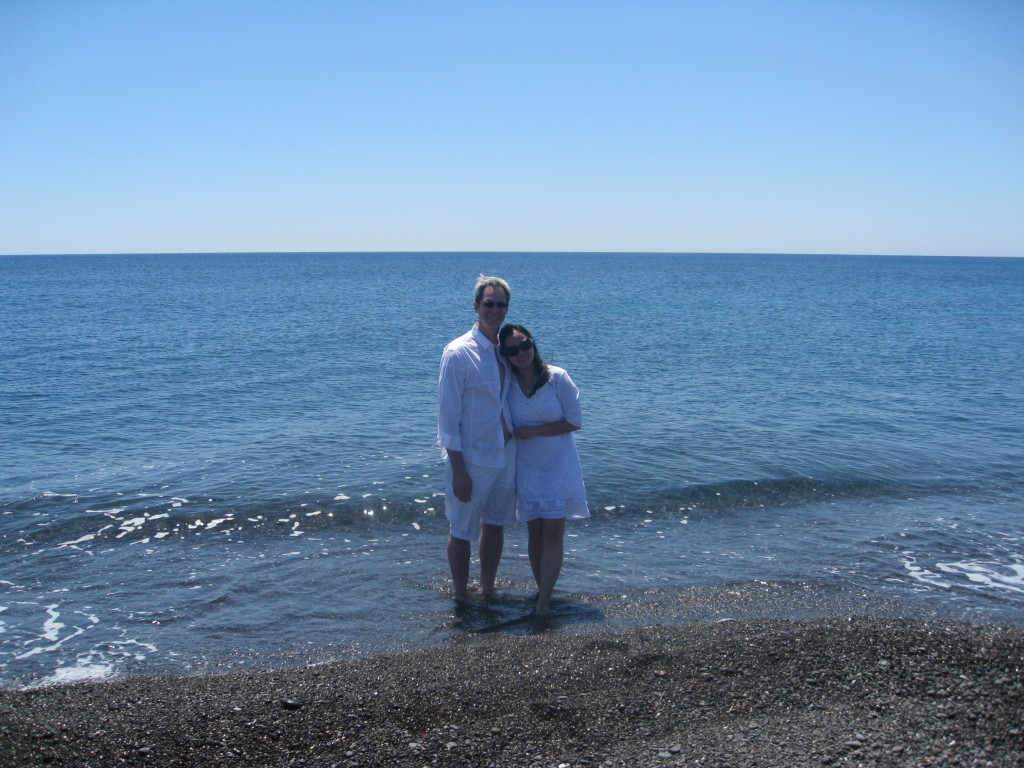 Perivolos Beach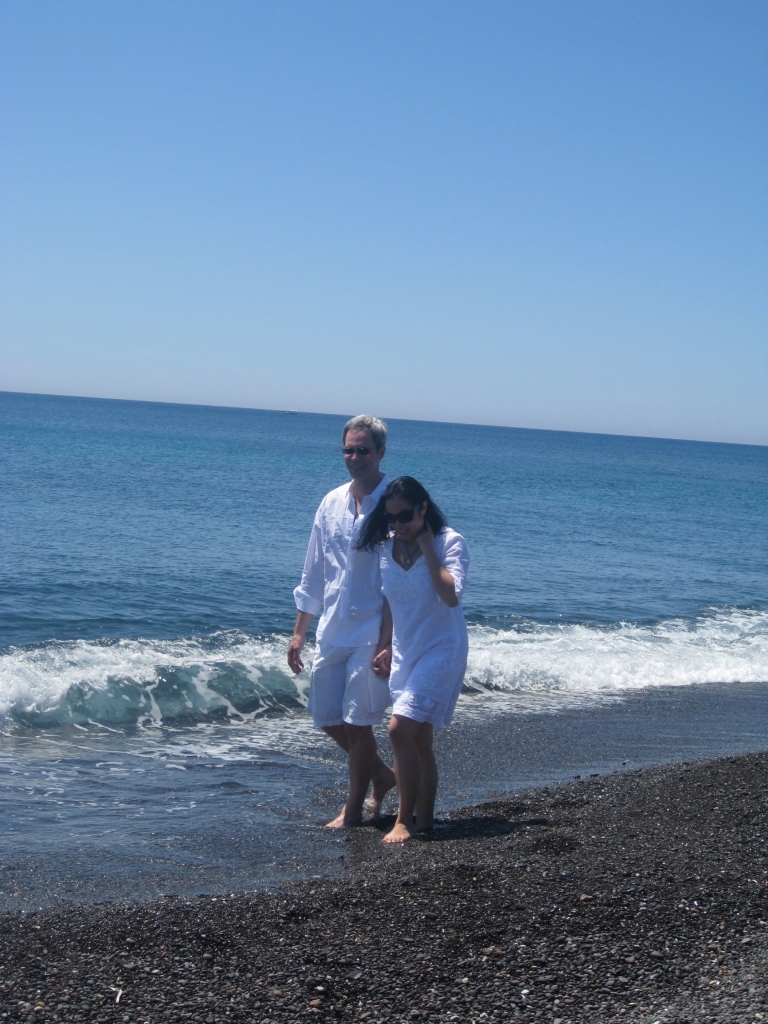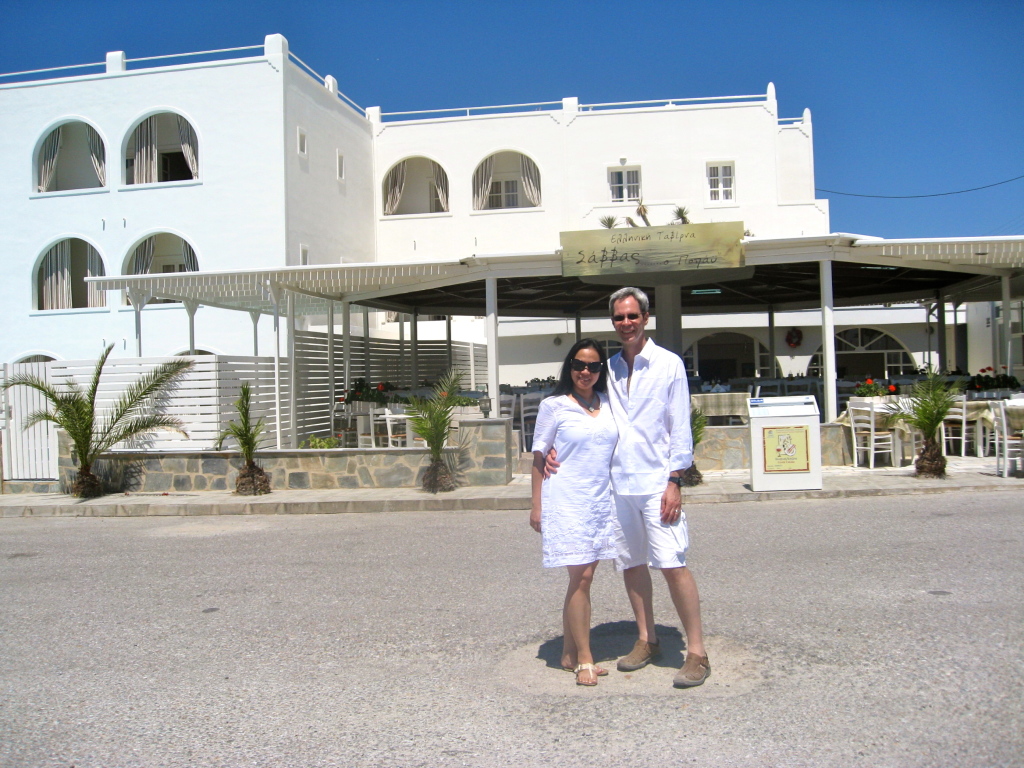 The original plan was to go to Oia later in the afternoon and enjoy the sunset.  However, I discovered hours later, that my purse was gone. We went to a couple of places before I figured out that I left it at the restaurant with a nice view!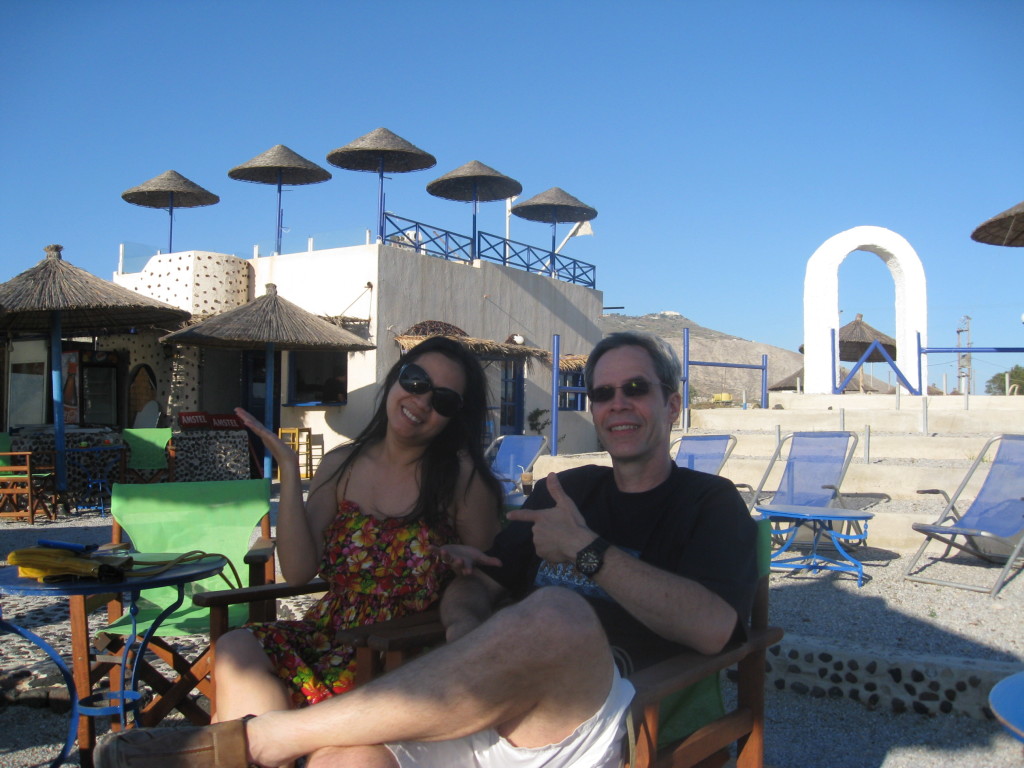 Found it! Here's my hubby making fun of me.
We decided to stay and enjoy the view and sunset. We did not have enough time to drive back to Oia, anyway.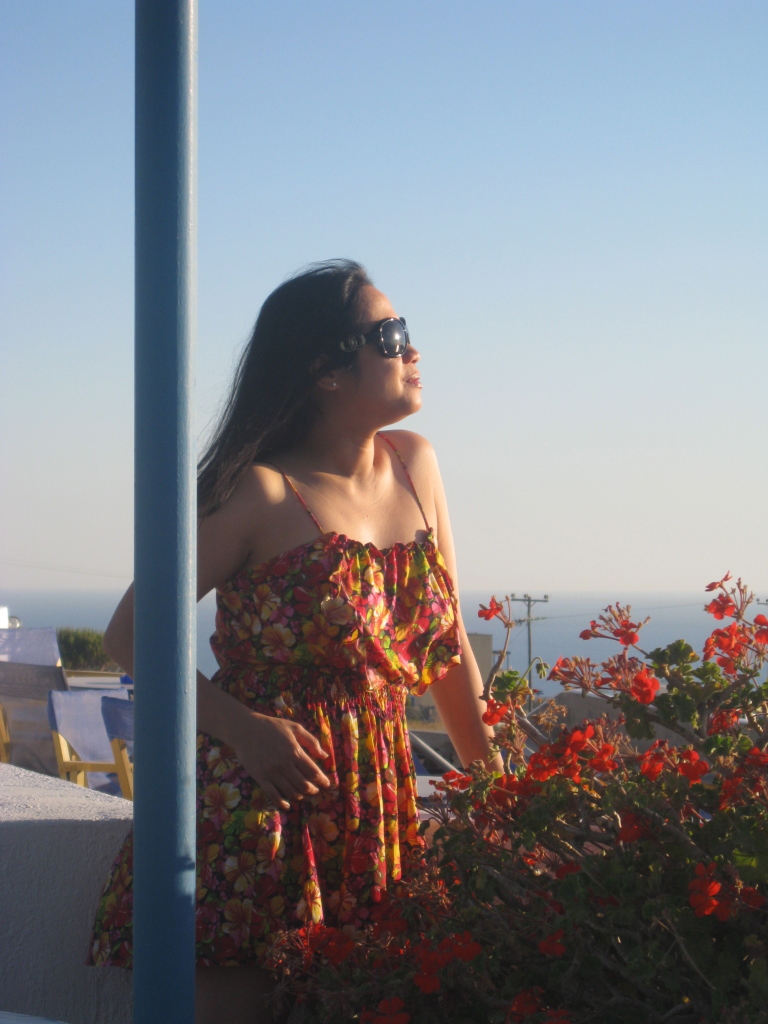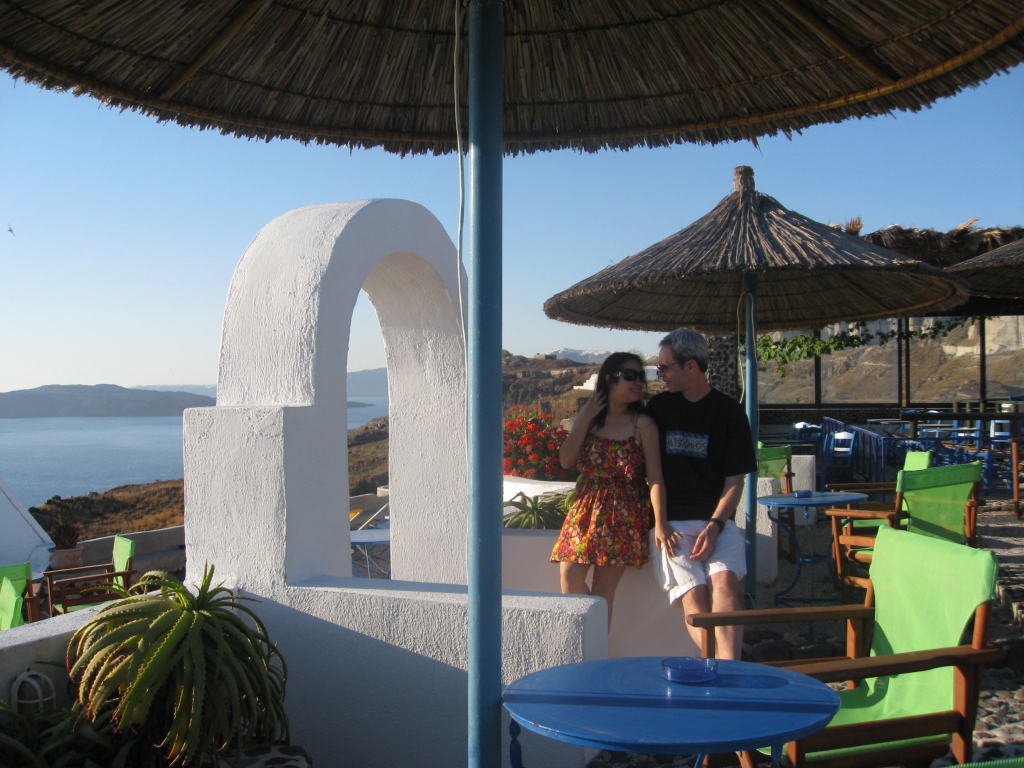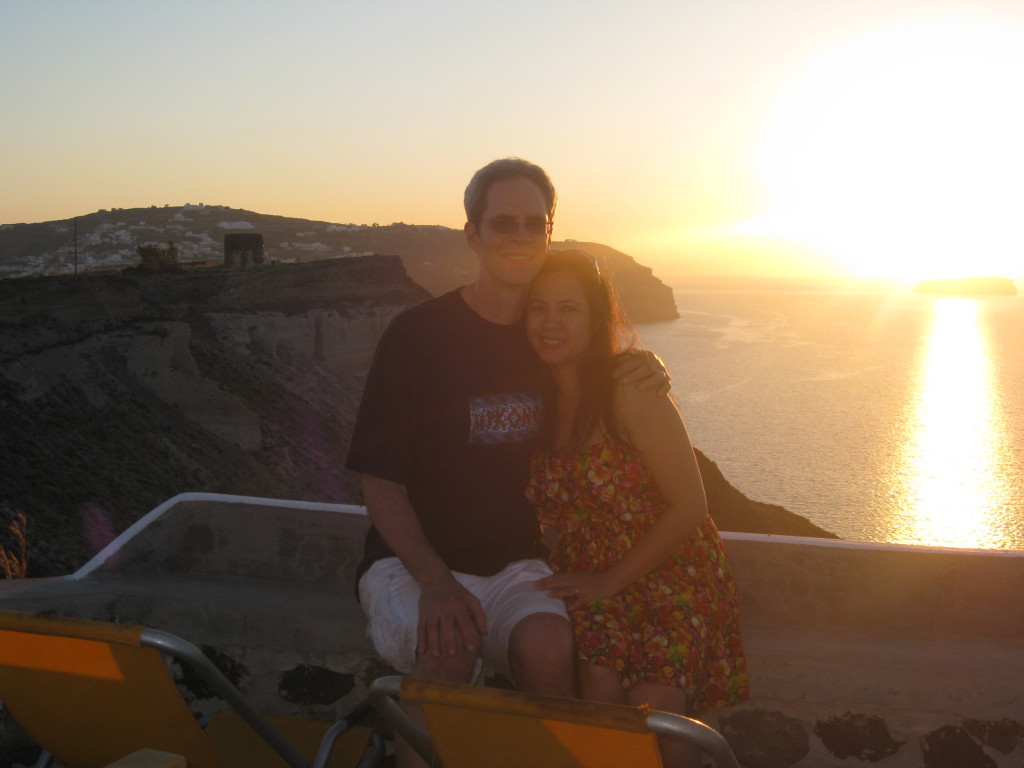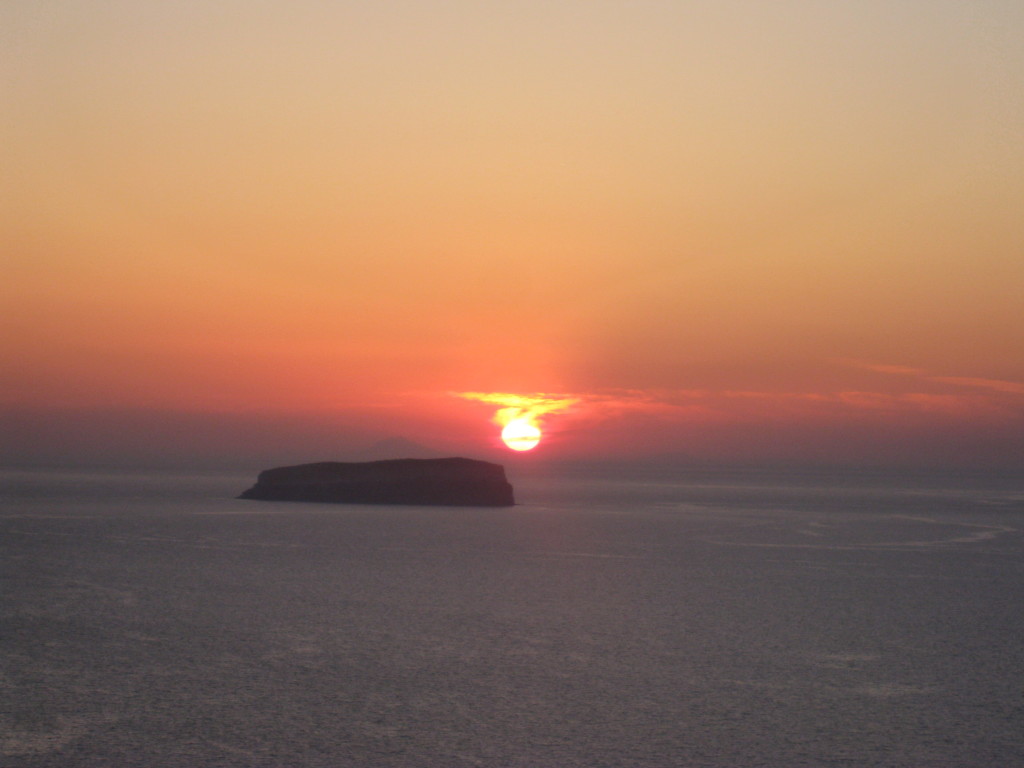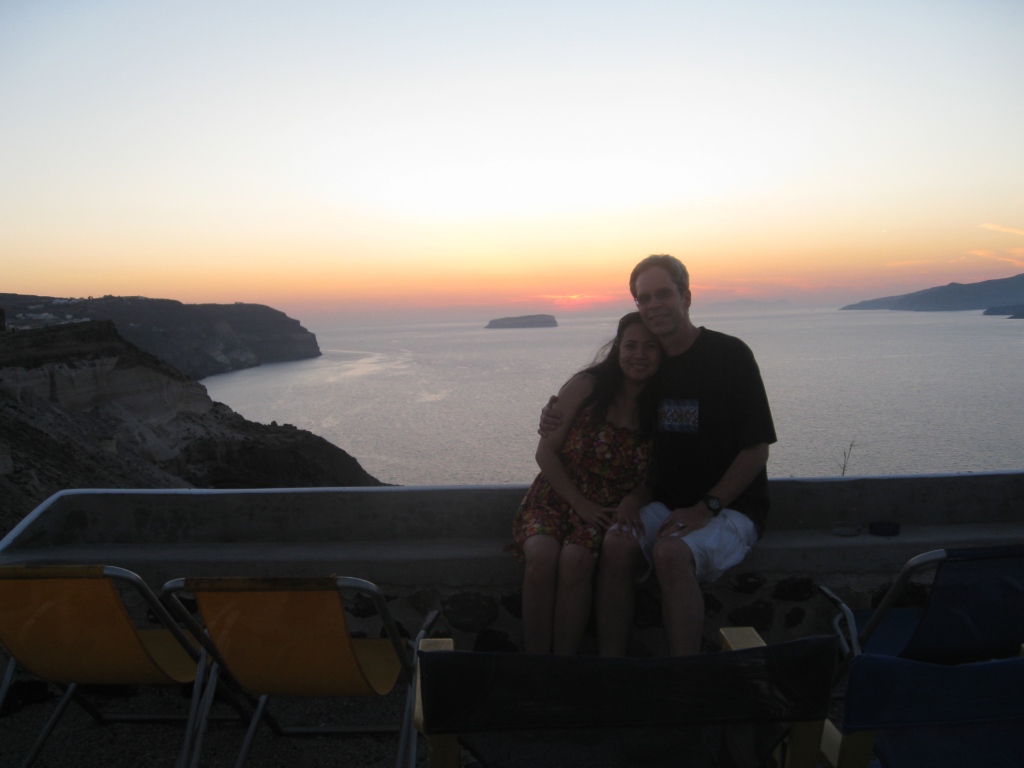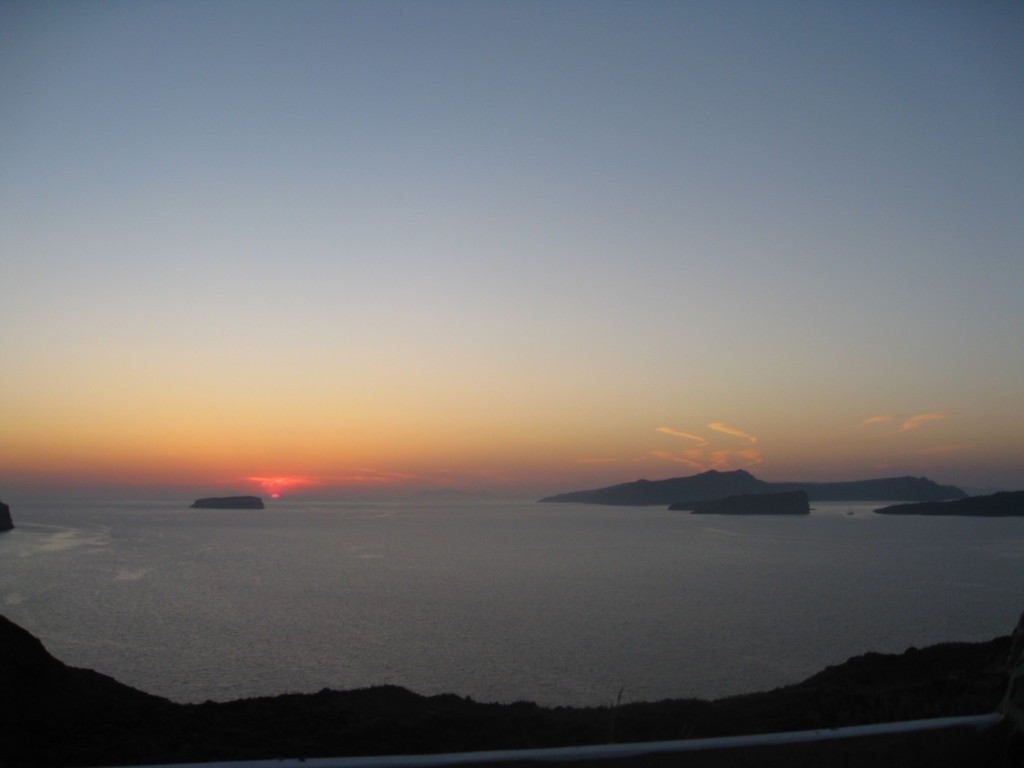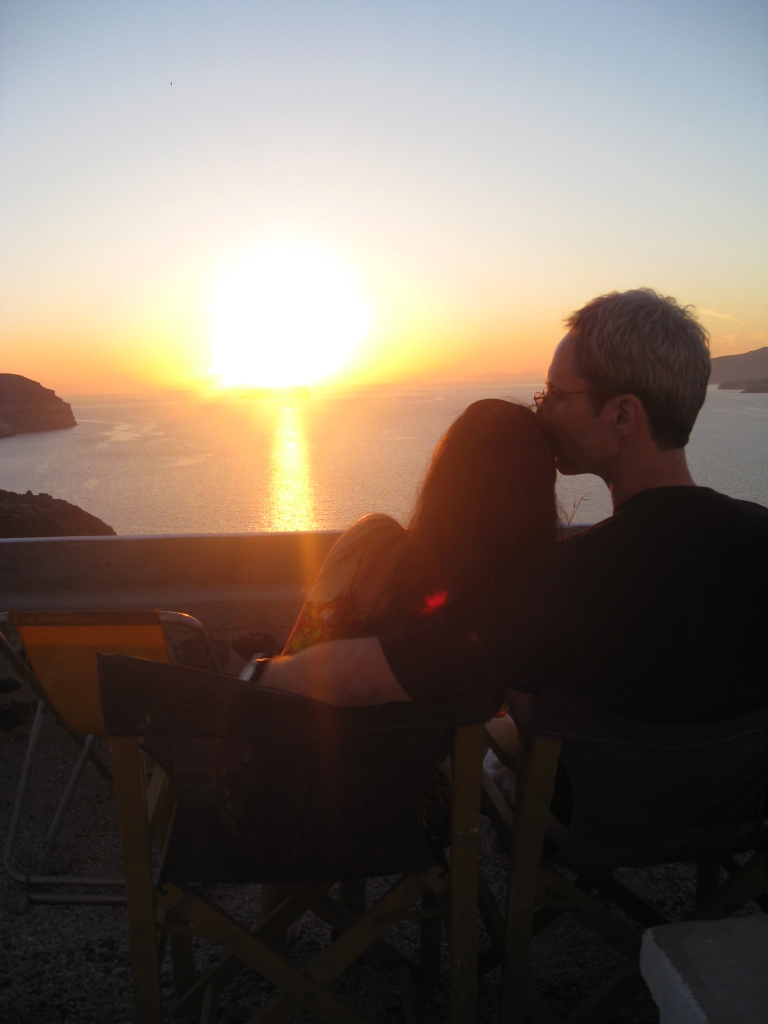 A beautiful view and sunset with the love of my life. What an amazing memory!
Have a blessed day, everyone!
 ♥ Emms