This travel post is long overdue! Our trip to Sorrento was one of the highlights and the final segment of our trip to Italy in May 2015. Although we've been to Italy a few times, this was our first visit to the Southern part of Italy. We were so ready to explore Sorrento and its neighboring towns!
Our itinerary: Sorrento →  Amalfi Coast  →  Capri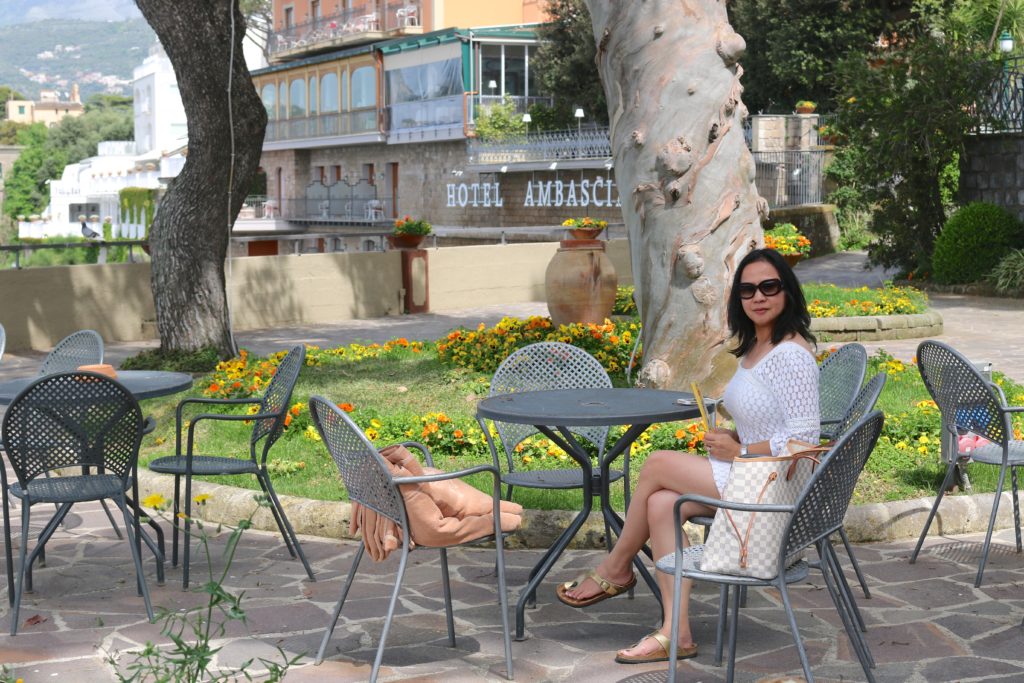 I spent a lot of time planning and reading travel tips and reviews for this trip. Although Positano would have been a quaint and lovely place to stay in, I picked Sorrento as our home base for the following reasons:
Location – Sorrento overlooks the Bay of Naples and Mount Vesuvius
Practicality – it is more central to visiting the Amalfi Coast towns (plus Herculaneum and Pompeii – which we didn't get to visit on this trip).
Convenience – the Circumvesuviana train goes directly to Sorrento but not to Positano. And the only way to reach Capri is by sea and ferries depart from Sorrento or Naples.
Day 1 – Rome to Sorrento
After breakfast, we were on our way to Sorrento. The pleasant drive took about 3 ½ hours.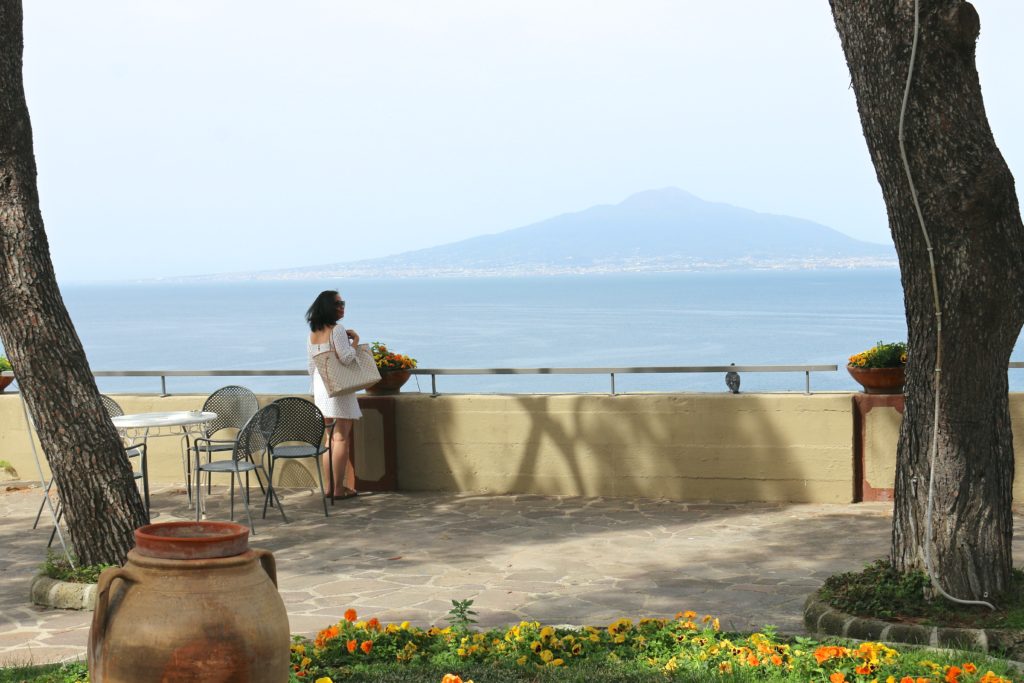 And… it's this view that makes Sorrento one of the best places to stay on the Amalfi Coast!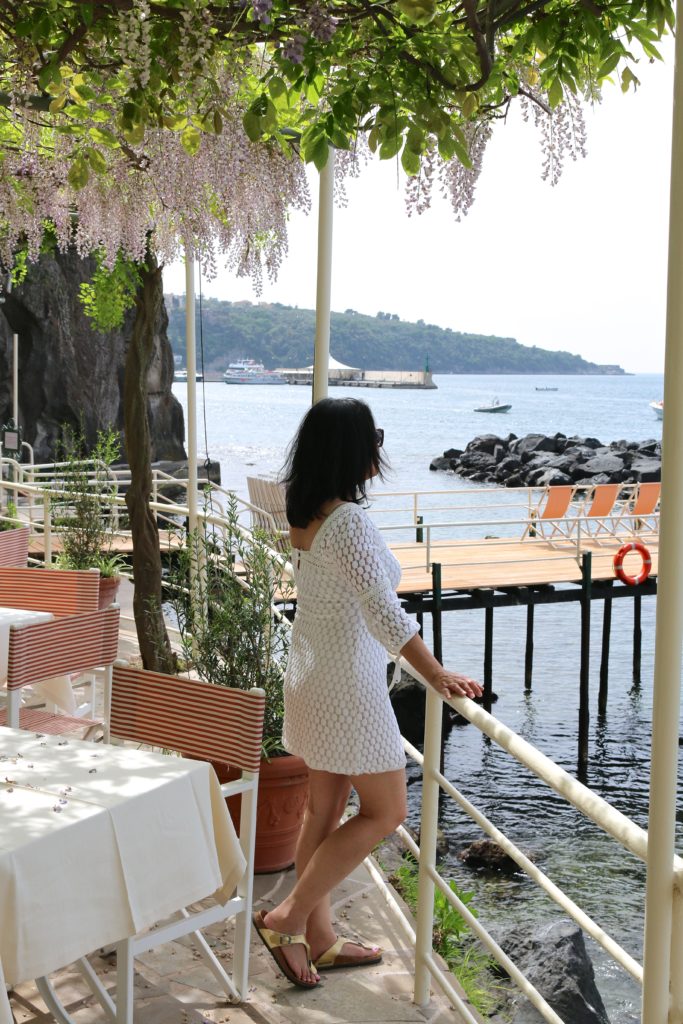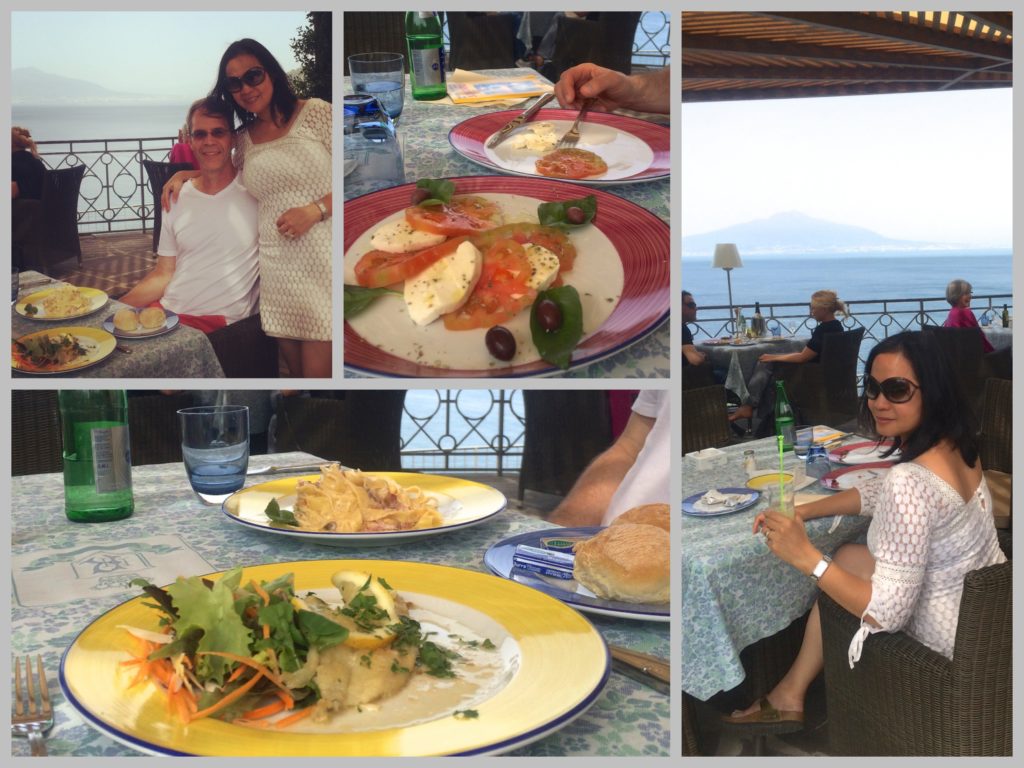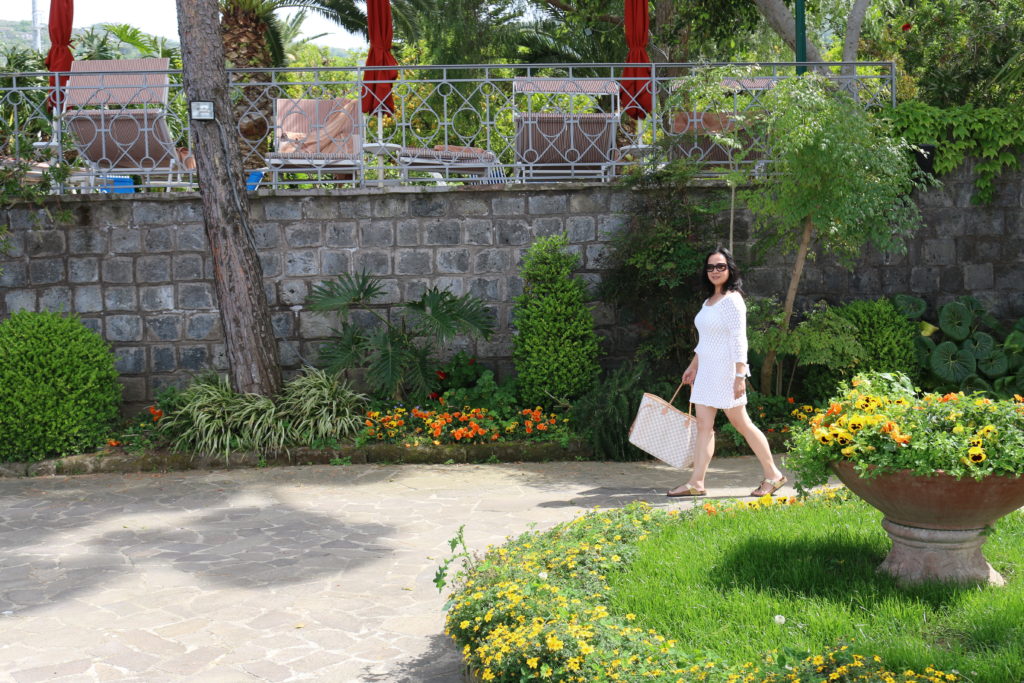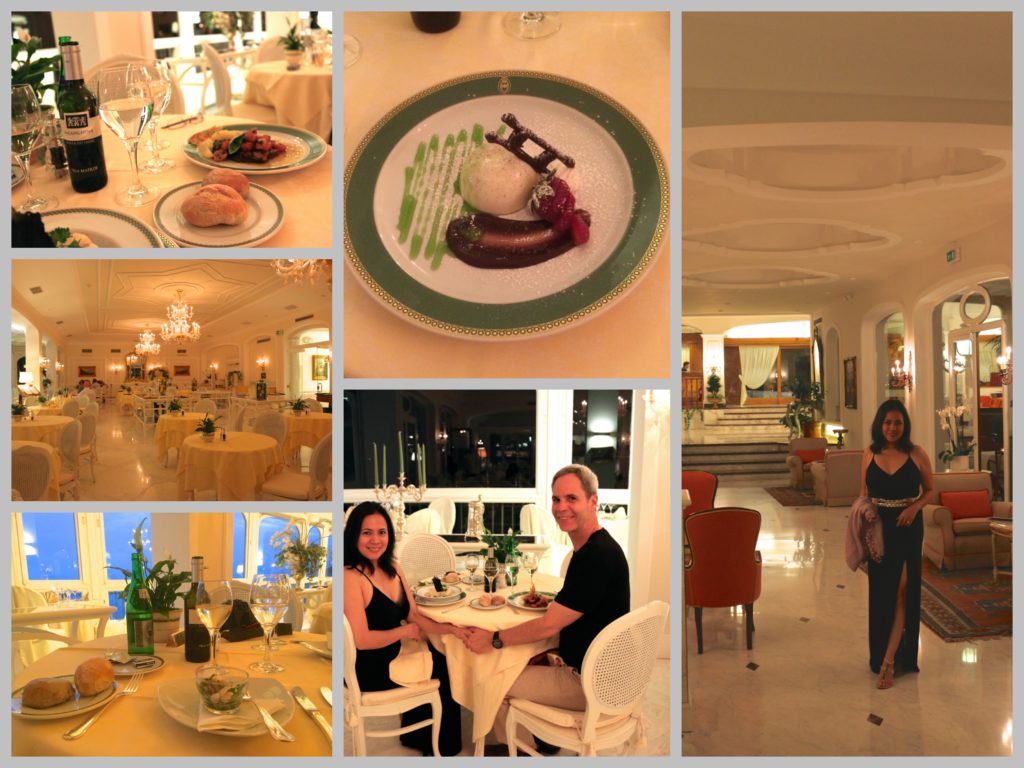 Great food, great company, and great location – a wonderful end to our first day in Sorrento!
Day 2 – Amalfi Coast 
→ Positano
It was foggy when we reached Positano, that day. Nevertheless, the place was still breathtaking!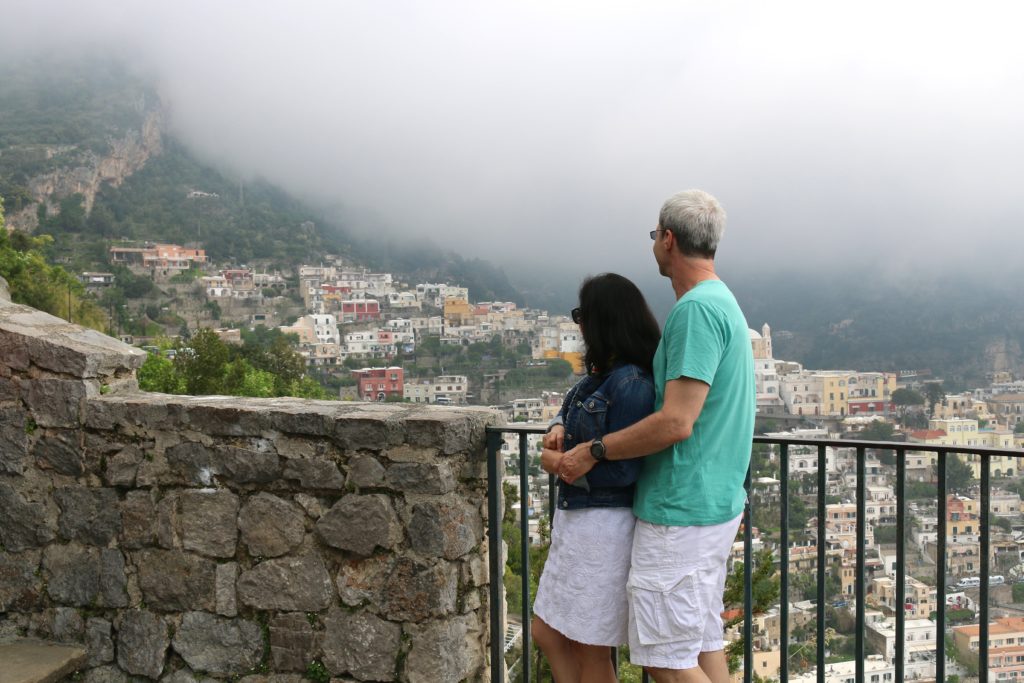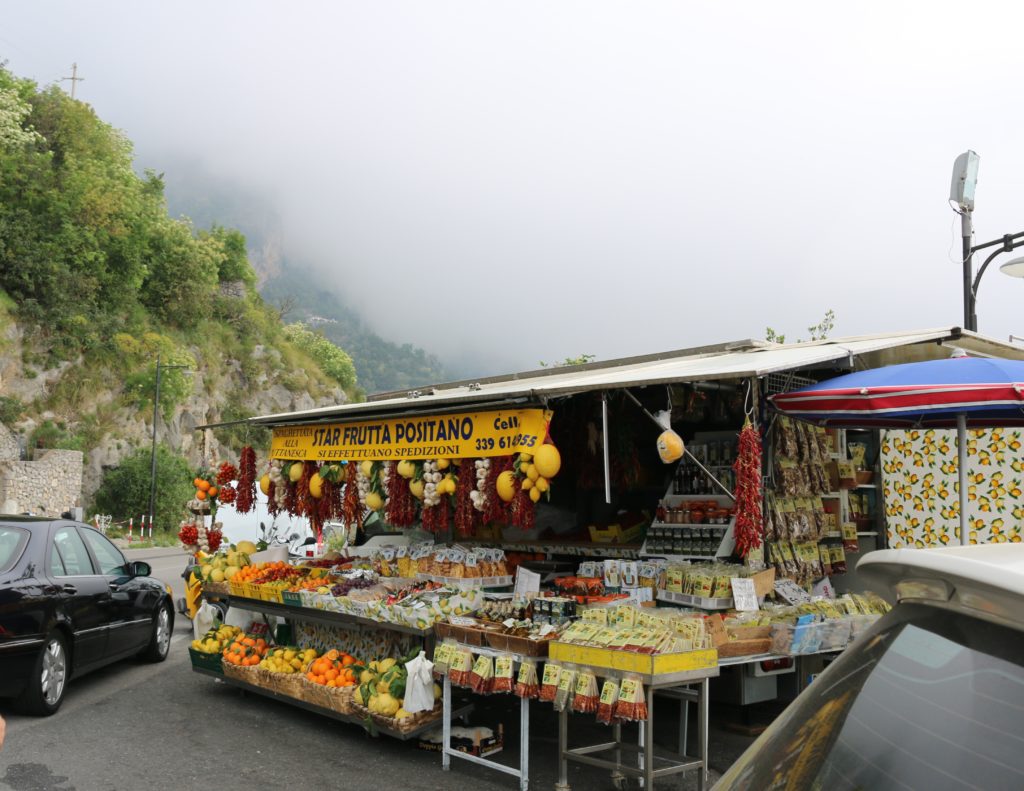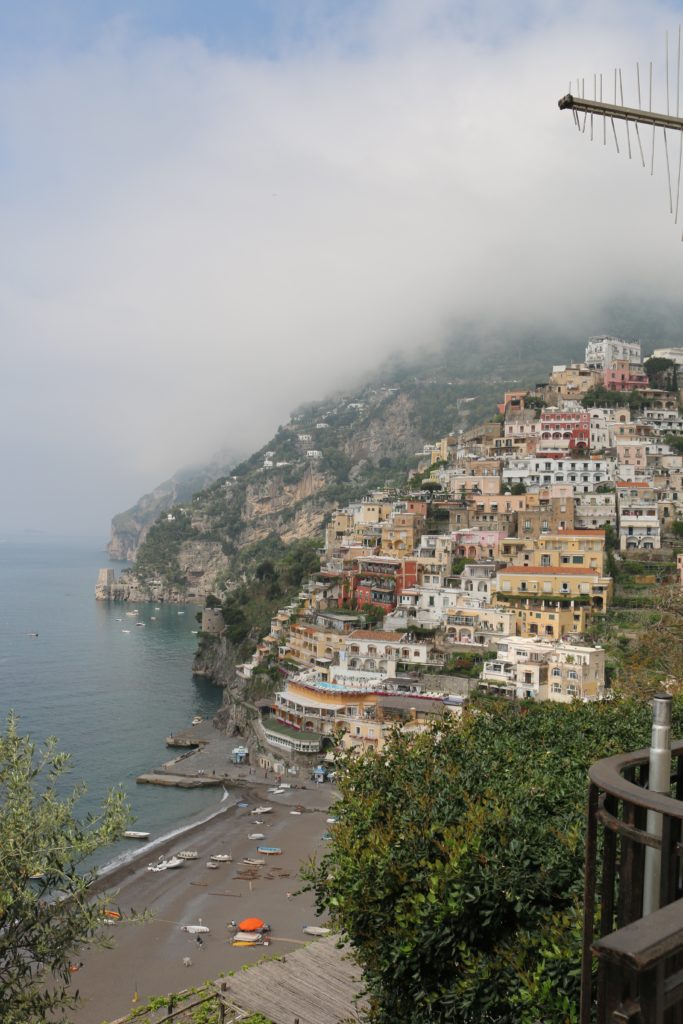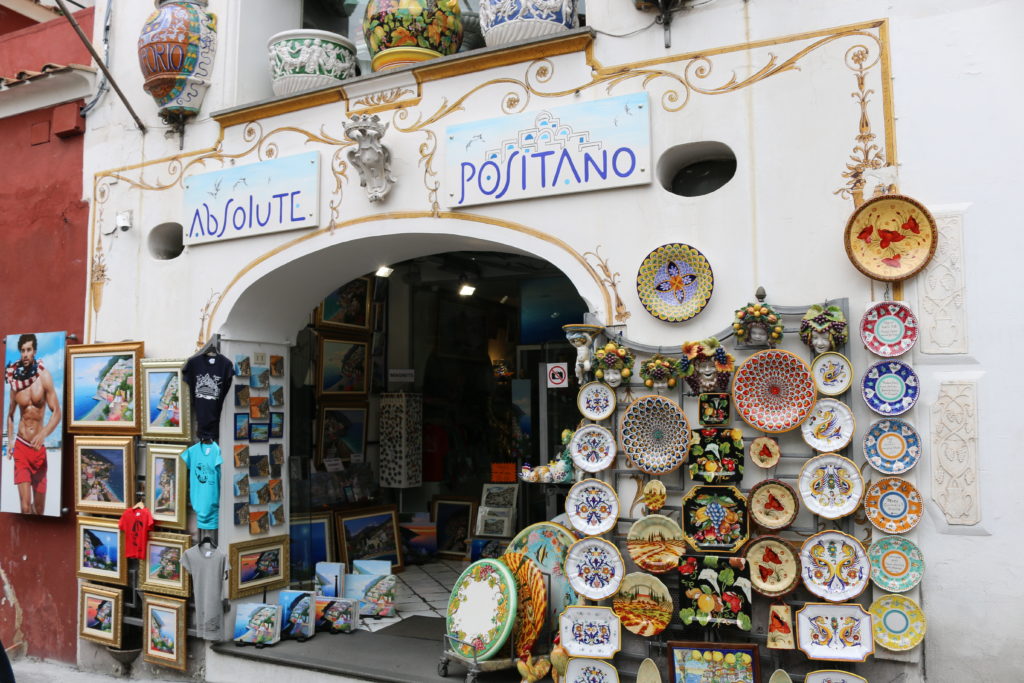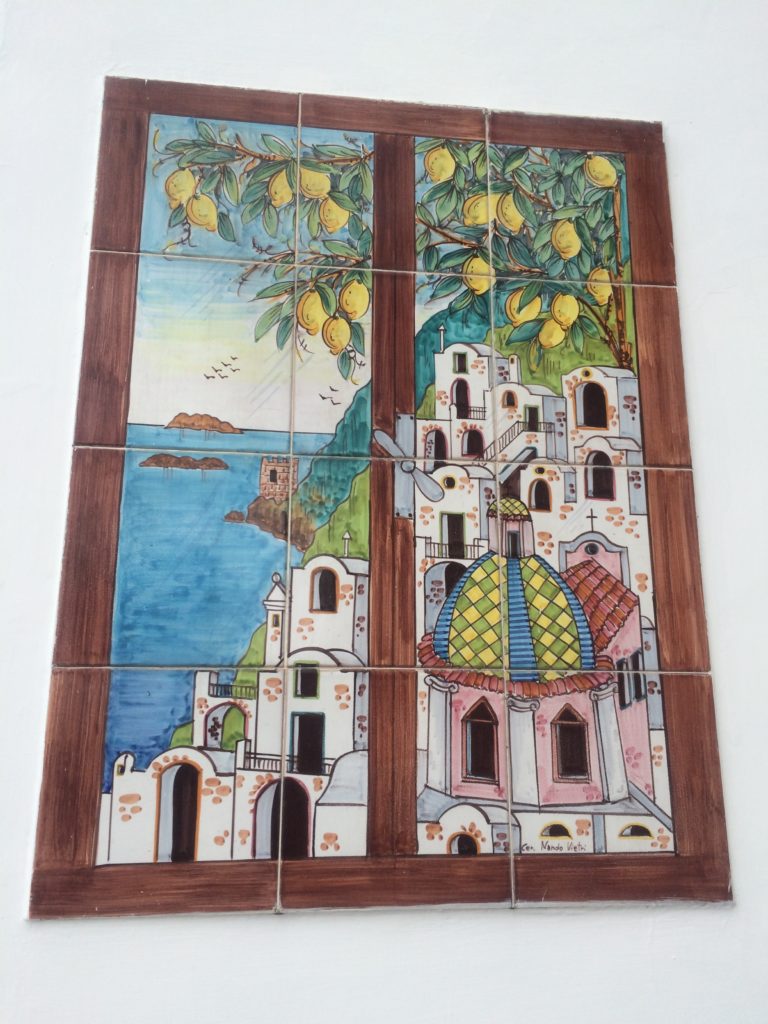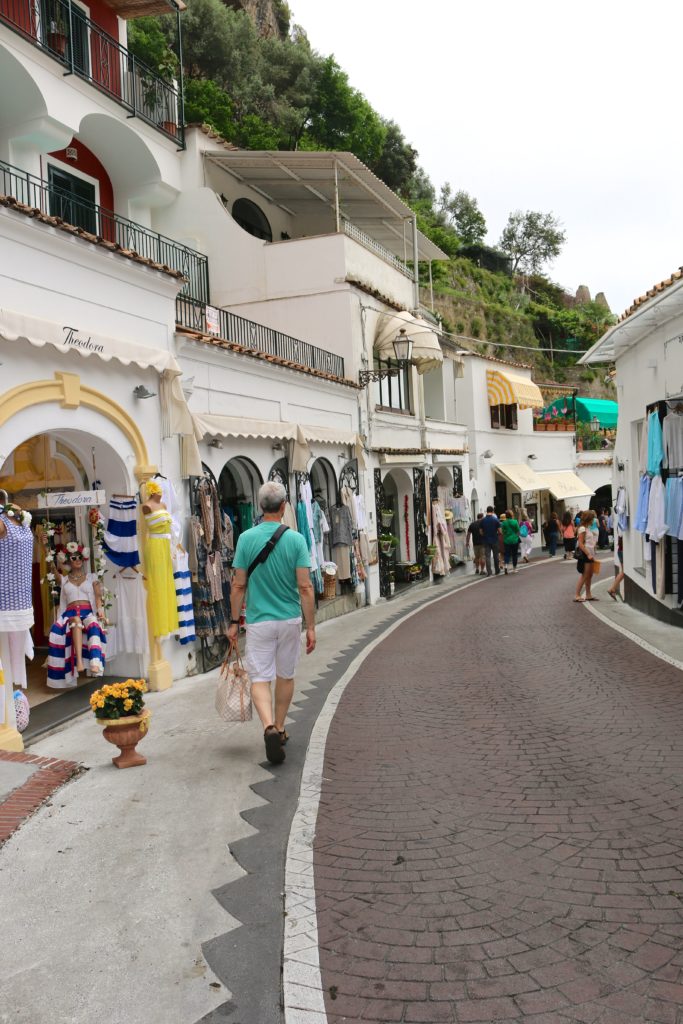 Narrow street lined with boutiques and cafes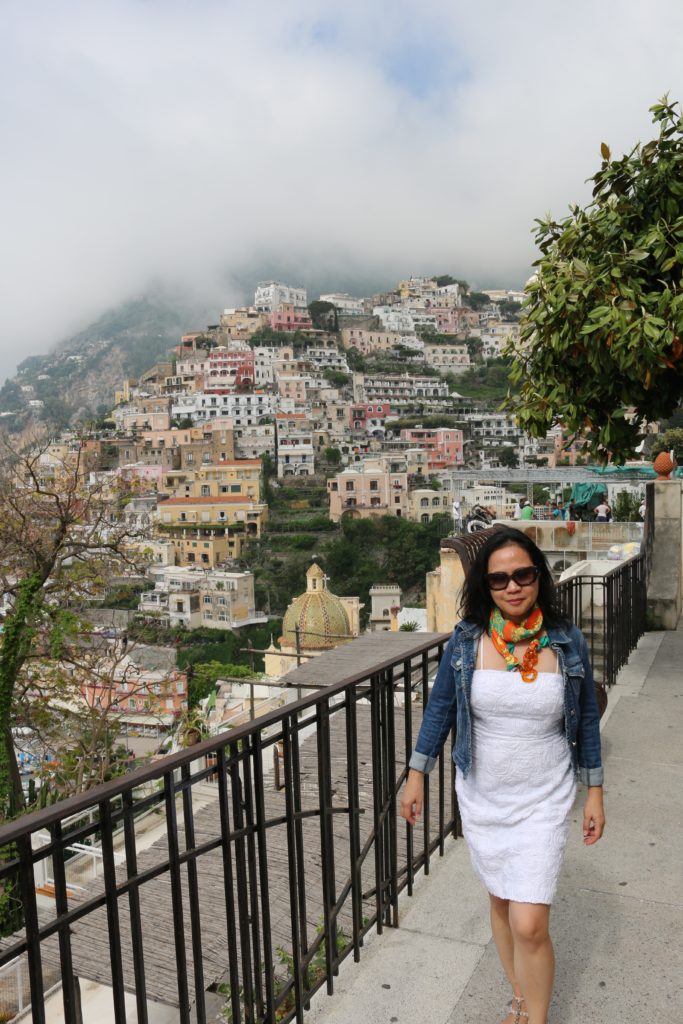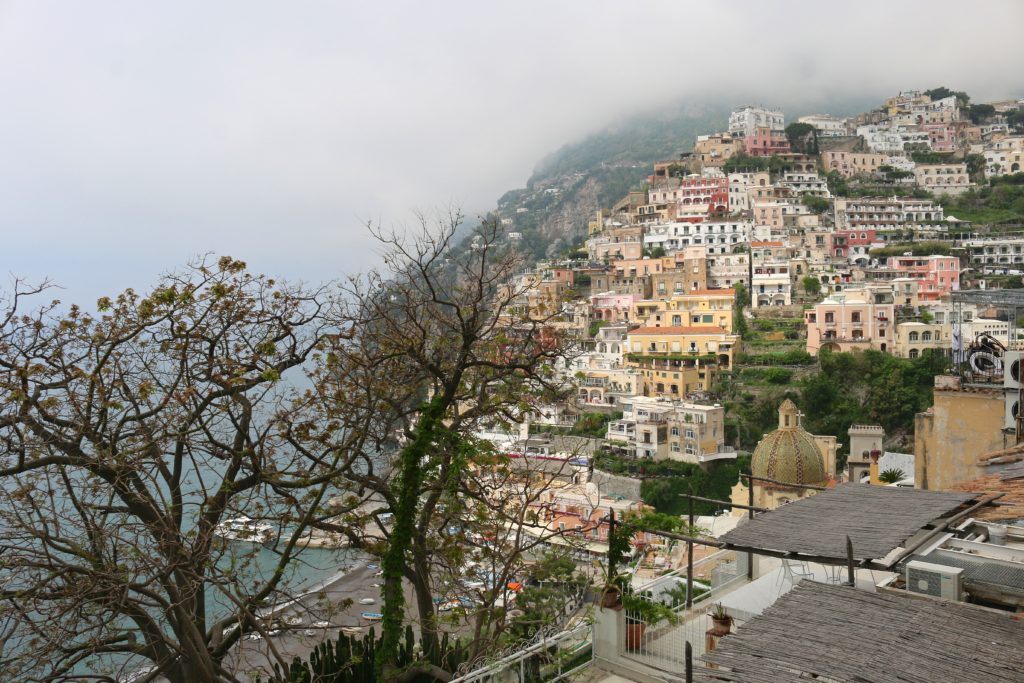 → Amalfi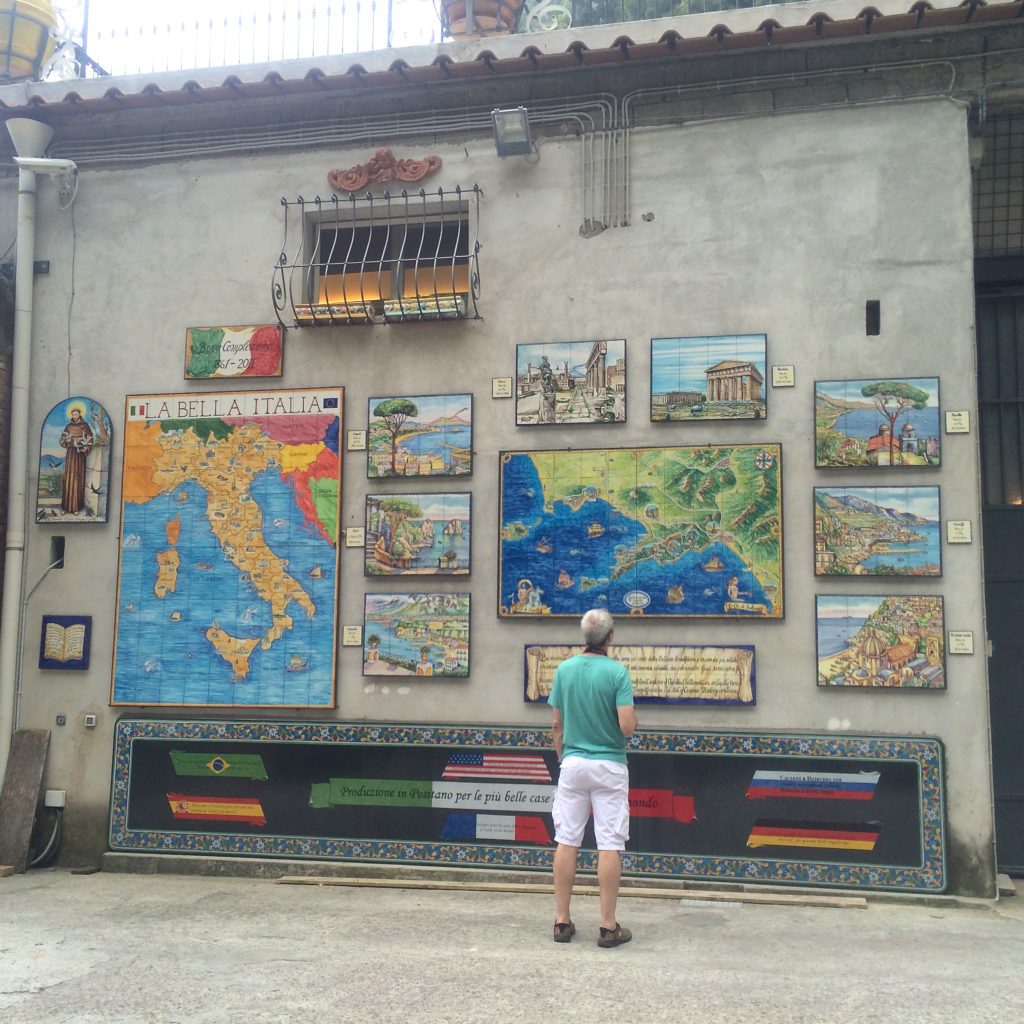 The cathedral of Amalfi – dedicated to the Apostle Saint Andrew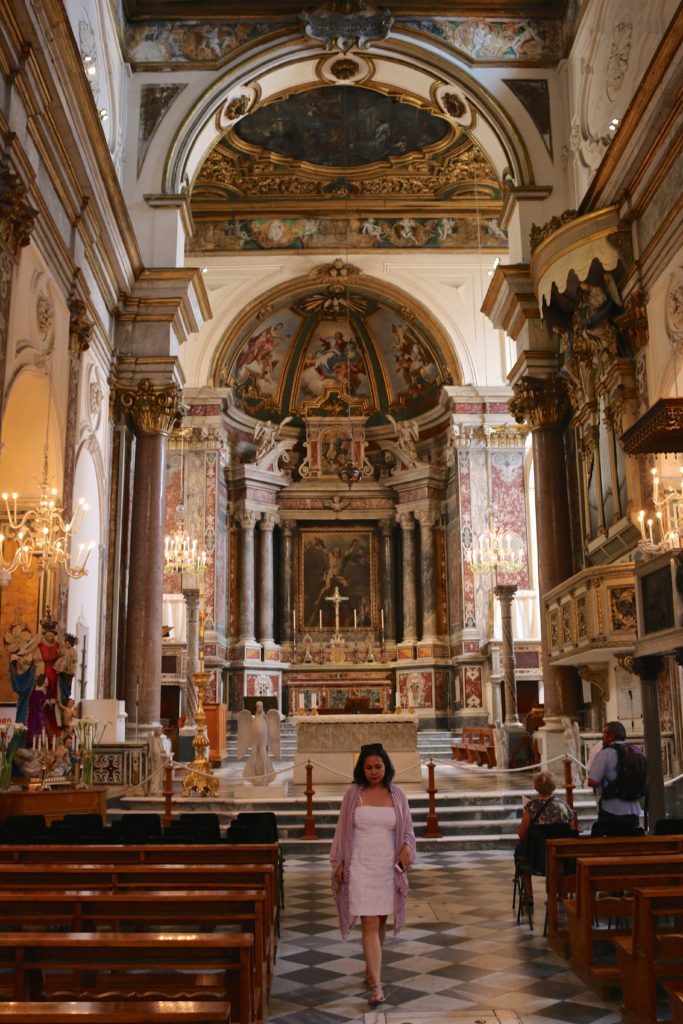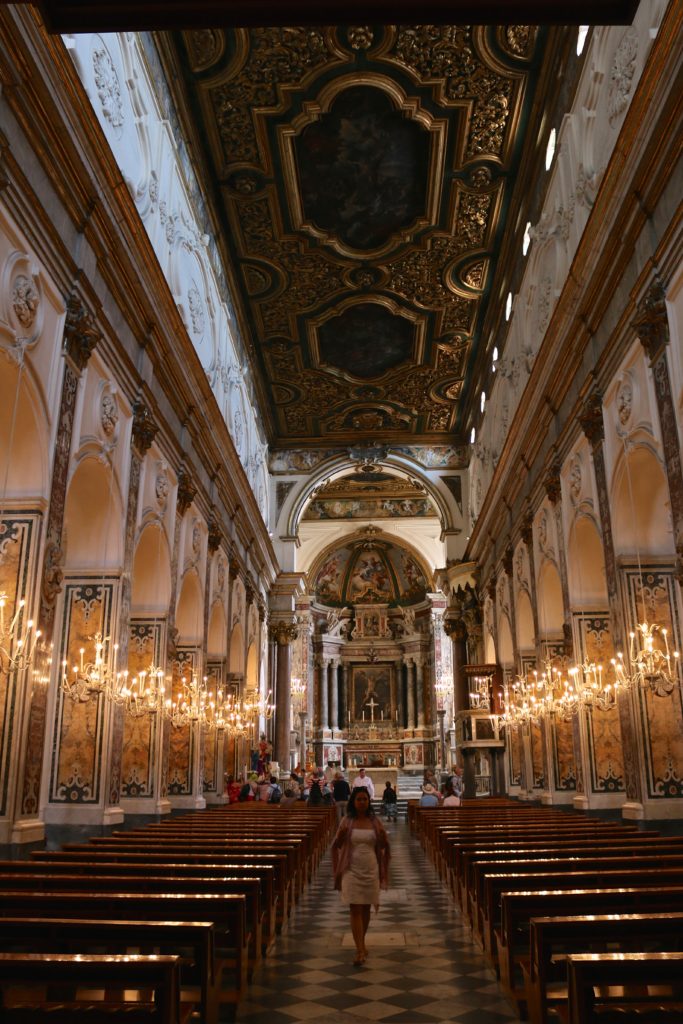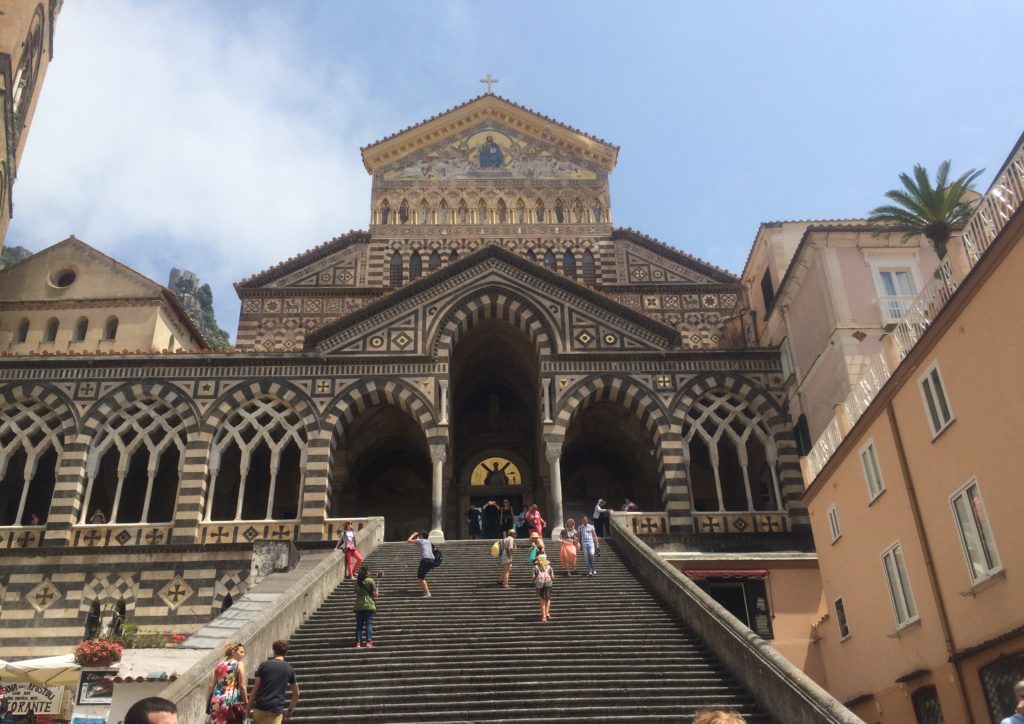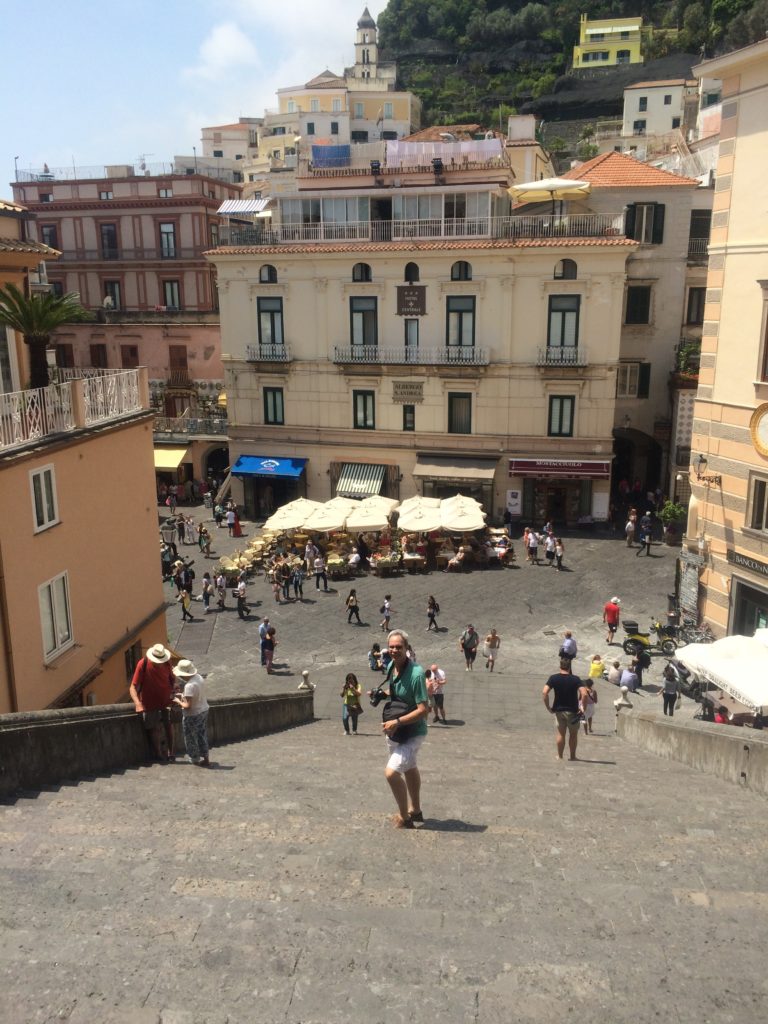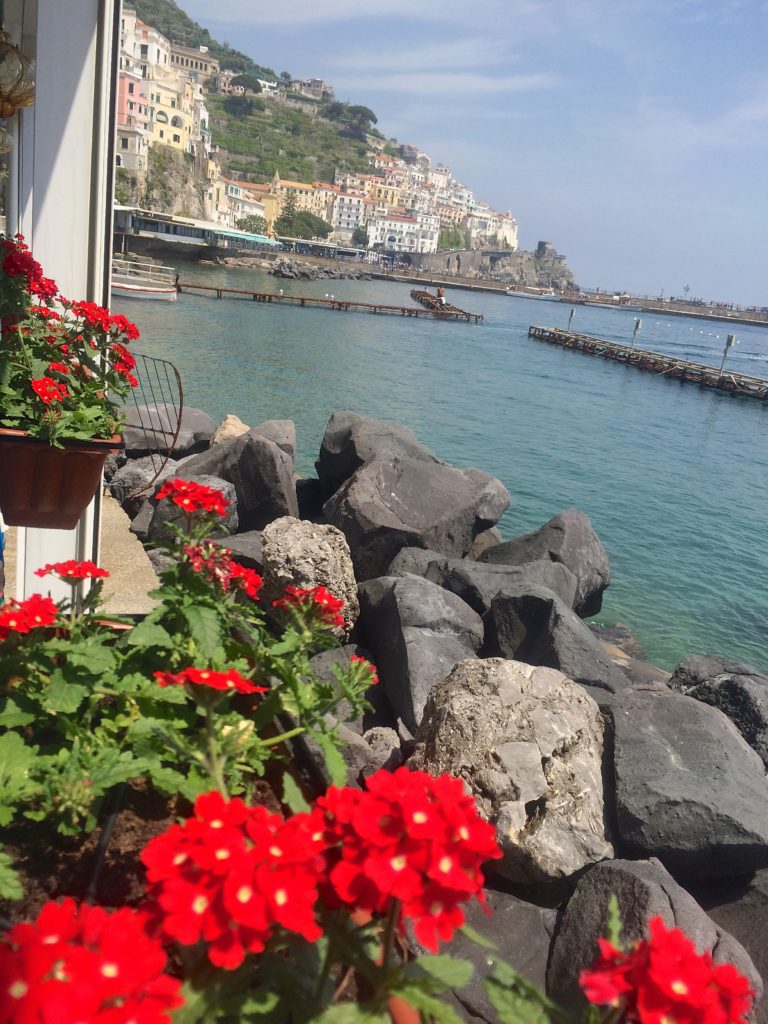 Lunch with an awesome view 🙂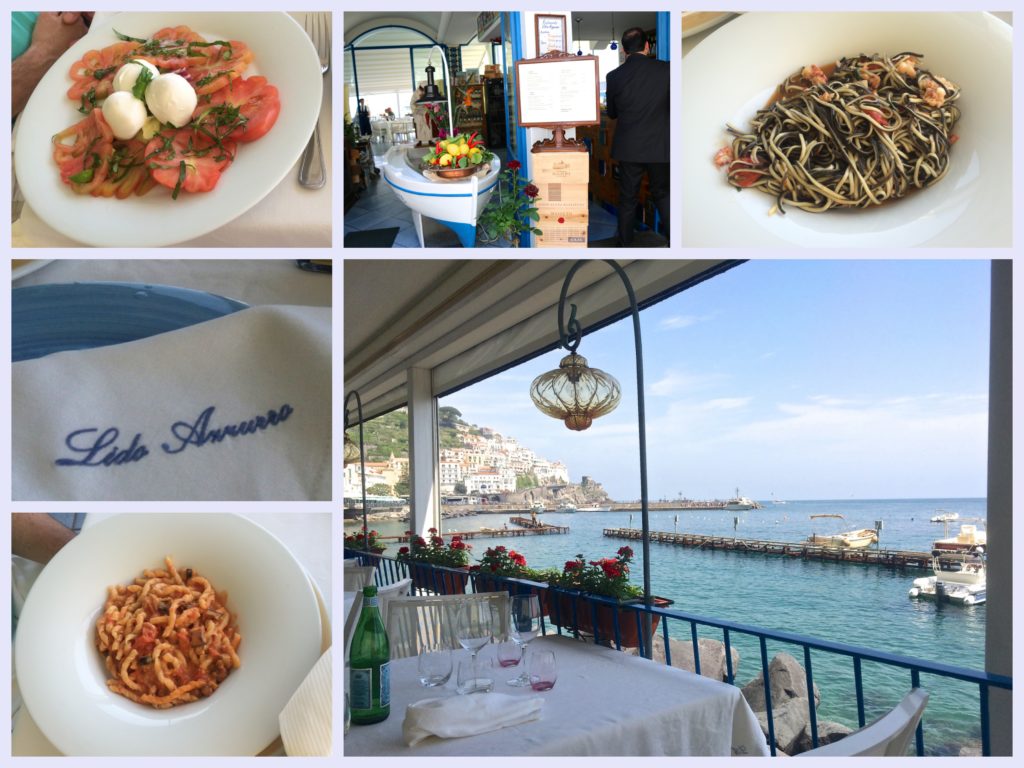 → Ravello
Our last destination of the day was Ravello. This beautiful town is located above the Amalfi Coast. It has stunning views of the Mediterranean and boasts beautiful cliff edge gardens and historic villas.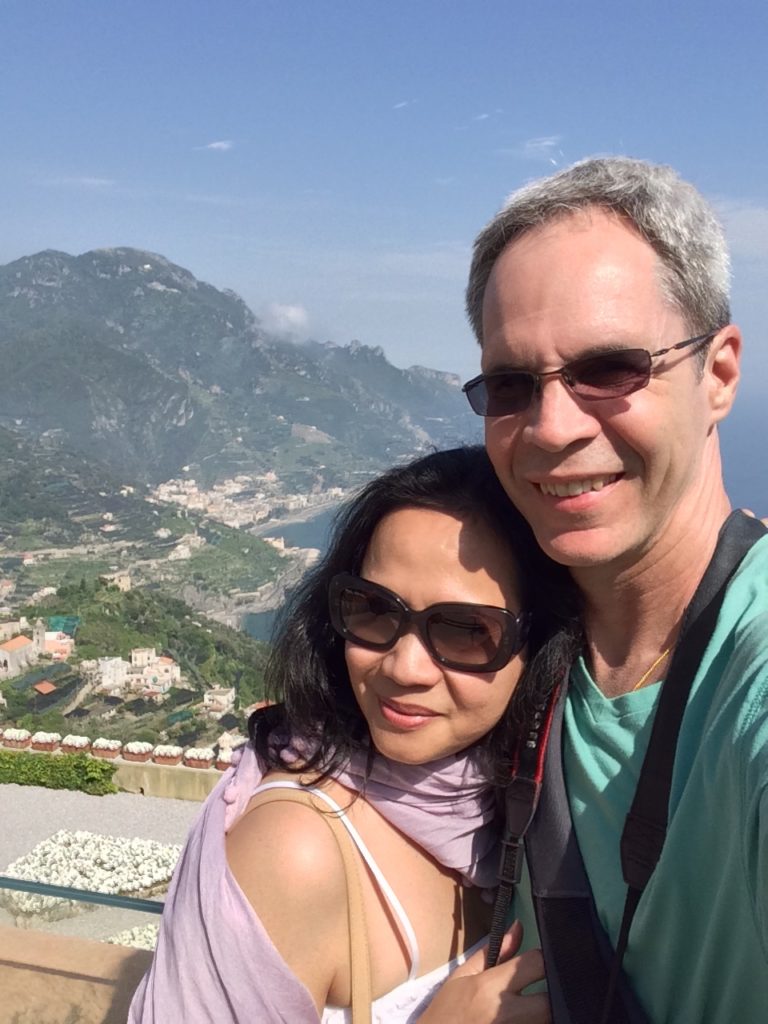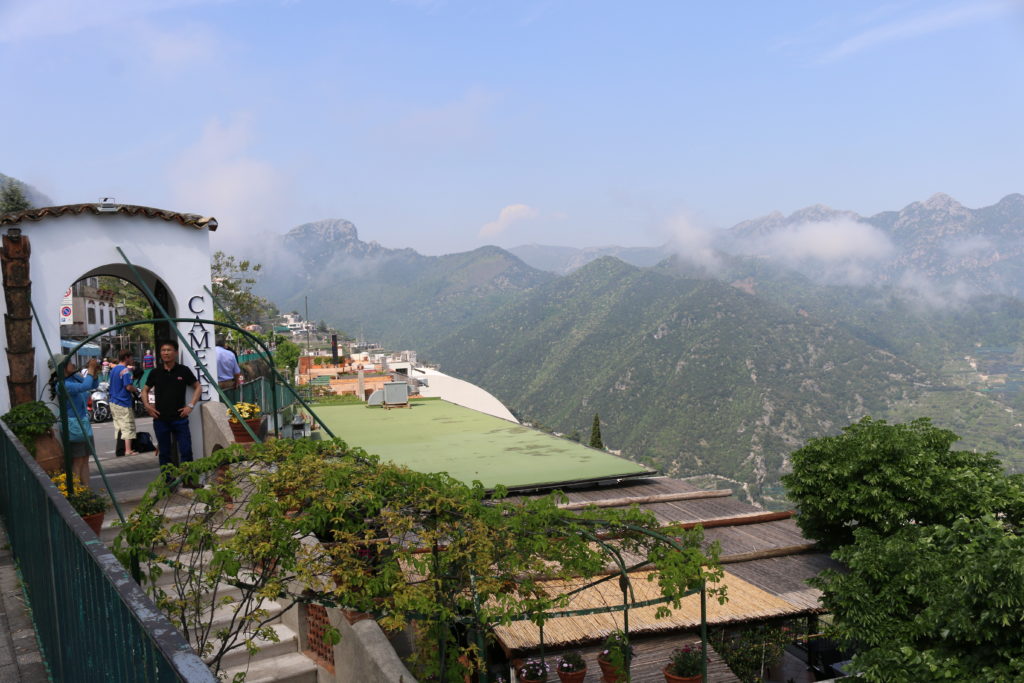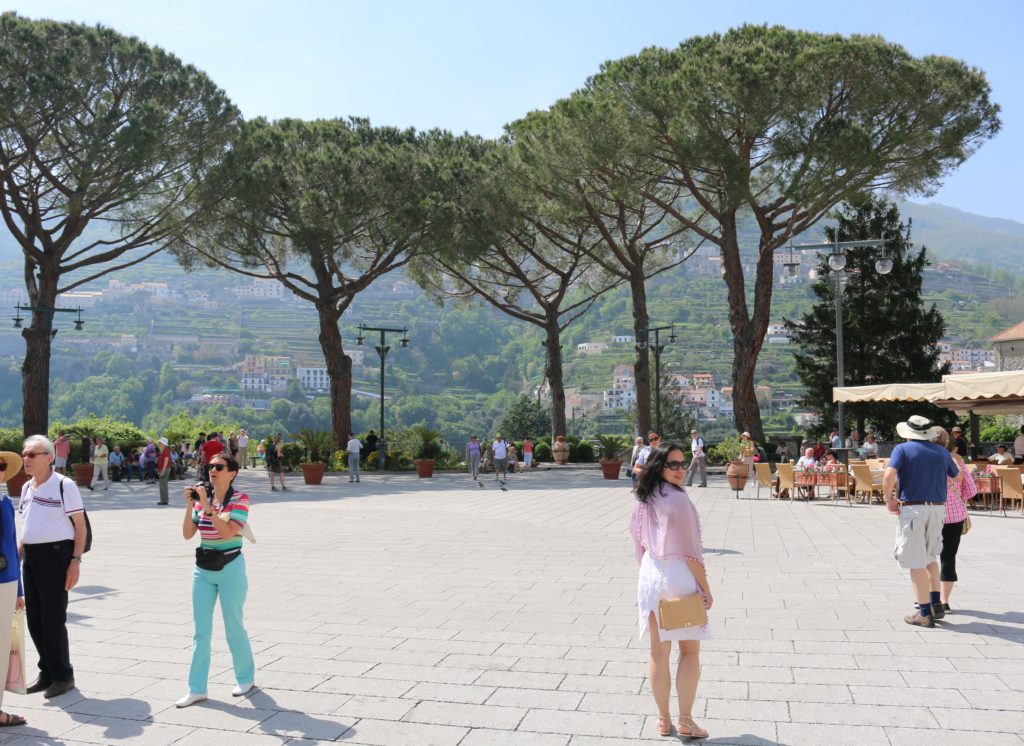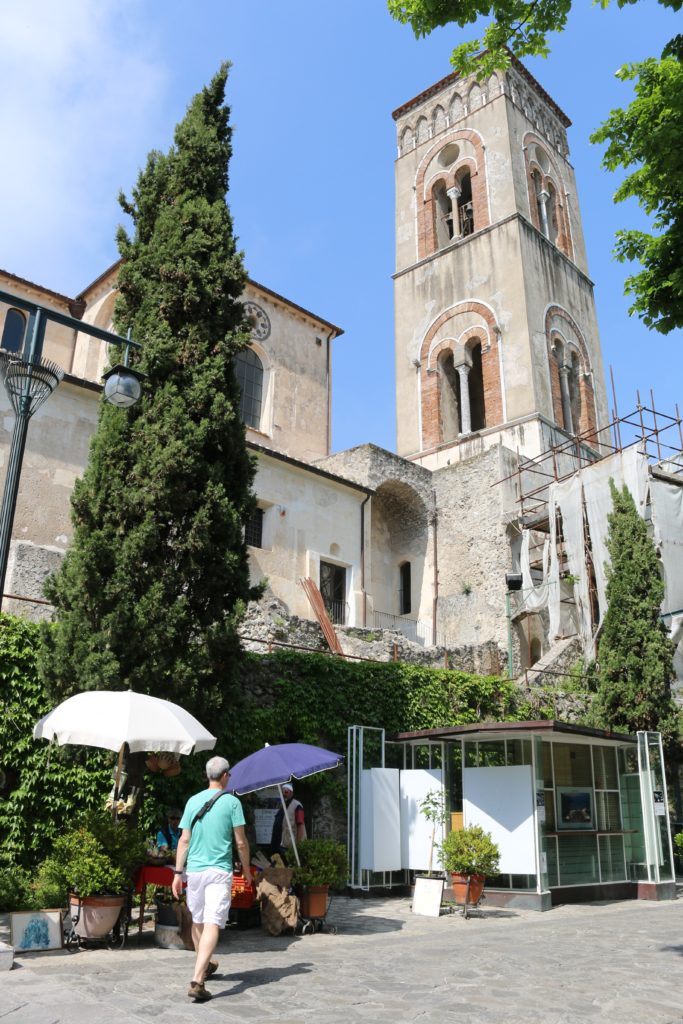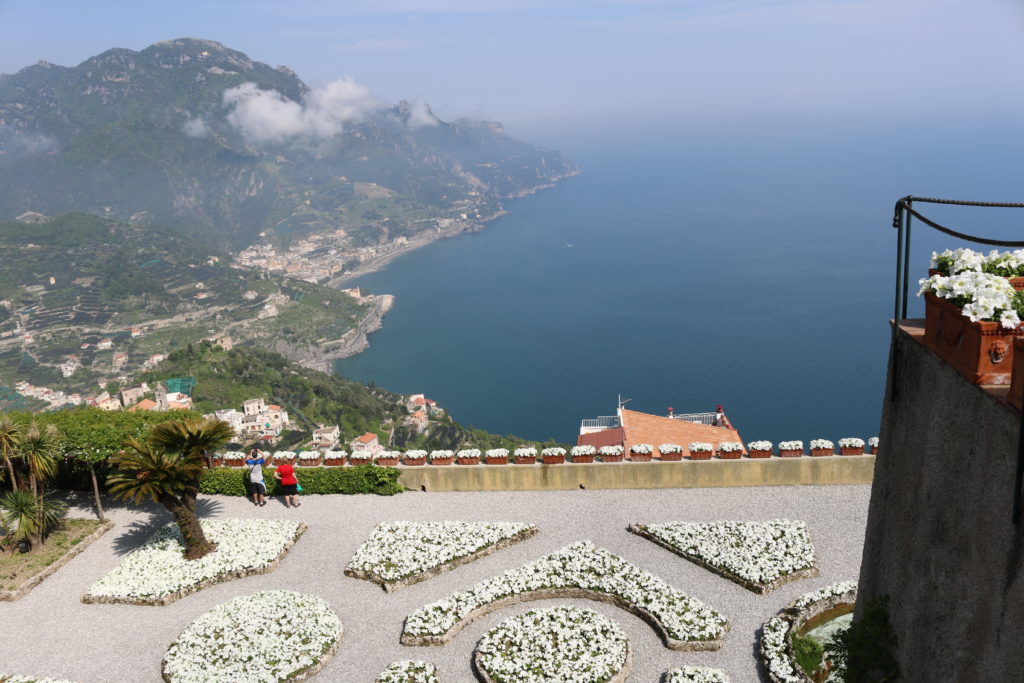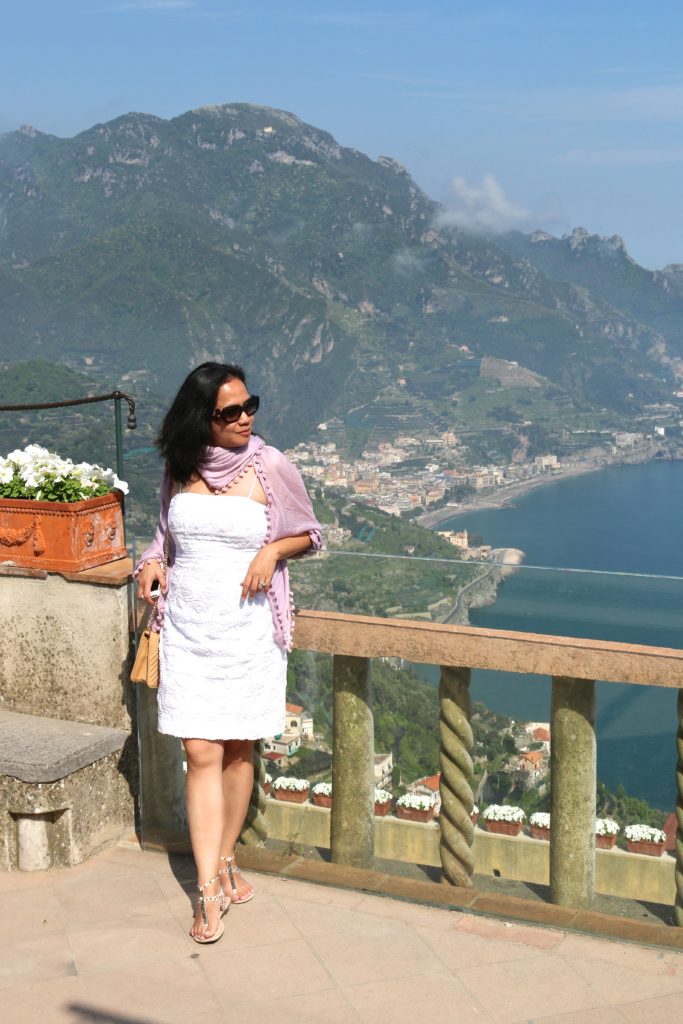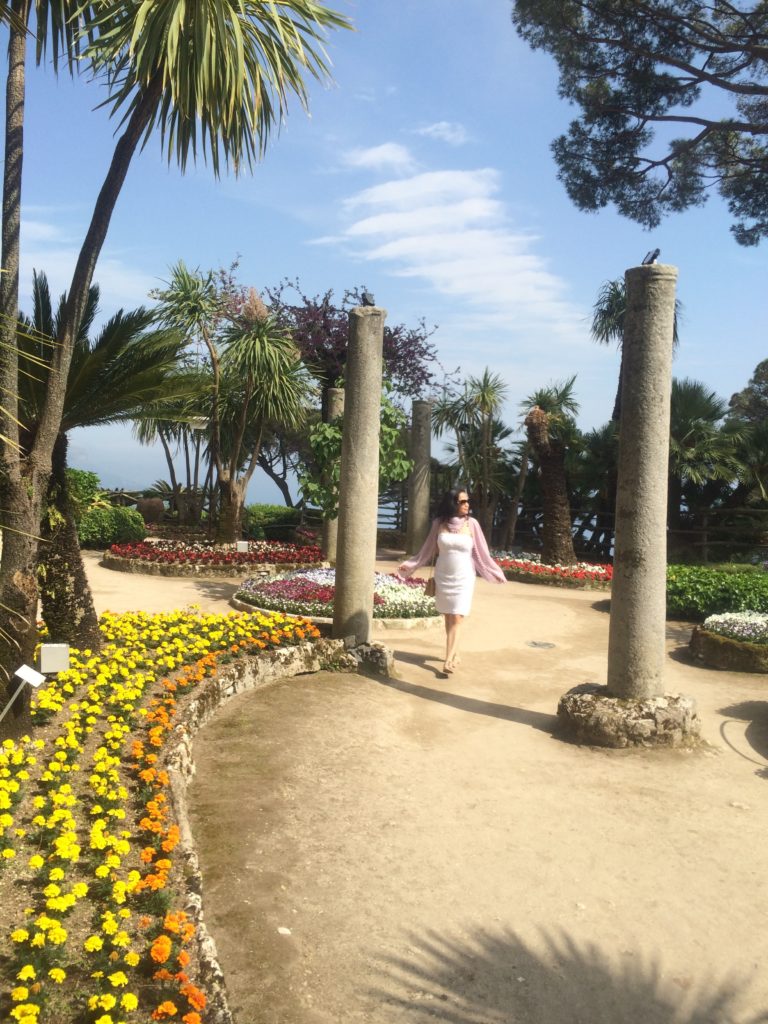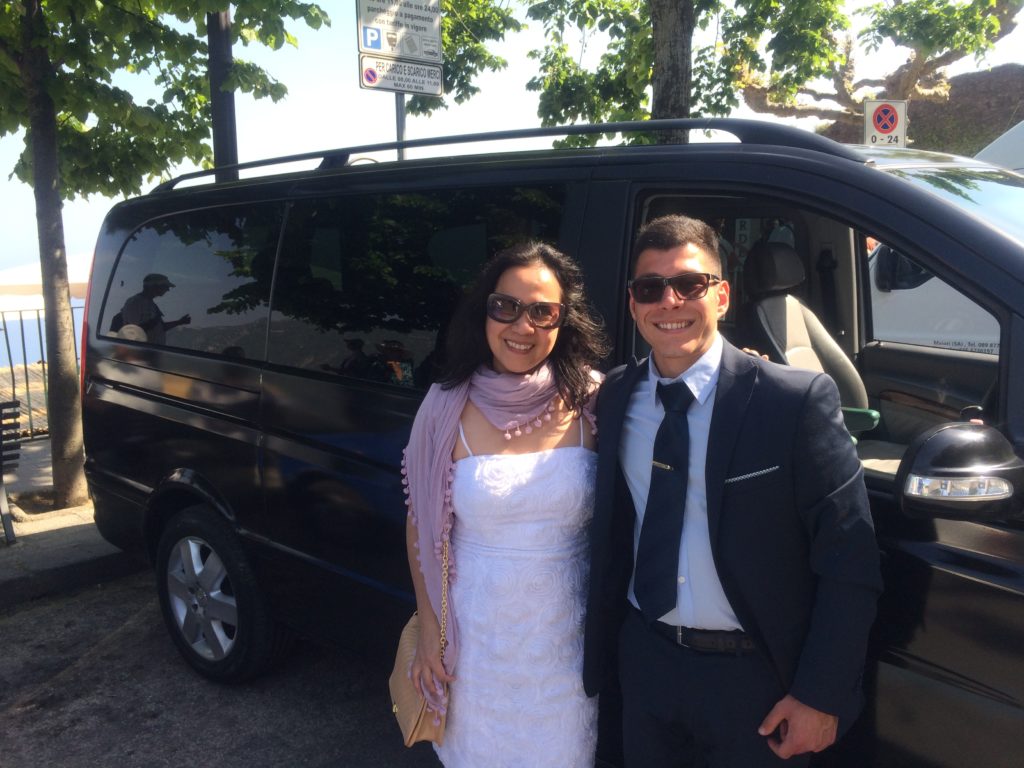 This handsome young man did an awesome job of driving us around the towns of the Amalfi Coast. He expertly maneuvered the narrow, winding, and curvy road.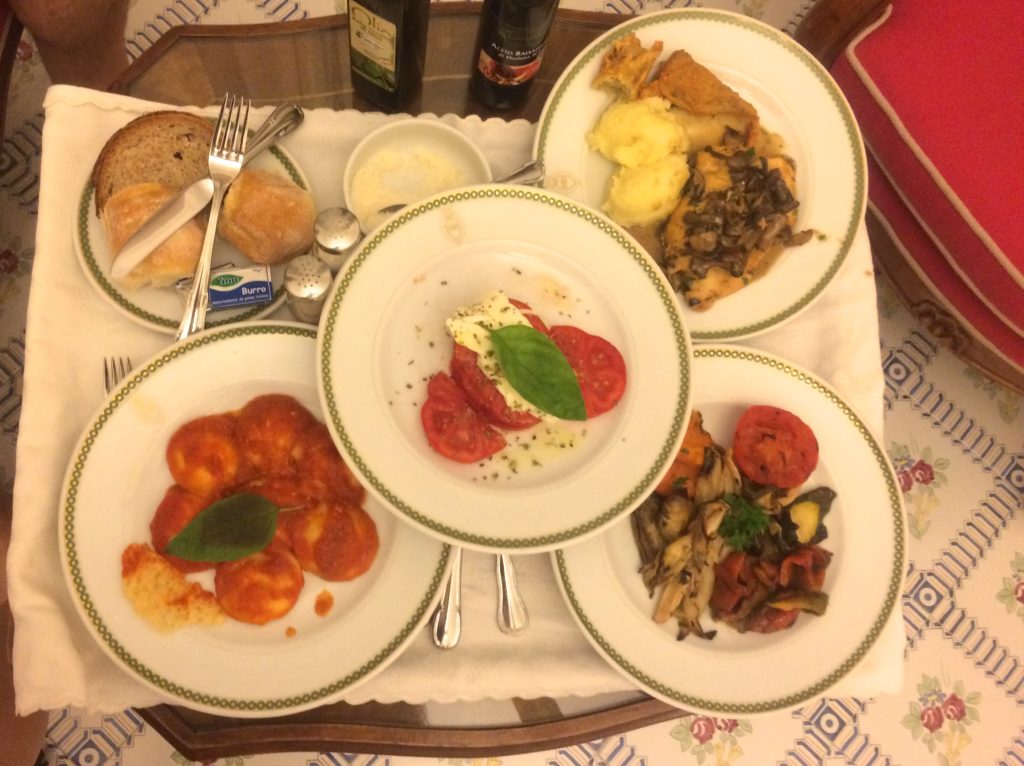 We spent the whole day touring the Amalfi Coast, so it was a room service kind of night.
And it's time to get ready for our day trip to Capri…
Thanks for reading and have a great day!
♥ Emms