Our port of call on Day 4 of our Caribbean trip was changed to Playa del Carmen in Mexico instead of Ocho Rios in Jamaica. It worked out well. We were out of (Hurricane) Sandy's way and Joe got to see the Tulum ruins. He's been waiting to see this place for a long time.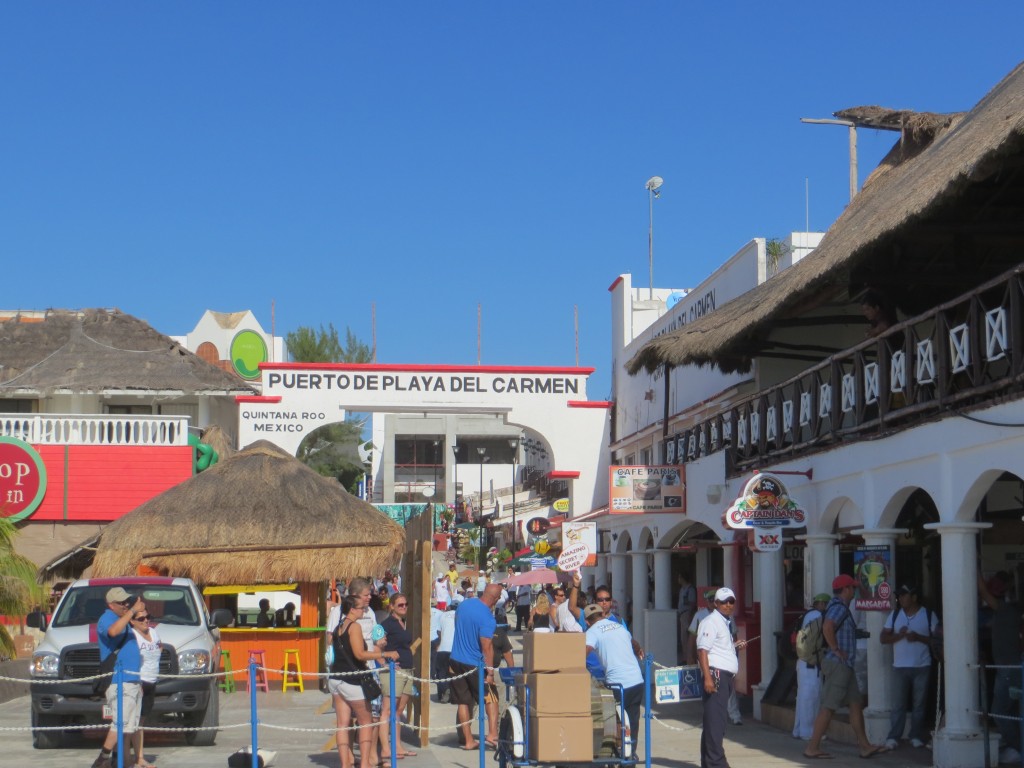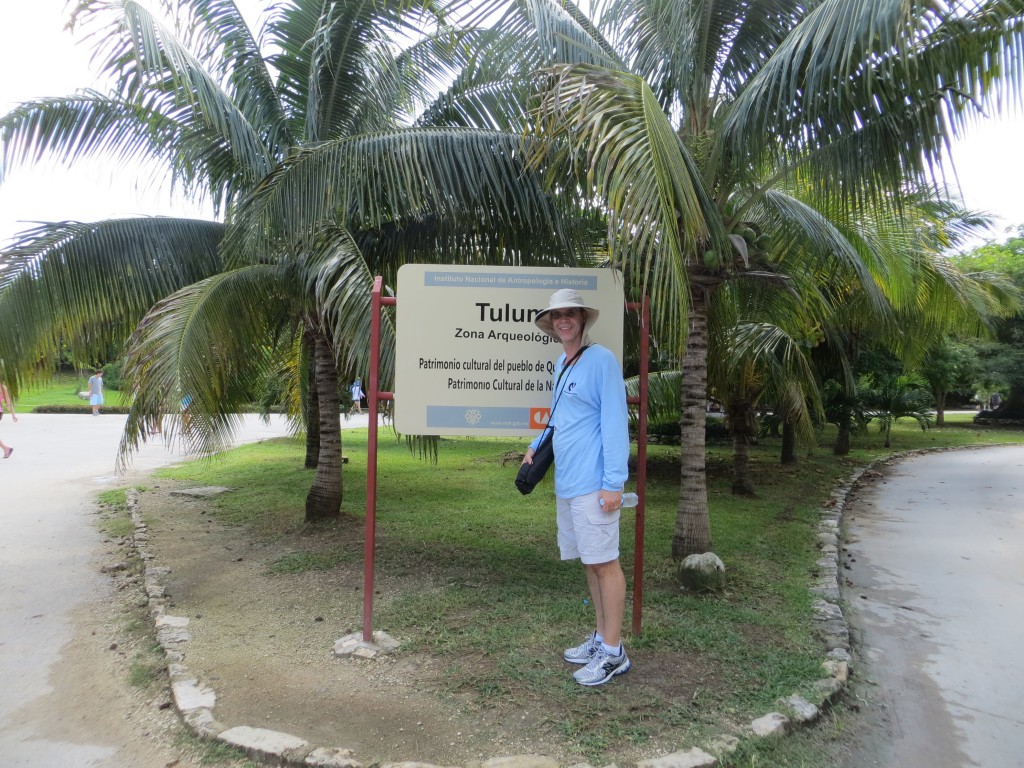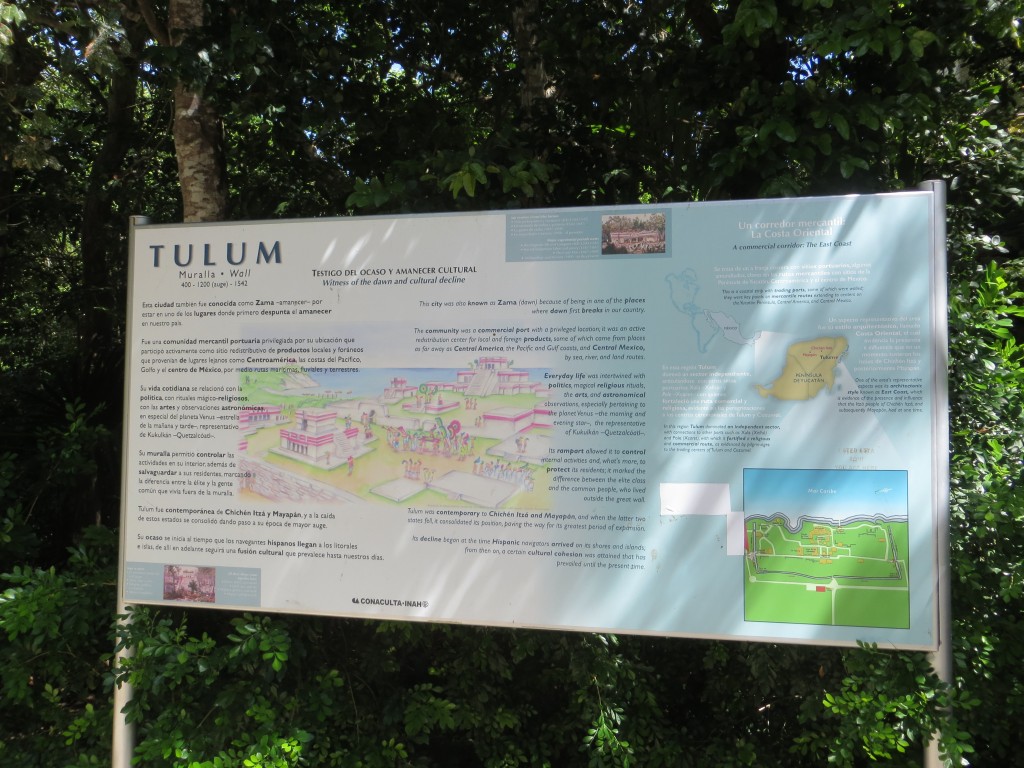 Tulum is known for its ruins that was constructed during a time period of Mayan culture that was waning.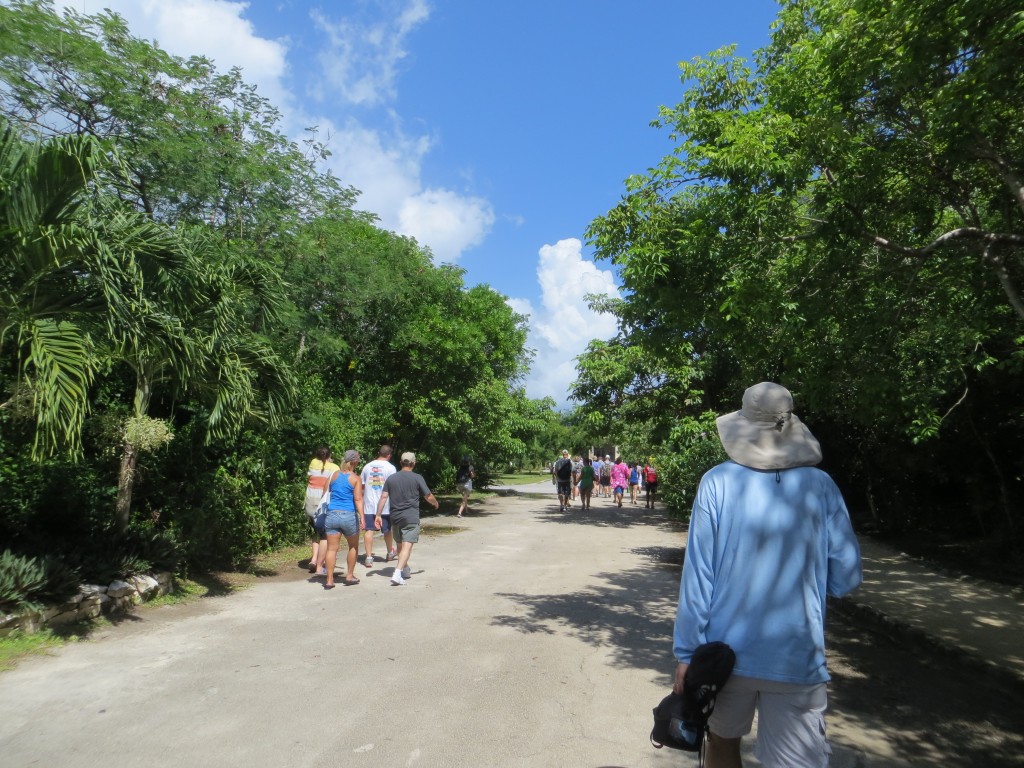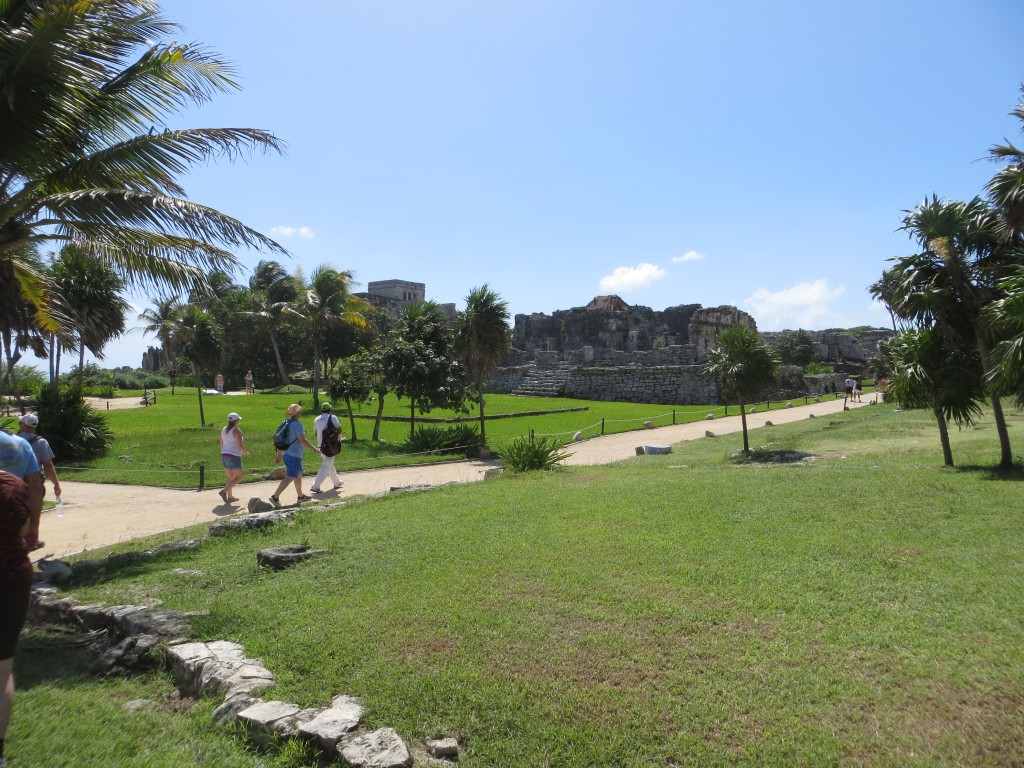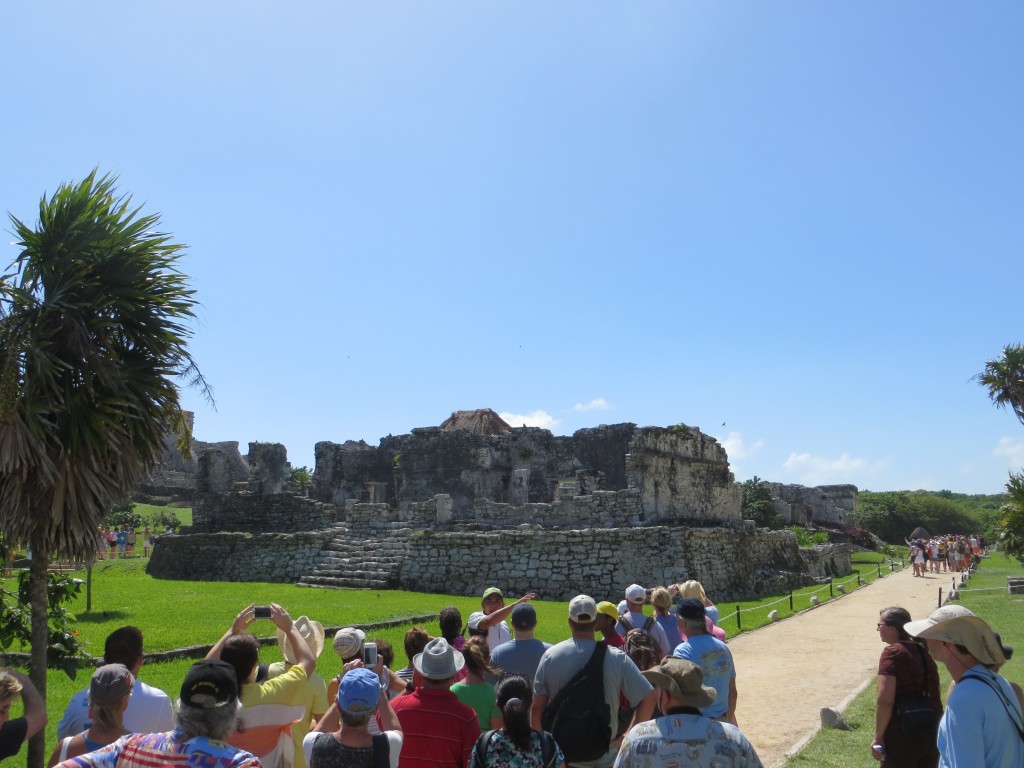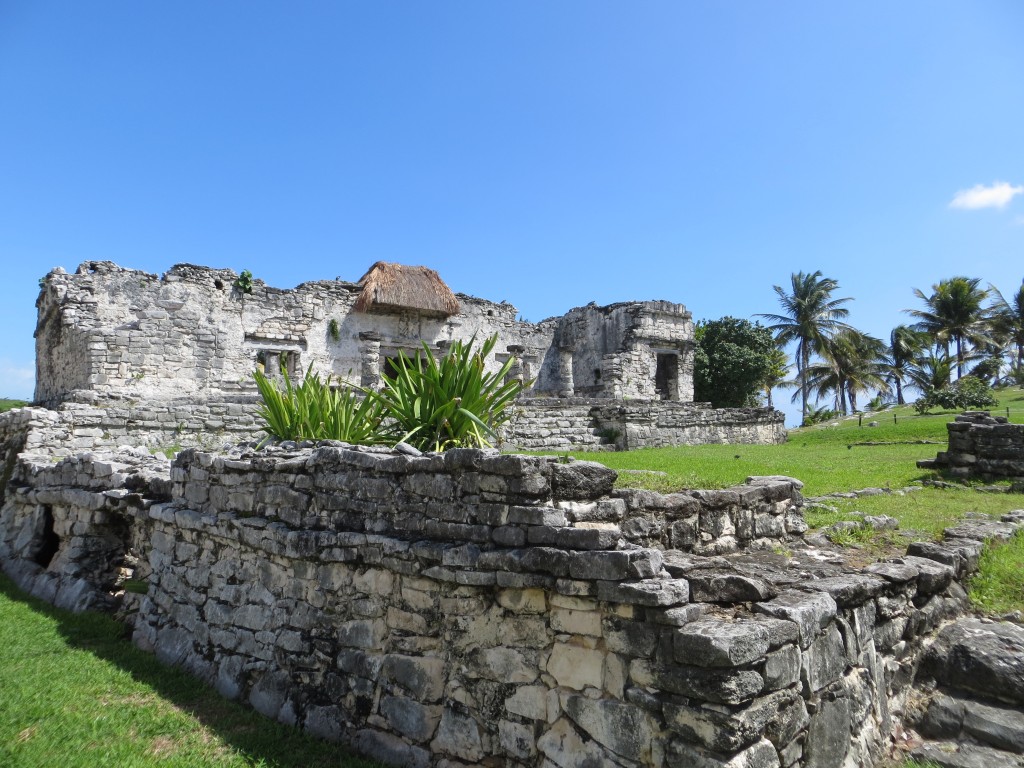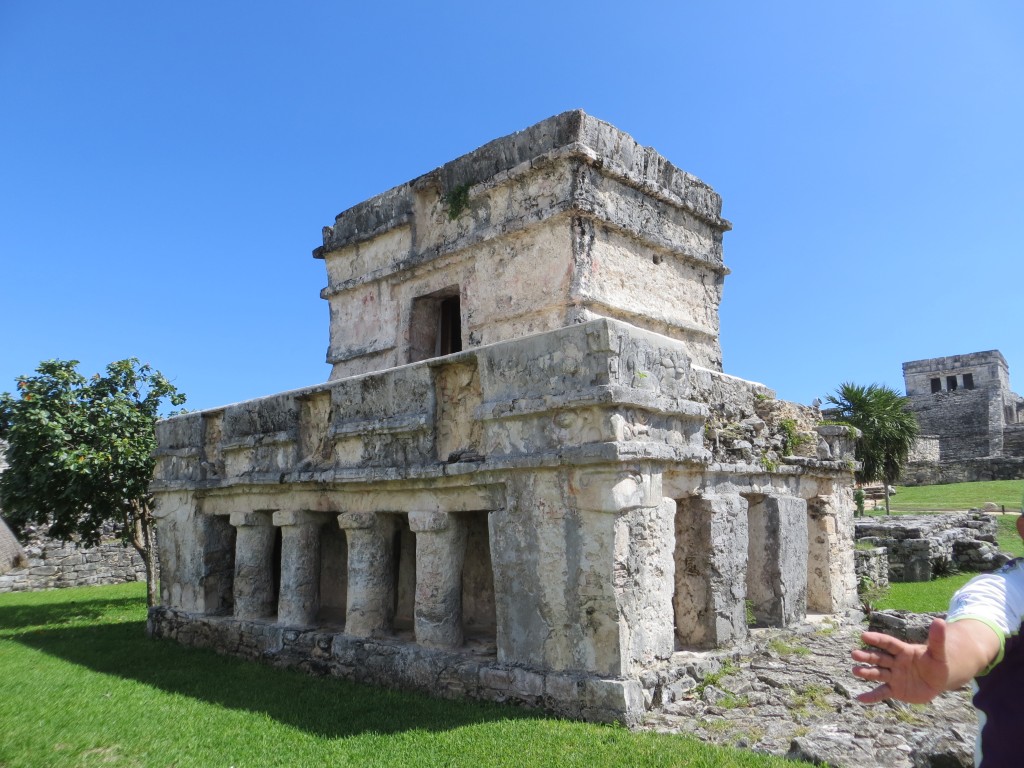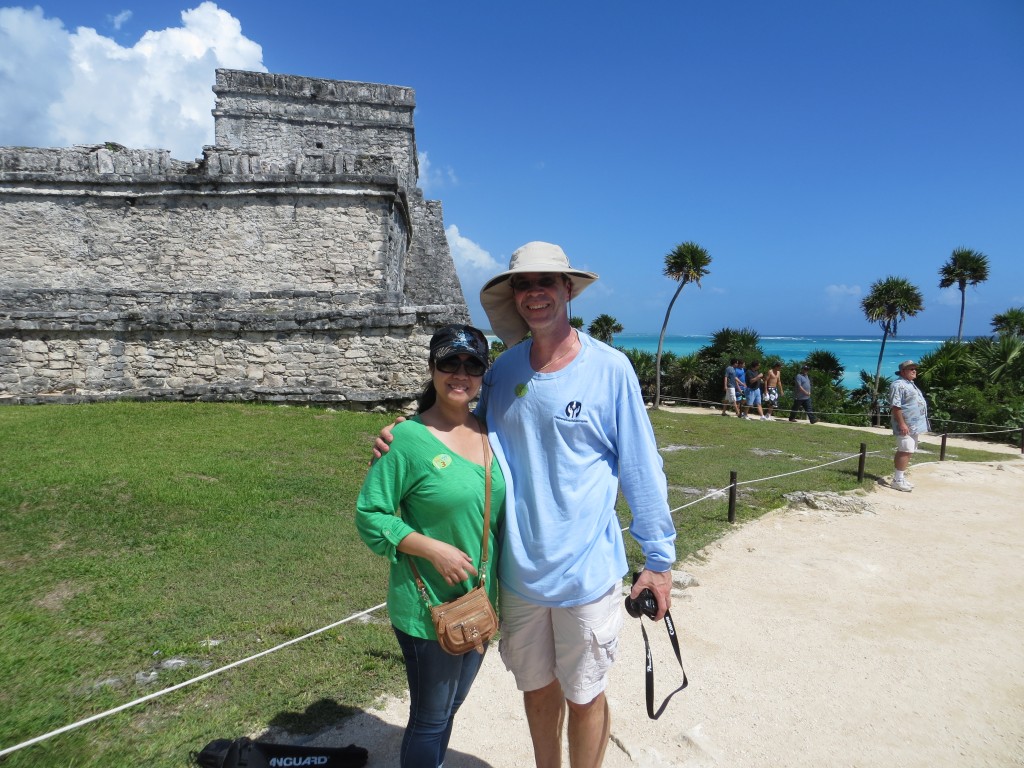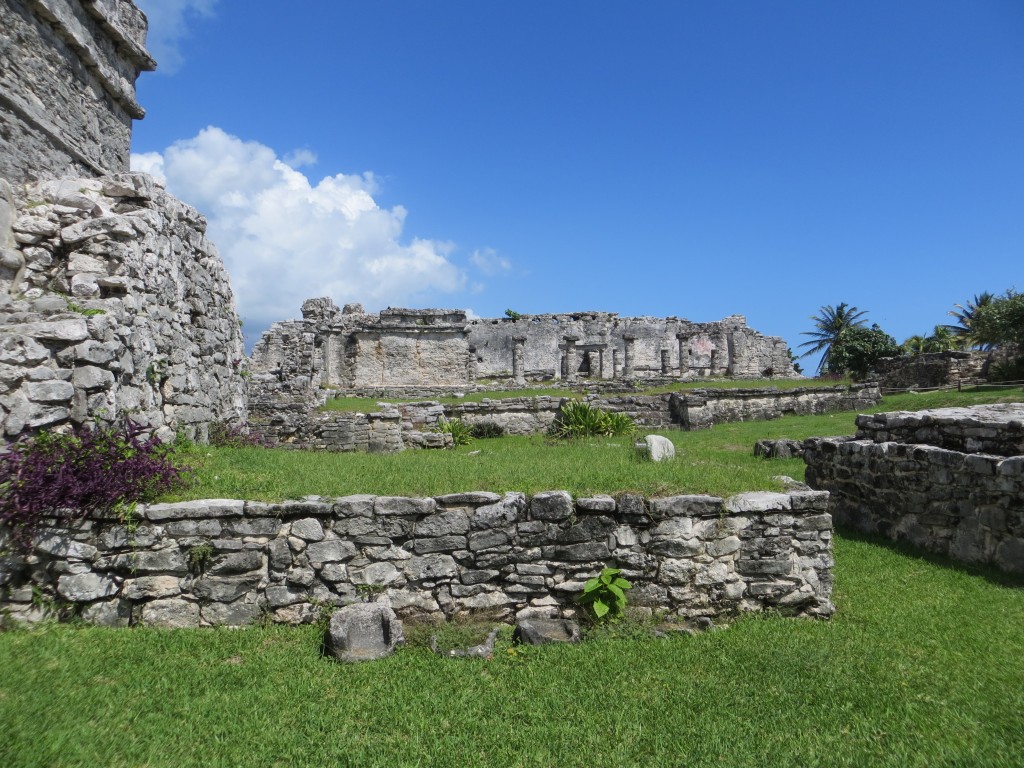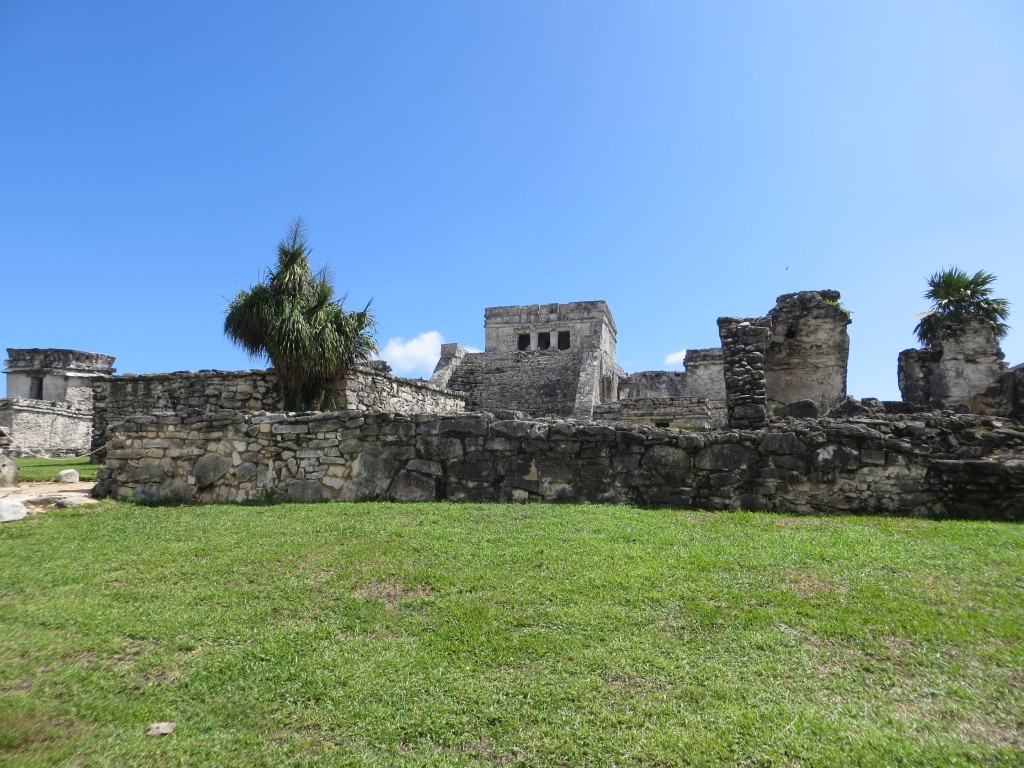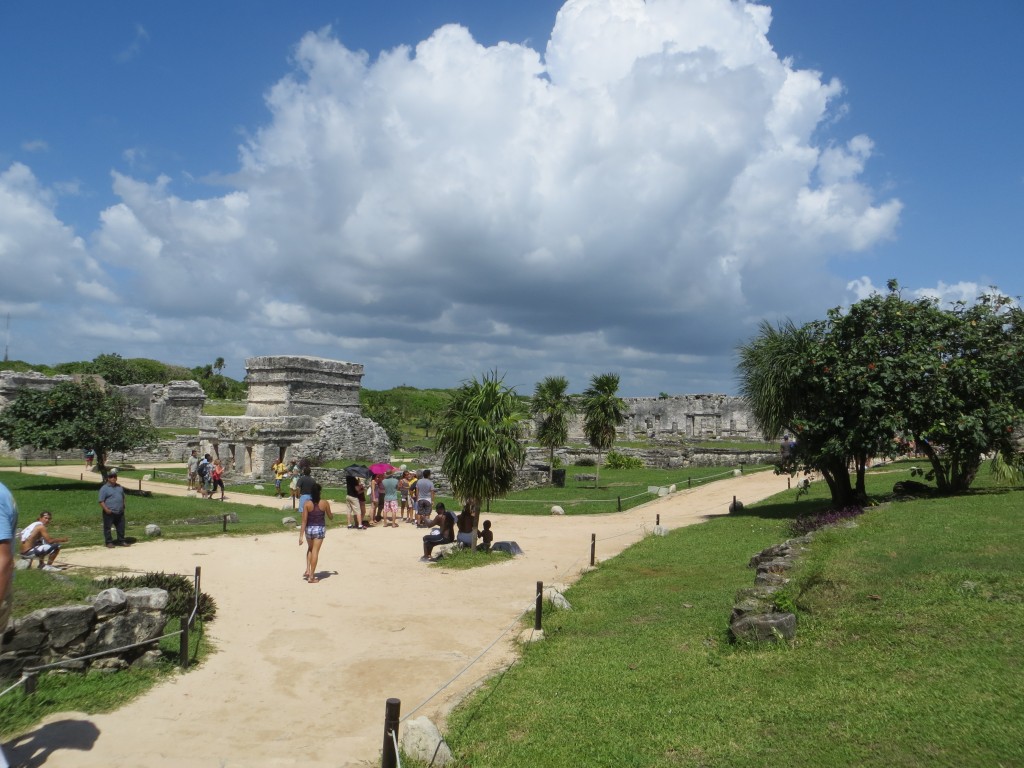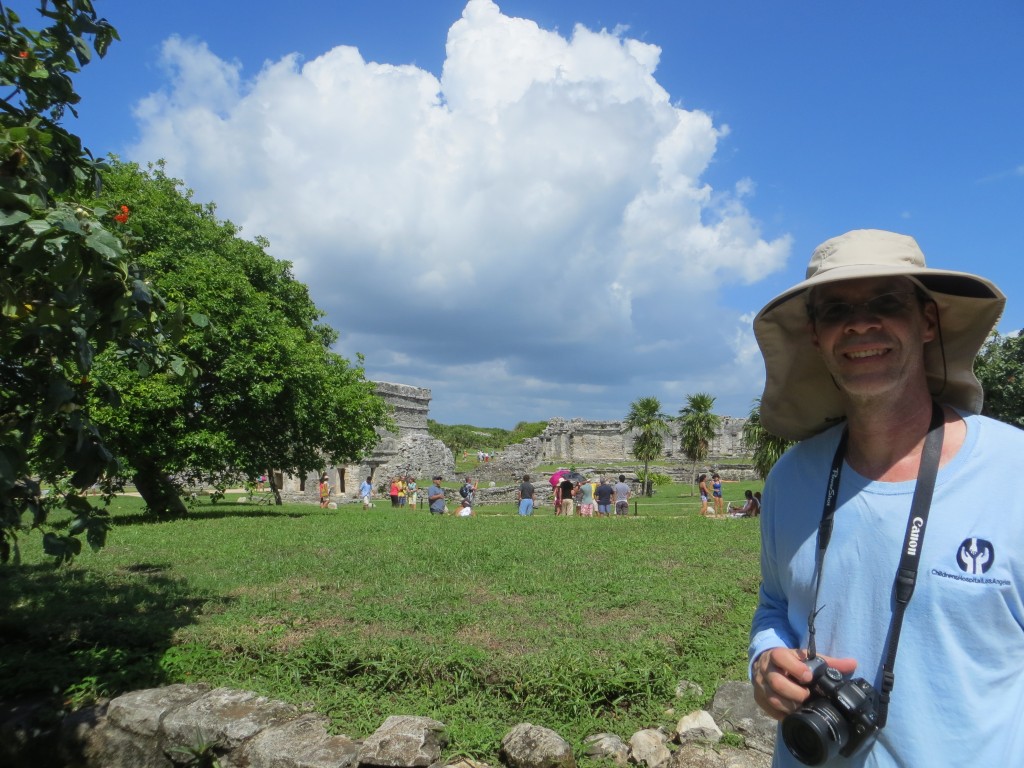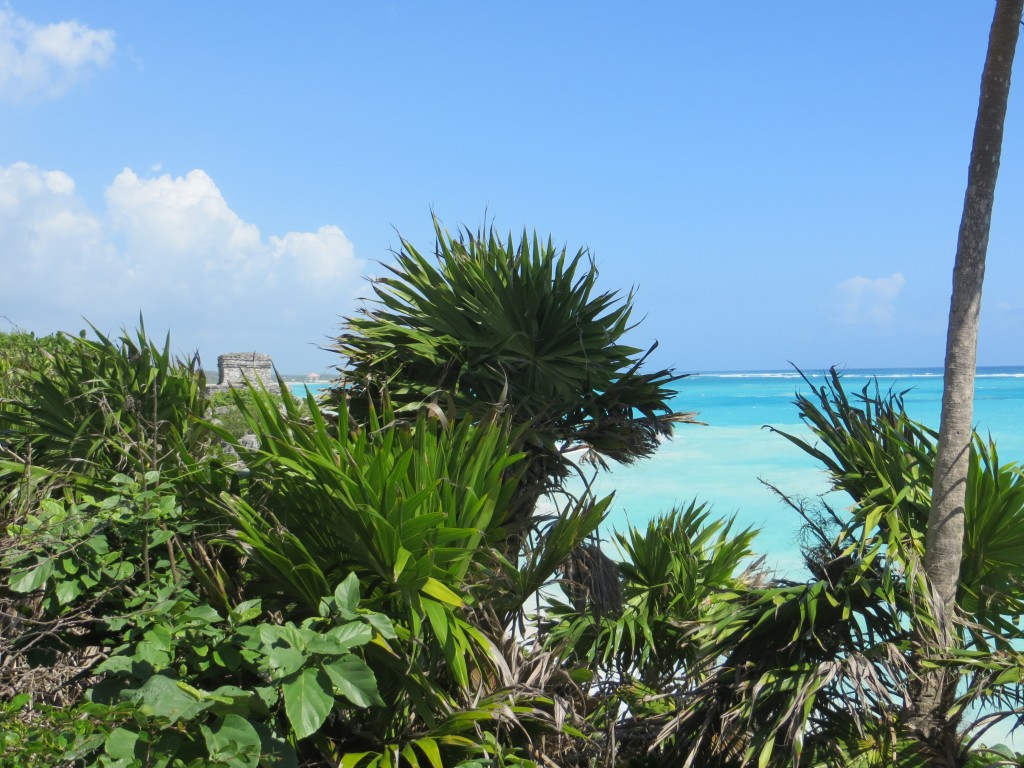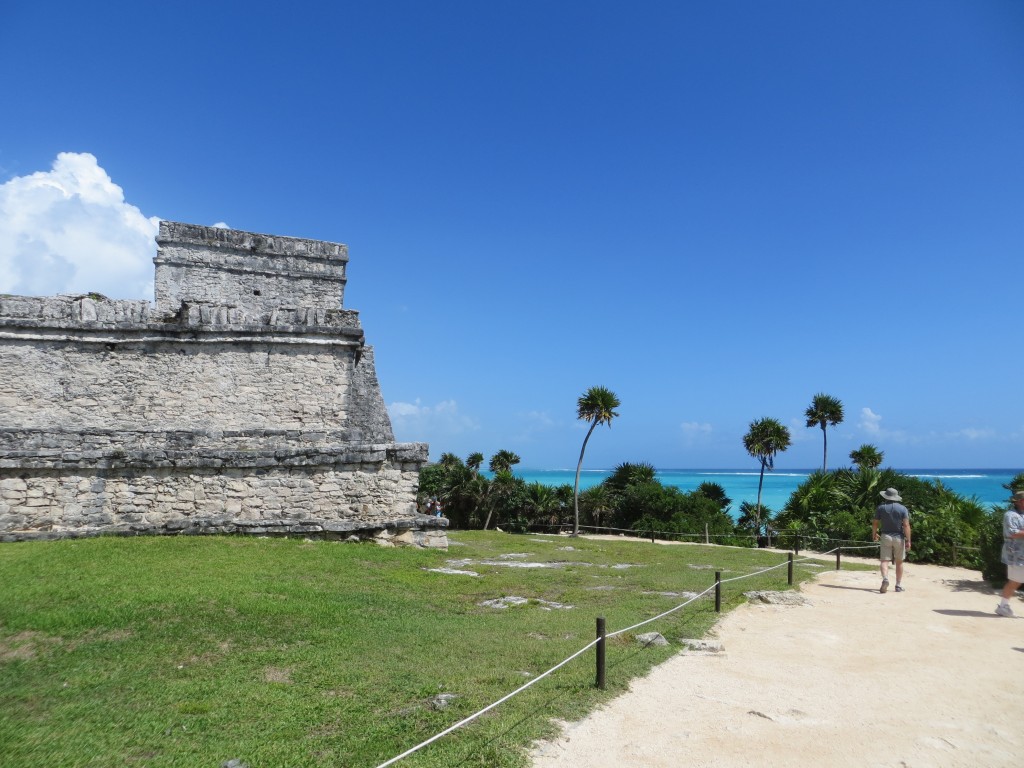 What a location! Mayan ruins on a cliff overlooking the turquoise waters of the Caribbean Sea!
What a picturesque site! We wished we had more time to explore this site but it's time for another trip to a beautiful beach  near this part of town.  We'll be back … someday.
♥ Emms