Here are details and photos from our Vatican Museums tour including Raphael Rooms and Loggia, the Borgia Apartment, (Sistine Chapel – no photos were allowed), and St. Peter's Basilica. Our tour guide was great and very informative! We could have easily spent the entire day and more in these museums … but we had other places to see. 
The Vatican Palace – official residence of the Pope in the Vatican City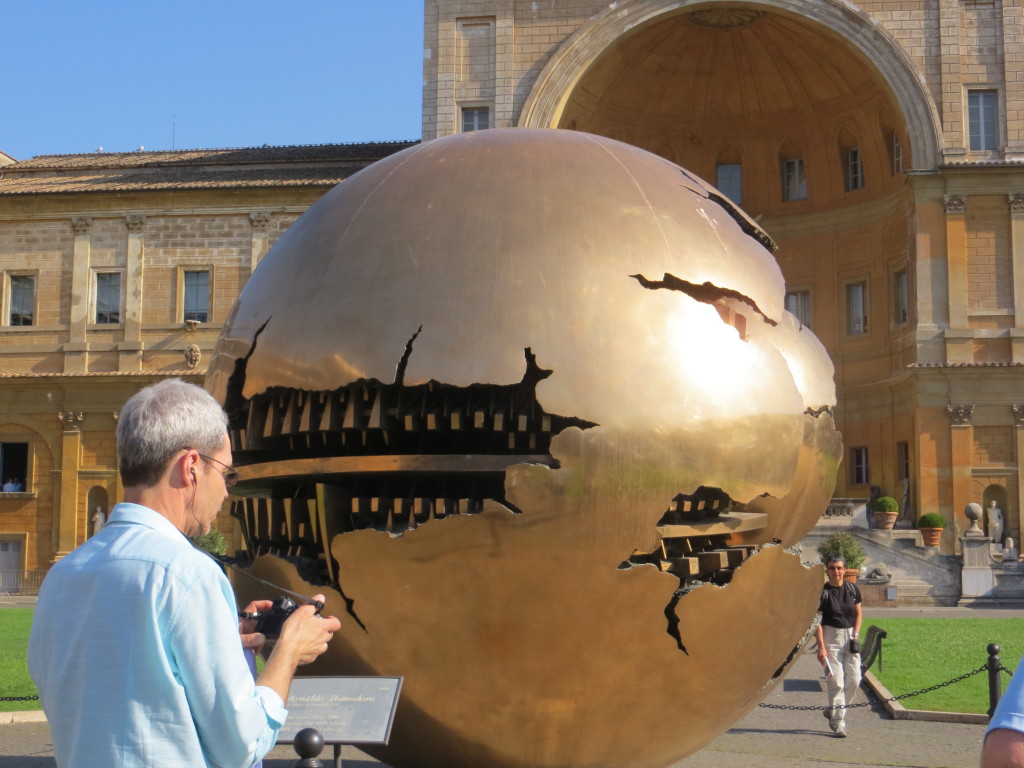 Joe and the revolving metal sculpture in the courtyard of the Vatican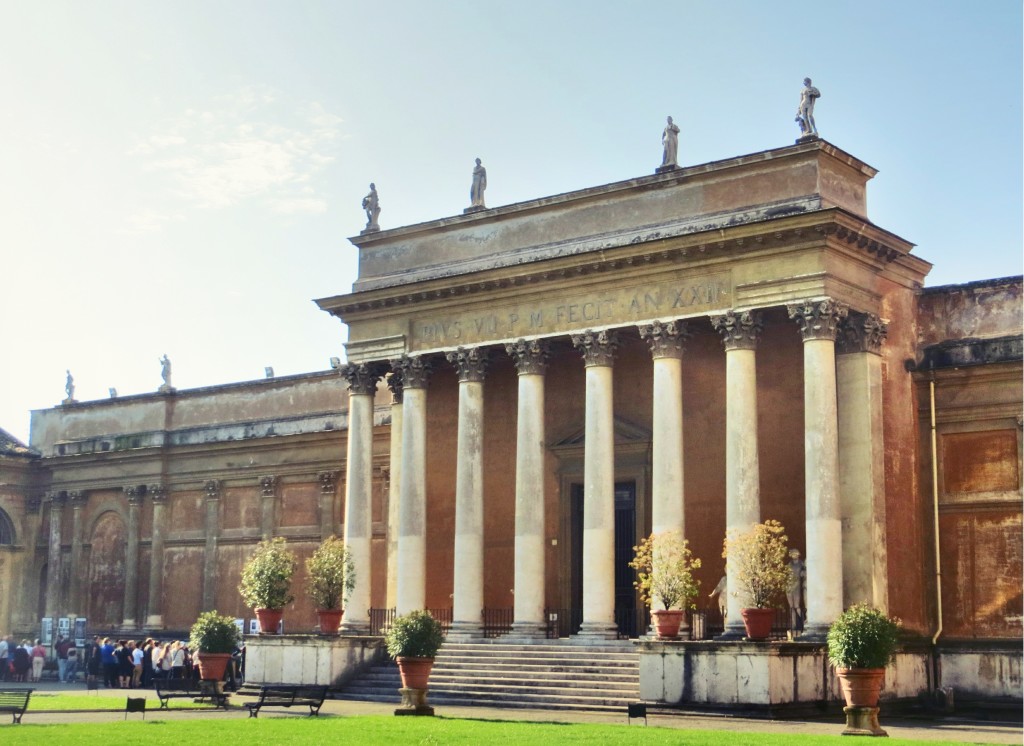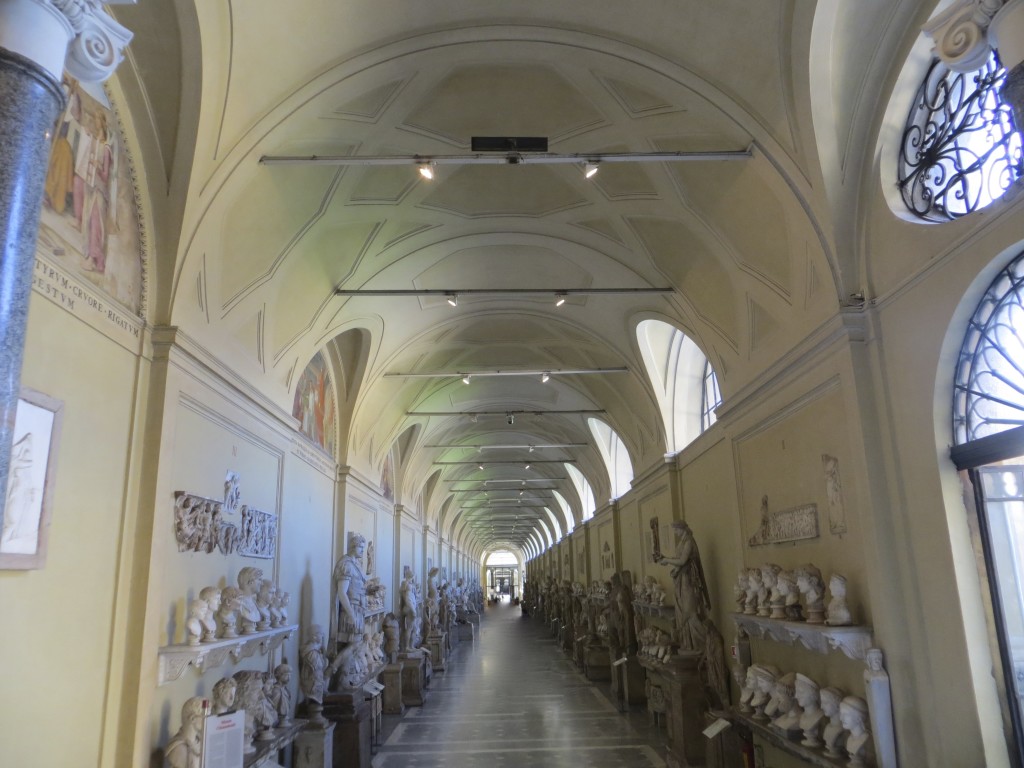 Greco-Roman sculptures in the Pius-Clementine Museum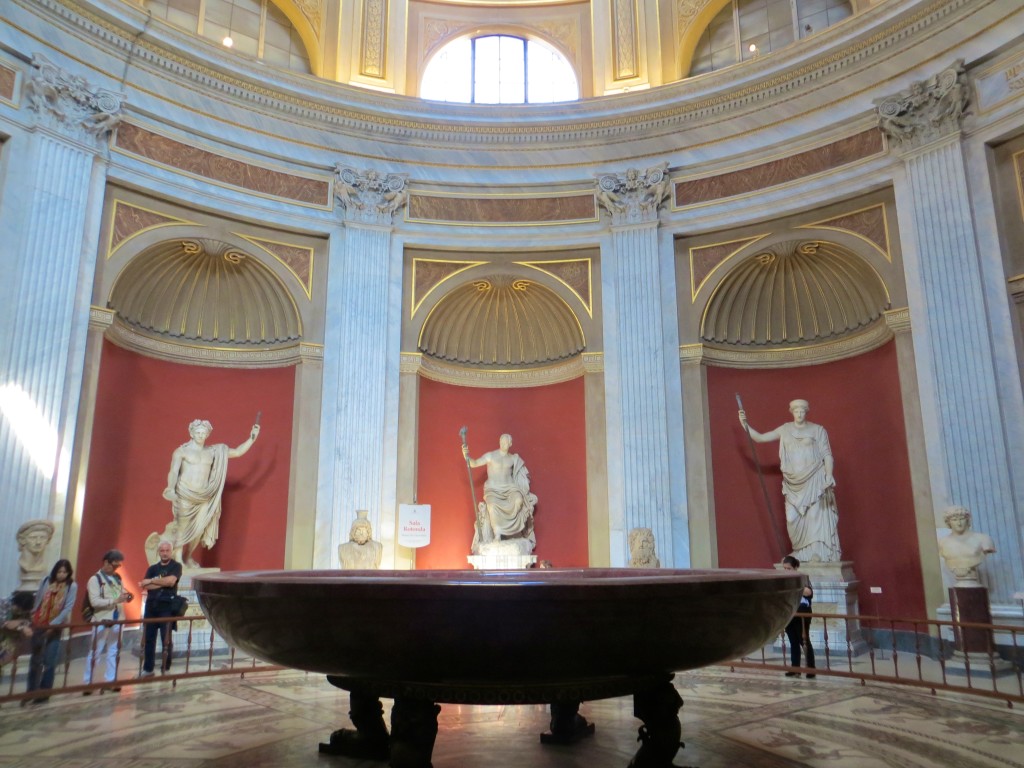 Sculptures in the Sala Rotunda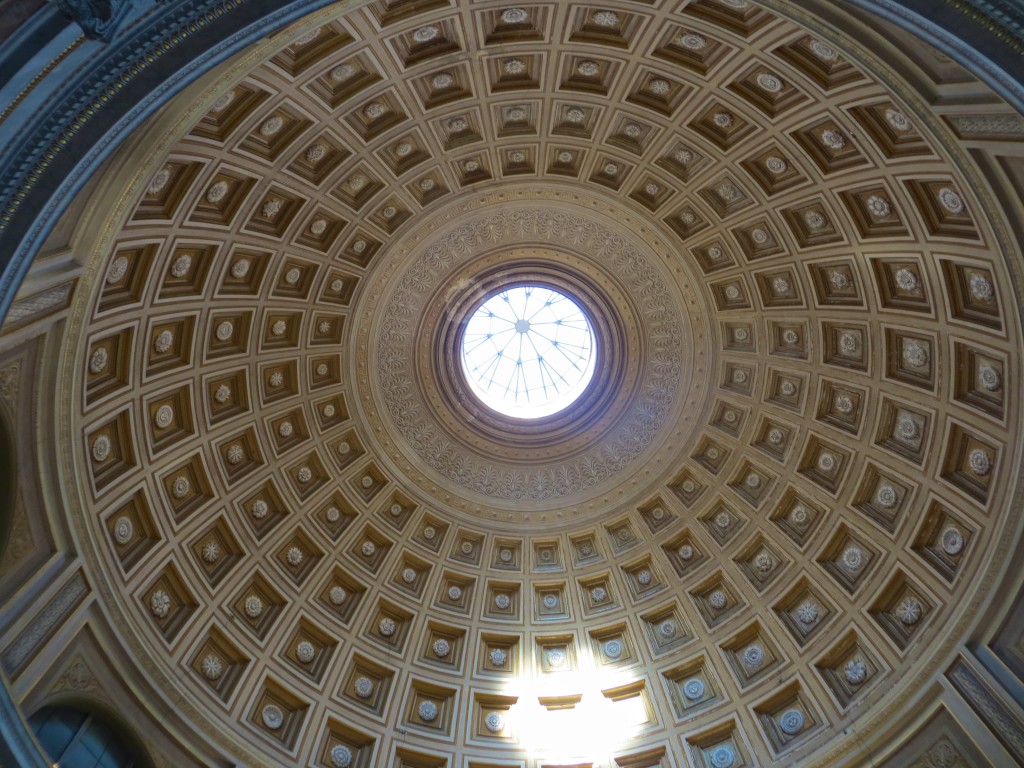 The dome in the Sala Rotunda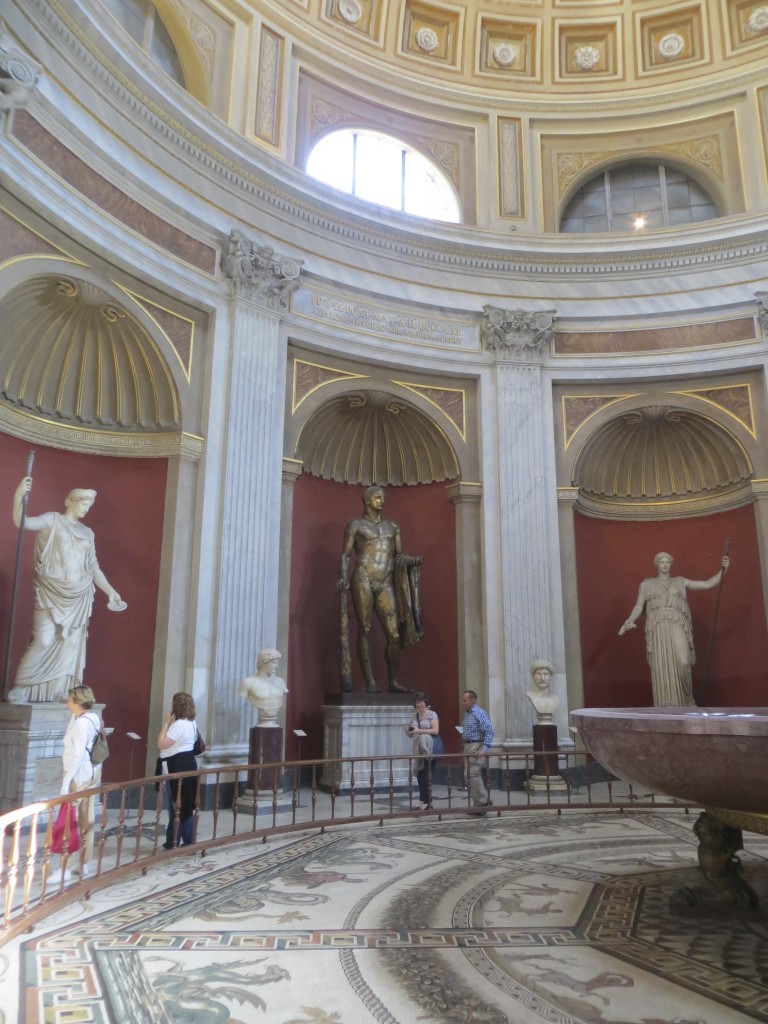 Bronze sculpture of Hercules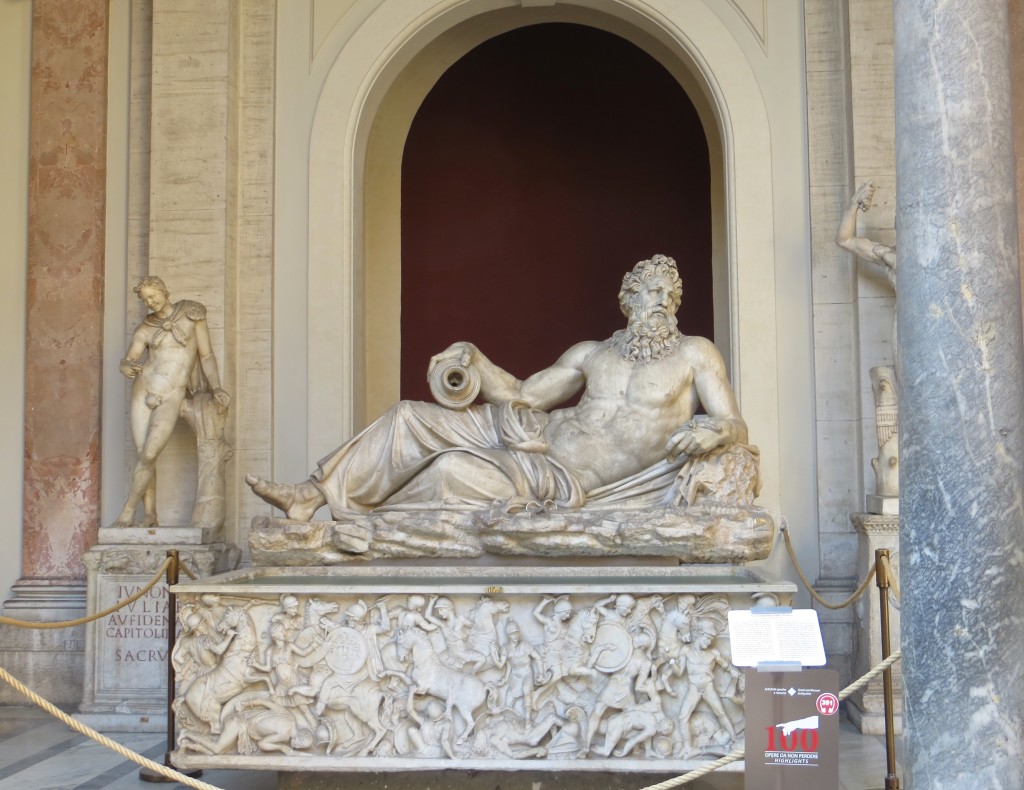 River Tiber – an Imperial Roman period sculpture of the River God Tiber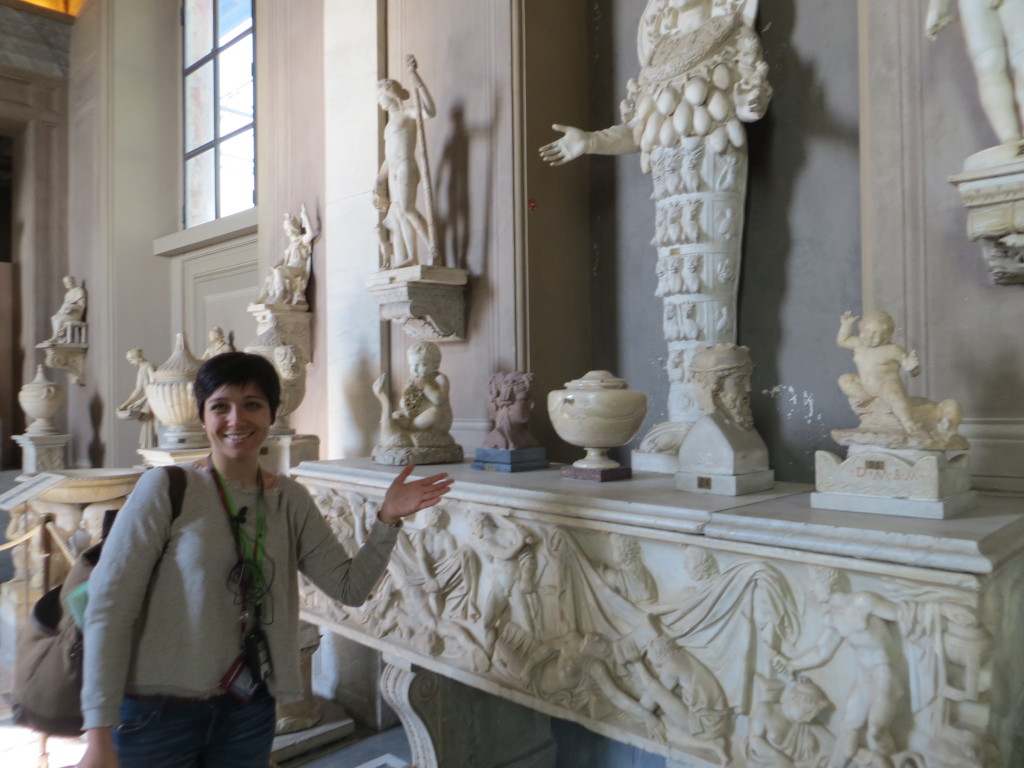 Our very knowledgeable and bright tour guide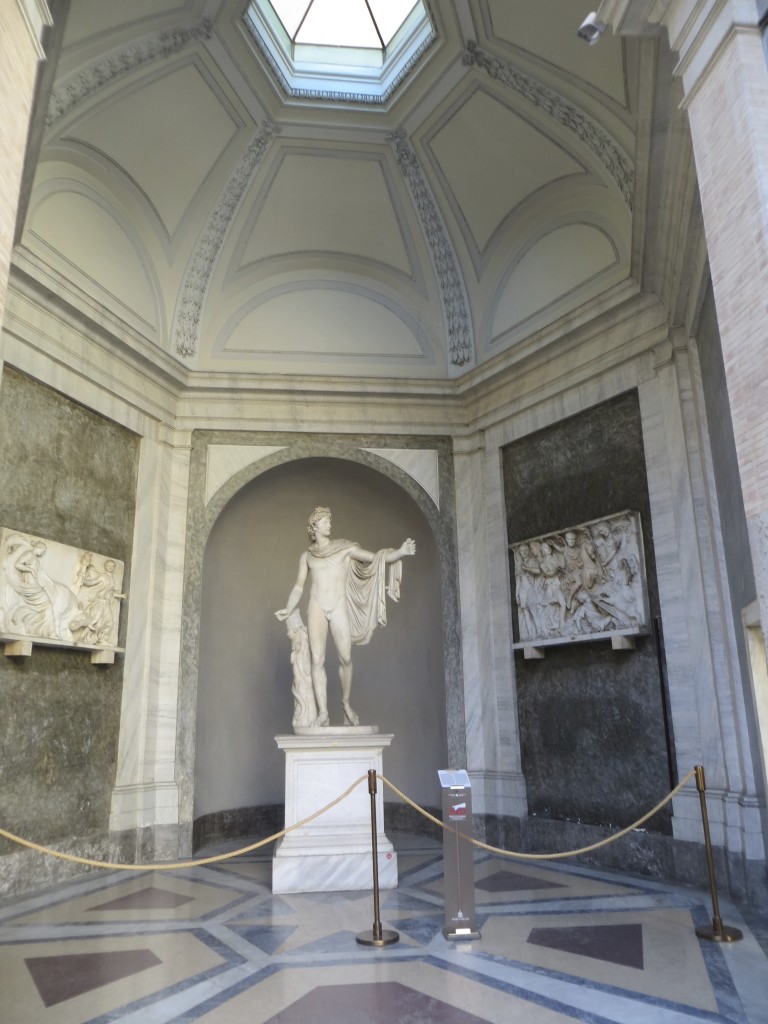 Marble sculpture of Apollo Belvedere or Apollo of the Belvedere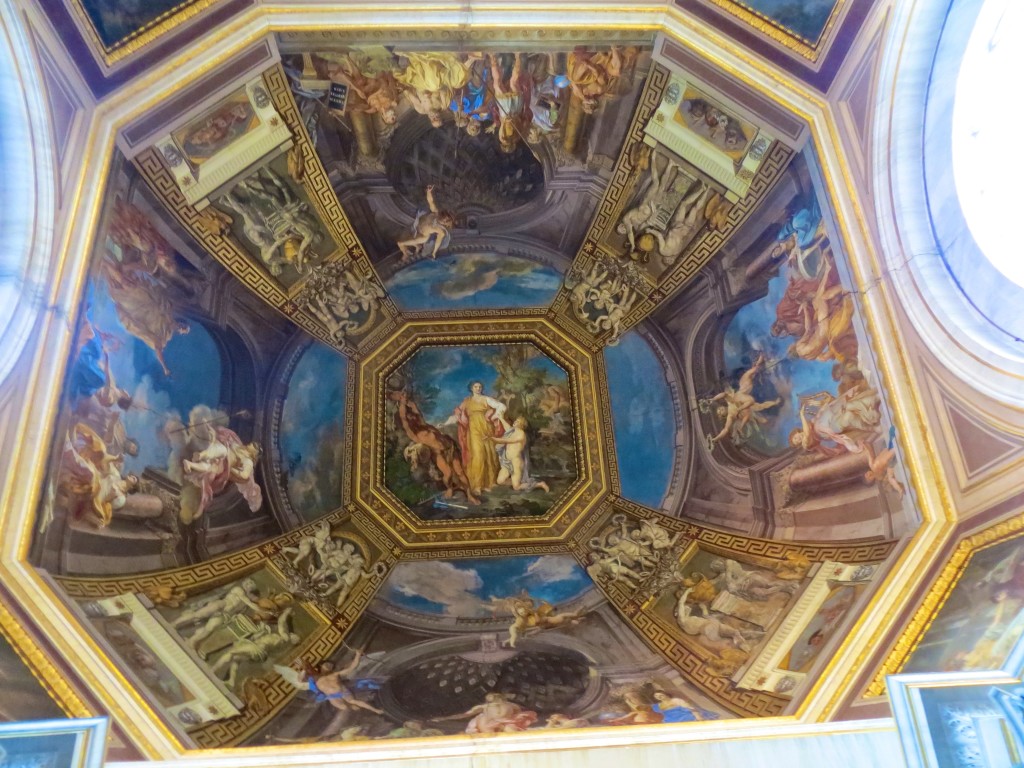 Apollo and the Muses by Tommaso Conca in the Sala delle Muse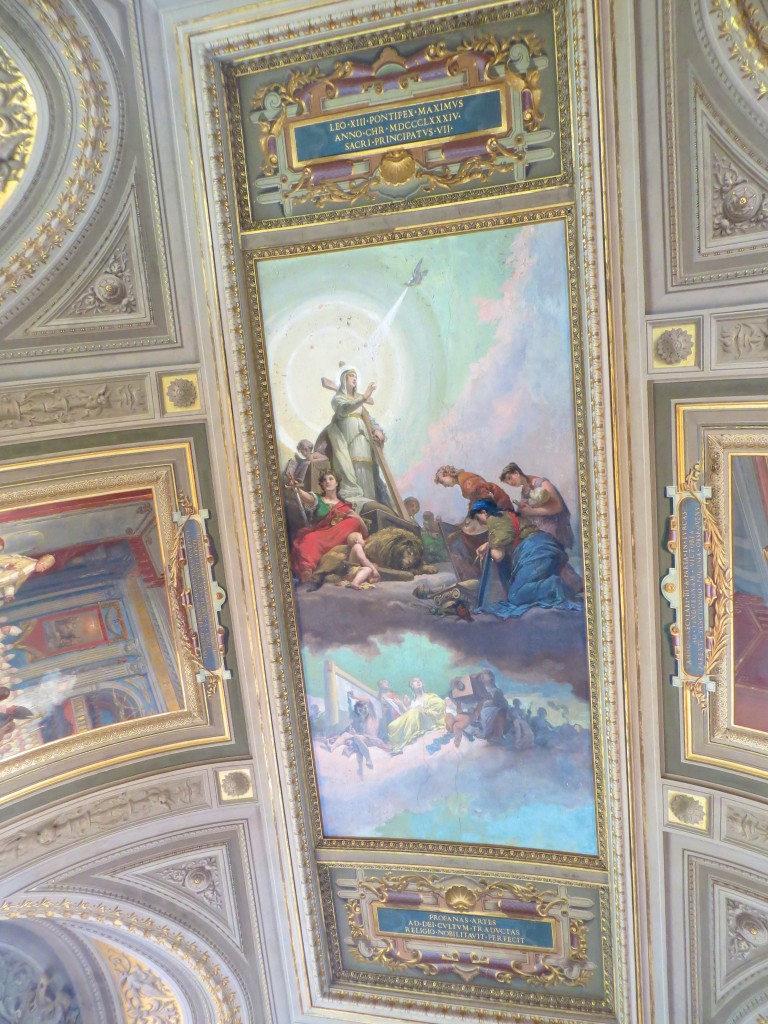 Another ornate ceiling in the Vatican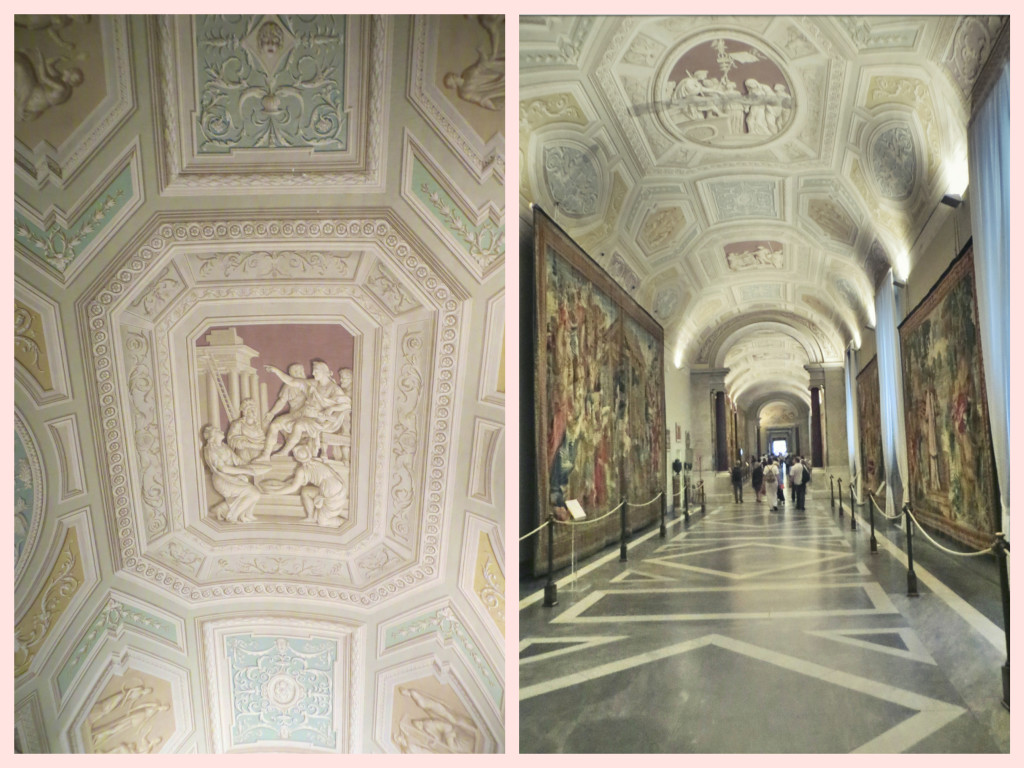 The Hall of Tapestries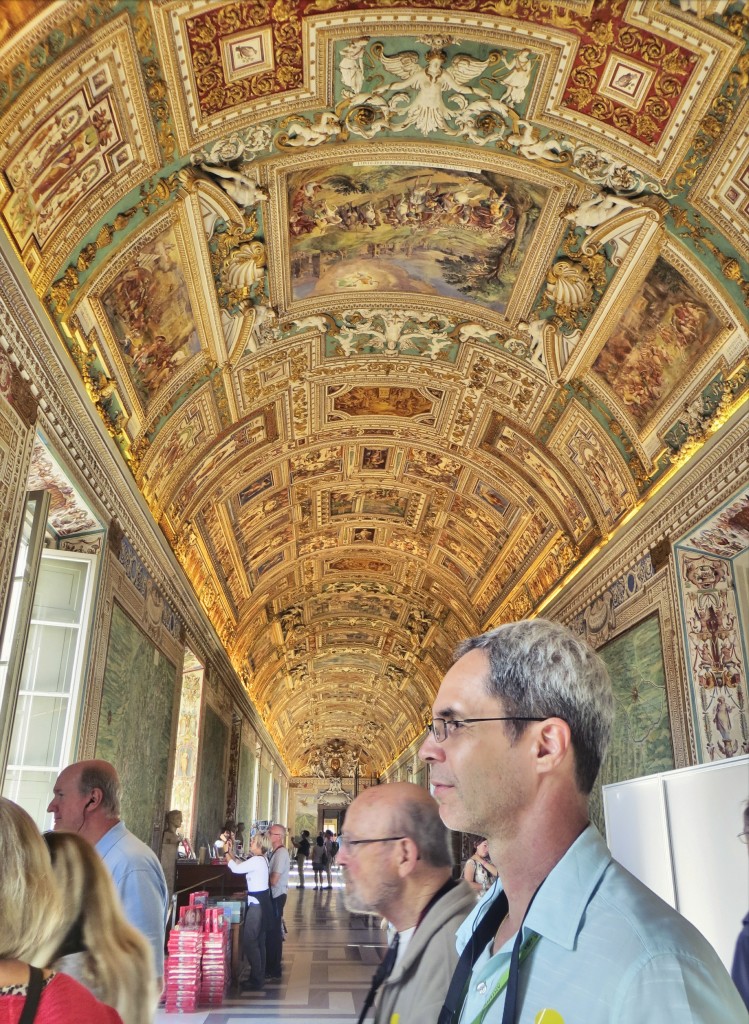 Gallery of the geographical maps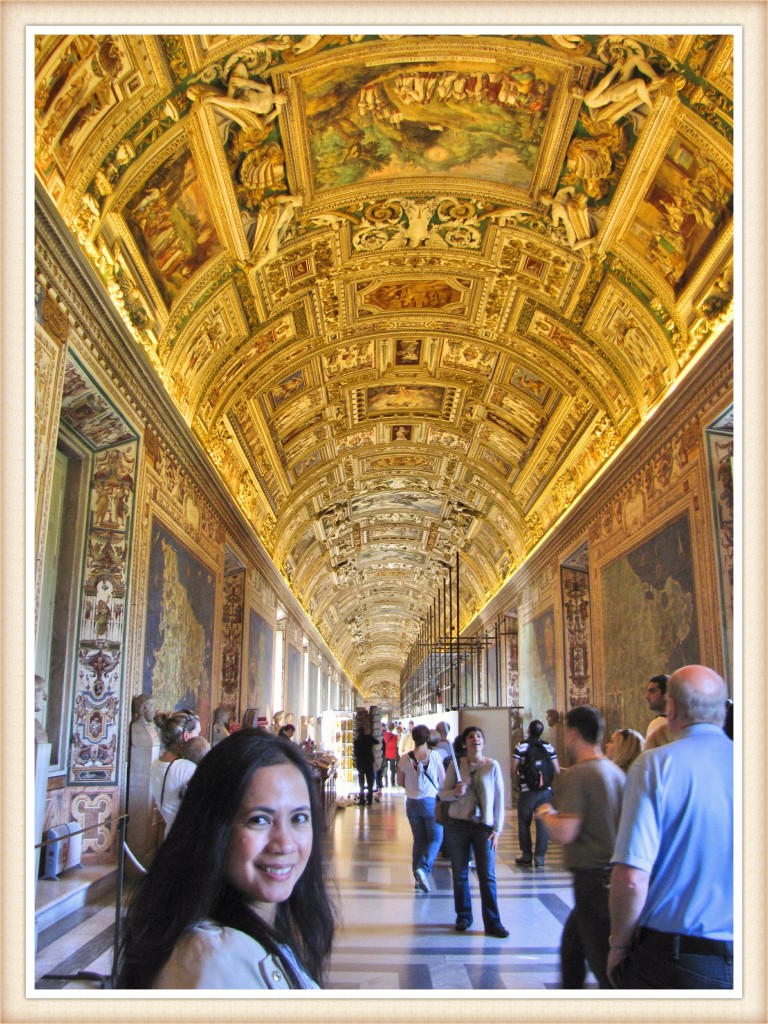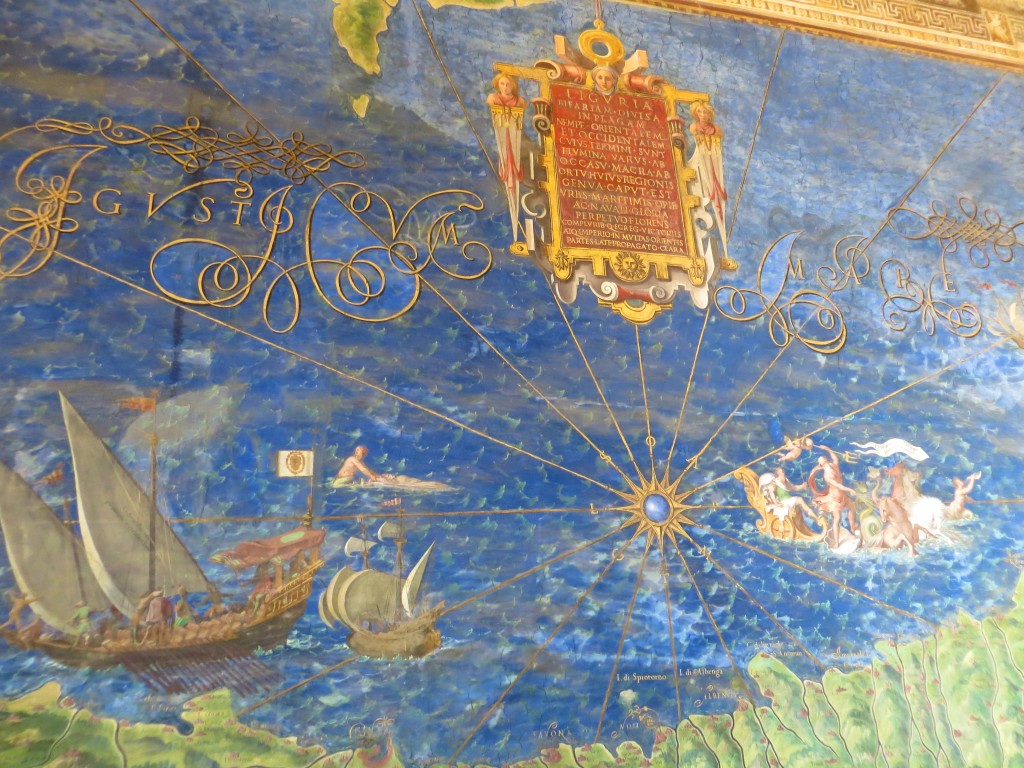 Map details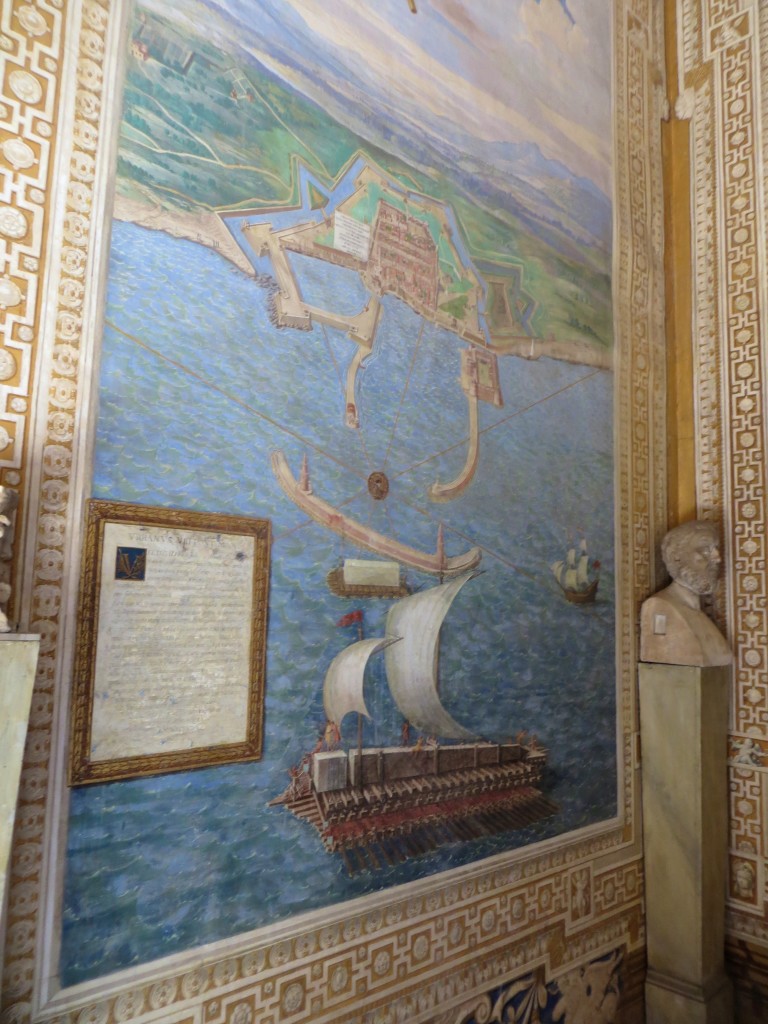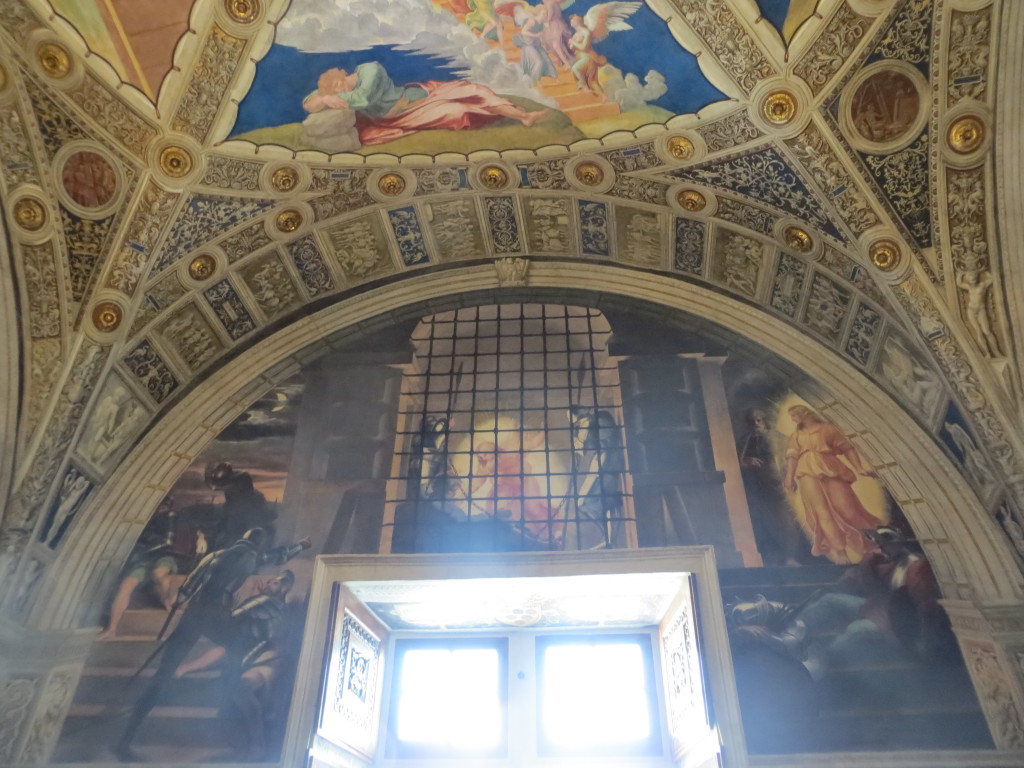 Raphael's Room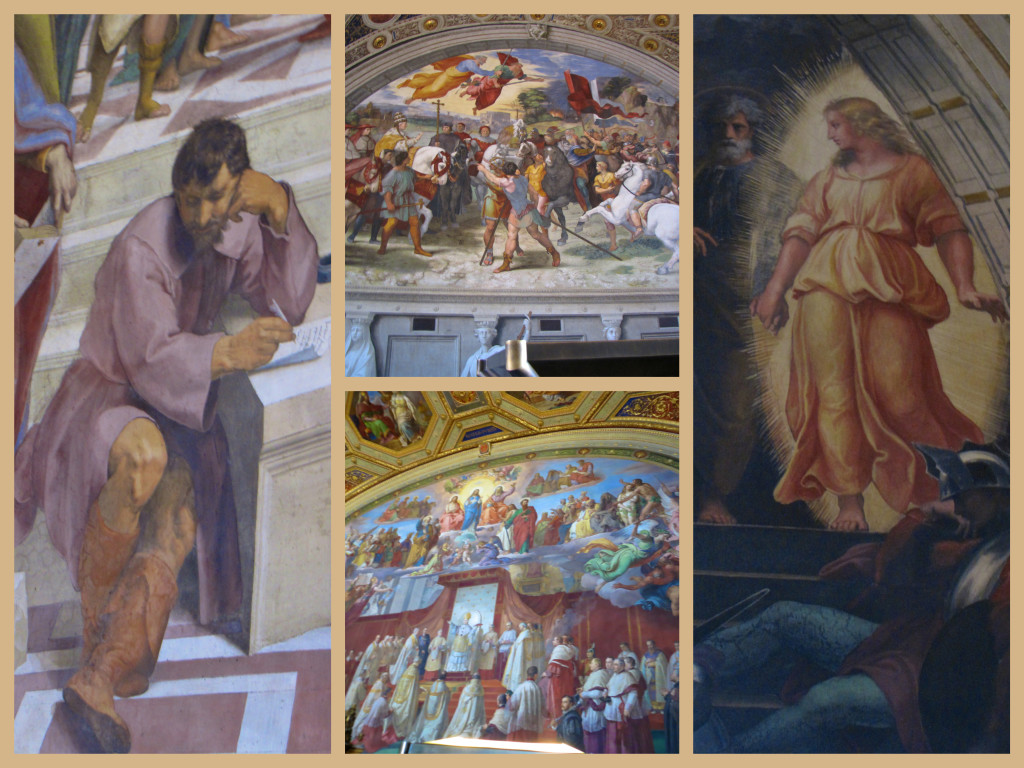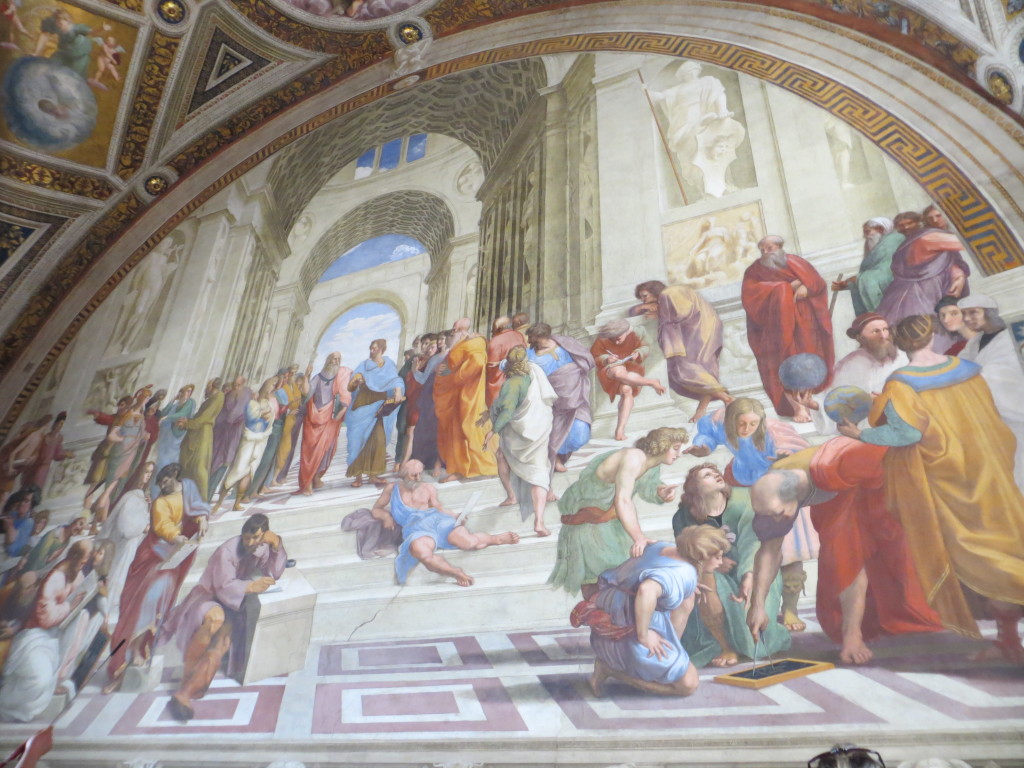 The School of Athens (Scuola di Atene) – one of  Raphael's most famous frescoes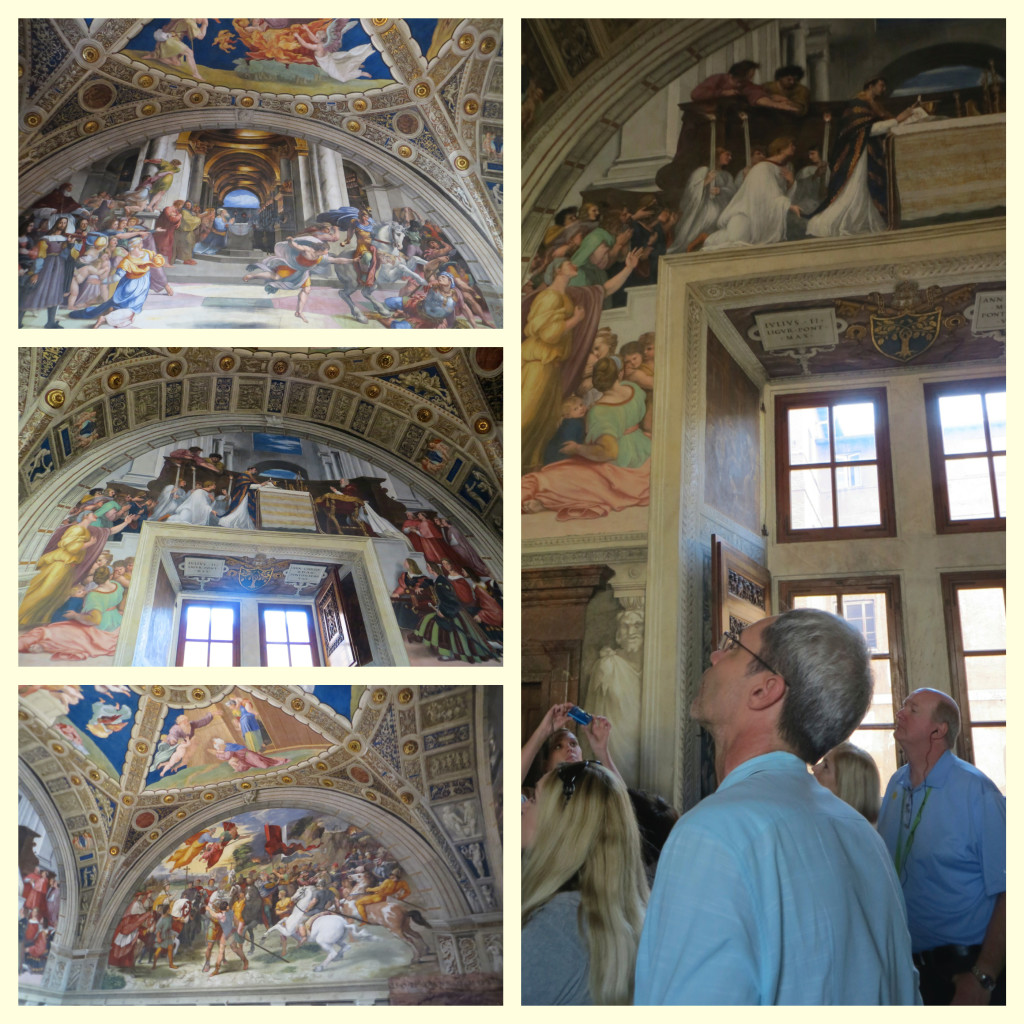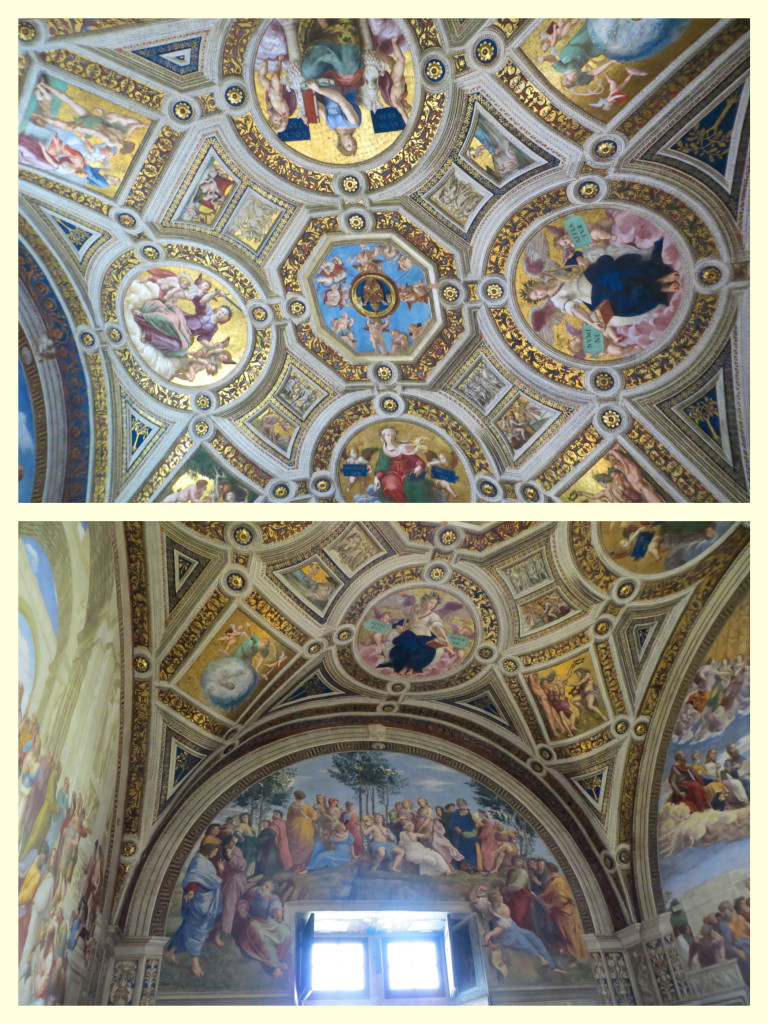 The ceiling in Raphael's Room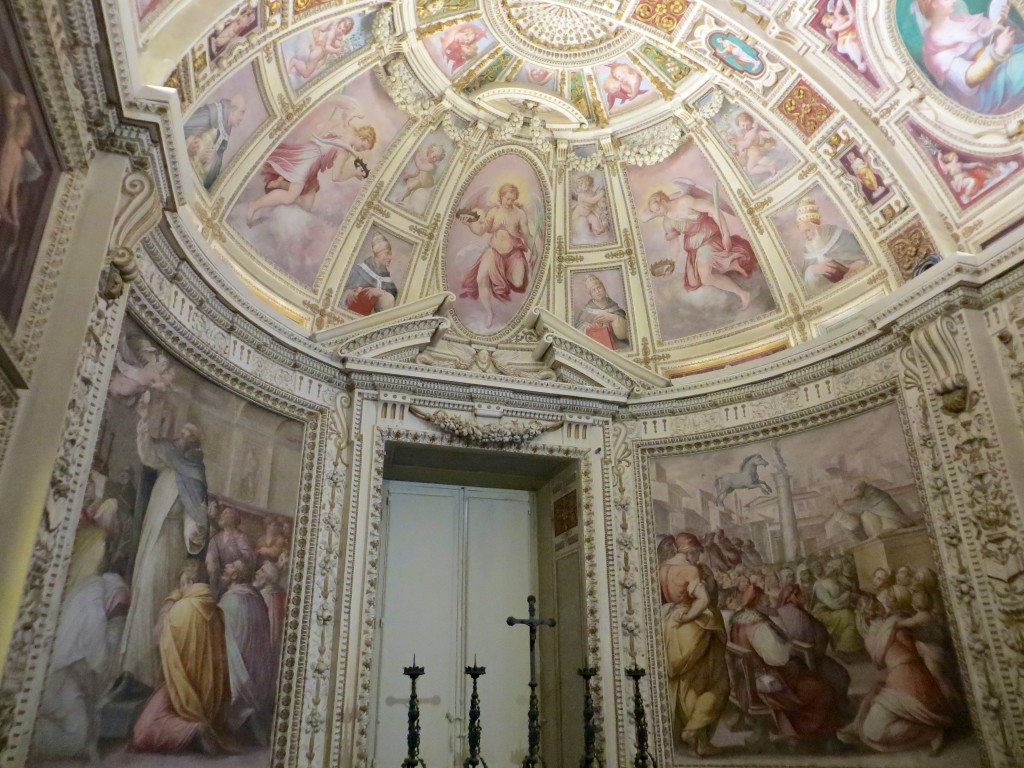 More ornate ceilings – can't remember the rooms' names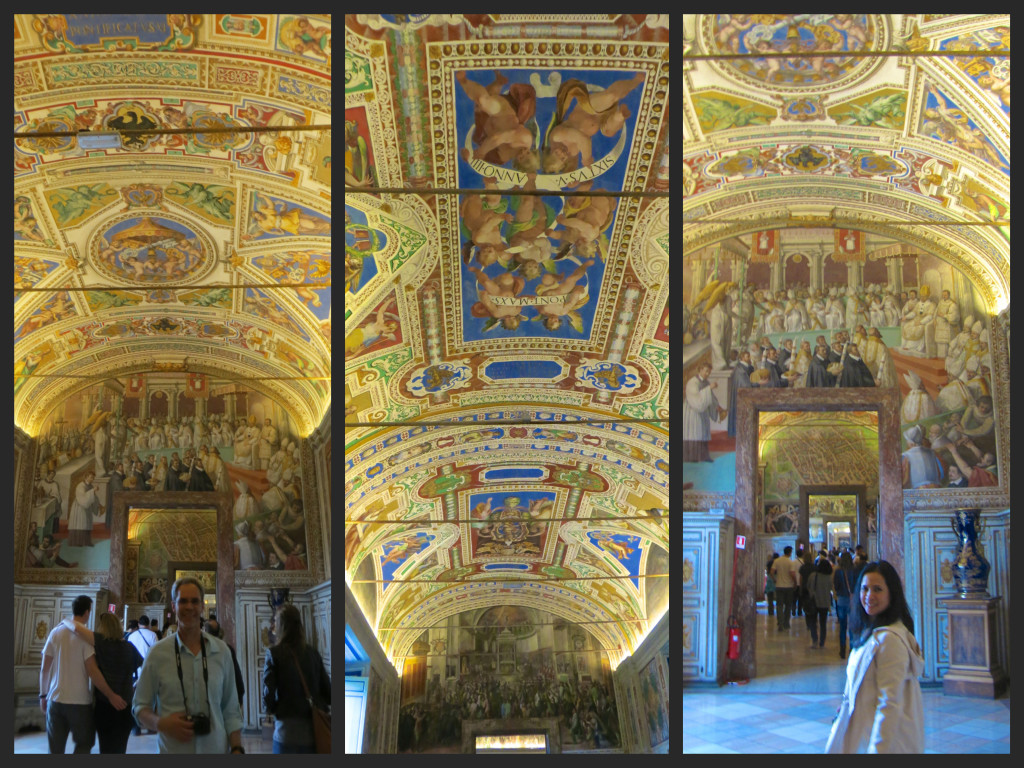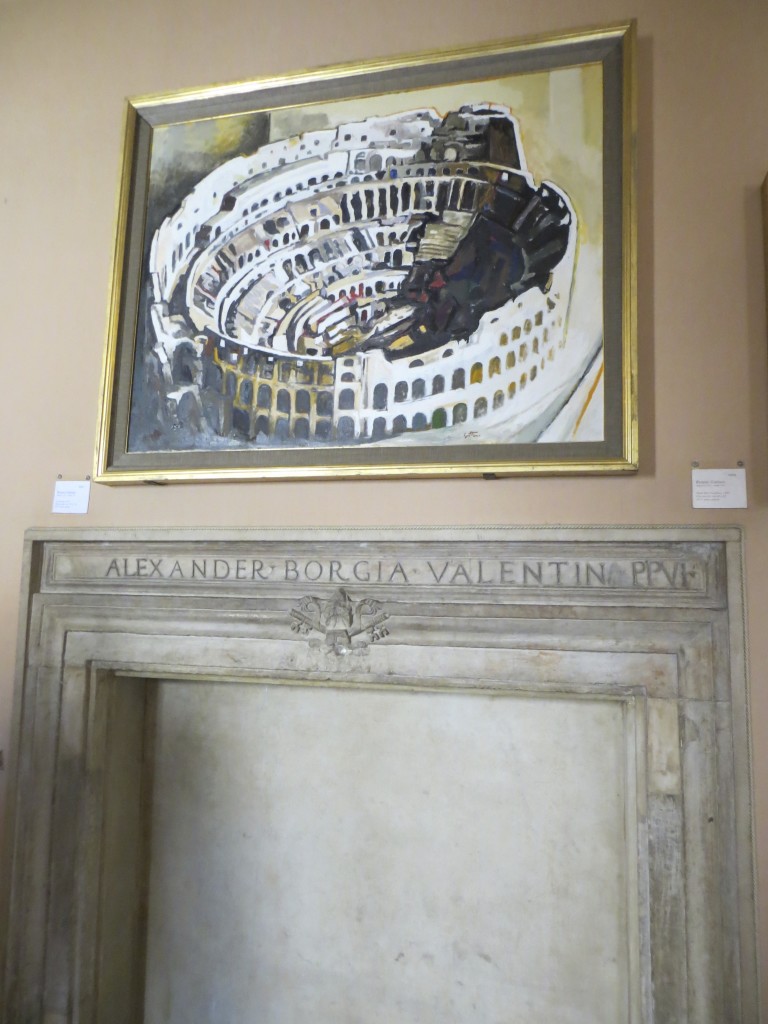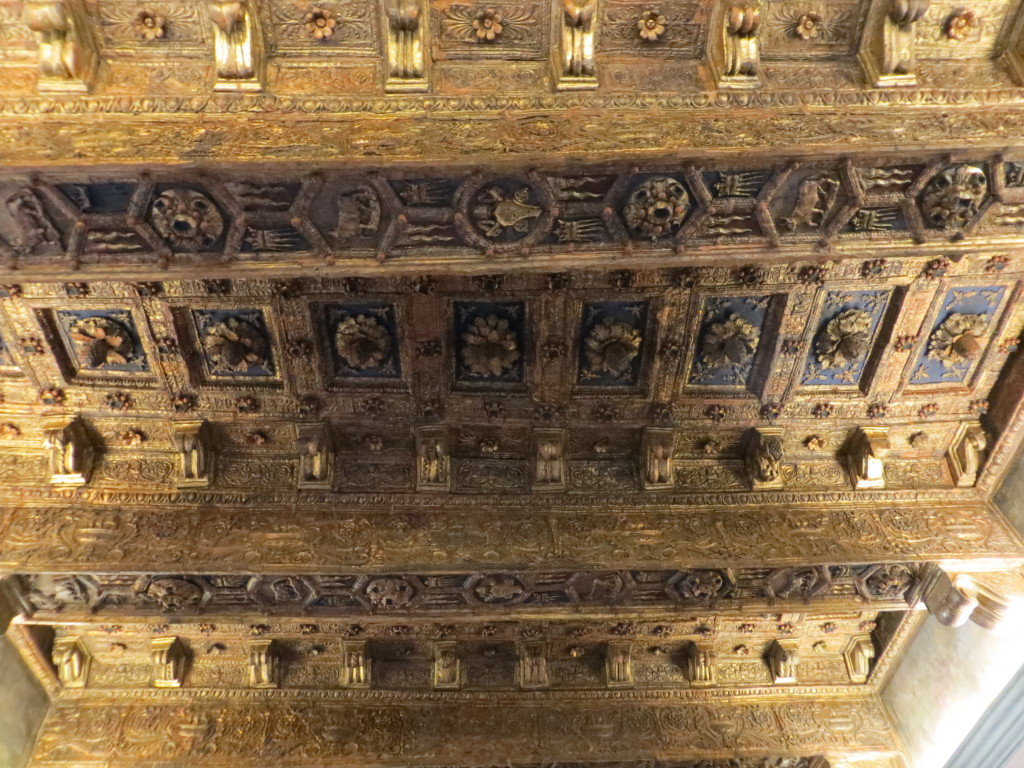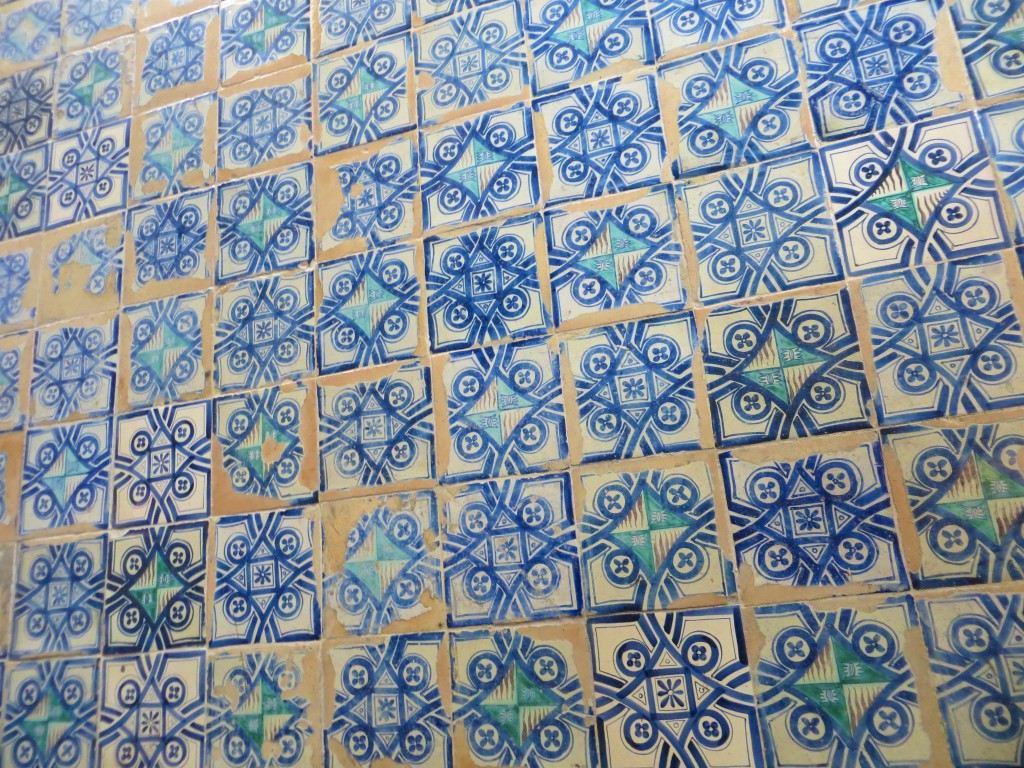 Tiles in the Borgia Apartment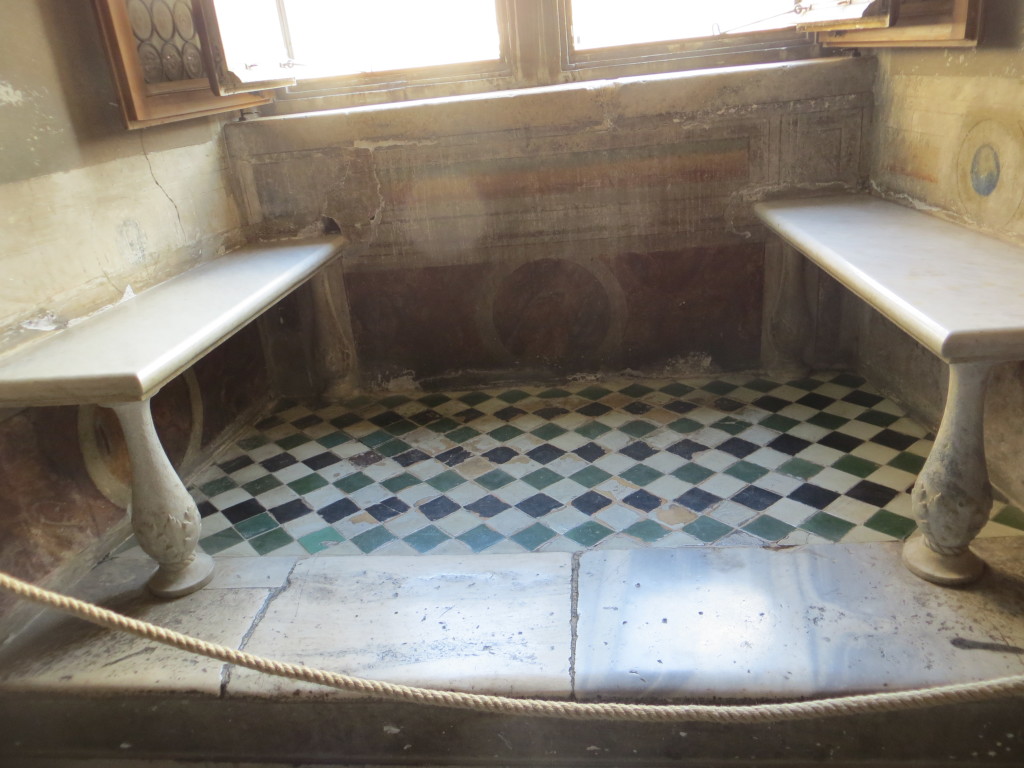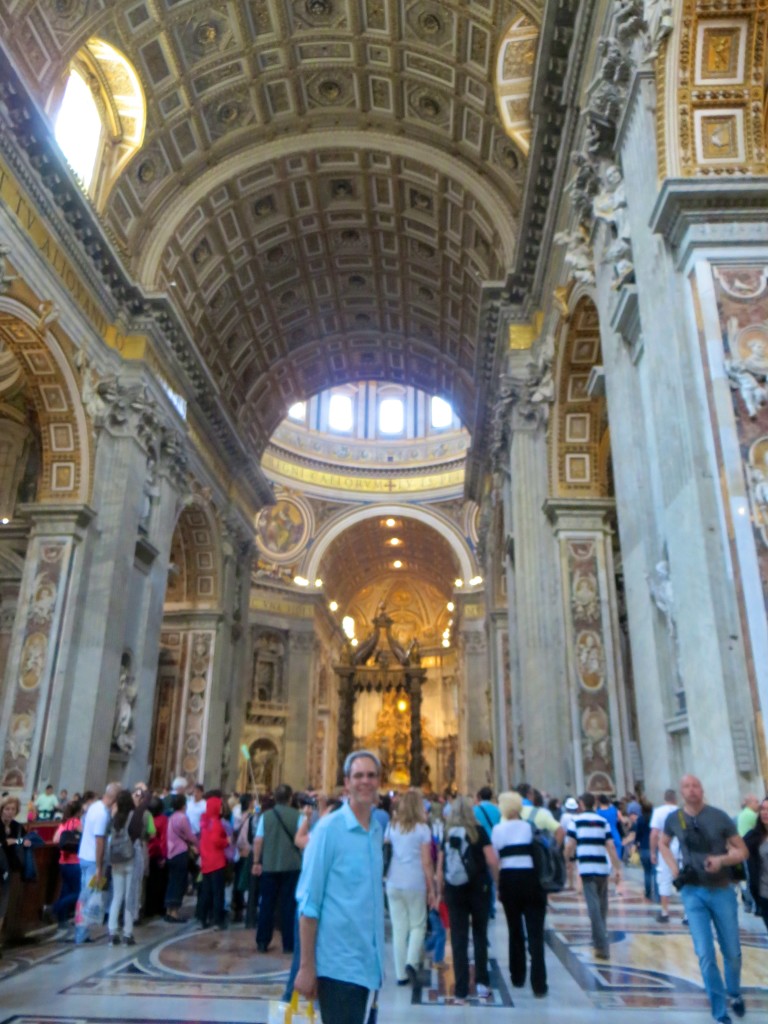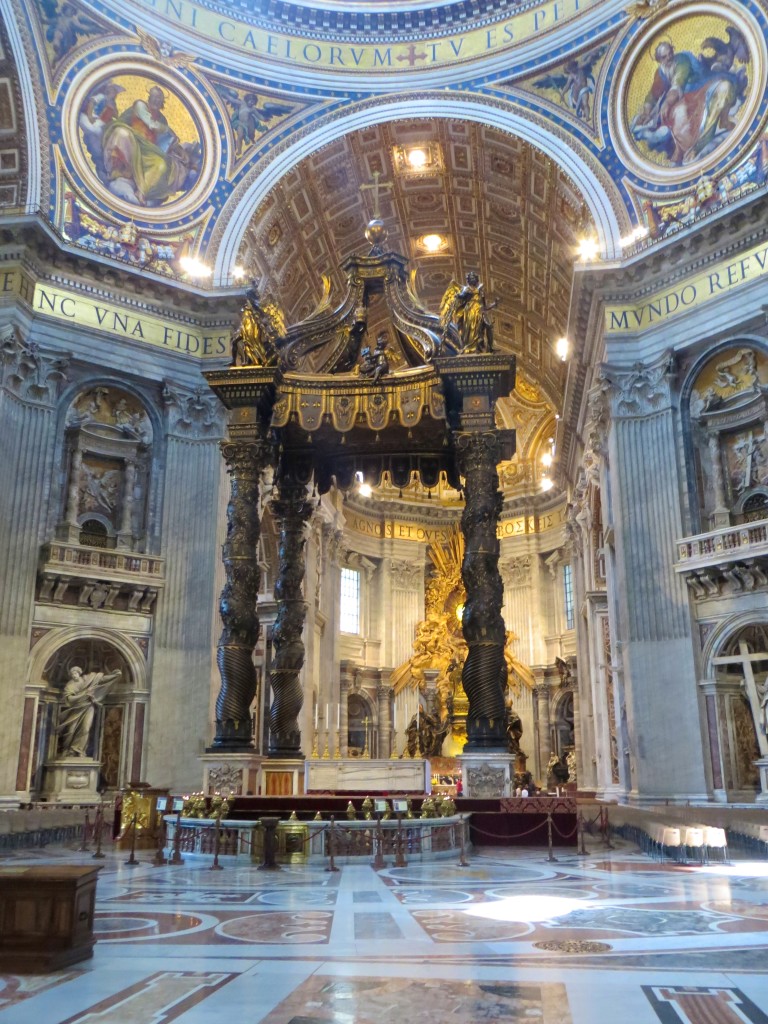 The altar with Bernini's baldacchino in Saint Peter's Basilica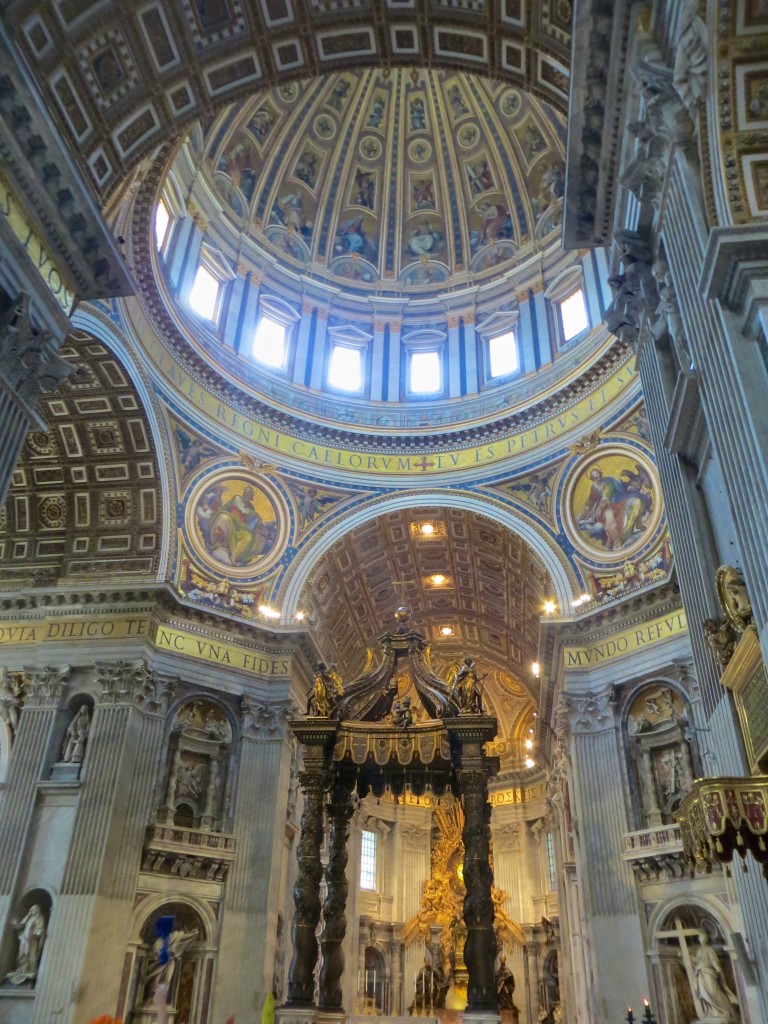 Michelangelo's dome in Saint Peter's Basilica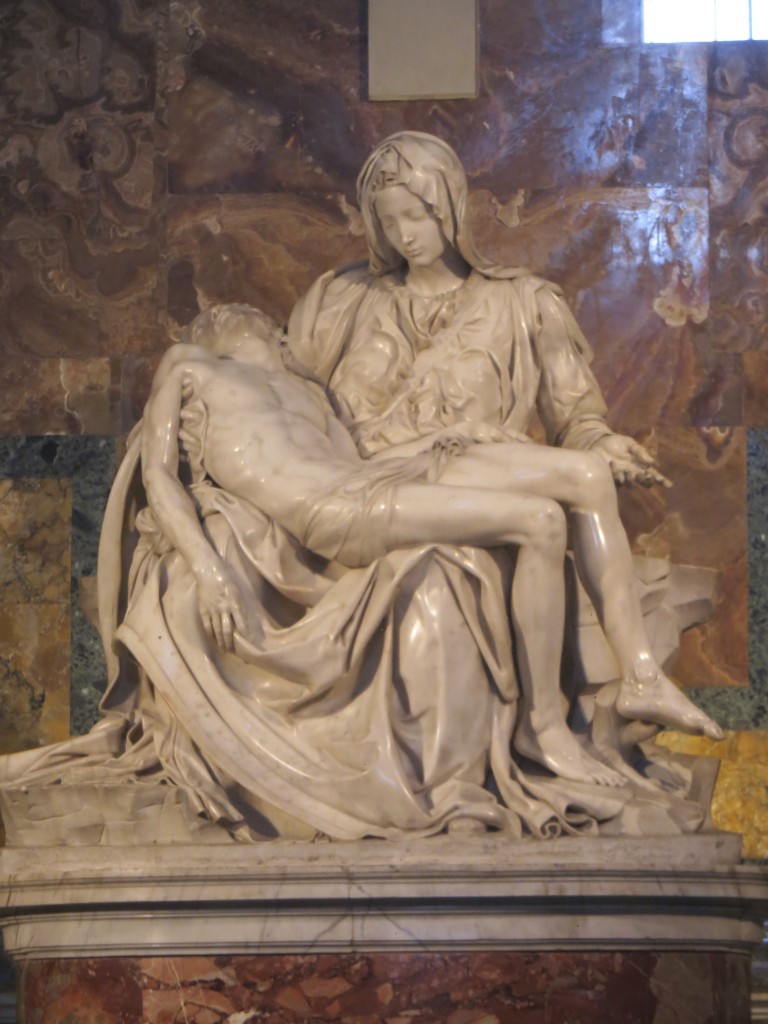 Michelangelo's Pietà in St. Peter's Basilica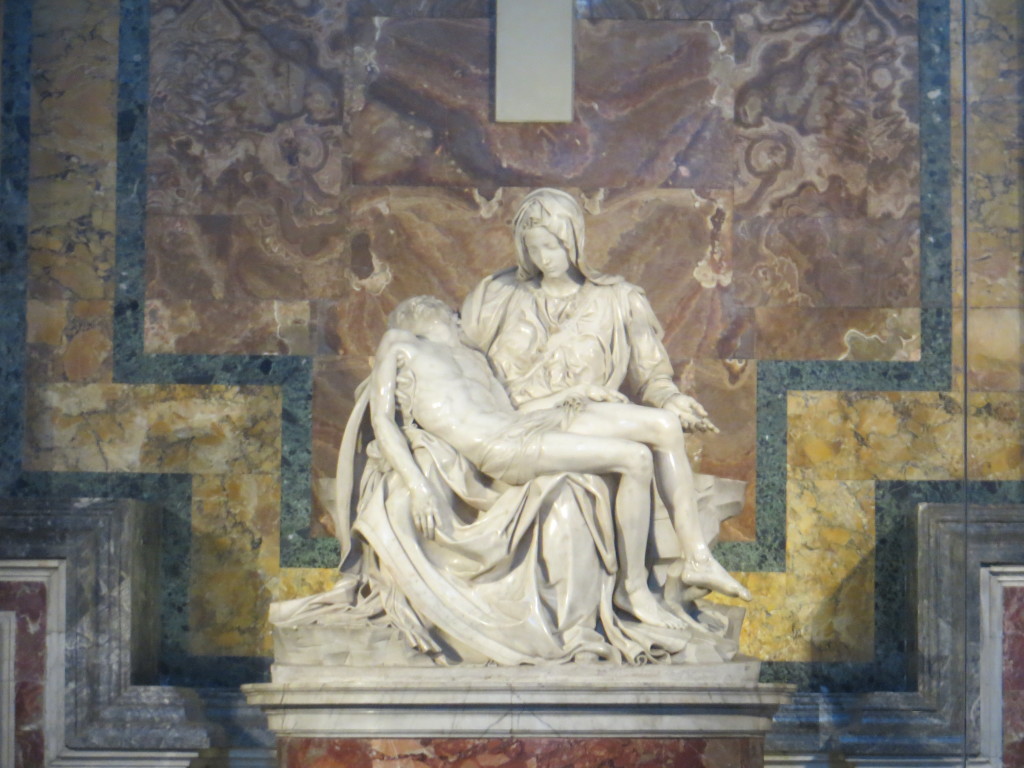 I have been to the Vatican before and although I was impressed and had a great appreciation for the numerous awe-inspiring artworks I've seen, I didn't have a grasp of the "insider details" that made the artworks more interesting.
I highly recommend a guided tour. There was so much to see and take in, our tour guide did a great job of focusing on the highlights and important details of the Vatican Museums. Joe and I had an awesome time and will be back again, someday.
♥ Emms