We started our day early in preparation for our trip to the west side of Kaua'i. We drove to Waimea Canyon aka "the Grand Canyon of the Pacific" and enjoyed the scenic views from the lookout. We attempted to hike one of the trails in the area, but only got halfway. The trail was too muddy and slippery from the rain earlier in the morning.
So, we drove to the Kalalau Lookout and was greeted with the spectacular view of the heart of the Kalalau Valley. It was one awesome view! Go around 0900 or before 1030 to get a clear view and a chance of less clouds covering the valley.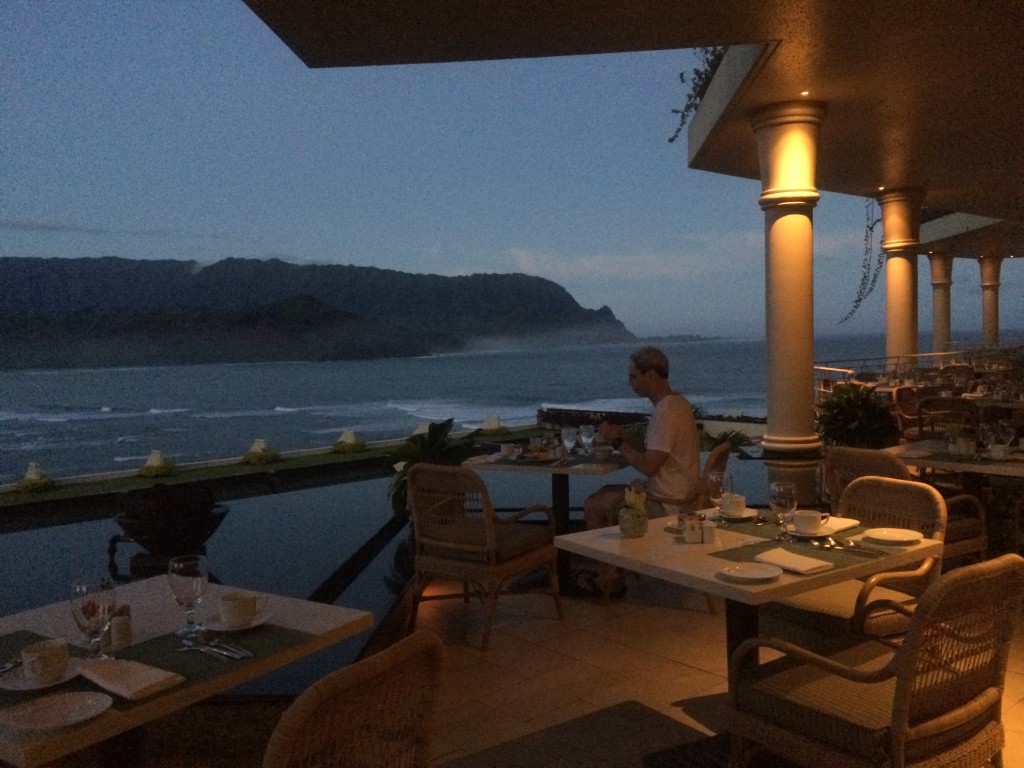 One of Joe's favorite things to do in Kaua'i – breakfast at St. Regis with a view of Hanalei Bay.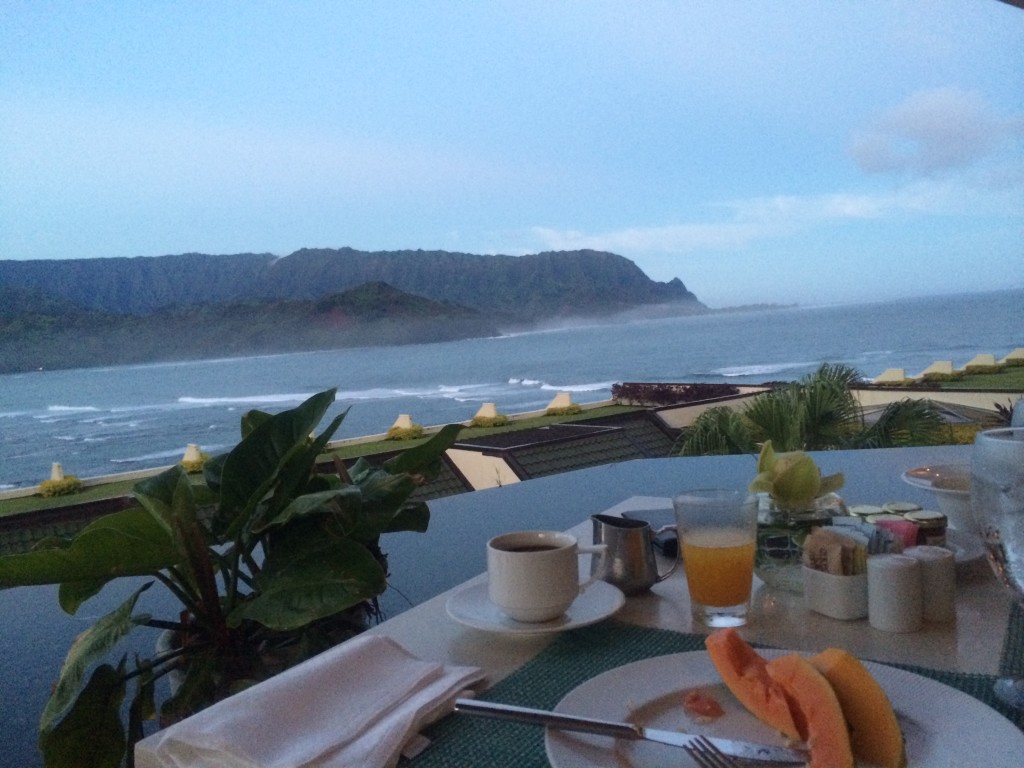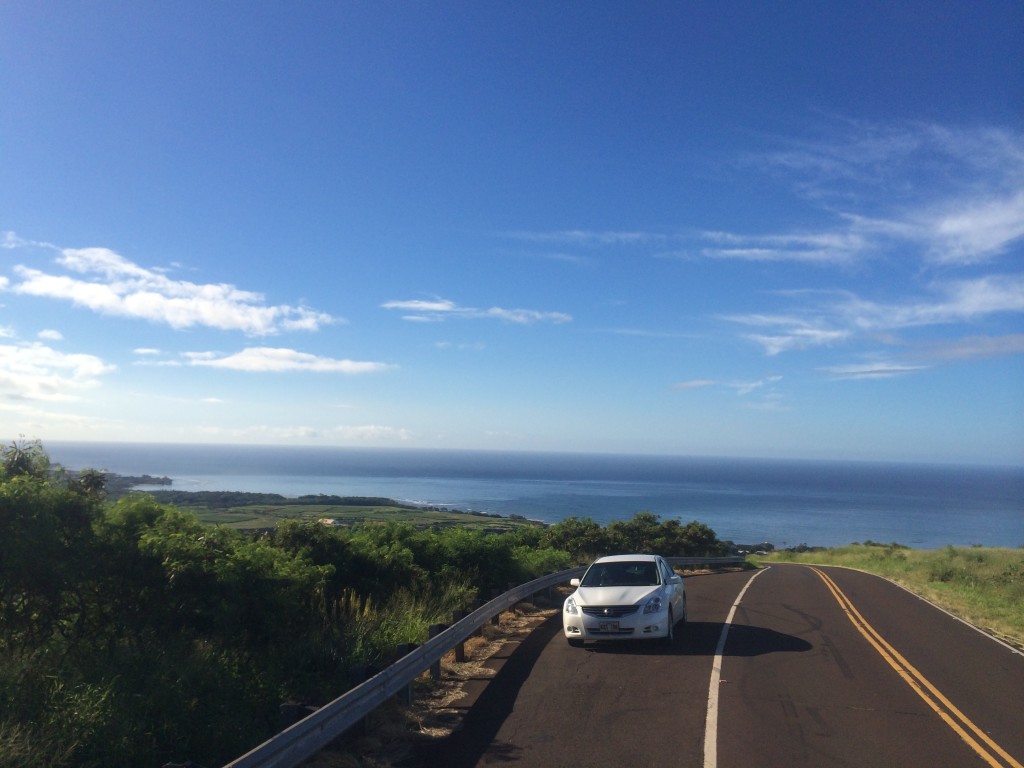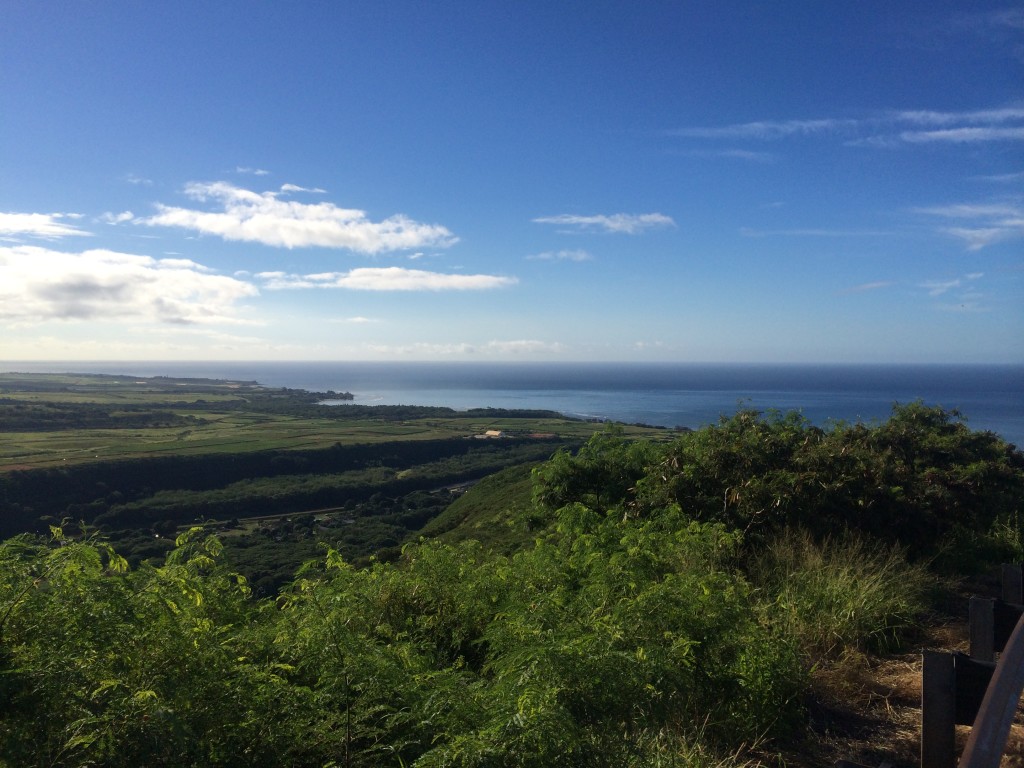 The scenic views on our way to Waimea Canyon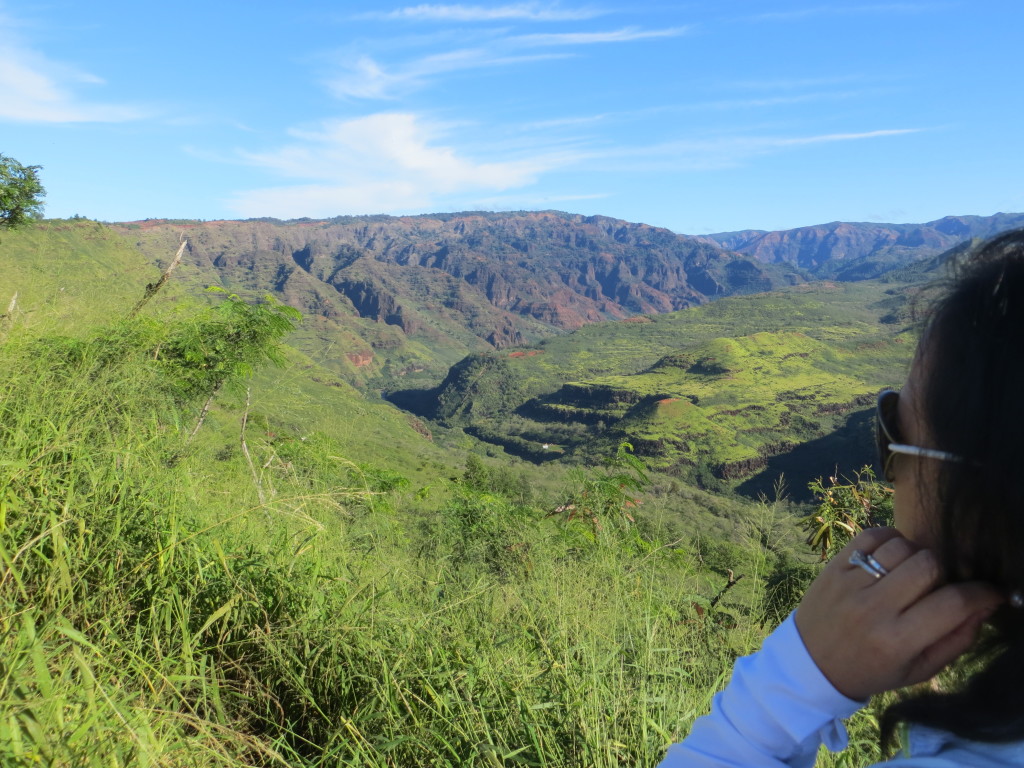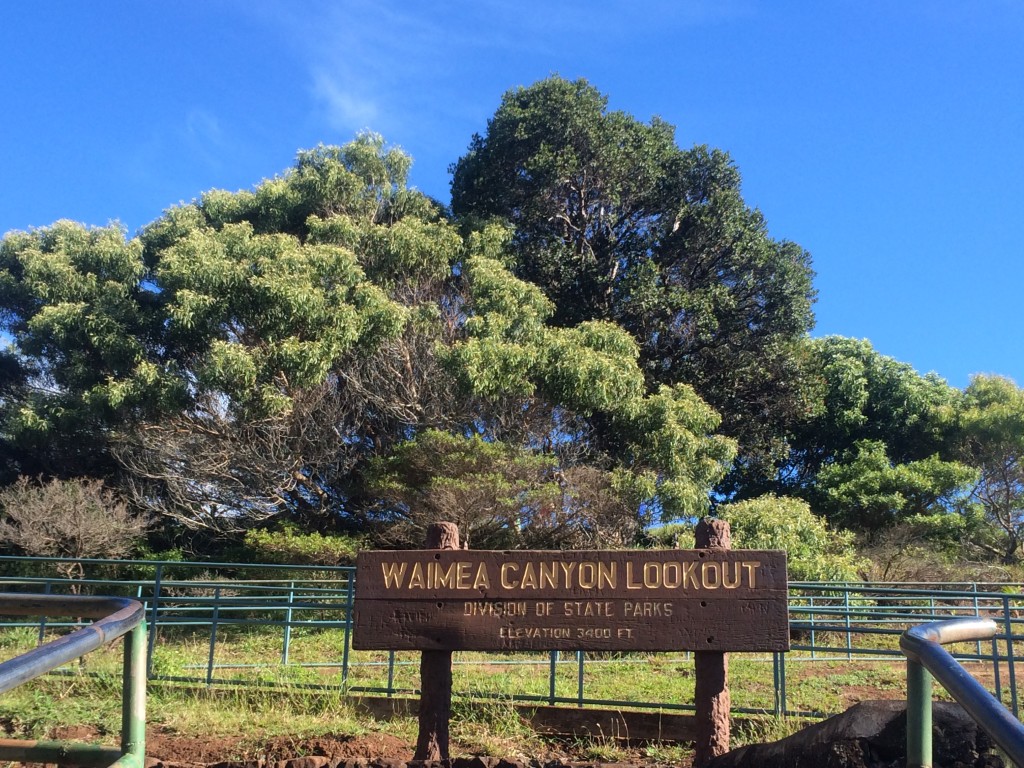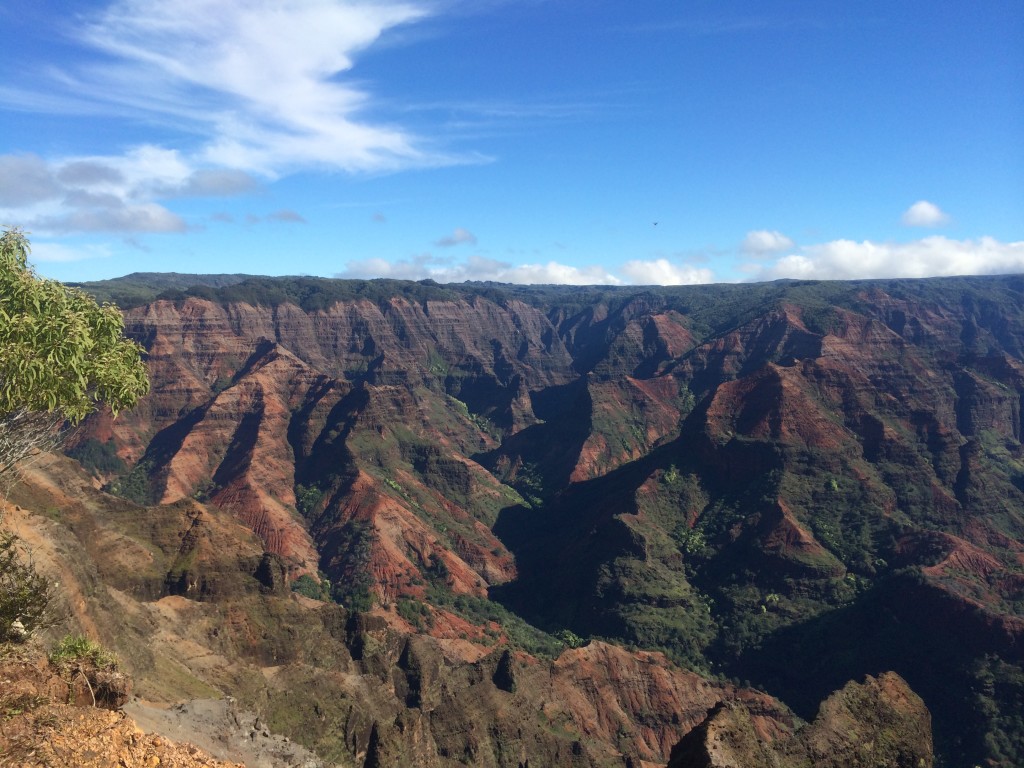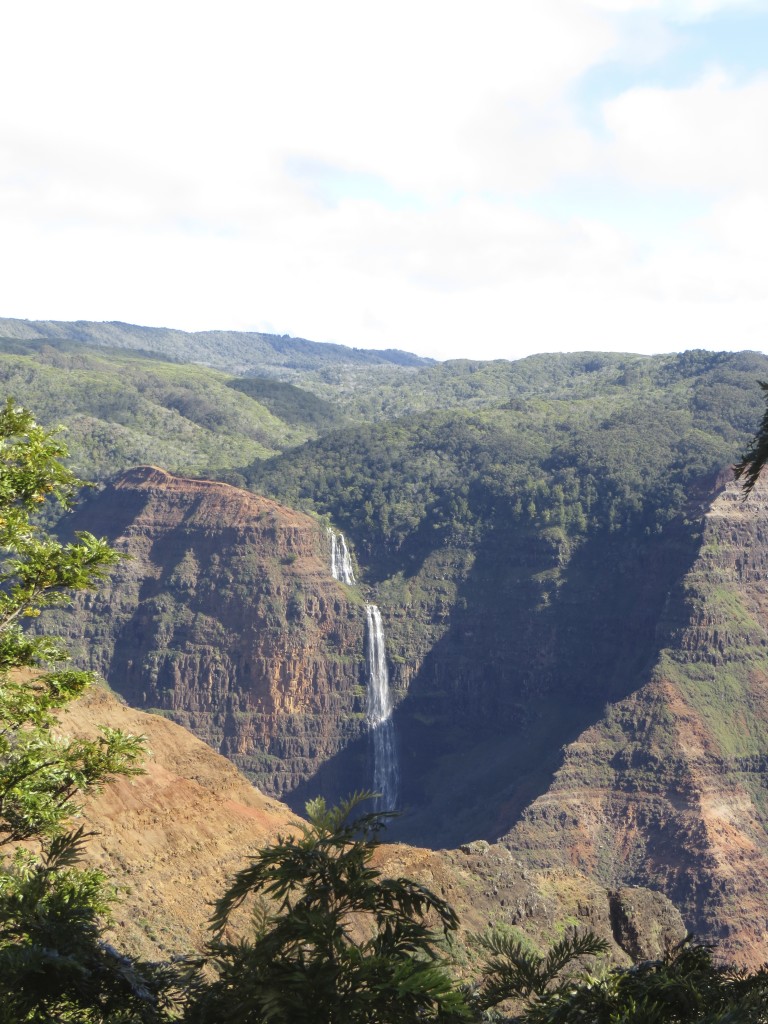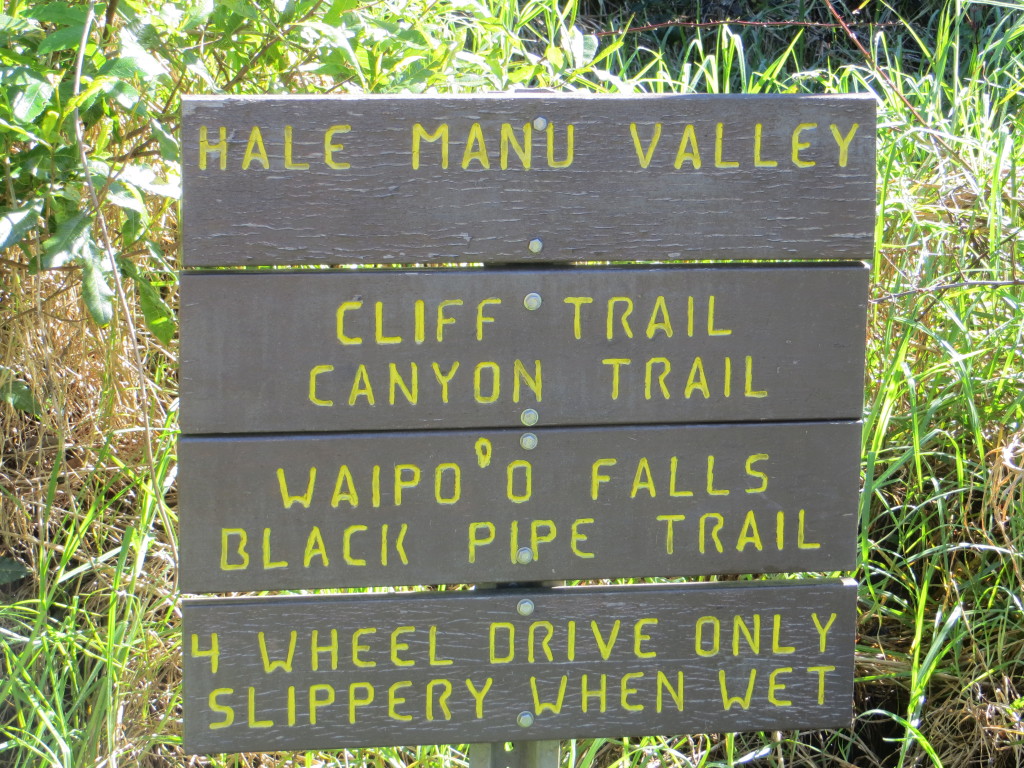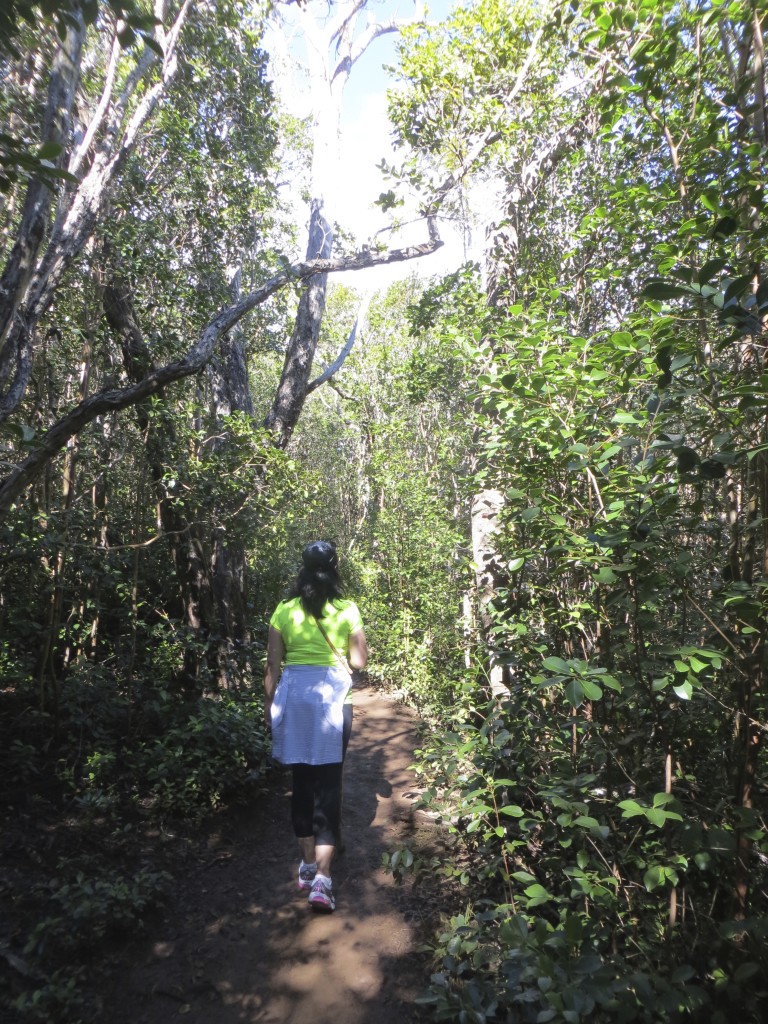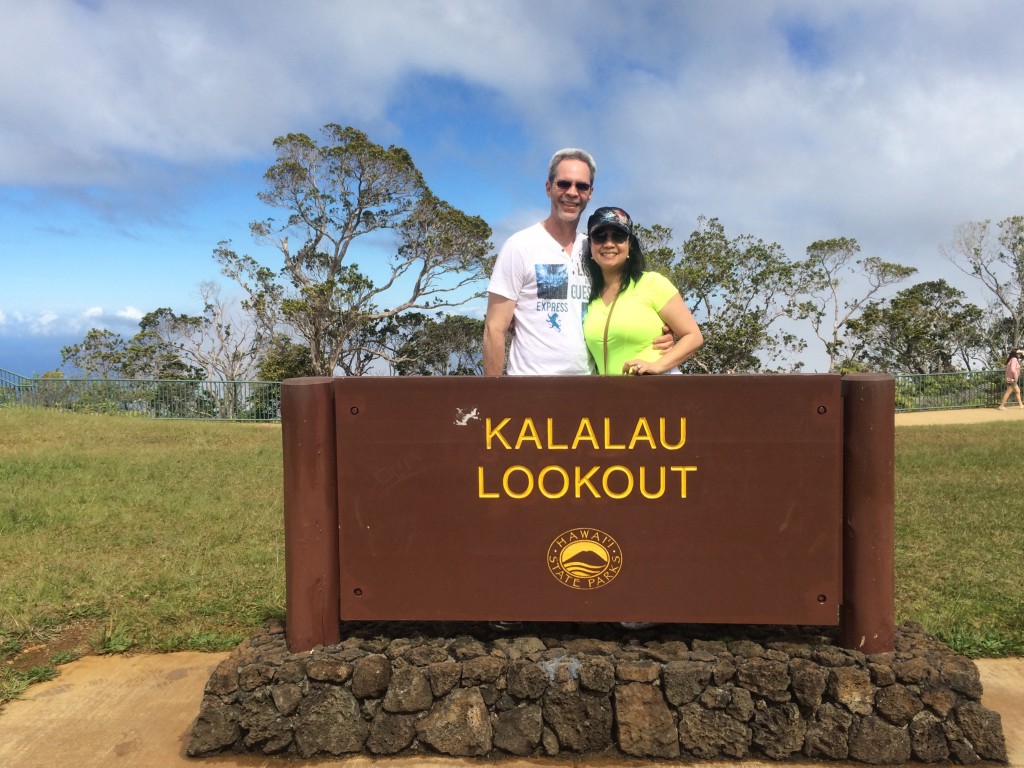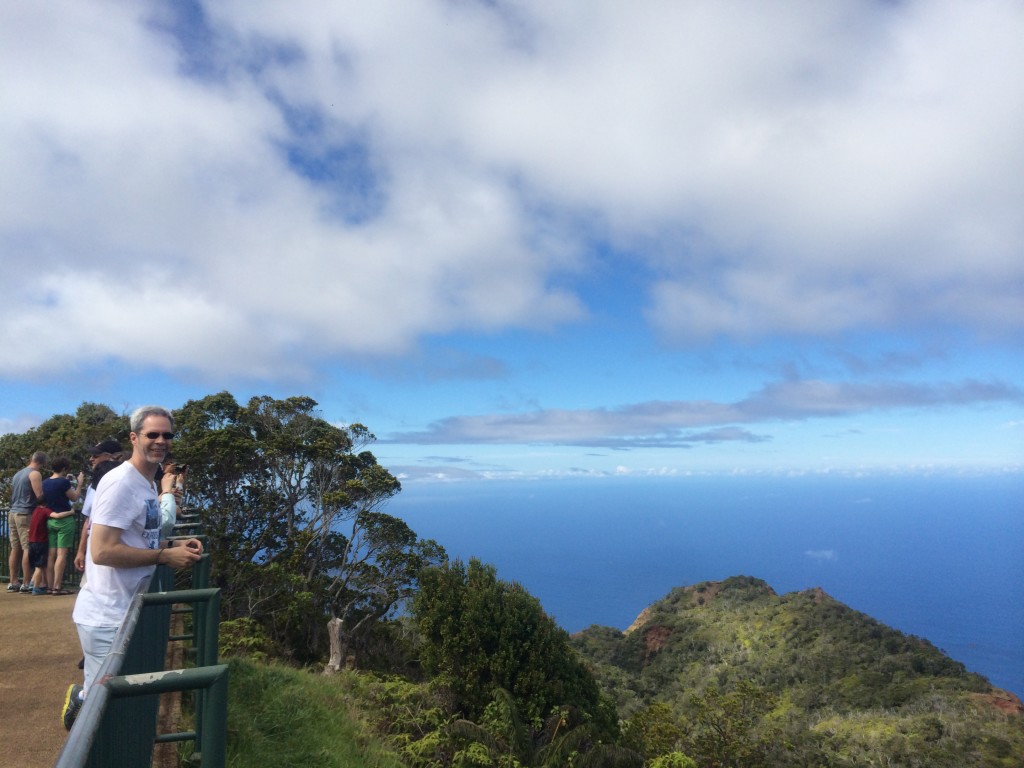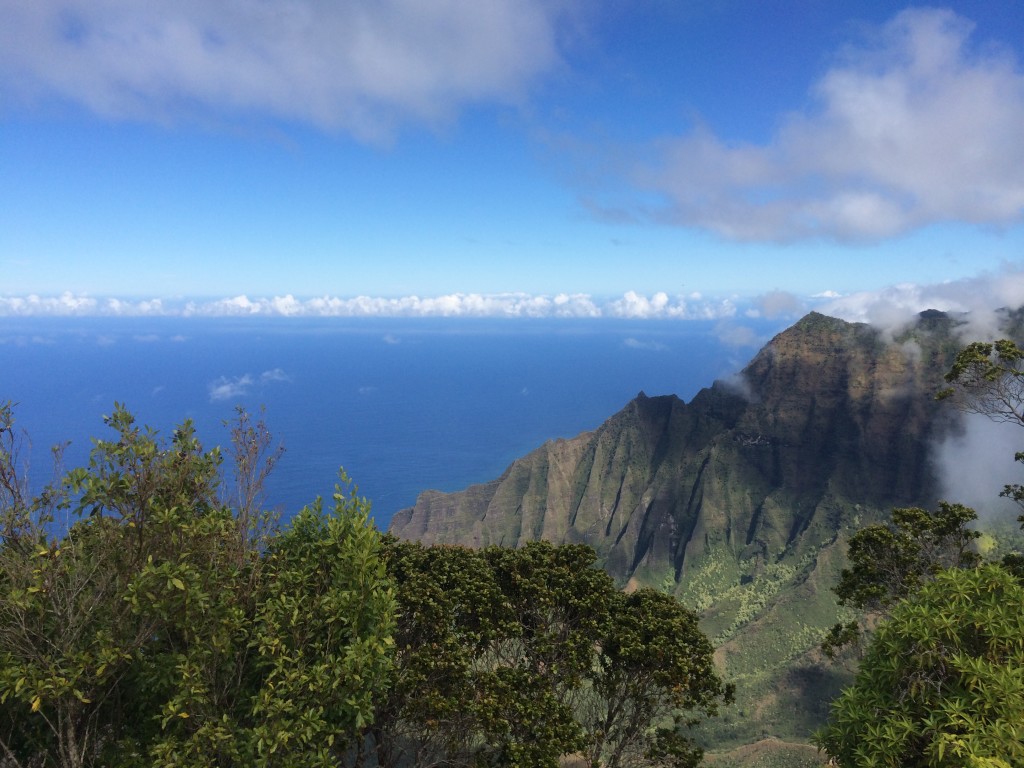 It was amazing to look down into the valley – a sheer drop, then the sea, and the clouds forming then rising up the hillside.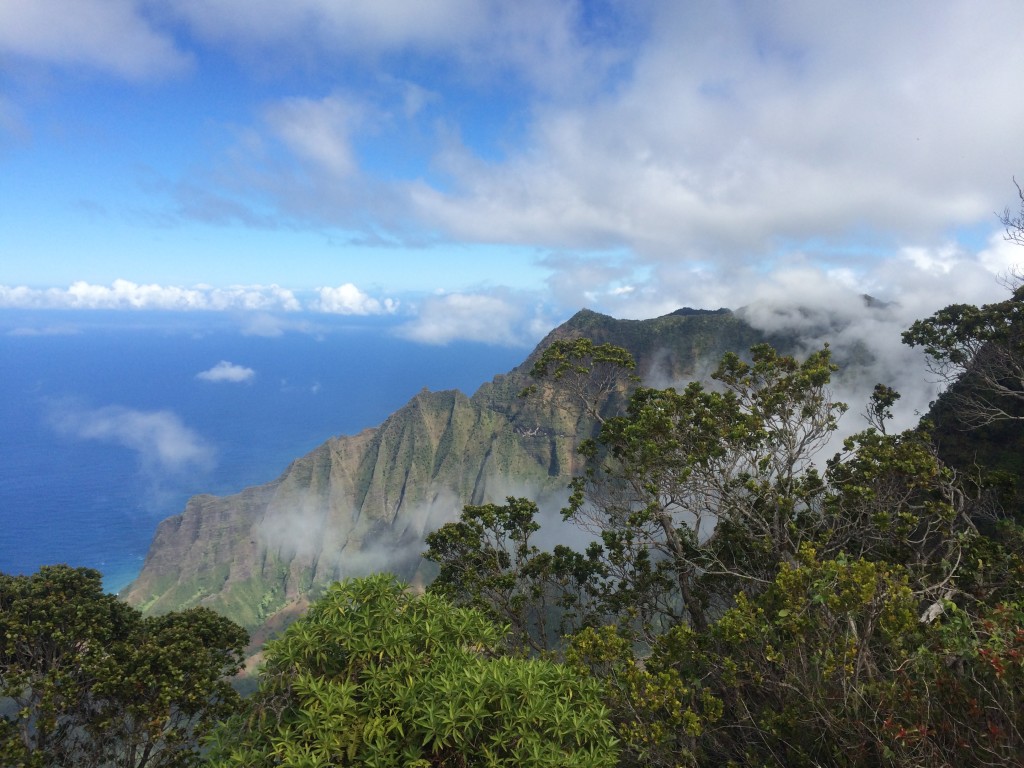 Within a matter of minutes, the clouds started to cover the hills like a huge curtain.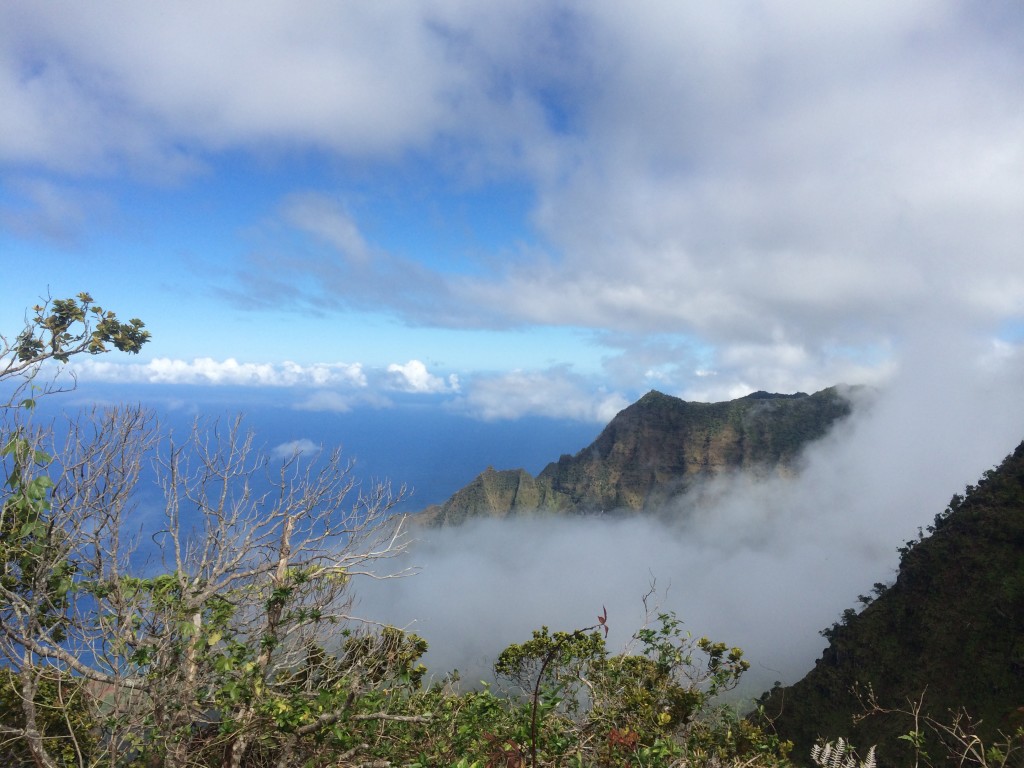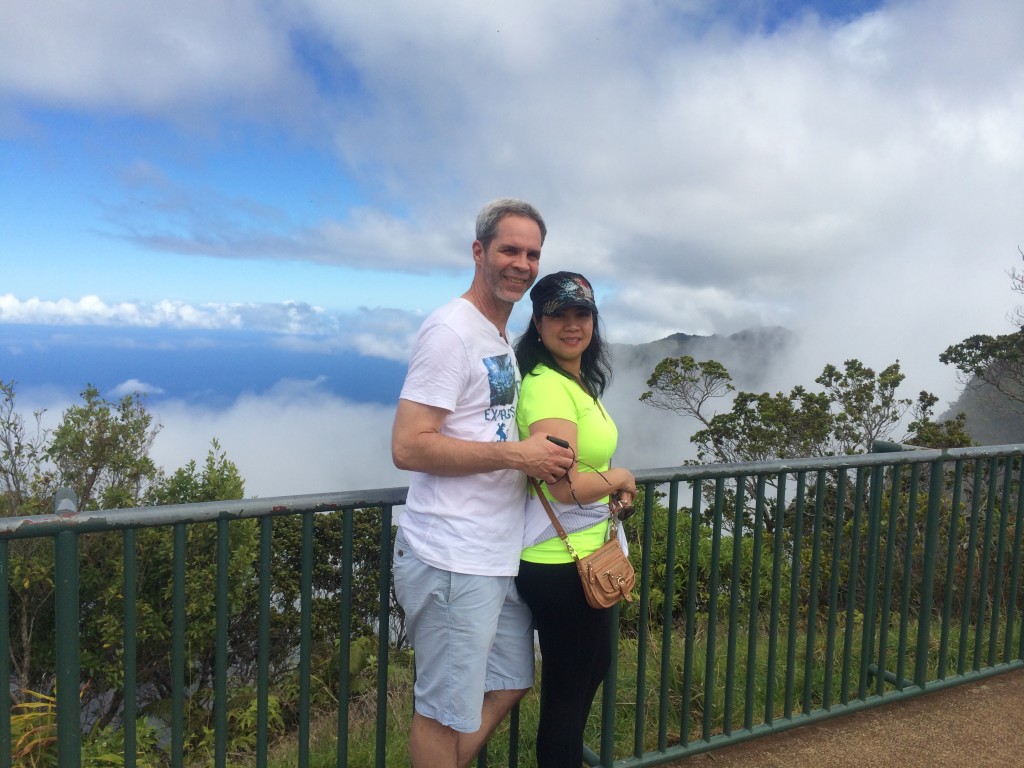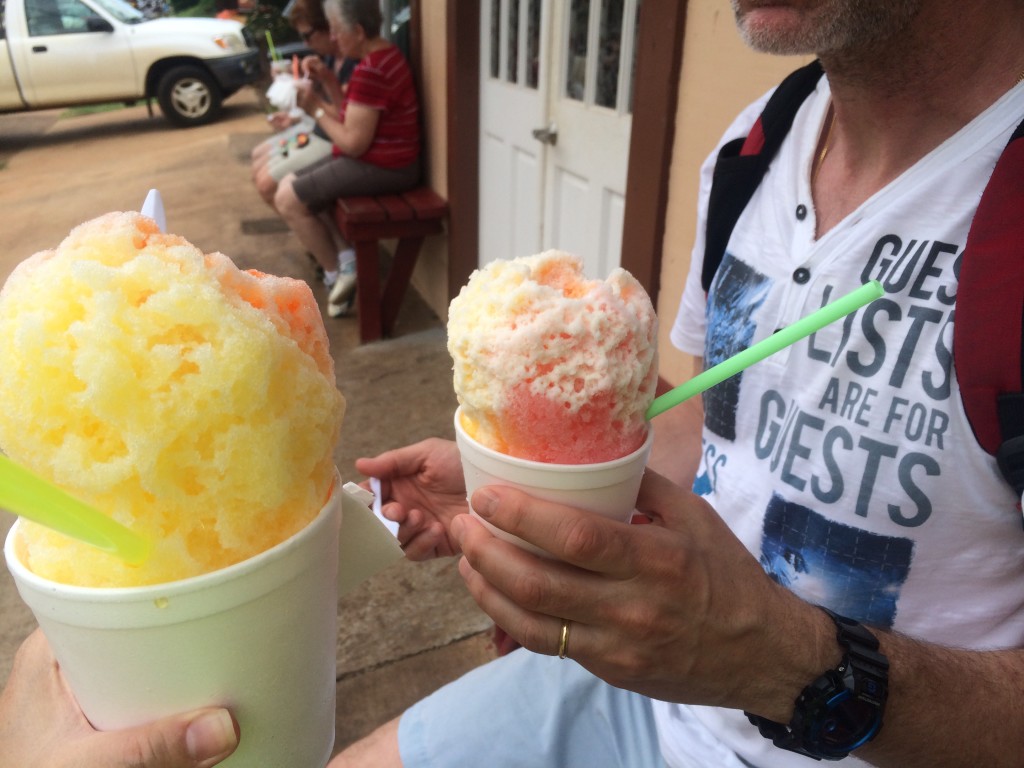 We saw two spectacular views in one day! To celebrate, we stopped for shave ice on our way back to Princeville 🙂
Have a spectacular day!
♥ Emms