Today, we were craving some healthy vegan food and was looking forward to eat at Mead's – my fave vegan restaurant in Orange, CA. It's a beautiful hot day outside and the perfect day to wear my blue sleeveless dress.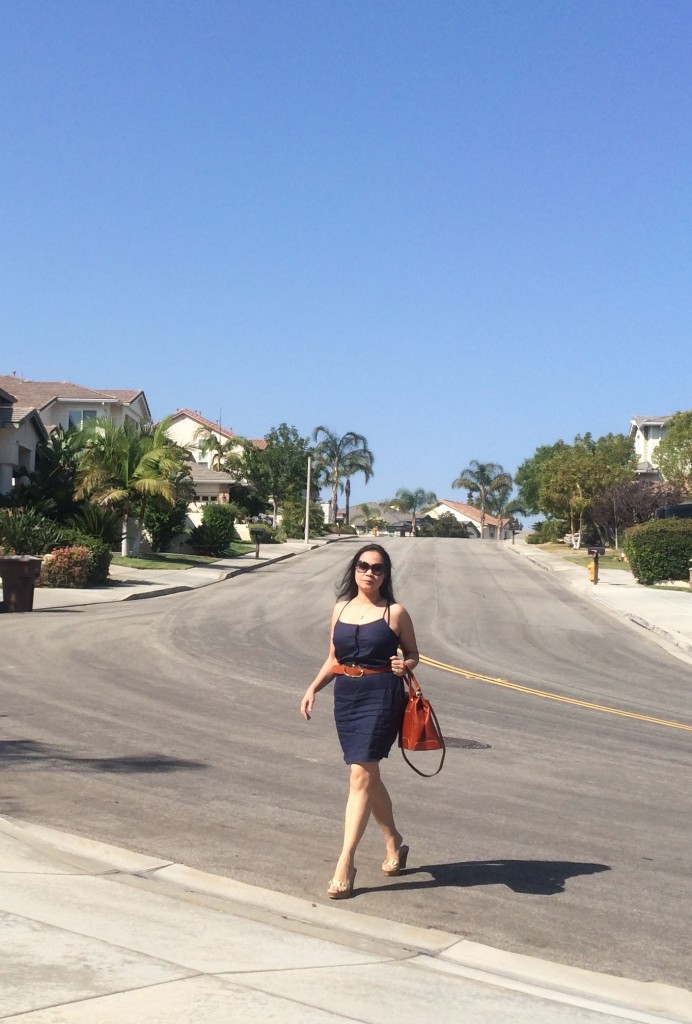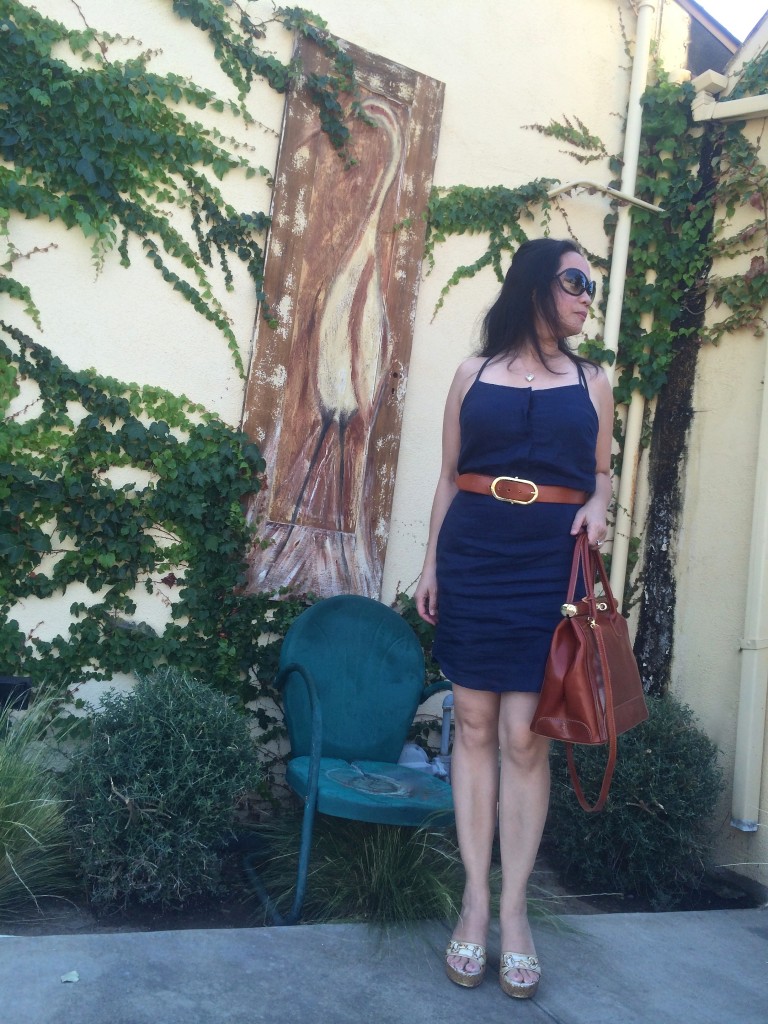 We arrived around 4:00 PM at Mead's and was disappointed to learn that they are only open til 3:00 PM on weekends. Bummer! Oh well, here's a few shots that hubby took of me and this artsy restaurant.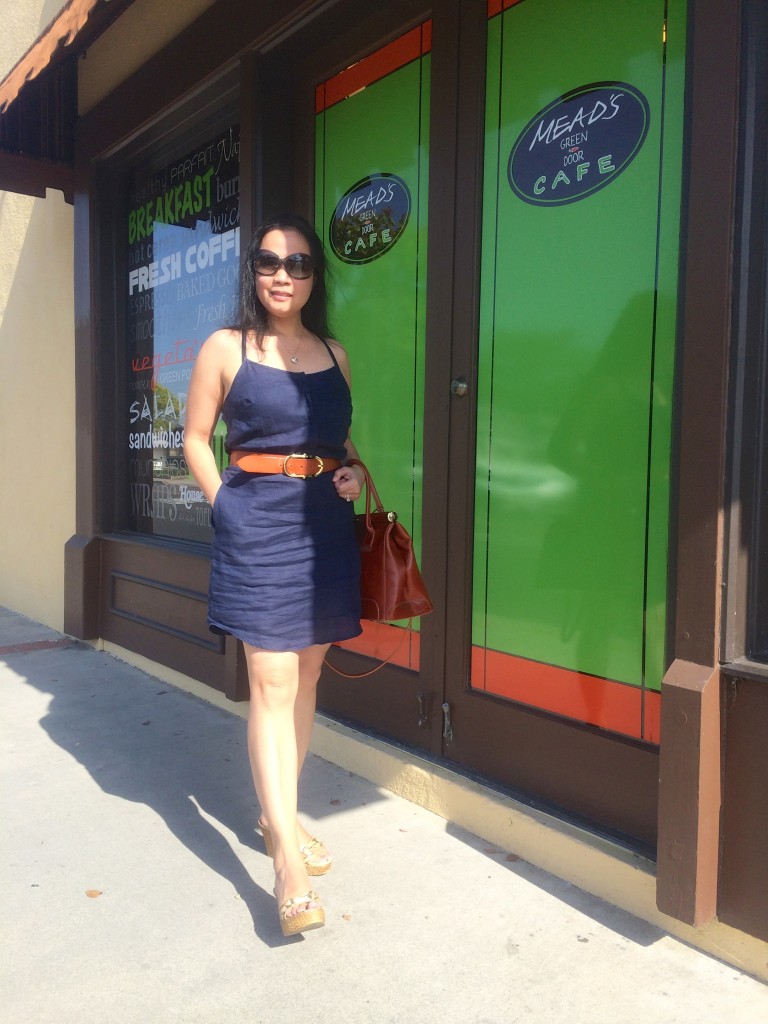 Corner Bakery Cafe here we come! So glad we live close to this cafe.
I ordered a Trio Salad with tomato soup.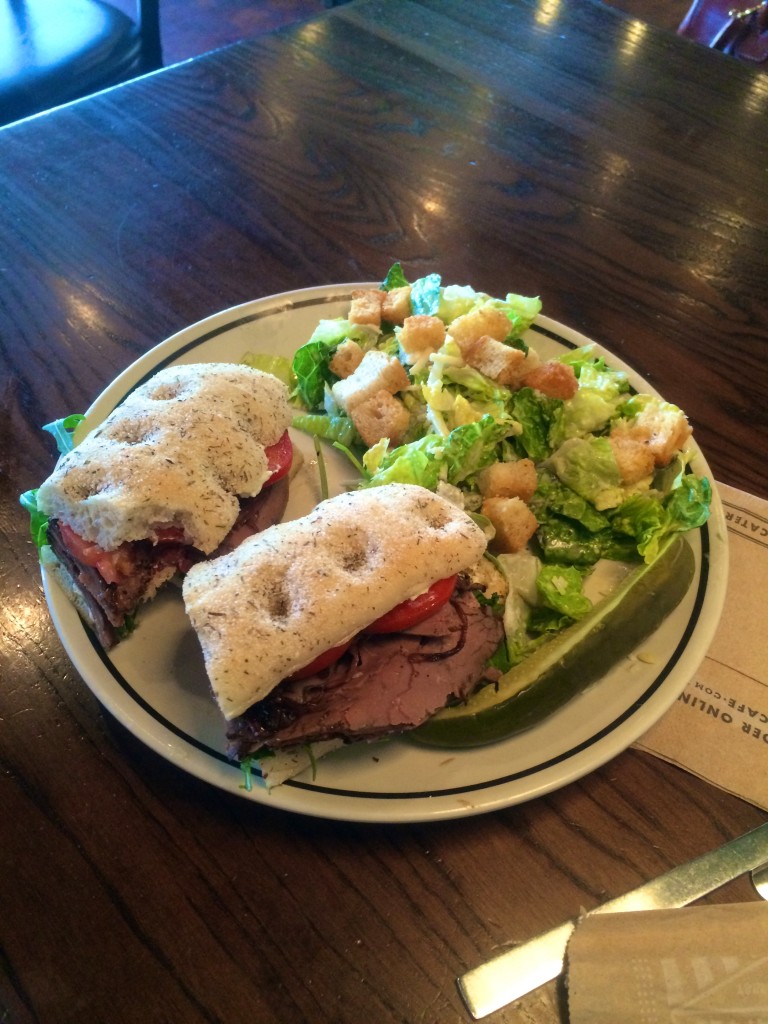 Roast Beef sandwich and Caesar salad for Joe.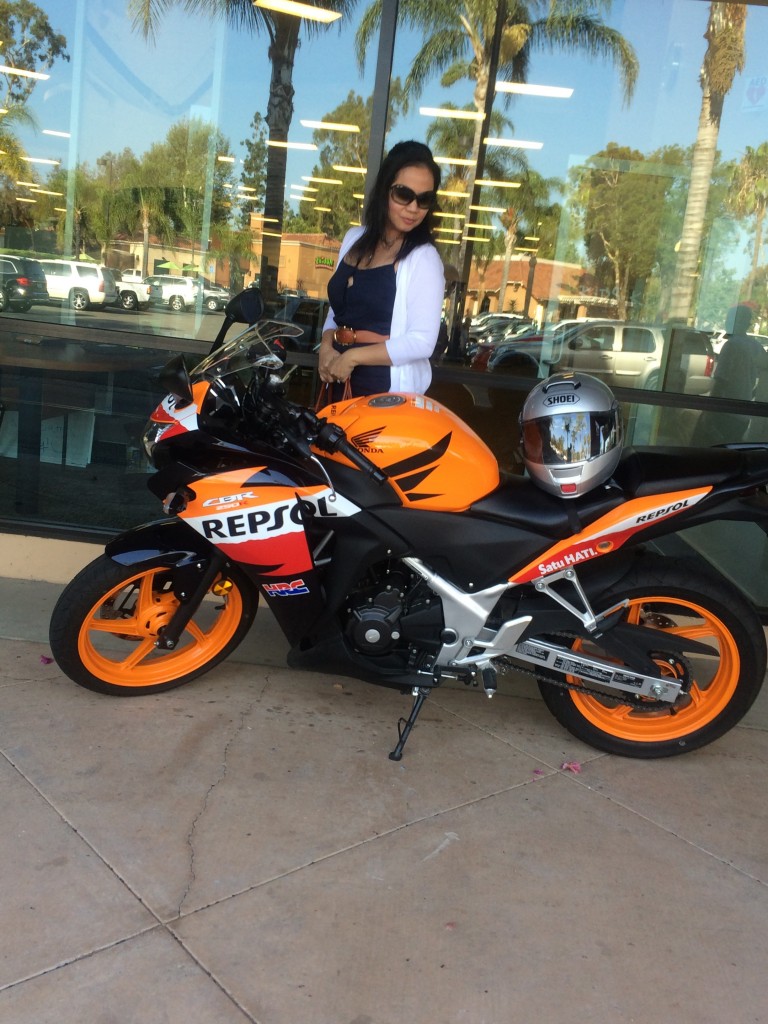 After our late lunch, I saw this colorful bike parked in front of a fitness center. I had to stop, take a few shots, and admire it!
Have a great weekend!
♥ Emms
I wore Cynthia Rowley dress via TJMaxx, Tom Ford sunglasses, and Ann Taylor cardigan.