Here's a few pics of my church outfit today.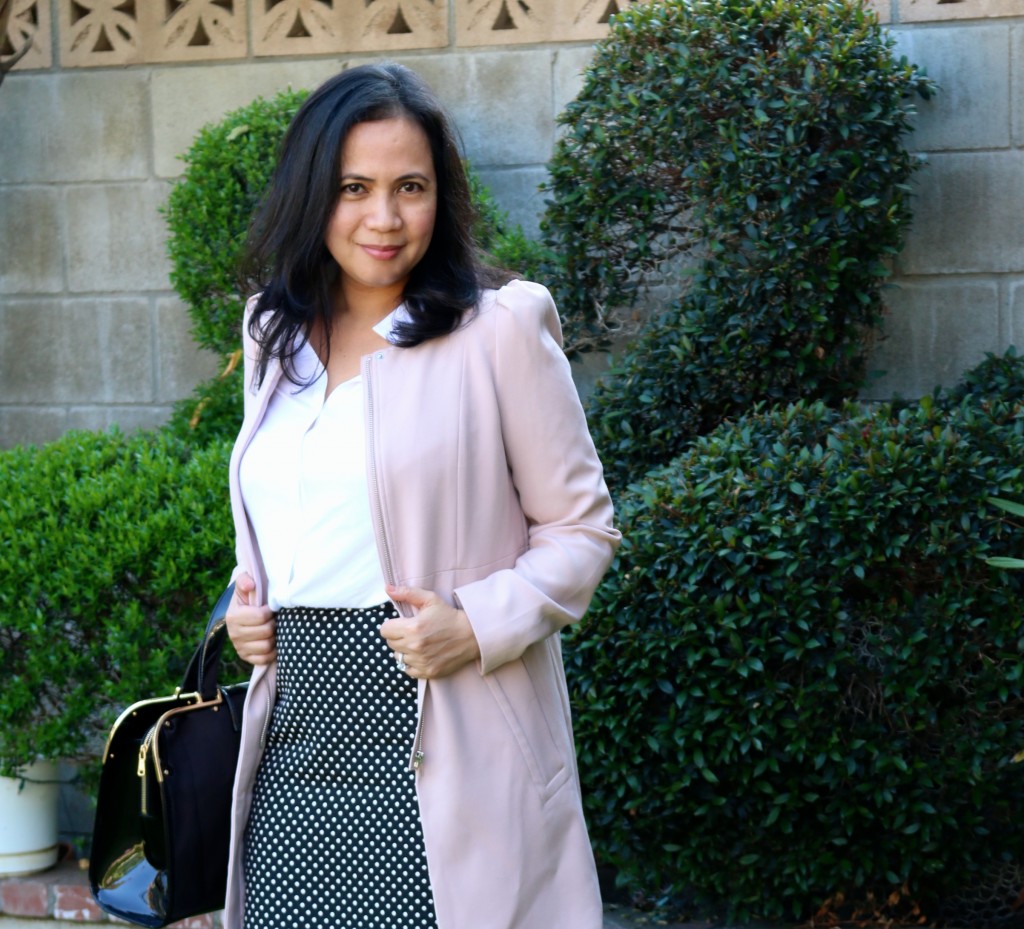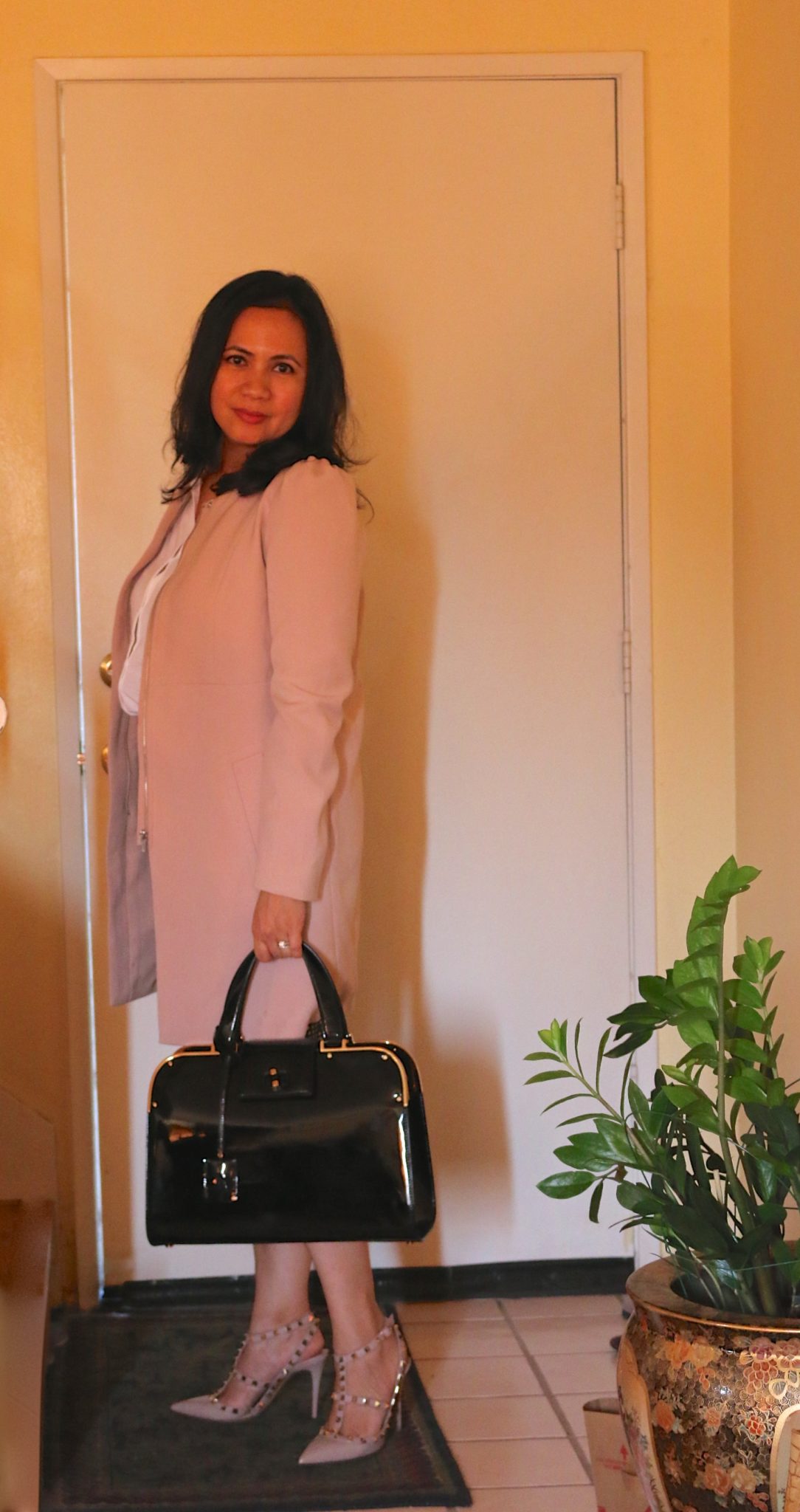 At my parents' house, so glad to see and spend time with my parents and all of my siblings after church.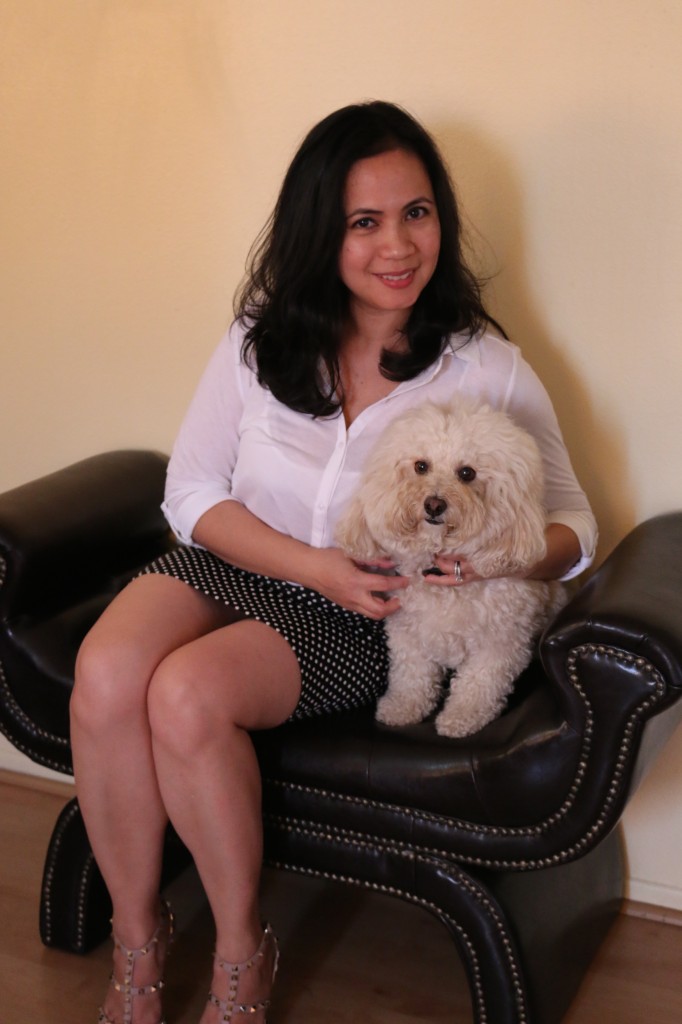 And of course, play with this handsome fluff ball! Happy Saturday and Happy Sabbath to me and the fam!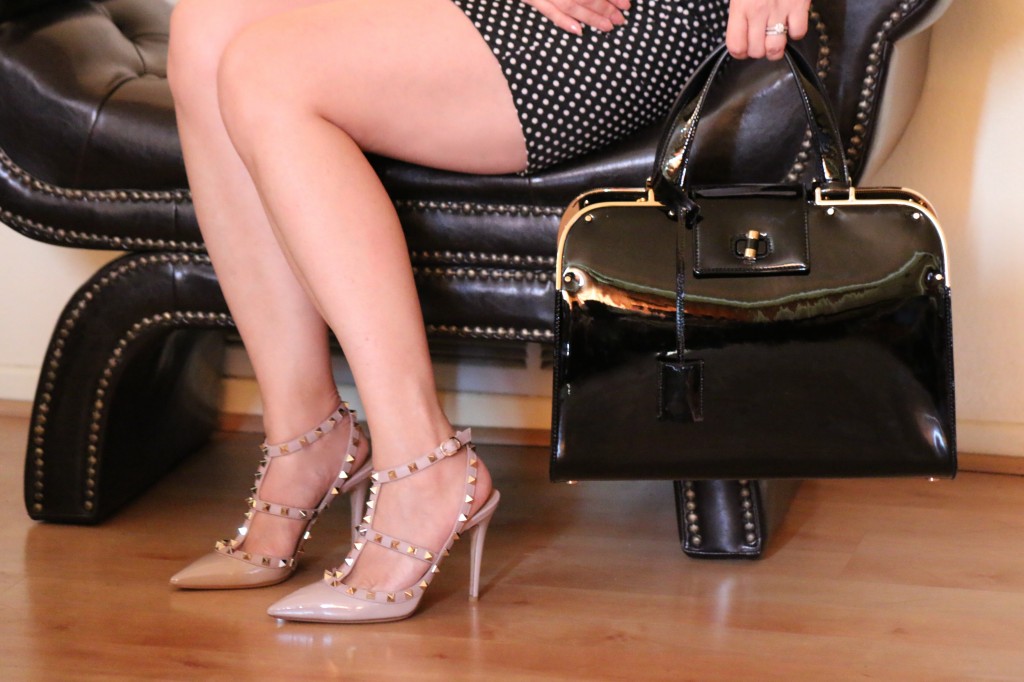 Photos by Tony Lin
I wore Ann Taylor Factory shirt and skirt, H&M coat, Valentino shoes, and YSL purse.