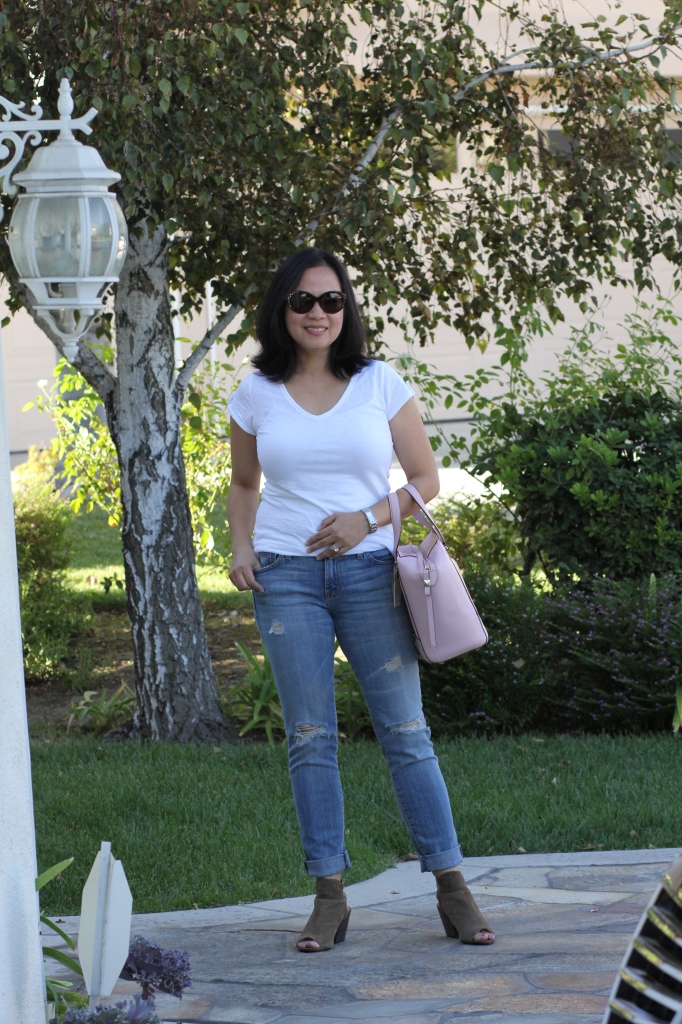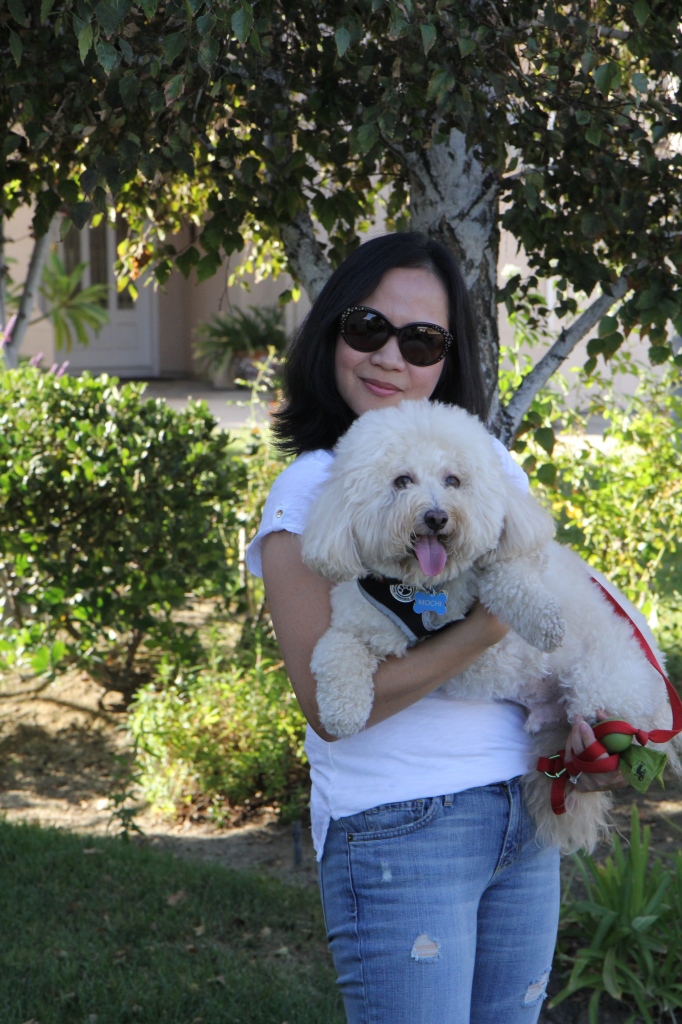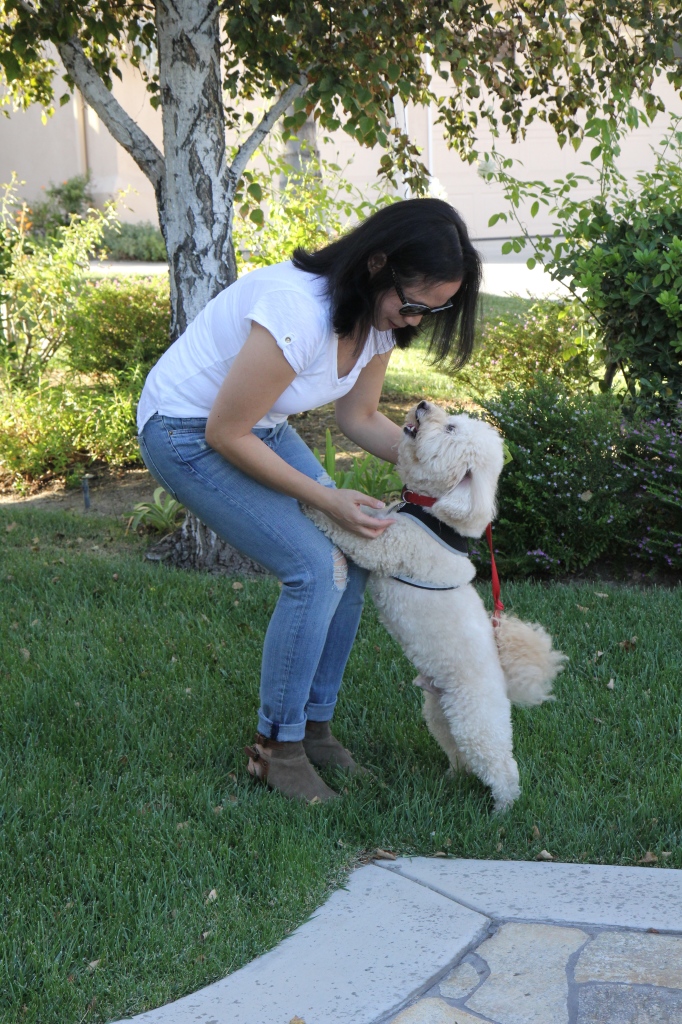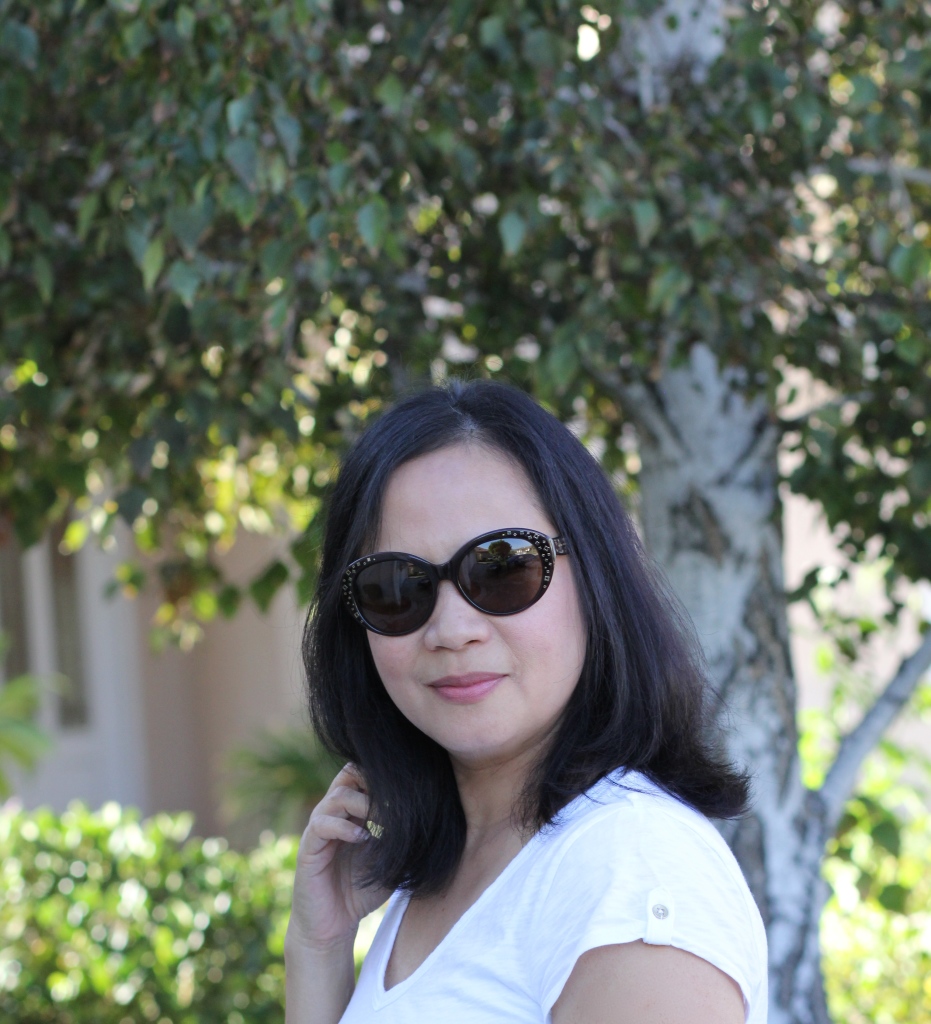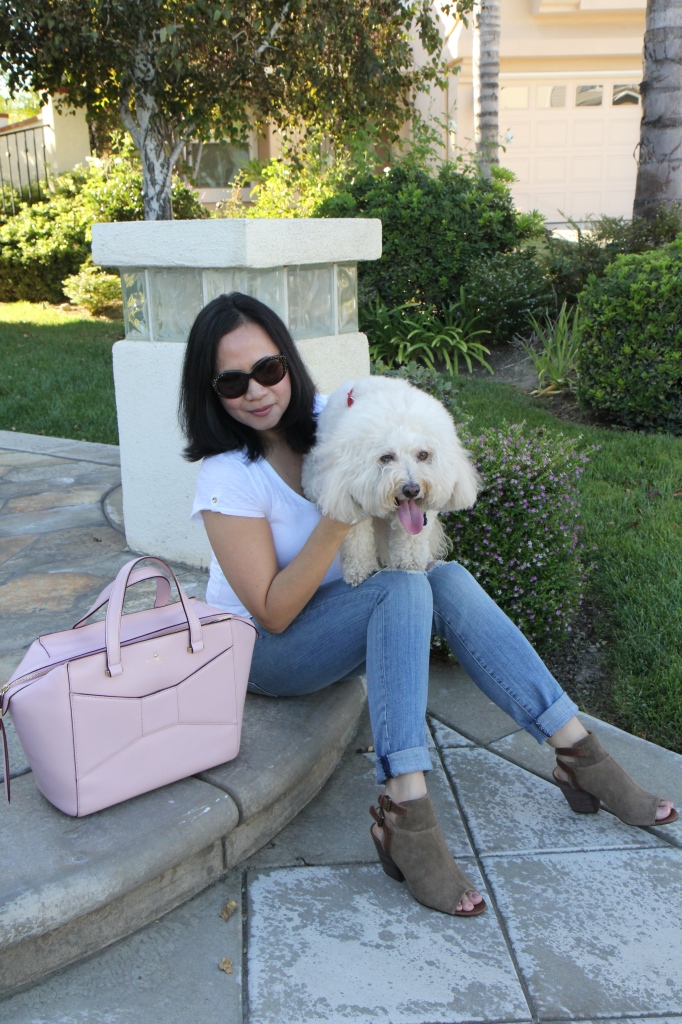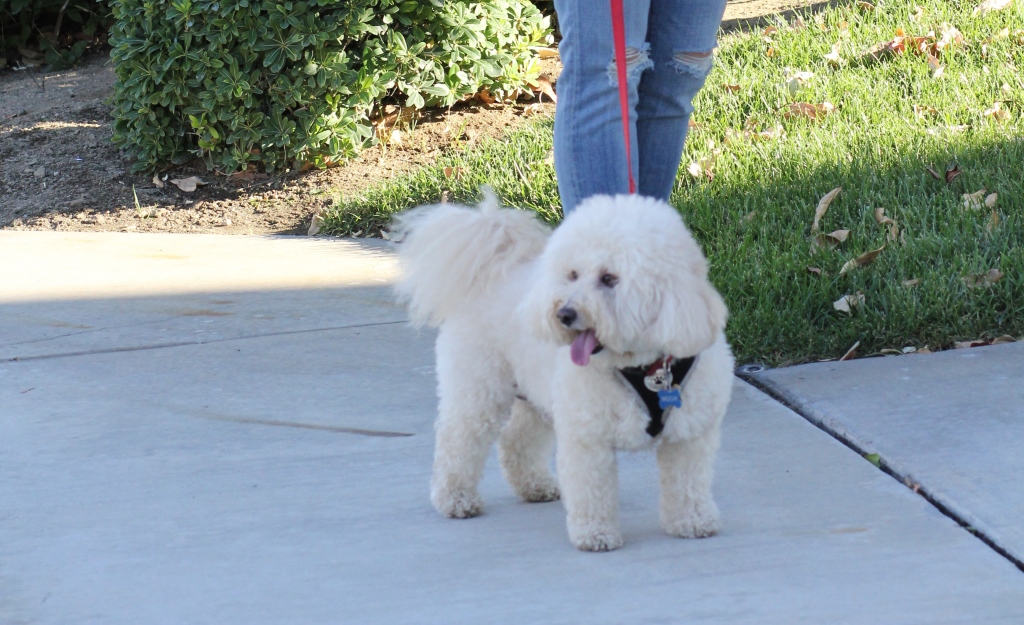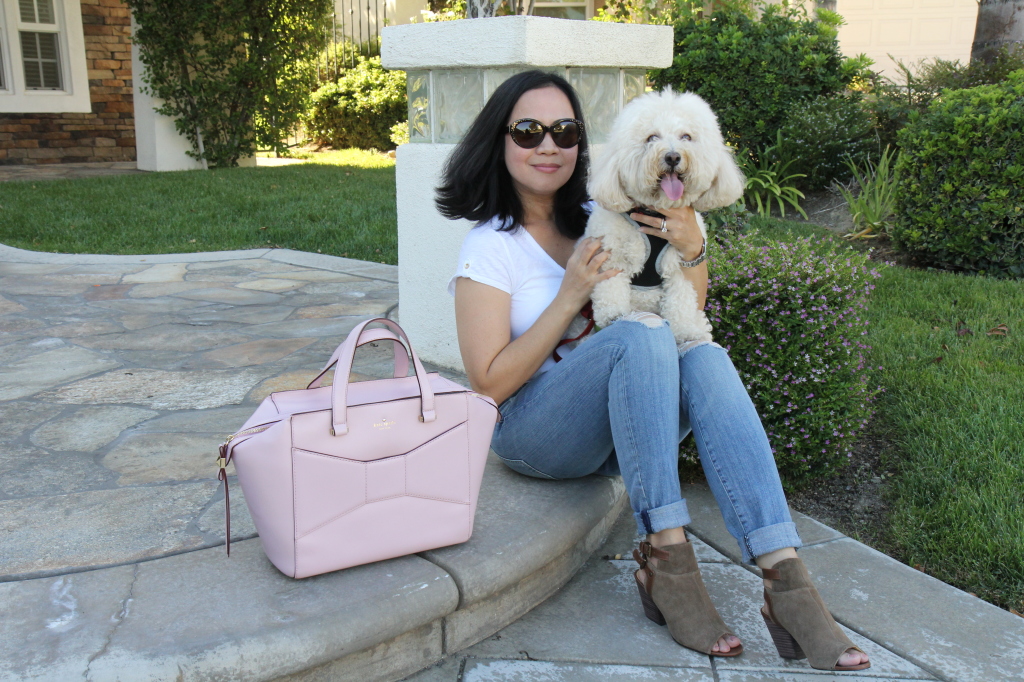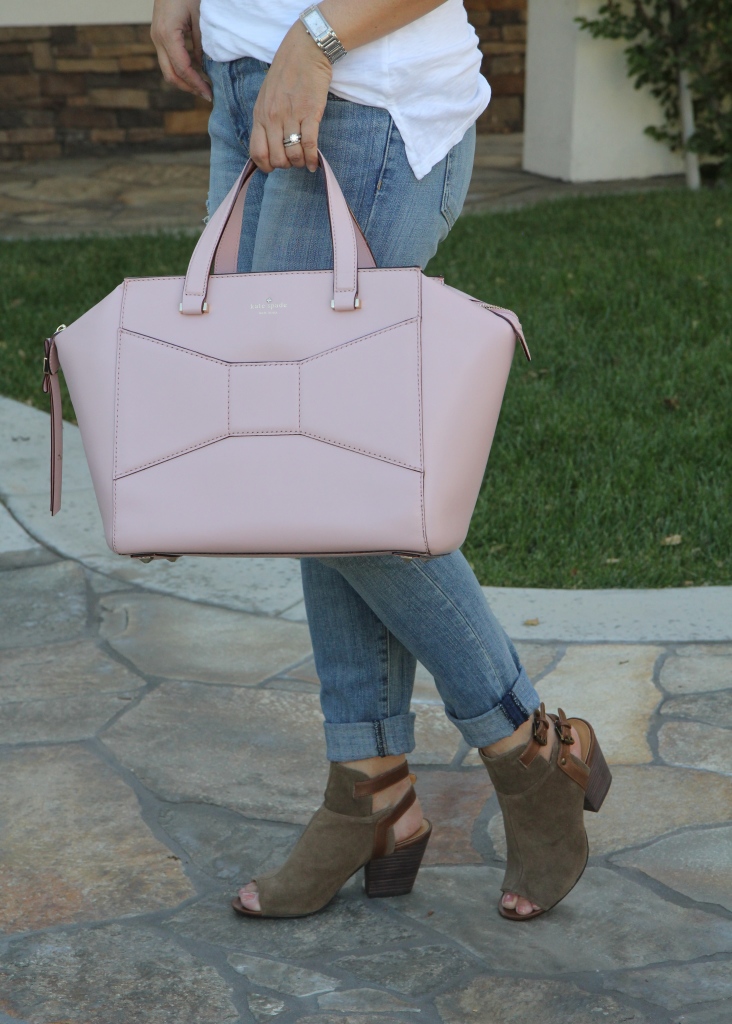 My sis and brother-in-law came to visit today and brought their cute and handsome pooch, Mochi. It was a great opportunity to have my photos taken with this cute little guy! I wore this relaxed and casual outfit with my Beau bag to the OC Car Show.
Have a great weekend!
♥ Emms
Photos courtesy of my brother-in-law Tony
I wore jeans by Current Elliot via Nordstrom Rack, Nine West shoes via Marshalls, Willi Smith top via TJ Maxx, David Yurman sunglasses via Off5th, and Kate Spade bag.