Day 3 – Day Trip to the Island of Capri
Oh, the memories we have of this beautiful island!
We spent our third and final day touring the island of Capri. We decided to take a semi-guided tour to make the most of our day and save time figuring out "our must see and do" in Capri.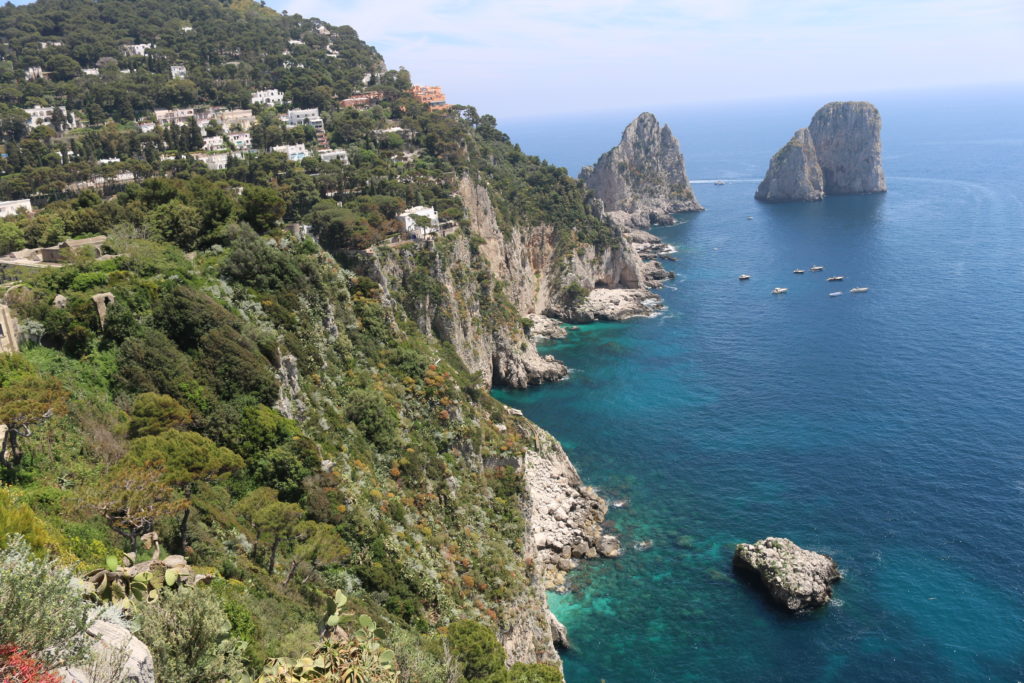 But first, coffee and…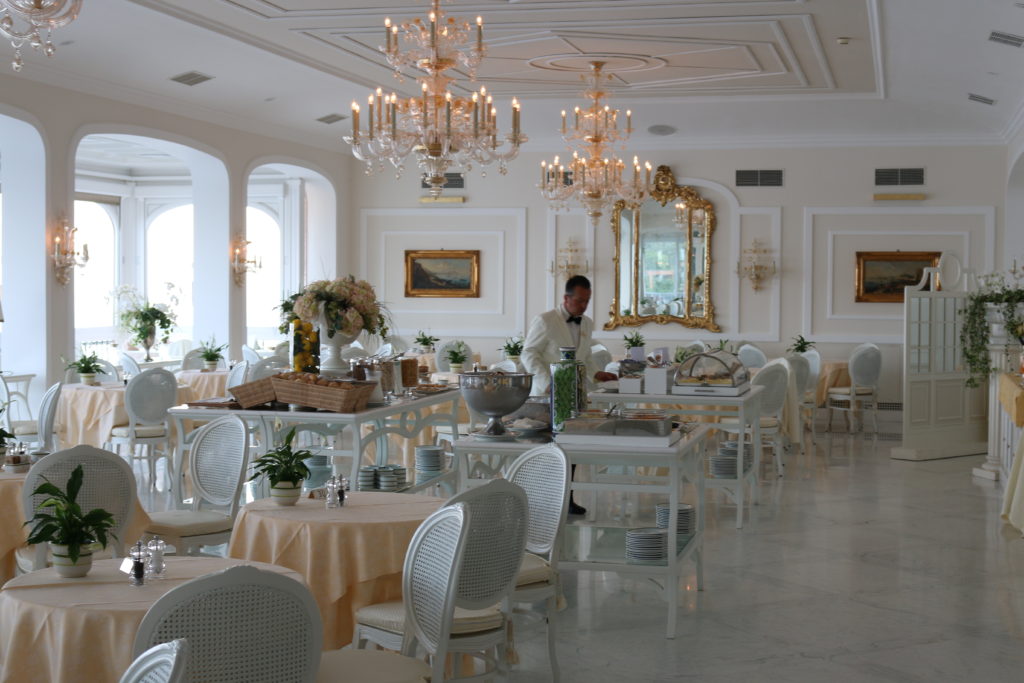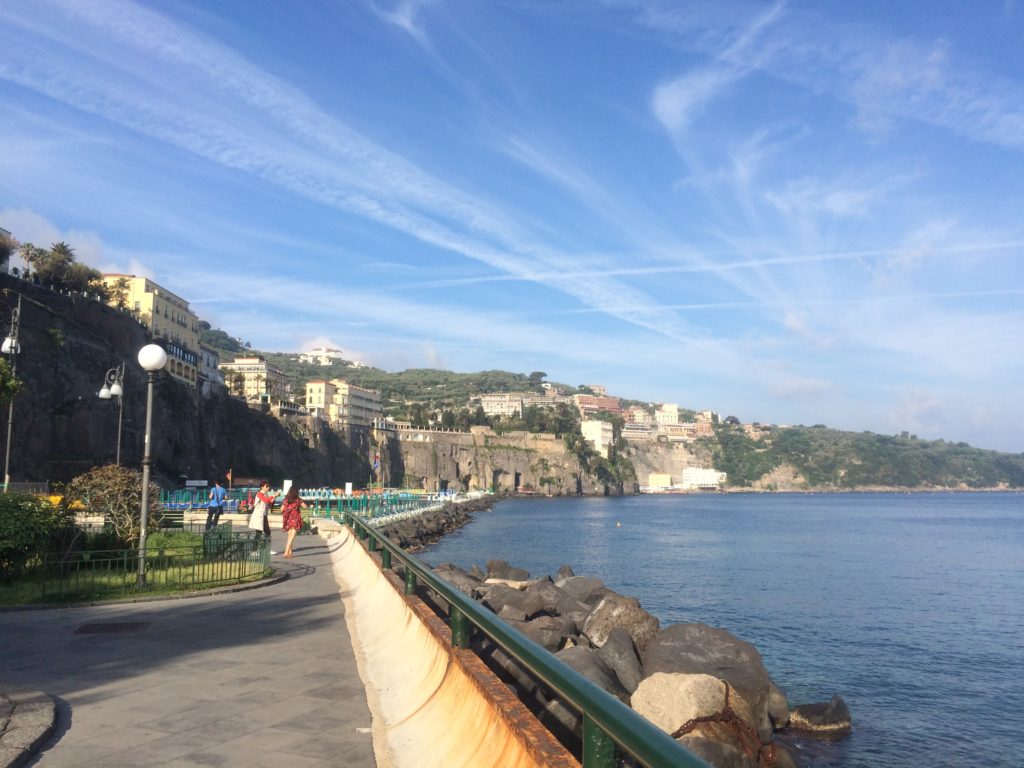 → Anacapri and Capri
After a 30-minute ferry ride from Sorrento, we docked at Marina Grande in Capri and took a bus to Anacapri. It was an overcast day and we decided not to take the chair lift up to the highest point of the island – Monte Solaro. I've heard the views are spectacular from this point, someday we'll make sure to do so on a clear day.
We had plenty of time to browse the shops, visit the Gardens of Augustus, and marvel at the spectacular views of the Faraglioni and Via Krupp before going on a boat trip.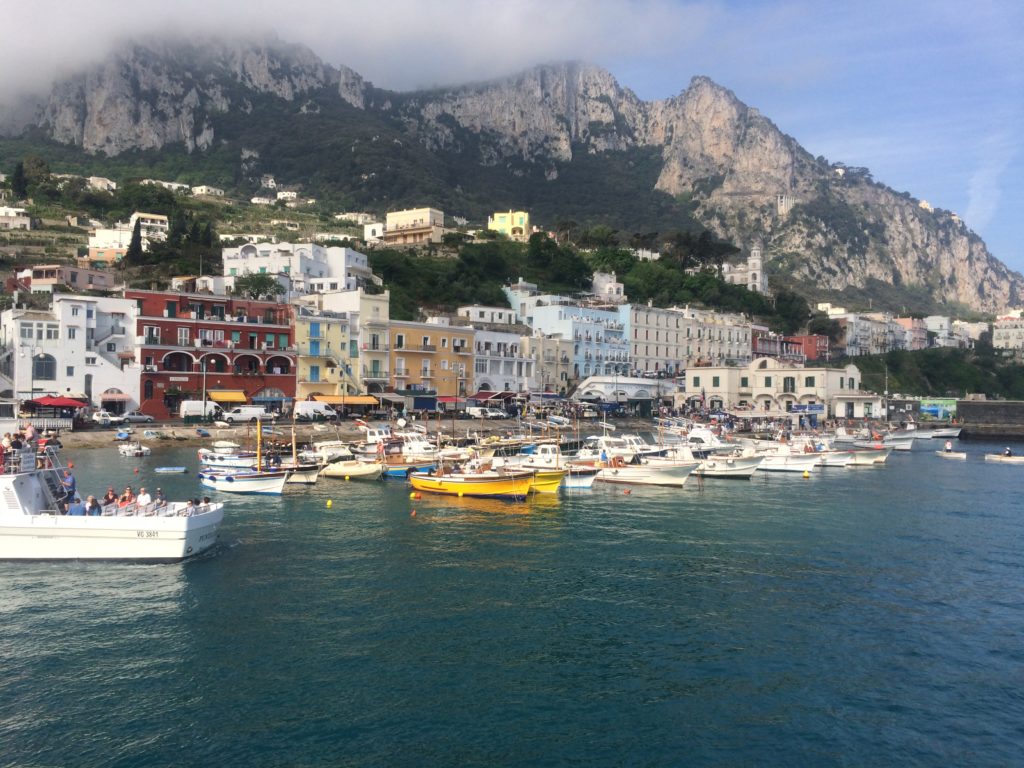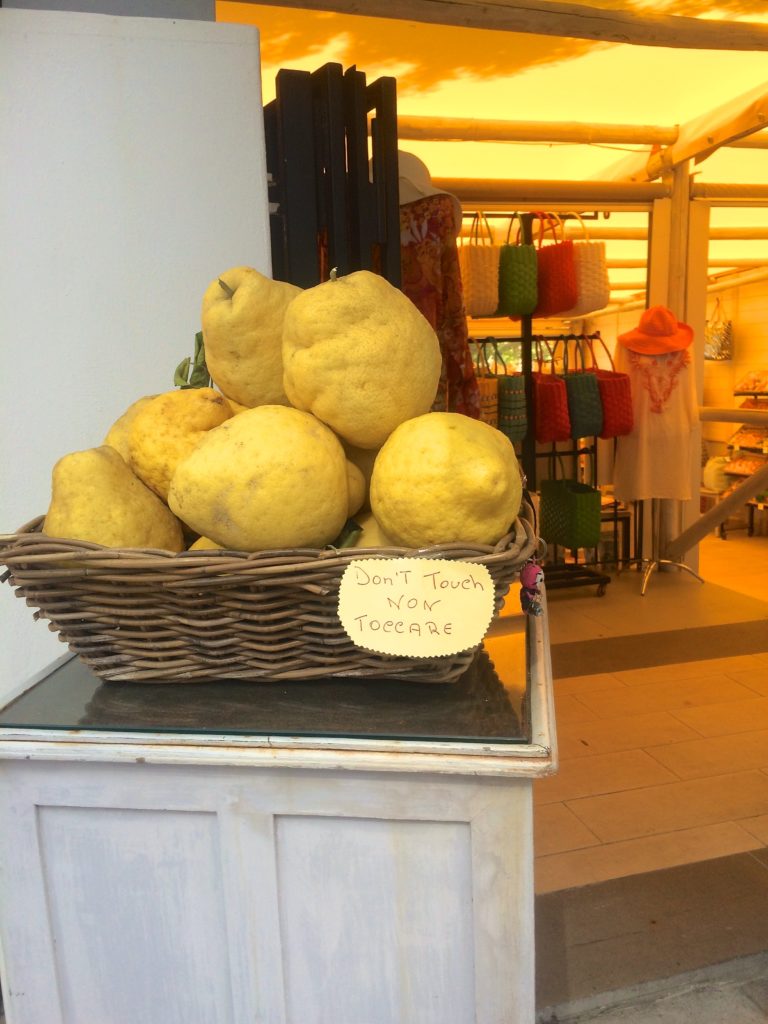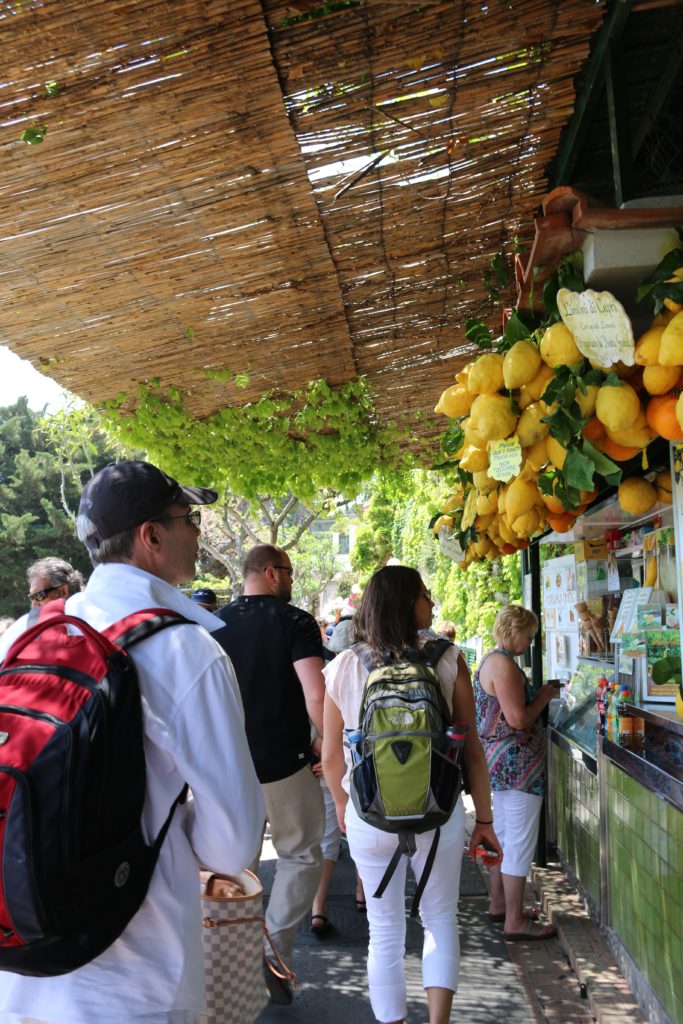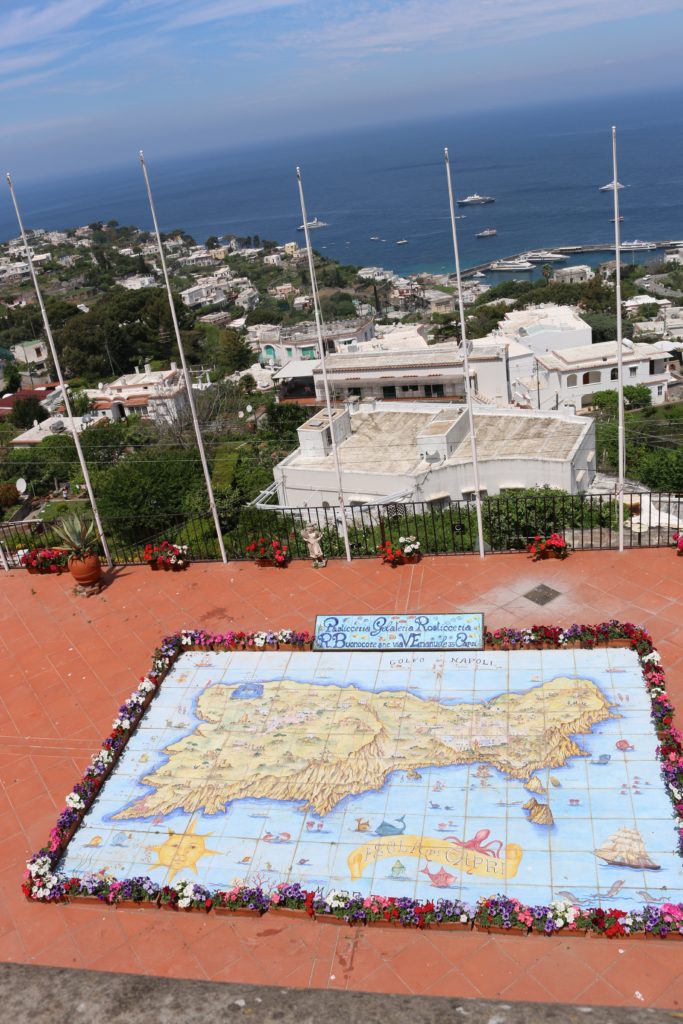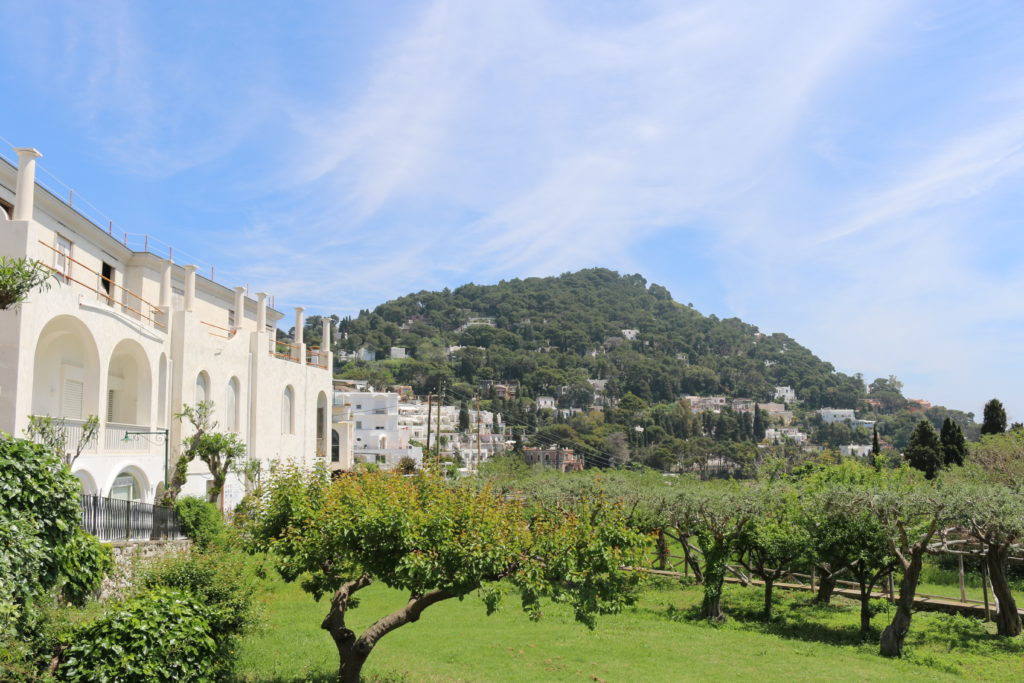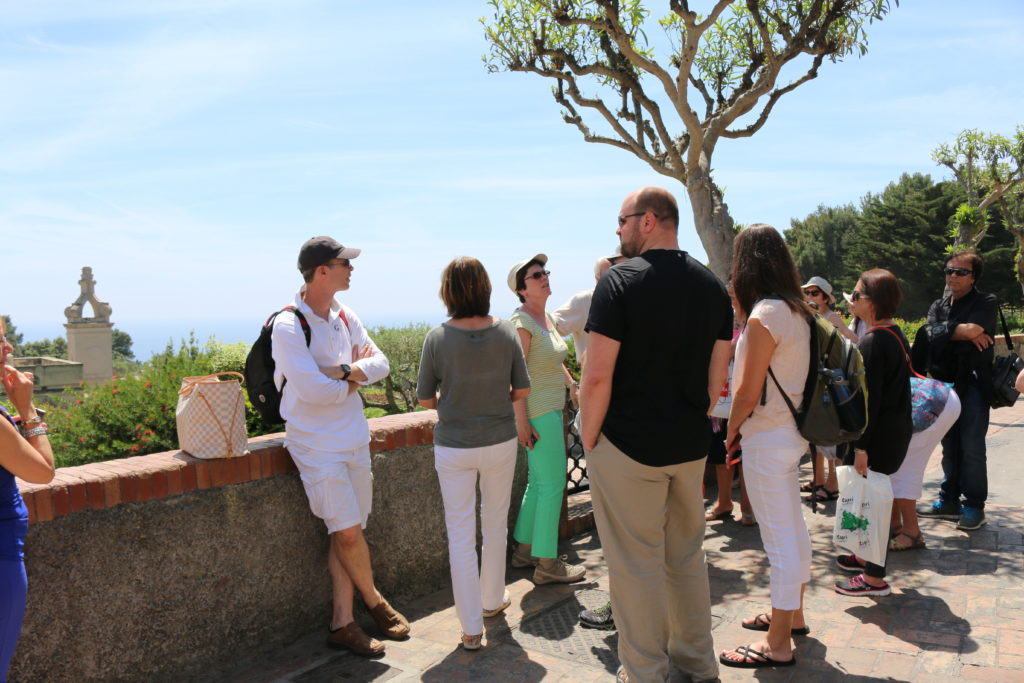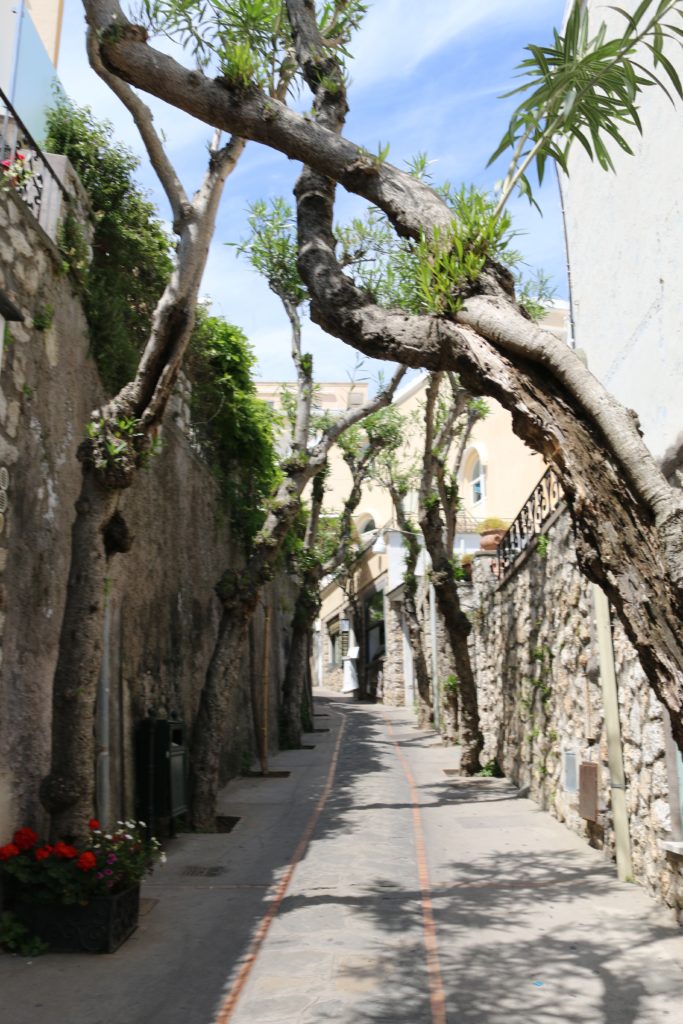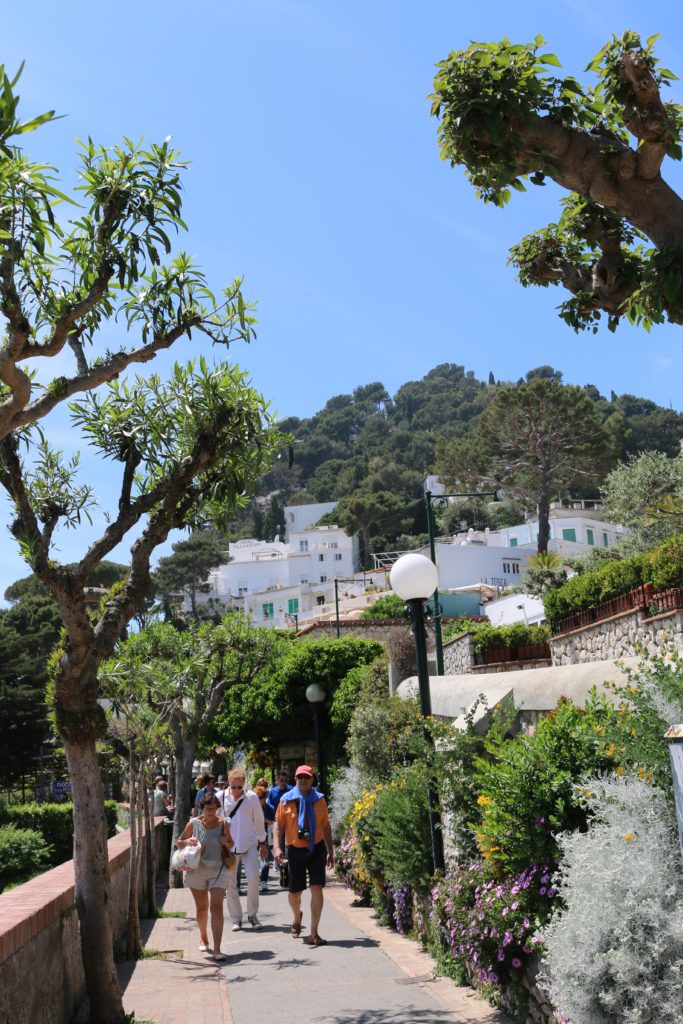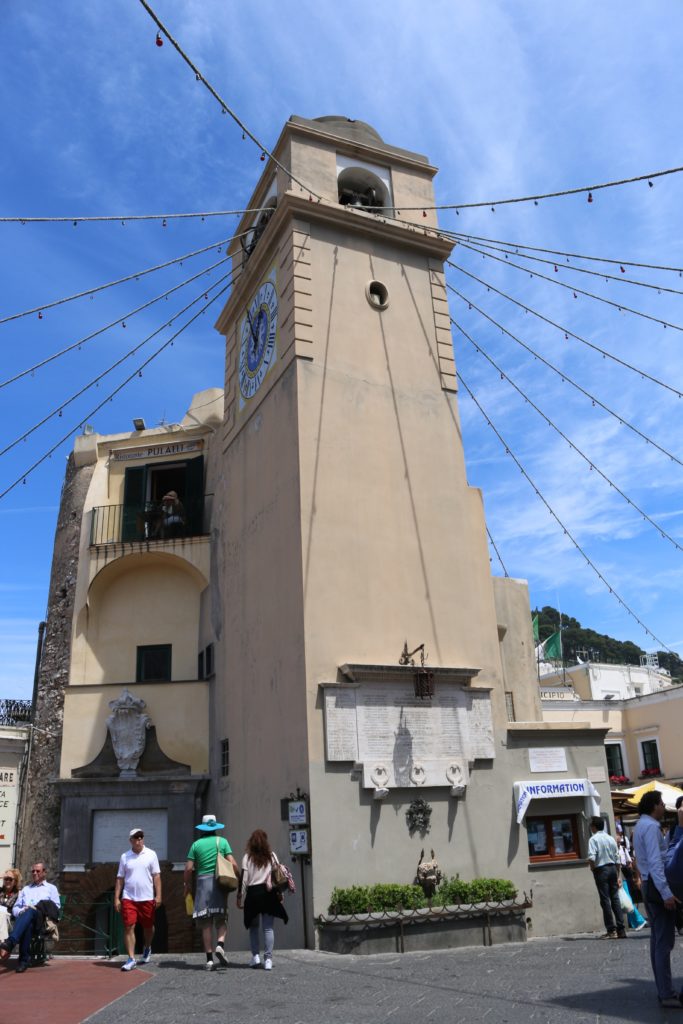 Piazzetta in Capri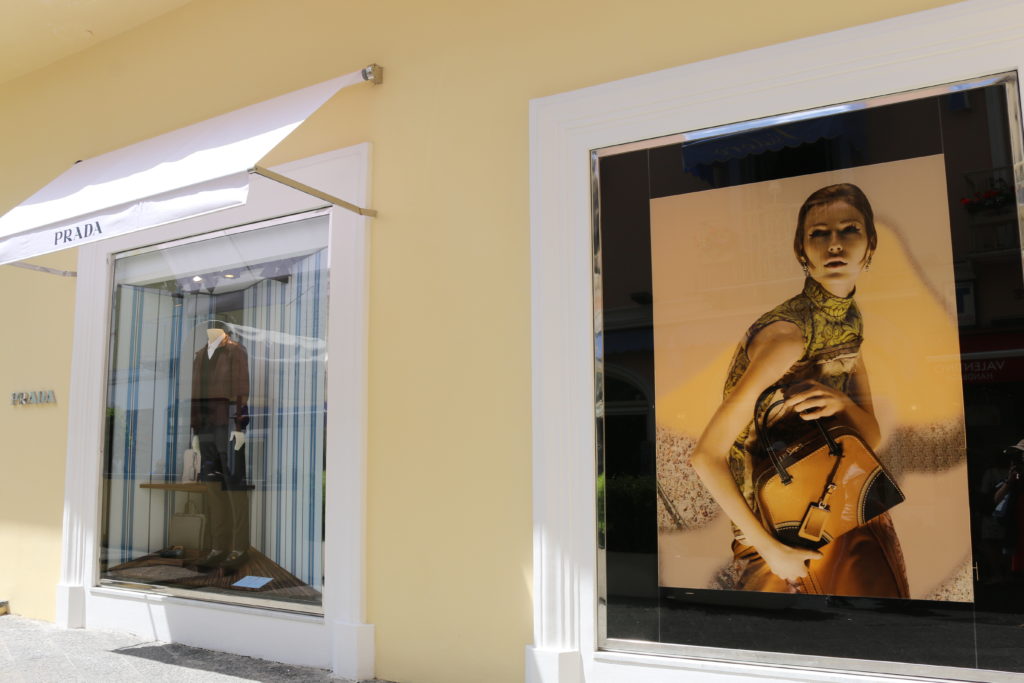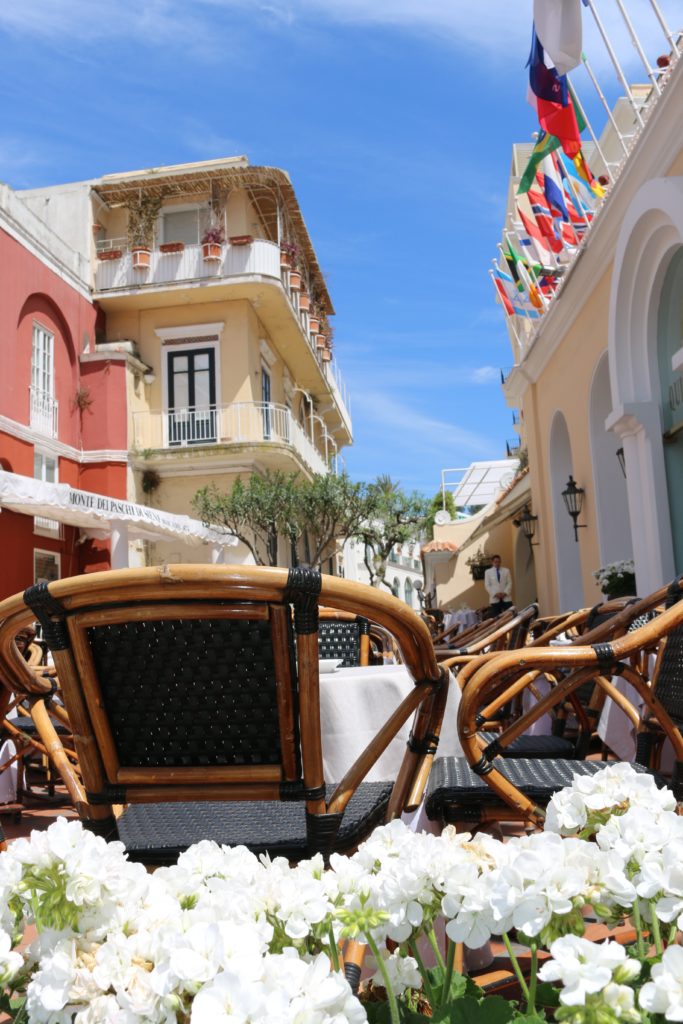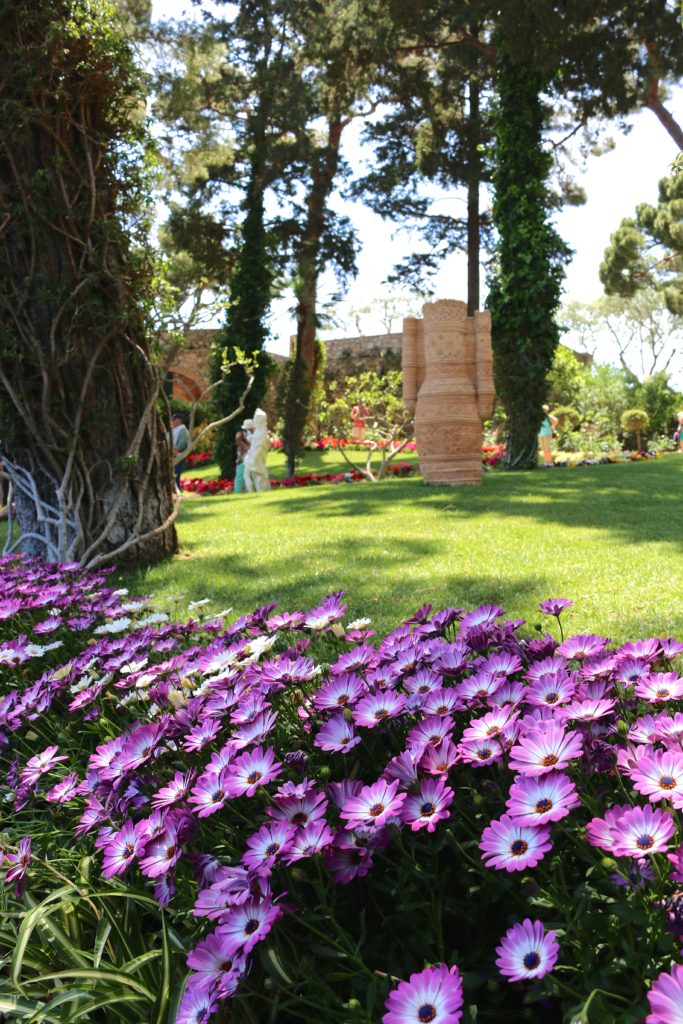 We visited the Gardens of Augustus (for only €1) and was treated to splendid views of the Faraglioni and Via Krupp.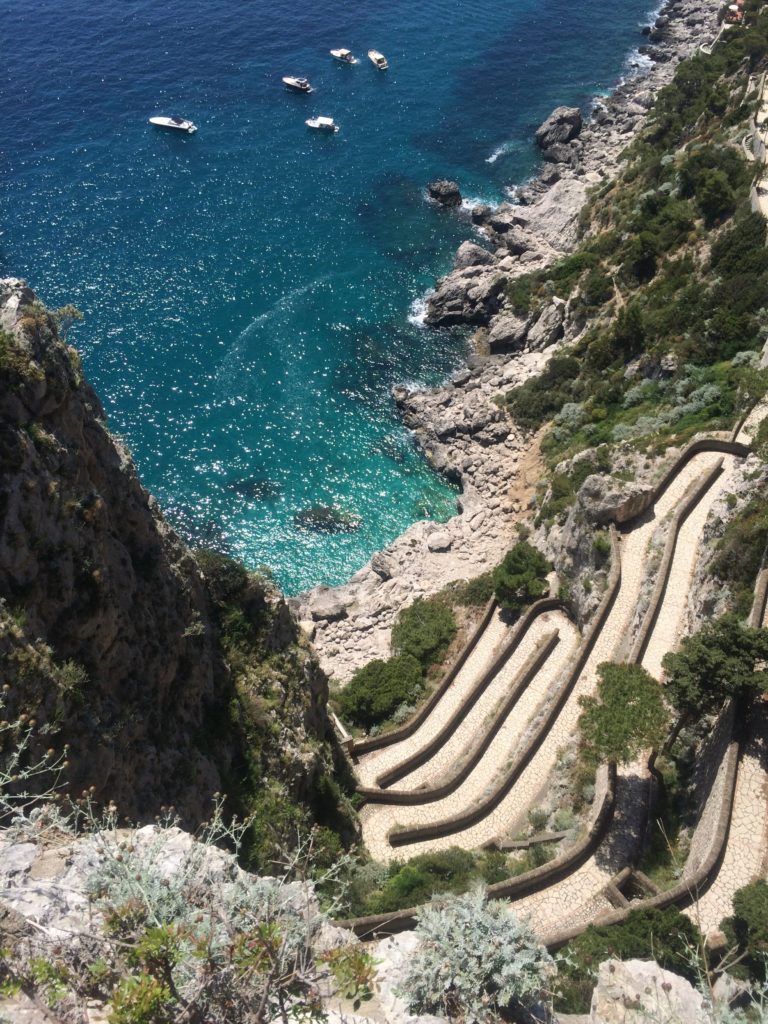 Via Krupp – one of the world's most beautiful switchback paved footpath.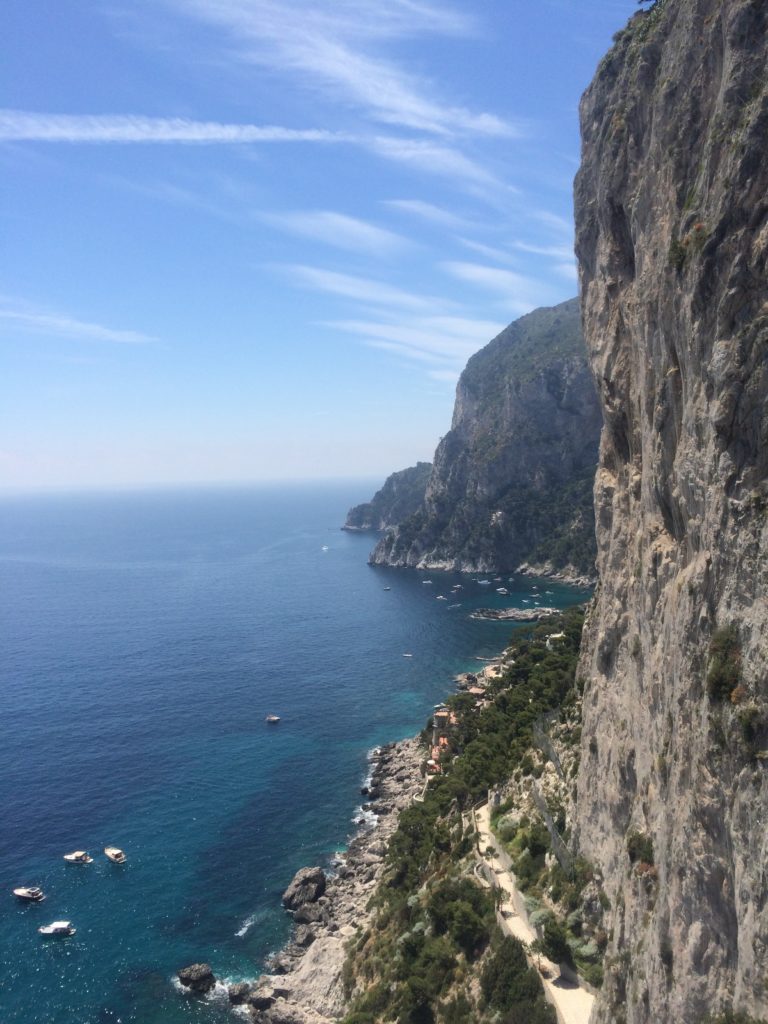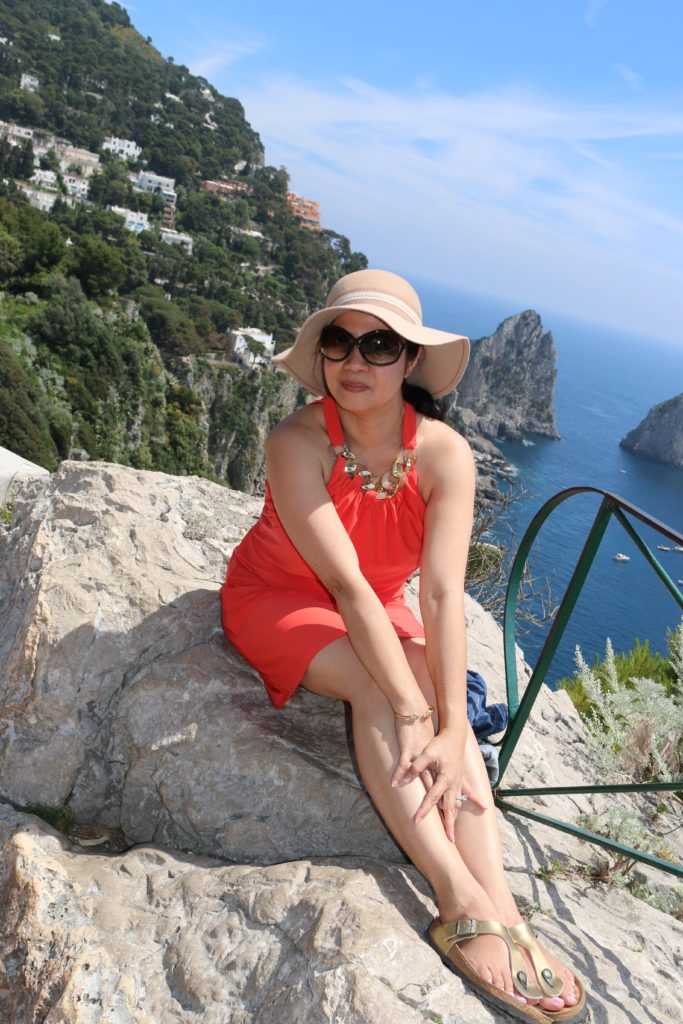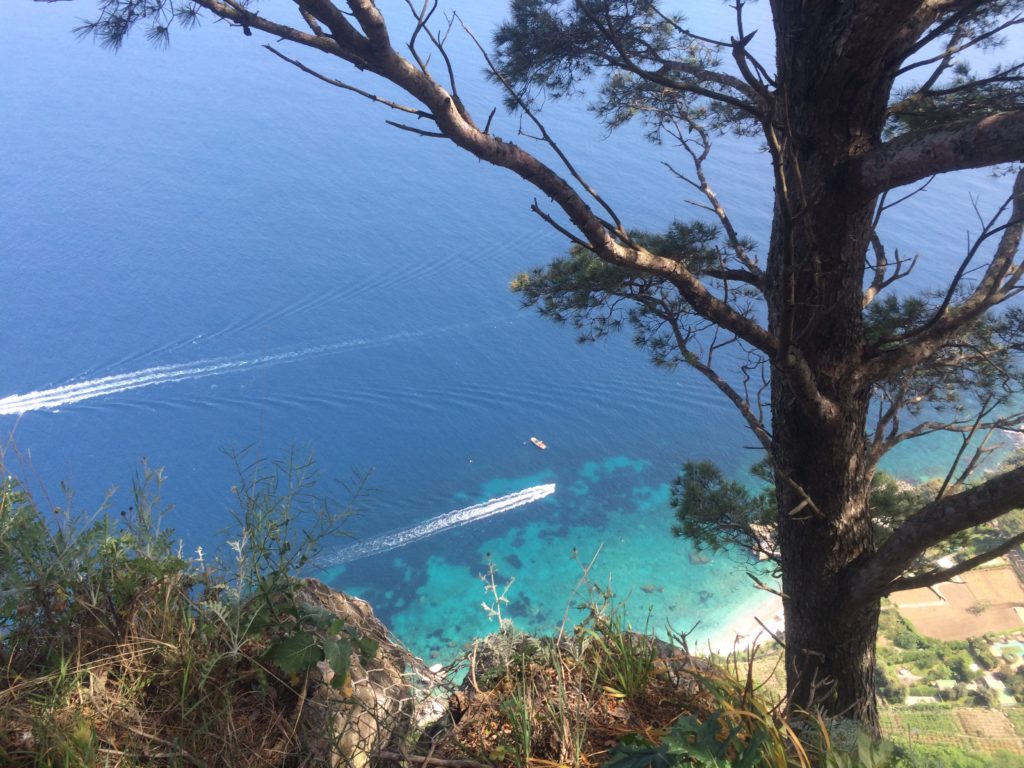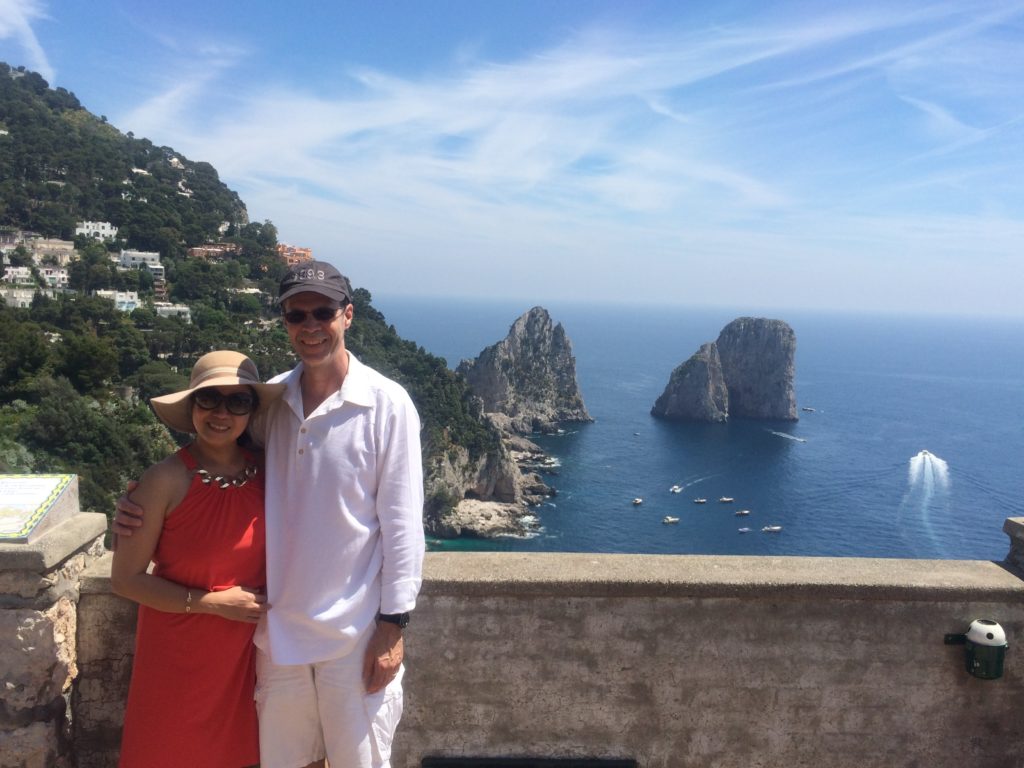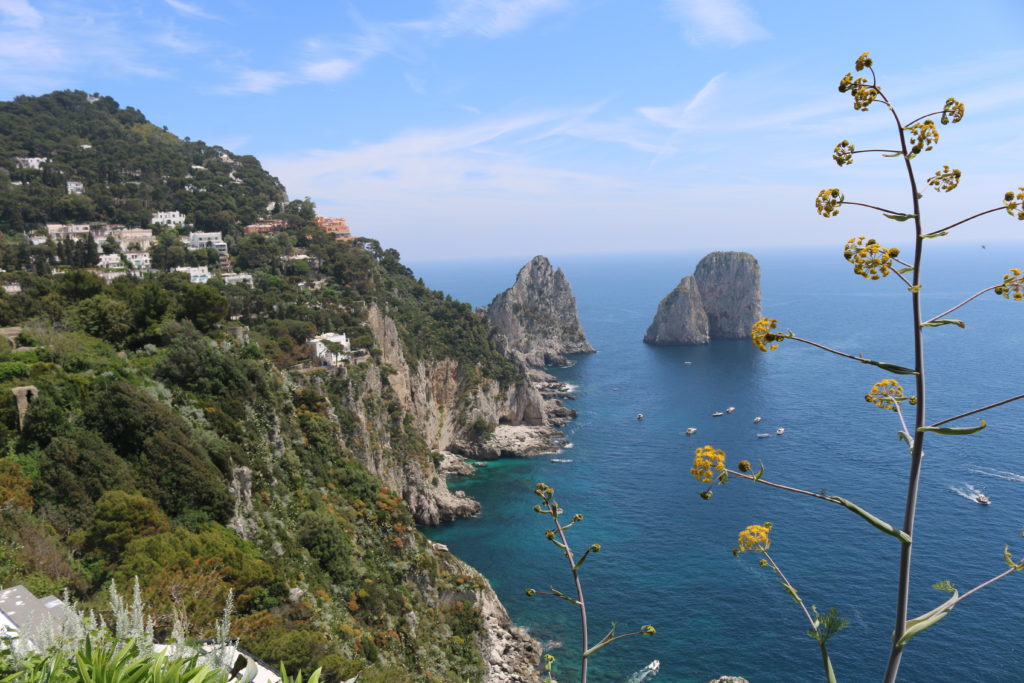 Faraglioni – rock formation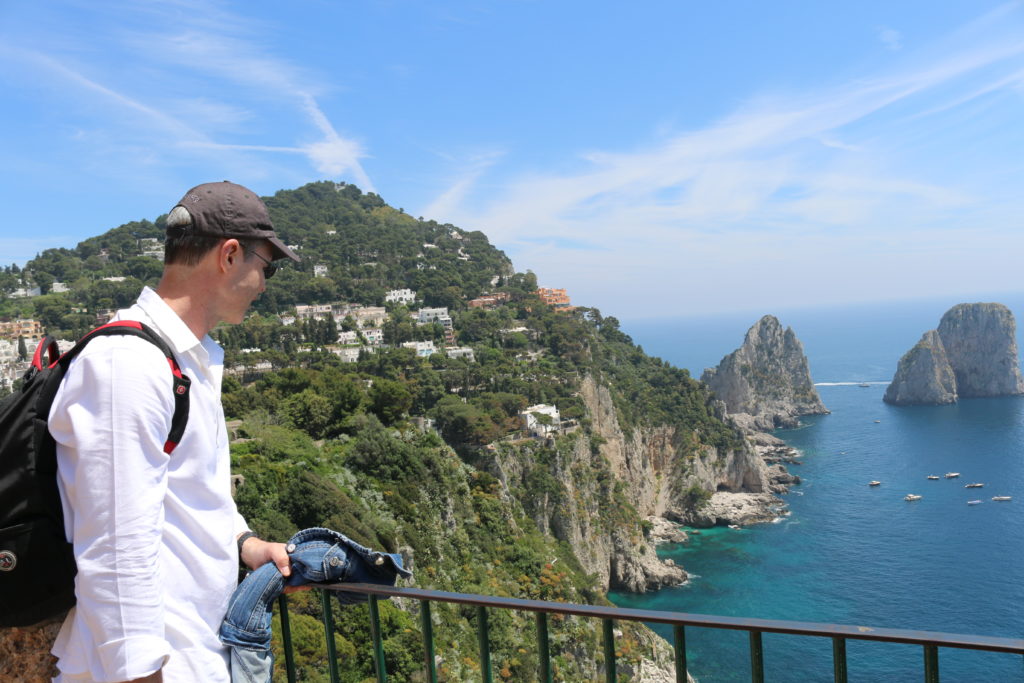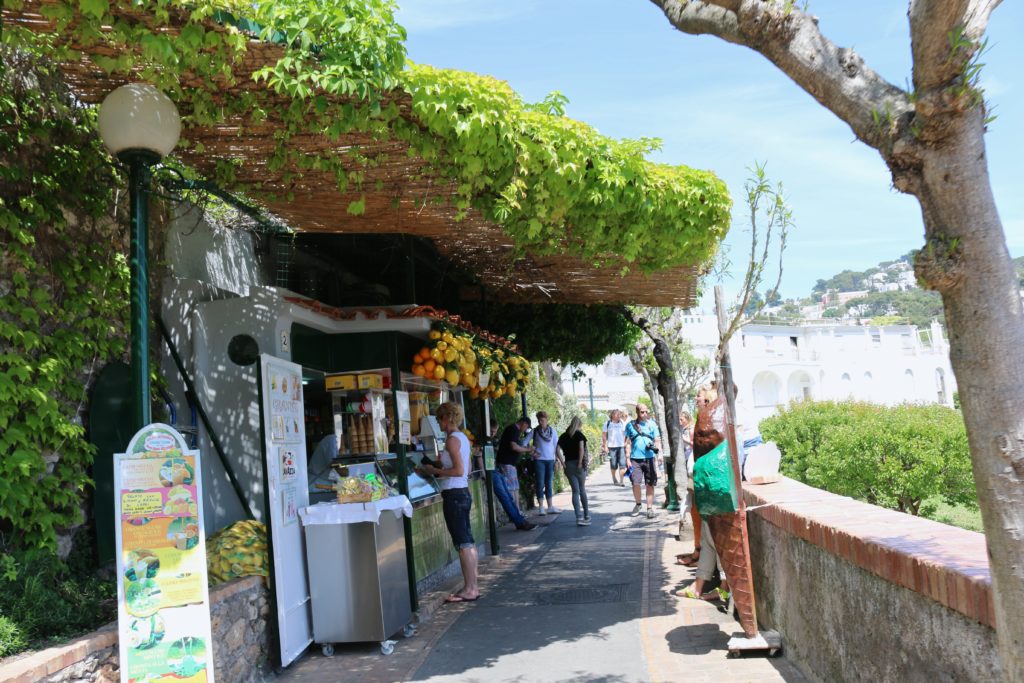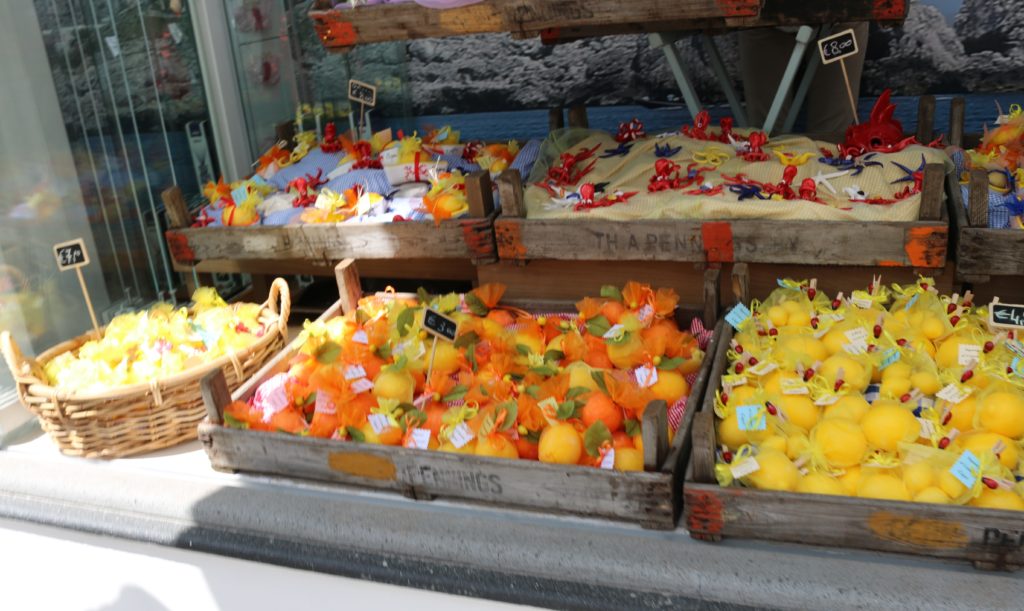 After lunch, we took a boat trip around the island. We rounded the island towards the Faraglioni Arches and Green Grotto. What a great way to view the beautiful island of Capri!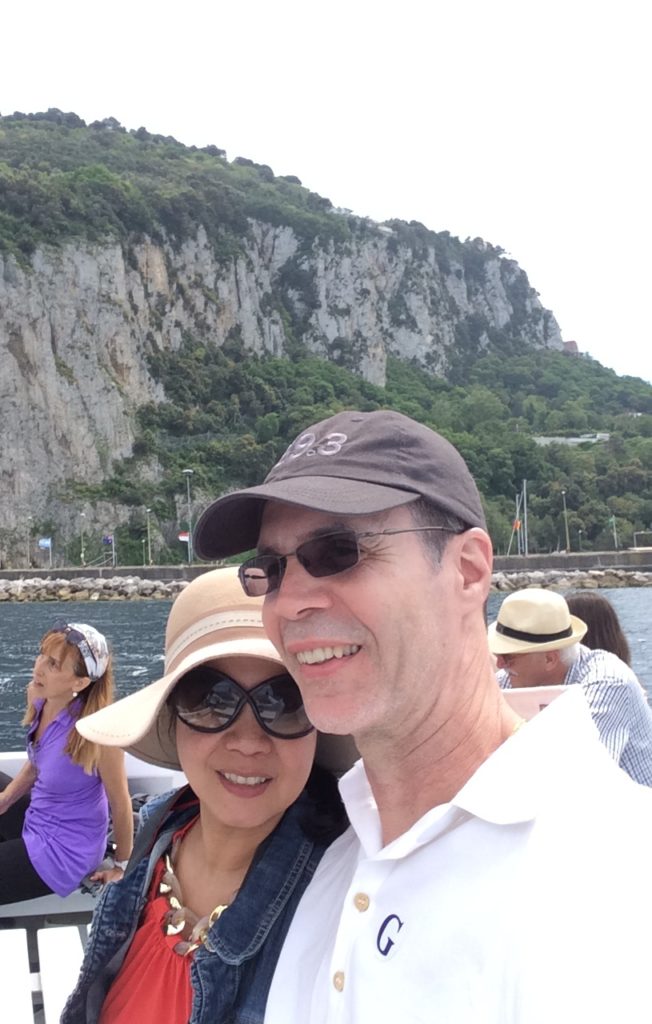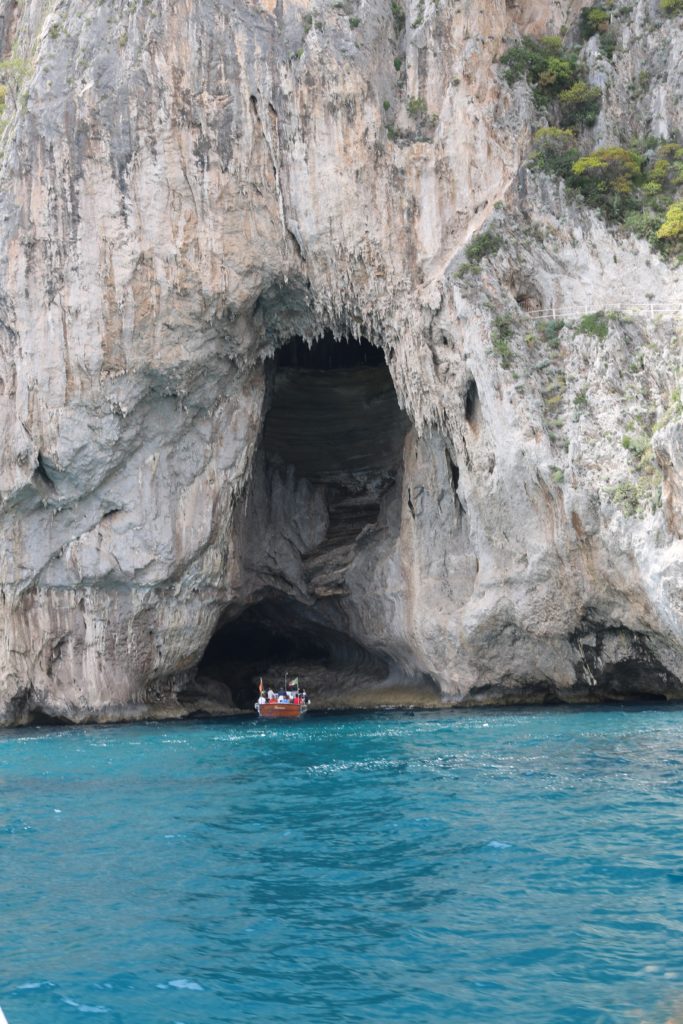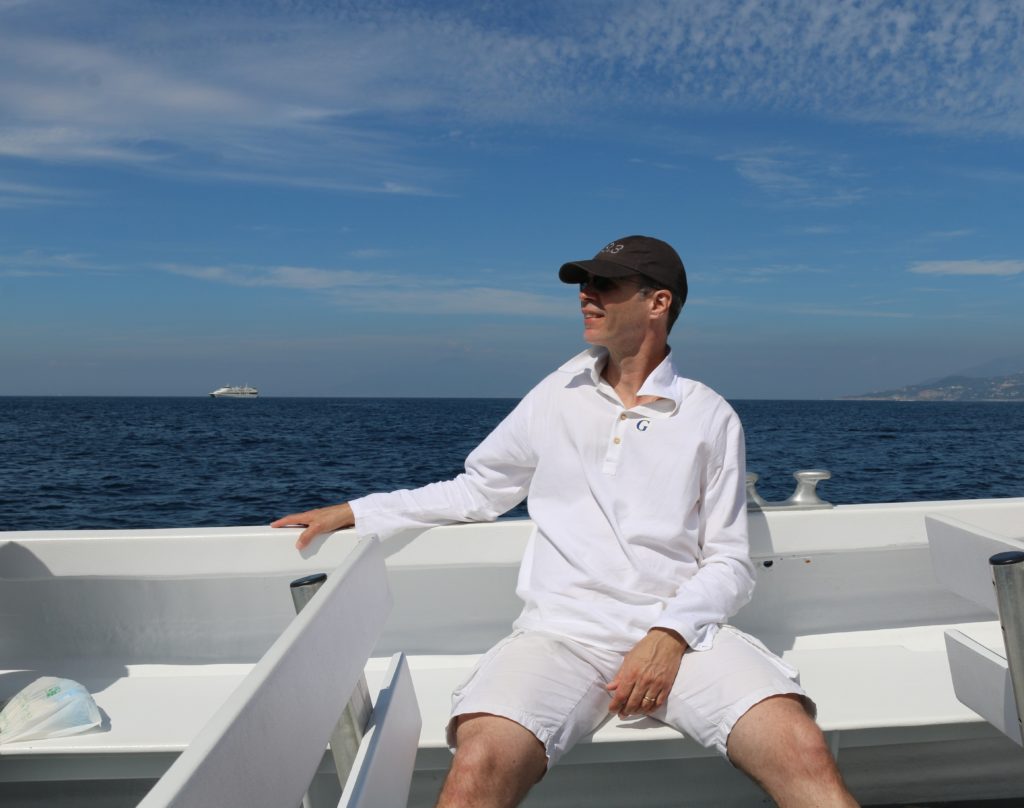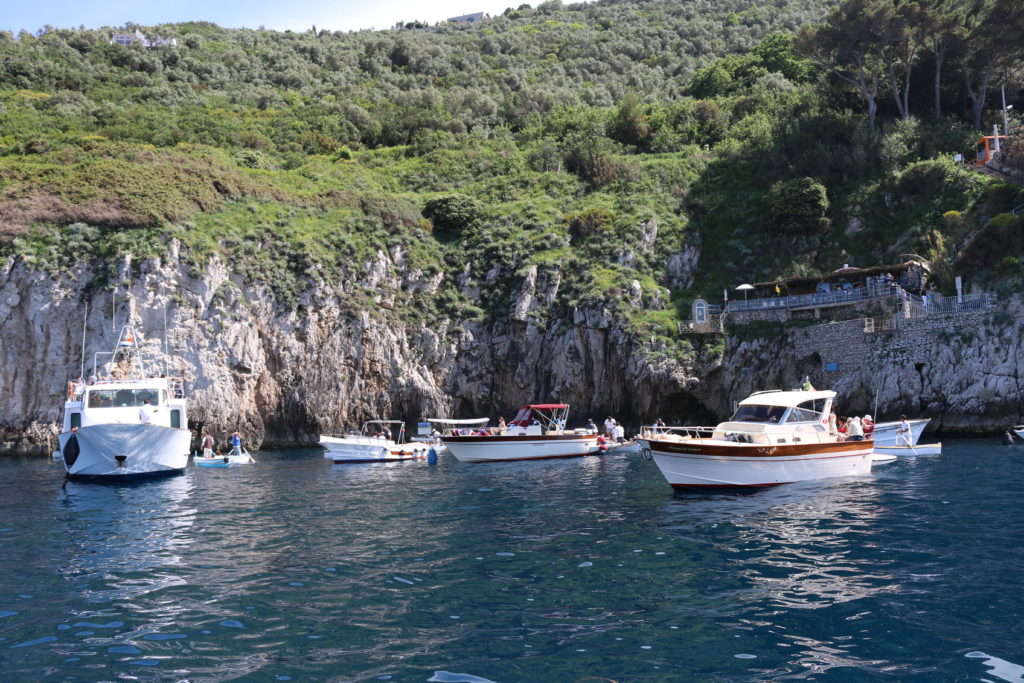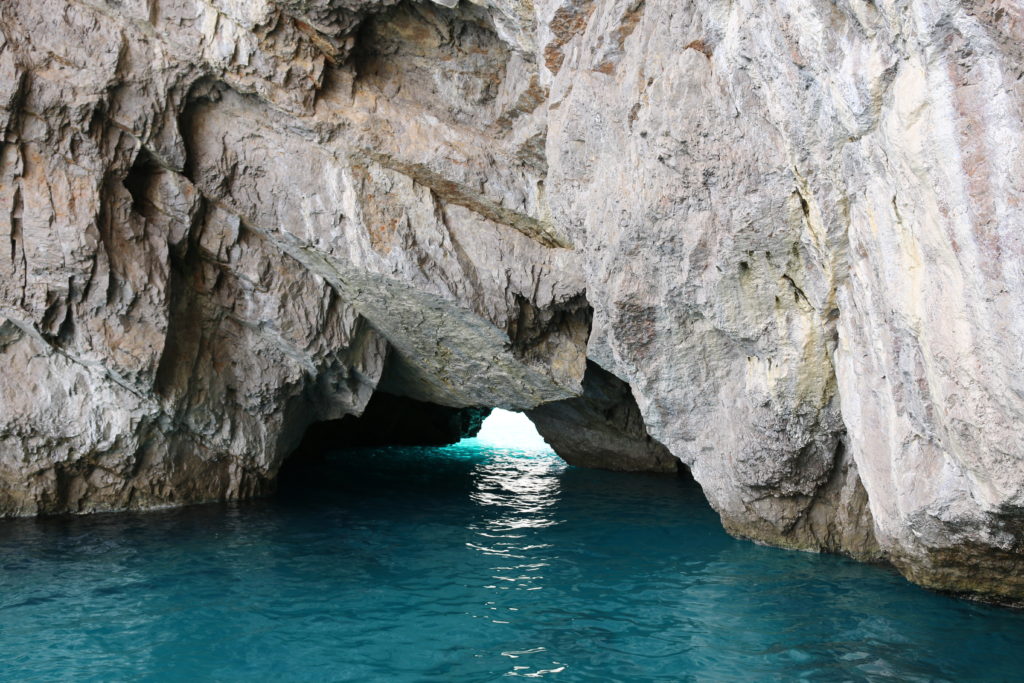 Green Grotto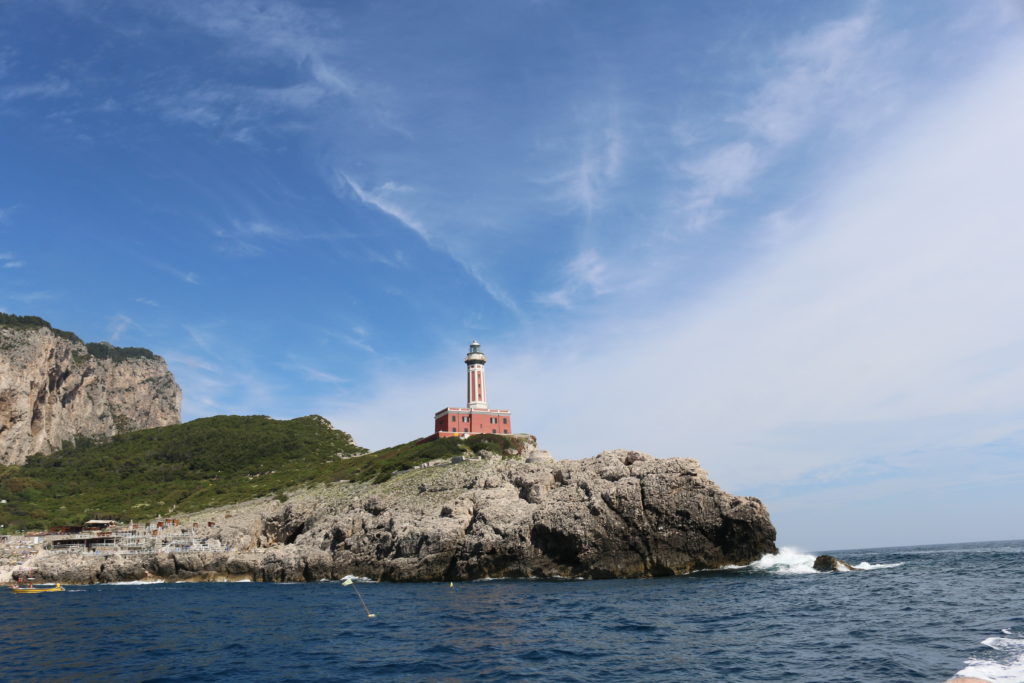 Punta Carena Lighthouse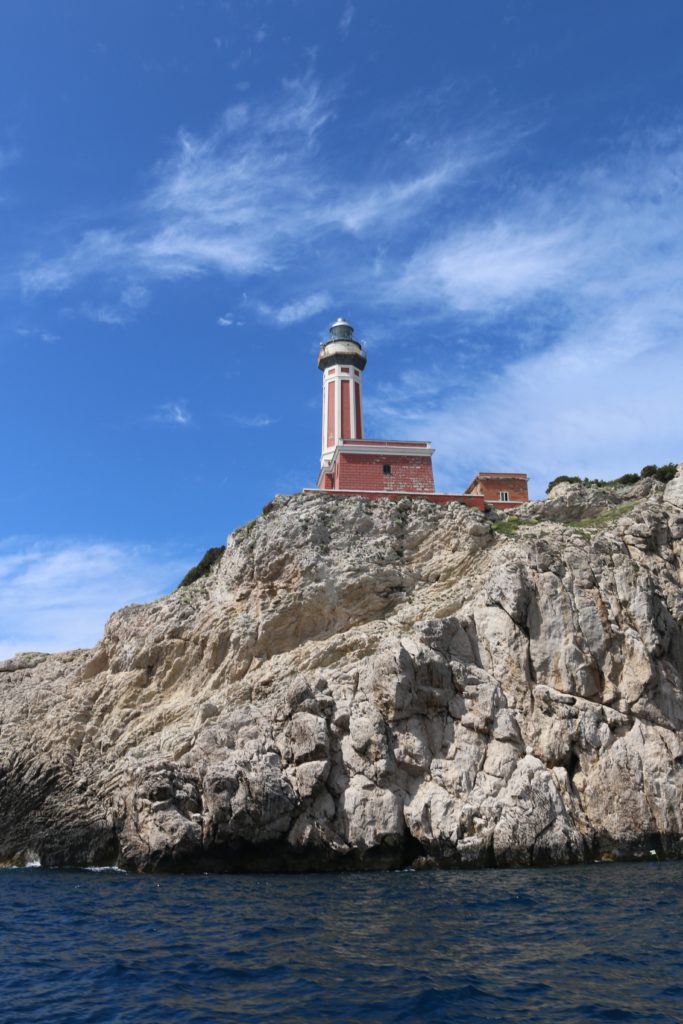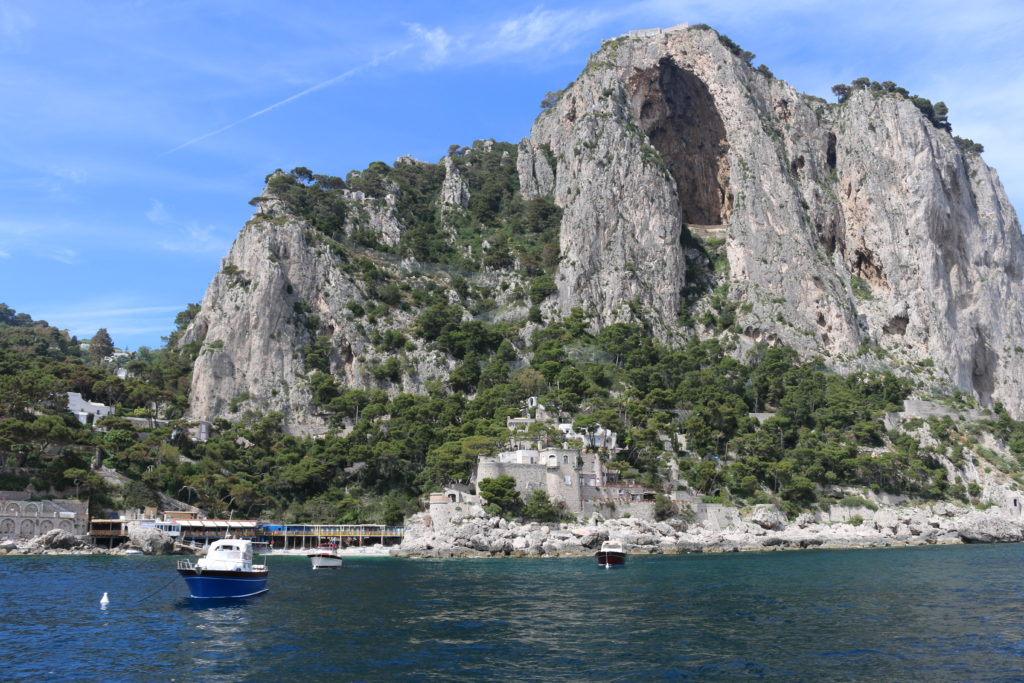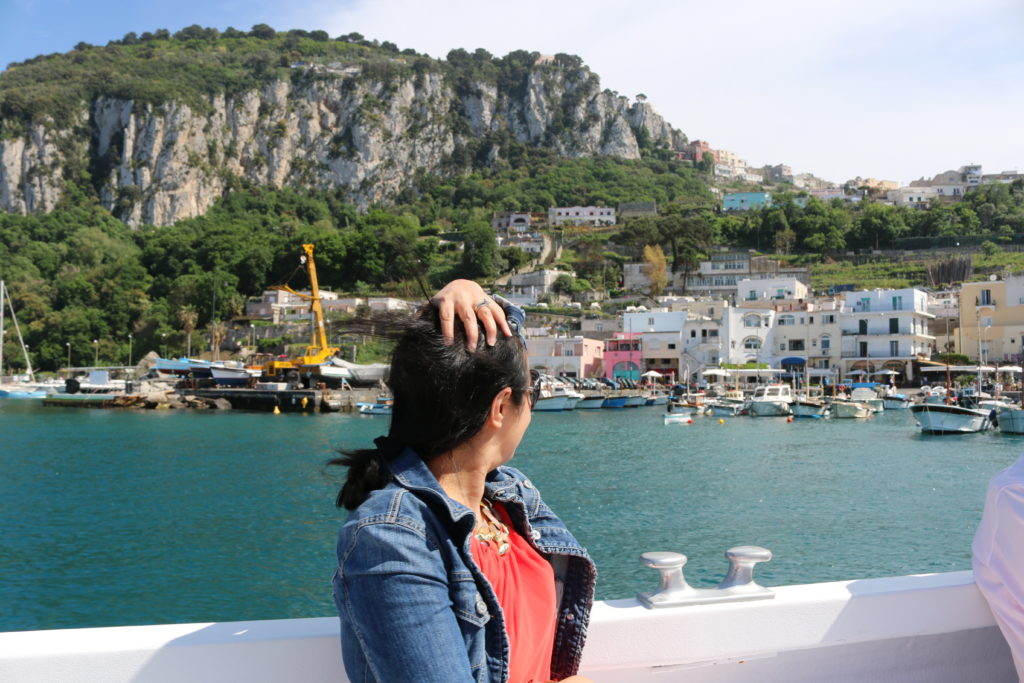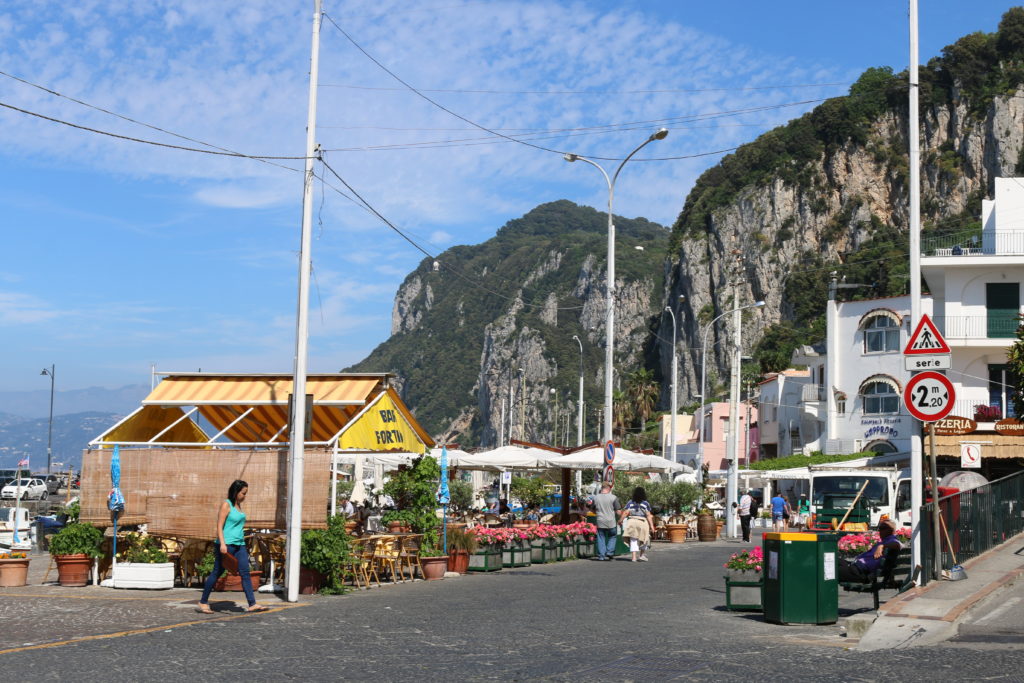 It was a fun and memorable day trip to Capri and I have made a few notes for next time…
Things we would do differently the next time we are in Capri:
Stay in Capri for 2-3 days → more time to explore and relax, get a feel of the island (in the evenings) when it's not as crowded, and lots of time for my hubby to go for a swim
Rent a private boat with our own tour guide
Visit the blue grotto → only possible when the sea is calm (most likely in the morning)
Take the chairlift to Mount Solaro, the highest point of the island → to see spectacular views of Capri
Visit Villa San Michele
Sorrento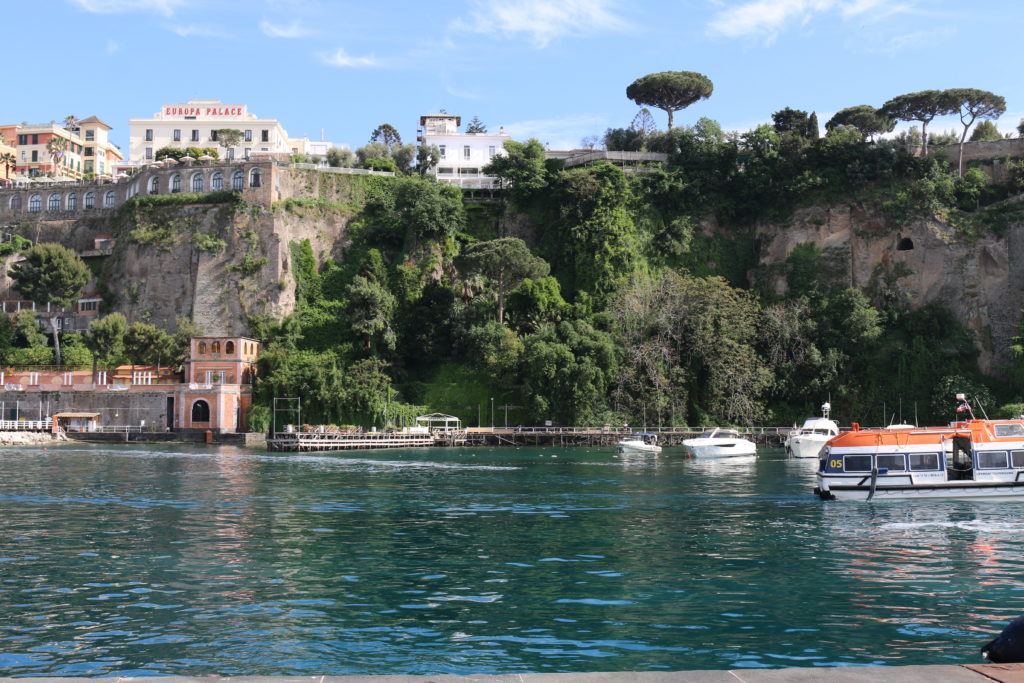 Although we spent 3 days in Sorrento, we weren't able to enjoy this beautiful town as much as we would have loved to. The last 2 days were spent touring the Amalfi Coast and Capri, respectively.
Sorrento is a warm and colorful town and we didn't get the chance to visit the impressive Duomo, try a few more restaurants, nor spend a lot of time in the sunlit piazzas to meander towards markets and boutiques.
But we made the most of our last day (afternoon and evening, really) strolling along the piazza, trying pastries at a couple of bakeries, dining at Joe's new fave restaurant, and watching a spectacular sunset before calling it a night!
The only thing we would do differently next time is → spend more time in Sorrento!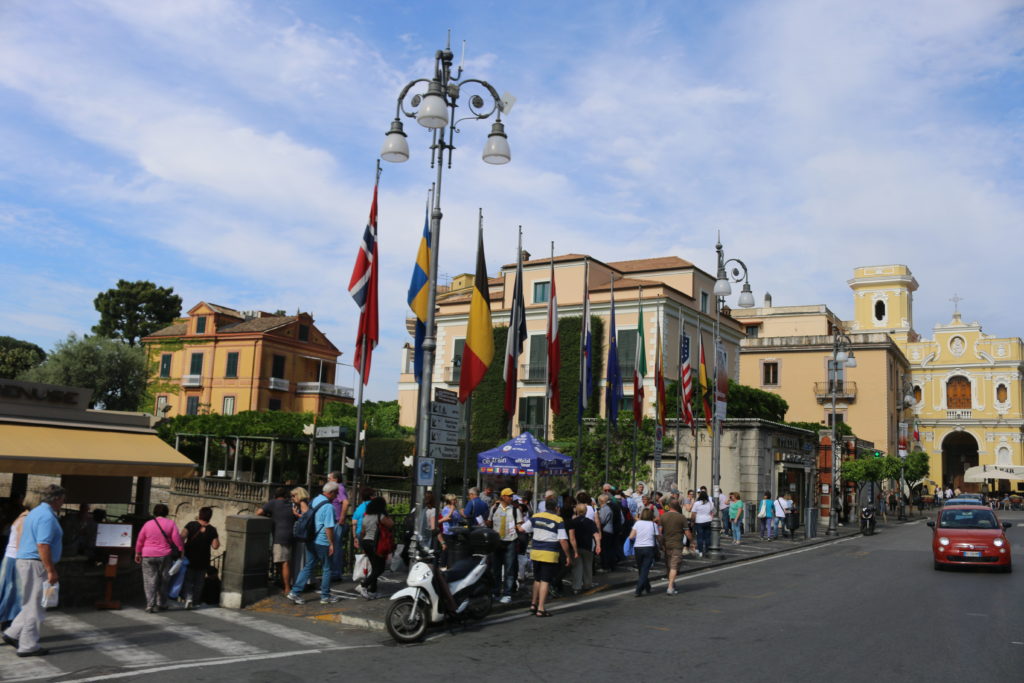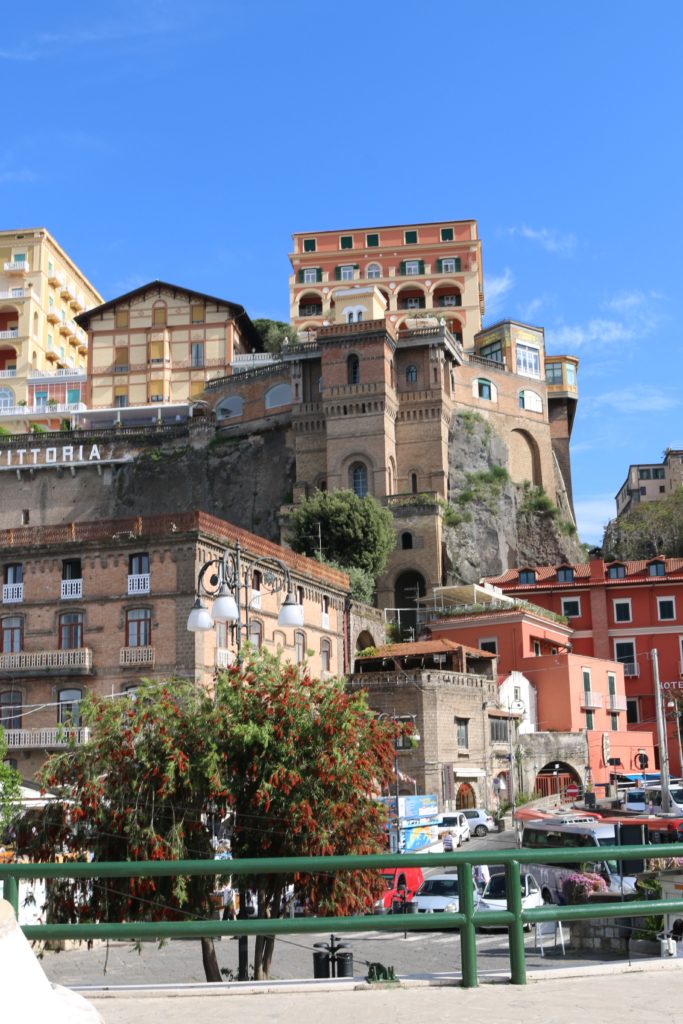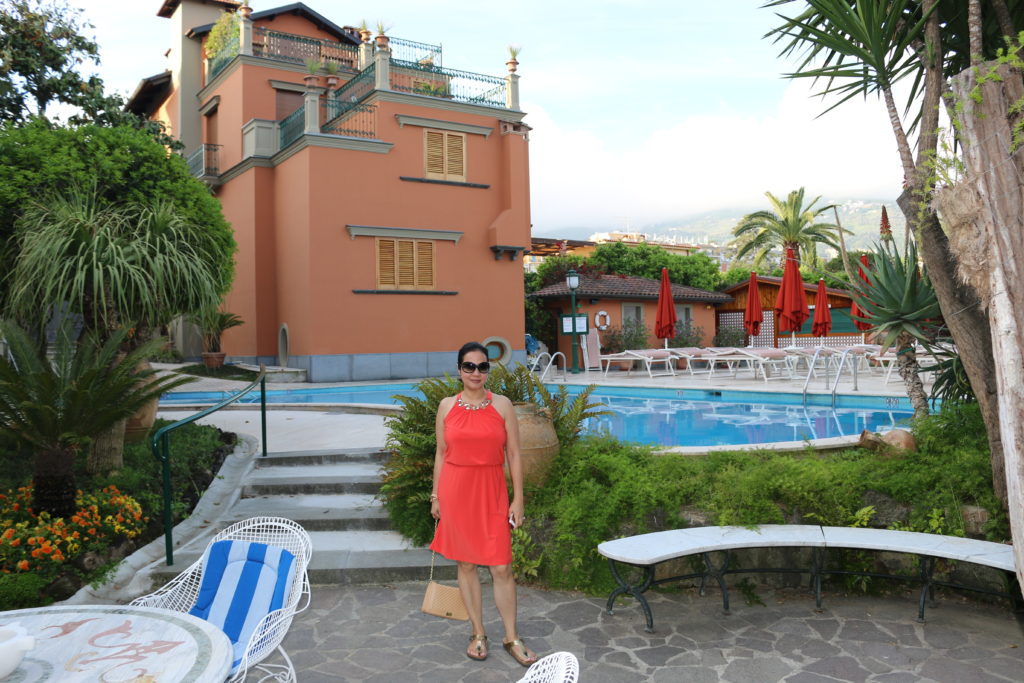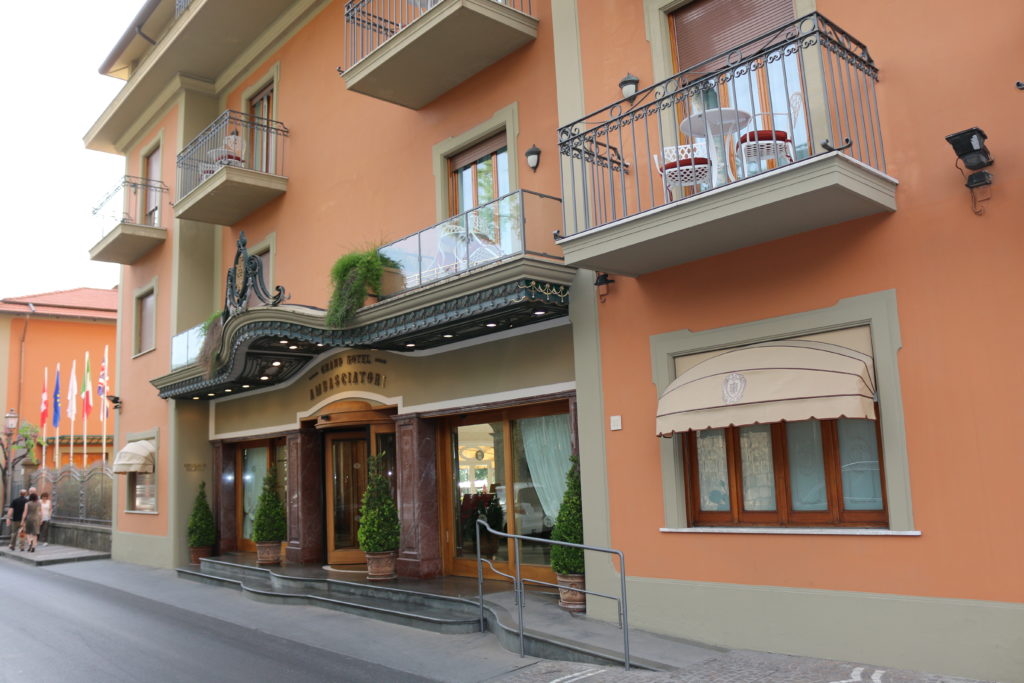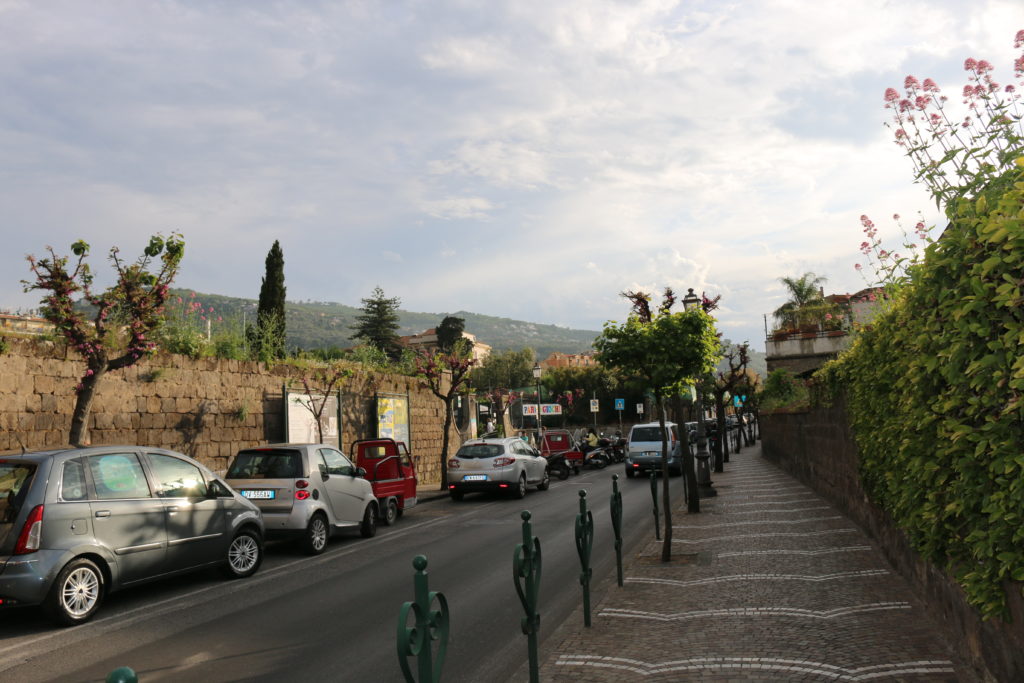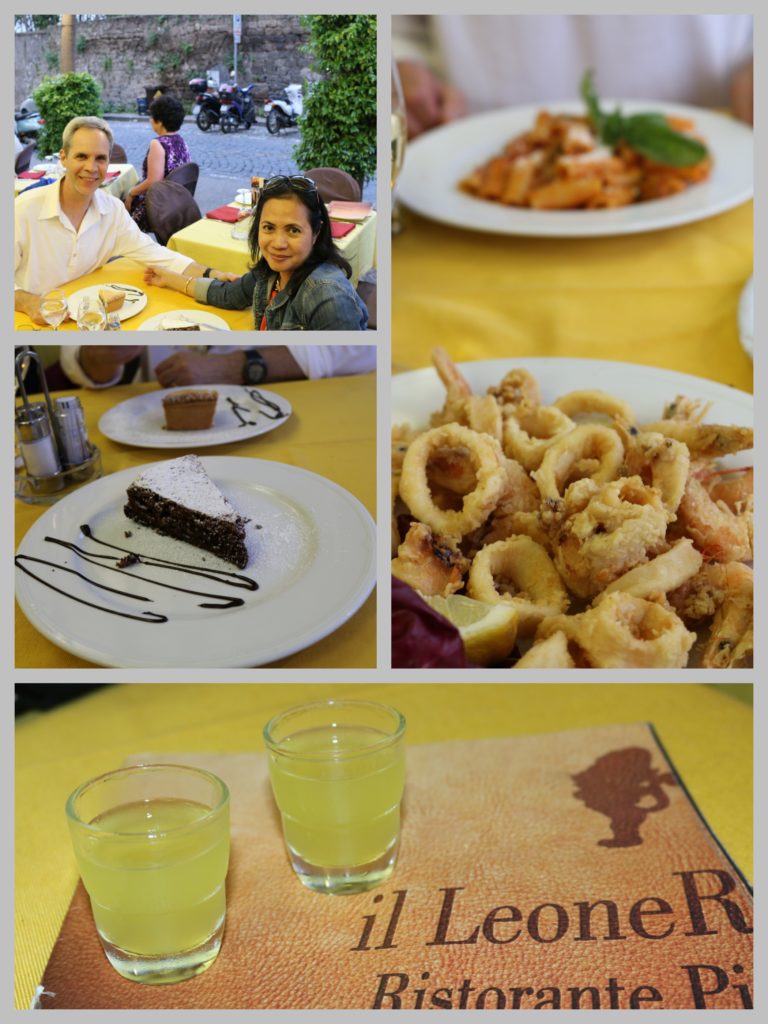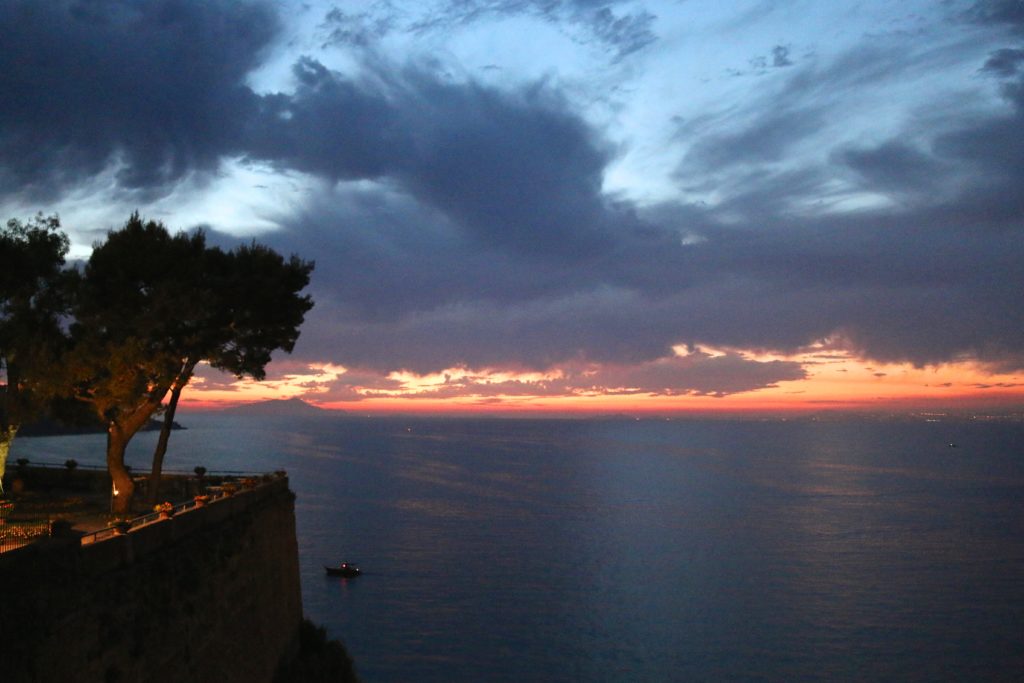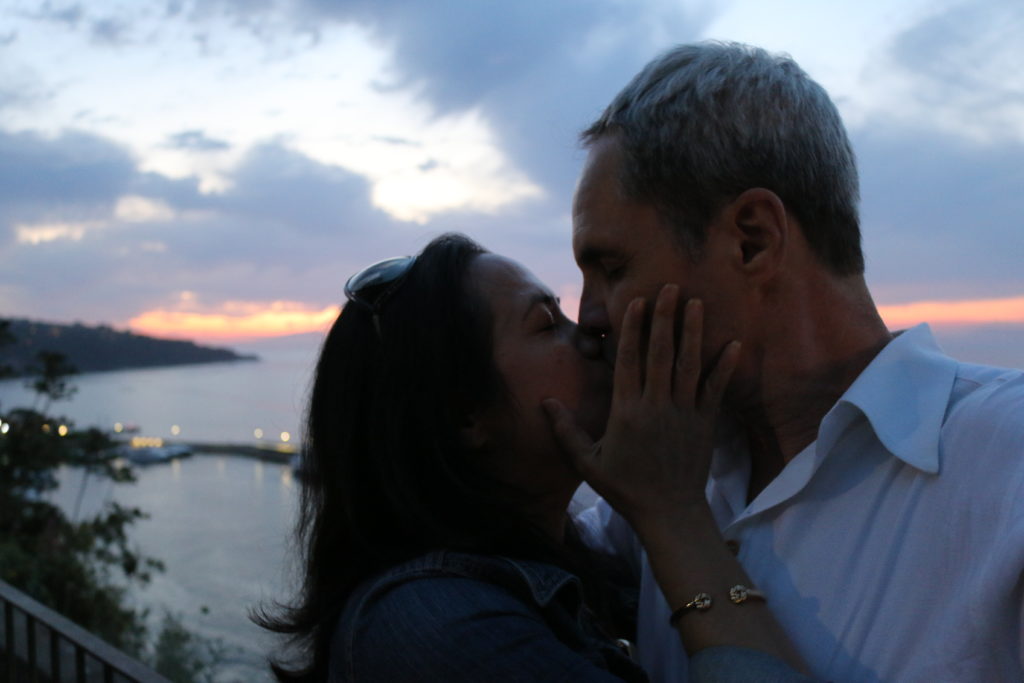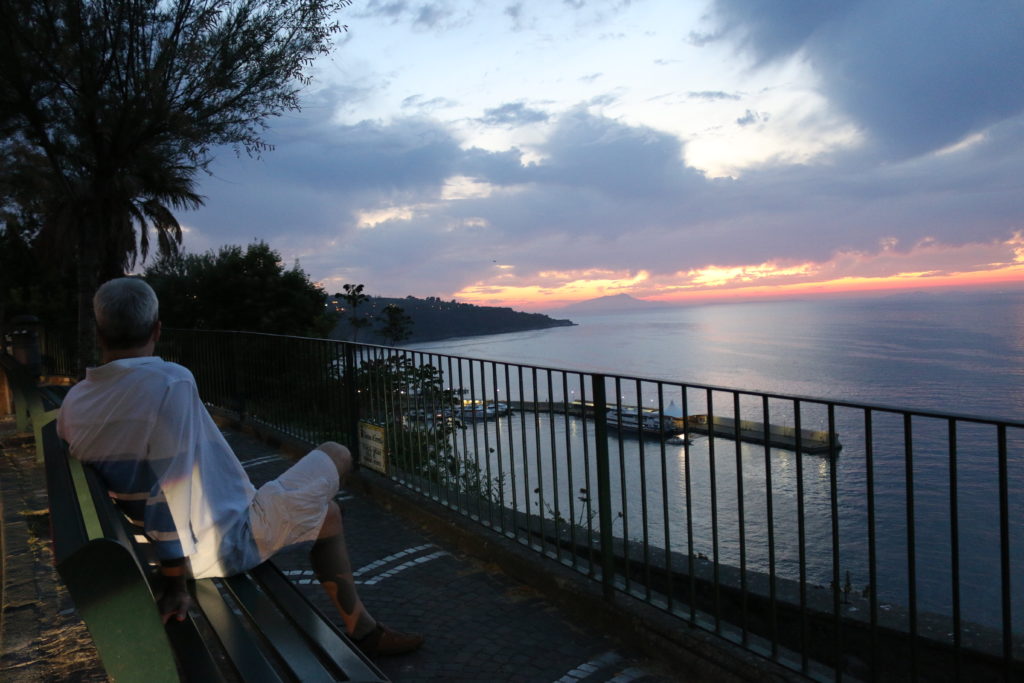 And our 9-night anniversary trip to Italy comes to an end! Buona notte!
Thanks for reading!
♥ Emms